My boyfriend is arriving… TOMORROW! I'm not quite sure I'm able to contain my excitement, but I'll try so I can sleep and not look like a zombie tomorrow :) I don't want to fall too far behind blogging again or I'll have no motivation to blog once he arrives. When I have too much stuff to do I just want to do nothing. So let's get this post up, eh?
Meanwhile in LA…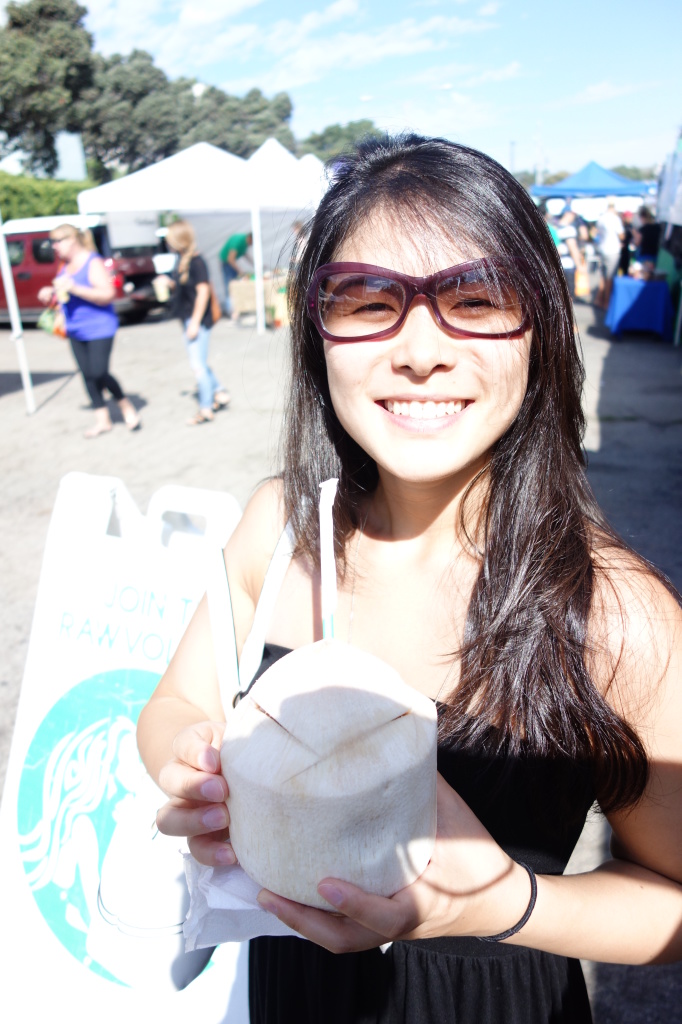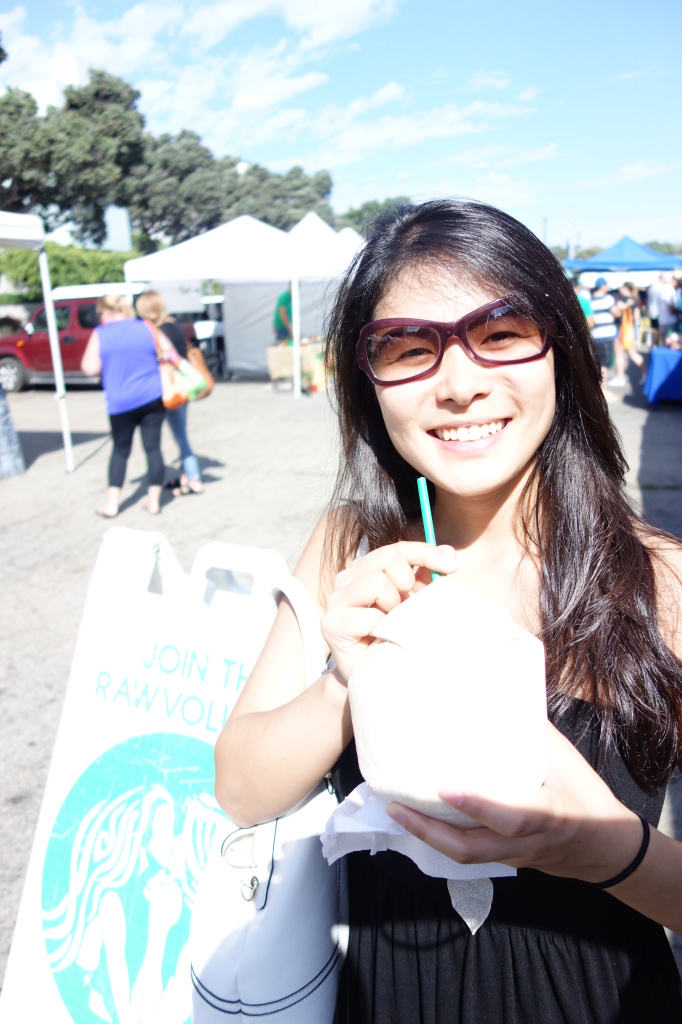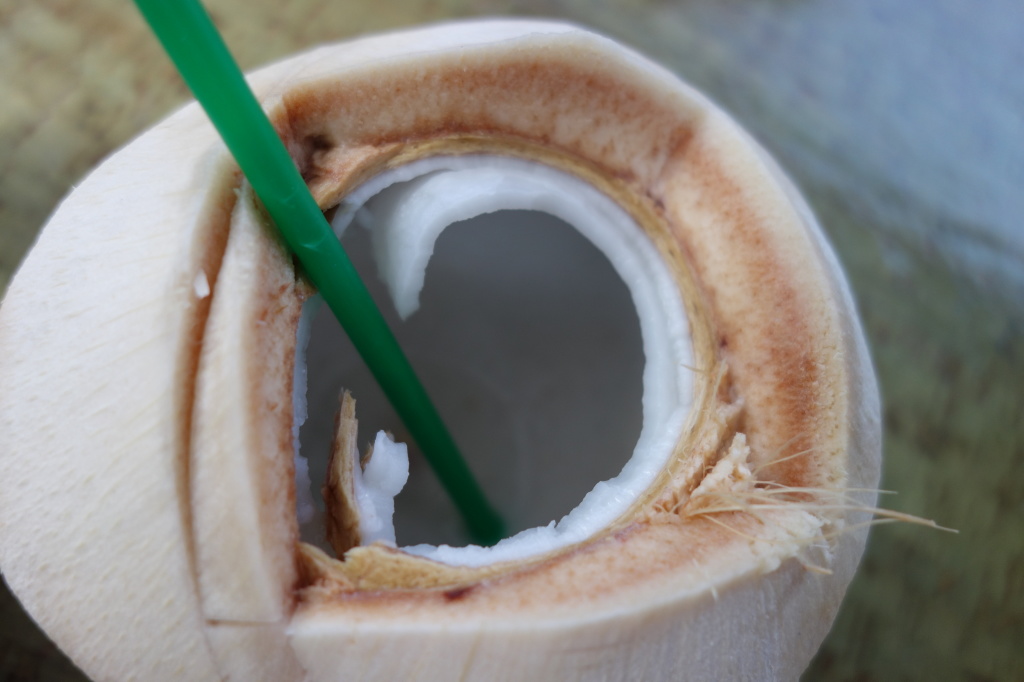 We'd gone to a market for brunch and I had my first ever coconut! I know, crazy that I'd grown so big and not had one of these before. I've been missing out! It's not that we don't have these in London, but they're like £4/coconut, and at that price I'd much rather have a coffee. The gloomy weather here doesn't make one keen for them either.
I'm wearing this gorgeous maxi-dress from Asos (sorry you can't see it properly, but it'll make a reappearance soon don't worry). I'm very short so I bought the petite version, which is handy as the regular version is out of stock. On the bright side they're in sale and a little birdie told me they are offering an extra 10% off (code: 10MORE) for the next few days!
We bought a breakfast burrito to share and found a spot on the grass under some much coveted shade. Look at that face of excitement: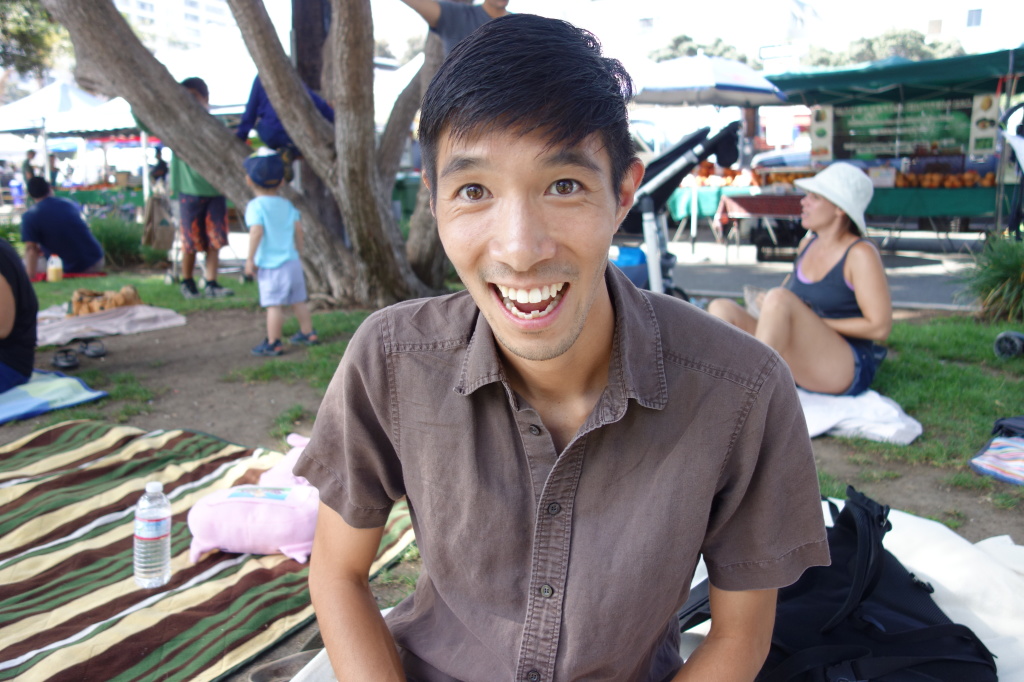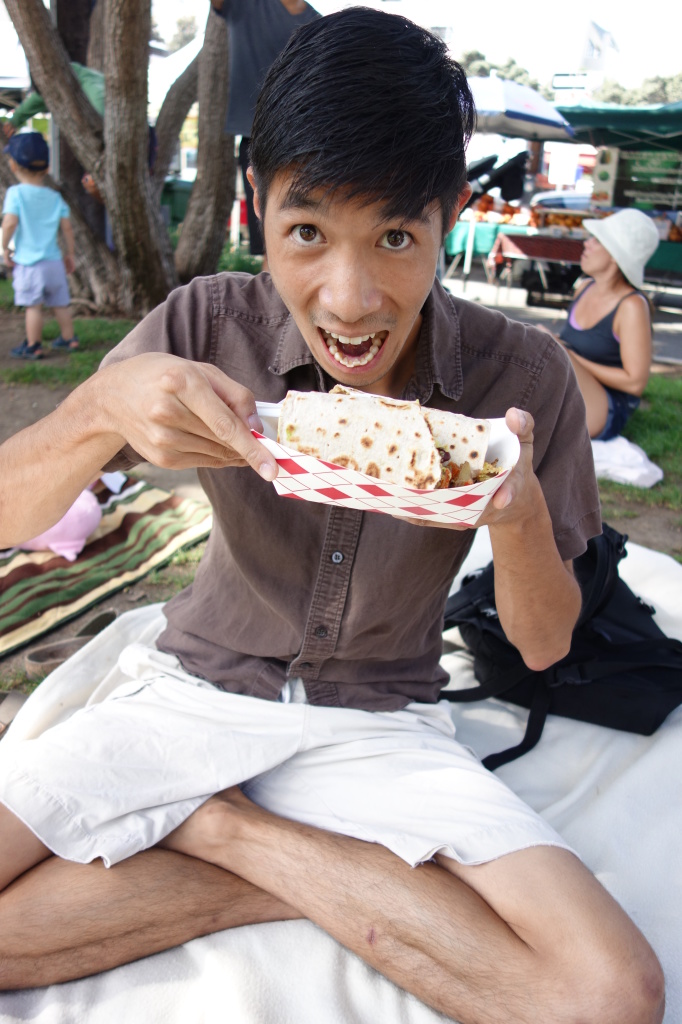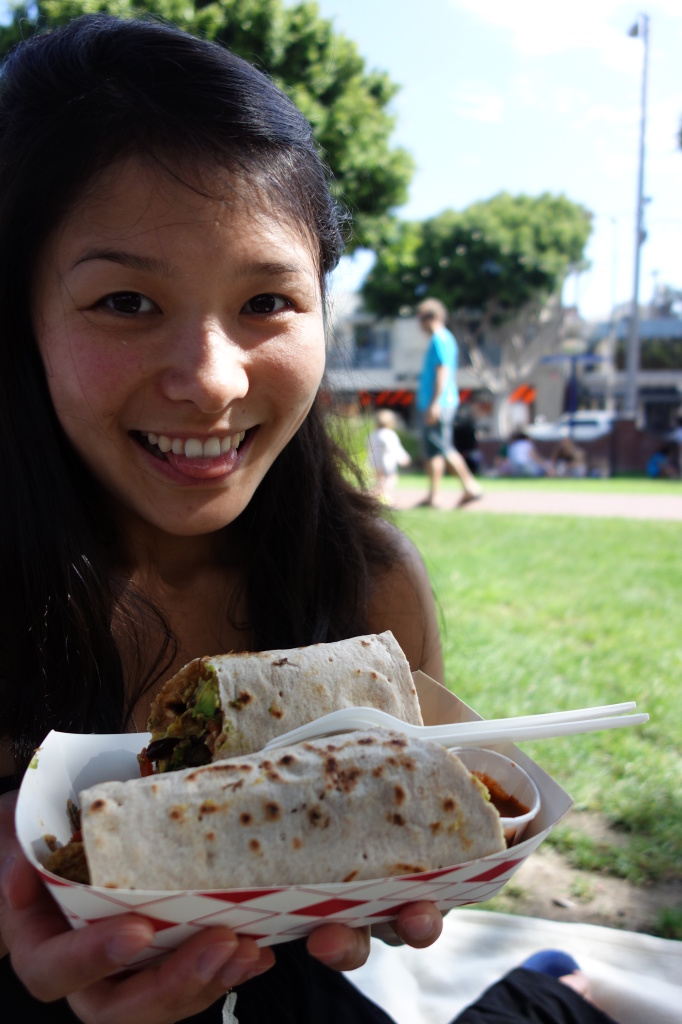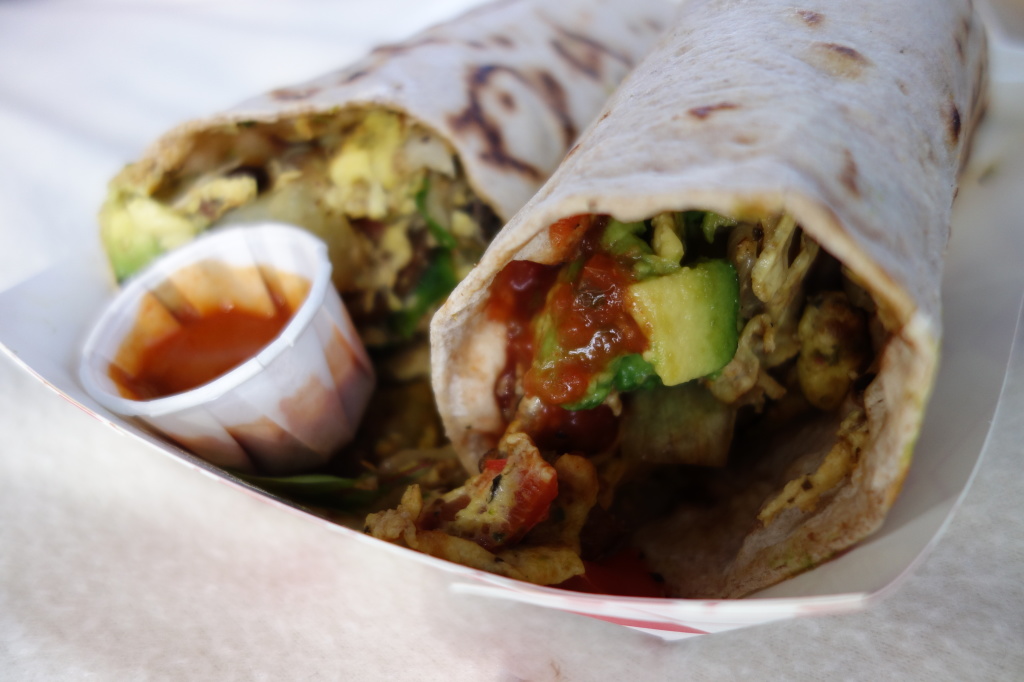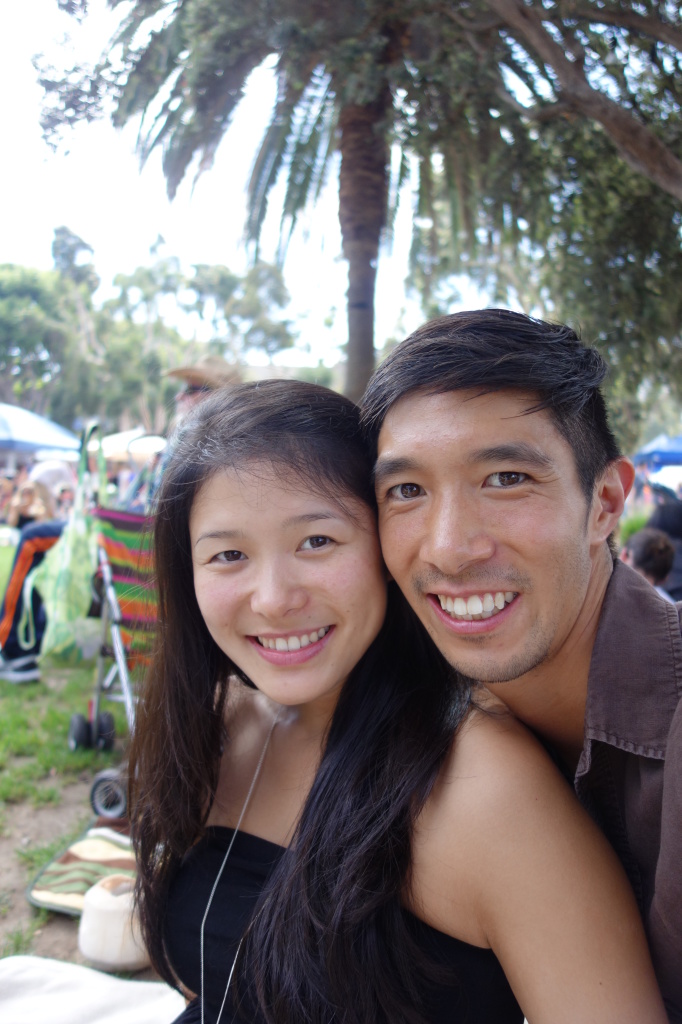 See the man behind us? Well, there is a story here. Apparently this lovely gentleman comes and sits at that very place every week with his bubble stick, and blows bubbles whilst all the kids gather around him, laughing excitedly as they try to pop all his bubbles.
Every week. By himself. Blowing bubbles for children.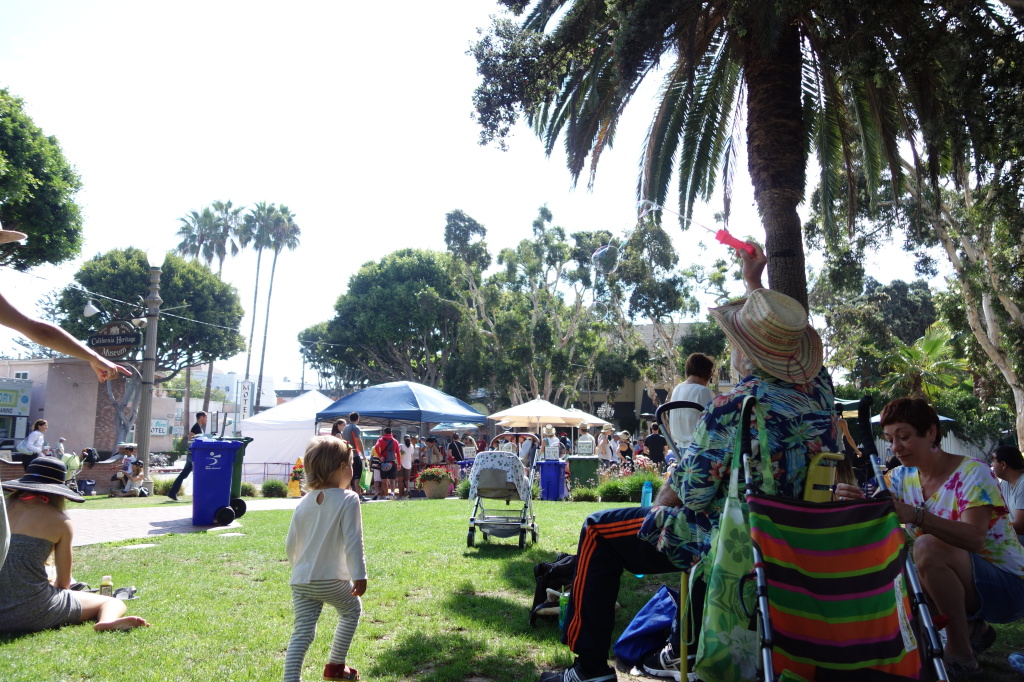 We've no doubt it's all lovely and innocent so of course we did not make any inappropriate jokes about this whatsoever. Nope. Bubblestick.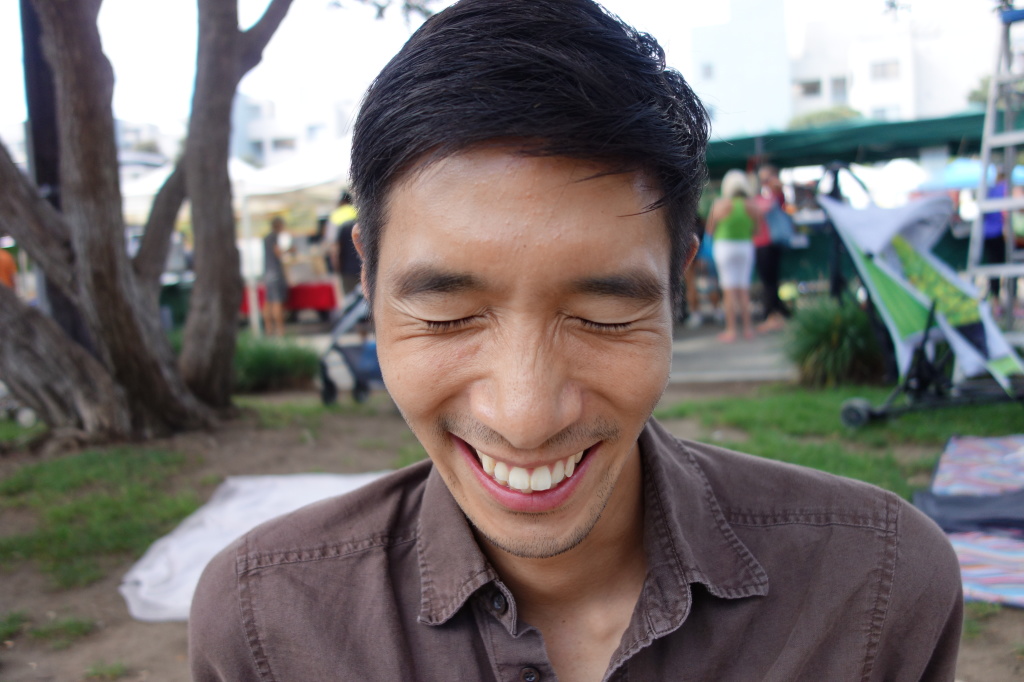 The weather was so beautiful that we decided to head over to Malibu beach in the afternoon, and I SAW PIERCE BROSNAN. We'd gone into a gooorgeous coffee shop after lazing around on the beach for a couple hours, and… actually we got our coffees, walked out, sat round the corner and chillaxed before I decided I needed the loo and we went back so I could go back in to use the bathroom (it was just one large unisex/disabled bathroom located beside the large coffee counter, this is important info). J decided to wait for me outside.
As I waited, lo and behold! This familiar face strolls in to order his coffee. I knew he was famous but I had no idea who he was, so with all the calm of a hyperactive puppy I bounced towards the window, frantically waving J in whilst mouthing "famous person!!" and pointing not-so-subtly behind me.
He sauntered over to me with a bemused smile and I whispered excitedly, "I think that's a famous person!"
J: *turns to look* ?? Who?
Me: Him!! That one, there!!
(Attempted subtle pointing and much staring ensues)
J: *finally realises who I'm referring to* Oh yeah! I think so too!
Me: Right?? Right? It's a famous person right?
(Here's where the bathroom door opens. I go in, do my business as fast as I humanly could and shot back out.)
J: Yeah, he's definitely famous.
Me: I knew it!
J: Yup, it's Pierce Brosnan.
Me: …Who?
J: Pierce Brosnan. I think he's British. You should go get a picture or something, play the Brit card.
Me: He is?? Oh… I want a pic… hmmm… but… but…!
In the end I didn't get a picture. We both thought he must get sick of starstruck fans and people staring all the time so probably just wanted his peace and quiet. We'd leave him alone. Plus I didn't even know his name, so obvs not that big a fan! Shame I didn't even get a picture of him though.
On the bright side, I had a reaaally nice iced latte…
The evening was spent at J's church, which was a lovely service but a sleepy ordeal for me. I was still jetlagged, it was super hot. And the service ran quite late, which I was advised was not normal, so unfortunately we didn't really have any time to socialise with his friends after. I did manage to meet and speak to a few of them prior though!
We had a lovely dinner in (J cooked <3), and he introduced me to the wonderful world of SHERLOCK. Oh my word I have been missing a LOT. It was so good. We watched the first episode and half of the second before my body decided it'd had enough. Bed time!
Speaking of which, it's def bedtime for me now. Yesterday I went for our church's annual IGG Day (a day of fellowship between brothers and sisters at Church, studying the Bible to a chosen topic with practical teaching that will help us apply God's Word to our daily lives), and I felt ill through most of it. It was a fruitful day, and the teaching was very encouraging and helpful as always. The topic was "prayer at work", but I really wish I was feeling better so I could have enjoyed it more.
Half way through, my chest started hurting again and luckily there was a pharmacist in the house who gave me a pre-diagnosis and told me to see a doctor soon. We think it's a chest infection (J actually suggested pneumonia on Wednesday when the symptoms first came through but I dismissed it, now it sounds more likely though).
I'll go see a doc some time this week I think.
Muchos love,
Bobbie