Welcome to San Francisco!
Sit tight, grab a glass of wine (or two few), this one's a long one.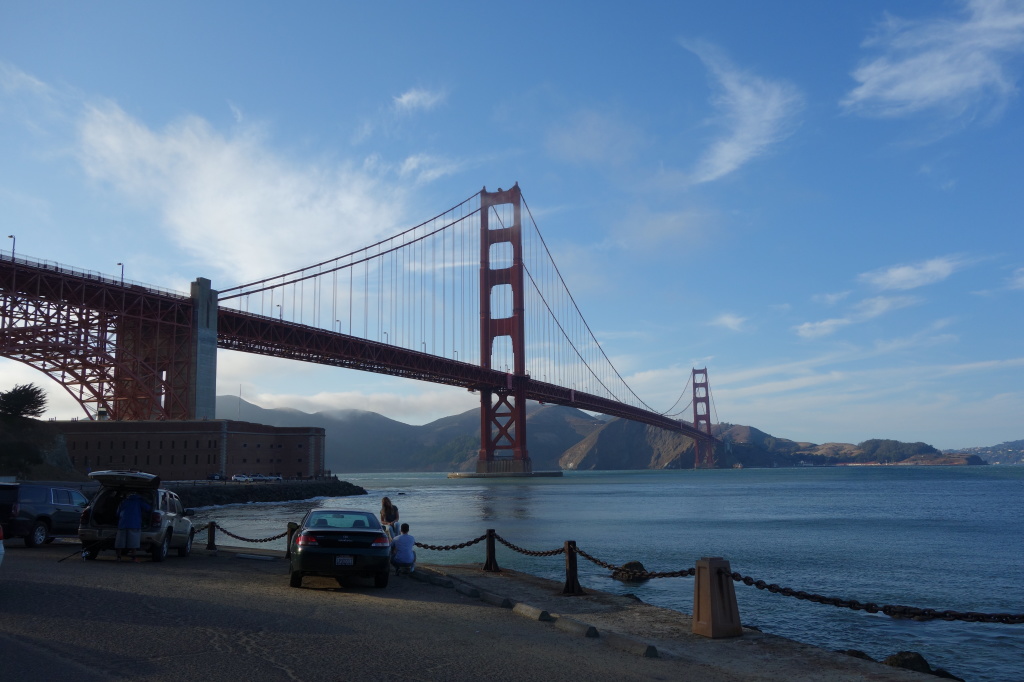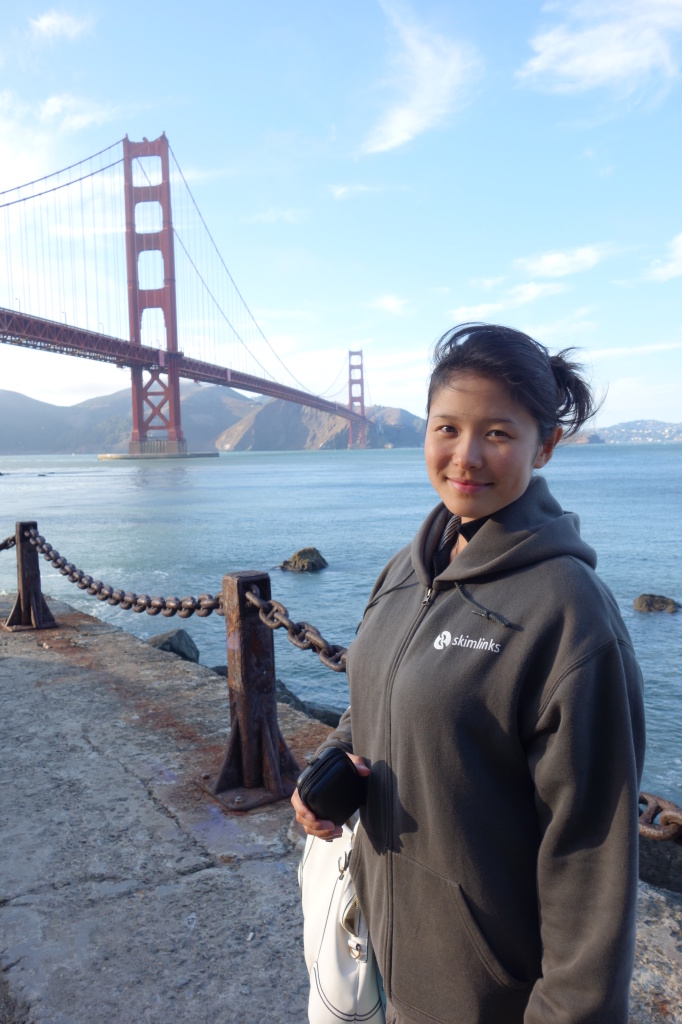 We had dinner with his cousin at Terra Cotta Warrior, a Xi'an/Shaanxi mix of authentic southern-Chinese cuisine.  It's definitely some of the nicest Chinese food I've had, and even the Chinese food snob in me would happily recommend this place to anyone.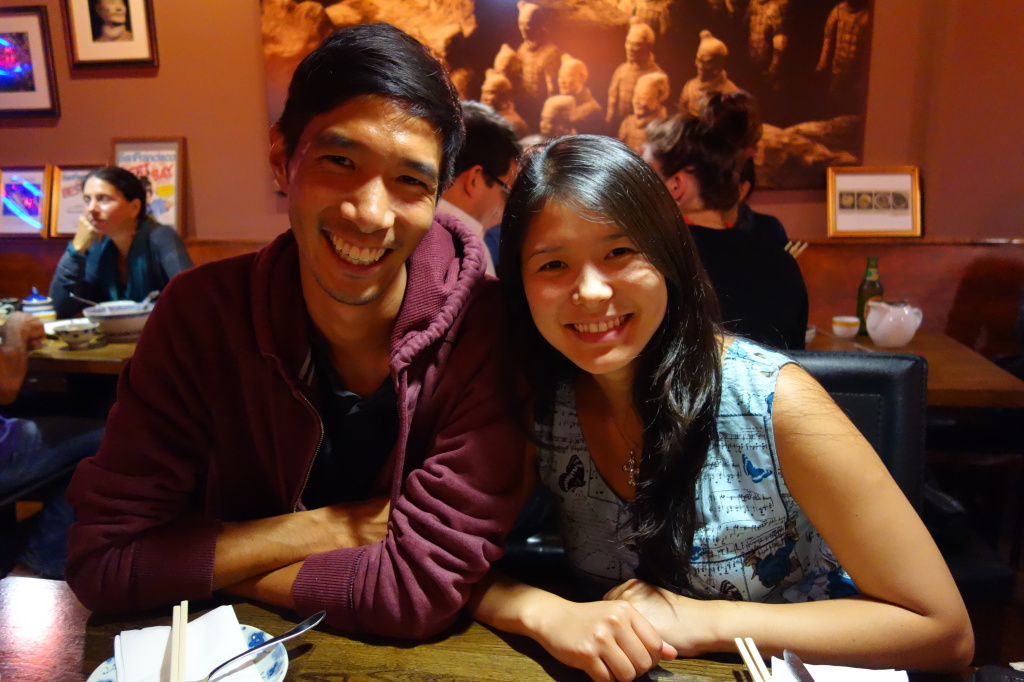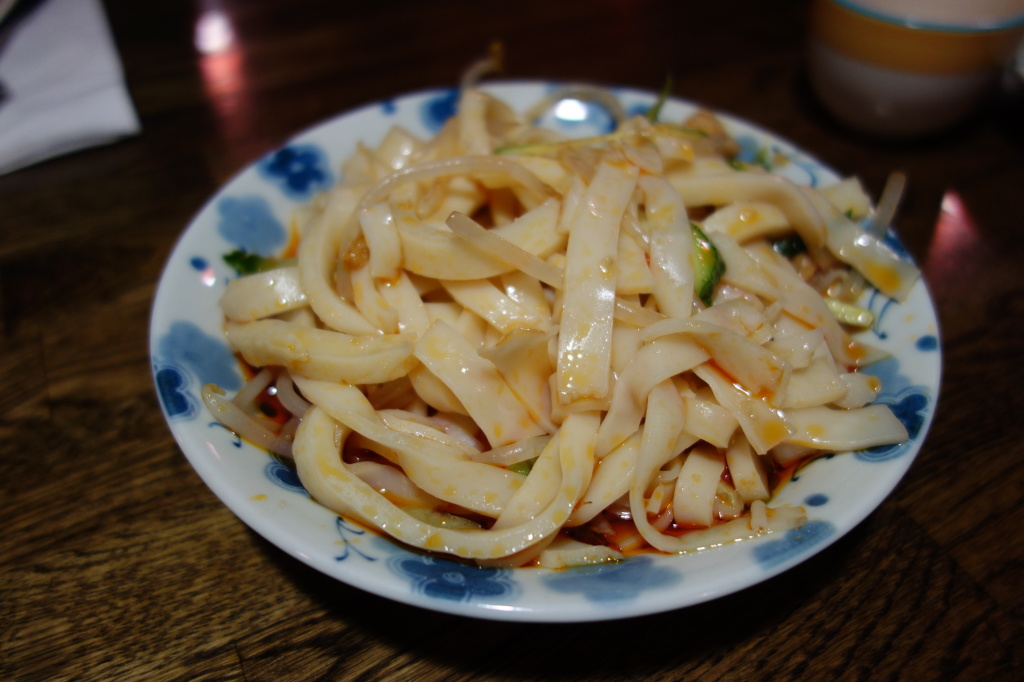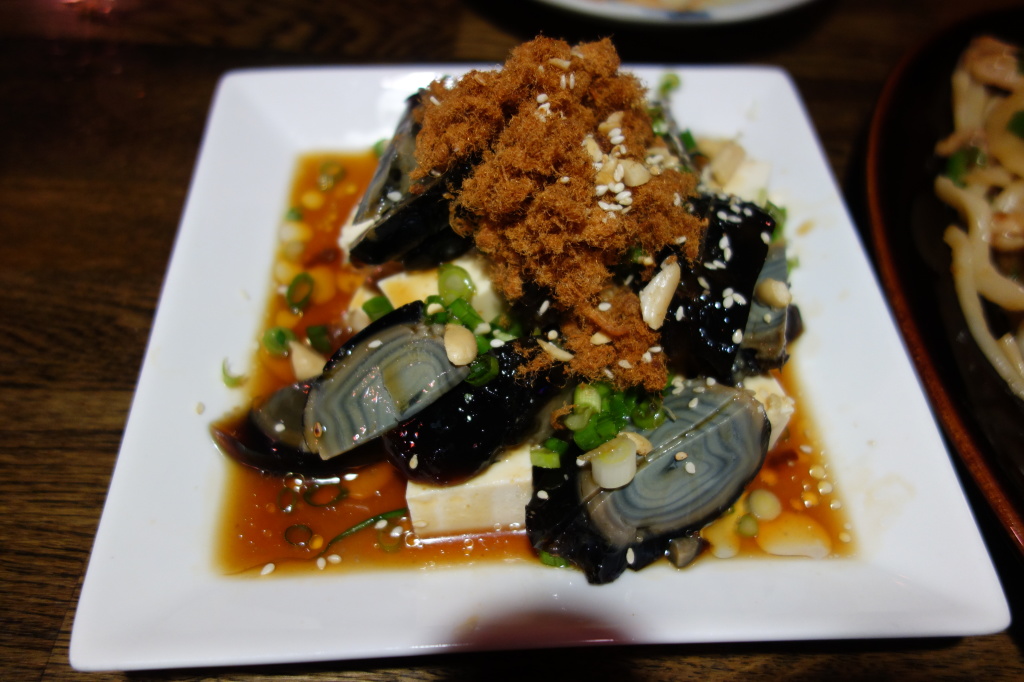 This is one of my absolute favourite dishes ever – soft tofu with preserved duck egg and spring onions in a sweet soy sauce vinaigrette.  It's a standard order of mine at every Chinese restaurant I visit, you know, that one dish you always order at any specific type of restaurant to help you determine if the place is good or not?  Yeah.  This one was good.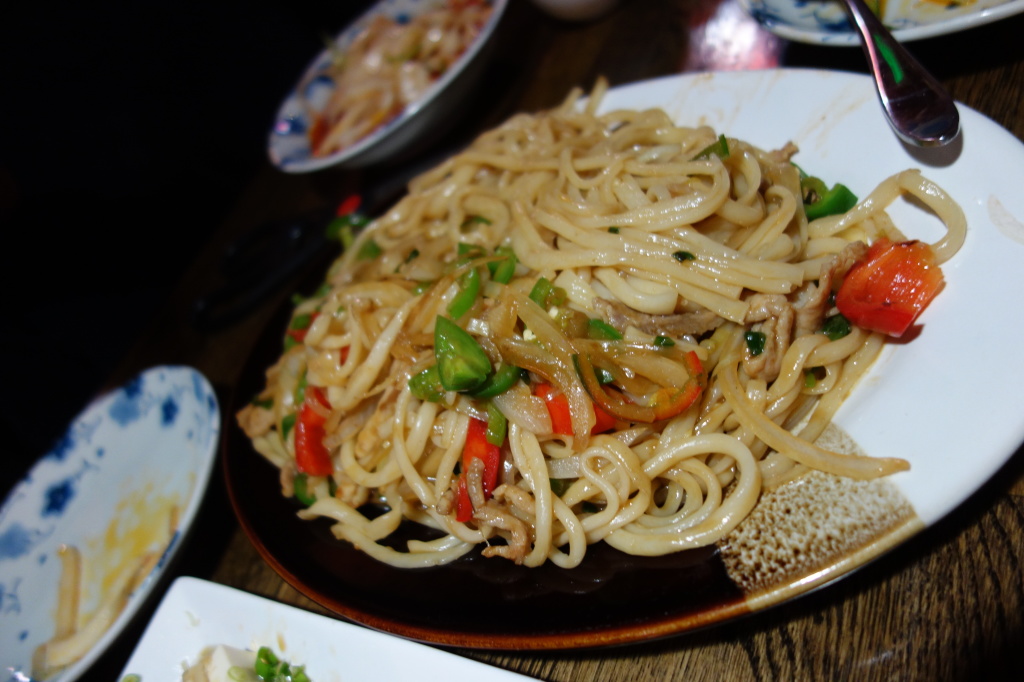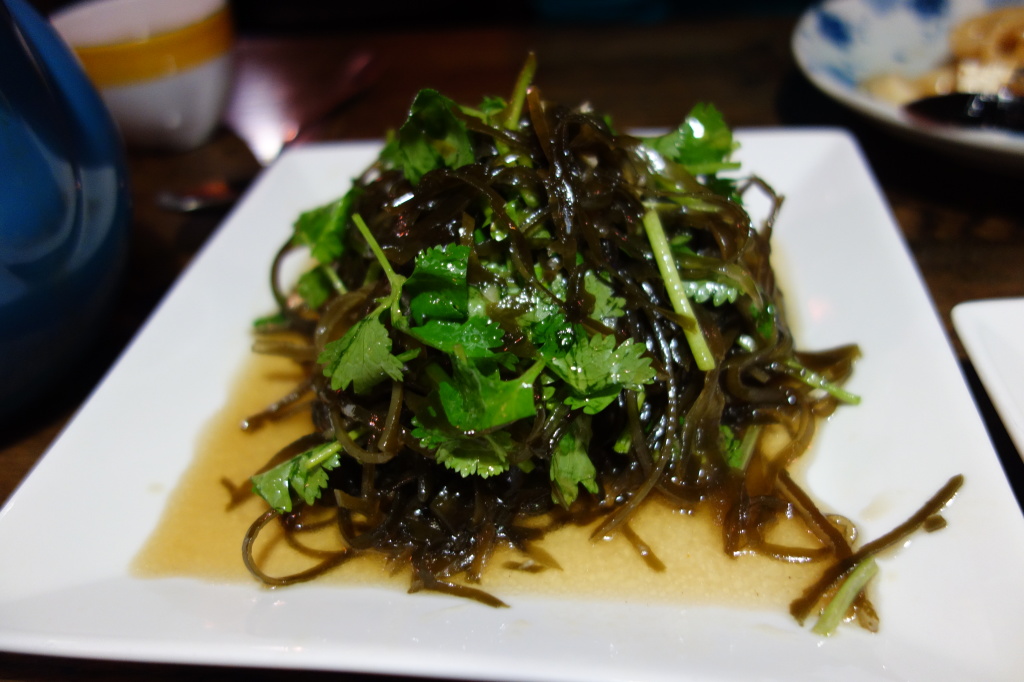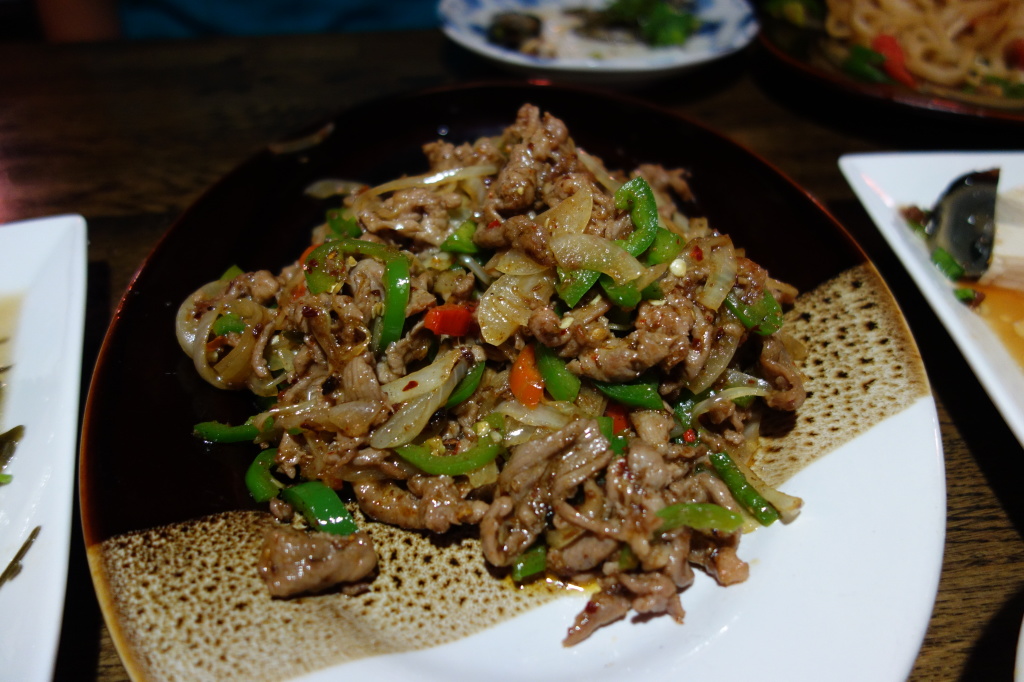 Stir-fried lamb in cumin.  Thin, tender shreds of lamb perfectly seasoned in cumin powder, salt and chilies.  These photos are making me salivate.  One day I will be back in SF, and I will revisit this place.  If you're ever around, make sure you go!  The queues outside the door should give an indication you're in the right place, and if in doubt, for goodness sake don't use Apple Maps.  We ended up 20mins late to meet J's cousin because of that mistake #crapple.
On the Saturday I met a friend I'd known online for a loooong time.  He just so happened to be visiting his friends in San Fran at the same time I was there so we arranged to finally meet up in person.
I had such a blast, and one of the friends he'd brought along was none other than the wonderfully talented YouTuber, Keudae.  She's a superb pianist (she has perfect pitch, something I am incredibly envious of) and is also one of the cutest people I ever met.
Oh did I forget to mention?  The friend I met up with is none other than guitar meister xsilvermercuryx – yup.  We met through YouTube where I first discovered his covers and have been a loyal fan ever since.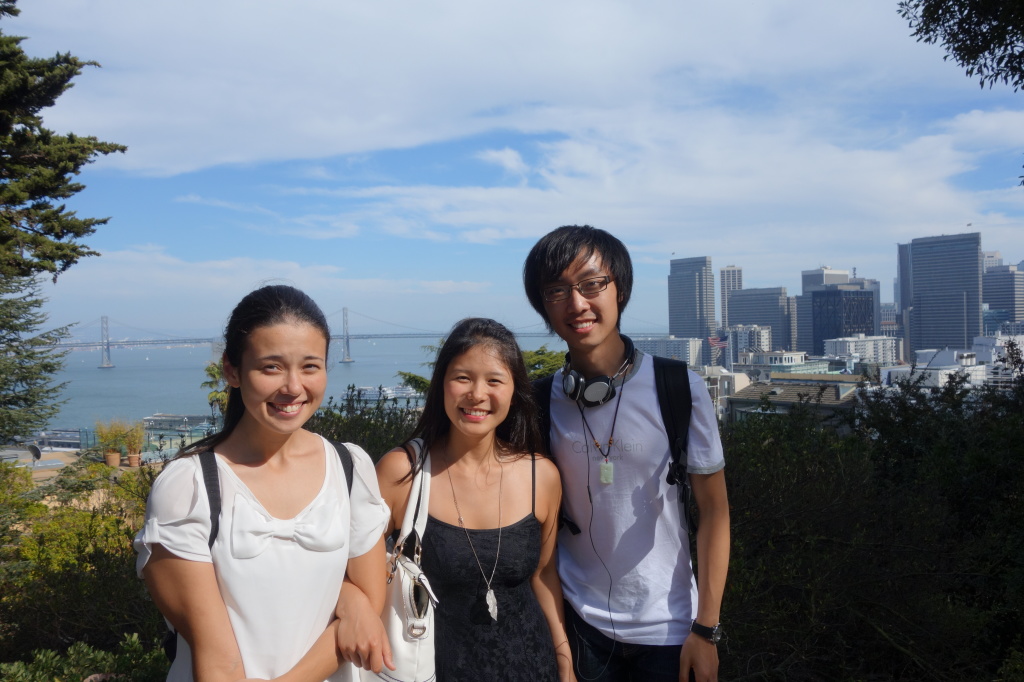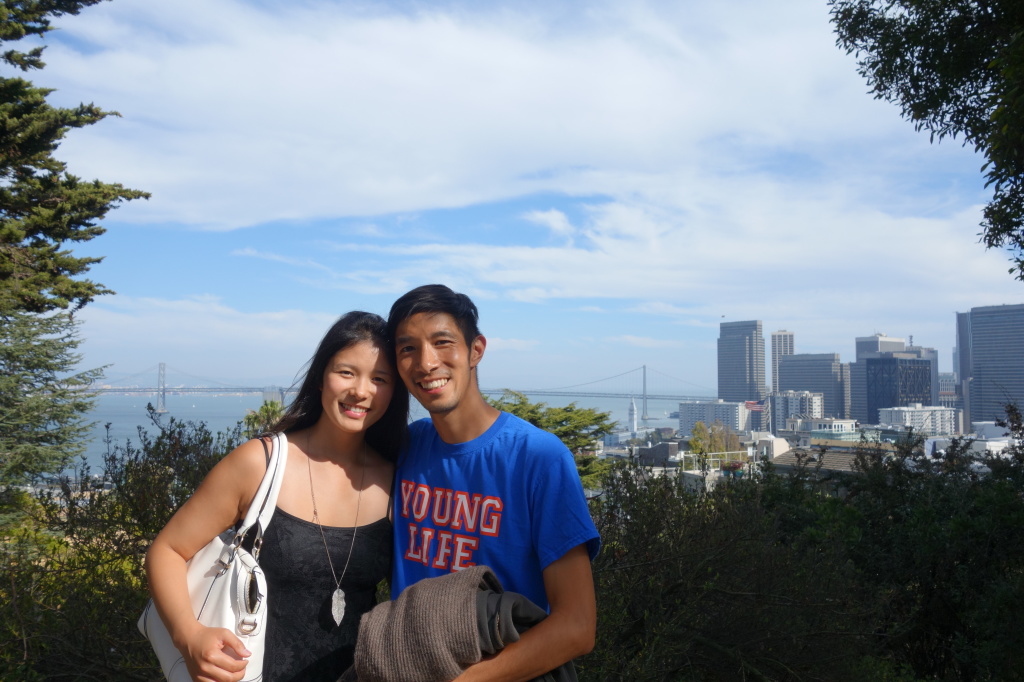 J got to meet them and he didn't even know who they were!  Lucky duck.  The privilege is wasted on you!  It didn't stop us all from being super silly together though.  I challenged them all to British tongue twisters.
Say "Irish wristwatch" fast.  I bet you can't do it either!
Jenny was so adorably shy, and Shawn… well, couldn't stop making fun of my accent.  SIGH!
In case you were wondering where that beautiful view behind us can be found, we'd wandered up to the Coit Tower, but decided not to pay the $12 (or something) per person + 45min wait to take the lift up to the top.  Instead, we took a stroll around the side and the back, where I got these pics: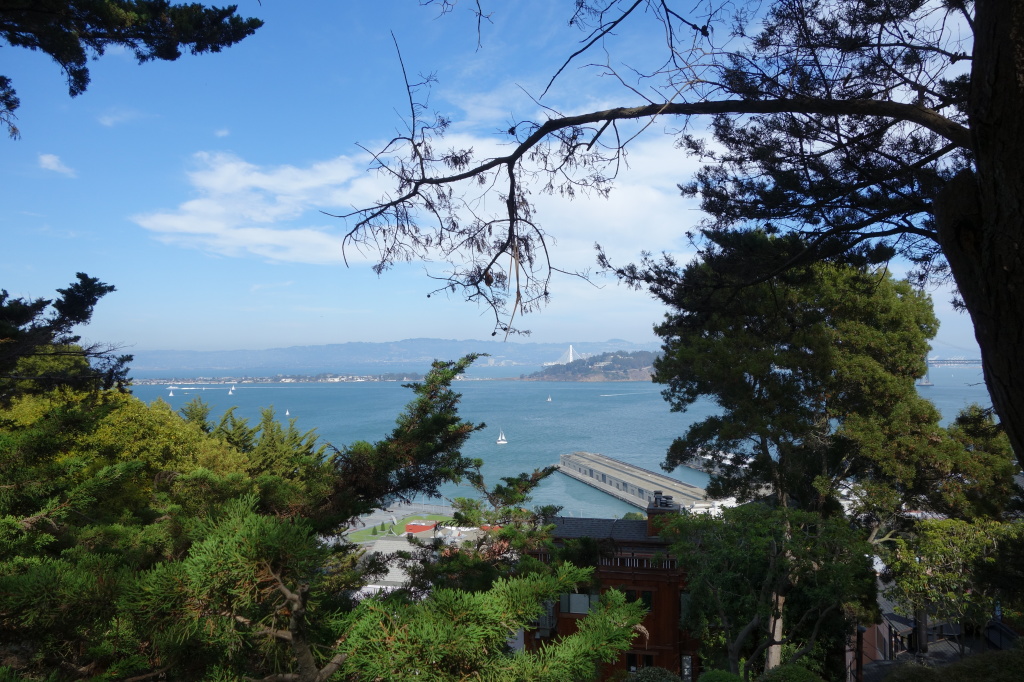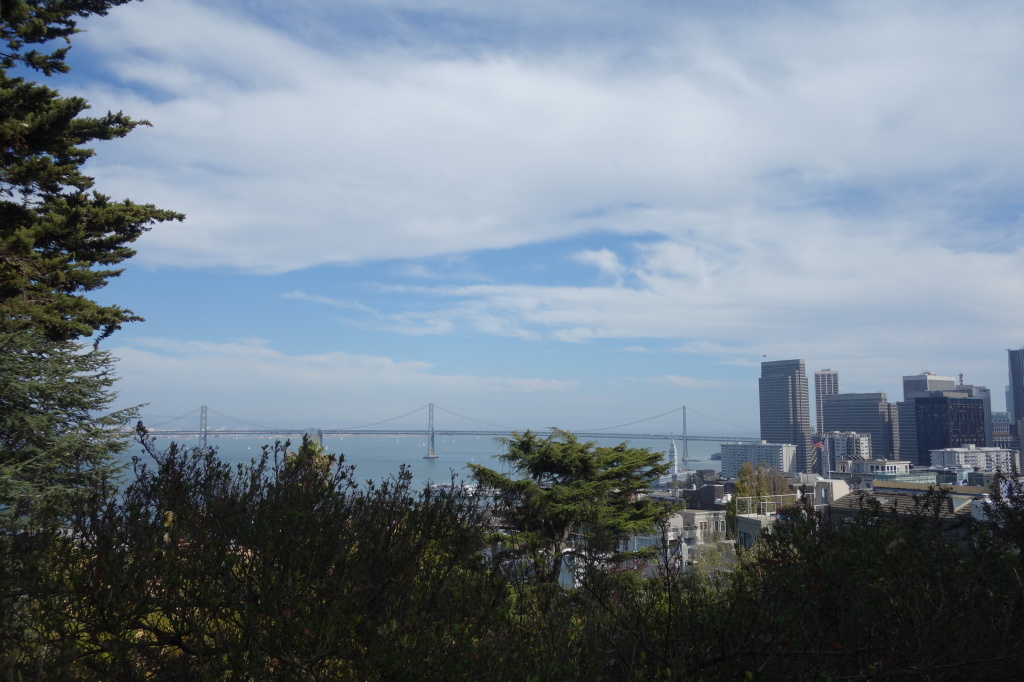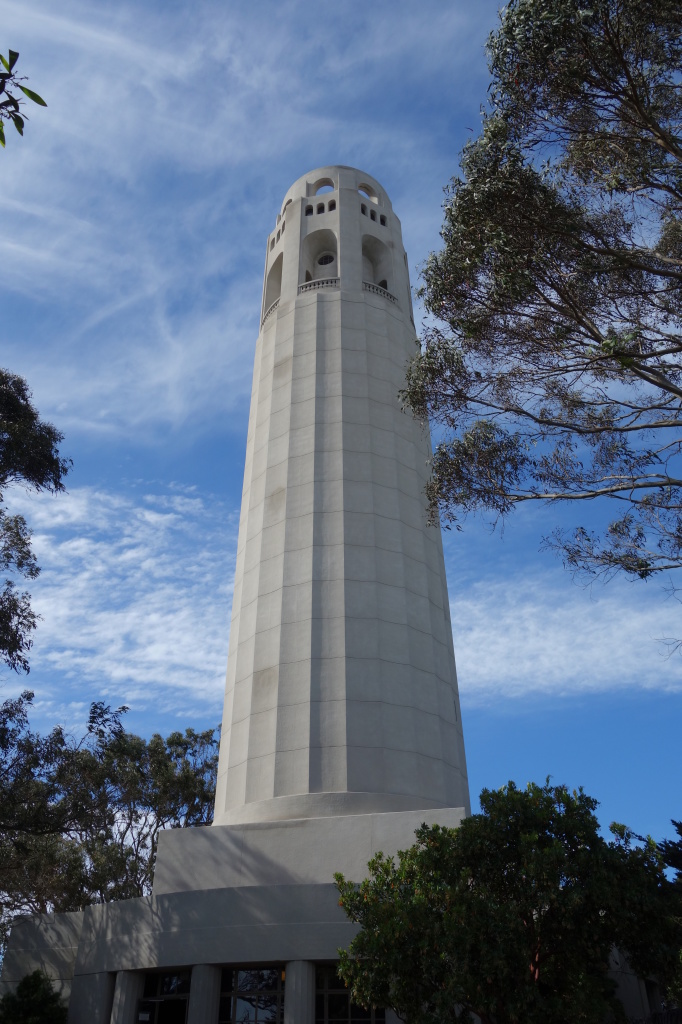 …before walking ourselves down and strolling through the rest of San Fran.  We ended up going past the Fairmont hotel, where it was fairly obvious something special was going on.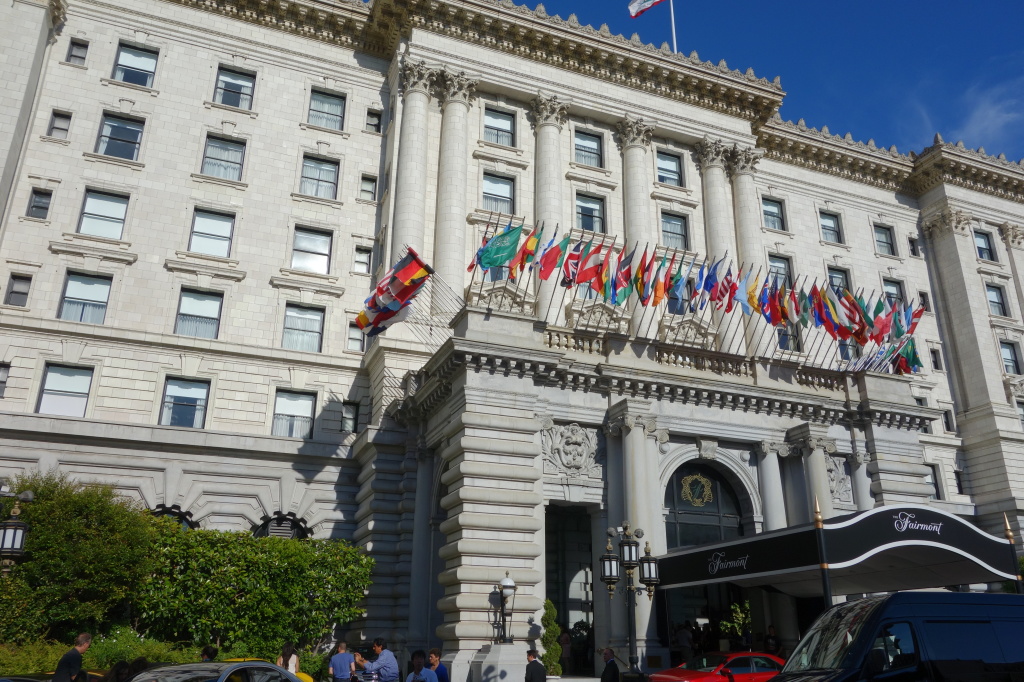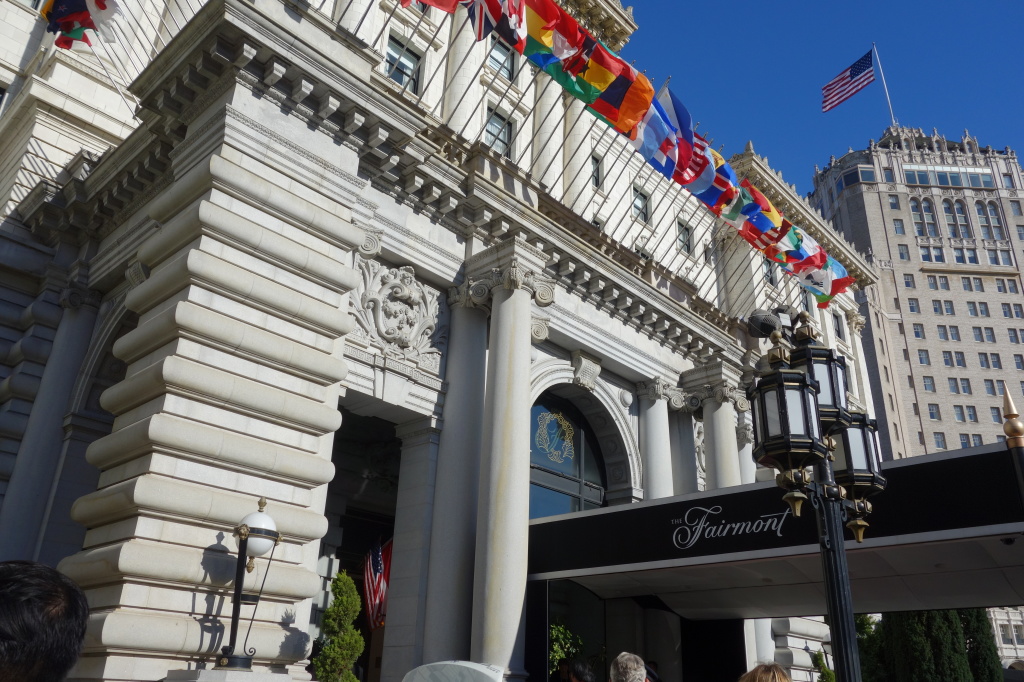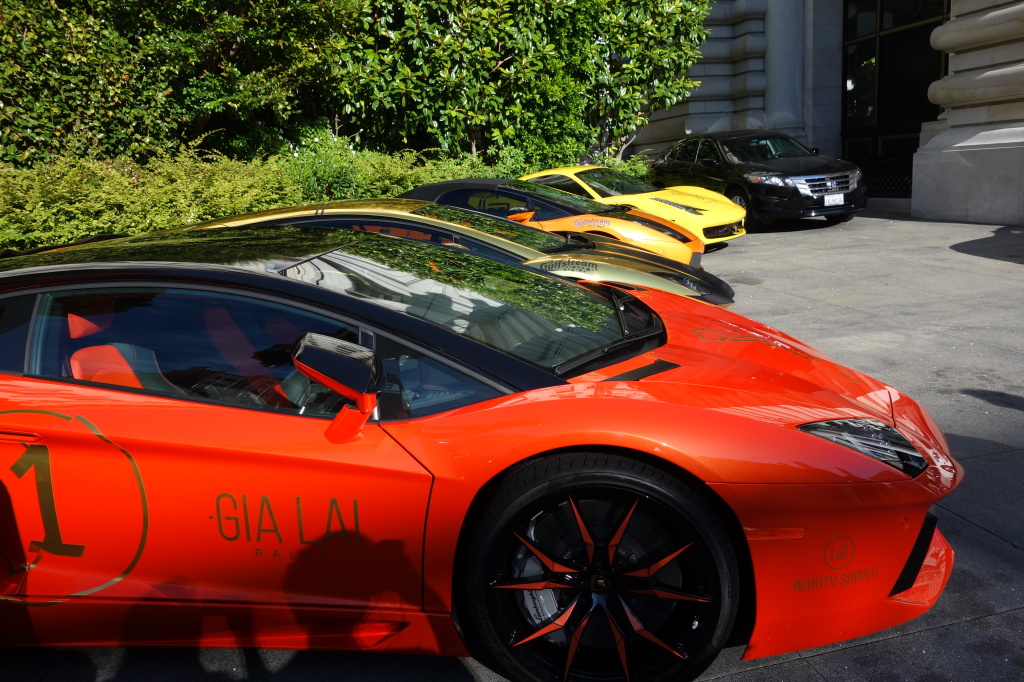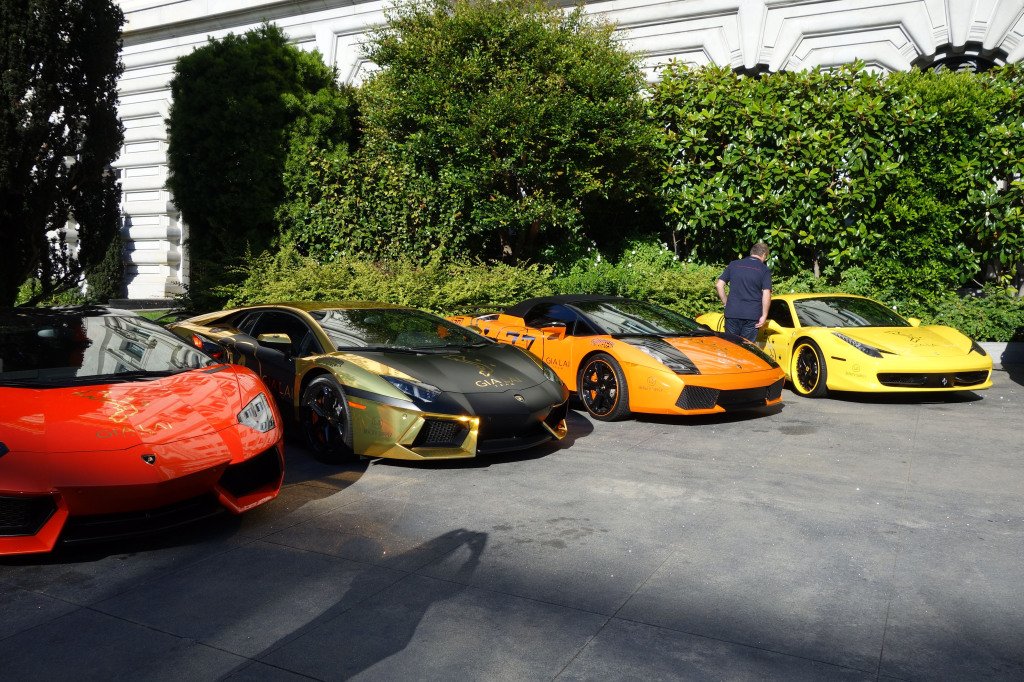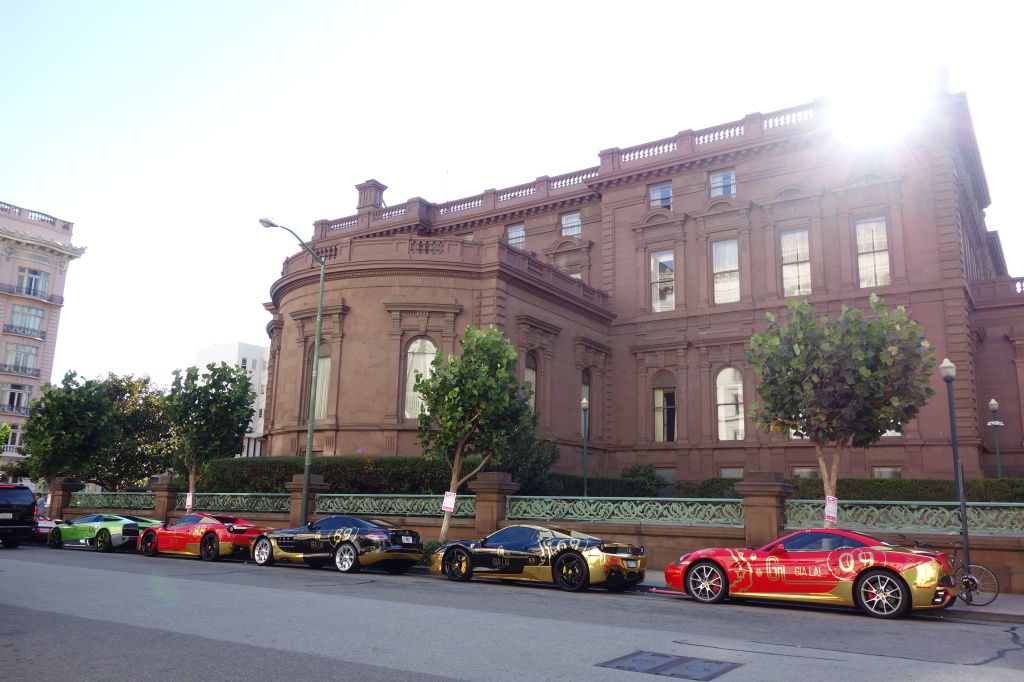 The hottest race cars lined the streets and in front of the hotel.  And look, they even found my car for me.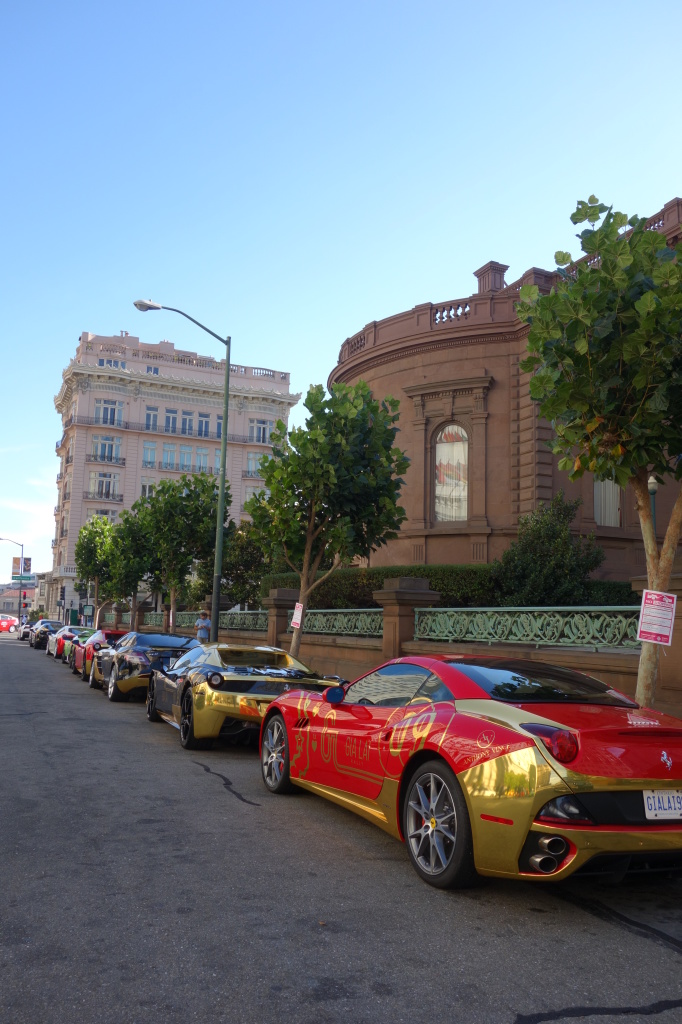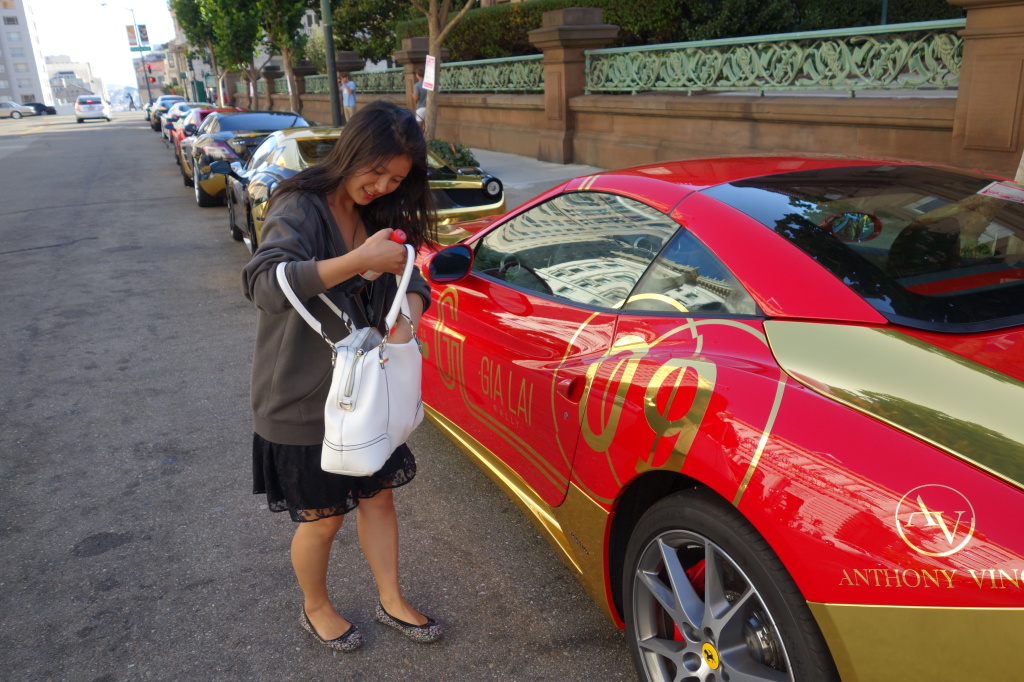 I'm sure my keys are in here somewhere…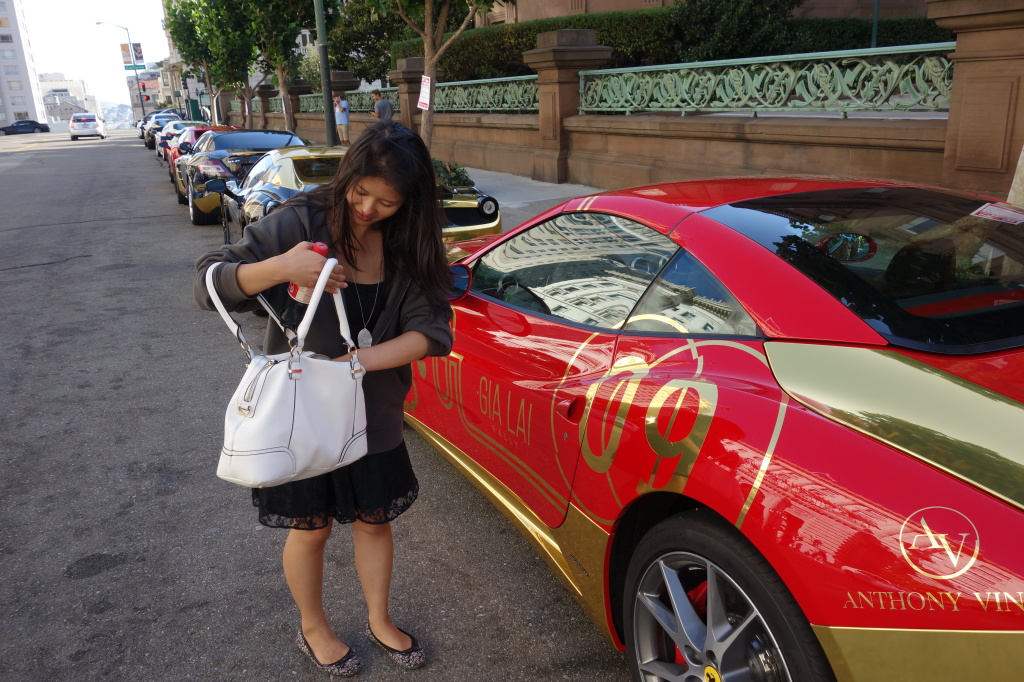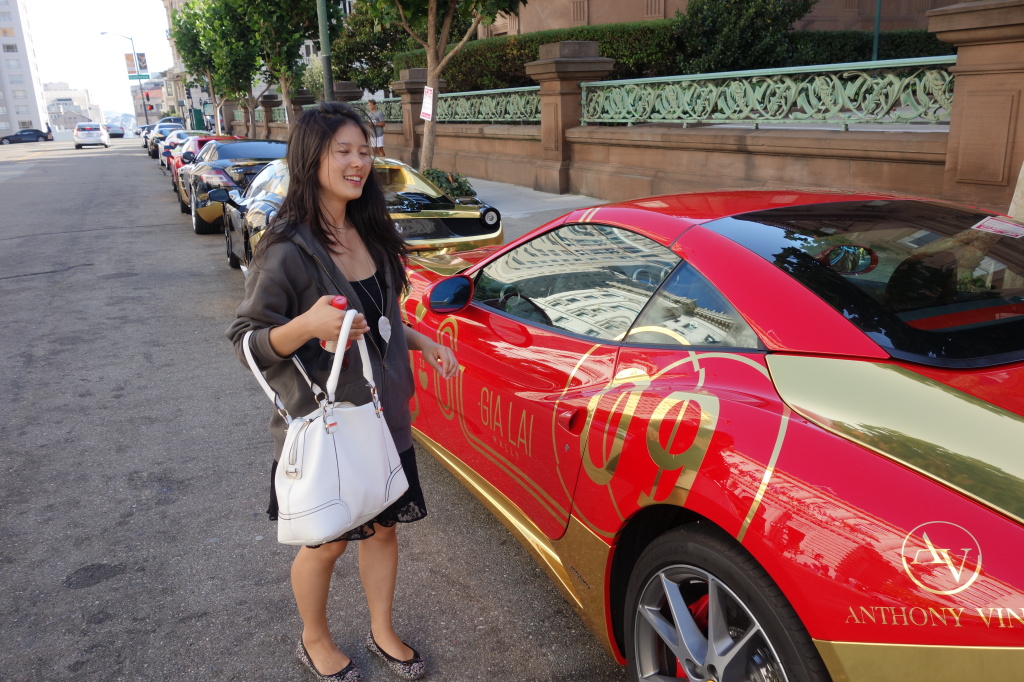 Ah damnit!  Must've left them in the hotel.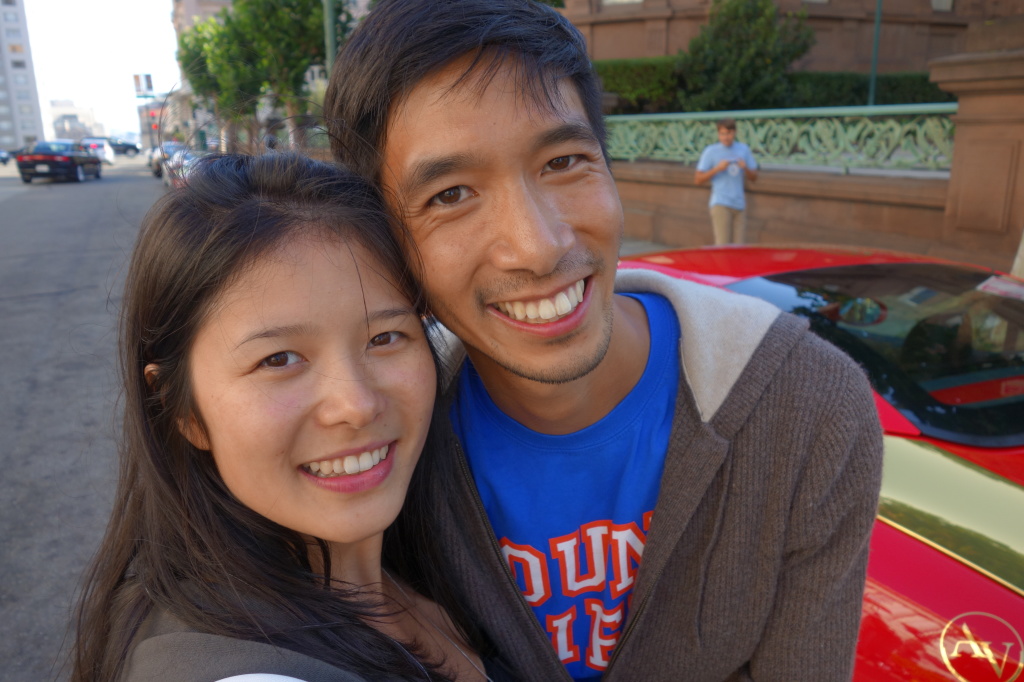 We did a little more exploring before J and I had to take our leave, and we played a game of which-camera-should-we-look-at as we took obligatory parting pics.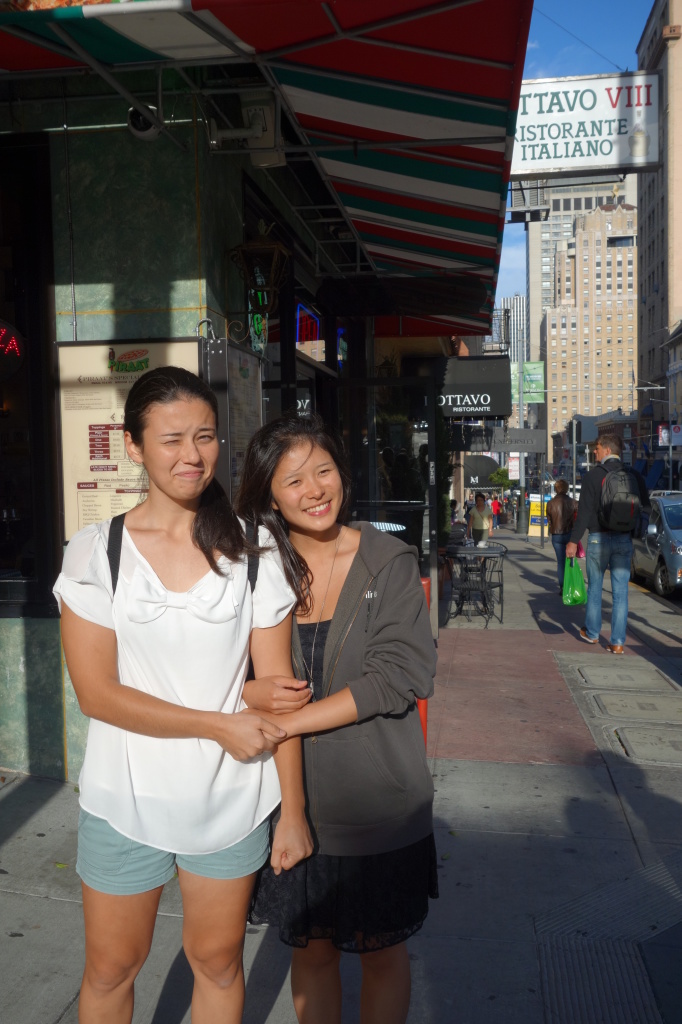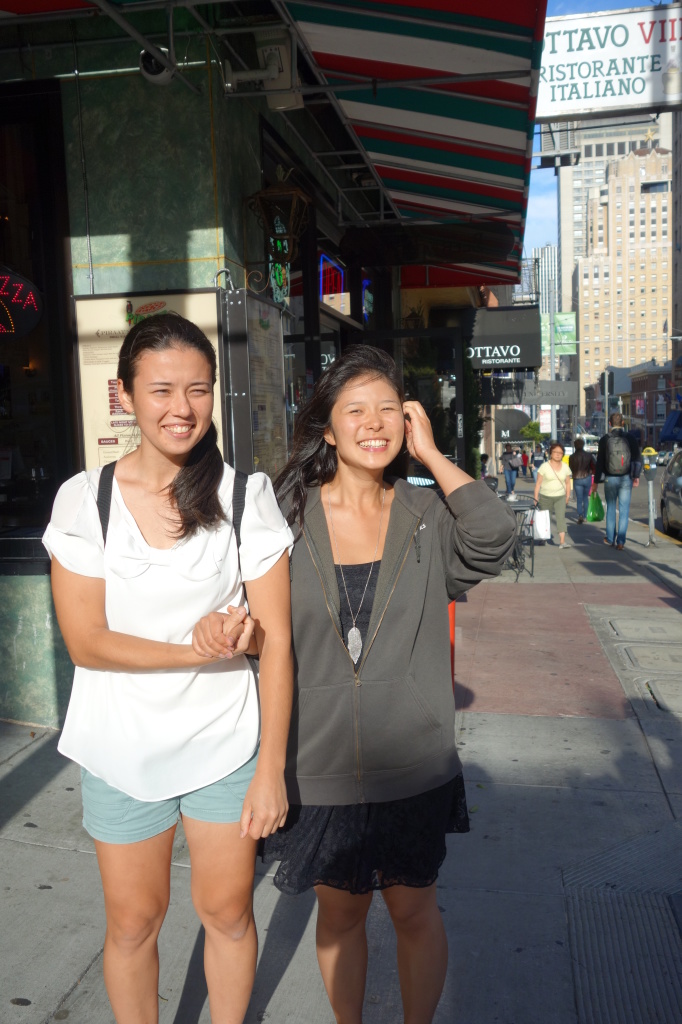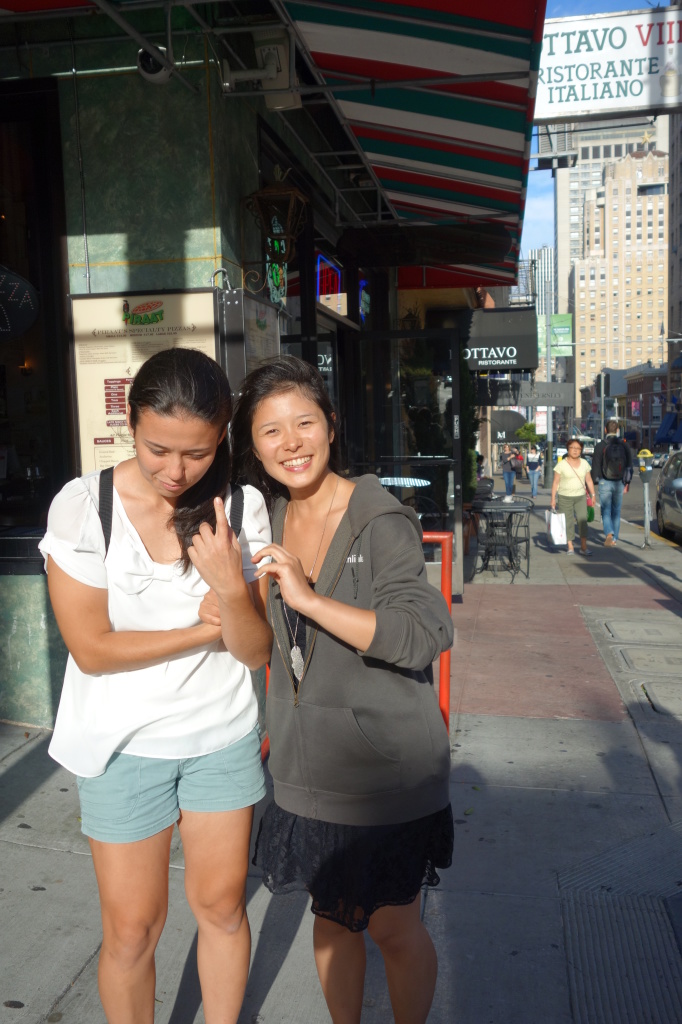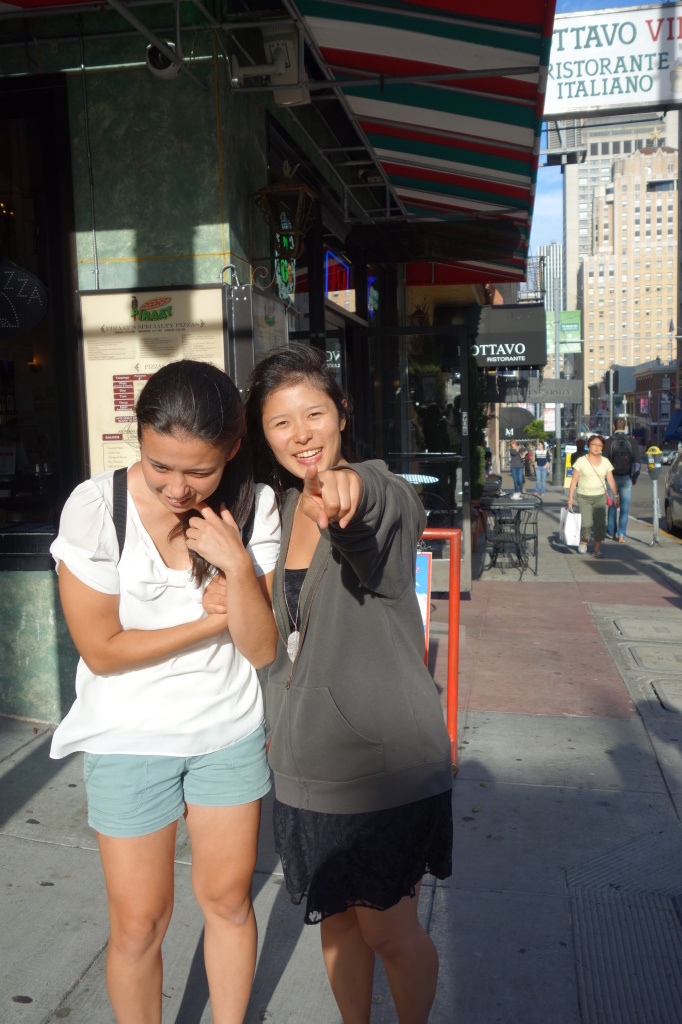 Let's just look at mine!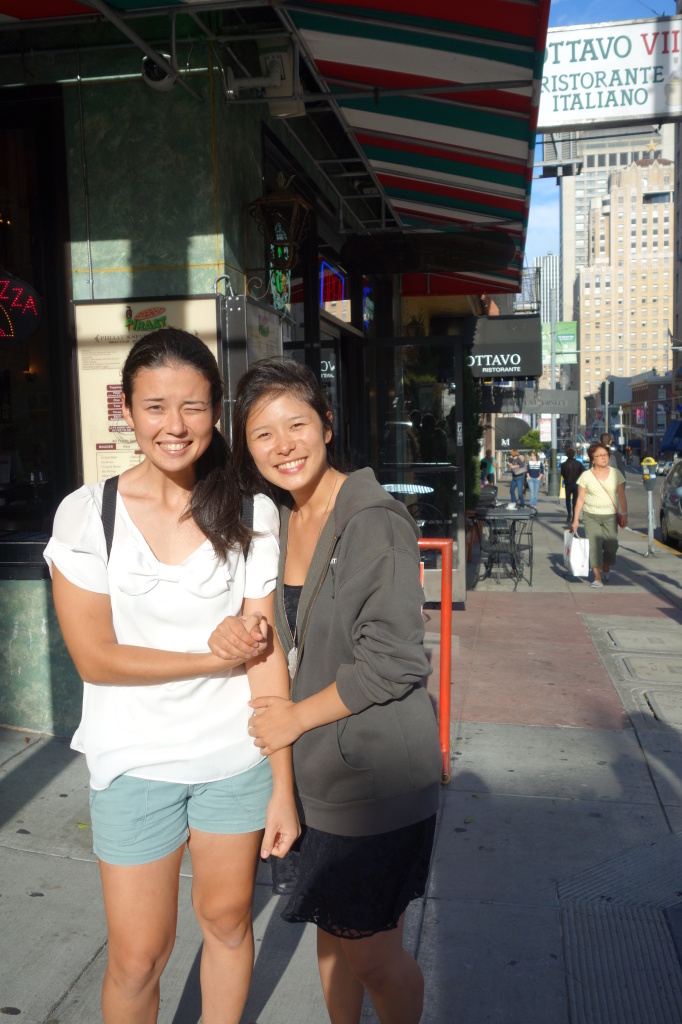 There we go! :)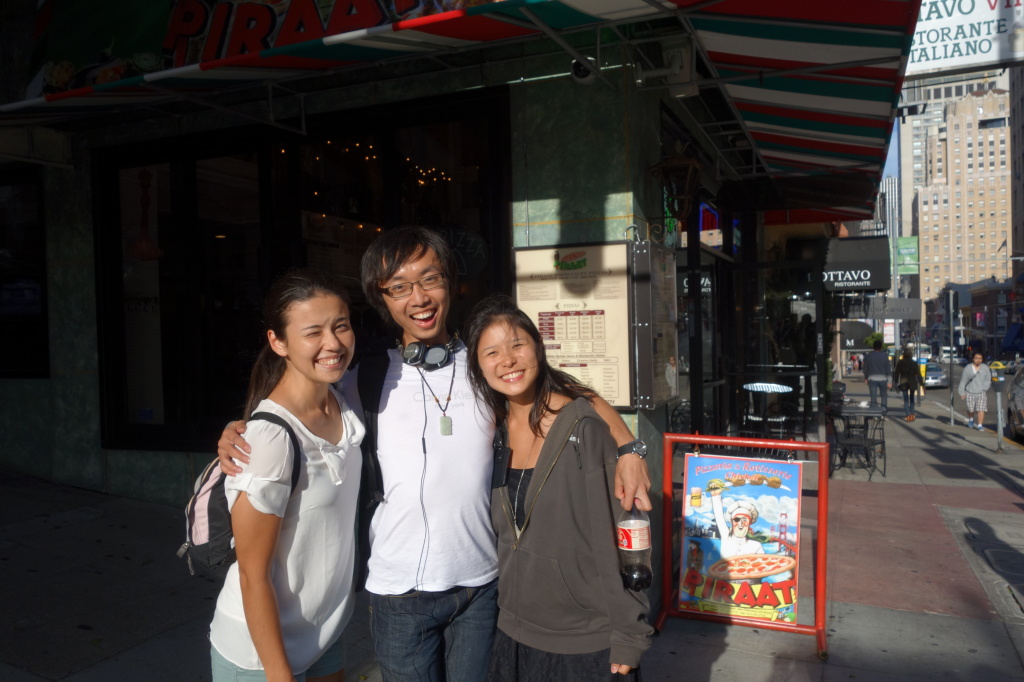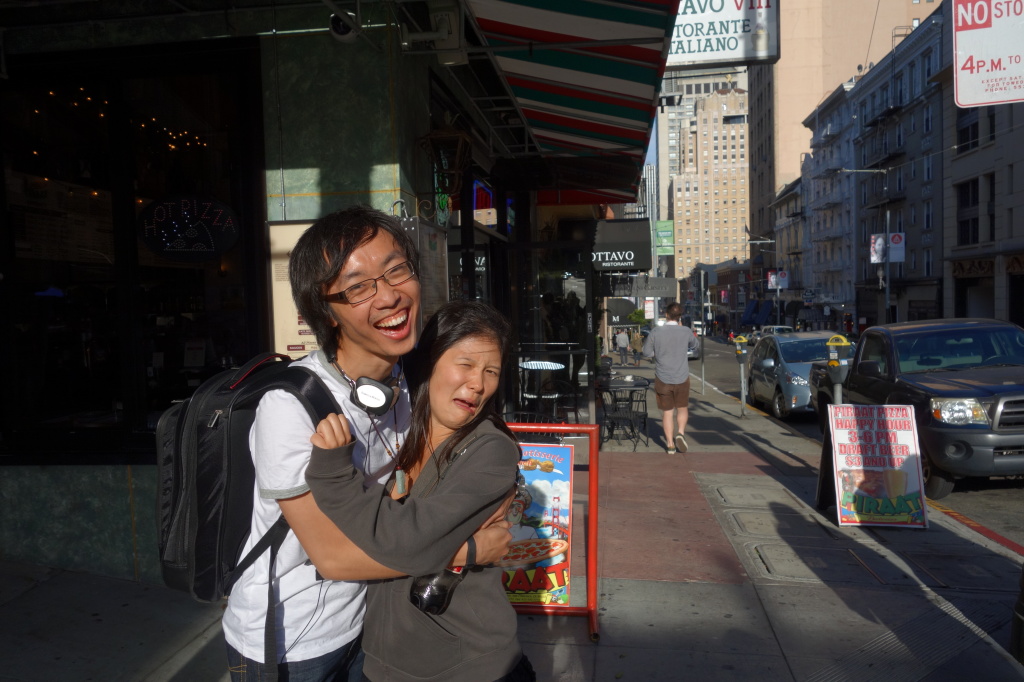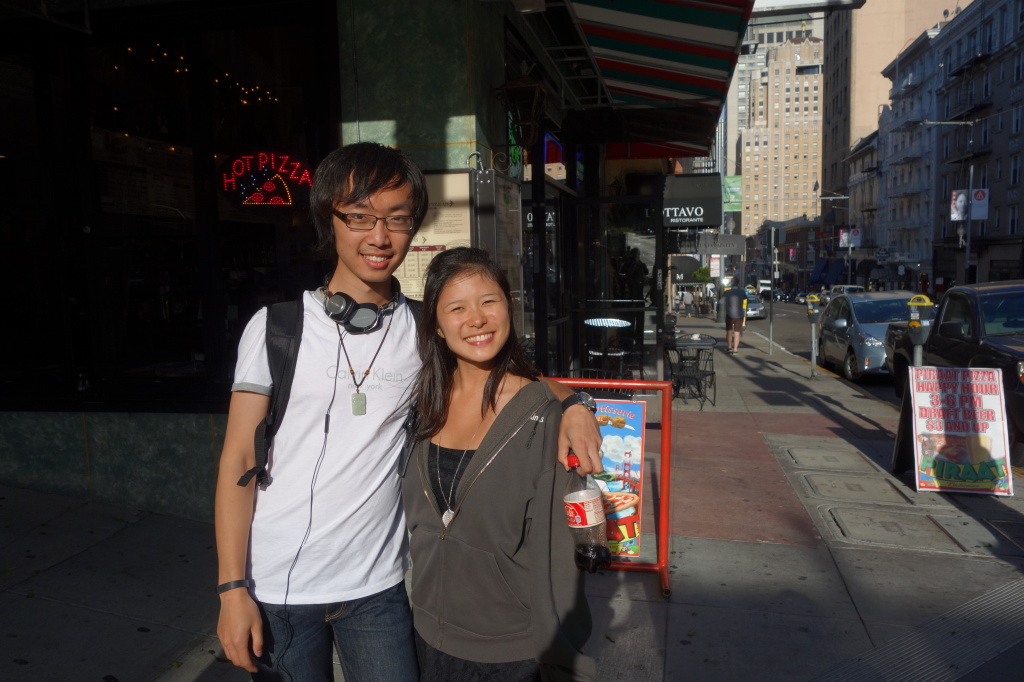 It was such a pleasure to meet you both in SF!! I'm sorry we didn't have more time together, but I'm pretty certain we'll meet again at some point ;)
Shawn – about freaking time, eh? Sorry these pics took so long to get to you! *bows head in shame*. When are we meeting up next?
Jenny – I'm still such a big fan!! It was such a pleasure to meet you!! Great to see you uploading more vids again yaaay *fangirls*
We were going to grab dinner together but I was positively exhausted by then, so J took me back to my SF accommodation. I was planning to call it a night and sleep super early, but we couldn't resist popping in to Umami for a quick bite (sorry Shawn!! You know I'm a burger fanatic, and the place was literally on my doorstep…)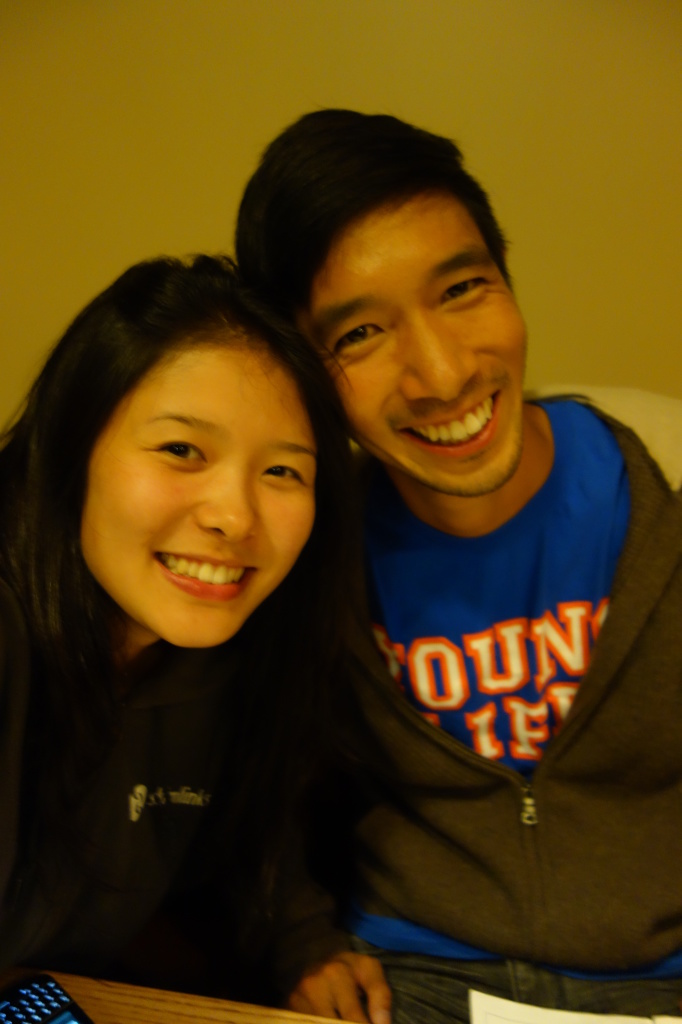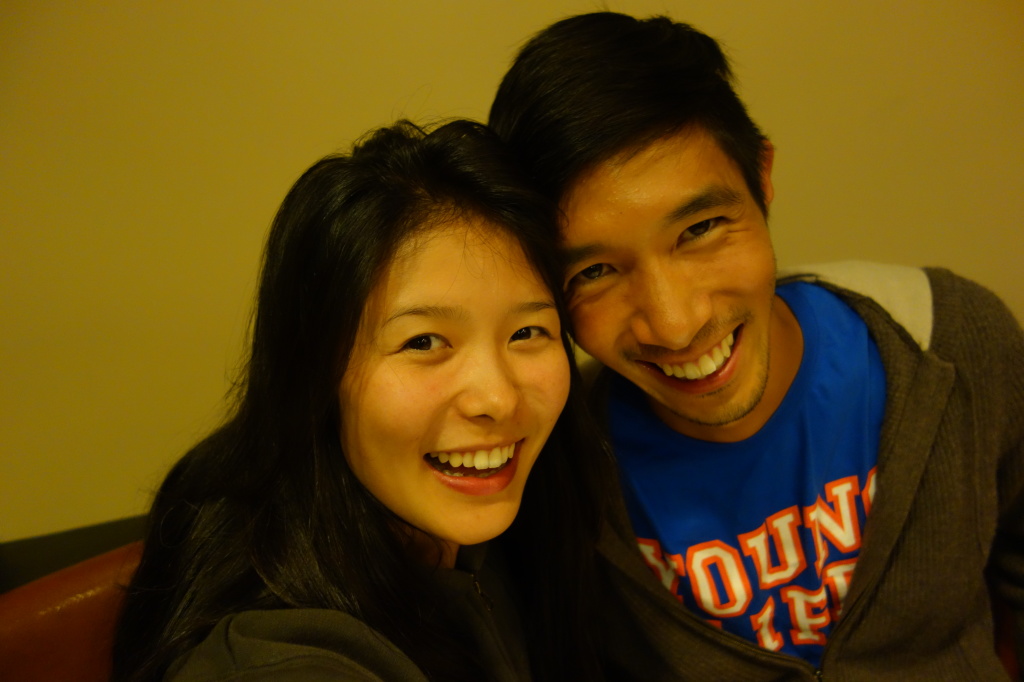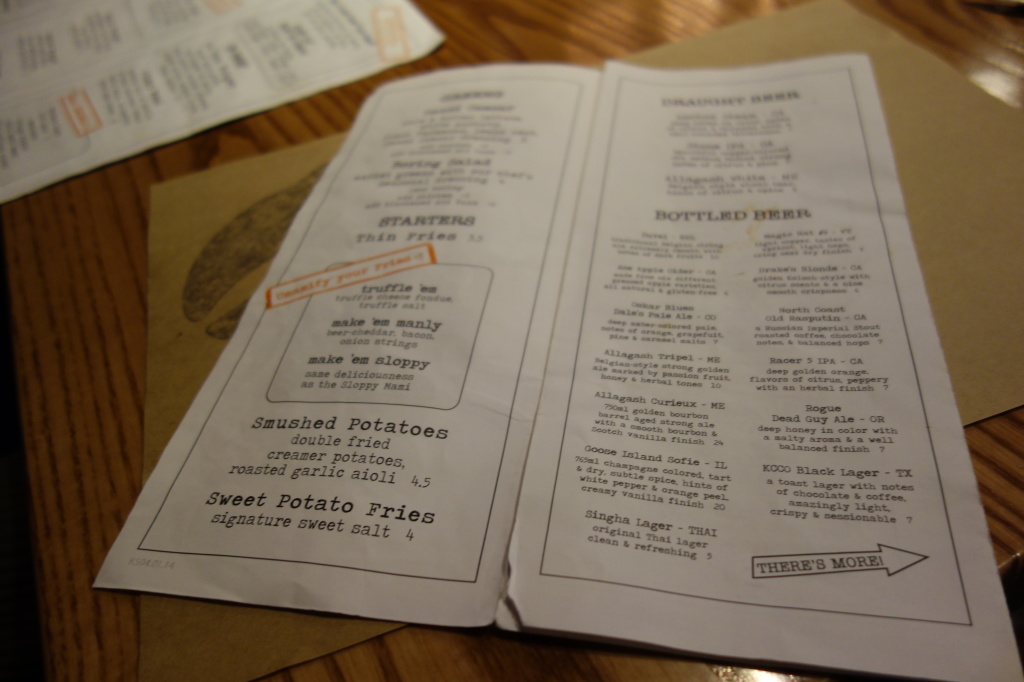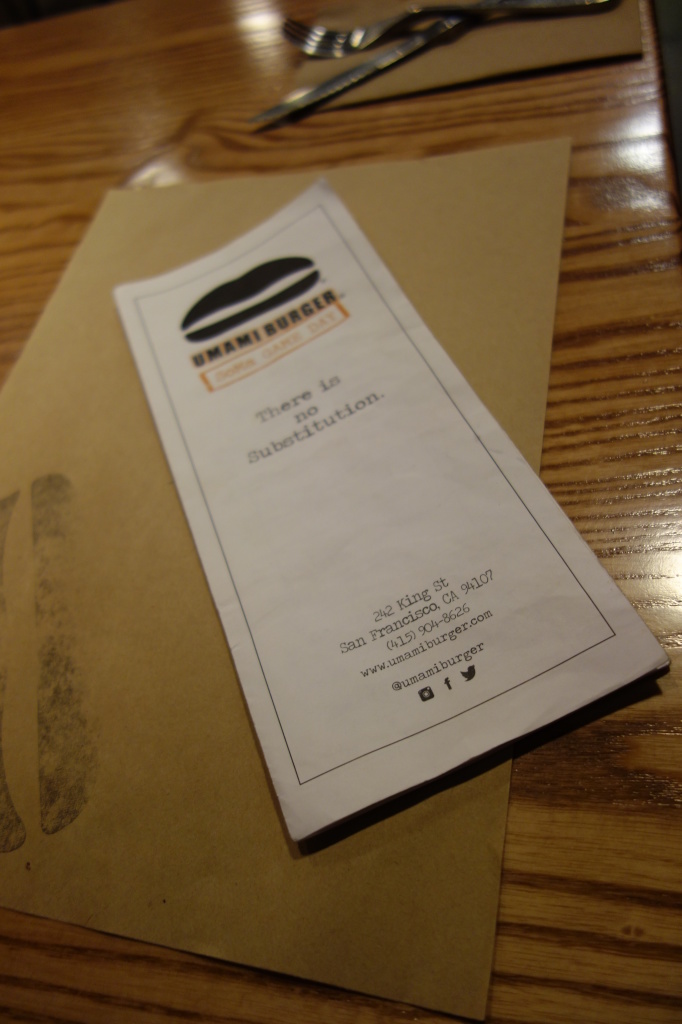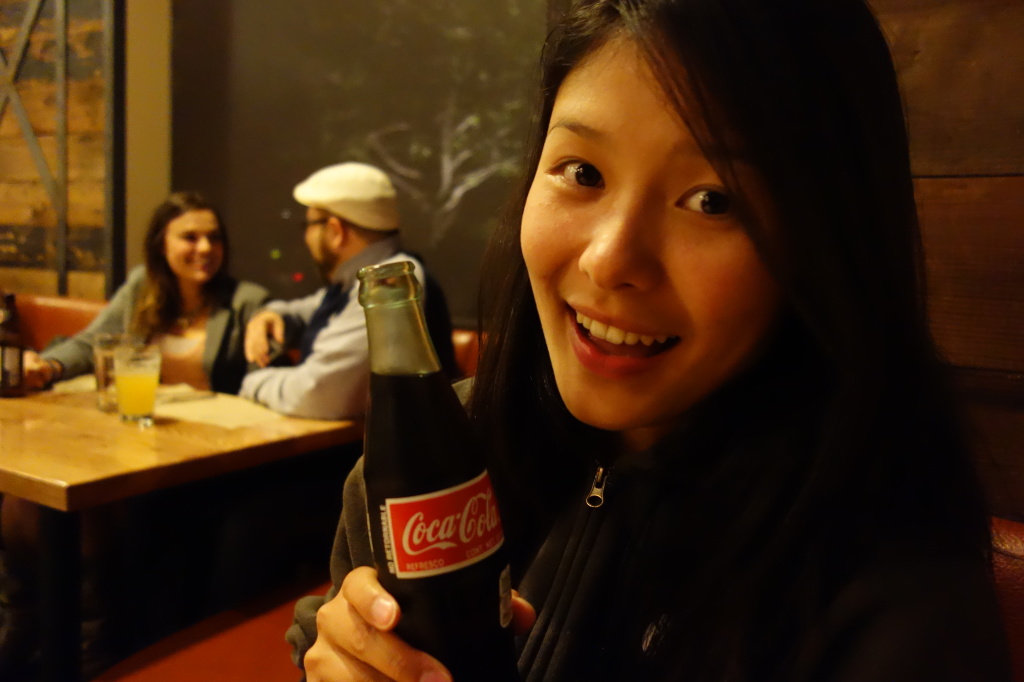 Apparently Mexican coke is different from regular Coca Cola as they use actual sugar cane sugar to sweeten the drink.  I couldn't resist getting one.  I'm not a massive fizzy drink fan and I've been trying to cut down for my diet, plus when I do drink coke I've taken to the diet stuff, but this wasn't bad!
It won't top my list and definitely won't be my go-to soda but you gotta try it once in your life right?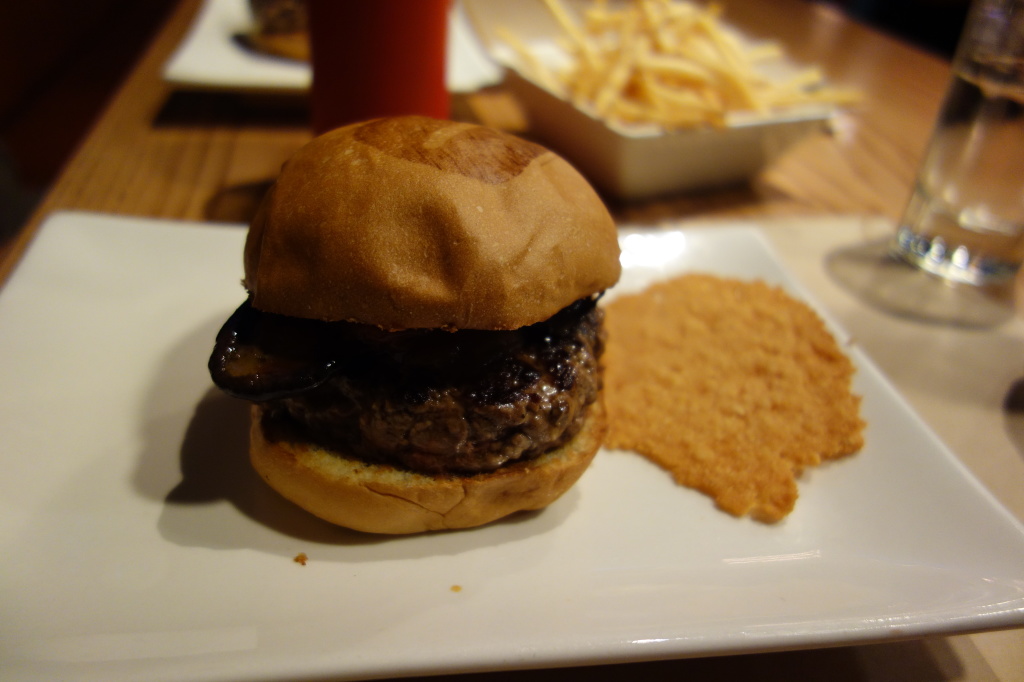 The night we went there was a big game on (Giants vs Dodgers, oooh!) so they were on a very limited menu, which was a shame.  I went for the original classic burger, but requested the cheese on the side (I know, I don't like cheese, shock horror) so my cheese-loving bf could eat it instead.
I have to say, I really wasn't impressed.  At all.  Again, super greasy.  I don't think I've ever had a greasier burger bun and the only flavour I could taste was fat.  Apparently their regular burgers aren't that great, but their hidden specials are to die for, so it was a real shame I wasn't able to try any.  My colleagues were outraged at my dislike of Umami, but nope, I'm a (self-declared, but with good reason!) trained burger veteran and know a good burger when I taste one.  This, was not up to standards.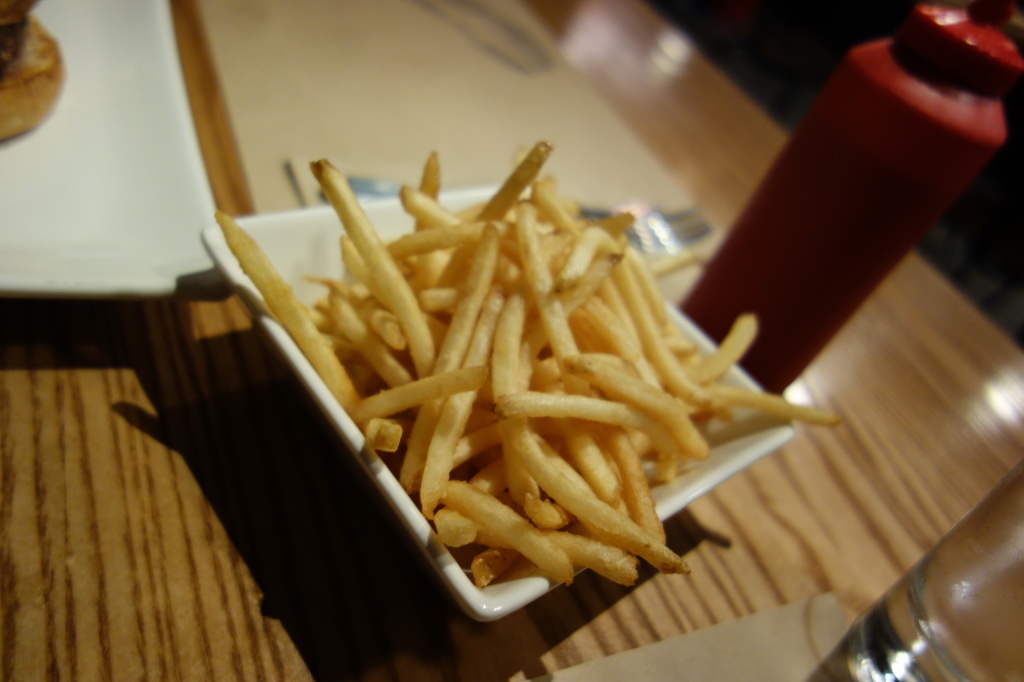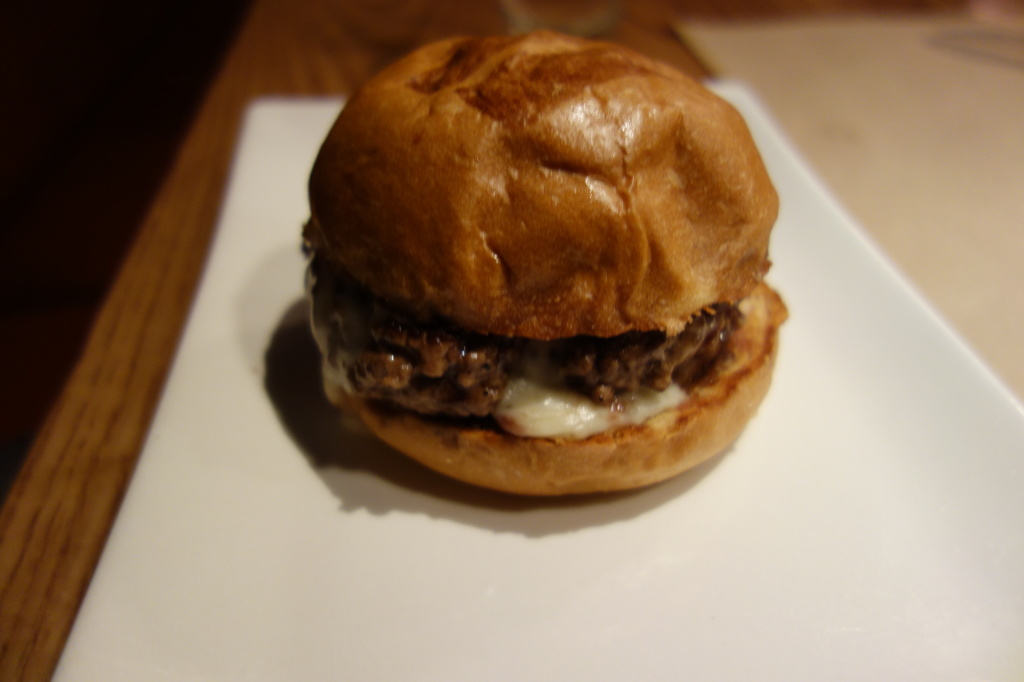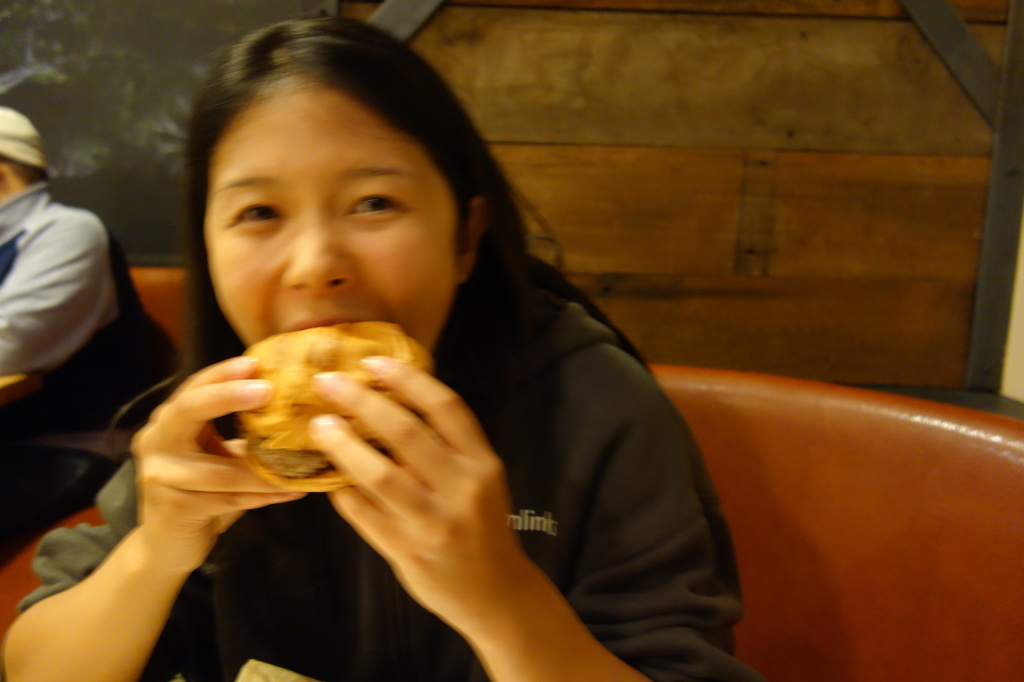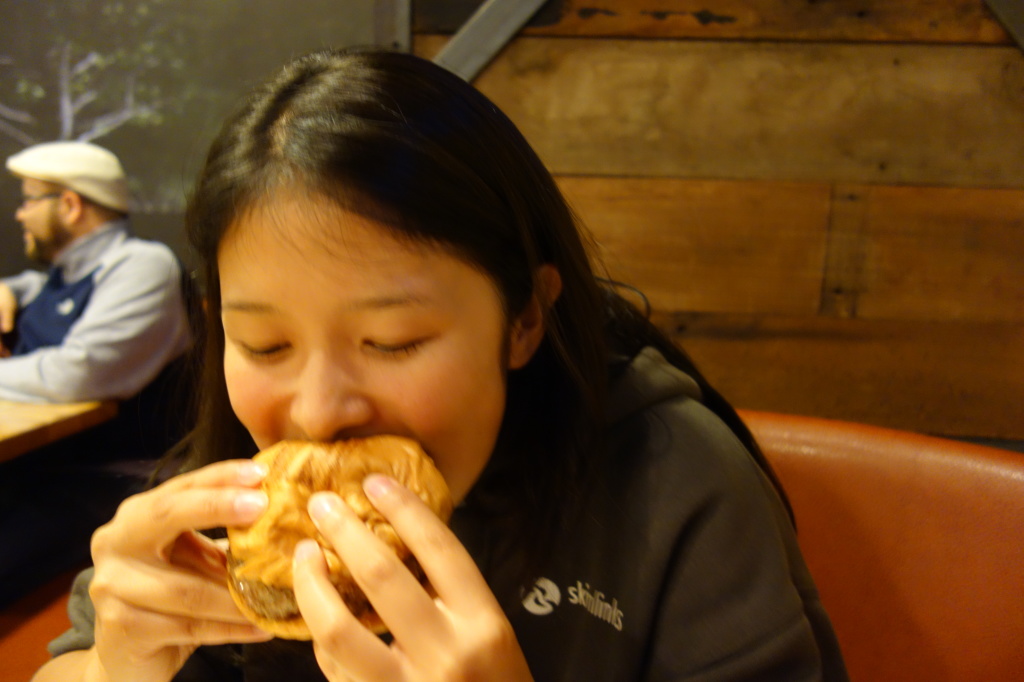 Tucking in…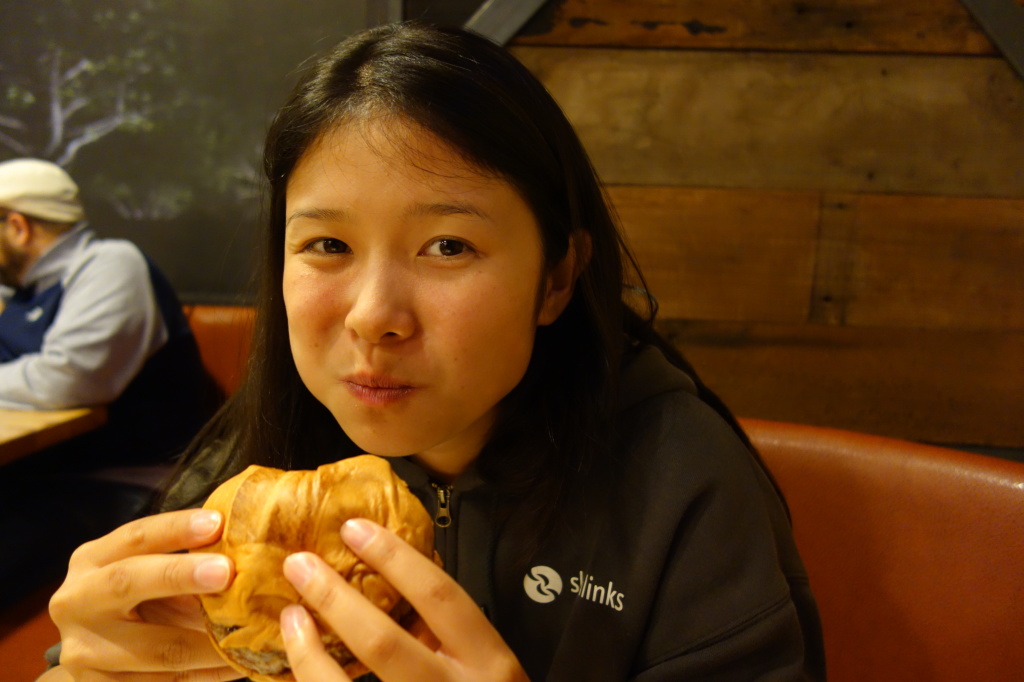 …and sadly not impressed!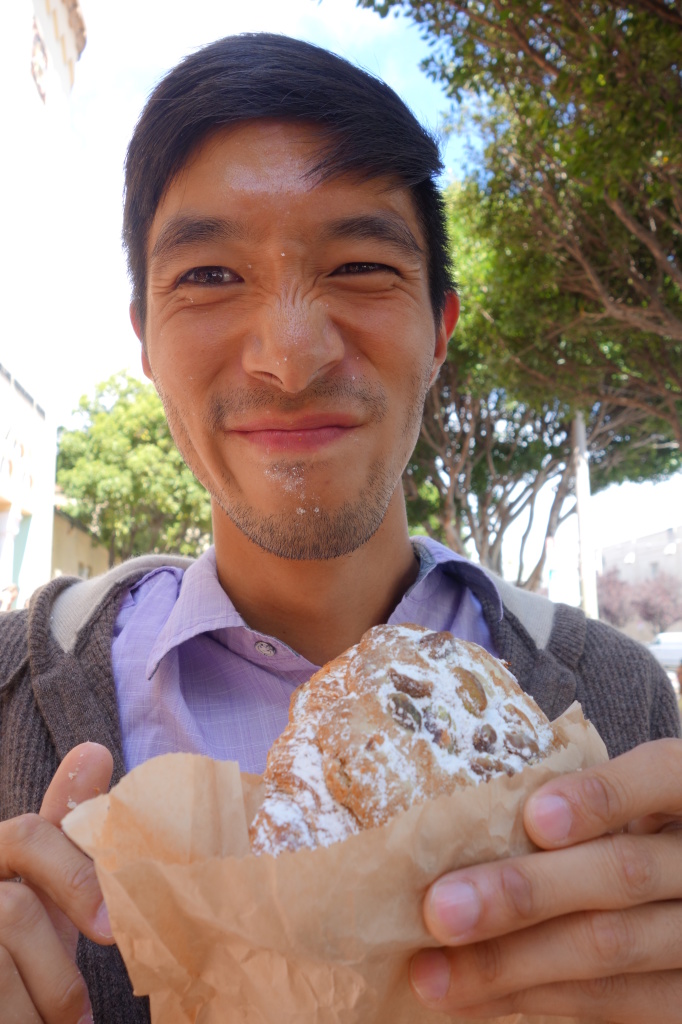 Next day someone bought a pastry and didn't eat it very well…
It was a church-filled and wonderful exploratory day.  In the evening we took a recommendation from my colleagues and nipped over to Tony's Pizza Napolenta.  They serve up freshly baked bread with three mixes of olive oil and the largest pizzas you ever saw.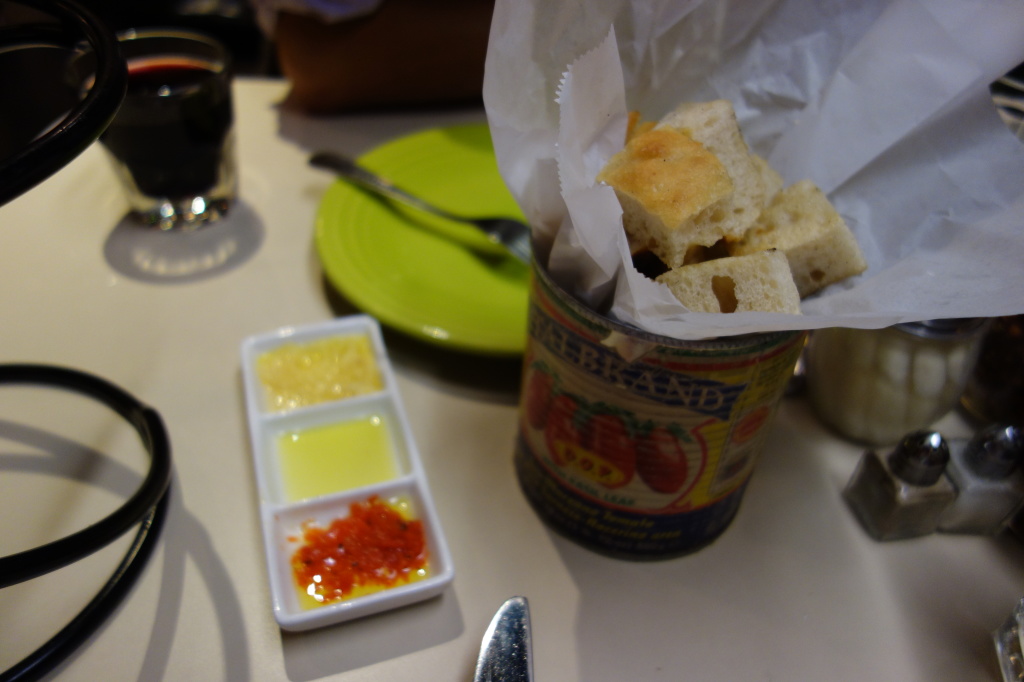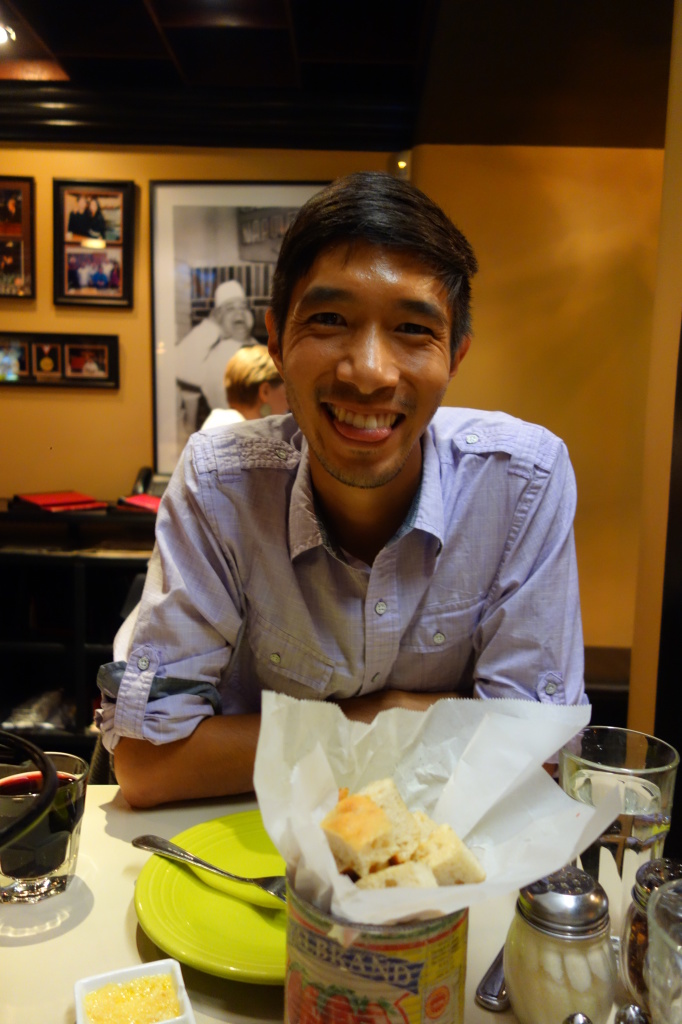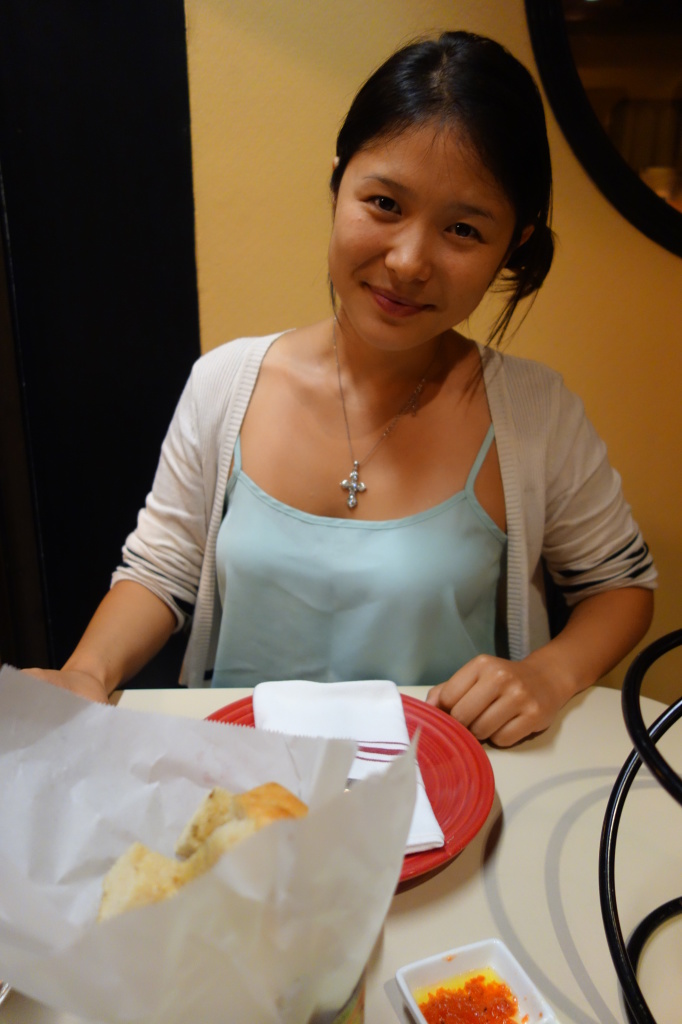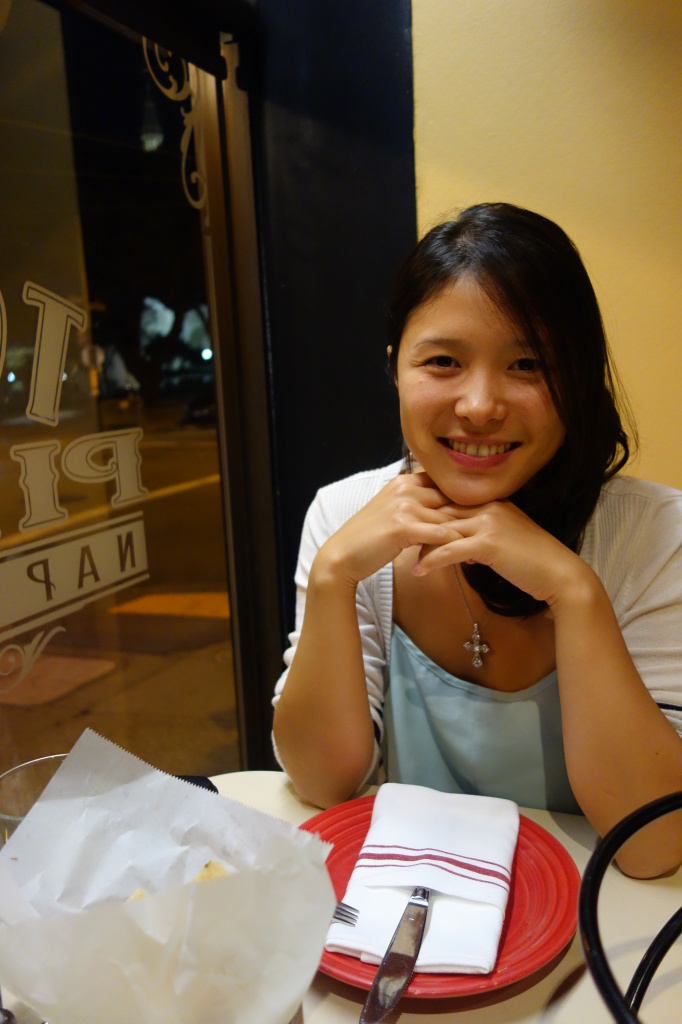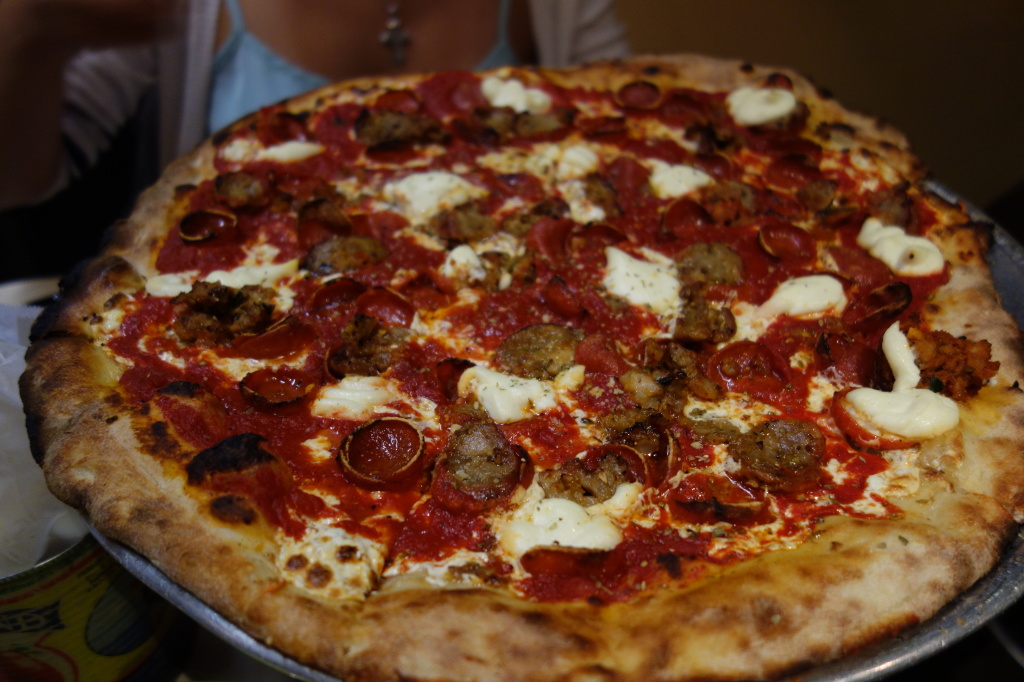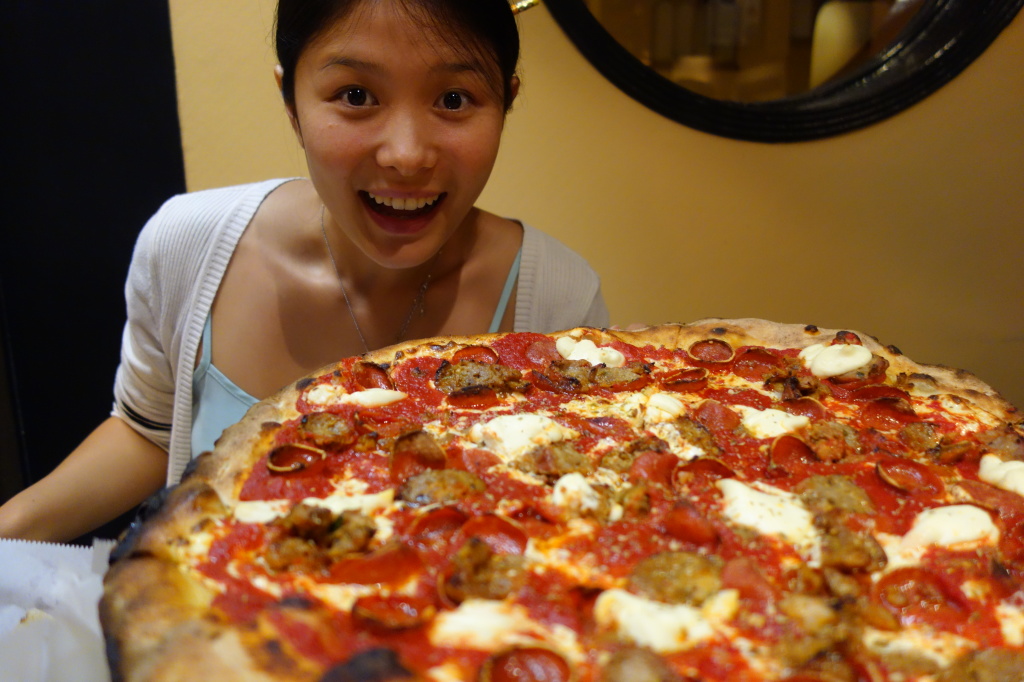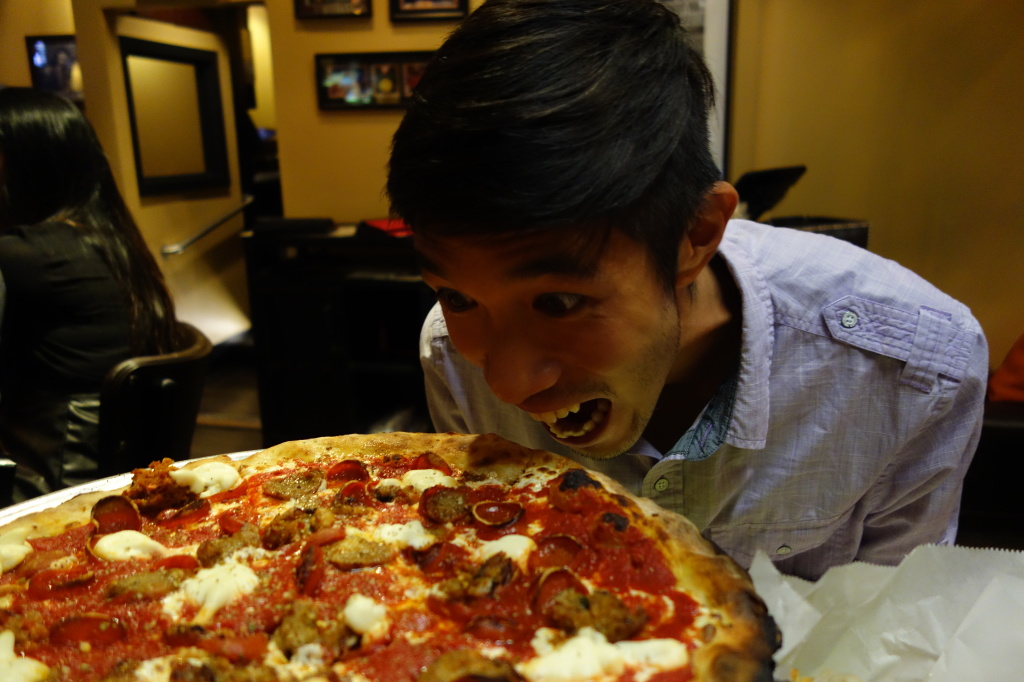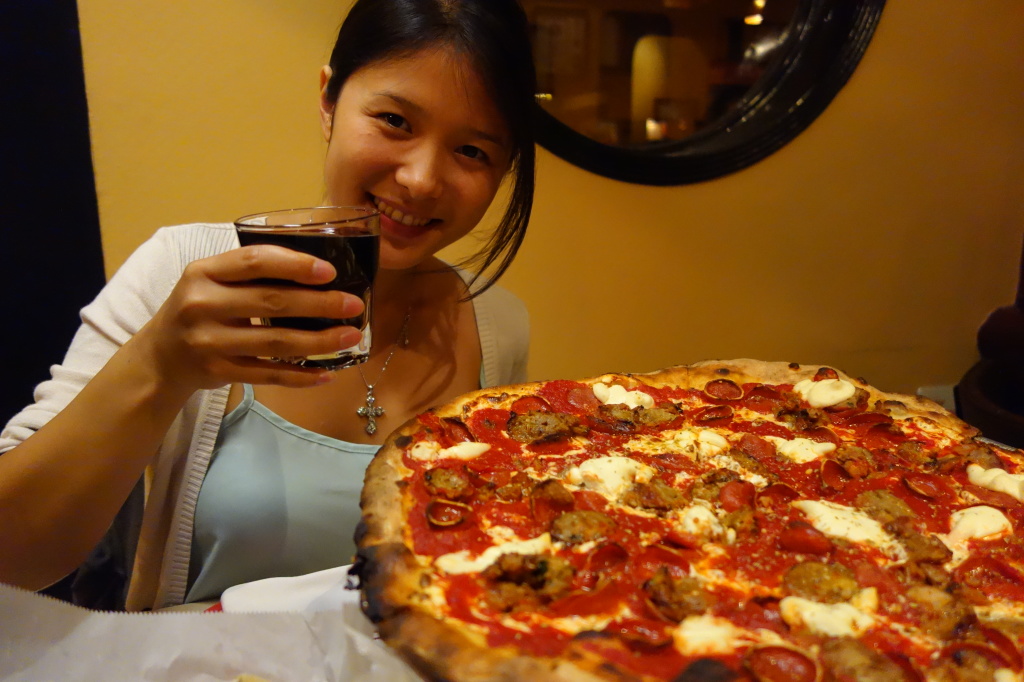 Awh man.  Do you see the size of that pizza?  It may also be one of the tastiest I've ever eaten.
If you do go, don't be put off  by the "hour and a half wait" they'd expect to seat you (if, like us, you were silly enough not to make a reservation and had no clue what to do for dinner in advance and it was getting cold outside).  They take your number and text you once they have a table for you, but you need to get there within 10mins or you'll have to wait for the next available slot.
You will need a US number, as I saw other UK tourists not being able to use this texting service as they had international numbers.  J put his number down for us, and we decided that if we find a better alternative before they text us, we'll eat there instead.
We ended up wandering and being just about seated at another restaurant we weren't 100% keen on before receiving a text from them – which only took about 15mins in total.  Of course we rushed back, and were seated almost right away.  Score :)
And the very next day I found the best burger in SF.  Gott's Roadside.  Officially the most delicious, juicy, tasty, mouthwatering burger I've ever had.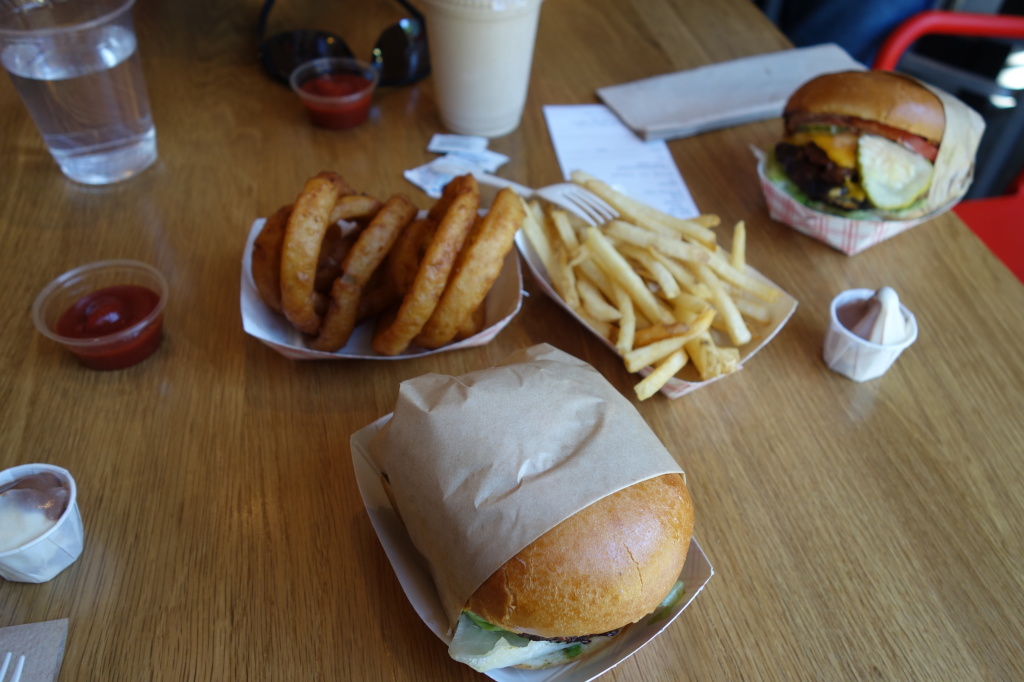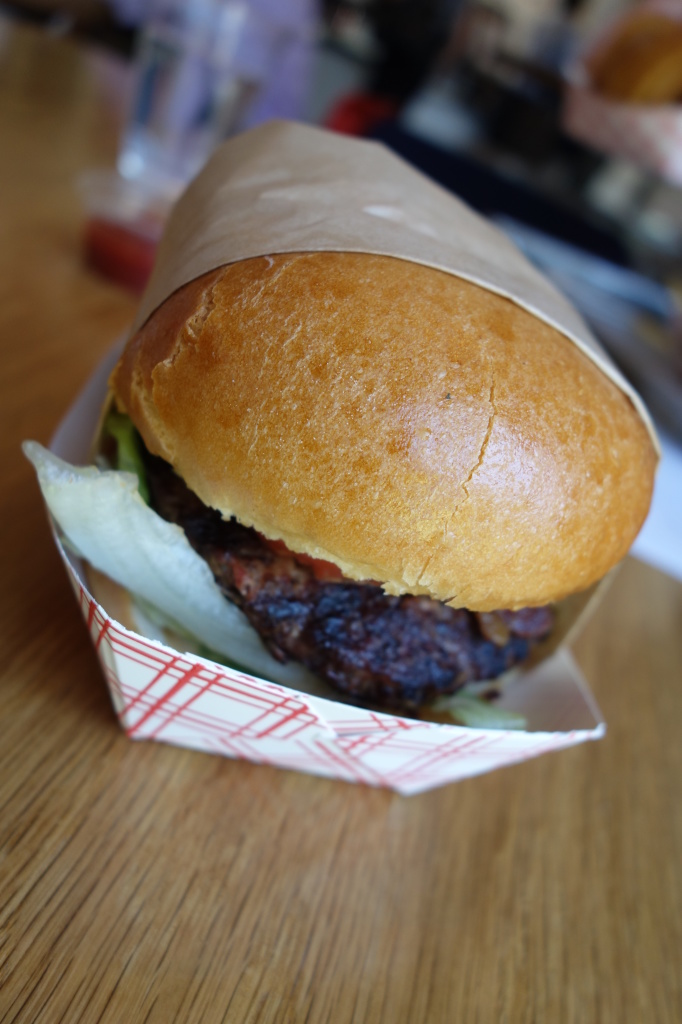 Judge me if you will, but for goodness sake promise me you'll get a Gott's burger.  Promise.
Man I need another one right now.
It also looks like I only take photos of food (plus I was working in SF so food was one of the only times I had free) so here was dinnarrrr: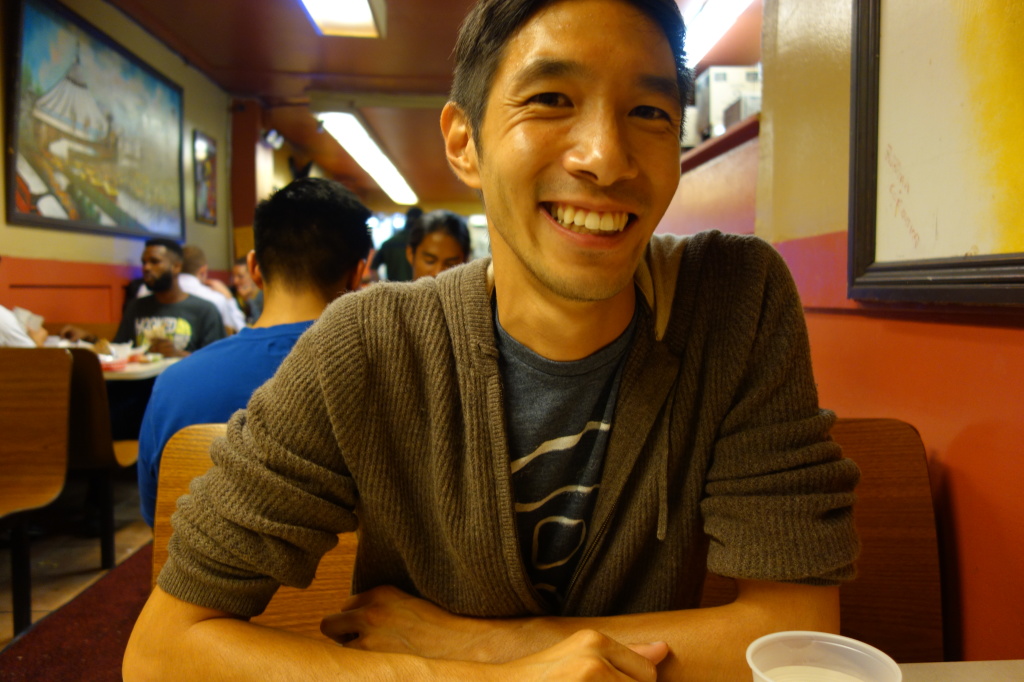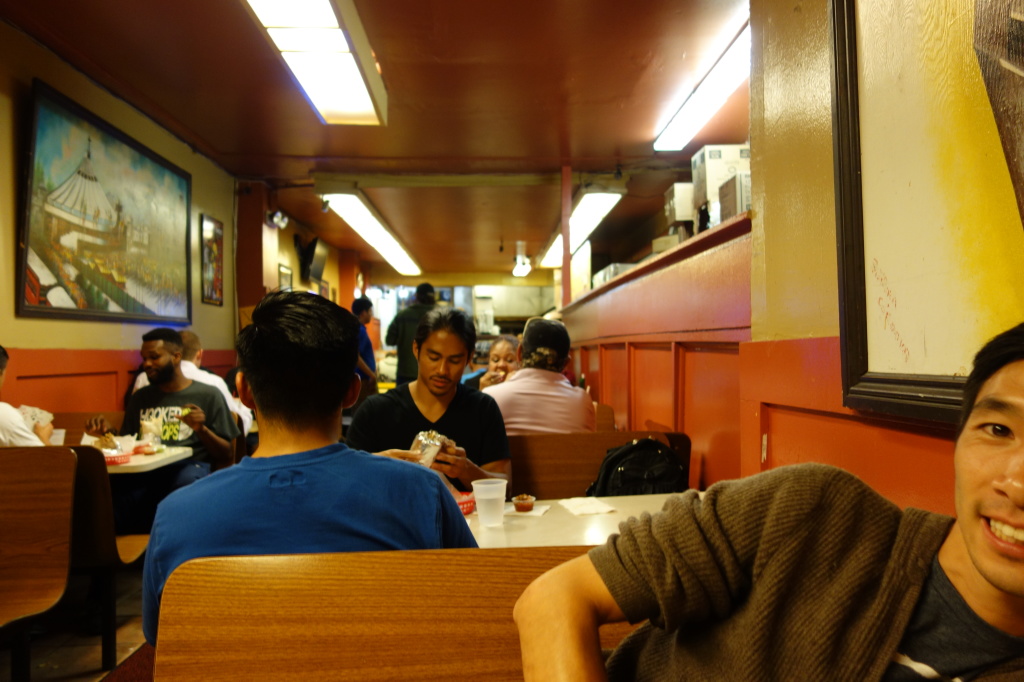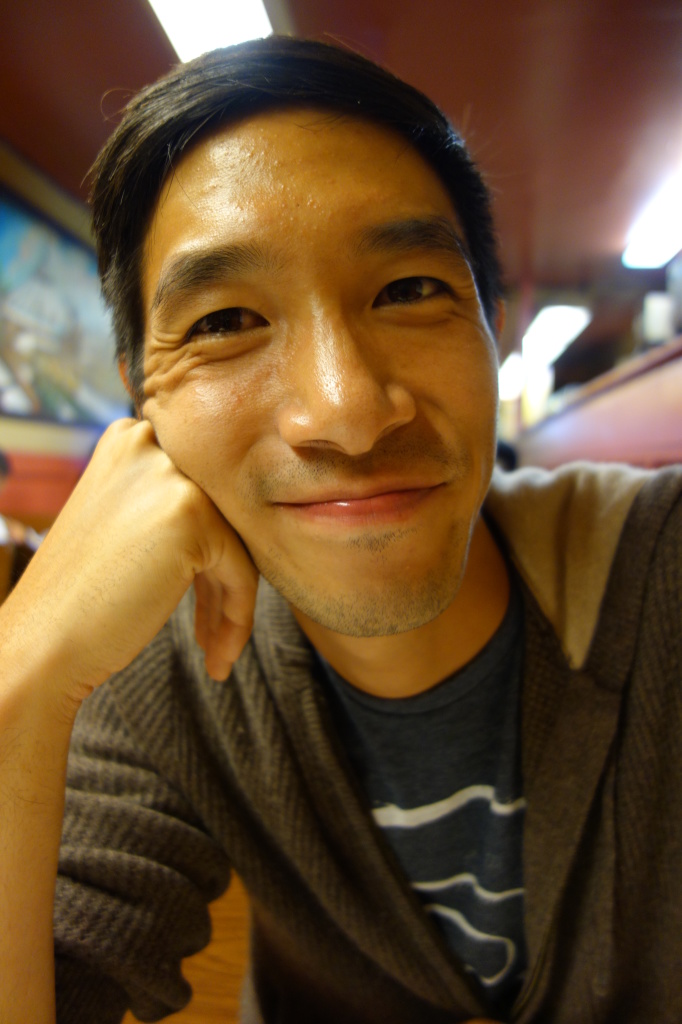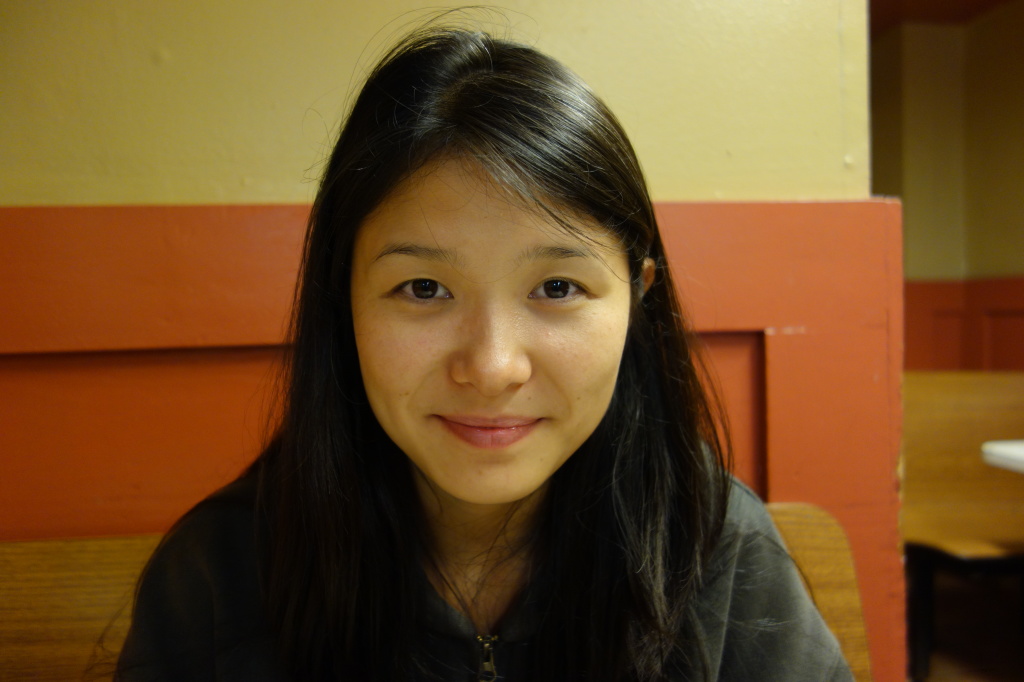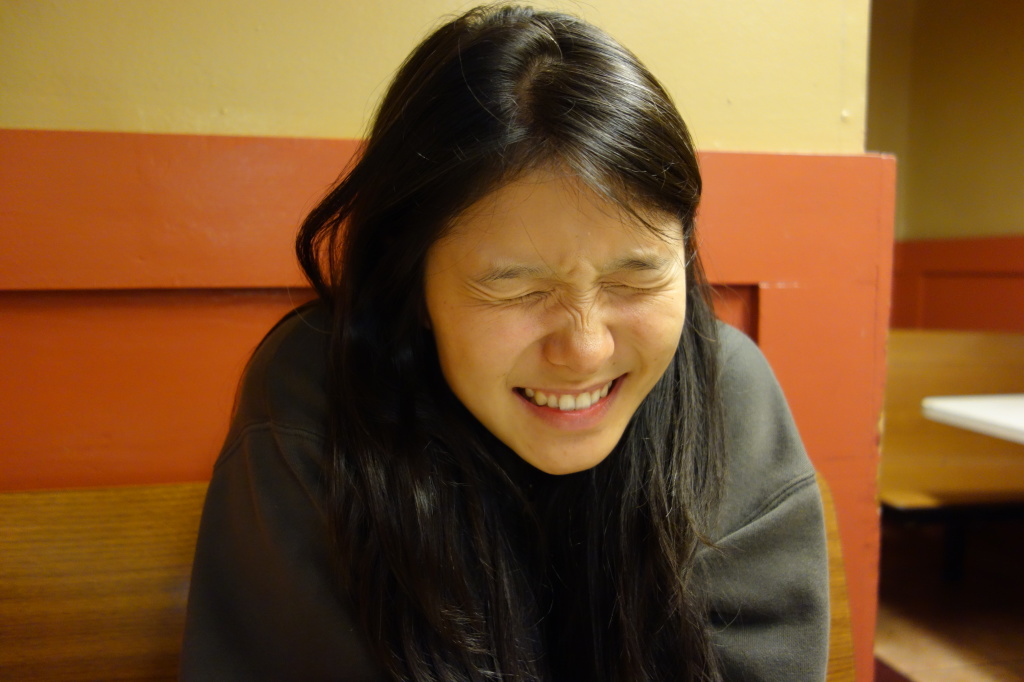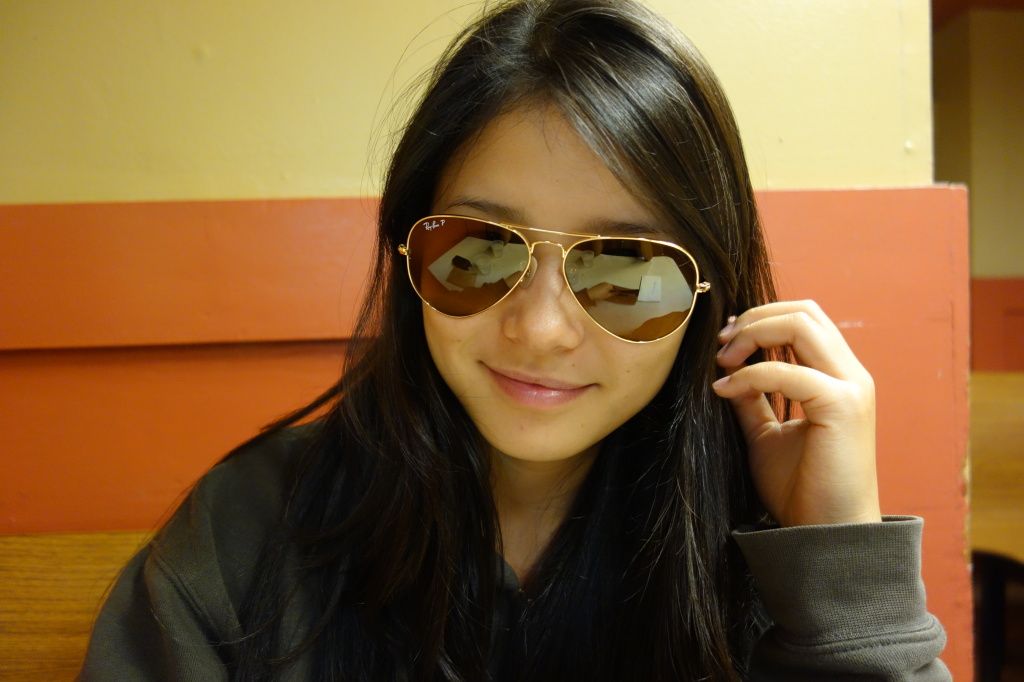 Per another colleague's recommendation we went to El Farolito, a hole-in-the-wall mexican place with queues as long as the expansive counters where they whip up your food in front of you, and some pretty darn impressive portions.
In the photo above you will see me rockin' ma new RayBan Aviators.  I've been lusting after a pair for the longest time and never found a pair that fit my face.  There's a story behind these that I'll go into detail in another post, because these sunnies do deserve a post of their own!
In the photos below you will see our fooood.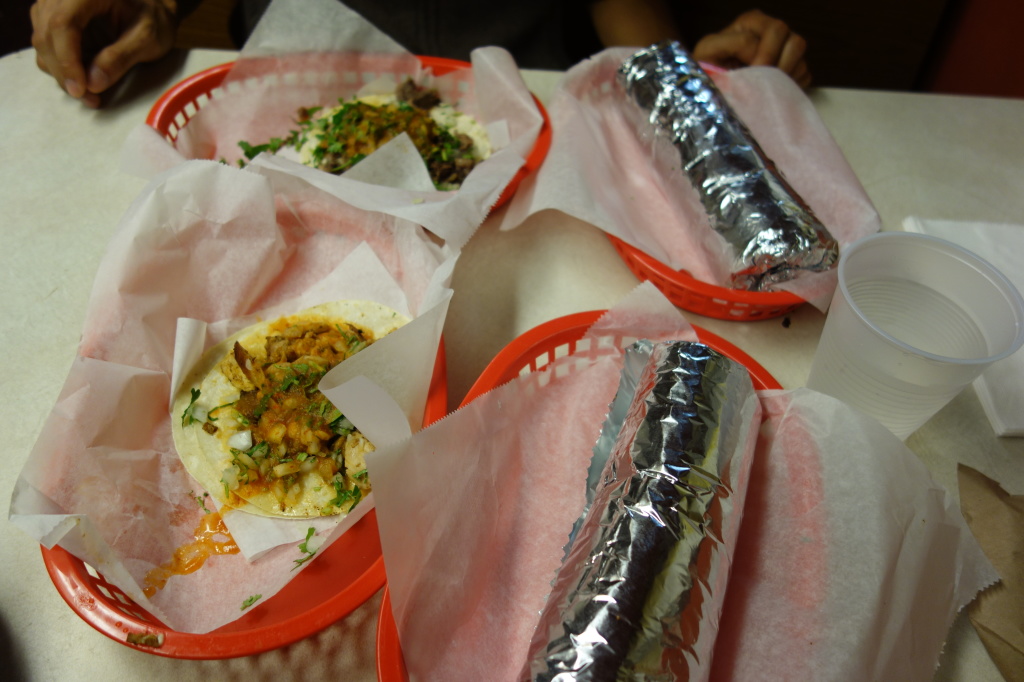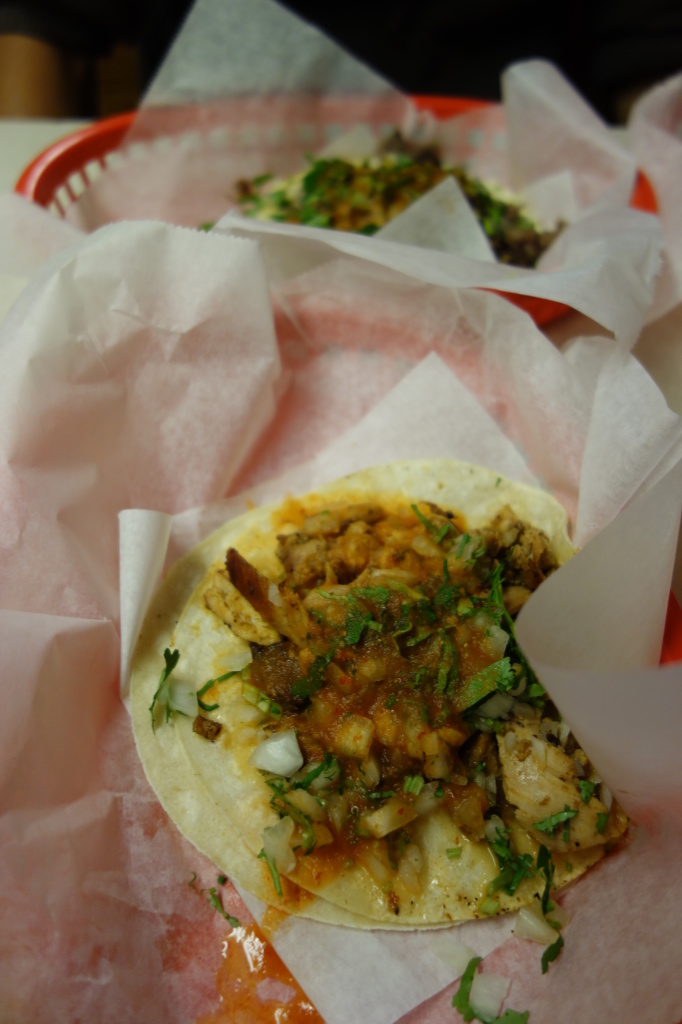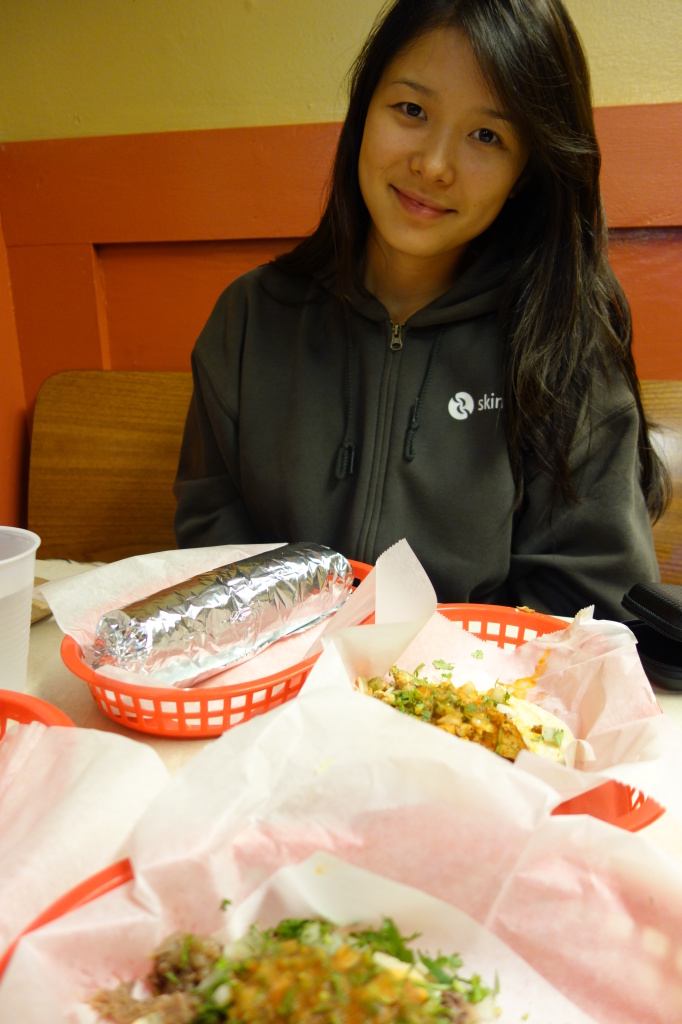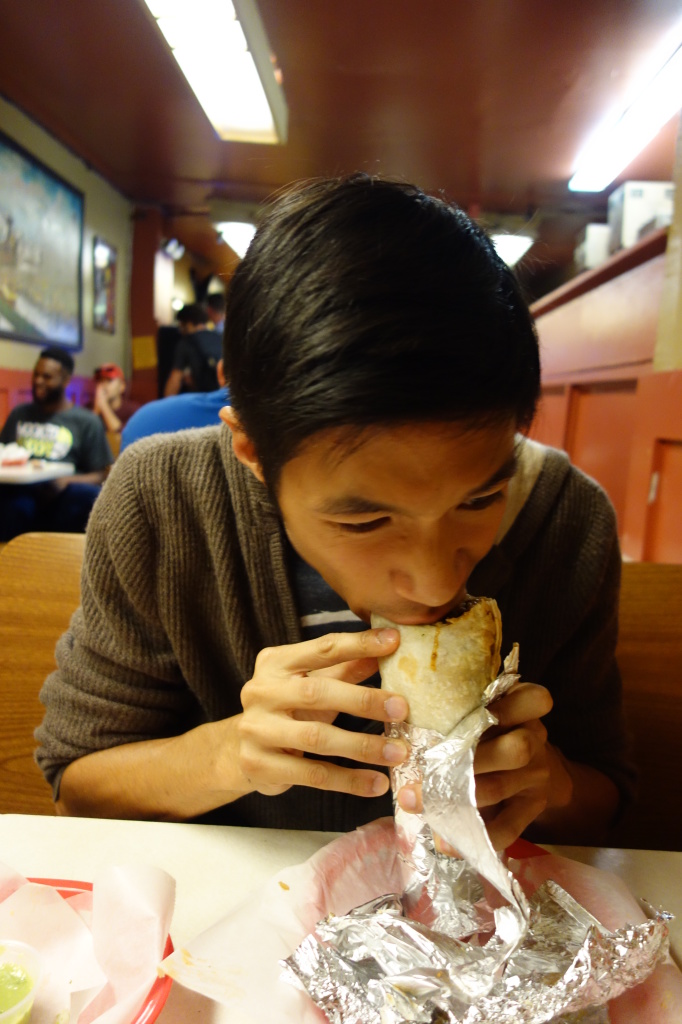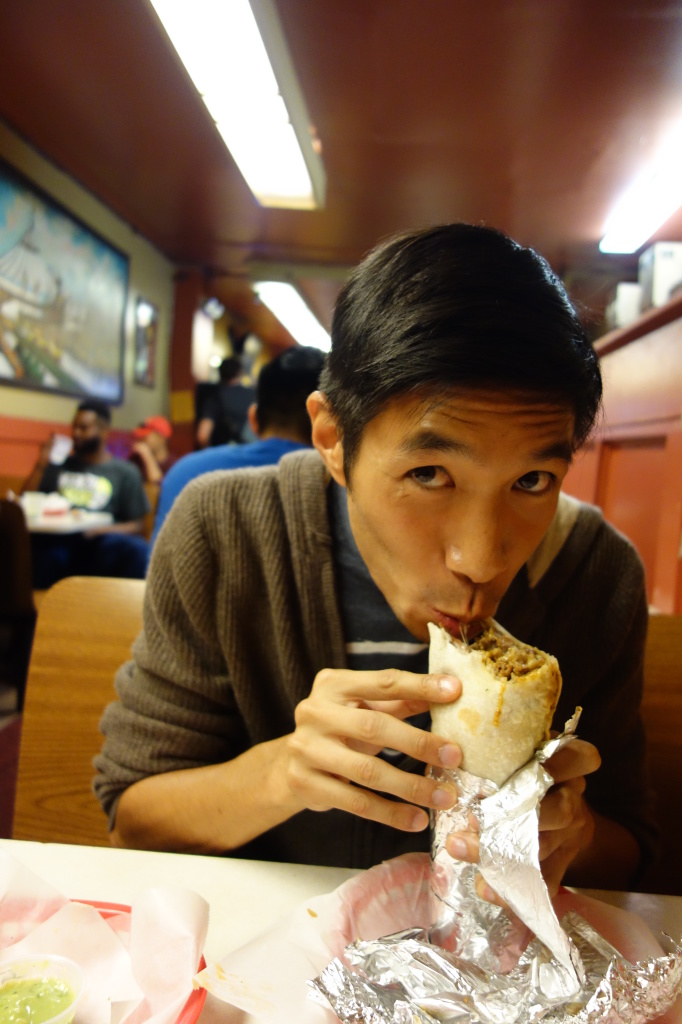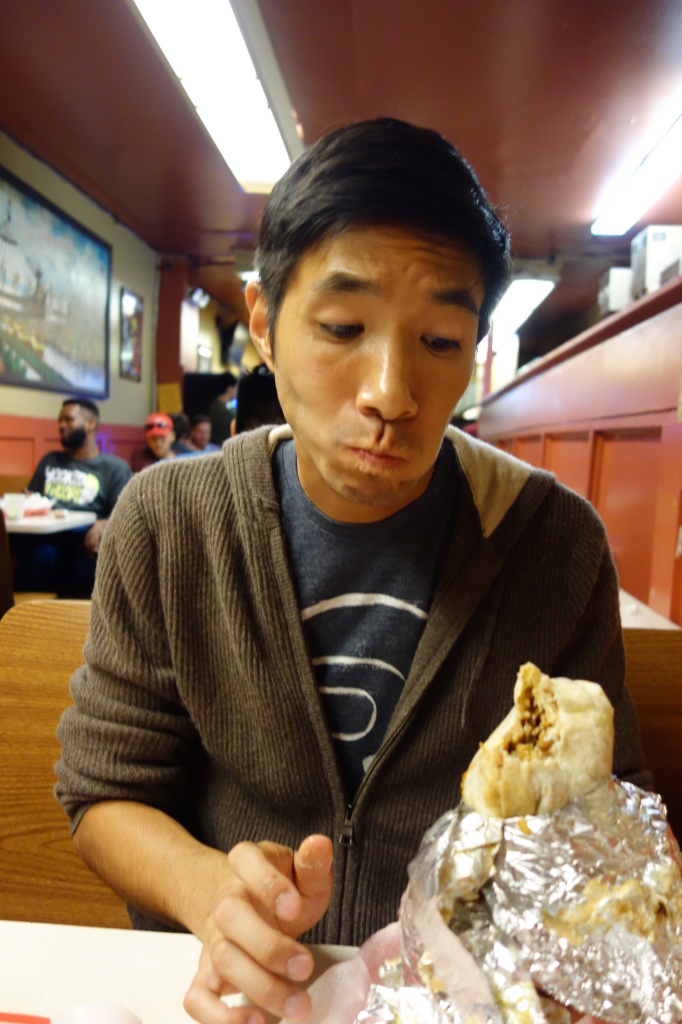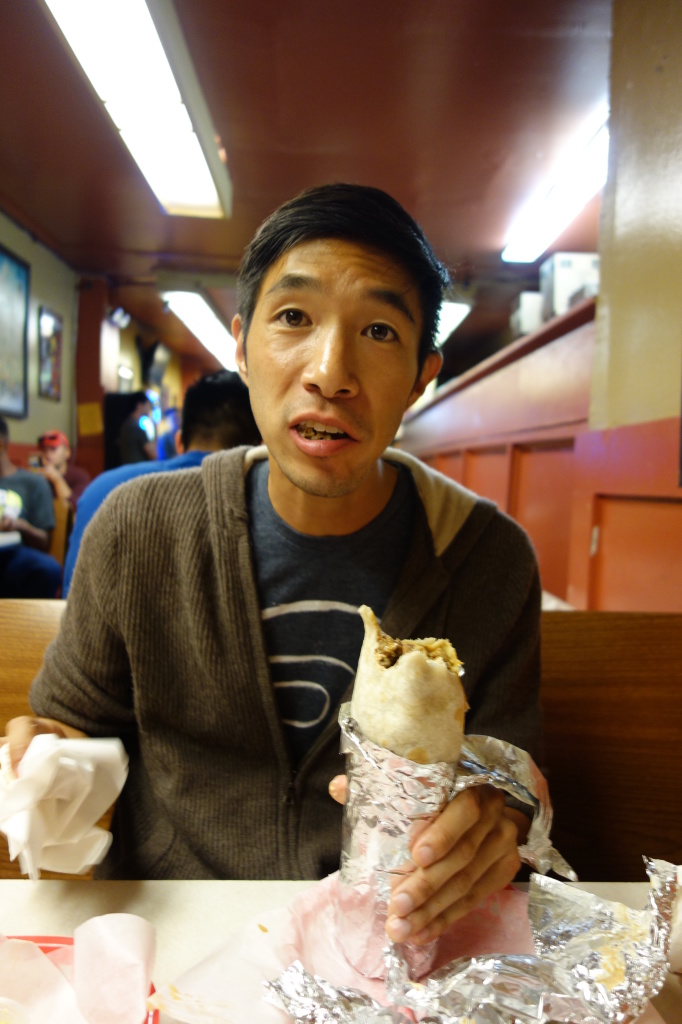 "These are really good!" he declares in a most charming manner.
They were pretty good.  I wouldn't visit again though as I don't necessarily trust the food hygiene (or general hygiene) standards of the restaurant.  But hey, gotta try it once right?  I had a video but it seems I was enjoying my burrito too much to concentrate on keeping the camera steady, so won't be sharing it unfortunately, but here's a selfie of me tucking in to my massive burrito: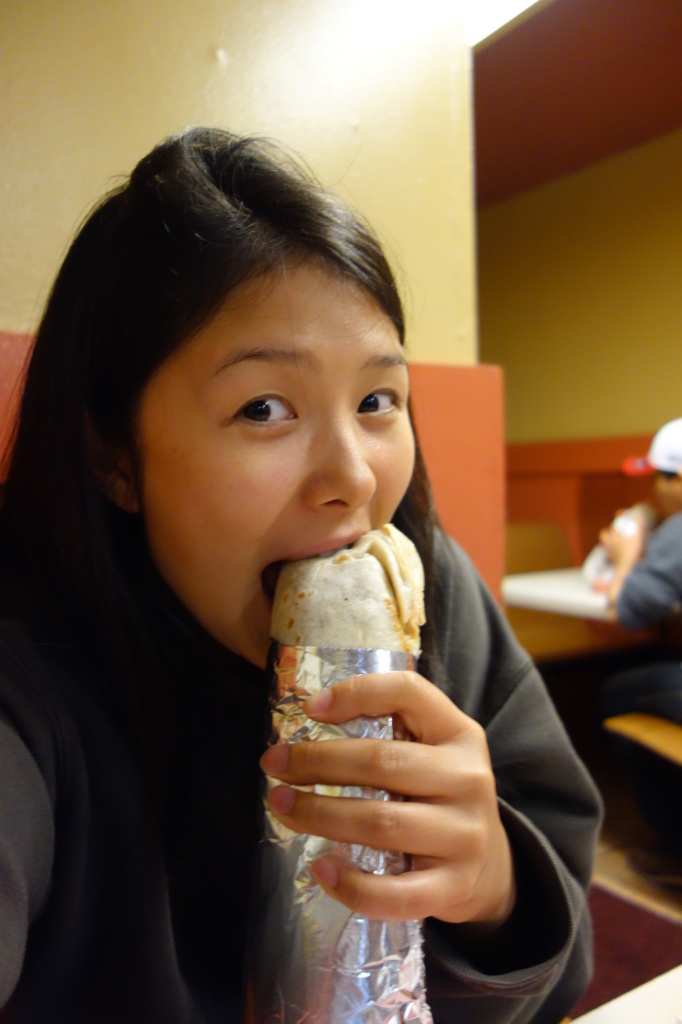 I have one final SF post coming up, but this one's long enough for now so let's end it here for the time being. J's already visited and is now on his flight back to LA so I have time in the coming weeks to blog on our recent adventures together.
Final SF post will be something special, I promise.
Muchos love,
Bobbie