This one's short. Two underwhelming meals (sandwiched between a pretty cool YWAM Christian event, of which I sadly have no photos) and I was jetting back to the UK. At least I had some final rays of September sunshine to enjoy.
J had gone off to a Bachelor's party at this point, so my Christian colleague/friend kindly invited me to join her and her boyfriend for a meetup of sorts. Stopping on the way to get a portion of the famous In-N-Out Burgers and Animal Fries. If I'm really honest I was a bit more excited at the prospect of burger than Christian event (I hadn't really heard of the organisation the event was for). Plus, apparently In-N-Out were founded by Christian owners and have Bible verses inked discreetly on their packaging, so quite fitting really.

Now if you know me, you would know that I am obsessed with burgers. I blame my The Londoner blog addiction. It's all her fault for posting so many mouthwatering burger pics and venues. So obviously I was dead excited to try it.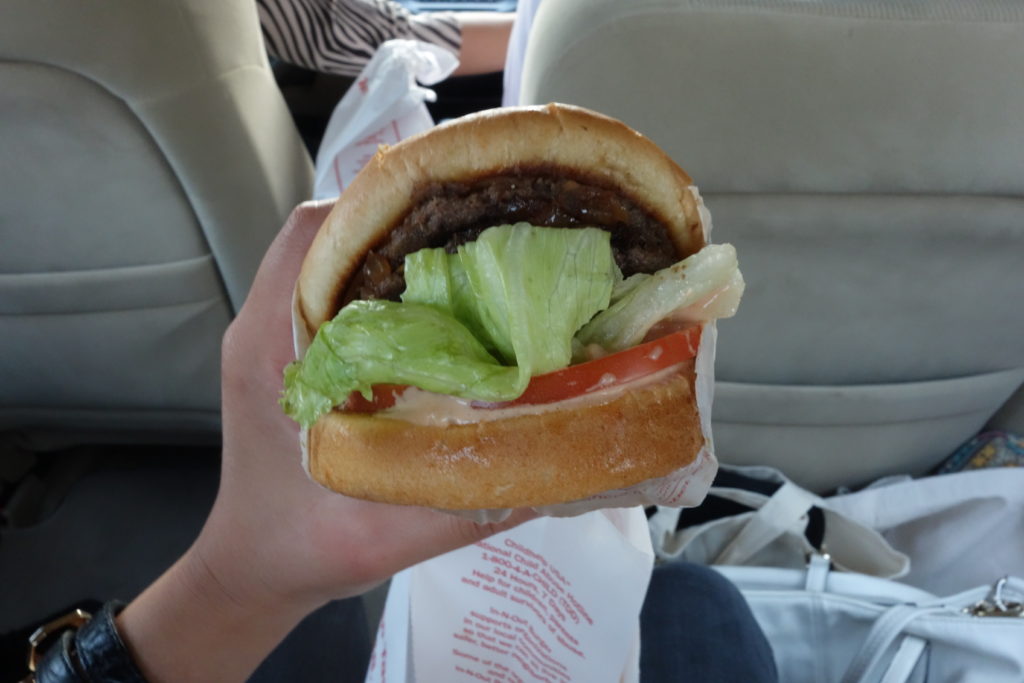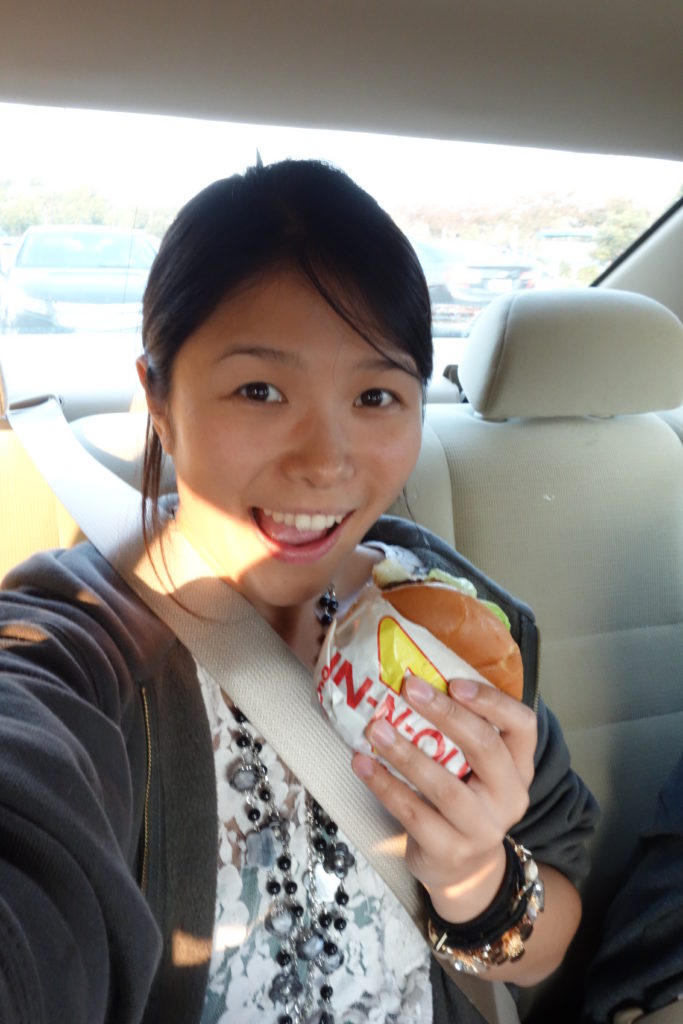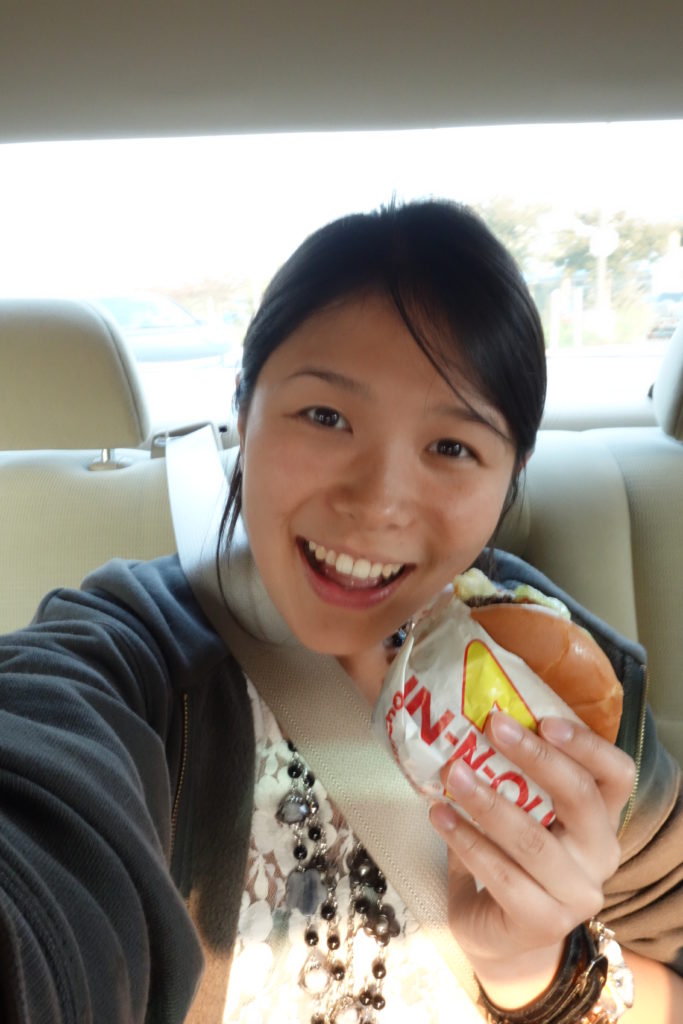 (If this face doesn't convince you of how excited I was about this burger, I don't know what will.)
Maybe it was because we got take out. Maybe it was because I was eating in a bumpy car. Maybe it was because the food was cold (took a while for my order to materialise). Sadly the burger tasted… well, tasteless. And dry. And the fries tasted like cardboard. Granted, I'm not a cheese person so I opted for Animal Fries without the cheese and no cheese in the burger either. But this is how I always eat my burger and fries, and at In-N-Out, it was not yummy.
I would take McDonald's over In-N-Out any day, and I would now rarely take a McDonald's ever.
The Londoner also had a disappointing In-N-Out experience so I'm not sure if it was just an off day, or if their food quality really has dropped recently. Or did we just go to the wrong branches?? Help!
The next day I planned to grab coffee and brunch then it was time to catch a flight.
I got myself Philz Coffee (note: they are freaking delicious. I am obsessed with their Mint Mojito Iced Coffees. The quality of their coffee can be confirmed by the fact that I do not drink filter coffee and I love theirs. Don't get me wrong, I need a daily dose of caffeine to function, but I drink espresso coffee. My personal beverage of choice is a flatte – cross between a flat white and a latte, I made it up and have since taught all my local baristas how I like it ;) But I digress…) and nipped to a nearby café to grab some grub.
I just Googled the name of the place so I can warn you against it. It's that brunch spot at the corner of Townsend and 4th called The Creamery. I know, I know, I sound so whiny but hear me out. I ordered an Eggs Benedict with fruit on the side. I'll let the pictures do the talking: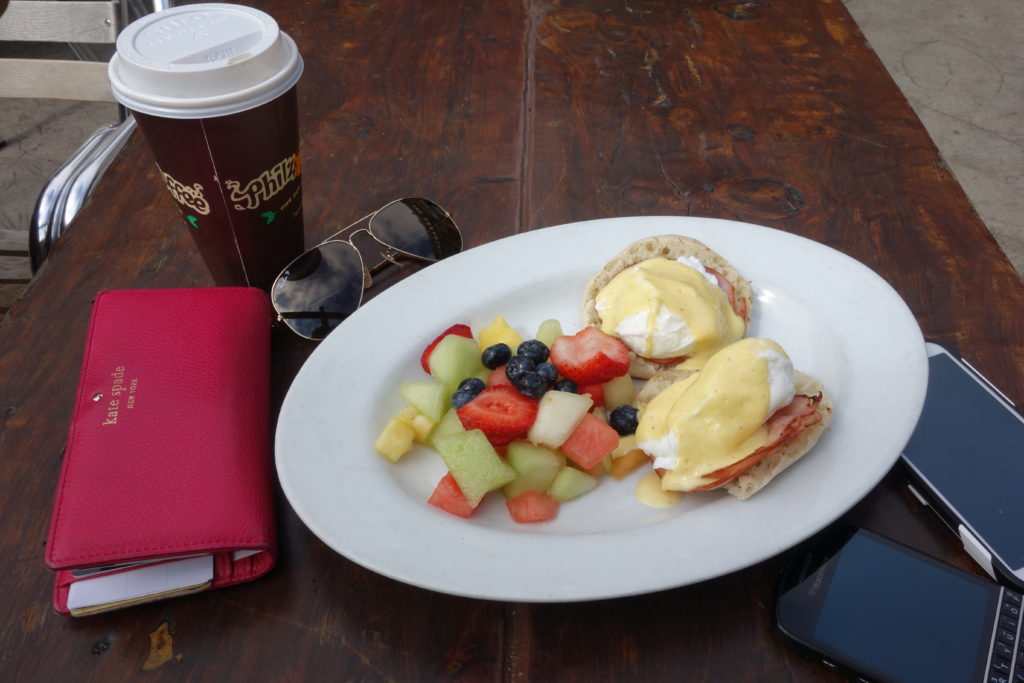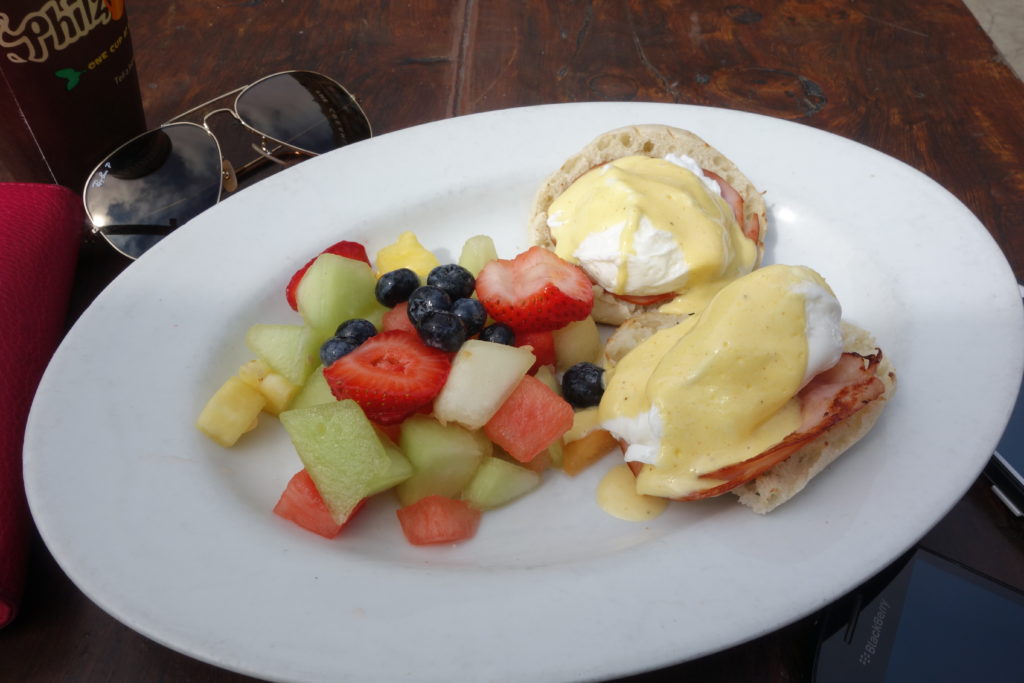 Lookin' good, until…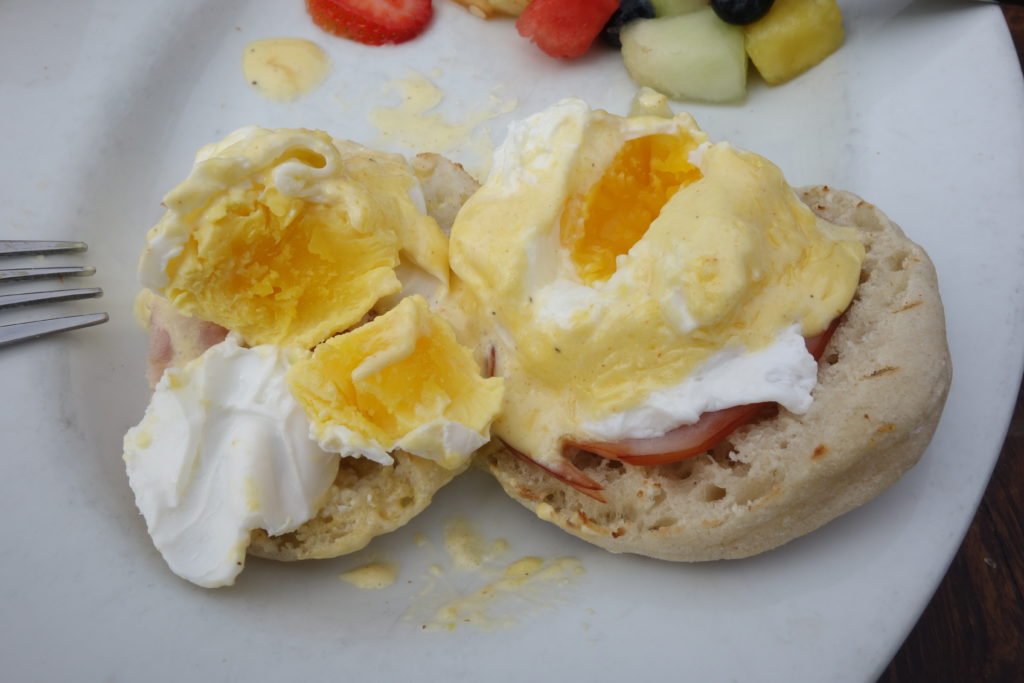 Someone really over-poached the eggs. I sent it back.
Second time round, the eggs looked better to begin with…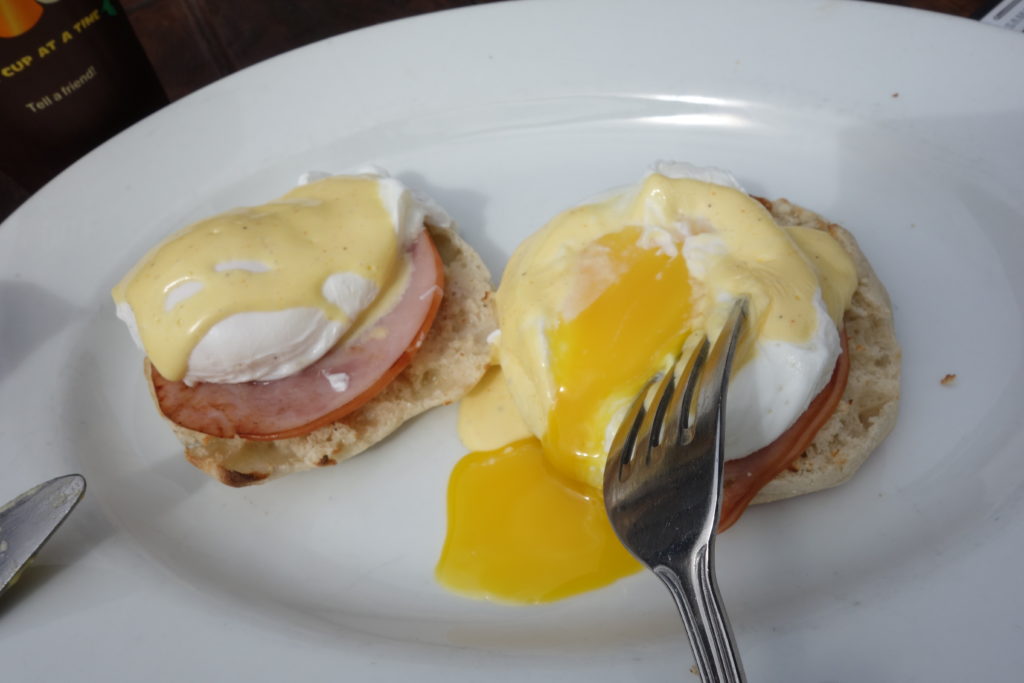 Until you realise the majority of it is practically raw.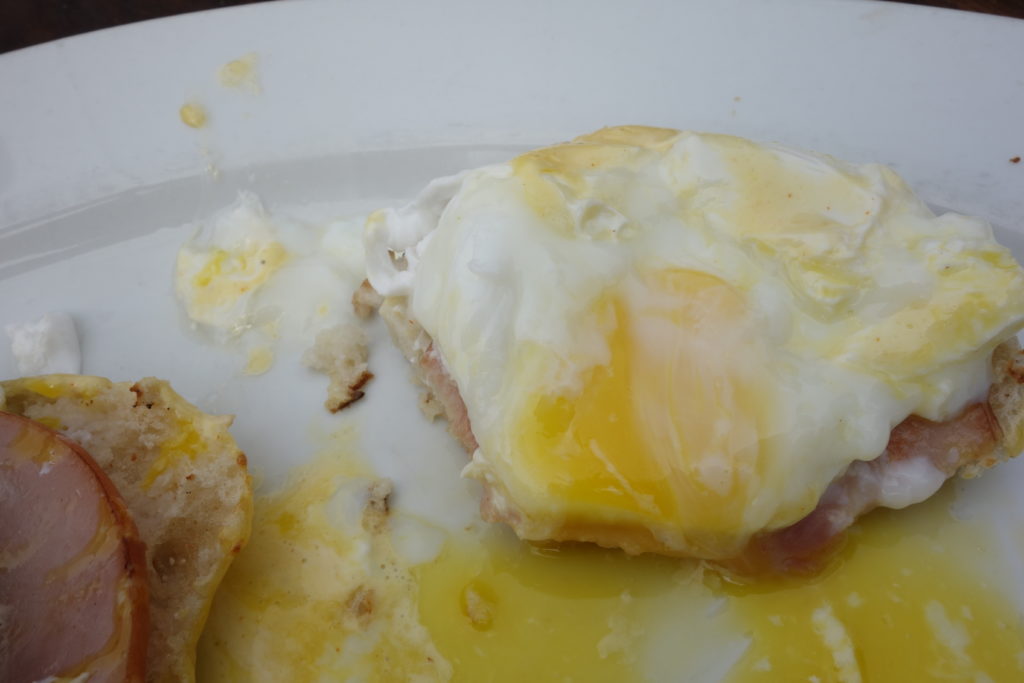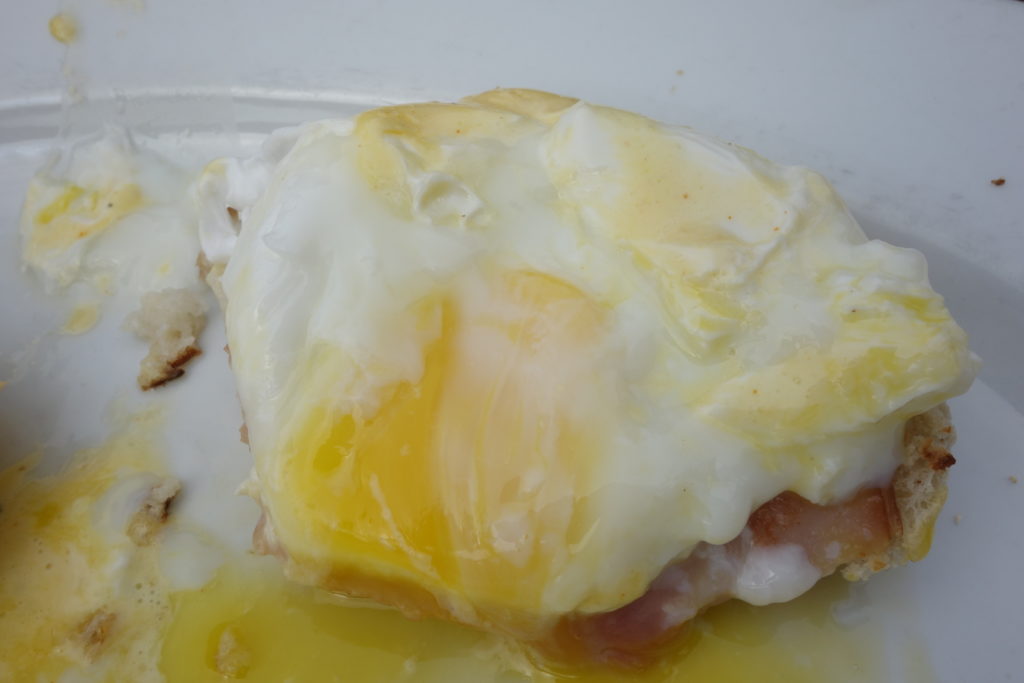 If this was a $5 meal, fine. But $12 for a chef that can't poach eggs? Sorry, shall not be back.
Slightly disappointed that my last couple of meals in SF weren't as delicious as expected or hoped for, but ah well. T'was a wonderful US trip and I can't wait to be back!
Muchos love,
Bobbie