…It's about time I finished writing about it methinks, don't you? It's February 2015 already and I'm still blogging about events that happened almost 5 months ago. Mega. Fail.
I was told that a trip in SF was not complete without a visit to Napa, the local valley of vineyards. We started off at Elyse Winery, where le boyf had a free tasting session for us courtesy of his friend with membership there.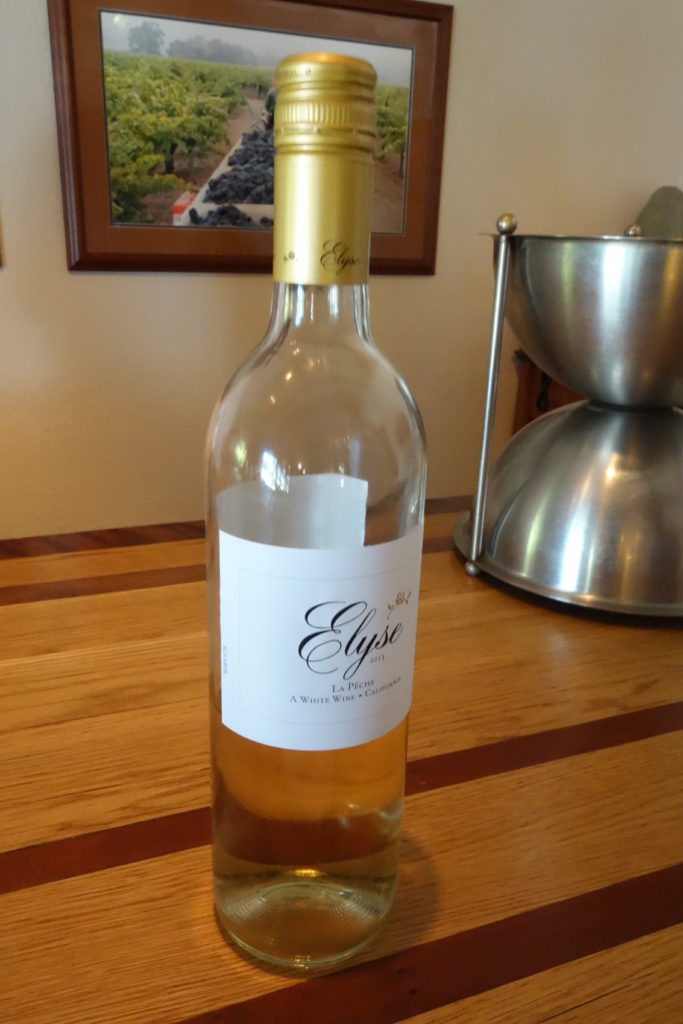 We were offered a chance to taste one of their whites before going onto the full tasting 'menu'.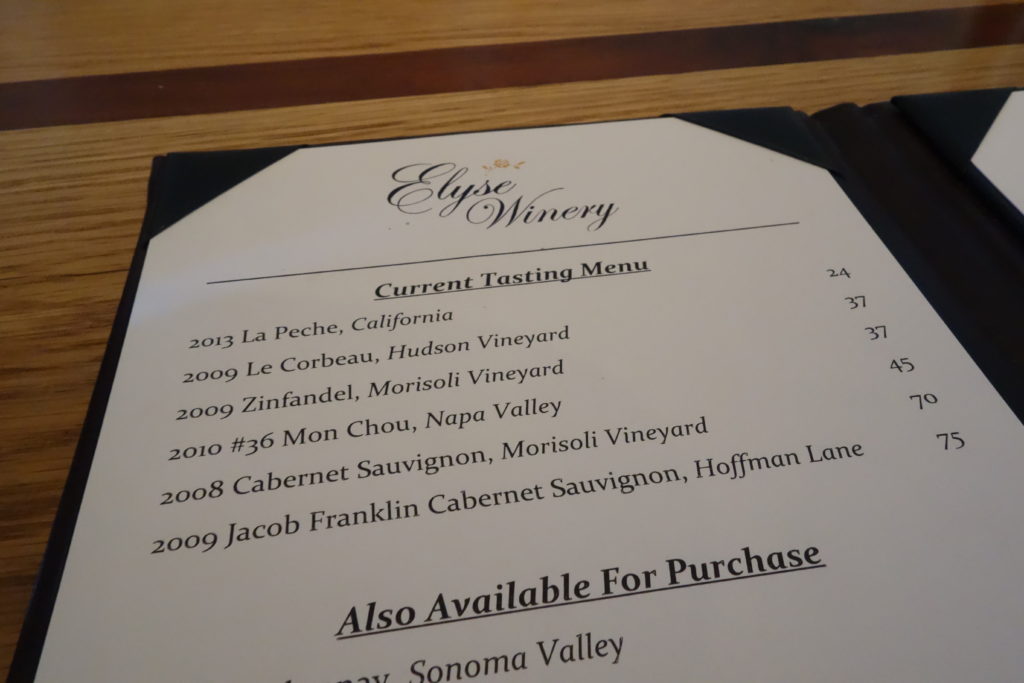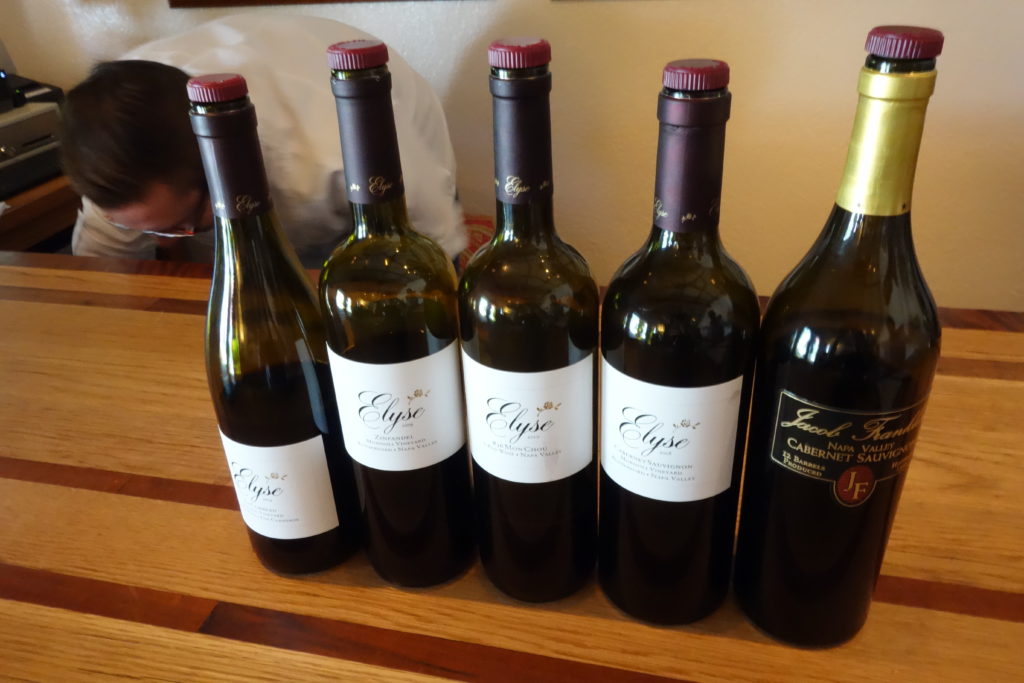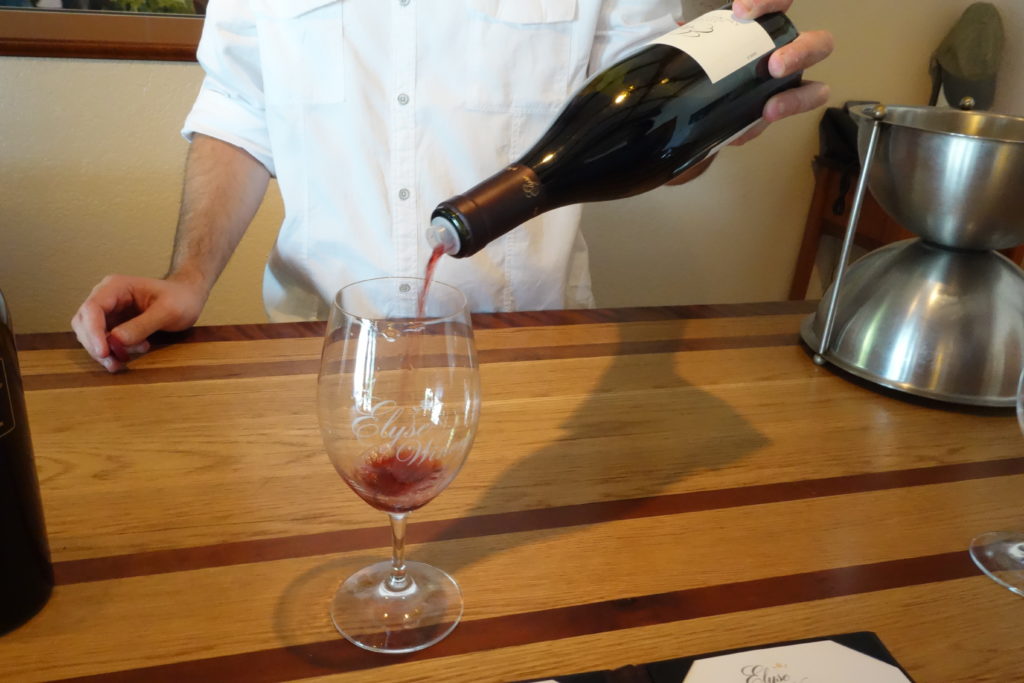 We tasted all five bottles, I recall only finishing one of them, even though the quantity he poured out was only a small tasting portion for each. Any left over was discarded into a bucket on the side, and he'd continue to pour the contents of the next bottle into the same glass.
Side note: bit of trivia for you – apparently it's fine to simply pour the 'new' wine into the same glass, mixing the 'new' wine with a little of the 'old' isn't bad but what you shouldn't do is rinse the glass out with water before each round. Unless you dry the glass thoroughly, it will dilute the wine and ruin the taste.
Anyway, here's where my European snobbery kicked in. You have to remember I'd just come back from a family holiday to the south of France about a week or so before this trip. Yes, I went to Bourdeaux and various other wineries there. Yes, we drank a shedload of delicious wine at dirt-cheap prices. Yes, I could have drowned in those French fermented grape beverages and died a happy bunny. I'd become a spoiled little wine-tasting amateur.
So at Elyse, I sadly wasn't impressed. The wines, even the one boasting the boldest, richest flavour, tasted like it needed at least another 50 years in a cellar somewhere. The worst tasted something like acidic water with alcoholic grape flavouring. Hence only finishing one of the glasses that we tasted.
Okay perhaps I'm being a bit mean here, but you get the drift. And they were expensive too!
I don't remember which was which but I do know that next time I go to the States I will need to pack my own supply of however many bottles of wine I can get away with shoving in my suitcase.
Having finished our wine tasting at Elyse, we ventured onwards (and upwards!) on the gondolas of Sterling Vineyards. If anything, we had some stunning views.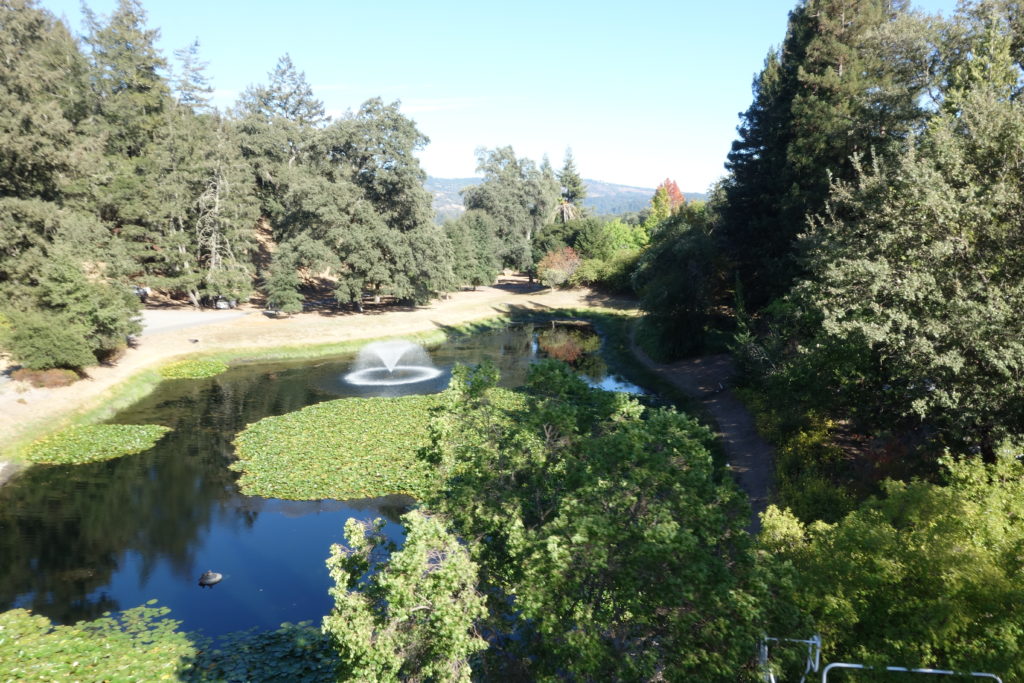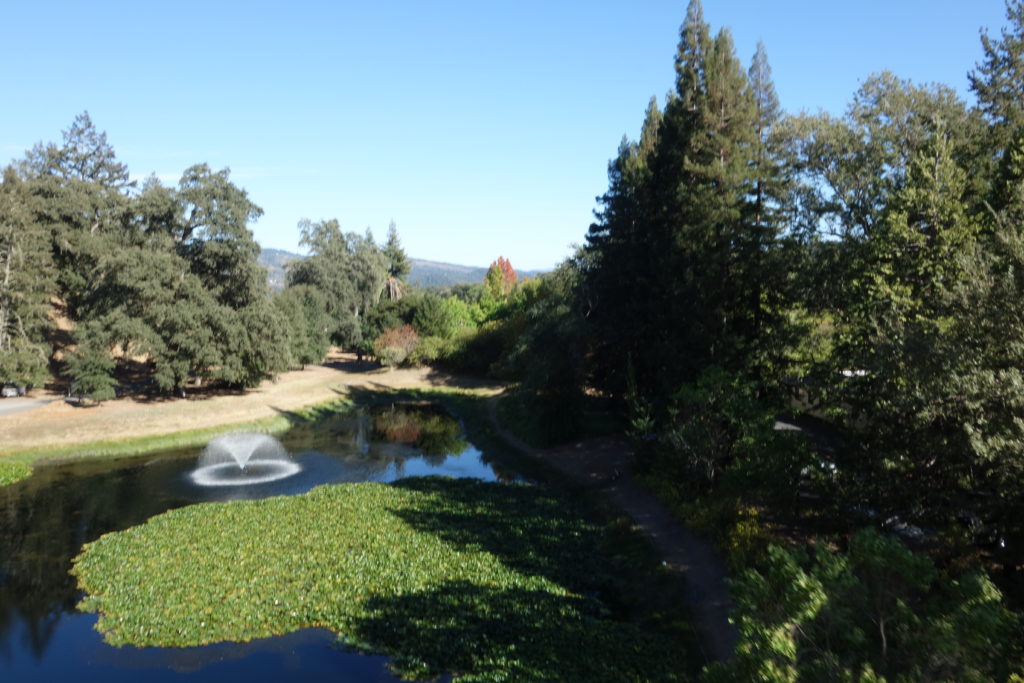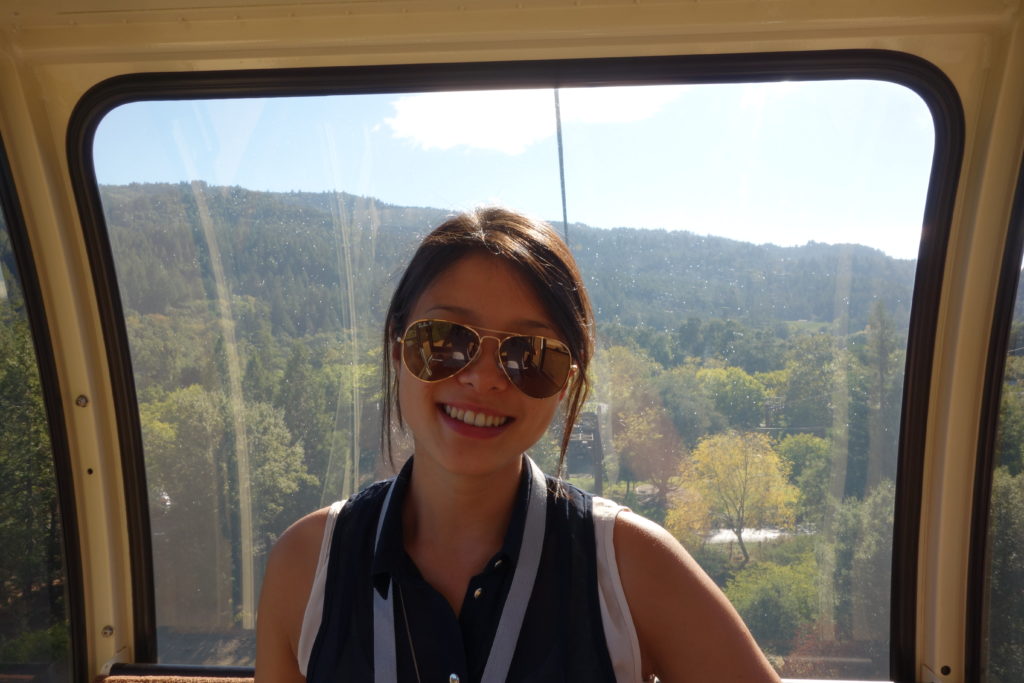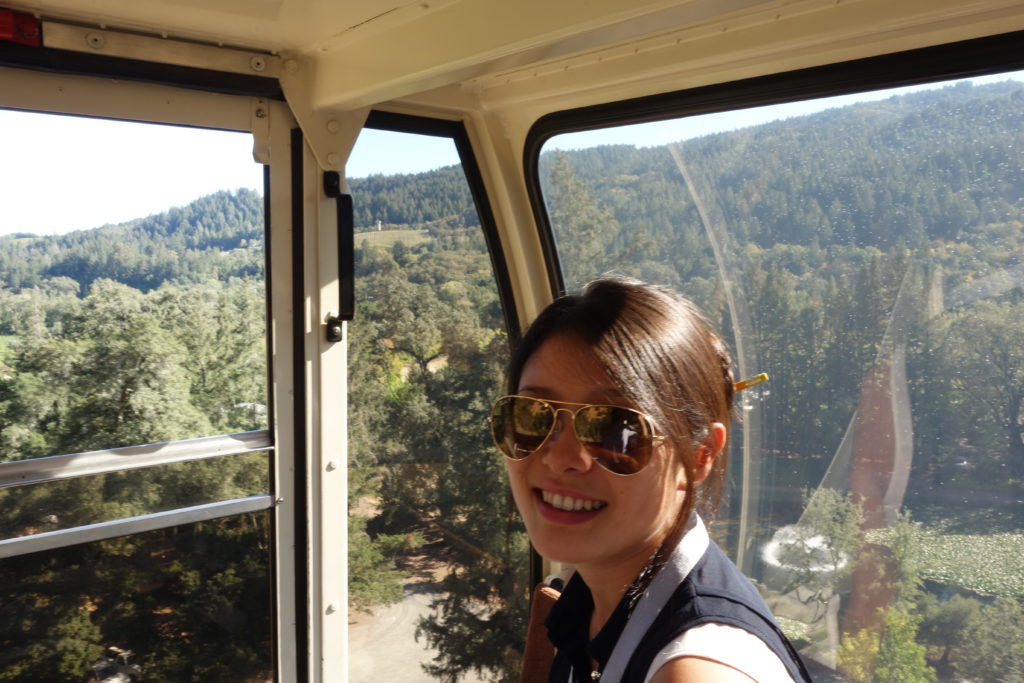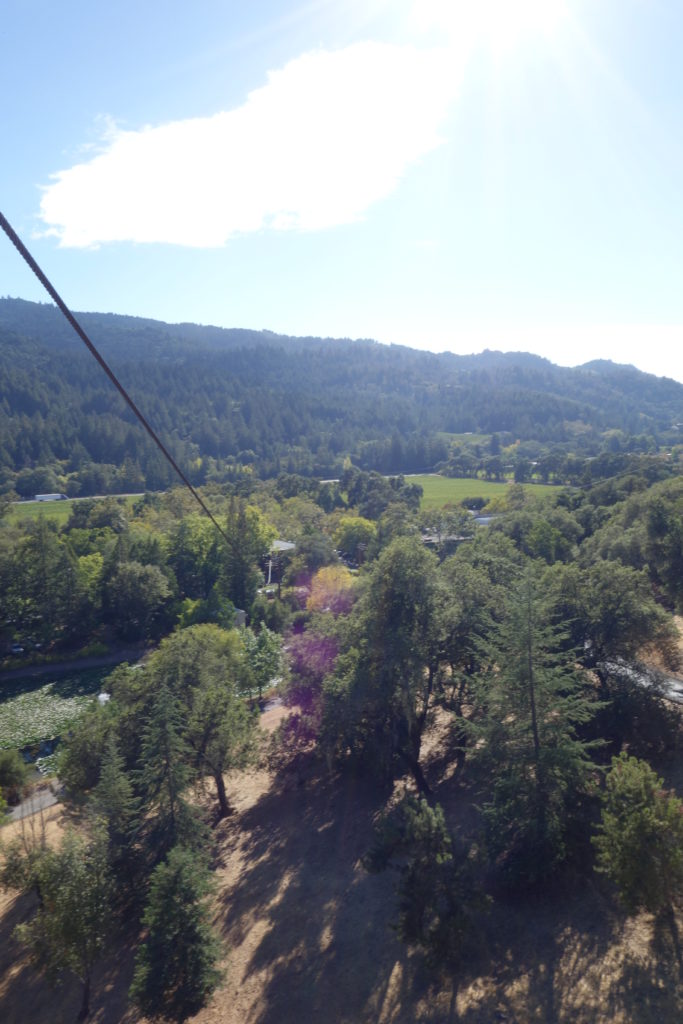 A lady explained how the tour would work: we would taste 3 different wines along the different locations of the self-guided tour, and eventually make our way up to the restaurant at the mountain peak to taste 3 final wines. And we get to keep the glasses as a souvenir!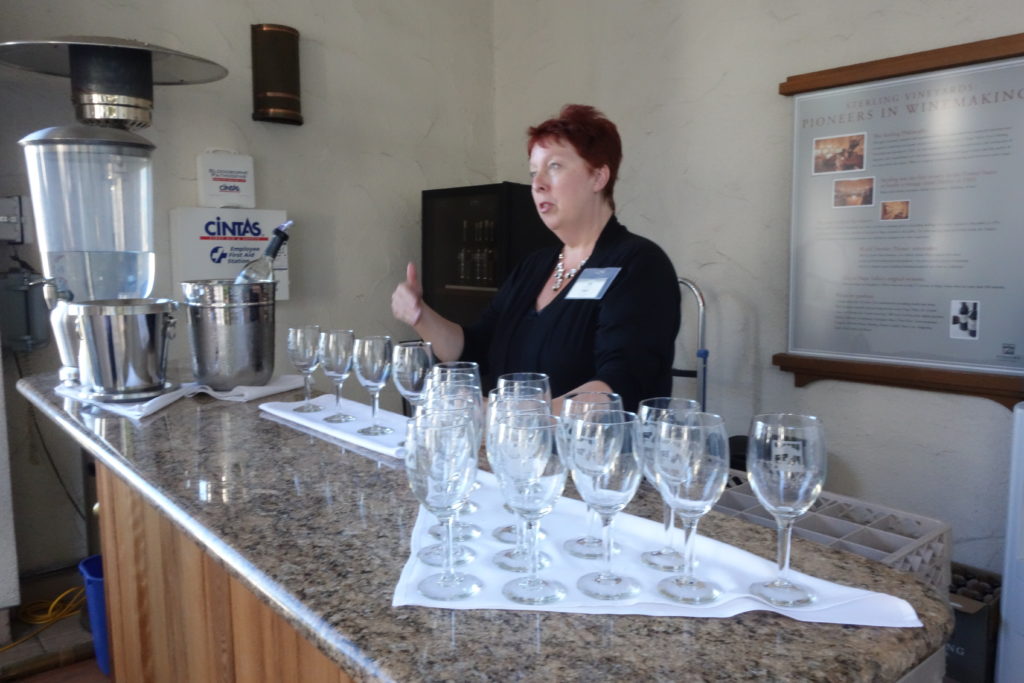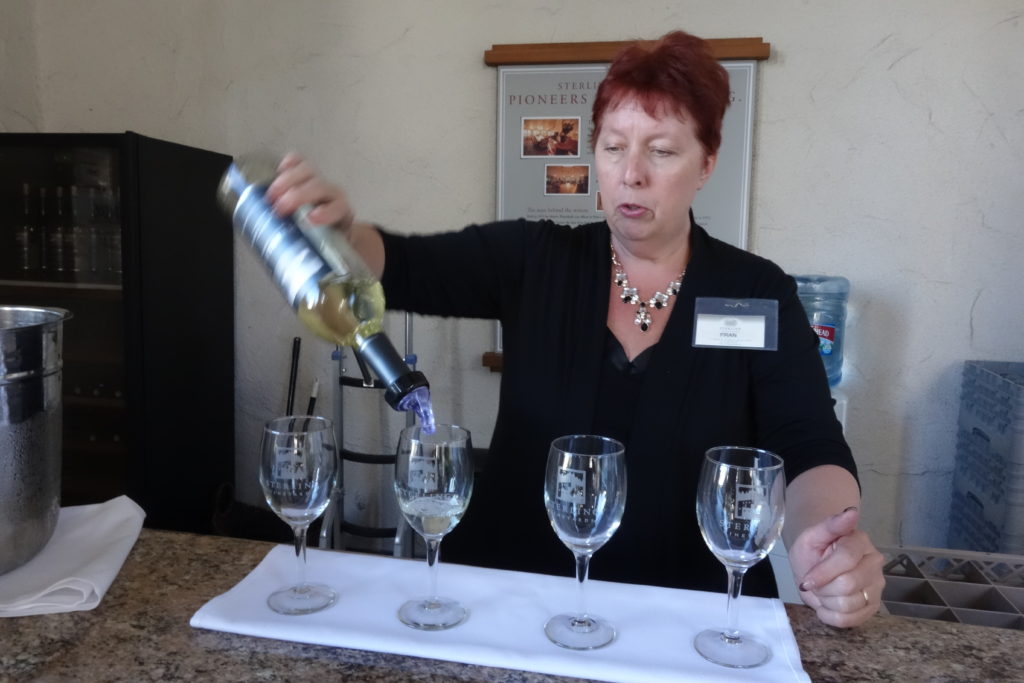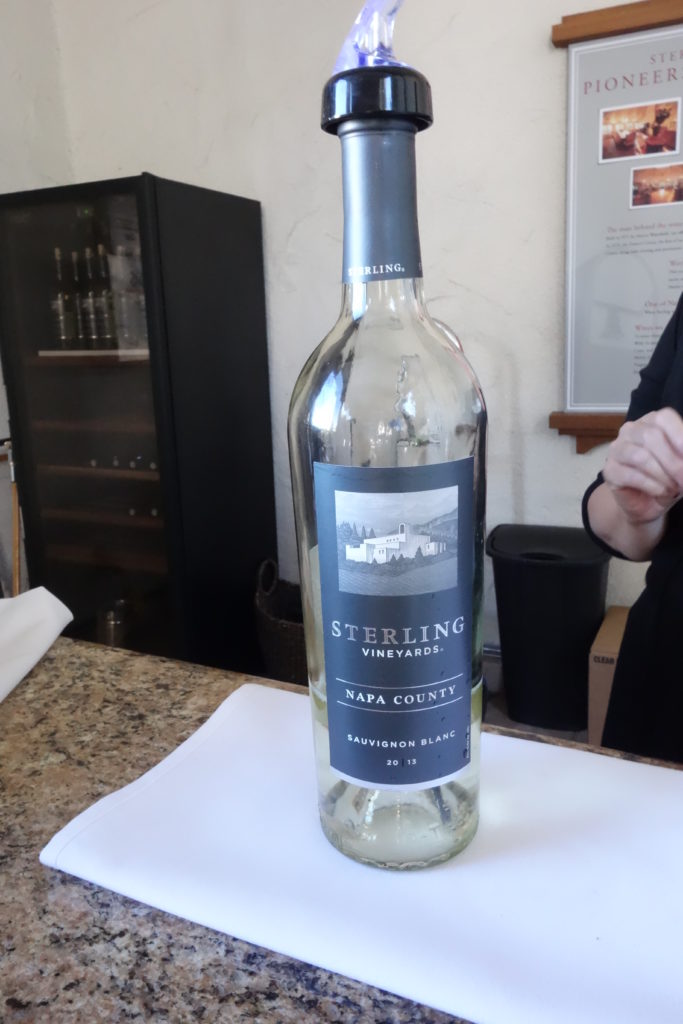 Fine by us.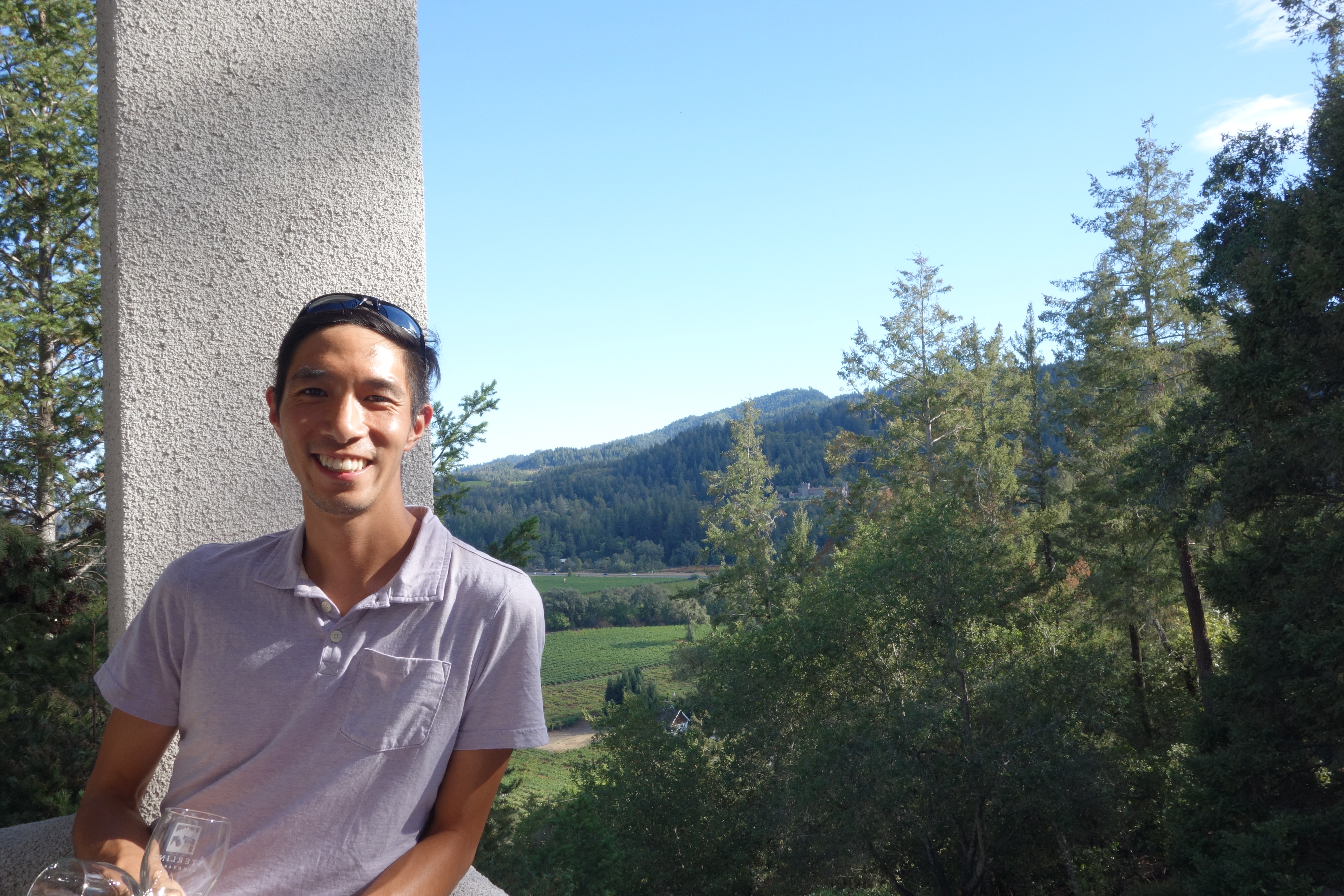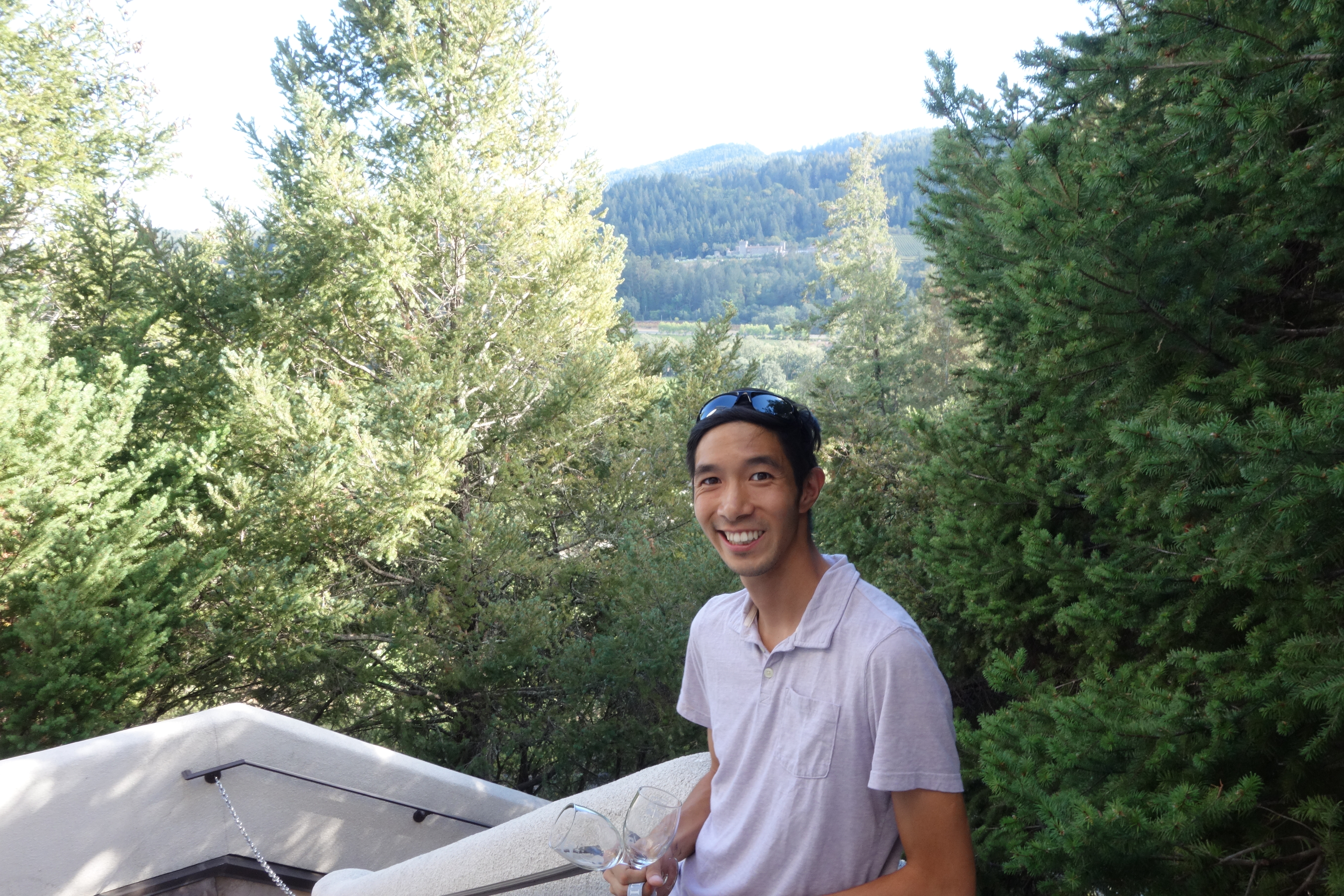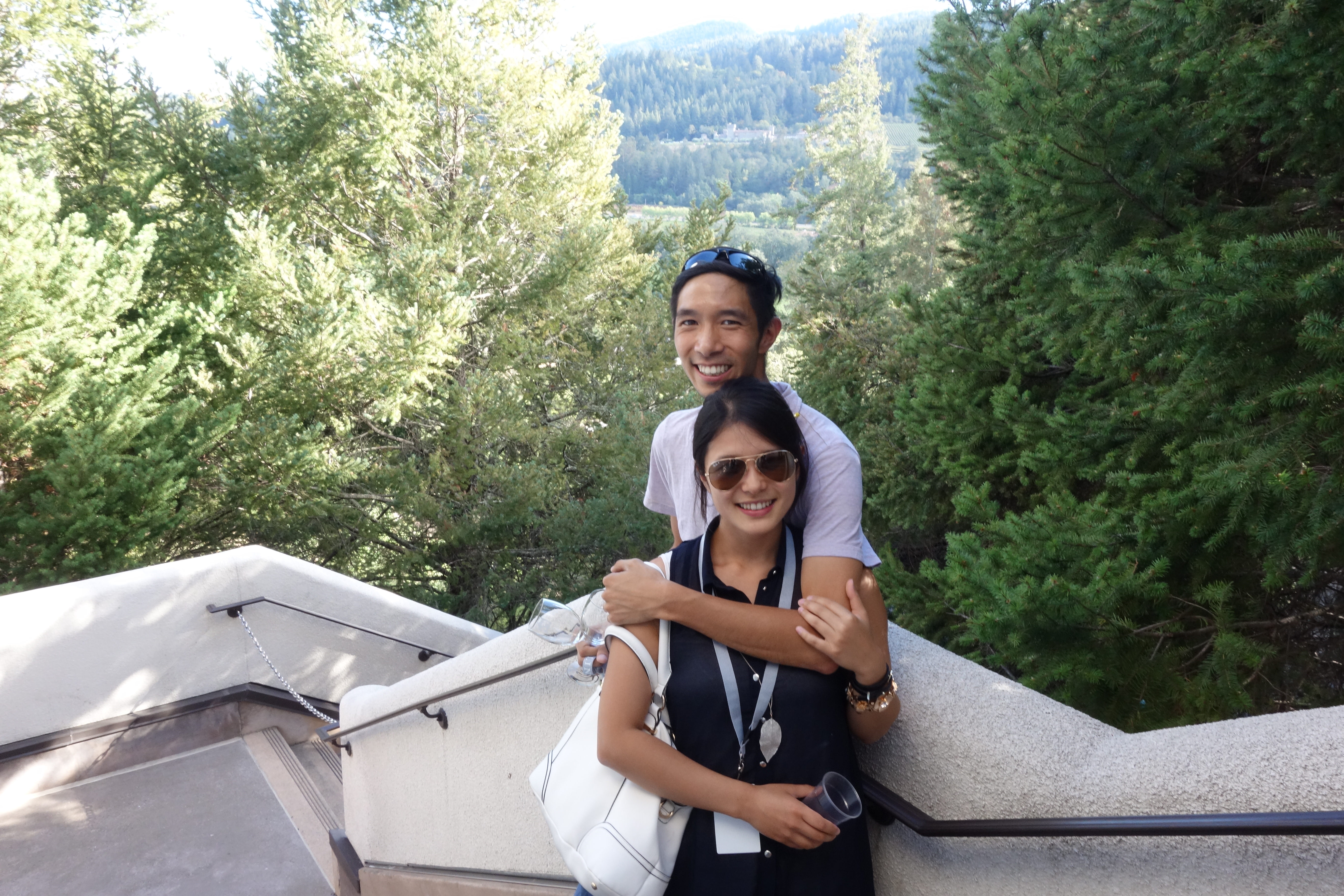 A lovely gentleman poured our next wine for us – a crisp, dry and subtly sweet Rosé, from what I can remember.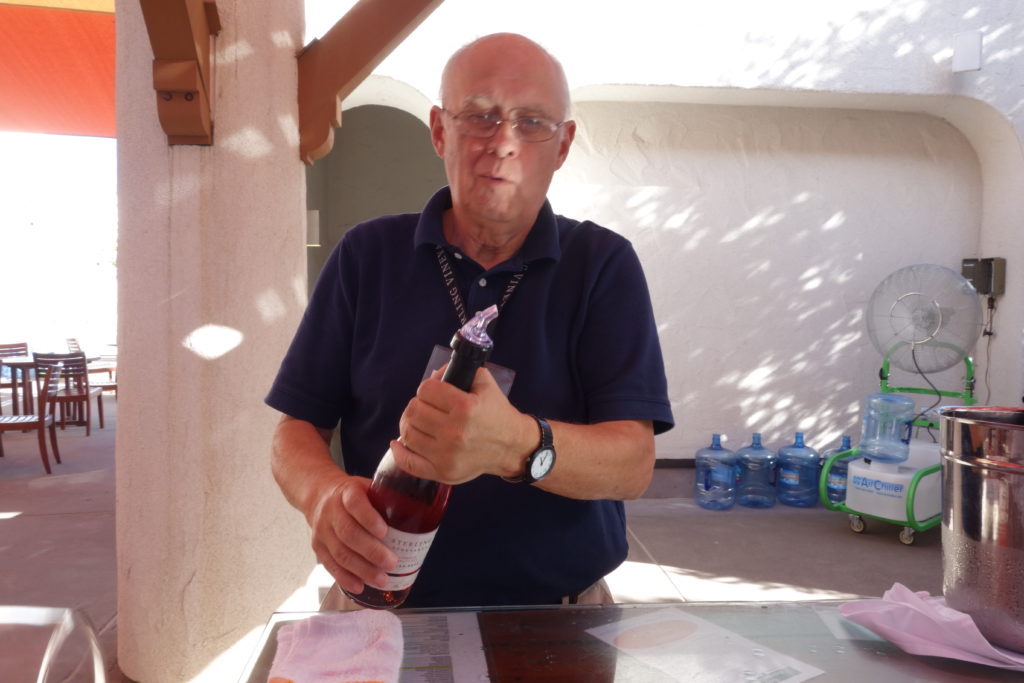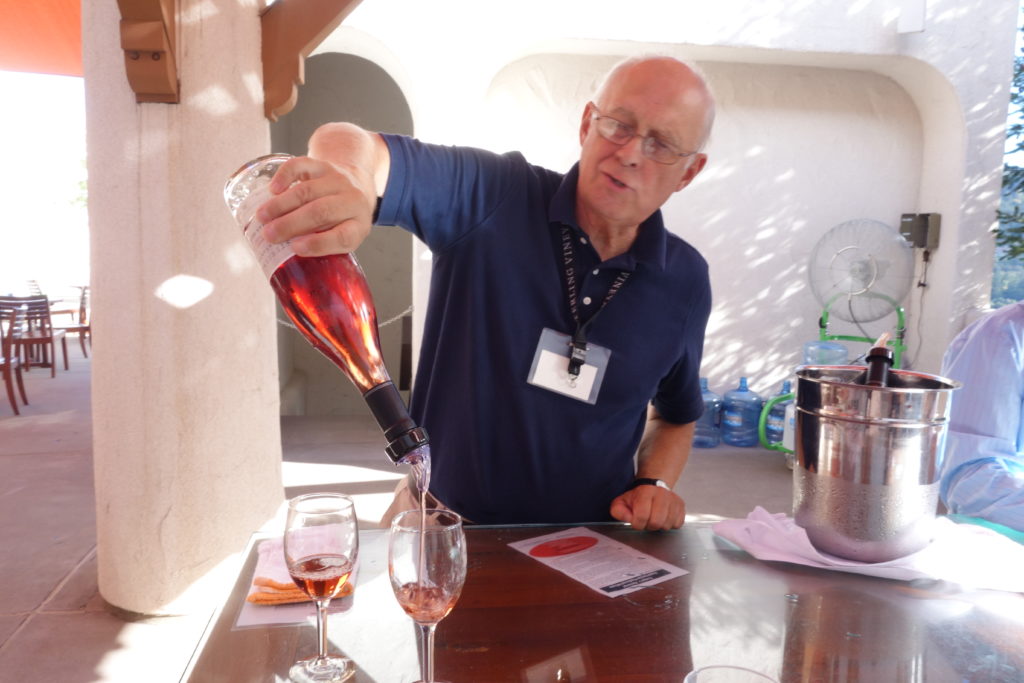 From there, a light, art-lined hallway allowed us to emerge at the rooftop terrace where we were served the final glass of wine in our self-service tour.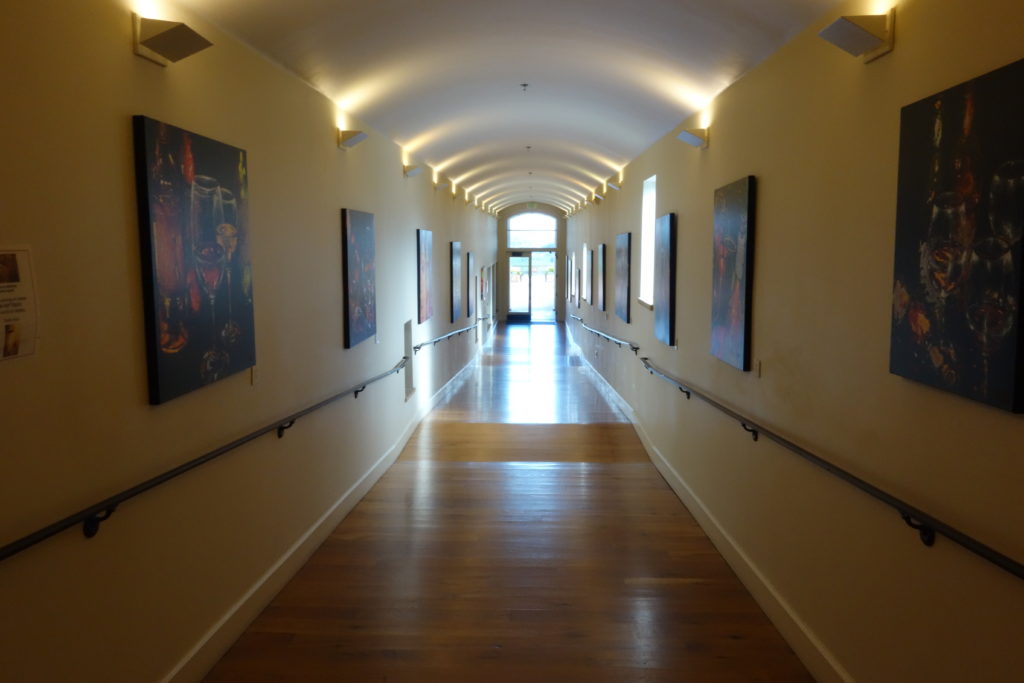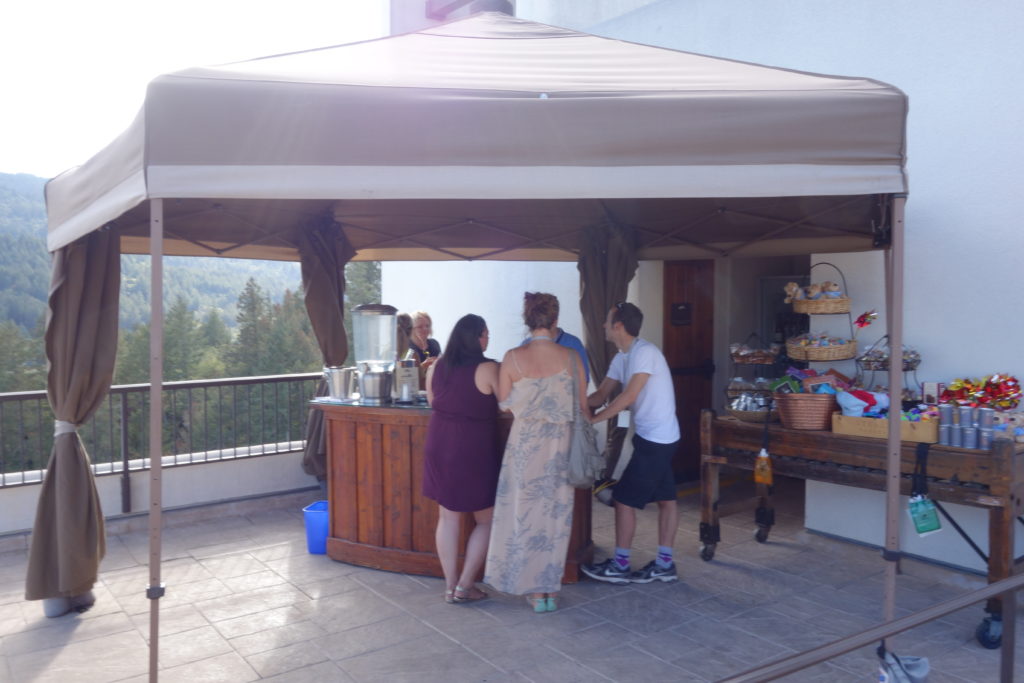 I spent more time drinking in the views.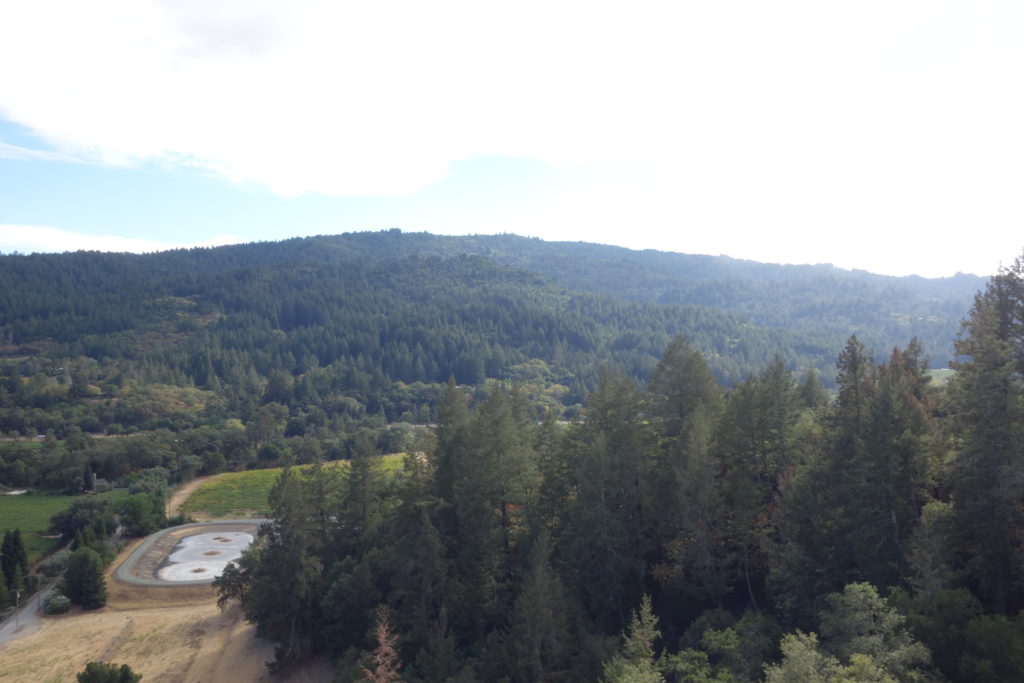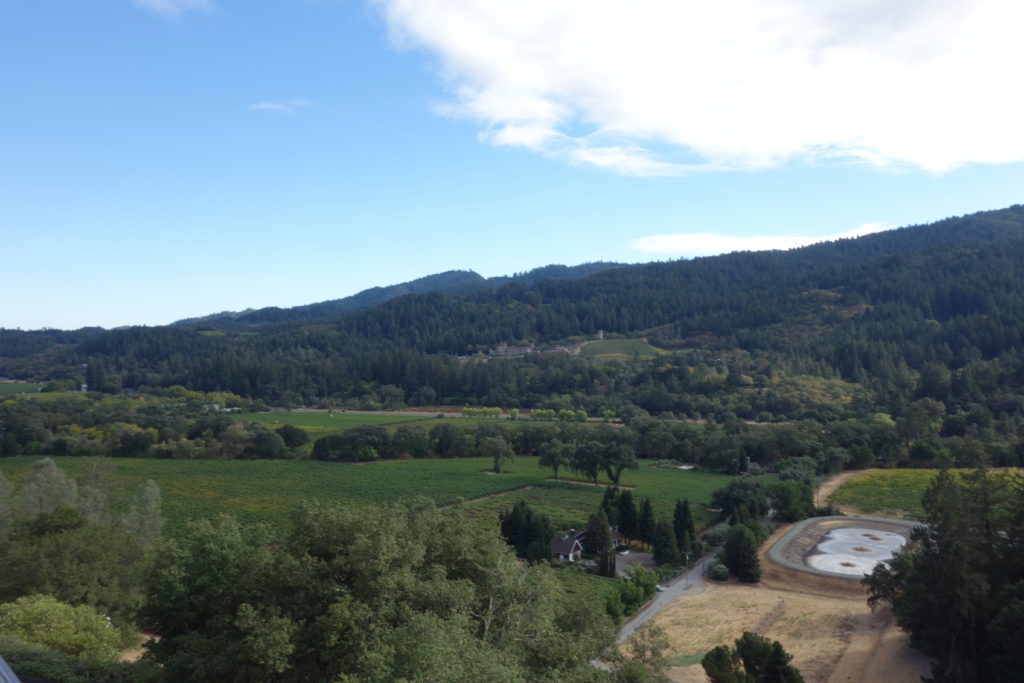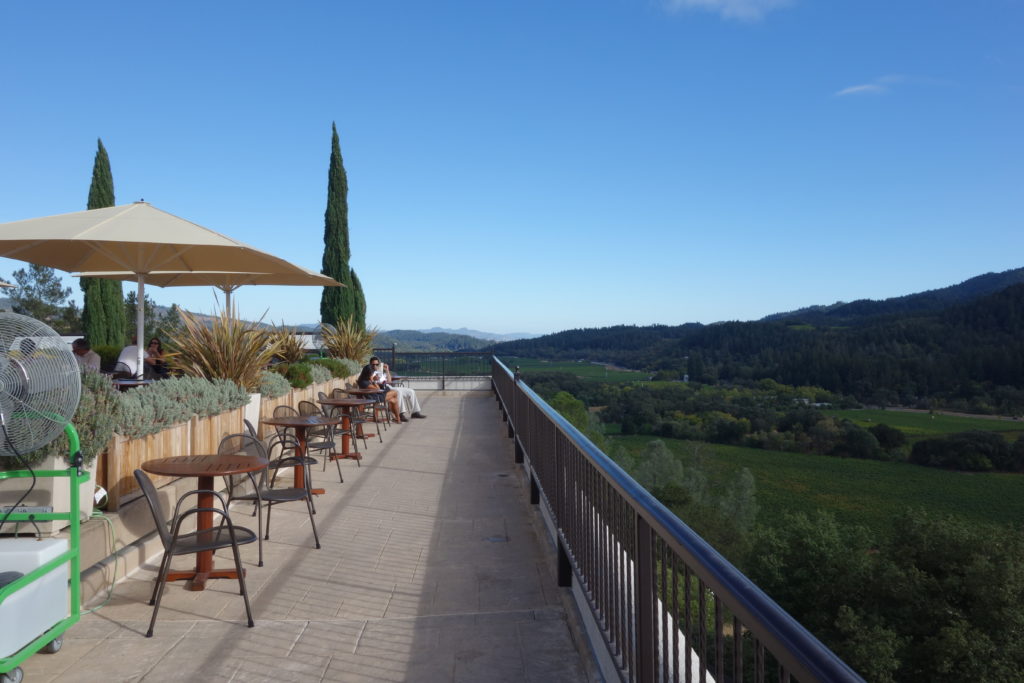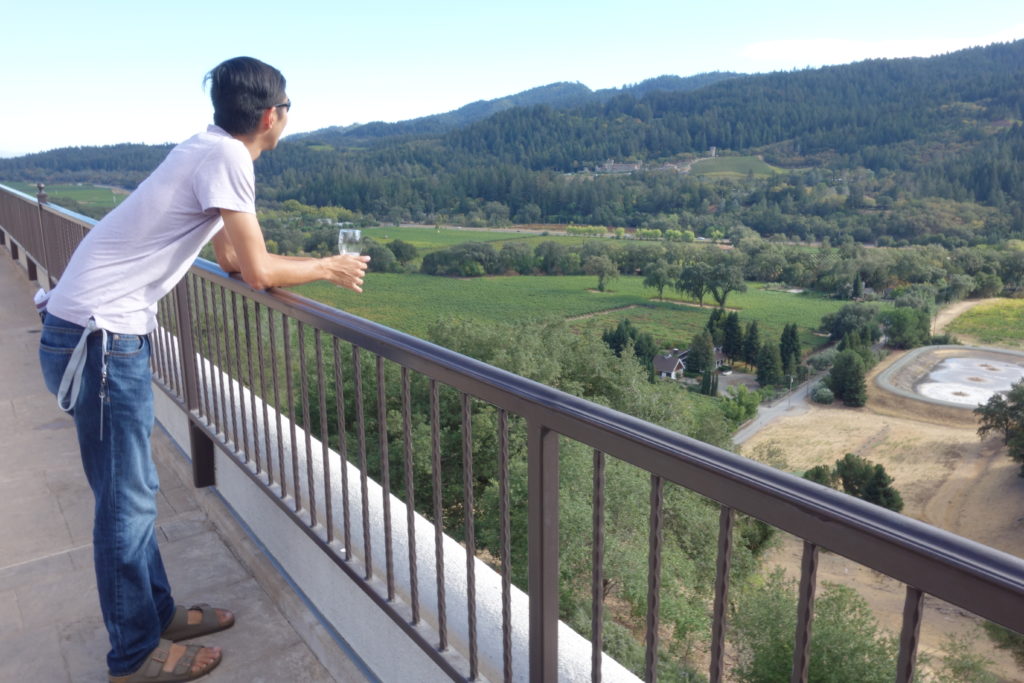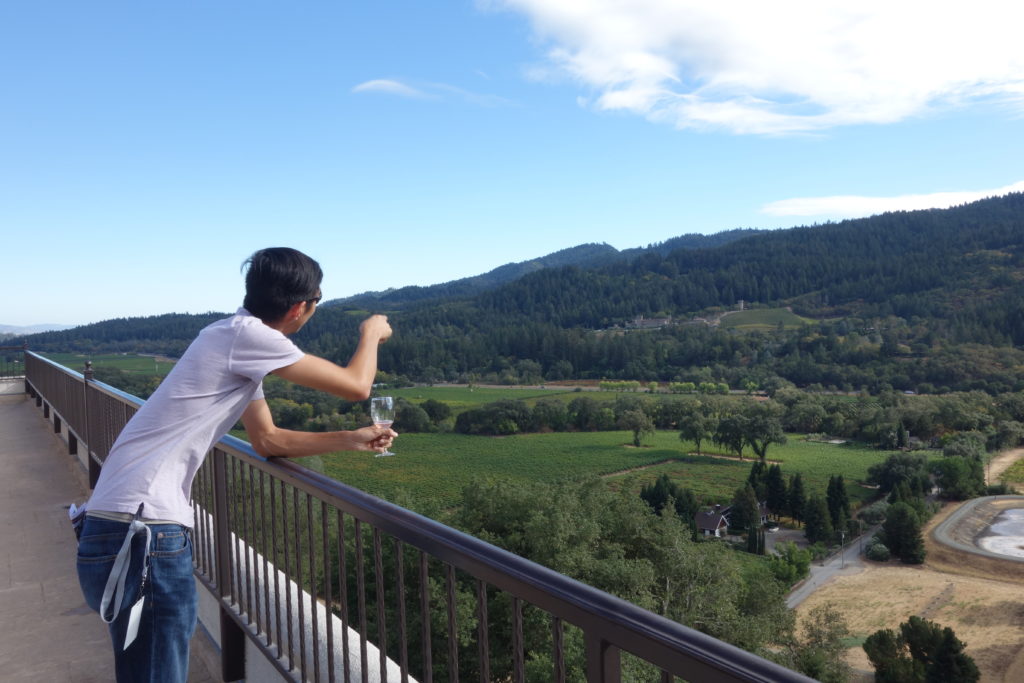 "Can you imagine living there?"
I definitely wouldn't mind waking up to that view every morning. But to even be able to afford such a place… It would be a tree-mendous sccess. I would feel so tree-umphant. Ok. I promise no more poor puns for(the)rest of the post.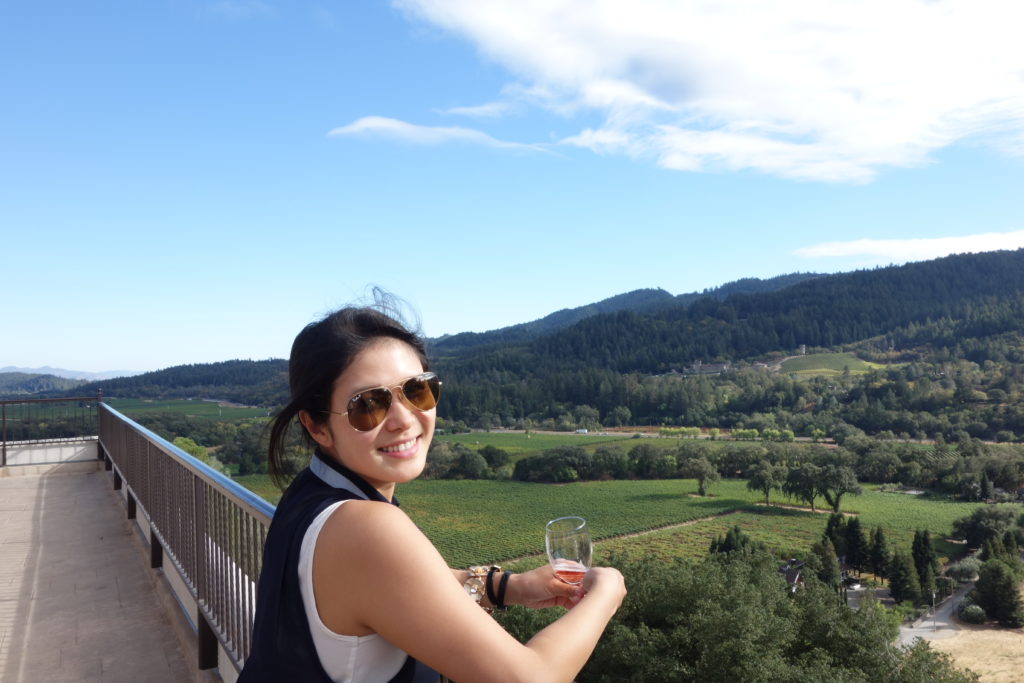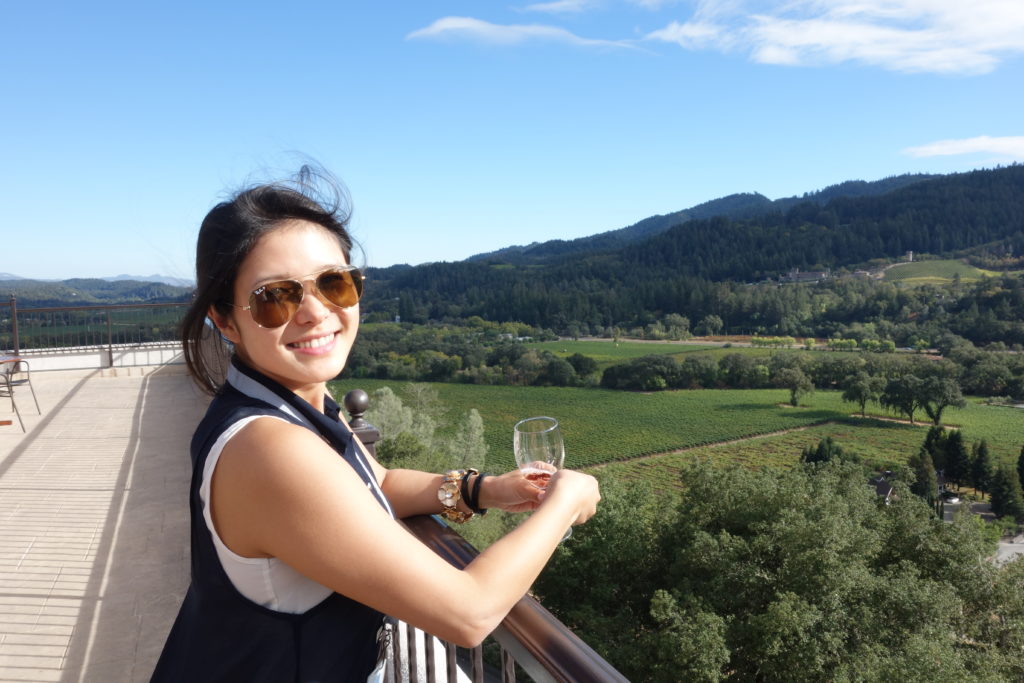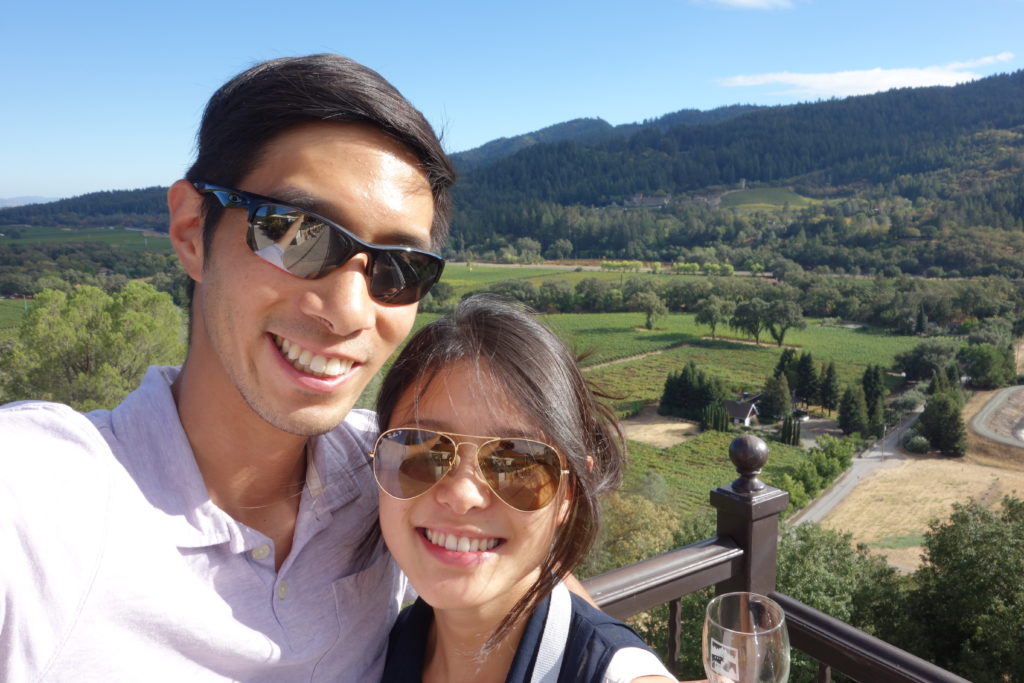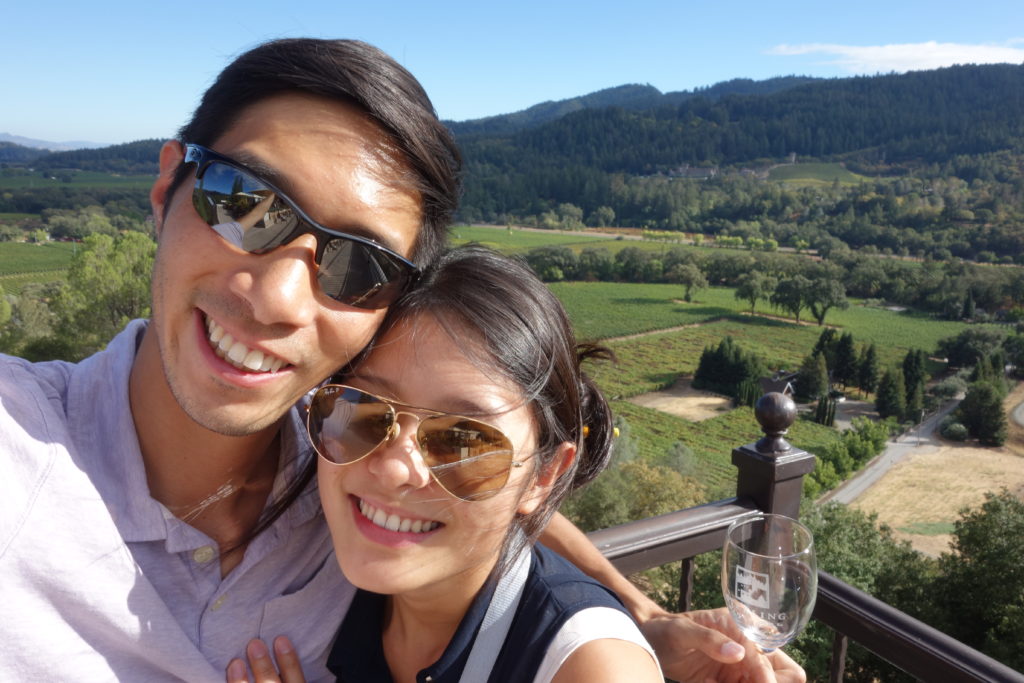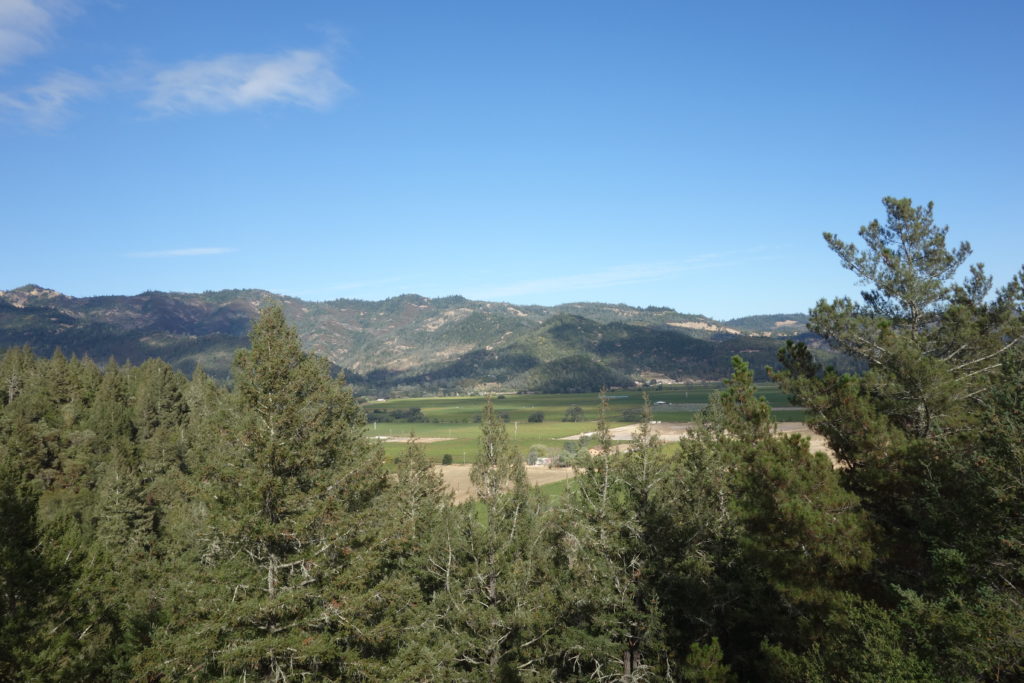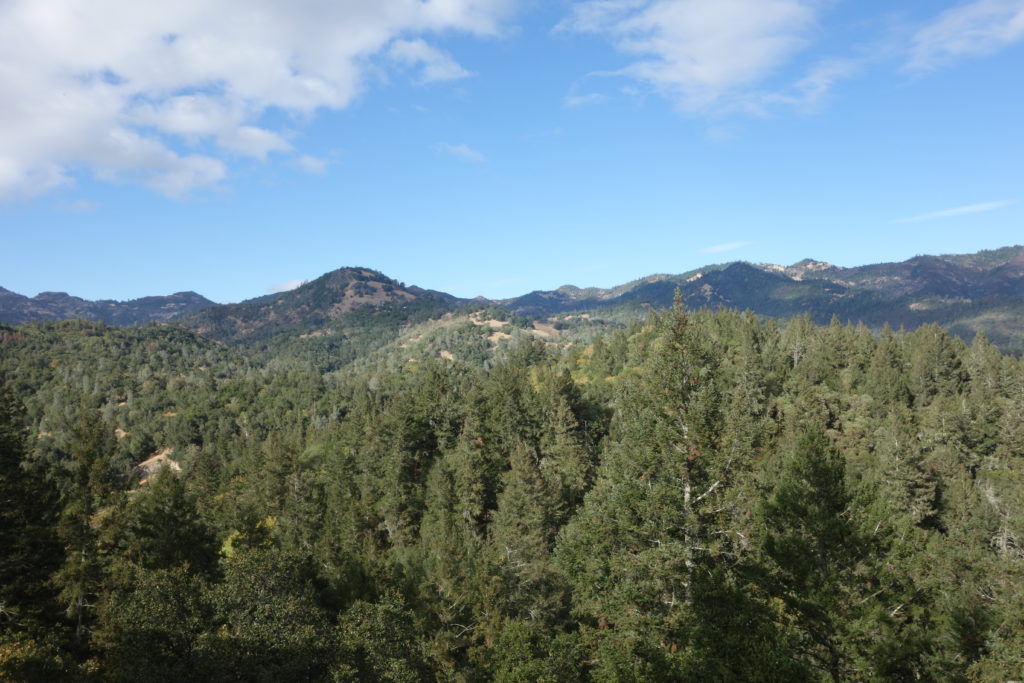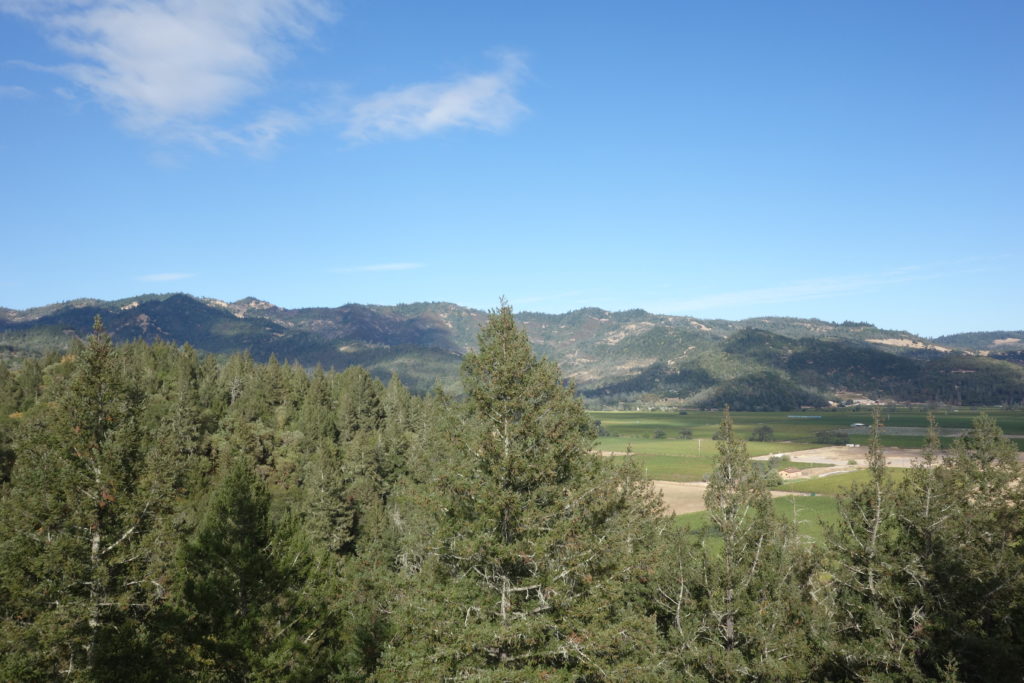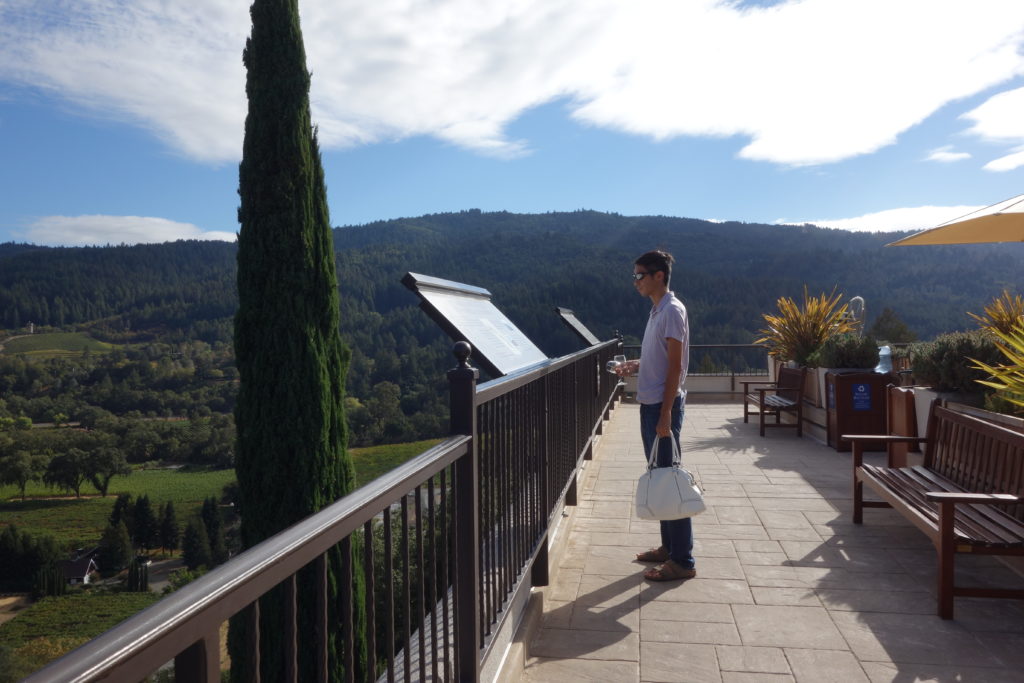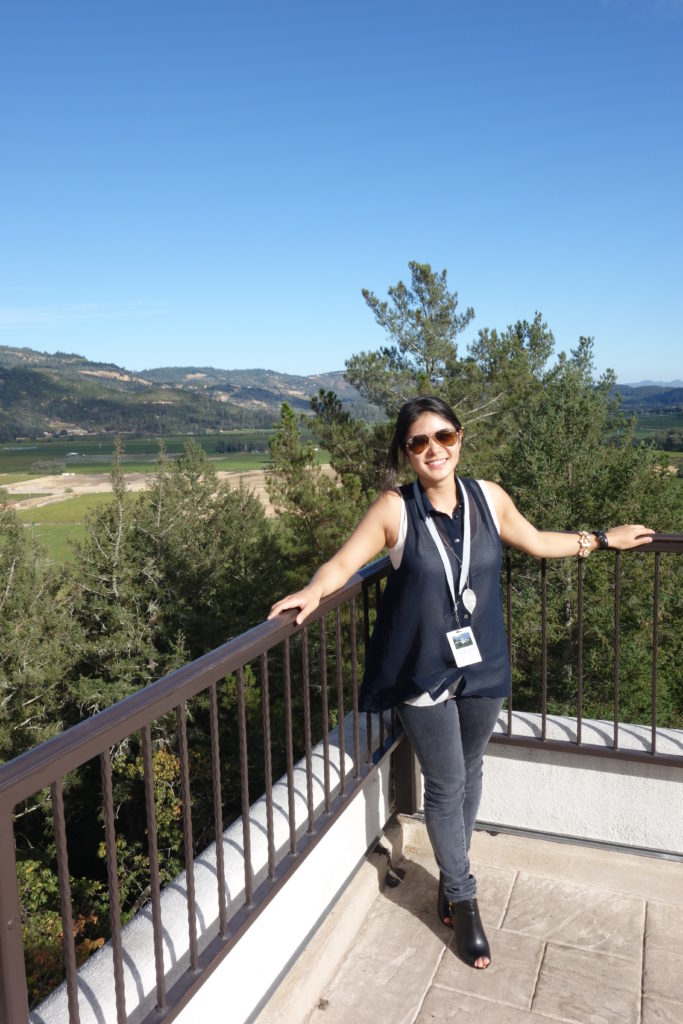 Looking back at these photos I also just realised I walked the entire way in 5-inch heels. See those shoes? Killer footwear right there. They are the most comfortable pair of heels ever though. To be fair, they are Stuart Weitzman (they were on sale so I splashed out…), although I can't find them online any more (sorry).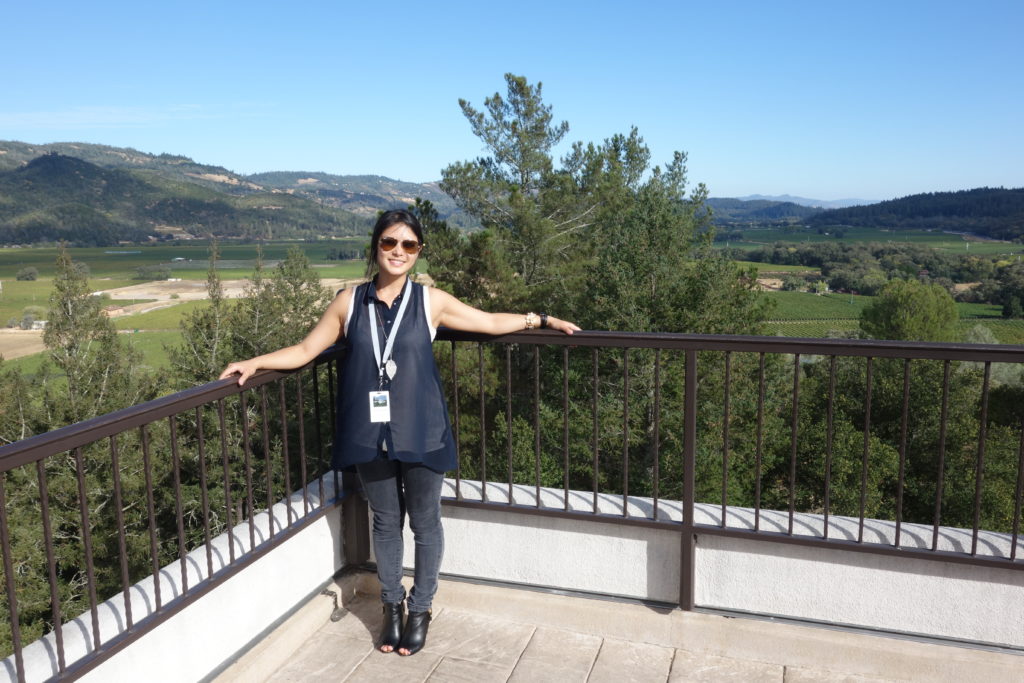 This is where the battery on my camera gave up. Photos from here on are taken on J's iPhone 5S. You can of course immediately see a noticeable depreciation in image quality. What? Just because I own one doesn't mean I'll stop #crapplebashing. Trust me, it's a thing.
Onwards and upwards… again! Even higher, to the mountain peak restaurant. Yay.
Possibly the highlight of this was when they bought out this whack-o massive empty wine bottle and plonked it on our table for entertainment purposes. See that green thing? You can't possibly miss it. Here it is up close: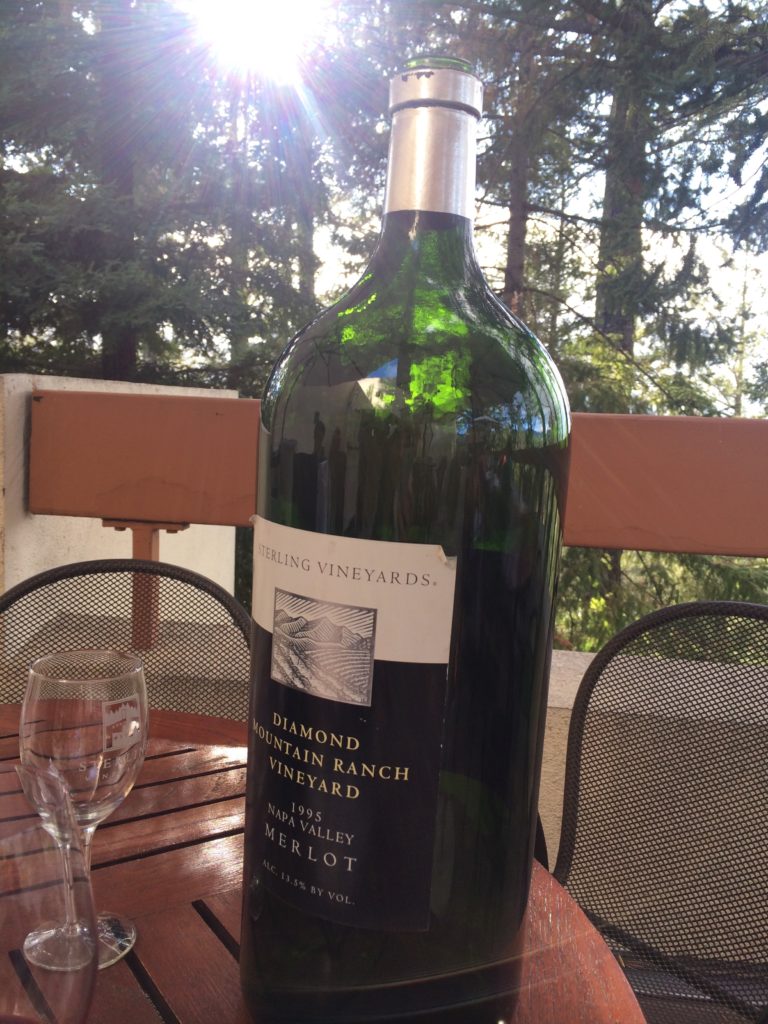 And entertain, it did!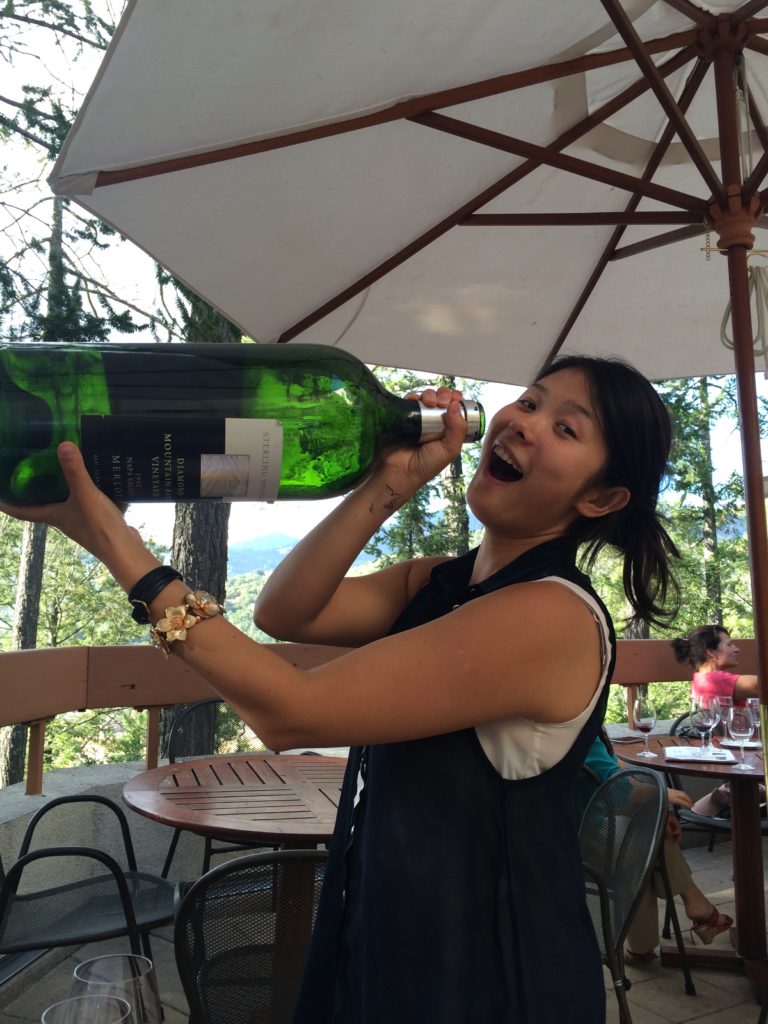 People were staring so I proceeded with the only fitting response to this: offer my best don't-give-a-rats-bum face and take more photos!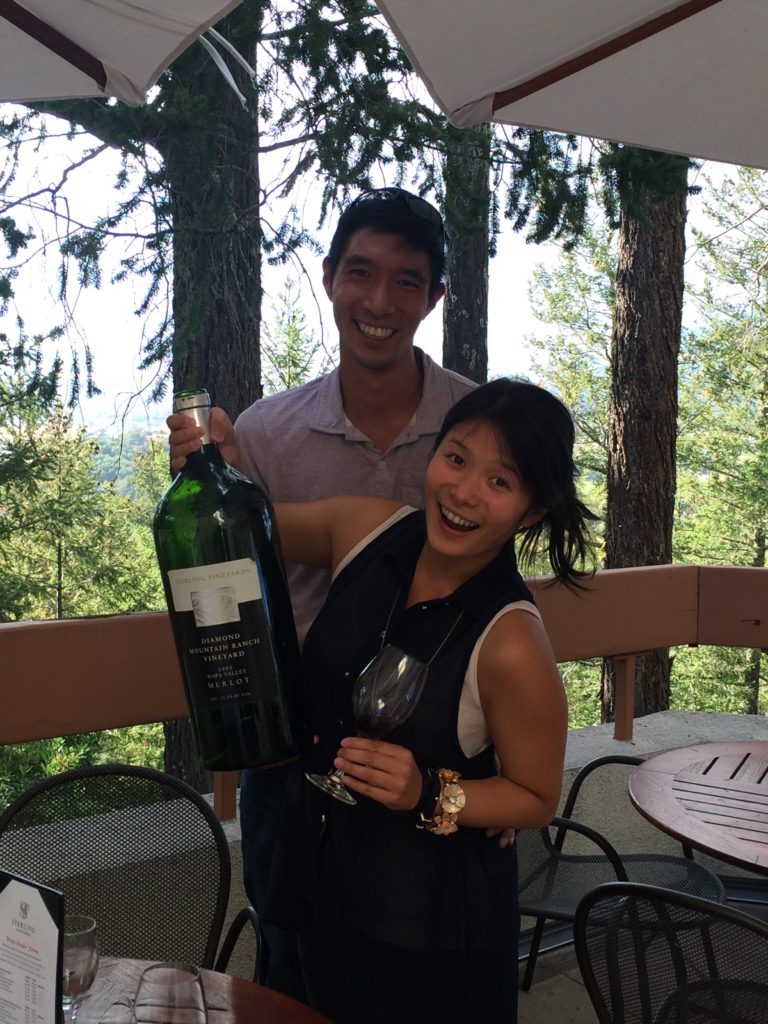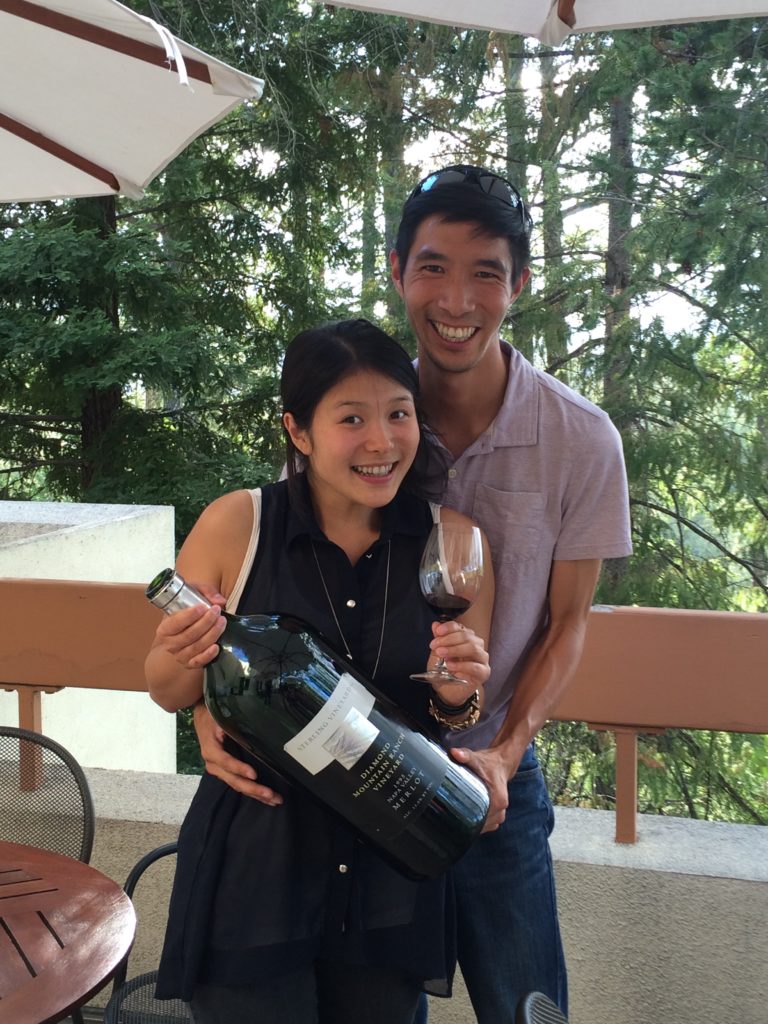 A woodpecker even joined us.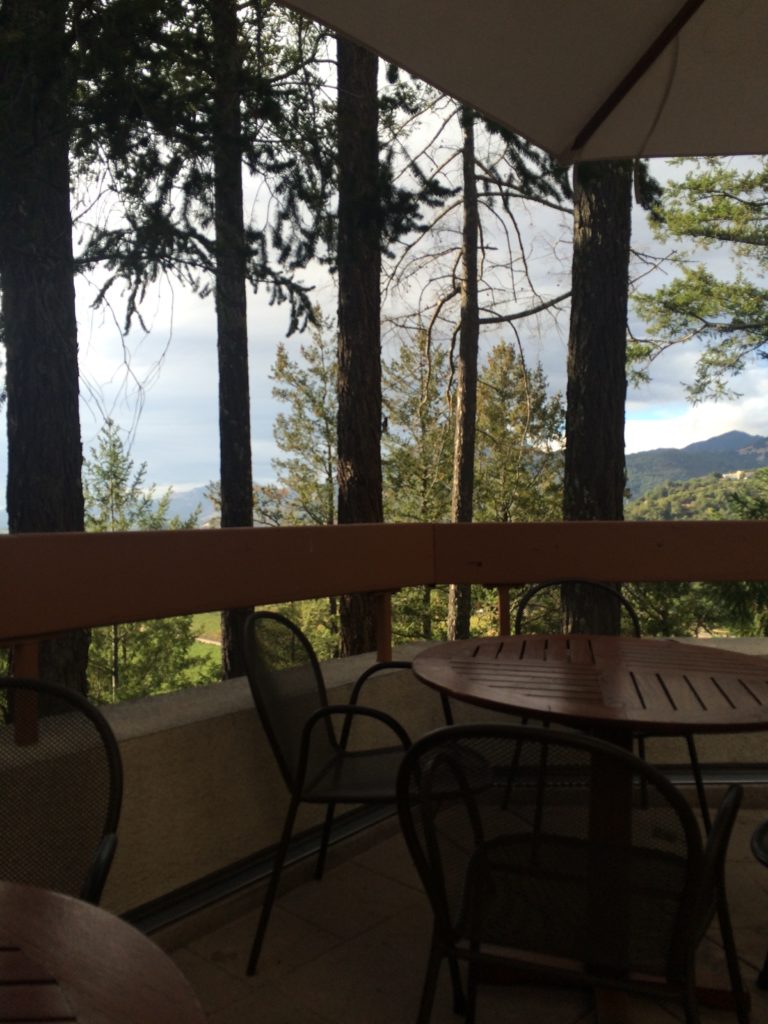 Can you see him?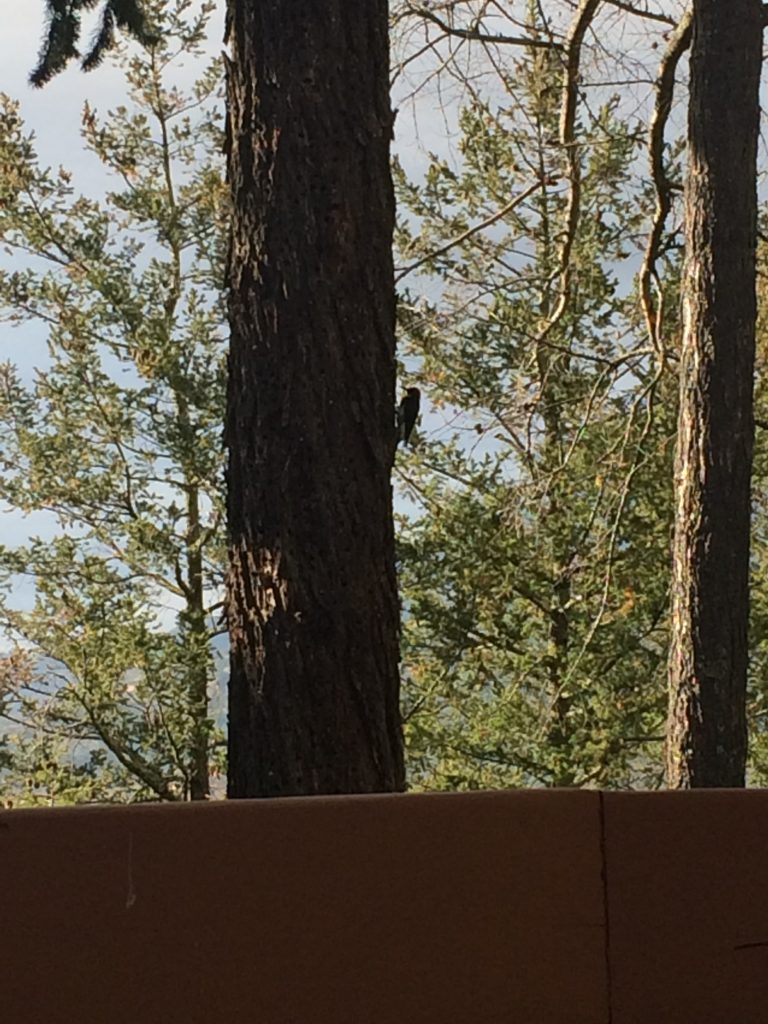 We sat, chatted and laughed for what didn't seem very long but by then the terrace had emptied and it was closing time. We made our way back down begrudgingly, but grateful to have had such a lovely time.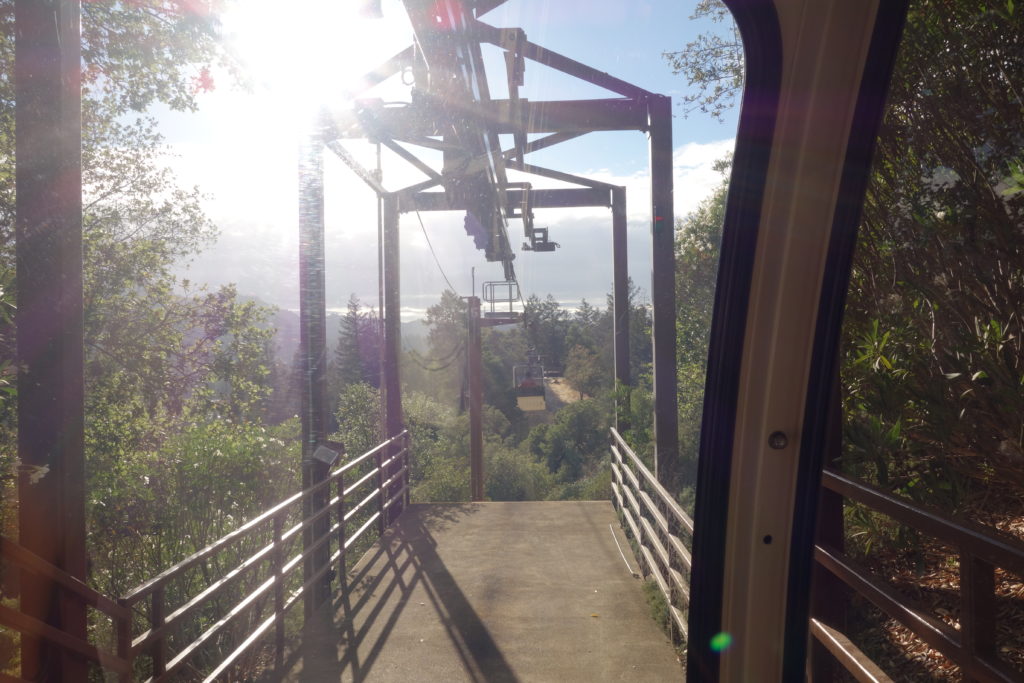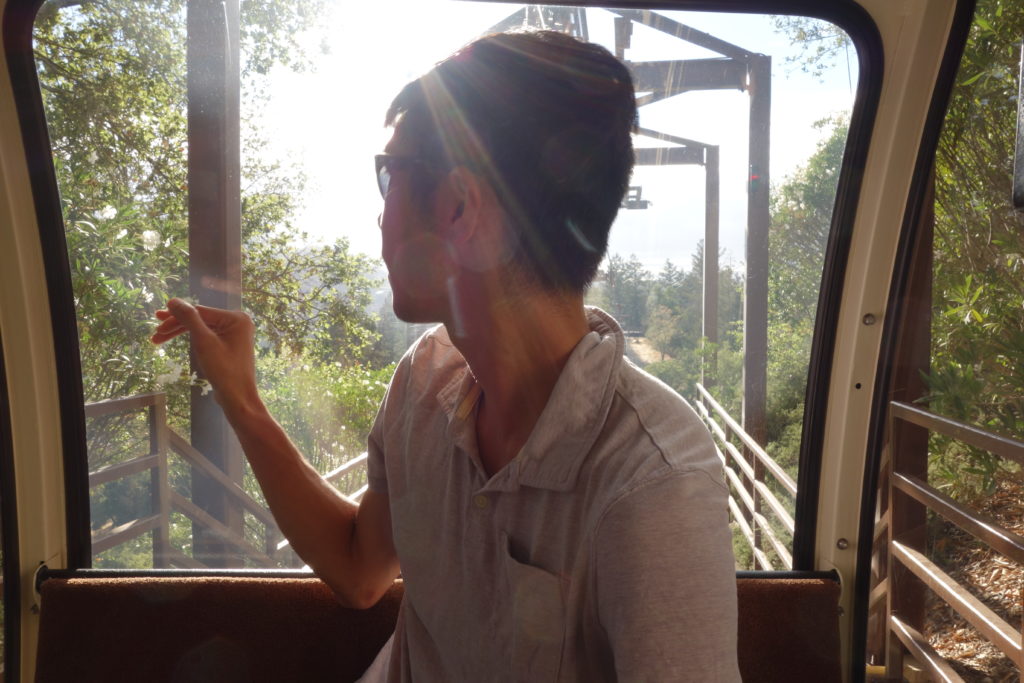 We made a final stop at Girard.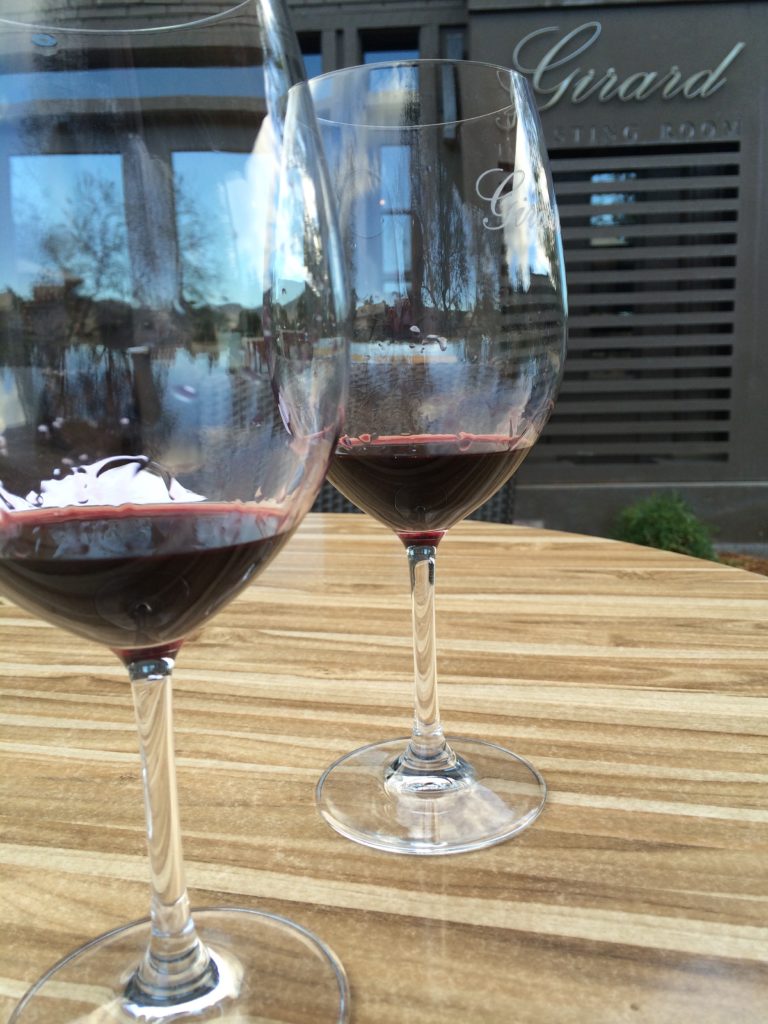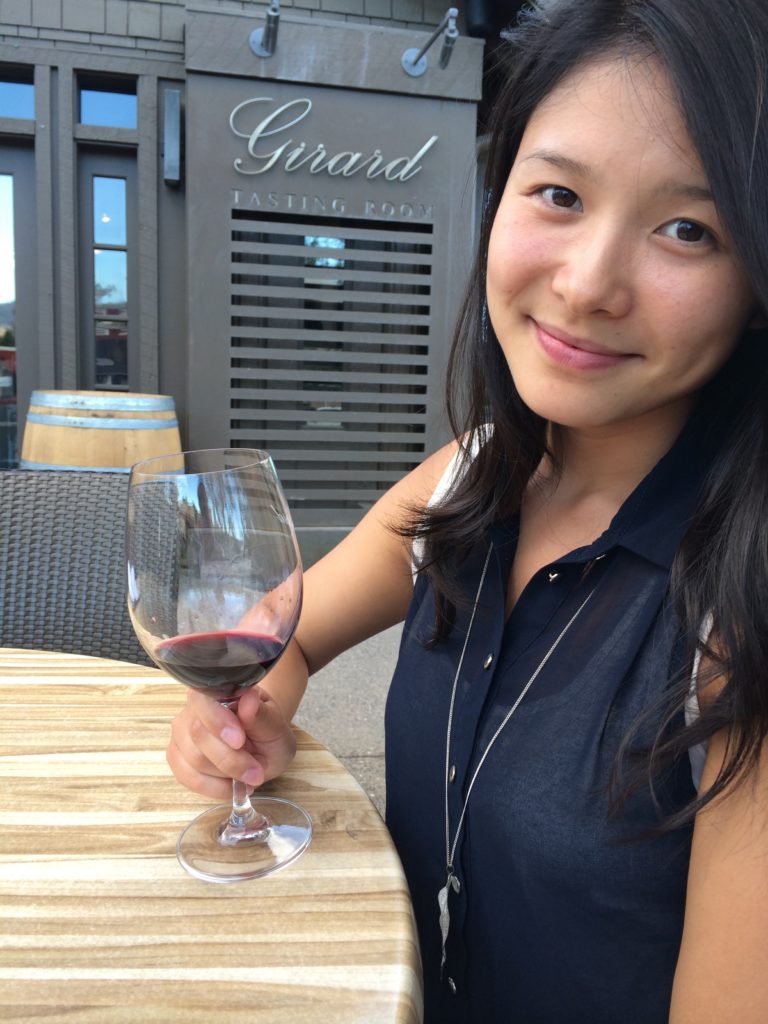 Before heading out to dinner. I do have a few dark photos taken on J's phone where he looks more like his dad than he does himself (sorry J) but will refrain from posting. The restaurant itself was such a wonderful experience I pretty much forgot to document it.
All I can say is, it was the most outstanding service I'd ever received, and we tipped generously for it. If I ever get the opportunity to return (provided I can remember the name of the place) I definitely would like to. We had steak. And perfectly seasoned, roasted artichoke hearts. Yummmm!
Here's a photo of me with pudding.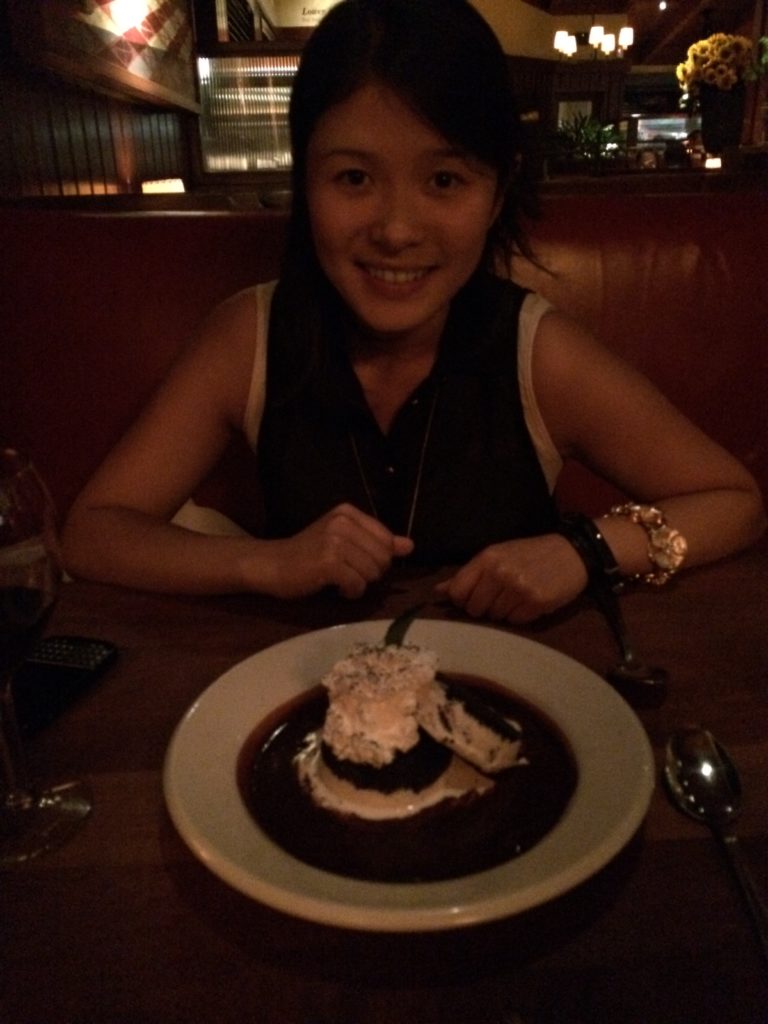 Muchos love,
Bobbie