Click here for my overall setup & June half-month spread.
It's getting to the end of the month (what!) and I figured I'd set up my July spread in my bullet journal. I am only planning to use it for monthly trackers because I have other notebooks for other things, so figure this one journal can last me a long time.
There's a bit of a story behind the setup of this one, but I feel that as I'm getting more accustomed to my journal, I'm also learning and better understanding how I want to use it. If you just want to see the spread, here it is! My original draft and the final spread: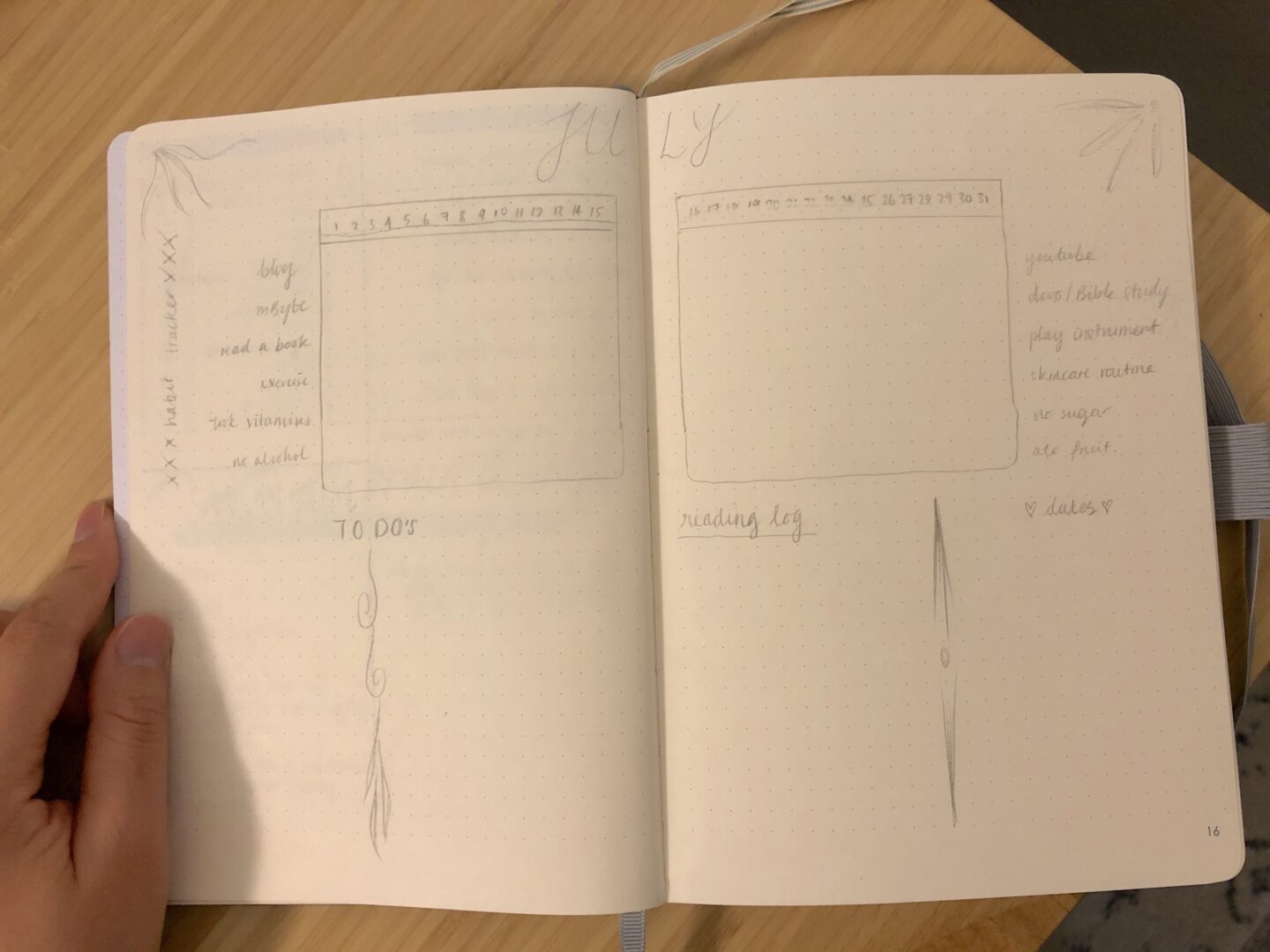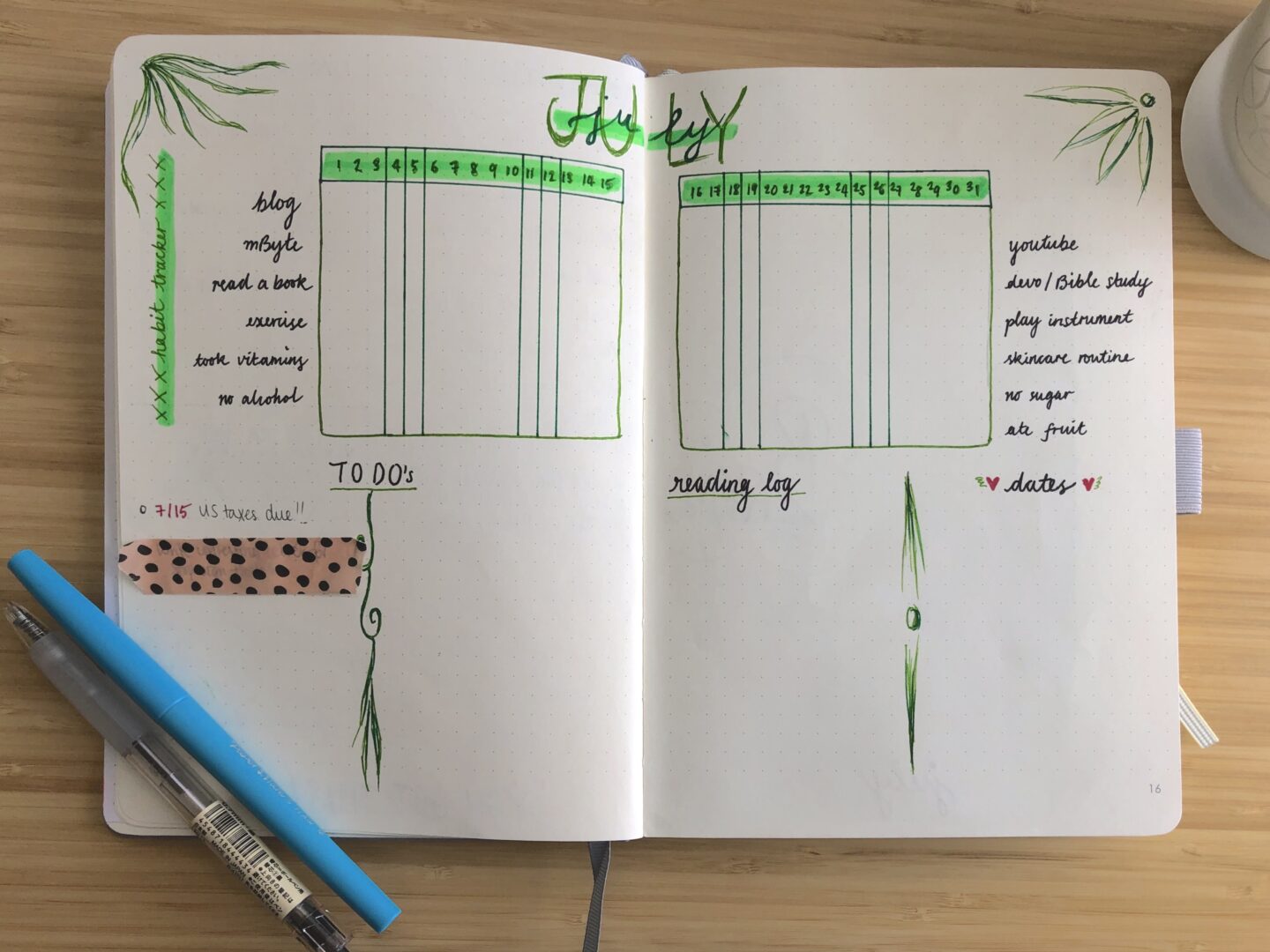 July's colours were green, so I just did some basic doodles in green and left it at that. I used a light and dark green Paper Mate pen (I have this set), and a green highlighter.
I don't plan to change the habits I'm tracking for the moment so they're the same as last month, but I've written them on alternating lines on either side of the tracker so each row has a bit more breathing space. I'll be indicating each habit done with an 'x', as per the x's by my "habit tracker" title.
For July I highlighted the weekends of the month by outlining them with my dark green pen, which I felt would be helpful for myself. I went back and did the same for June with my purple pen too. The washi tape conceals a semi-private task.
Now onto the story and my August draft…
Read More