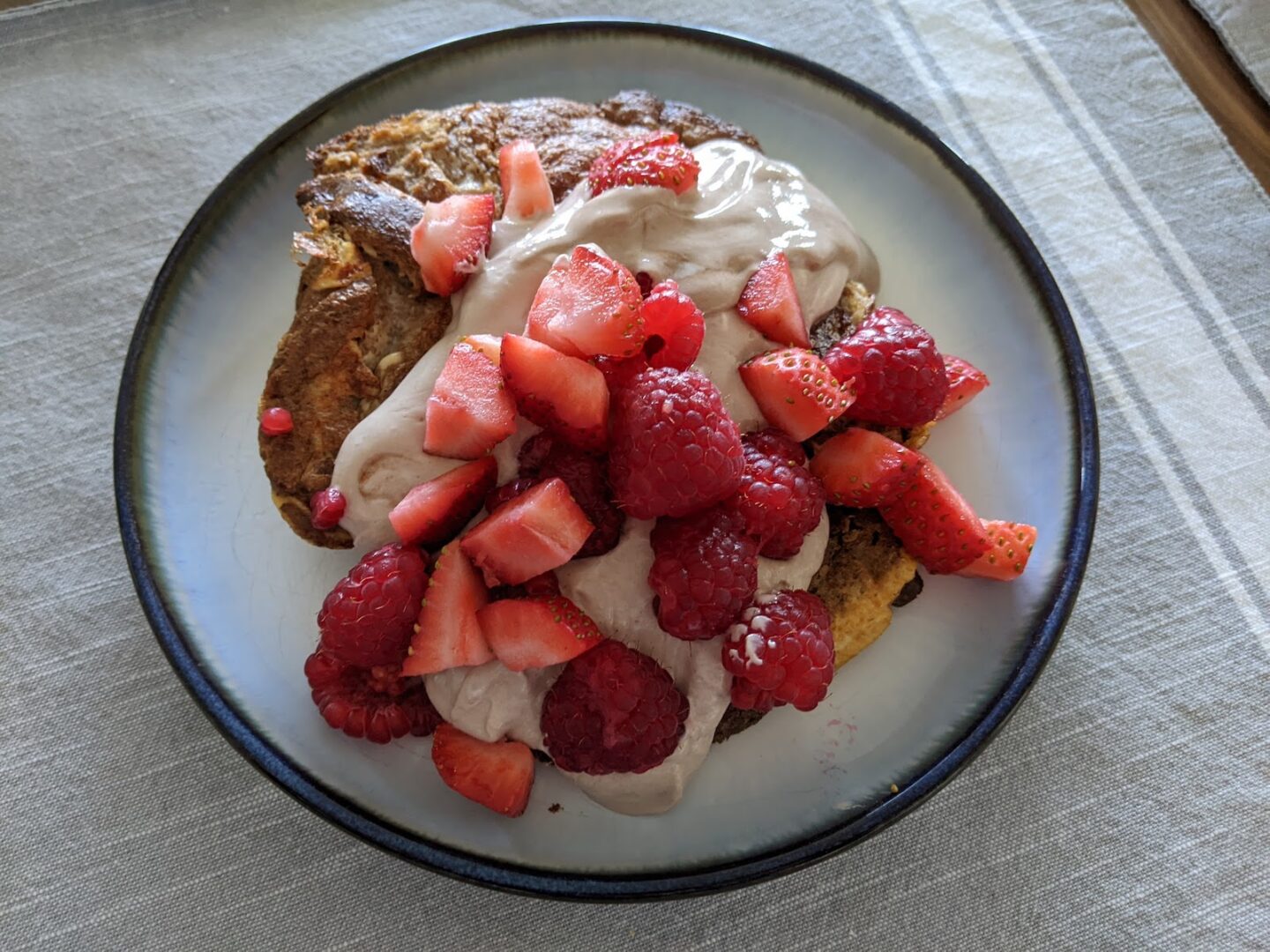 I need to write this down before I forget. During the Great Lockdown of 2020, I started really getting into fitness and changing my diet. I dropped about 5-6lbs in the course of a year and a half, but unfortunately I wasn't able to maintain it and have since gained back about 3lbs.
There were multiple new recipes I tried during that period – some that I really enjoyed, but many that I only tolerated. I didn't really understand how a bunch of fitness influencers / bodybuilders were saying, "Mmmm, it tastes sooo good," when I only thought it was okay while my husband wouldn't eat it.
One such recipe was Coach Greg's high protein french toast recipe. That was one that I quite liked, but always found to be too dry unless I added loads of honey, which defeated the purpose of a low calorie, high protein french toast recipe.
I haven't watched his videos in a long, long time but one thing I remembered him always harping on about was Walden Farms Chocolate Syrup to go on the french toast. So the last time I wanted french toast, I purchased some to try and hated it. It ended up sitting in my fridge since, barely used.
This morning I had a craving for french toast. So I tried something new with my toppings… and oh my gosh, I'm in love. Well, I mean, it went from a 6/10 to an 8.5/10. And I am very happy with 8.5/10, and could happily eat it again and again. In fact, I want more now haha.
I didn't take a photo before I dug in because I honestly wasn't expecting to like it this much, but not only did I love it, but my husband also enjoyed it. He went from "I only want one bite" to "I should stop because I am eating all your food and I said I wouldn't."
It's all in the sauce, which is also high in protein, low in calories and only uses 3 ingredients. Plus now I finally can make use of the Walden Farms Chocolate Syrup I purchased like half a year ago and can't return at this point. So allow me to share with you this incredible and incredibly easy recipe that changes french toast from dry and a bit meh to moist and delicious.
368 kcal: 41g carbs / 6g fat / 32g protein – serves one.
Read More