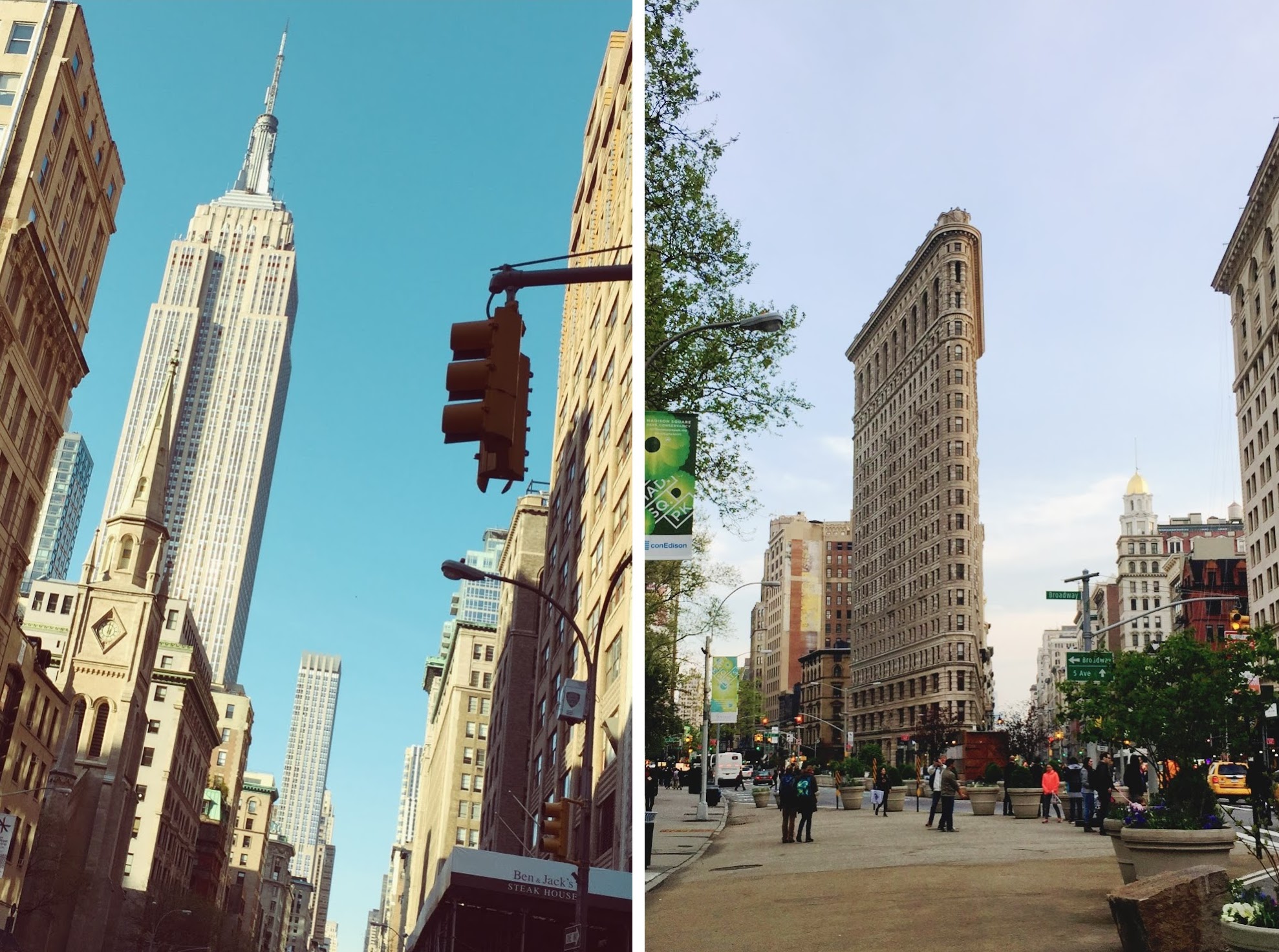 (I took these photos on my iPhone and ran them through Google Photo editor so they look fancypants and pretty. I did not do this for the rest of the photos in this post, also taken on iPhone. It takes too long and I'm lazy sleepy.)
It's been exactly 2 weeks today since I moved to New York from my home in beautiful, sunny LA. So far it's everything I imagined it to be: horrible weather, cramped, expensive, dirty and smelly, but hey, praise God I'm not comfortable here otherwise I'd lose sight of what He sent me for/has planned here for me right? :)
Actually my situation isn't bad at all. My room is massive by New York standards, it's in Manhattan and I'm only a 13-17min walk from my office depending on footwear (+5-10mins for coffee). The office is located between the Empire State Building and the Flat Iron Building, more or less. My housemate is super nice and I pretty much have the apartment to myself 90% of the time.
My entire transition has been nothing short of miraculously smooth. Within a day I'd already unpacked, decided on a local church (Redeemer – Tim Keller's church) recommended to me by brothers & sisters at CBCWLA and signed up for a cell group. Within a week, I'd already met and made friends with one of the cell group co-leaders (who, crazily, is high school friends with one of my CBCWLA worship leaders) and one of the other members, met a bunch of other brothers & sisters at Redeemer and signed up to serve at the church.
Within 2 weeks, I've already made some friends outside of church, wandered around Manhattan from east to west, found some cool coffee joints (yet to find one that blows me away though), gone clothes/shoes shopping (and returned with a massive haul that made my mum proud) and cooked at least 6 meals for myself (and sometimes for my housemate too.)
That said, it doesn't change the fact that I miss LA like crazy. My apartment smells like cat (less so now that I've slowly but surely been giving it a deep clean), the weather here has been getting me sick (seriously it's more temperamental than a woman's mood on her period, pretty much like London weather) and you literally cannot walk five blocks without finding rows of garbage along the pavement.
Read More