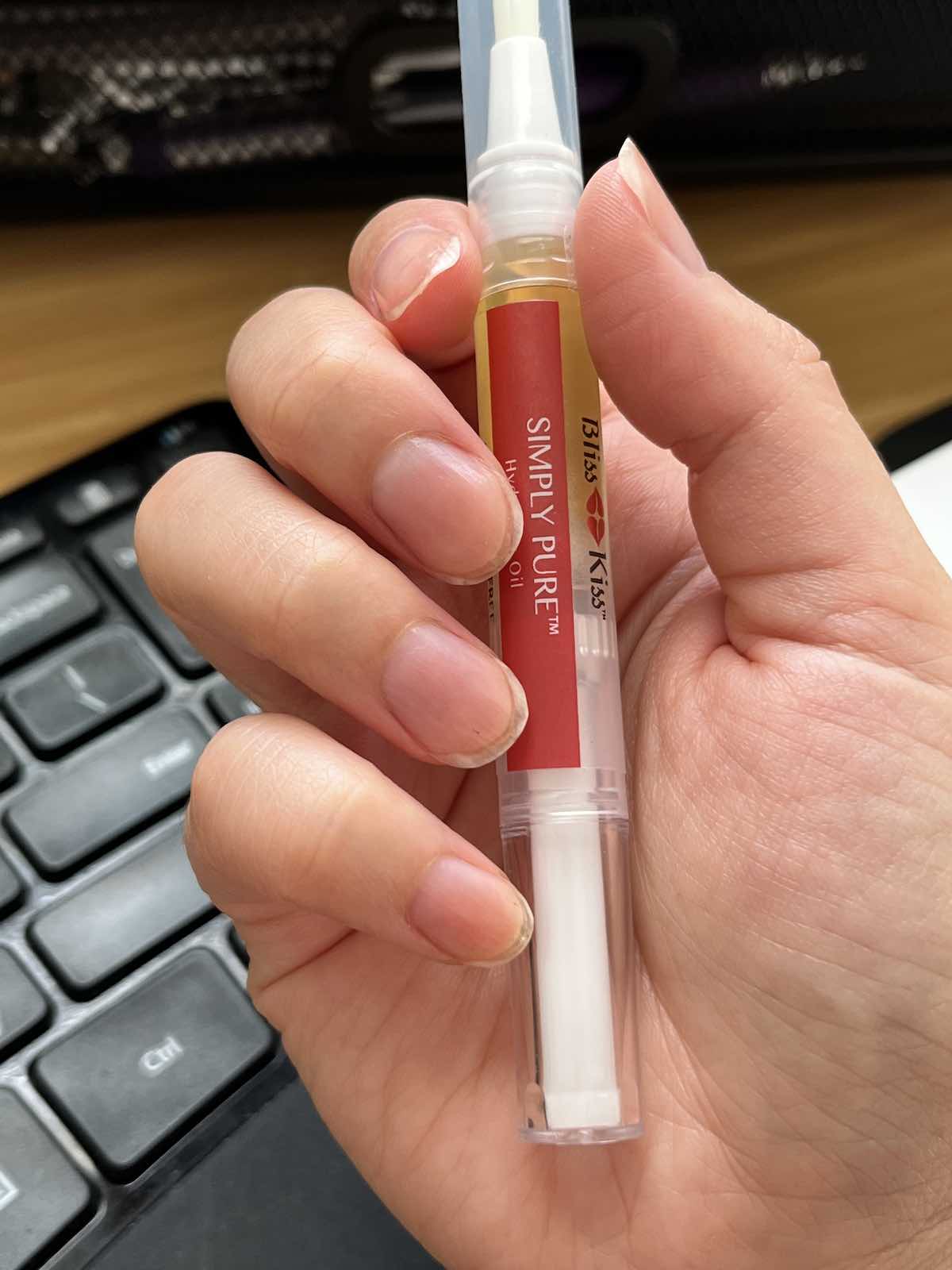 Hello hello. I promised Seattle posts and have I delivered? Ehhh… not yet. But they'll come eventually. I've been in a bit of a rut, largely in part because of how uncomfortable I've felt in my surroundings lately, as well as with some of my failing electronics.
Long story short: I purchased some new organising items (some of which my hubby helped to put up around the house), moved furniture around in my office and purchased a new USB-C hub for my MacBook Pro. I am thrilled with how the updates we've made to the house and my new hub is working exactly as intended. I can't wait to get some of the stuff done that I've had planned for a while.
Let's start with the review of a new nail oil I acquired: the Bliss Kiss Simply Pure Hydrating Oil with Vitamin E and Jojoba. (I started writing this post before my Dark Rainbow review but it's taken longer to get out because I needed a solid few days to review it properly.)
Why
Oh boy what a nail journey! I know I mentioned that I tried Simply Nailogical's nail oil idea and it totally worked initially, but I noticed that, after using nail polish for a while, my nails were starting to get very dry, brittle and flakey again.
Read More