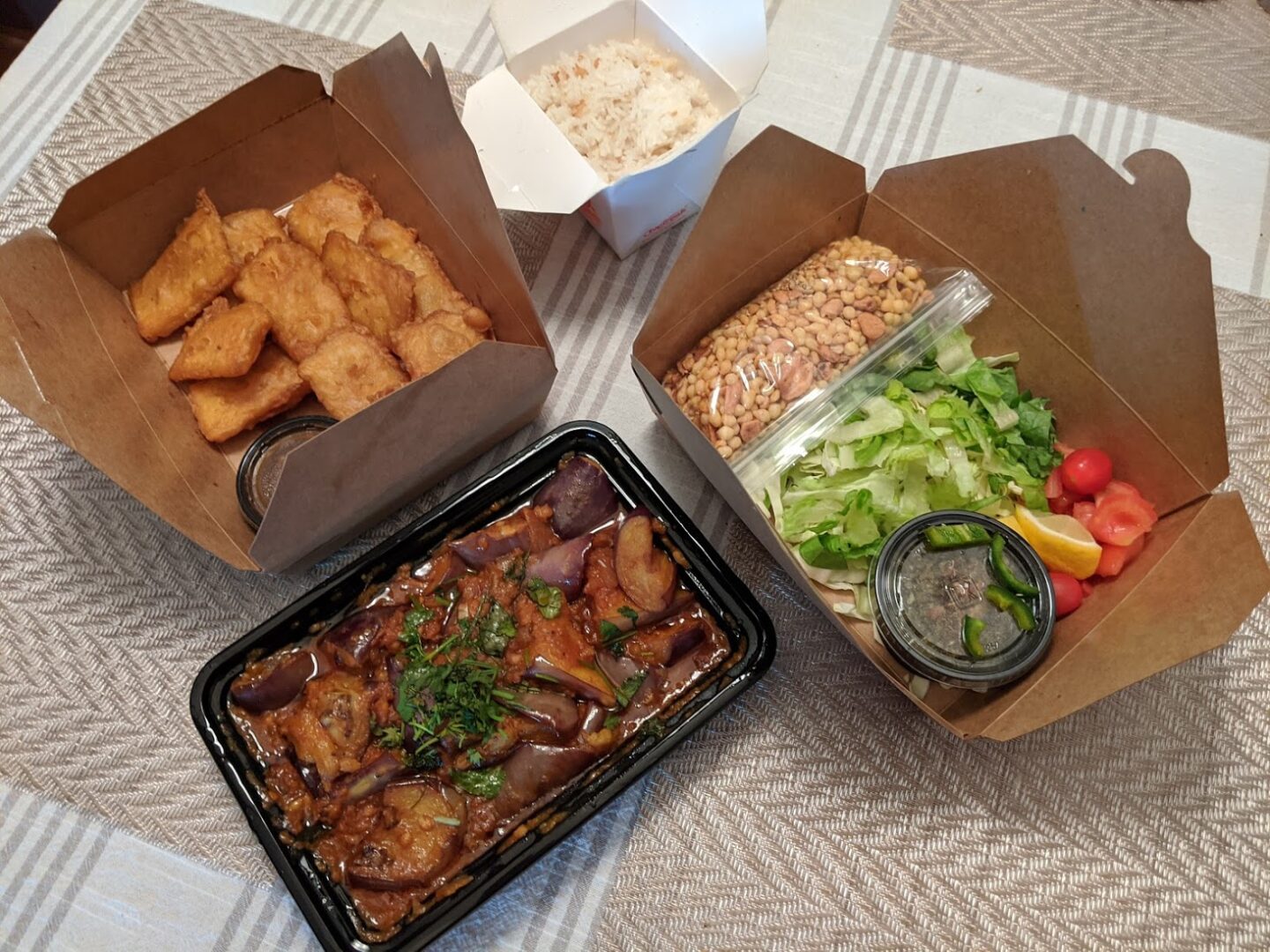 Restaurant: Shwe Myanmar Burmese Cuisine, Livermore
Delivery service used: DoorDash
Date ordered: 28th May, 2020
Dishes ordered:
Crispy Yellow Tofu – $10.00 – 9.8/10
Shwe Myanmar Tea Leaf Salad – $12.00 – 9.5/10
Eggplant Curry – $12.00 – 9.8/10
Coconut Rice – $3.00 – 9.8/10
Portion sizes: Good. The eggplant curry was a little more substantial but the other dishes were sized for one portion… or it could have just been due to us being SUPER hungry that we pretty much wolfed the entire thing down.
This is one of our favourite restaurants and before the lockdown, Jacky and I used to eat there every other week. It's a family-owned small business and the owner is so lovely. I feel like the portions are slightly larger in the restaurant, but perhaps it's also because we go there so frequently they just see us and give us a little extra <3
That said, the crispy yellow tofu typically comes as 8pcs according to the menu, but we received 12! I think it's because some of them were 'older' and had been re-fried, but I really appreciate them giving us the extra pieces, and the re-frying made them even crispier. We love this dish; without a doubt it is the one item on the menu that we absolutely must order every single time.
View Full Post