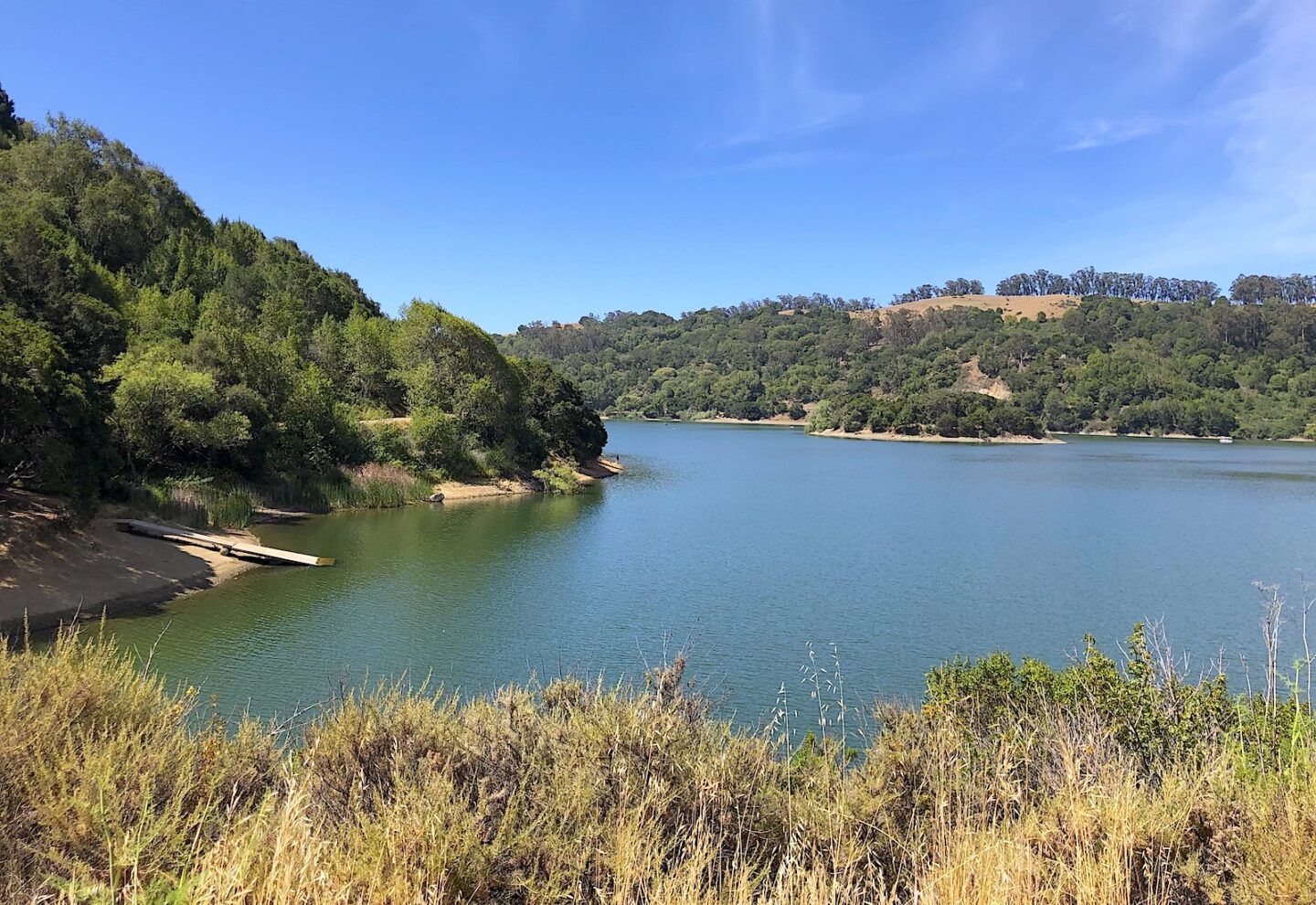 On Saturday Jacky and I went for a hike with Jacky's colleagues, followed by lunch and boba and some grocery shopping, then on Sunday after church we went over to another friend's house to help with redecorating, followed by boba and takeout as we had our weekly call with Jacky's parents. Putting it this way sounds like a rather hectic and busy weekend, but in reality it was rejuvenating and restoring for my soul.
Now that we're both fully vaccinated and many of our friends are also vaccinated, we're able to more confidently go outside and hang out with friends. Being out in nature and being in the company of others again felt liberating. I'm an introvert and can typically just stay home alone easily, but after very limited human interaction for such a long period of time, even I was reaching my introversion limit. I can't imagine how my extroverted friends would have felt during this extended quarantine.
The hike we went on was by a large lake and it was beautiful. I also appreciated that it wasn't too long and the elevation on the route we took was manageable. I loved being outside to breathe in some fresh air; we were able to take our masks off once we were away from the more heavily trafficked entrance, and taking in some beautiful scenery while getting in some fitness steps was something I appreciated so much. It also helped that the weather was perfect.
The hike path was mostly shaded and there was a gentle breeze the accompanied us throughout. We stopped by a sunny vantage point and enjoyed some warmth as we chatted. I have really missed human interaction!
Read More