Hello! I figured I could try to do one of these posts so, if you're interested, you can see what my diet looks like these days. I do seem to be consistently losing a little weight every week right now while eating these foods — that was the goal, after all — and what I'm eating is definitely a little different from what I was eating before. I am really not used to doing these so I kinda forgot to take photos half the time (gah!) but at least I can write down what I ate.
I try to switch up my meals daily but keep them healthy and balanced as best as I can. I also like to have at least one of Coach Greg's recipes every day. What I eat really varies a lot, but here's a snapshot of one day!
Date: 8th September 2020
Meal 1: greek yoghurt, figs, berries, oat milk latte.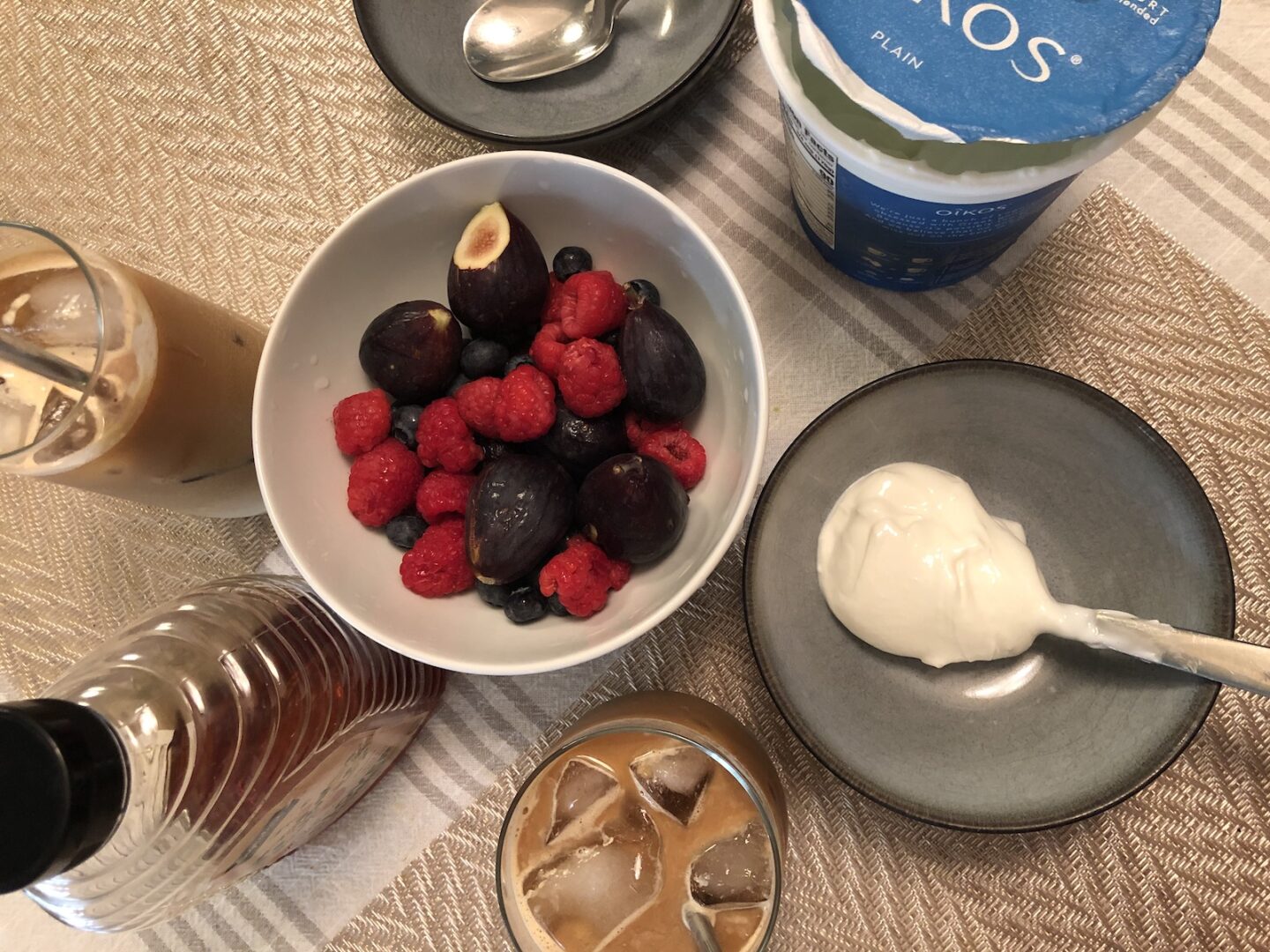 I did not add honey to my bowl because the figs were sweet enough for me. The latte in the tall glass was for Jacky. I am lactose intolerant but it seems that no-fat milk is actually acceptable for my stomach.
I don't love the taste of greek yoghurt though, and my yoghurt-to-fruit ratio was a bit high for my liking, so I actually gave some of my spoonful to Jacky because I felt like it was too much for me. I definitely enjoyed it. I loved the fruit, and I'm glad I ate the greek yoghurt for the health benefits.
Read More