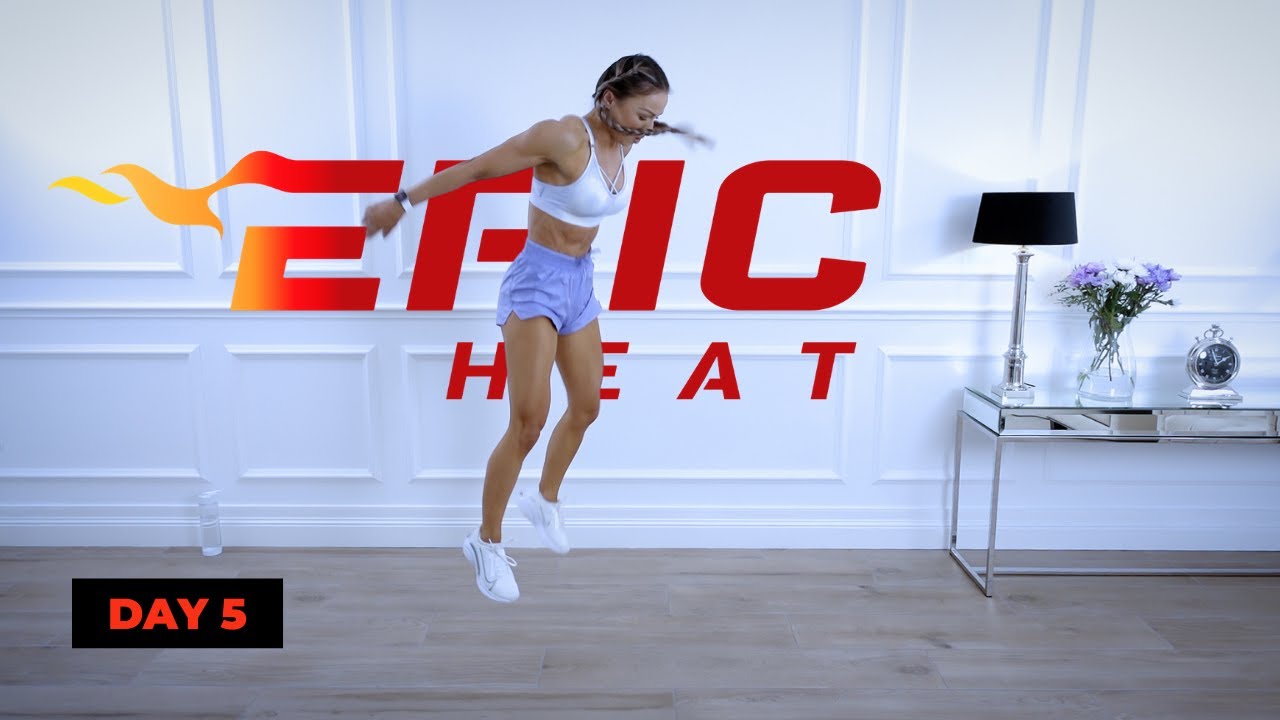 7/6 – Day 5: Completed 17:51.
Videos Completed: 5min Warm Up, Epic Heat Day 5.
"Hey Bobbie didn't you just finish day 3? Where is day 4? Why are you on day 5 already?" – All great questions. I am… preparing for my hubs to join me in the next workout, and he hard refuses to do burpees. Lol, mood. Anyways, as such, I'm switching up the days so that Mr. Bob can join me for day 4 on Saturday.
He enjoys the dumbbell workouts. He's for sure going to see this and say, "'Enjoy' is a very strong word." I take back "enjoy". He tolerates dumbbell workouts, better? :D
Either way, I ended up doing the burpee bonanza today. Um… yeah. It was… hm. Burpees :') I am next level not a fan of burpees, but Caroline loves them so I can learn to at least tolerate them. I do appreciate the way that she made the workout more interesting by incorporating so many different exercises then doing the burpee version of those exercises.
30mins of burpees would otherwise absolutely bore me to tears, but this one kept me on my toes – literally. Not gonna lie, it was probably the toughest one so far for me because I am weak and have very low stamina, so I was rarely able to do the exercises for the full 45sec. But it's still encouraging to look back on my workout footage and see my burpee form on point… for at least the first half of it lol.
Also very encouraging was watching myself do actual pushups!!! There is absolutely room for improvement, especially with how low I wasn't really able to go, but I'm still thrilled that I have progressed to proper pushups. I did have to switch to knee pushups for some of the reps in the later exercises (because, hello? Exhausted) and I took a couple of longer breaks, but overall? Pretty darn proud.
The fact that I managed to get through it is a massive win in my book, especially since my lower body is still kind of aching from Monday and even more so from wushu class yesterday. I am not sure I'd want to do this video again, ever, but I'm glad I did it. I literally sweat so much I soaked through my towel by the end of it.
I realised at the end of the workout that my crotch sweat patch game was. next level. Honestly I didn't even realise crotch sweat patches were a thing until literally yesterday when I watched Michelle Kare's friends trying her home workout and one of them mentioned it. I am very, very glad this was a home workout lol.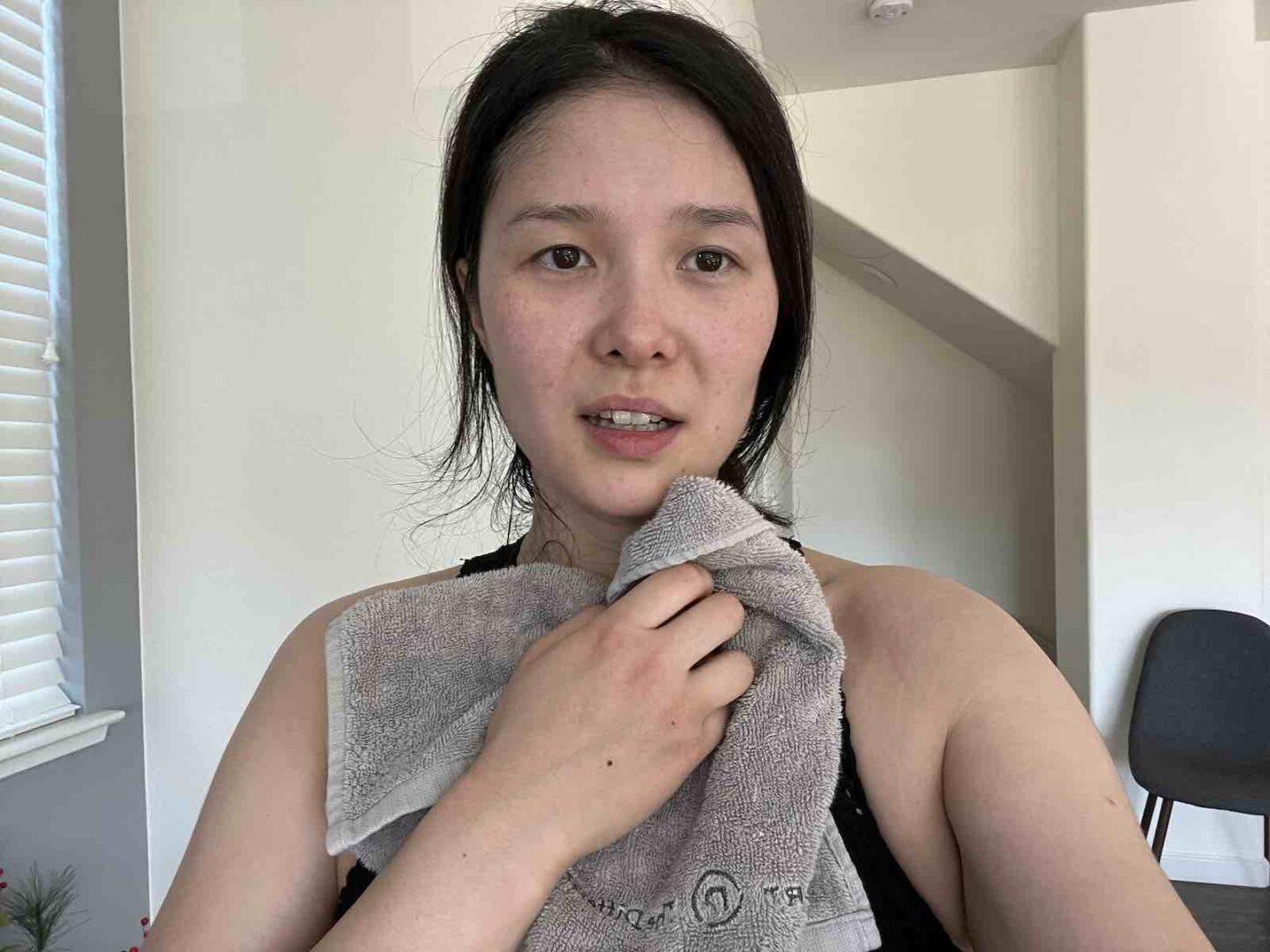 On another note, Chloe's new challenge (2022 Get Abs Challenge) drops on Monday and she released Ep 1 today. I wasn't planning to do the challenge since I'm doing Caroline's Epic Heat right now, but the trailer of it on Chloe's Ep 1 HIIT video looks so unbelievably cute I'm very tempted to go ahead and try it.
The music is super cute, Chloe's outfits are super cute, the concept looks adorable. I might just have to hit pause on Epic Heat to do Chloe's challenge. It's only 18 days so seems pretty doable… we'll see. I'll stick with Epic Heat for now, but if Epic Heat starts getting too intense, I might switch over to Get Abs.
I barely had energy to do one practice round of my wushu form before I just clonked out and needed rest after today's workout. Those burpees took a lot out of me, to the surprise of absolutely no one. I'm going for my white belt test tomorrow! Need to retain some strength for it. Wish me luck!
Muchos love,
Bobbie