Hellooo! Yep, I still have that Seattle post in my drafts, but we are getting towards the end of my pregnancy and I really wanted to document some of my workouts for future reference. My friend introduced me to a YouTube channel called Pregnancy & Postpartum TV and I have really appreciated her channel as a pregnancy workout & education resource.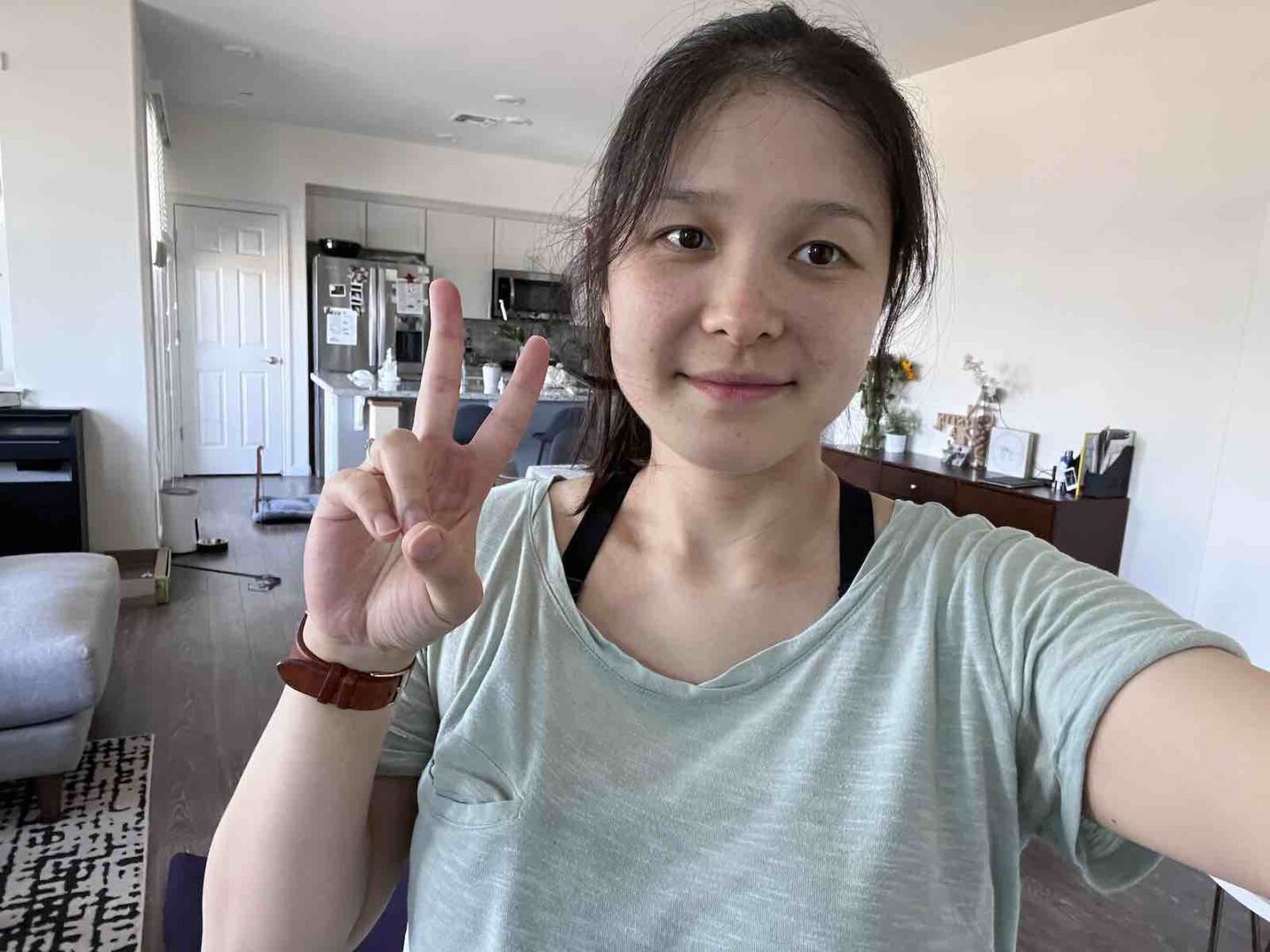 I was basically a sick potato for the duration of my first trimester and absolutely could not move. However, I started feeling much better in my second trimester. It took time for me to adjust back to West Coast time and get over jet lag after my trip to Asia, but after I finally had enough rest and energy, I started doing her workouts as well as taking regular walks.
I set myself a daily step goal of 7,500 steps with the understanding that my realistic goal was no fewer than 4,500 steps/day. Even if I don't go out for a walk, I tried to do one of her indoor walking workouts. Starting late February, I was consistently exercising 3-4x/week, which has since increased to 4-5x/week. I'm still working out but it's definitely getting harder in my third trimester and baby is growing rapidly!
I started on this New 14 Day Pregnancy Workout Challenge, which was very helpful for getting to know some of the basics of how best to exercise during pregnancy. But to be honest, I didn't end up finishing the entire 14 days (I finished day 11) as I started wanting to her other videos instead.
I've since tried a decent number of her videos and here are some of my absolute favourites that I always return to:
The walking workouts include a lot of full body cardio and totally help with my daily step goal. The other two also end up with me working up a sweat (but still able to maintain a conversation!) and were extra enjoyable because I could feel myself getting stronger as I repeated them on later days.
I am pretty certain I have built up a bit of extra muscle from working out during pregnancy, especially with all the squats I've been doing haha. I swear pregnancy is literally the best time to build muscle: you have built in progressive overload with the increased weight of your belly, you're already eating in a surplus and your literal goal is to see the number on the scale increase at a healthy rate.
Plus you get the added benefit of exercising helping to manage your weight so that you're not gaining toooo much. That said, I think I'm currently trending a little high on my weight gain, BUT my weight fluctuates a lot like it always does depending on my diet, my bowel movements, my workouts etc.
The photo above was taken just a couple of days ago. I've definitely gained some fat and am a similar size to when I first started my fitness journey in 2020 albeit with a much larger belly, but that's to be expected! I could do a bit better with my weight management now, but to be honest, I'd rather just listen to my body and give my body whatever it needs to keep baby growing well.
We can't wait to meet her <3
Muchos love,
Bobbie