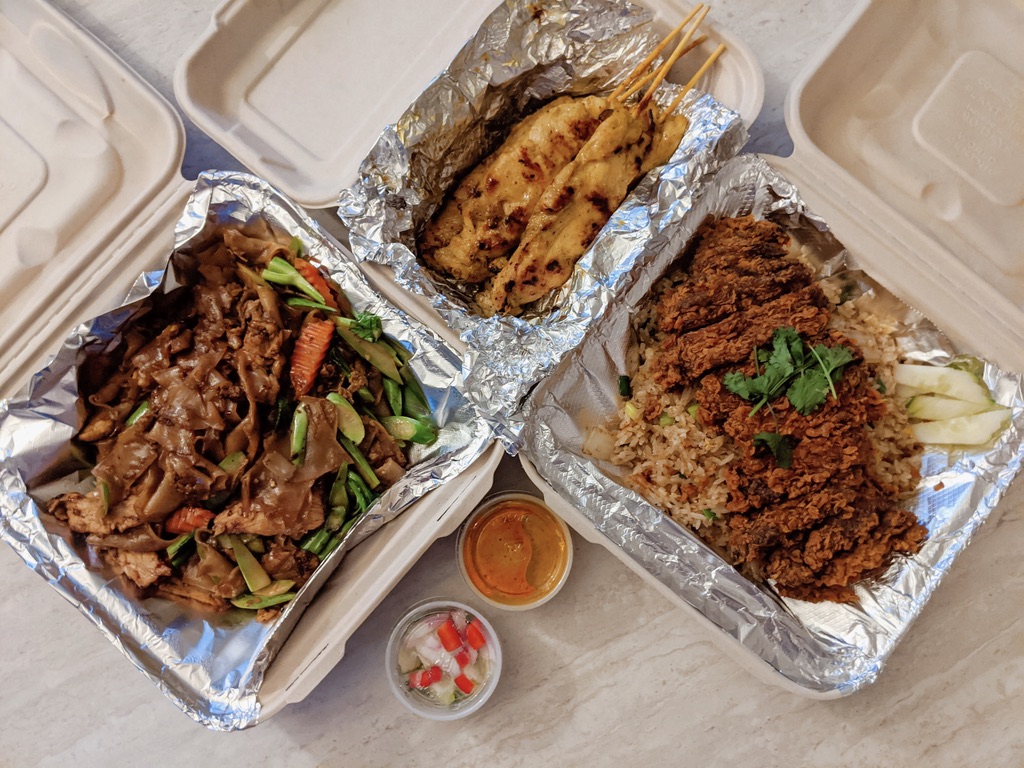 Edit: Read my latest review of this restaurant here.
Read my previous review of this restaurant here.
Restaurant: Ros Yi Nom, CA, Livermore
Delivery service used: The restaurant's own (free over $30)
Date ordered: 9th May, 2020
Dishes ordered:
Chicken Satay – $10.00 – 9.8/10
Pad See Ew Chicken – $12.50 – 9/10
Khao Pad Gai Tod – $13.00 – 9.5/10
See my review of the first 2 dishes in my previous review of this restaurant here. Yes, I did indeed order this the second I finished my review of the restaurant. Let that say something about my feelings for this place and those dishes lol.
Flavour: The Khao Pad Gai Tod was lush. That chicken… so succulent, so juicy, so perfectly crispy on the outside and so wonderfully soft on the inside… No wonder it's a chef special. The fried rice complemented it well, though I found it mildly on the greasy side.
The description on the website says, "Deep fried boneless chicken over fried rice with egg, garlic white onion and tomatoes. Topped with cilantro and cucumber and served with sweet and sour sauce." However, I did not find any sweet and sour sauce in our delivery bag or in the box, so perhaps they forgot to give that to us. (The sauce pictured belonged to the chicken satay.)
The tomatoes are actually a couple of thin slices of tomato placed between the chicken and the rice, presumably to stop the chicken from getting soggy sitting on the rice. I'm guessing they put the slices in there raw, and it then absorbs heat from the chicken so by the time it arrives at your door, it's nice and soft while the chicken remains crispy. Smart.
Needless to say, the fried rice part consisted of rice fried with egg, garlic, white onions and scallions. There were no tomatoes mixed in the fried rice, thankfully.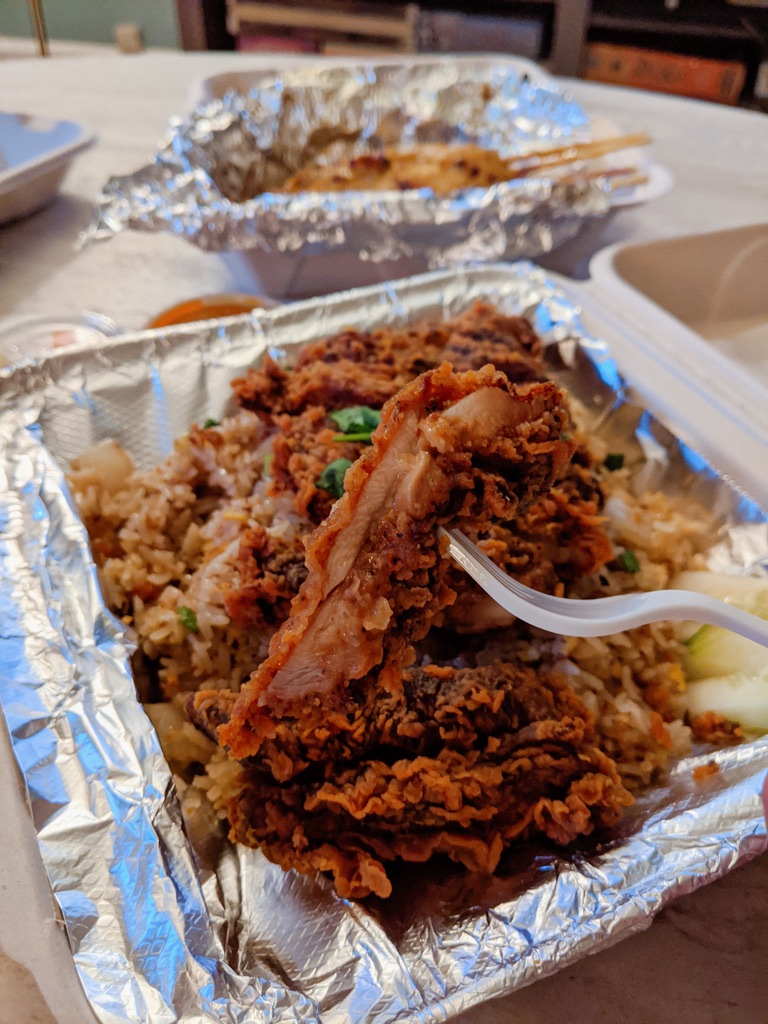 View Full Post