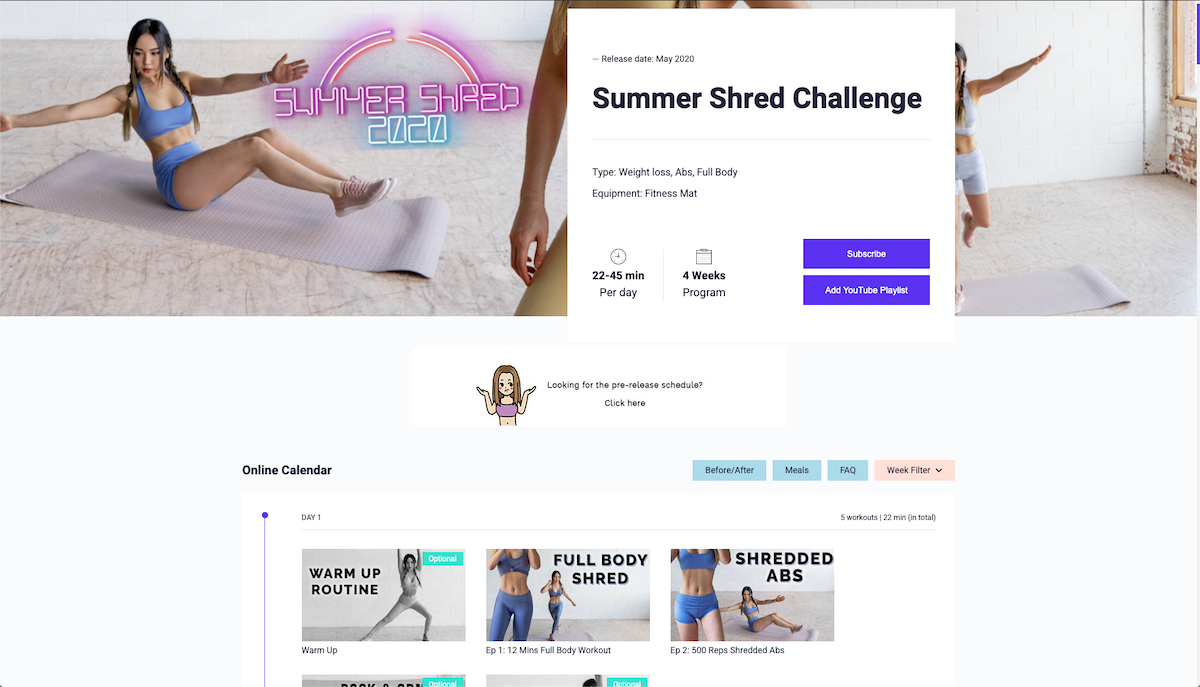 What can I say? A year later, I'm back to this tried and true gem. It was one of my favourite challenges back in the day, and while I am fully aware I have not finished her 2021 Get Fit Challenge, at this point I'm probably just going to say I've completed it to the best of my ability and call it a day. I wasn't able to finish the final 3 days of workouts last week and I'd quite like to shed some fat rather than build more muscle now, so this is going to be it for me.
I know there's a new 2021 Summer Shred Challenge but I really don't think I'll be able to handle it at my current fitness level. I've heard the new 2021 Weight Loss Challenge is pretty good and slightly more suited to lower levels of fitness and it's only 21 days long, 30mins of workouts per day, but unfortunately I'm just not a fan of the music right now.
I love the music for the 2020 Summer Shred, it just gets me so pumped to workout and keep going, and I'm familiar with this challenge (somewhat), so I'll go for this one for now. Plus it's just nice to revisit old gems like the 2019 2 Week Shred Ab Workout video that still haunts my nightmares.
Finally, now that we have our own place and I can jump to my heart's content, I can finally do the full challenge rather than constantly replacing videos and doing low impact to avoid jumping. I'll also try to do the optional videos if possible, which is something I did not have the energy for last time around.
This is exciting! I wonder how I'll get on… probably not very well, let's be honest :p
Read More