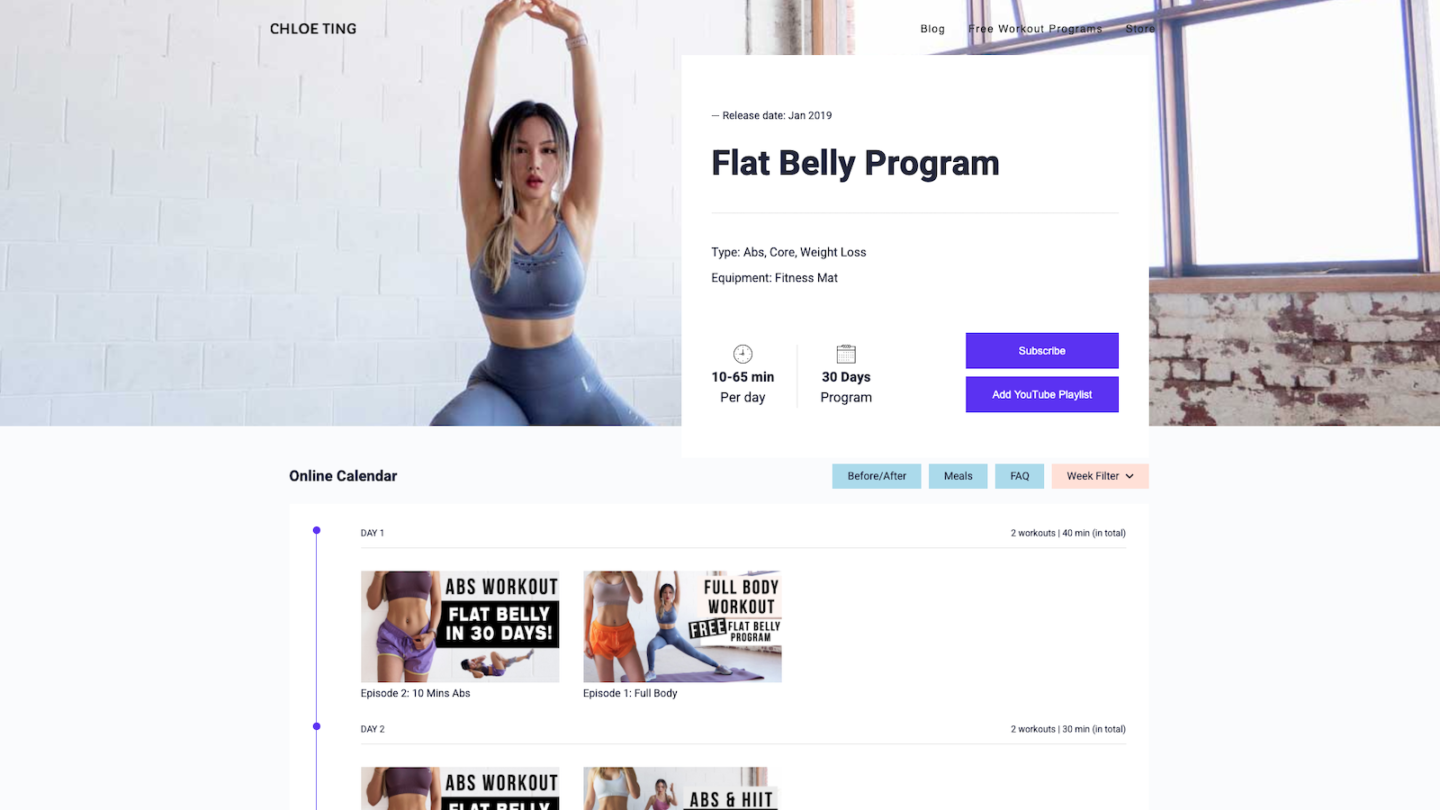 Edit: Click here to read my first Chloe Ting challenge experience – 2 Week Shred
Click here to read my second Chloe Ting challenge experience – 2020 Summer Shred
Click here to read my fourth Chloe Ting challenge experience – Get Peachy
This post was last updated and completed on 8/16/2020.
Jump to starting numbers.
Jump to week one or end of week one update.
Jump to week two or end of week two update.
Jump to week three or end and final thoughts.
Gosh. I must subconsciously be doing a Try-All-Of-Chloe-Ting's-Workout-Challenges challenge or something because this is my 3rd #chloetingchallenge in a row. I was considering changing to a different YouTuber's workout program but none of the other ones I've found are fully free, and I don't particularly feel like paying for them when we have Chloe.
Thank you, Chloe, for making all your workouts free!
The irony is that if other YouTubers all made their workouts free too, they'd probs be earning a lot more money via the ads and get a lot more subscribers too, but hey that's just me speculating… *raises eyebrow,* *gives knowing look.*
After I completed Chloe's 2020 Summer Shred Challenge on Monday I was only able to sit on my butt for a couple of days before I really wanted to exercise again, so on Thursday I tried a lower belly video (not bad, but her workout programs are locked behind a paywall), and on Friday I tried some yoga.
I thought about trying a yoga challenge for a month but it's harder to do yoga with friends and if it's just me by myself I'll probably end up not working out after a week or so. Plus there aren't any yoga channels that I like that offer free yoga workout programs in the way Chloe does, so back to Chloe it is!
I know she just released a new program that starts tomorrow but I've learned that it's much better for me to look at all the videos in advance so I can determine if it's something that is doable yet challenging for me. I don't want to start and then either quit or end up short-changing myself by not trying my hardest because the difficulty level is too high.
Whilst trying to choose which new challenge to take on, I flip-flopped so many times between her 25 Day Hourglass Challenge and her 28 Day Flat Tummy Challenge because neither seemed ideal the way I felt her 2020 Summer Shred was going to be before I started that one. After much consideration, ultimately I decided on… her 2019, 30 Day Flat Belly Challenge! Lol.
Why?
Because it looks like the perfect mix of challenging yet not too insane. I love that even she was following the workout herself to get back in shape, and you can tell she worked herself hard because she's sitting down taking deep breaths at the end of the videos haha. (Plus you get to see her SWEAT for once! Girl is not a robot and that makes me so happy mwahahahaha lolIamahorriblehumanbeing. But seriously it's actually hilarious to hear the sarcasm in her own voiceovers like 'ok we have this exercise next… greaaat.' I feel vindicated and positively gleeful that Chloe feels our pain hahahaha. Somehow that makes me feel even more motivated.)
I like the music and that the song changes happen during the move transitions (both really important!) I like that most days it's a 30-40min program because I exercise with a group of others; it's just not worth getting on a group call to do a single video that only lasts 10min, which seems to be the schedule every other day for the 2020 Flat Tummy Challenge. I also love that her HIIT workouts include a warm up and cool down stretches in the actual video.
I may come to regret this later because some days the exercises are super long, but I feel much fitter after completing 2 of her challenges so I want to push a little harder. My only concern is that the entire challenge is comprised of 5 videos. There's a chance I'll get bored of repeating the same videos over and over but we'll see how it goes.
I will be starting this challenge tomorrow but wanted to upload my 'before' shots ahead of time since I won't have time to take photos tomorrow morning. So without further ado…
Read More