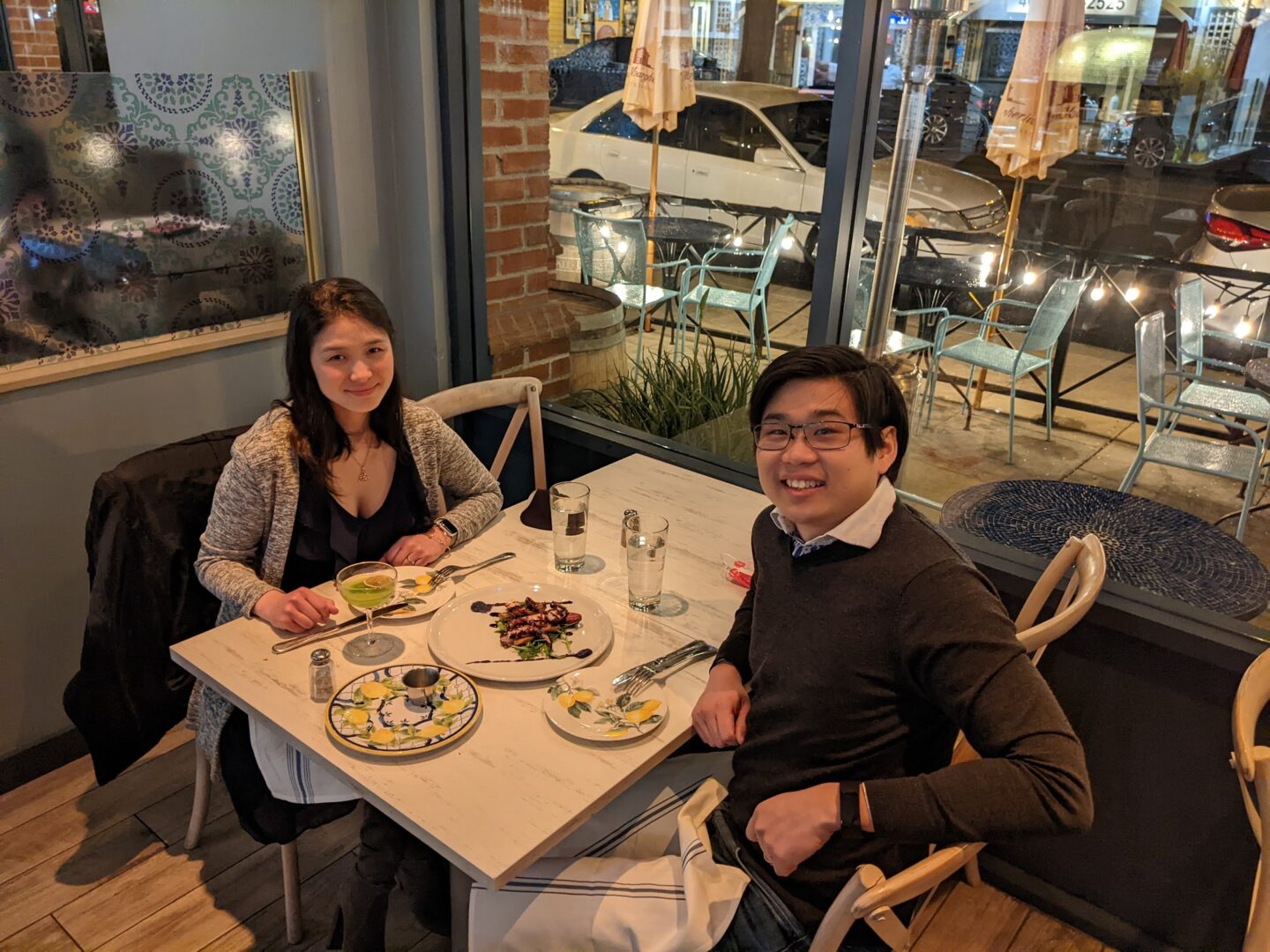 Last night we got dressed up and went out. It was Twosday 2/22/22, and happened to be our 2 year wedding anniversary (though our actual marriage date is 9/1/19 – and yes, both dates were intentional hehe). To be honest, I was feeling a bit lethargic and it was sooo cold outside. We had both just finished up work, and we hadn't really found a good 'celebration' restaurant because the one we originally wanted to go to was closed.
Our back up choice was a restaurant that we discovered last month and have since been a few times for lunch. The food was great, but it didn't necessarily feel like a special occasion restaurant. We are indeed very blessed that we are able to afford to eat at places like this on a semi-regular basis. Still, after a little bit of back and forth, we decided to go after all.
Immediately I felt glad that we did. It'd been a while since we dressed formally and went out for a nice dinner. I haven't worn a dress and heels in so long. I even put on make up for the first time in I-don't-remember-when. Sure, most of my make up is now expired but who cares? The vibe just hit different and I felt all grown up haha.
Read More