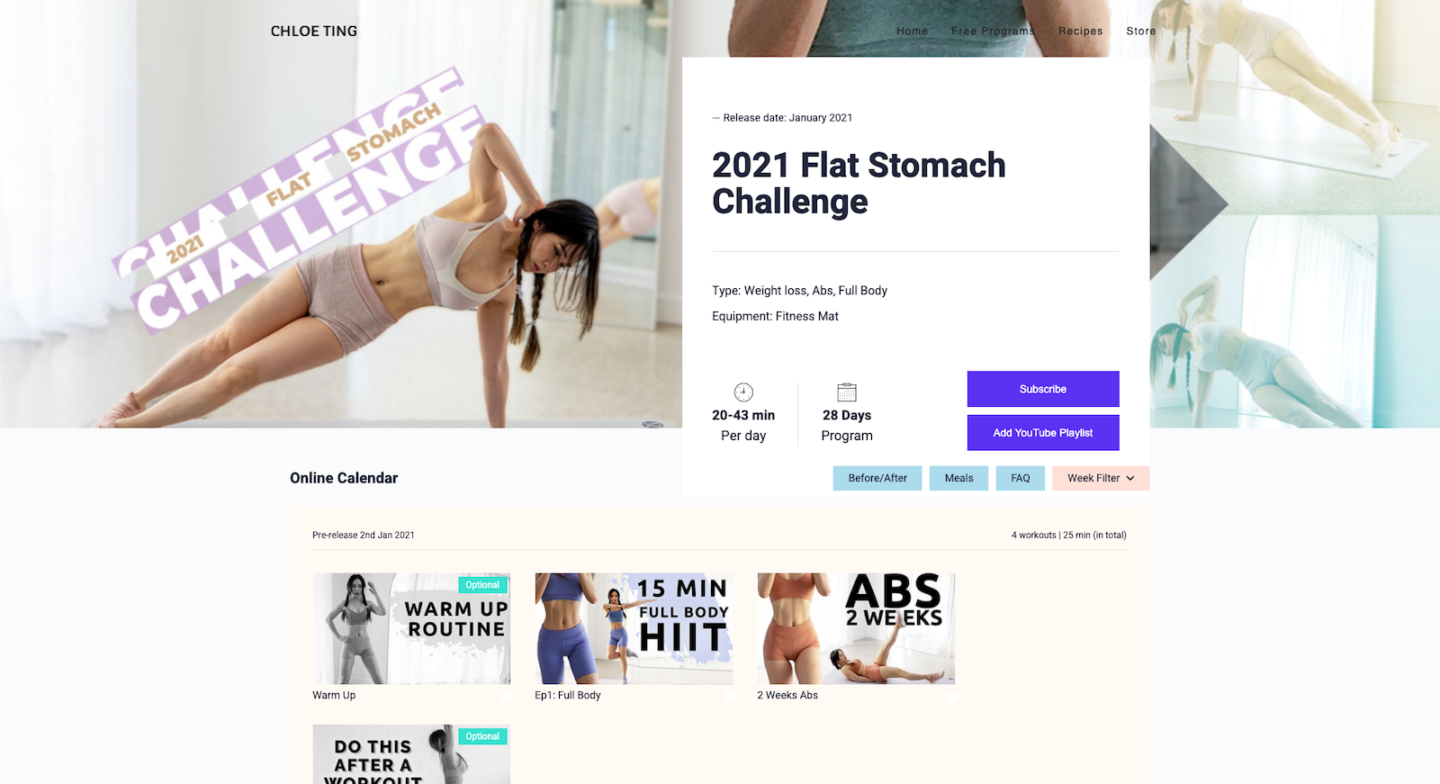 This is a 4 week challenge. To keep my posts from becoming too long, I'll be tracking my updates on a new post every week. This post will be updated daily for days 15 – 21 of this challenge.
Click here for week one's updates of this challenge.
Click here for week two's updates of this challenge.
Chloe released a new cool down video today, which I'll be trying out. I've said it before but I'll say it again, we really are being spoiled during this challenge. 8 new videos plus a new recipe section (I've already made the overnight oats twice, it's really yummy) all launched this month! Wow.
That said, I'm still not sure about the new warm up haha, mostly because I am more flexible and thus need longer in a stretch position before I feel sufficiently stretched out. I don't like to watch it in half time because I'm not a fan of distorted music or her distorted voice, but I'm still going to give it a go and maybe use it every now and again.
Regardless, I'm looking forward to the program itself because it is epic. This week I'm really looking forward to the 6 Pack Abs and Booty Burn videos from the Get Fit Challenge, and the no jumping Full Body Burn from the 2020 Summer Shred. As well as all the new videos, of course.
Believe it or not, I'm also kind of looking forward to the Plank Challenge video for day 20, and I'm really glad Chloe put the videos in order of intensity for that day. Seriously, I really appreciate the thought that she's put into this program.
Read More