Alright! I definitely did not create this new blog, buy hosting, lah-di-dah etc., just to only write two posts every half a year. No.
The last time I'd posted, I hadn't even finished sharing holiday snaps from China back in Jan/Feb. But in the blink of an eye we're in Q4 (someone once said to me "working in digital marketing has me planning out my life in quarters", I couldn't agree more. Oh, my life!) and I swear the year is going to end before I can breathe.

Let's just say a lot has happened in the past n months. By far some of the highlights have been:
1. Visiting the USA for the first time in my entire life in September
2. Short mission trip to Scotland with COCM
3. Entering into a committed relationship (read: getting a boyfriend)
Not necessarily in order of importance, but #3 was definitely most unexpected of the lot! I went from being-single-for-a-very-long-time to really-happily-single-and-actively-not-wanting-a-bf to suddenly finding myself in a loving, committed relationship. It really was – is – a blessing to see God work wonders in my life.
How we met and got together is definitely another story for another day! I've been told it's a really cute story, but trust me it's long, so we can go into detail some other time. I just really want to share some US pics with you!
My trip spanned over 2 weeks and I travelled "for work": LA (4 days) -> Santa Barbara (2-3 days) -> San Francisco (remainder), and it was amazing. Genuinely best job ever. Although I did work my socks off for over two years to finally get the opportunity to go.
I had 4 full days in LA to chill (I flew in, had the weekend and took some annual leave too) and very conveniently my bf (then 'just friend') lives in LA so we hung out with his friends/family, explored Santa Monica, Venice, Malibu and Hollywood. And ate. A lot.
I also got a stunning new camera that takes the most amazing photos: the Sony Cybershot DSC-RX100. You can get it here at John Lewis, it's only £349 now since V3 of the camera is now out, and it comes with a 2yr warranty + there's a special offer of £40 cashback via redemption at the moment. So many of my colleagues have recommended it so I took the plunge and made the purchase so I can have some prettier pics to share with you guys.
So. Worth. It. Pics please!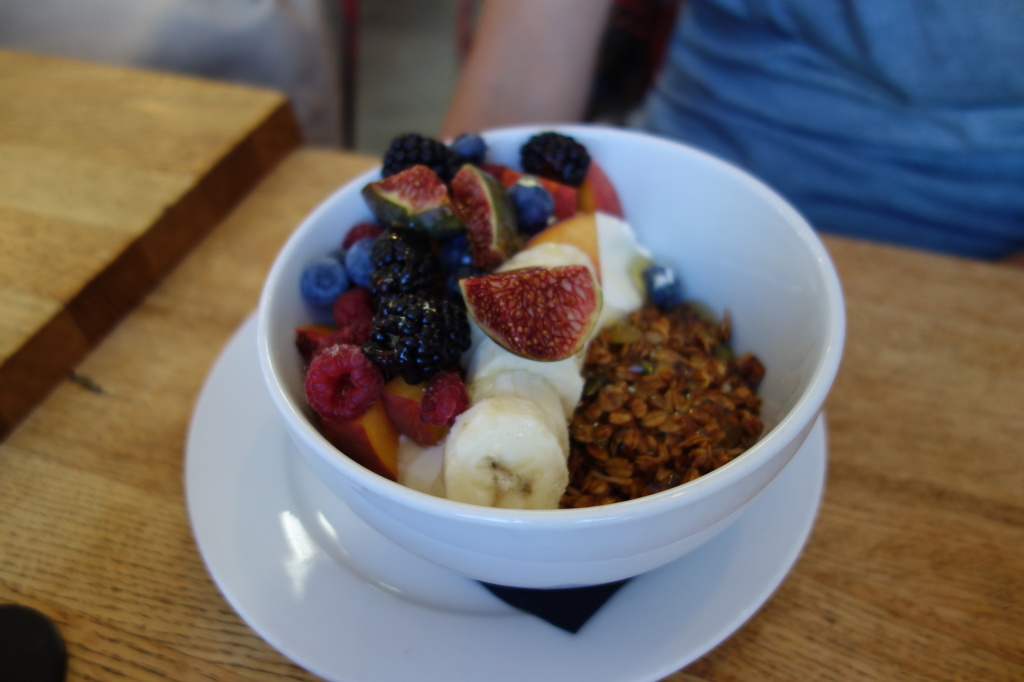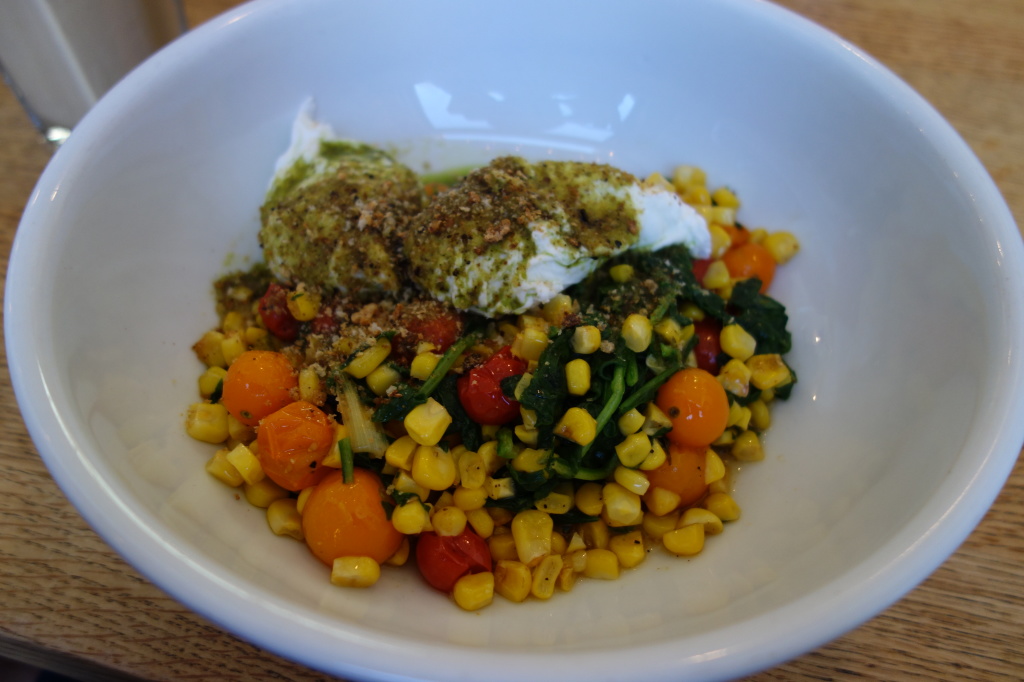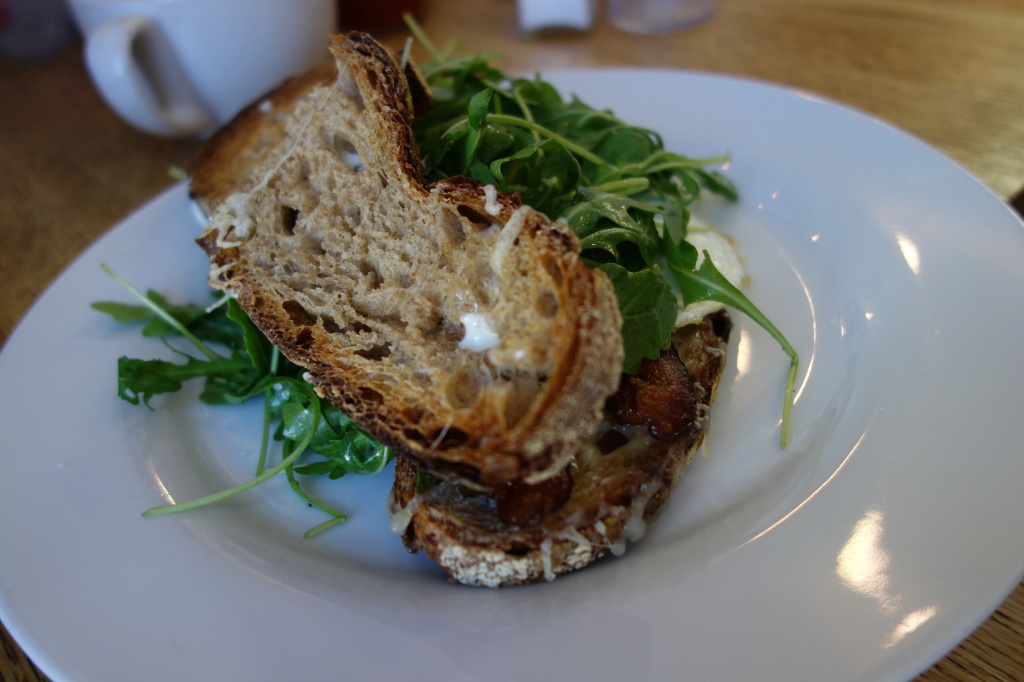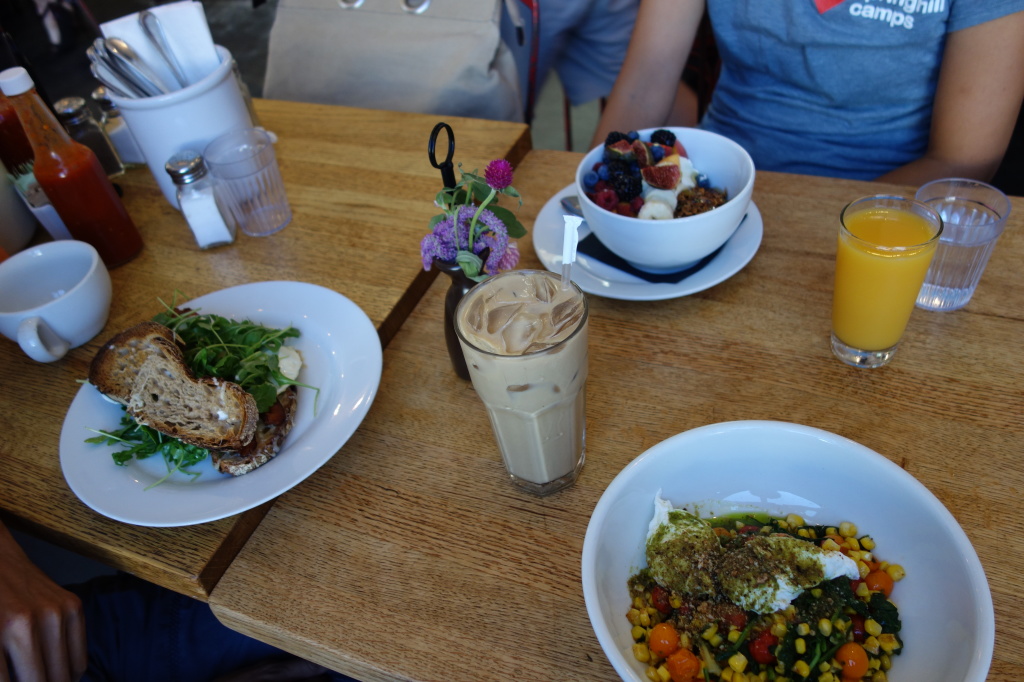 Brunch for three – the boy's sister, the boy himself, & me. With my iced latte taking centre stage, of course :) I may have neglected to mention that since working I have now become a bit of a coffee addict, and a lot of a coffee snob. I can't function without my latte. Luckily the boy shares my coffee snobbery and finds it endearing even. Ah, the things he puts up with…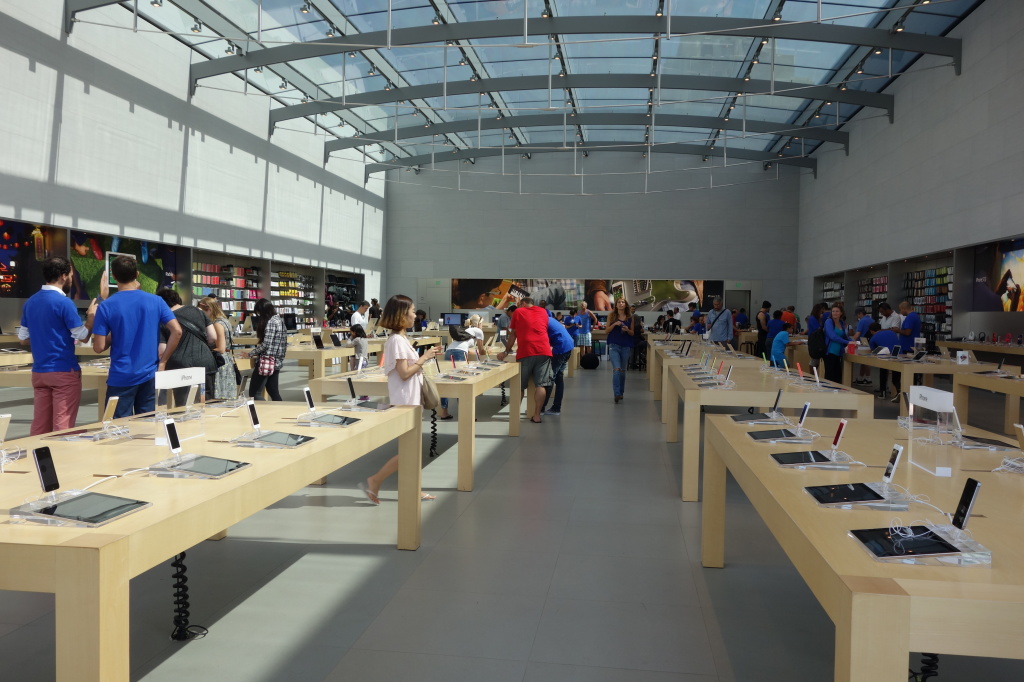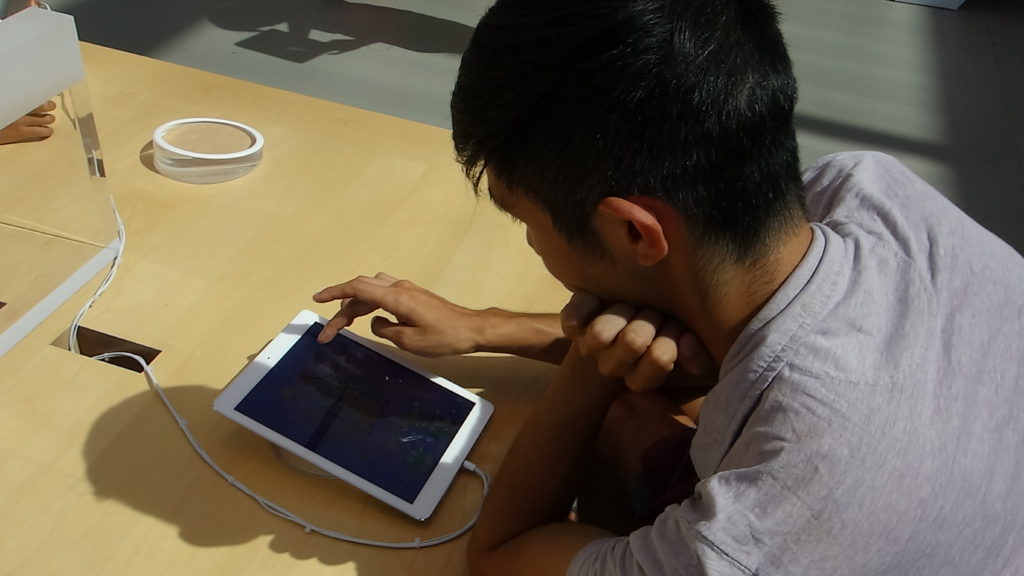 He's an Apple fan. I am not. But alas, I was dragged into the Apple store so we could explore… and he could play in the kid's section. Such facepalm. Ah, the things I put up with… So I guess we're even!
I know you guys want a photo of his face. Or the two of us. So here you are :)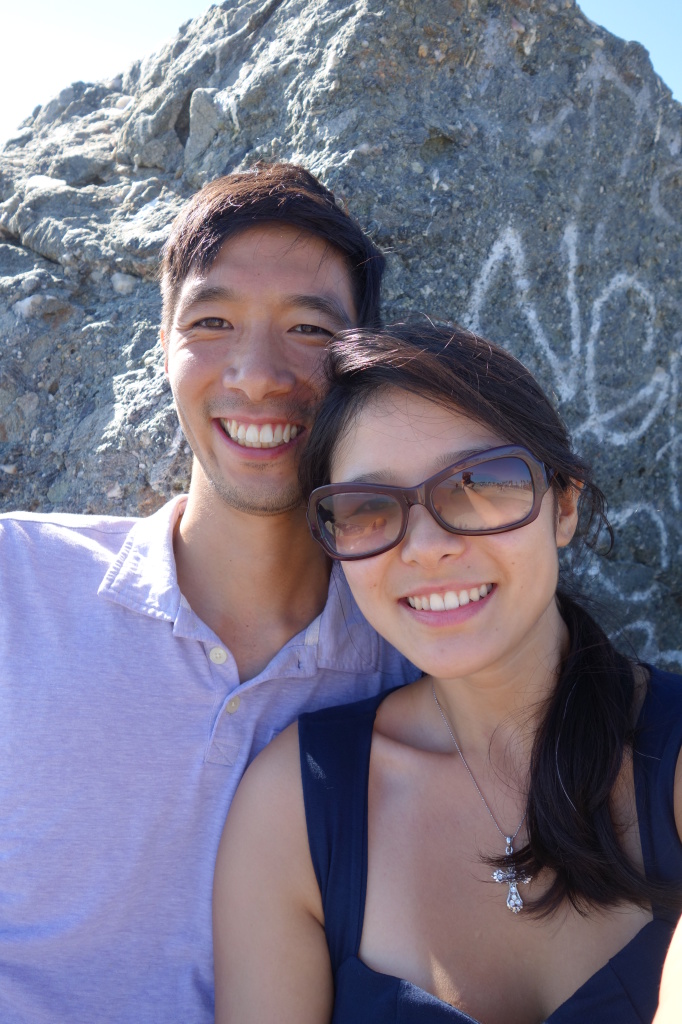 Isn't he the cutest? He's also really slim (he's the type that eats a horse and stays a stick. I know, I hate him for it too)… so it's not that I got super fat, I promise…!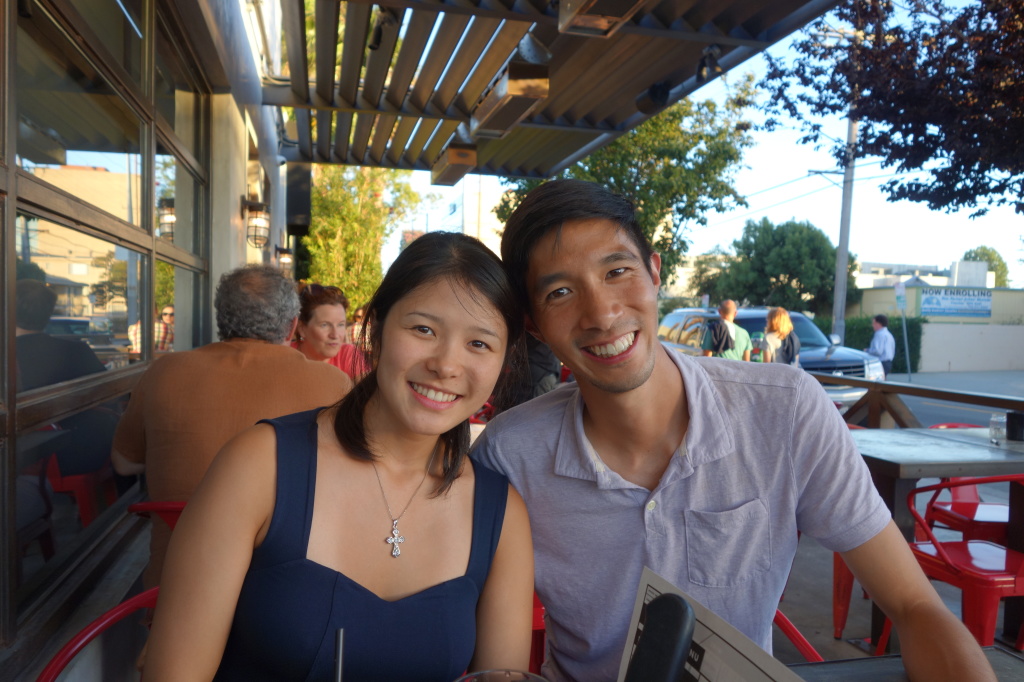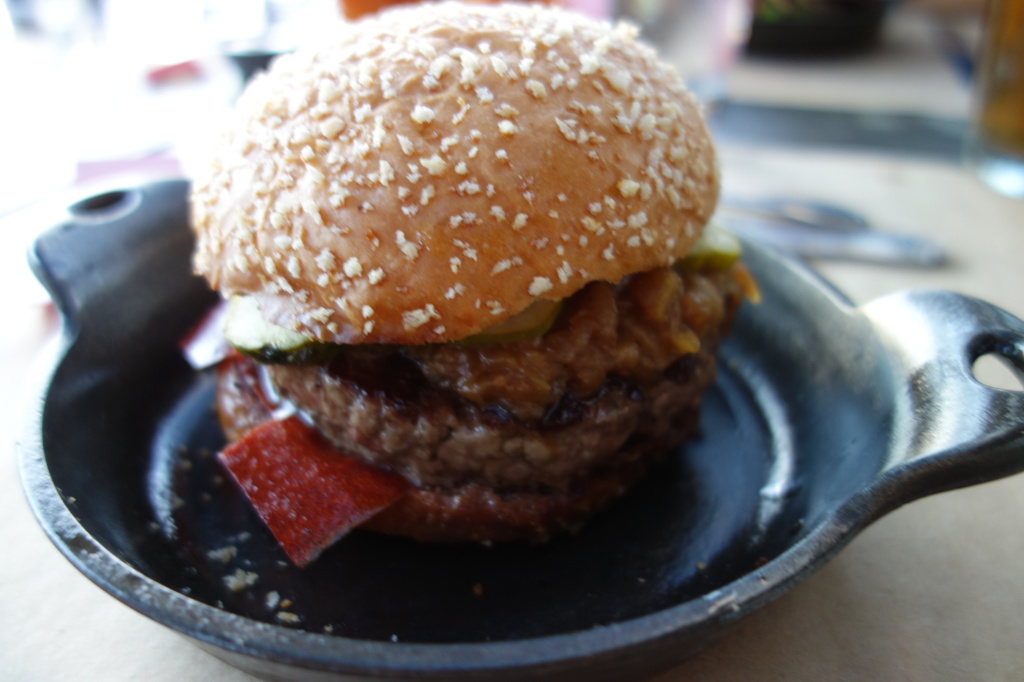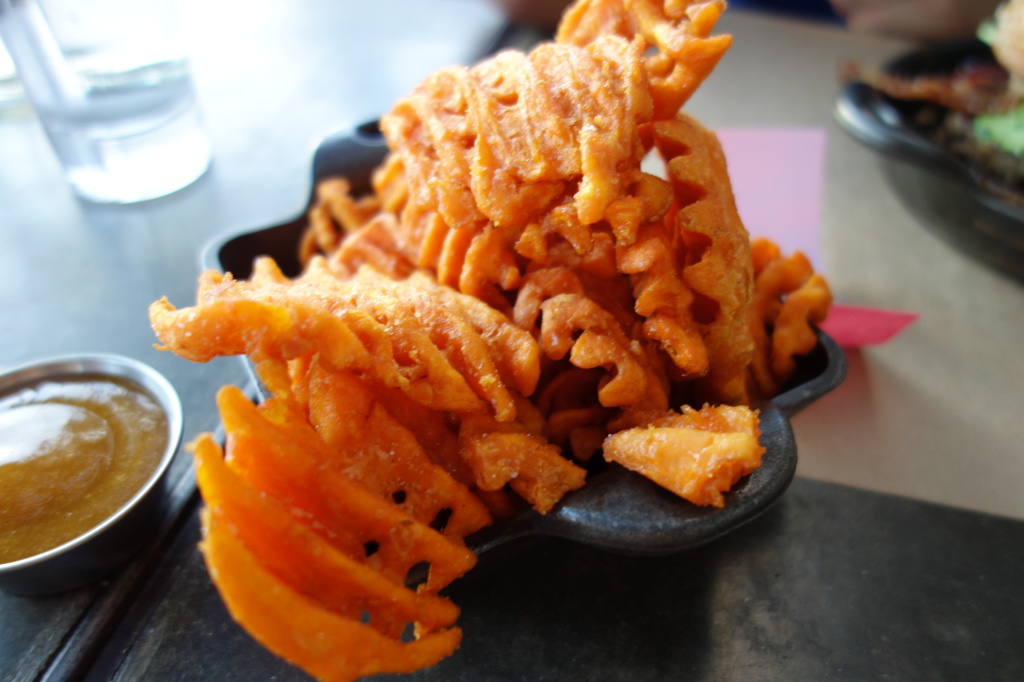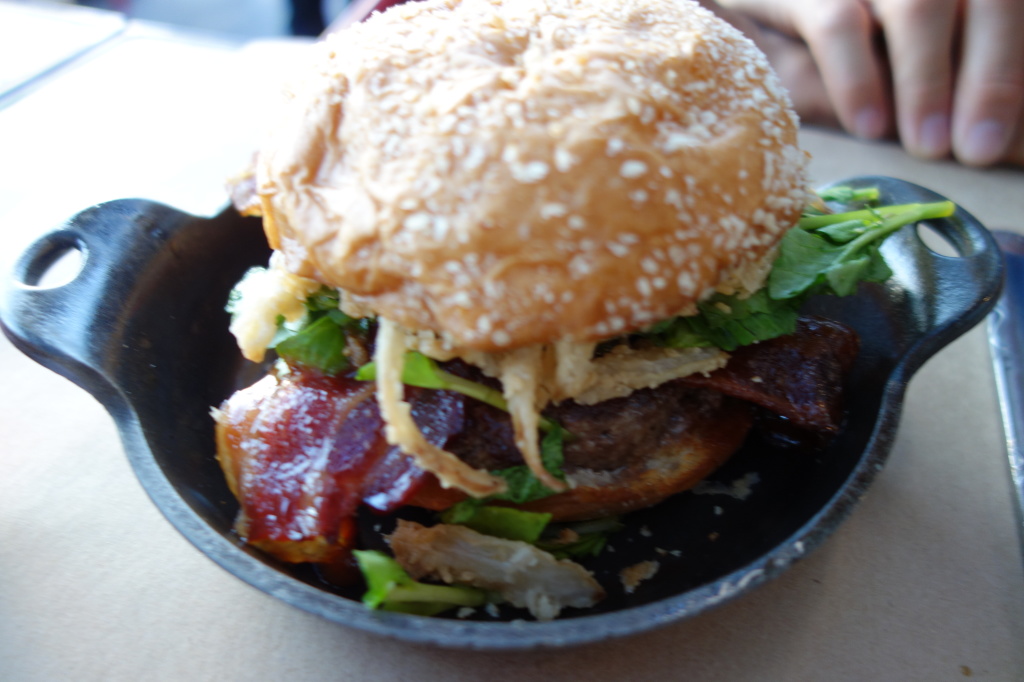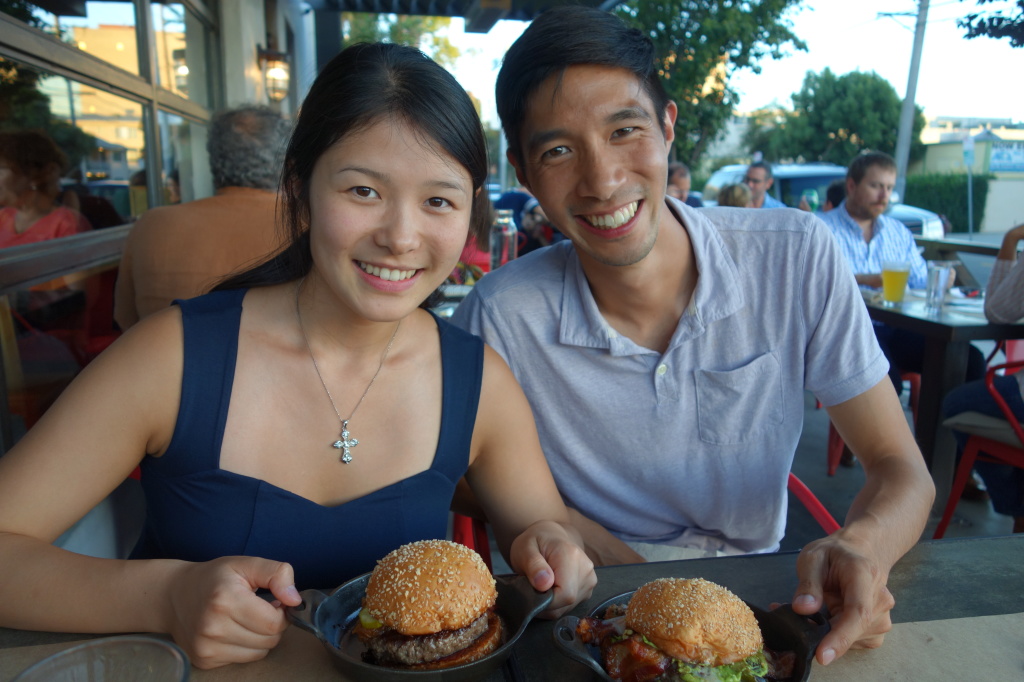 We went to Plan Check with his friend (I haven't asked for permission to post pics of him, so I won't for now), T. T is absolutely hilarious and their friendship is heartwarming. T, if you're reading this, it was such a pleasure to meet you!
Shame I can't say the same for Plan Check. I love my burgers. Obsess, even. But these were way too greasy. I thought the US were supposed to have amazing food? Very disappointed by this burger. Did they marinade their burger buns in oil? The taste of grease was so overpowering I could barely taste the meat or anything else. Gross.
Sweet potato fries… again, oily. That's the only taste I remember from that meal. Server was great with refills for my iced tea though!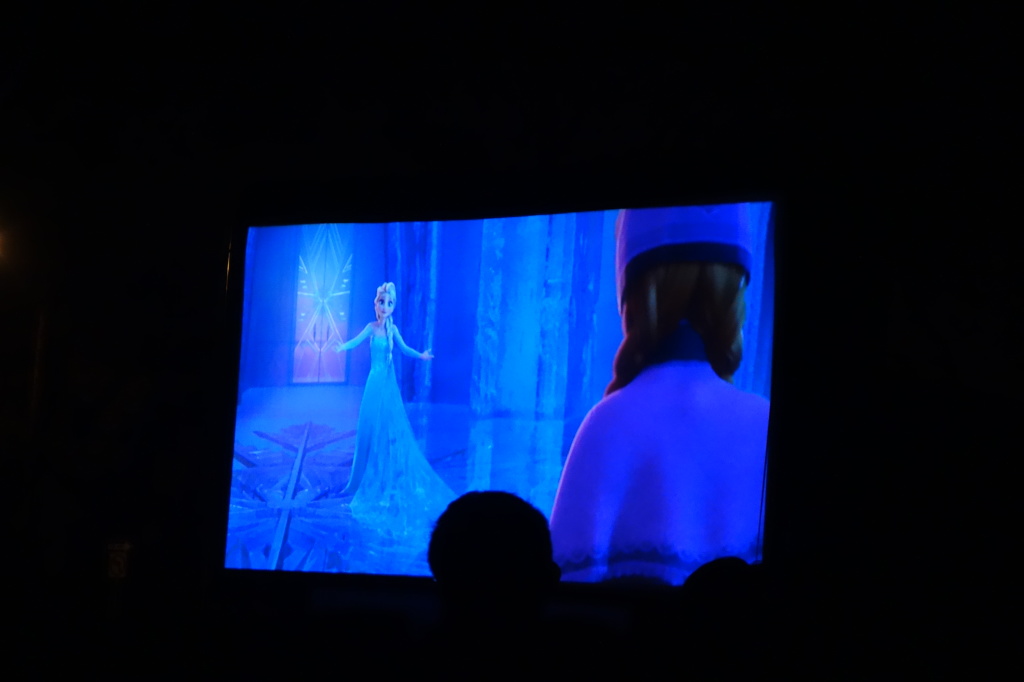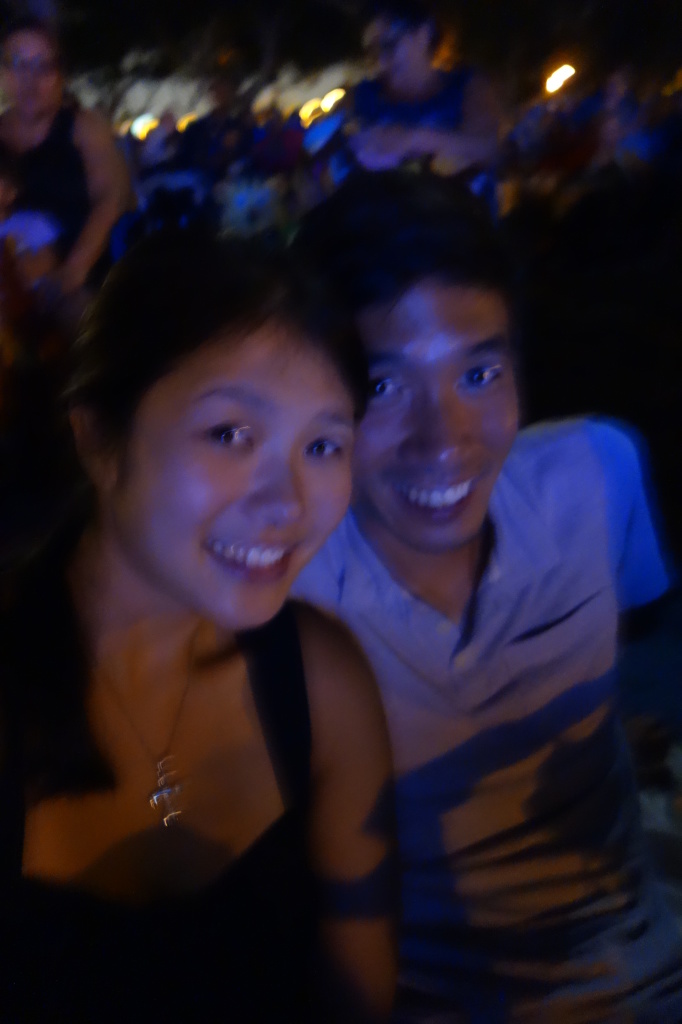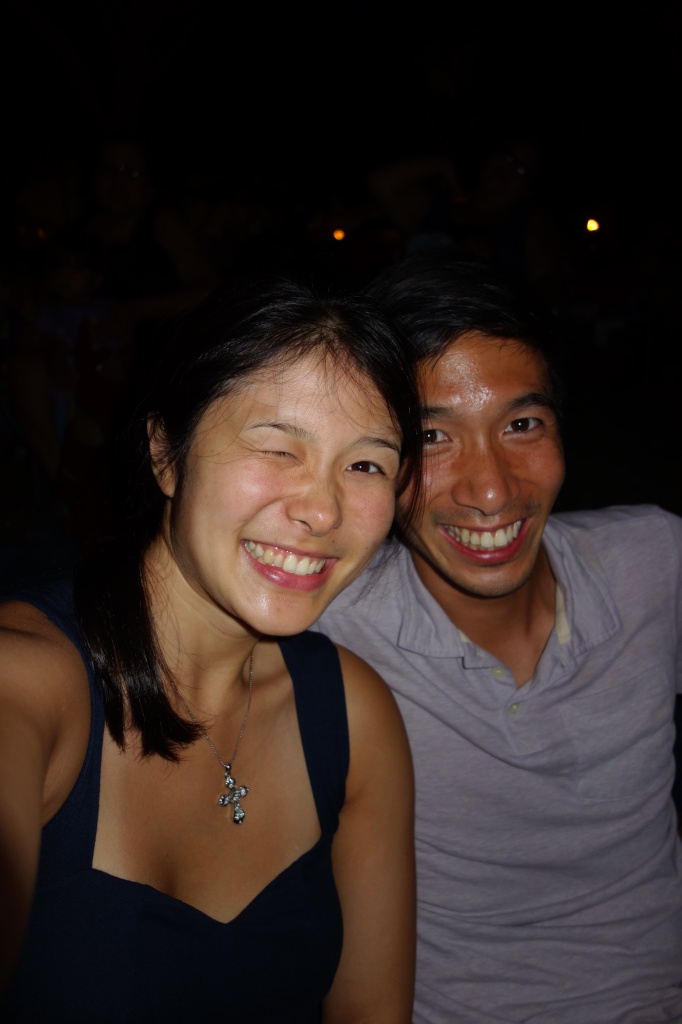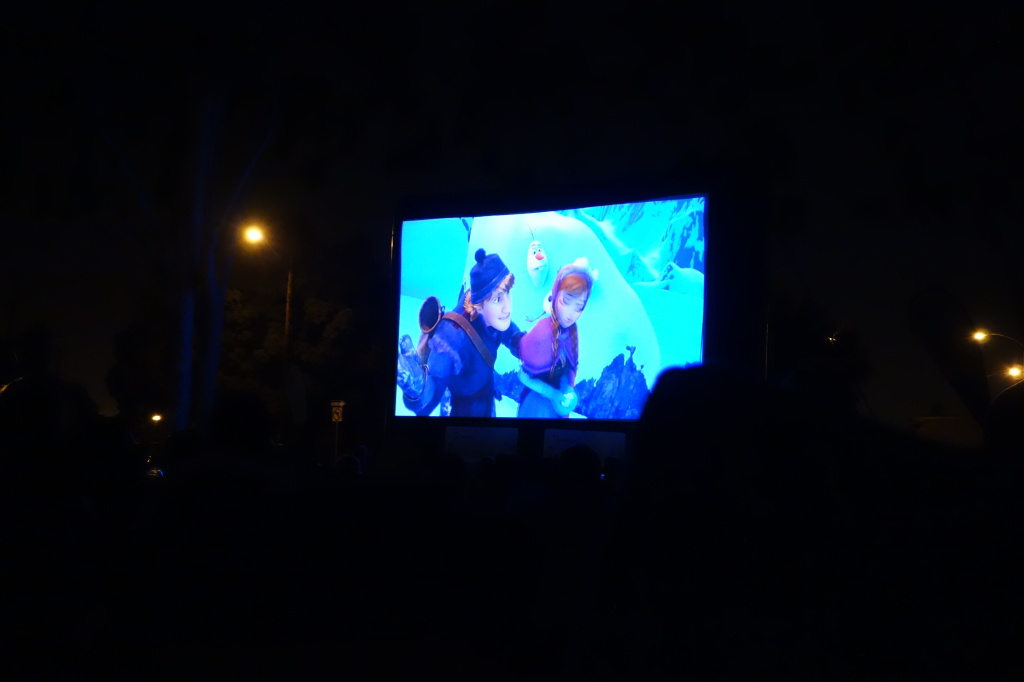 We caught an evening outdoor showing of Frozen (my favourite film!) at Long Beach. And thus concluded my 2nd day in LA (day 1 was mainly jetlag + coffee + dinner. Then sleeeeep).
I've been sick lately but really wanted to get this post up. It's done now so I'm going to pass out. Goodnight!!
Muchos love,
Bobbie