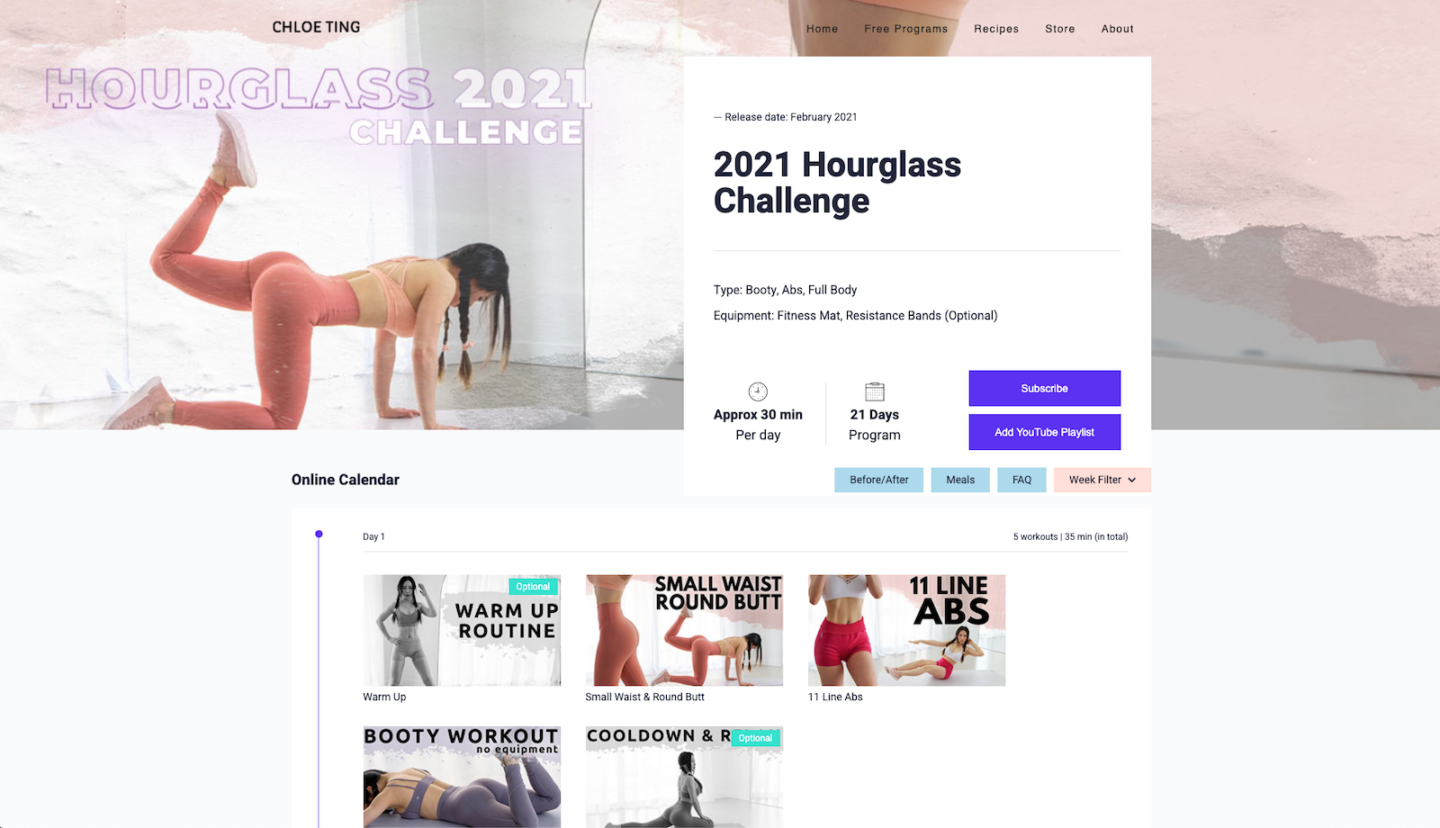 This post will be updated daily for days 8 – 14 of this challenge.
Click here for week one's updates of this challenge.
It's week two already! Wow, it feels like last week passed so quickly and yet so slowly at the same time, and now we're 1/3 of the way through the challenge already. I still think 3 weeks is my sweet spot – I remain excited to exercise although with the understanding that I'll make whatever adjustments I need to suit my schedule and fitness level, but at the same time I'll still be able to push myself to keep going because the end is near.
I really enjoyed the new videos from last week and I'm enjoying this challenge so far. I think this is the first challenge I've ever done that does not include HIIT workouts so it feels a little foreign, but I'm not complaining. I'm still getting a good workout and I am most likely working muscles that I haven't worked before since I was sore for almost the entirety of last week.
There are some new moves that I've loved doing – they're incredibly challenging and I've appreciated the challenge. I feel especially accomplished when I'm able to do a move that I wasn't previously able to, or do it with better form than before. Onwards, we go!
Read More