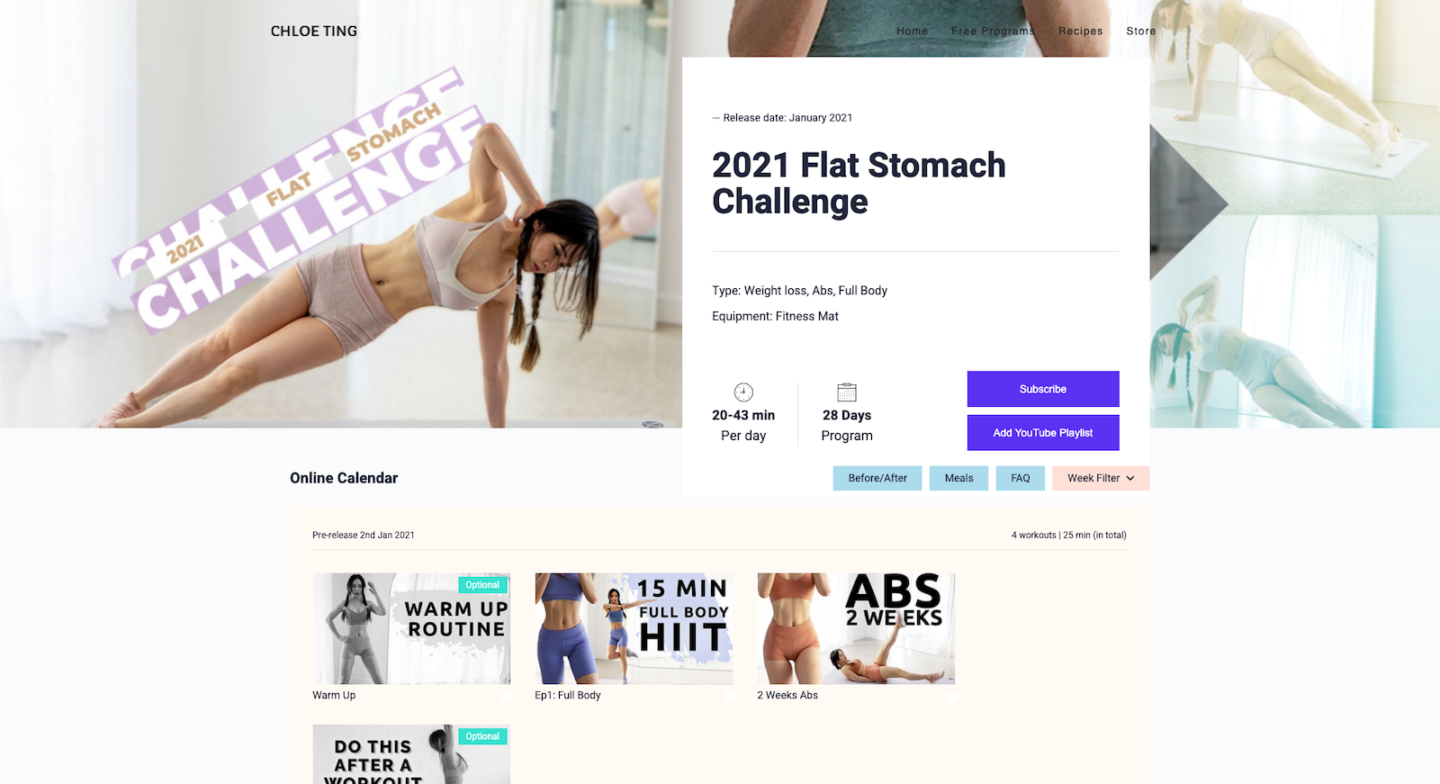 This post was updated daily for days 8 – 14 of this challenge.
Click here for week one's updates of this challenge.
Alrighty, we are in the second week already! Last week was very enjoyable and honestly flew by, probably because Chloe has released many new videos for this challenge, as well as kept each day's content fresh. There are far fewer repeated videos (but still enough to notice improvement) and that's been keeping me excited to workout on a daily basis.
I've already watched the new HIIT video that she released today and am looking forward to trying it out. There will be another new video released in a couple of days' time so I'm excited for that as well. Chloe has been very busy lately it seems, and I am incredibly appreciative of that.
Life is likely to be much busier this week given the things I need to sort out with my green card application plus work, but I still love the look of the workouts this week so I hope I won't need to skip any days. We shall see though, because shark week is supposed to start this week and the first day's always a little rough.
Read More