Day 2 (Sunday) was a little more challenging. I woke up later than I'd intended and only had a 2hr window to clean the house, have breakfast, lunch and rush off to Church. But that was my fault for being a lazy sod.
Breakfast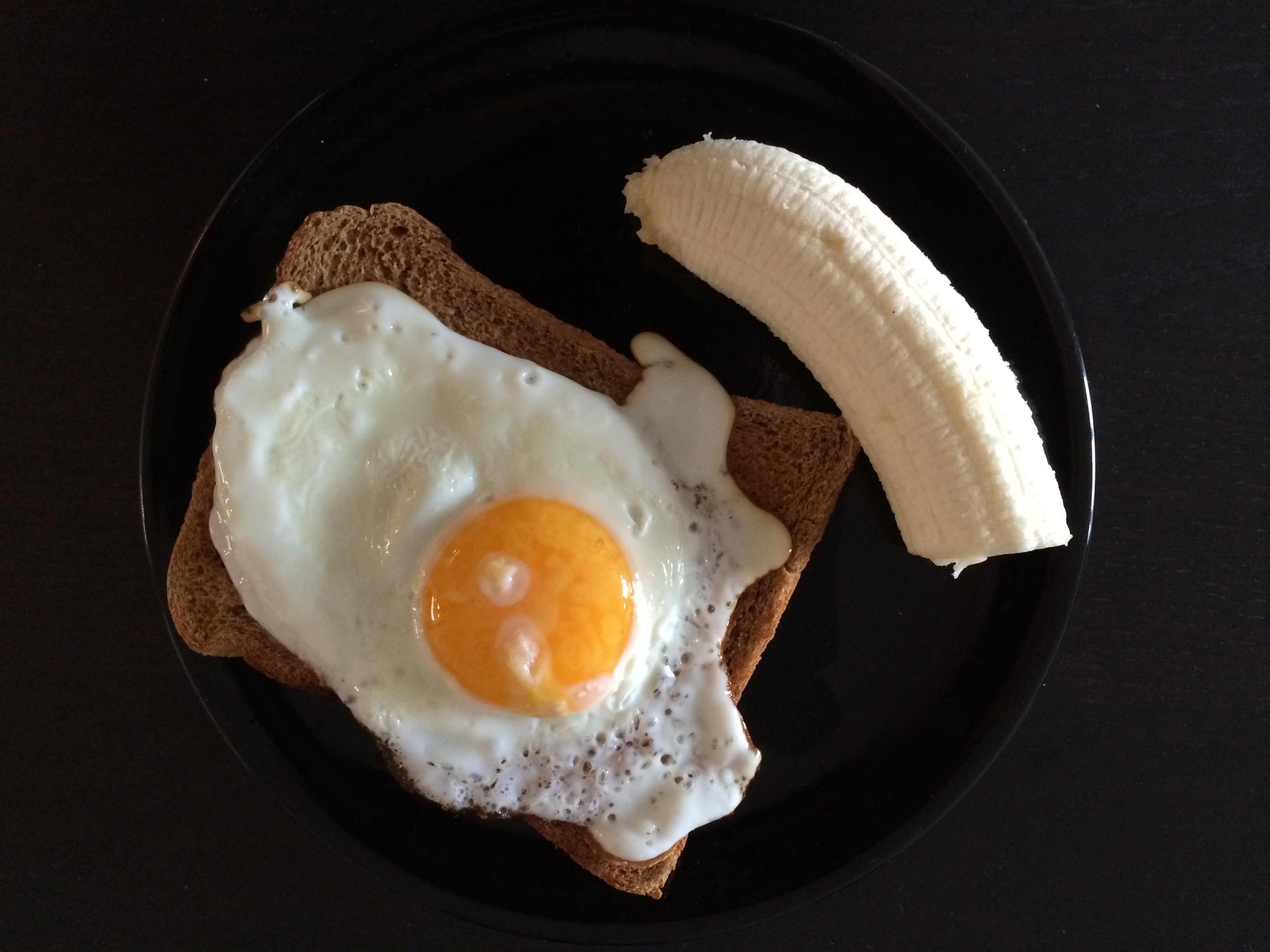 – 1 fried egg
– 1 slice toast
– Half a banana
The egg you could eat however you want. Toast + egg practically begs for the egg to be sunny-side up, so of course I had to deliver. Breakfast was yummy and I was very satisfied after.
Lunch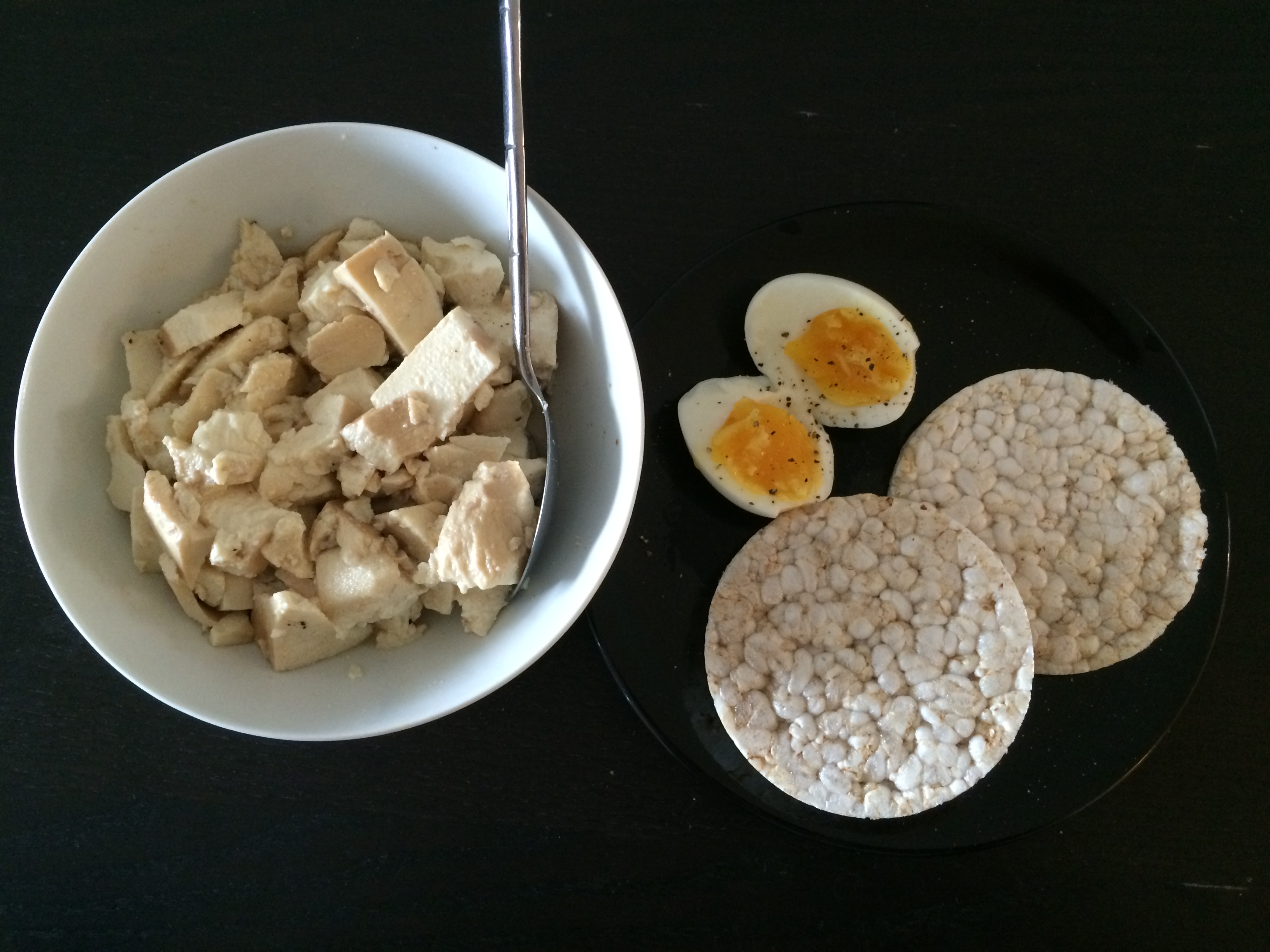 – 340g soft tofu
– Soft-boiled egg
– 2 rice cakes
So this meal I practically substituted everything. You're supposed to have cottage cheese but we all know how well cheese & I get along (hint: we don't). Tofu was one of the alternatives and I was supposed to consume 230 calories' worth. I wanted to season my soft tofu and eat it raw so only ate 220 calories worth and dressed it with 1 tbsp soy sauce, 1 tbsp sesame oil and salt & pepper.
I didn't buy saltine crackers (I actually didn't realise we had them here) but rice cakes were supposedly a perfect substitution, so I had 2 rice cakes instead (70 calories worth).
The diet said hard-boiled egg but suggested we could have it however we wanted. As I was making so many substitutions already I went for the slightest change and semi-soft boiled it.
This meal was a bit tough. Even though I put sauce on my tofu I used minimal soy sauce and sesame oil for the amount of tofu I ate. It wasn't too bad as I was eating it with rice cakes so the contrast in texture helped me finish it. Otherwise it was just tasteless and bland, bleurgh.
Dinner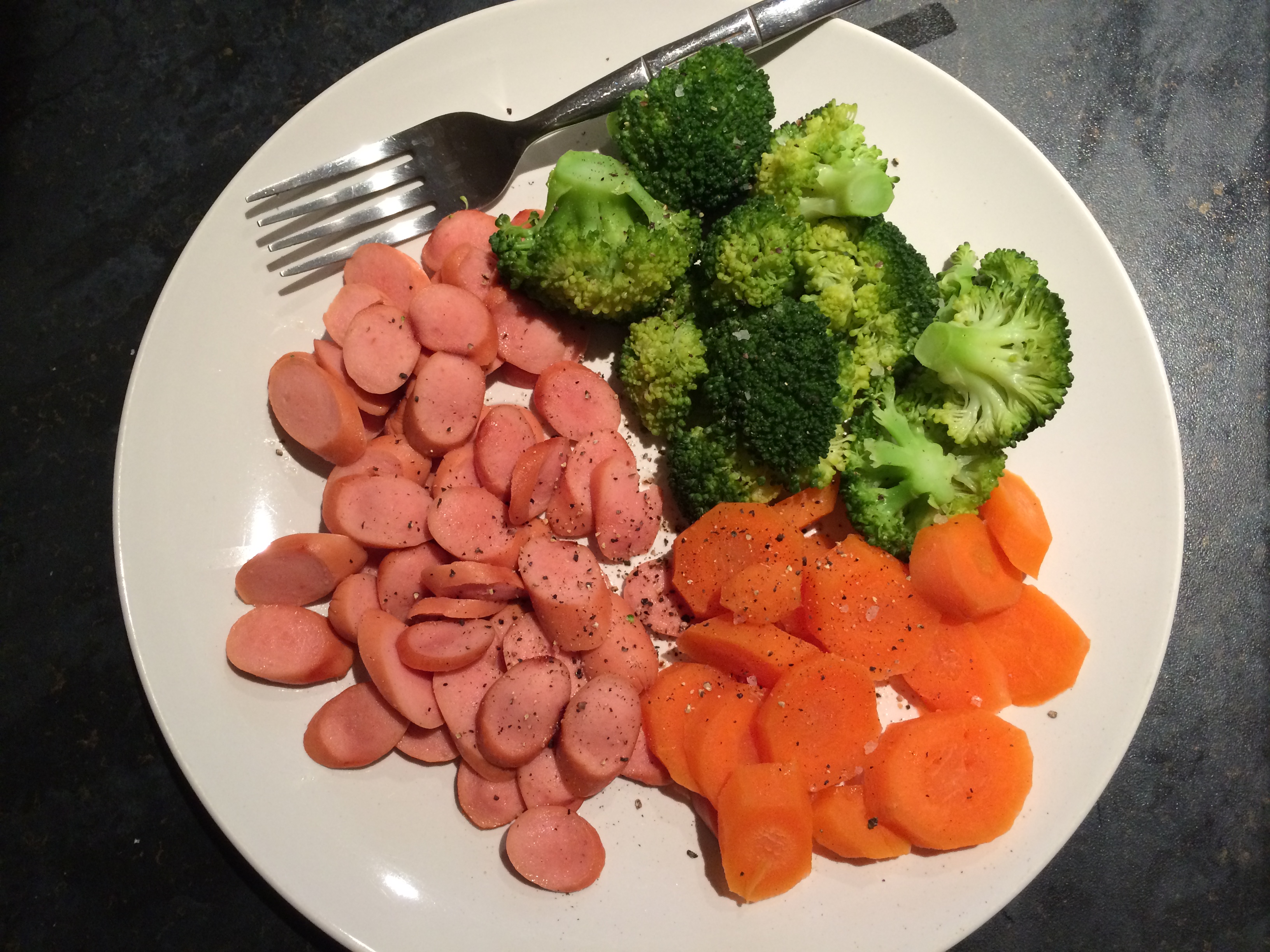 – 3 frankfurters
– 90g broccoli
– 61g carrots
I microwaved my frankfurters and steamed my veg then seasoned with rock salt & pepper. The flavours worked really well together and it was generally a delicious dish! I would totally eat this again. The only thing I'd change is the frankfurters.
The diet said 2 hot dogs, but it looks like American hot dogs are a lot more calorific than frankfurters… We're supposed to eat 350 cal worth and 1 frankfurter was only 100 cal. I couldn't stomach the thought of eating 3-and-a-half frankfurters in one meal so left it at 3.
Apparently it also doesn't matter when you eat the food, as long as all the food gets eaten and nothing else is eaten throughout the 3 days. If I do it again I'd totally switch out 1 frankfurter to have with my bland lunch and eat 2.5 frankfurters for dinner. Mmmm.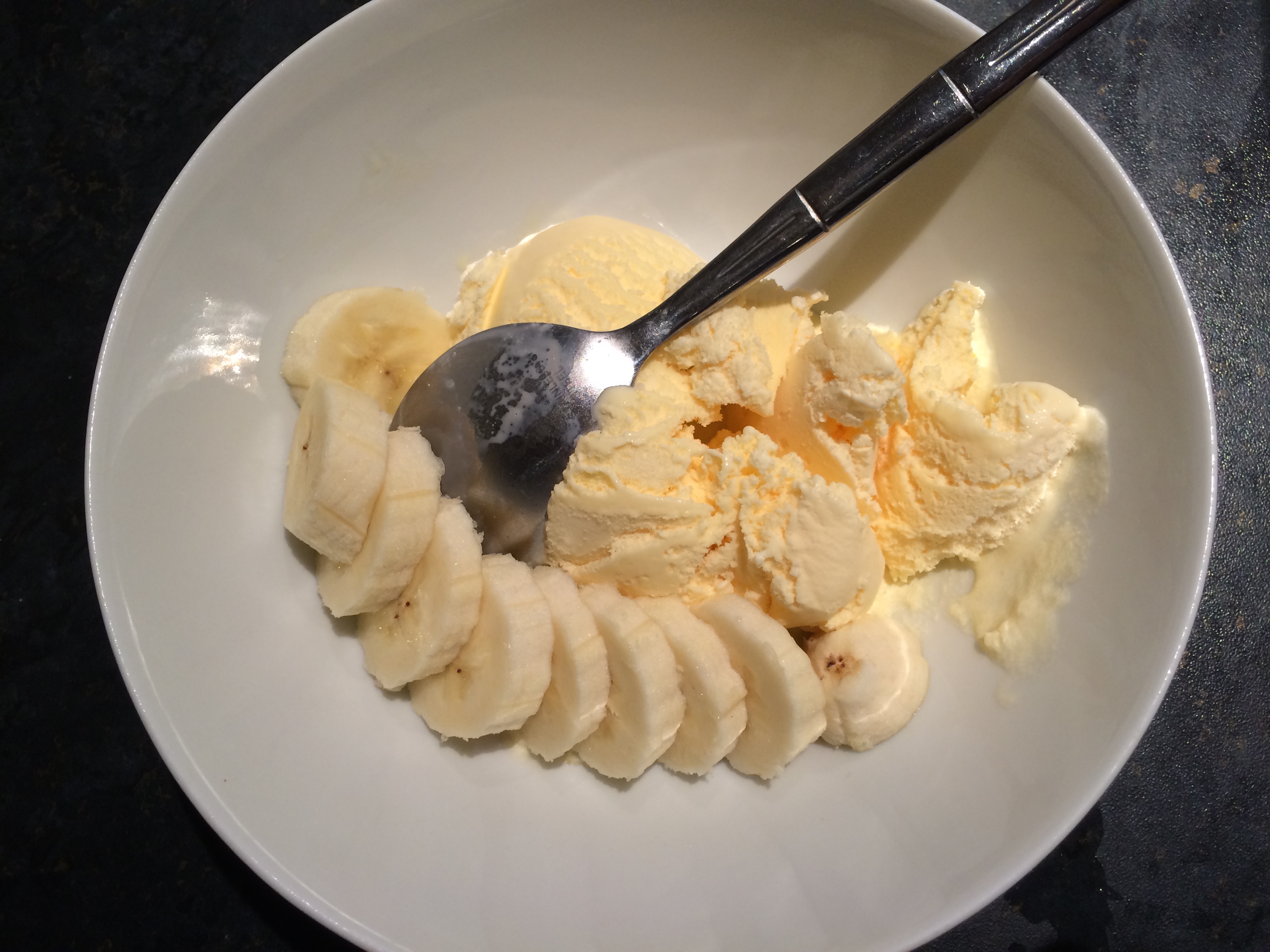 – 68g vanilla ice cream
– Half a banana
EOD Verdict
Seriously I'm not used to eating vanilla ice cream. I had all sorts of cravings like burgers, fries, steak, pizza… all the bad but oh-so-good stuff. Having vanilla ice cream at the end of the day made me crave savoury foods again.
I originally wanted to exercise but found that I was quite drained by the end of the day and the diet sustenance wasn't enough to keep me going and muster up strength to do an hours' any Blogilates.
I was also getting super hungry around 5pm but had gone for a massage so didn't get to eat until around 7pm. That probably drained me too.
I felt a little unwell at the end of the day, almost as if I were coming down with something (I wasn't, or at least, I haven't). I was tucked up in bed by 10pm and asleep by half past.
A far cry from my usual stay-up-til-midnight, don't-sleep-til-1 routine.
It's like this diet is giving me a whole new healthy lifestyle or something!
Muchos love,
Bobbie