Day 3 was by far the most difficult as you're only limited to 1100 calories for the day. I knew it would be tough and I've read plenty of comments from people who couldn't get through it without either cheating, or… well, giving up.
It was tough. I woke up on day 3 having had a good 9.5hrs sleep and about 30mins snooze time (would you believe it, I woke up naturally at 8am and freaked out and forced myself back to sleep-ish. I never wake up early).
I believe that affected my weigh-in (although to be fair, I wasn't supposed to weigh myself until after all 3 days were complete). My morning routine was a bit messed up, I drank about 500ml water before weighing myself so it looked like I even gained 1lb back from the day before. I'm sure this wasn't the case, however. If anything, it at least made me even more determined to see this final day through.
Breakfast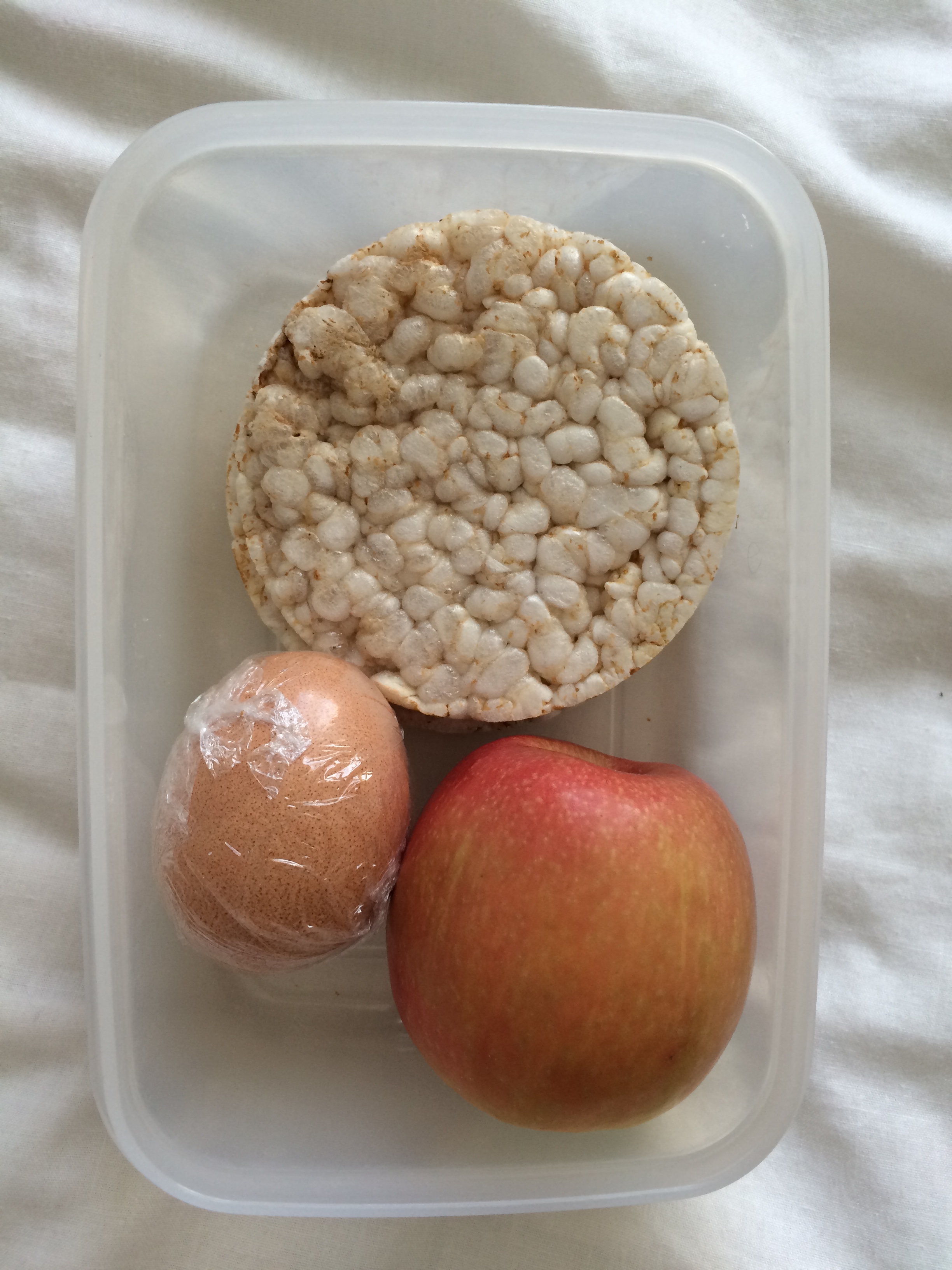 – 2 hard boiled eggs (I ate one before setting off to work and packed the rest to take and eat at work)
– 2 rice cakes
– 1 small apple
You're supposed to have cheddar cheese and saltine crackers, but you know my hate-hate relationship with cheese…
I really paced myself with the day's food. I didn't want to eat it all in one go as I'd end up starving later. I had a hard boiled egg at home plus a hard boiled egg at work, then at work I cheated and had…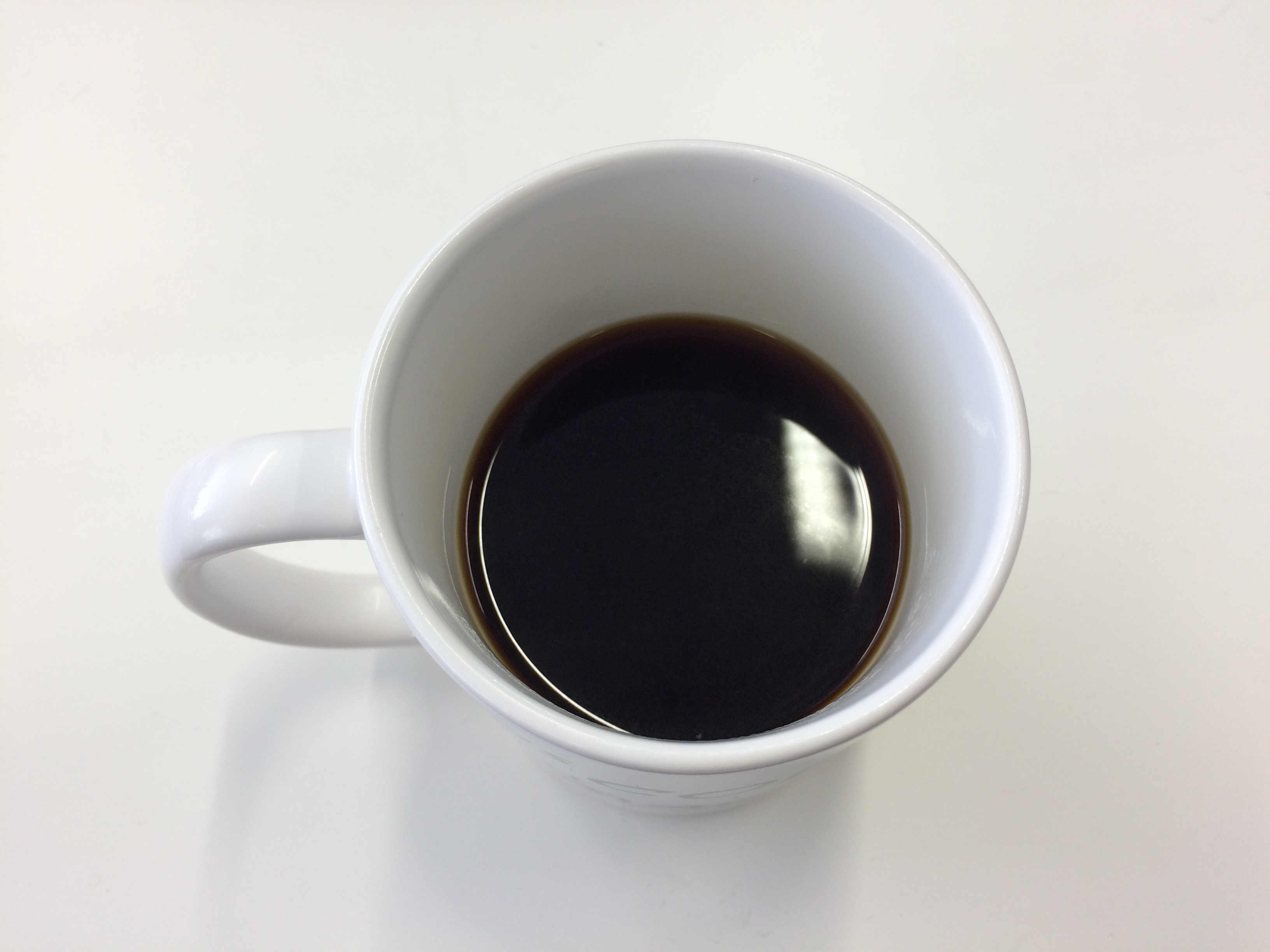 Half a cup of black coffee. Apparently this is fine, as long as you substitute the calories elsewhere. I do know that my 2 rice cakes don't amount to the full 70 cal so I think it was fine.
I'm fine skipping breakfast and drowning myself in water, green tea and coffee, so I ate nothing else in the morning.
Lunch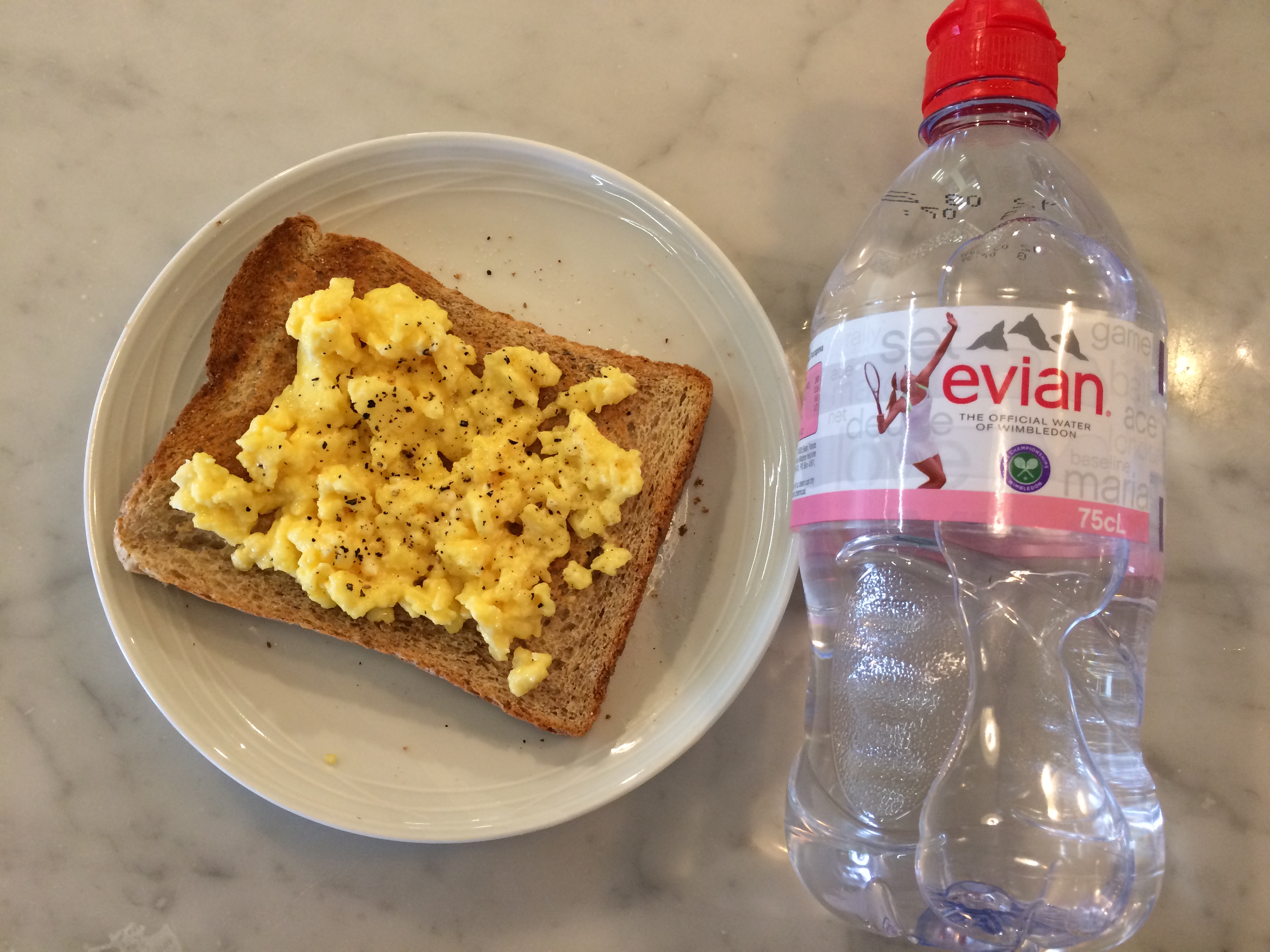 – 1 scrambled egg
– 1 piece of toast
The diet said hard boiled egg or however you like it. Well, I like mine scrambled with a small blob of butter and salt & pepper on toast. I'm pretty sure my butter may have added a few more calories, but I literally ate one small/medium sized egg and toast for lunch! Besides, you can't scramble eggs without butter.
Oh, and lots of water.
As if that's enough food though. If anyone at work was wondering why I was so quiet all day… well, this was why.
Dinner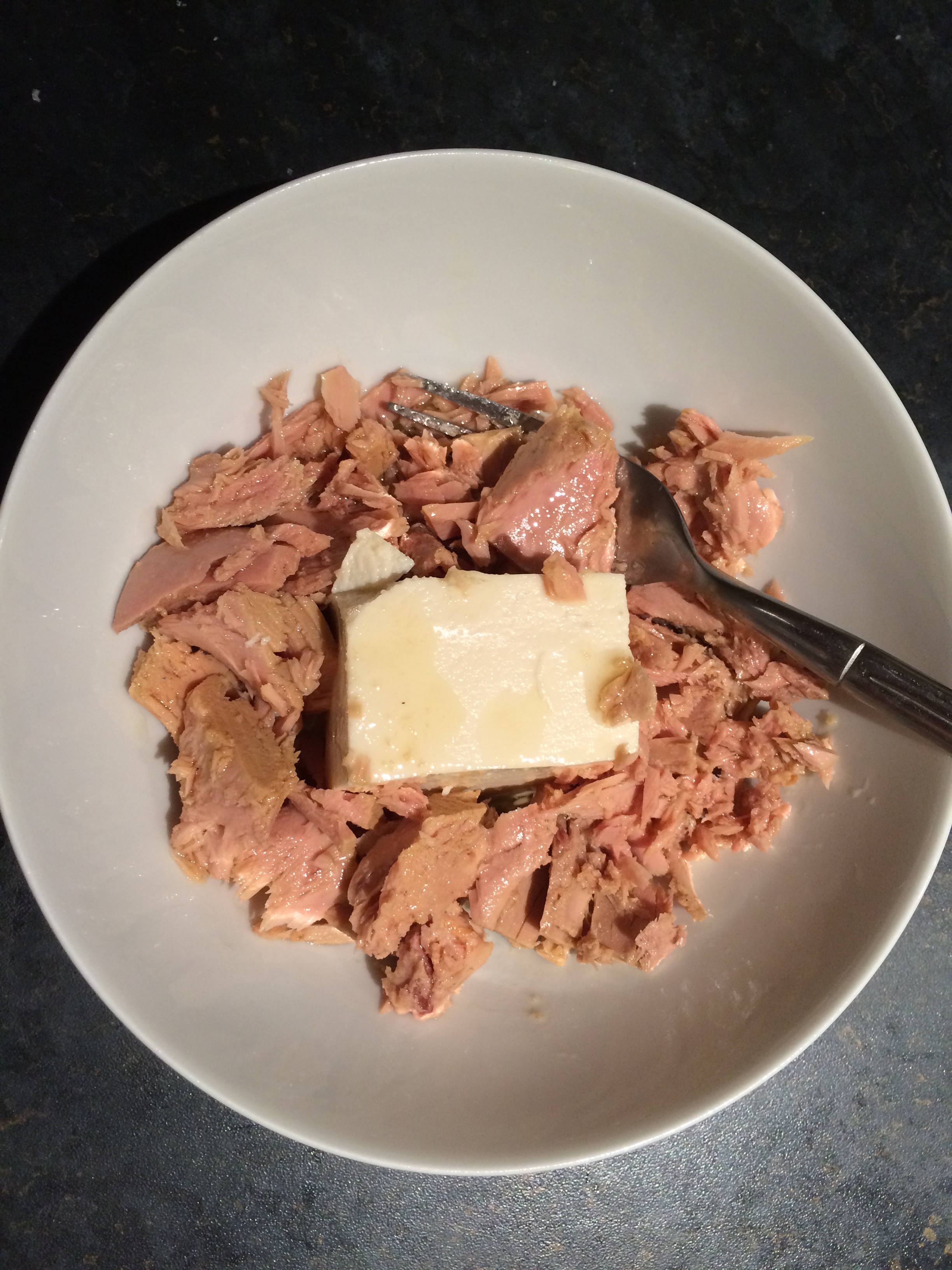 – 134g tuna
– 72g soft tofu
I've been eating tuna steak in olive oil, mostly drained but I figured olive oil is good for you, good fats and adds a little moisture to the dish so didn't overly drain my tuna when I measured it out. I originally wrote down different measurements for tofu and tuna, but I only had 72g of tofu left so I adjusted my tuna quantity accordingly.
Either way, I just made sure I ingested 300 calories for this 'meal'.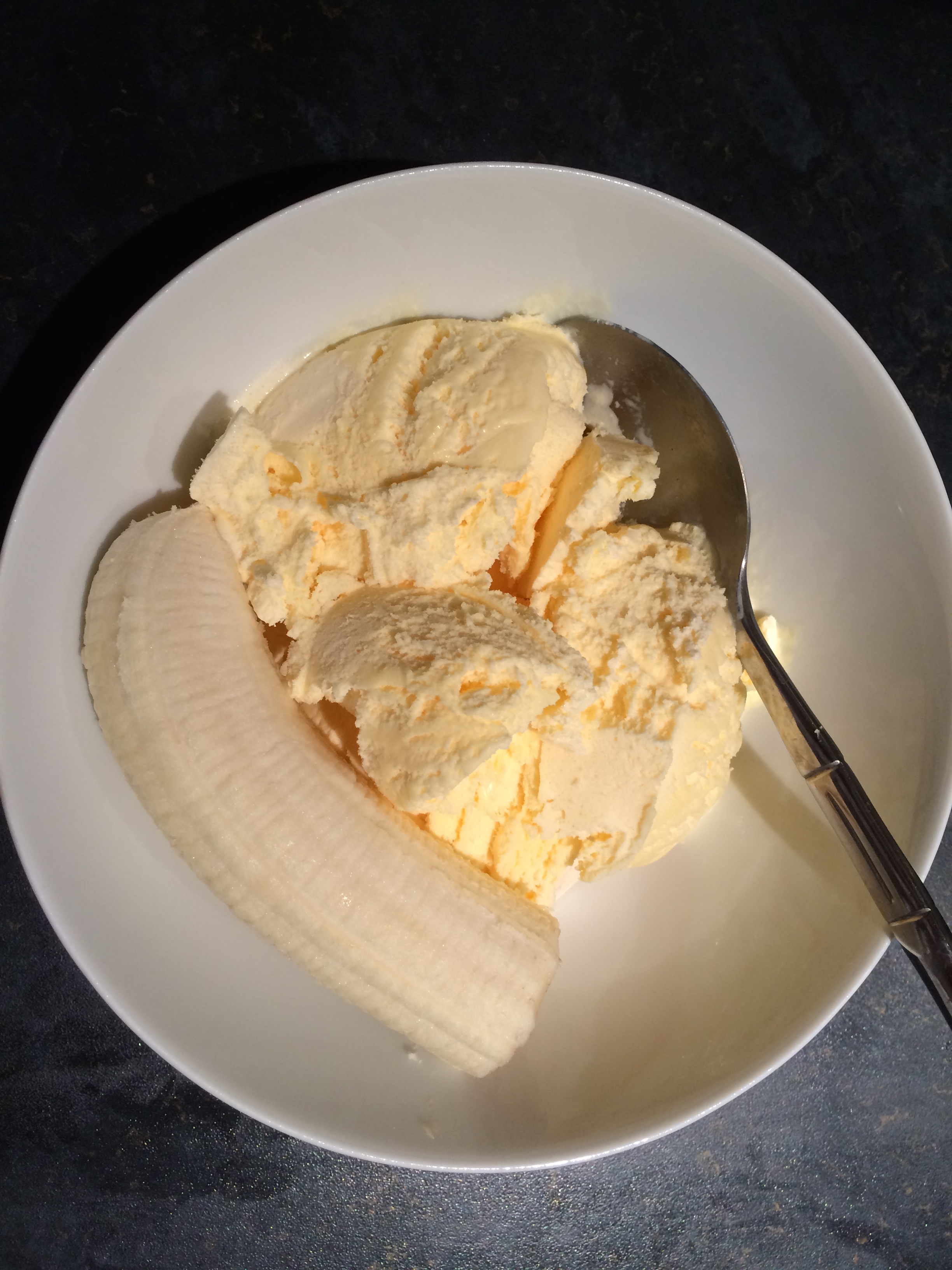 – 136g vanilla ice cream
– Half a banana
As you can see, hunger made me give up on presentation.
EOD Verdict
This day was difficult but thankfully not unbearable. I paced the morning's food since you're practically starving yourself until dinner. I only had 2 hard-boiled eggs before noon so when I was getting really hungry in the afternoon I was able to eat my apple and rice cakes to keep me going.
I also bloated myself with water to curb my hunger. I must have had 2 litres of water in the afternoon alone.
Dinner wasn't too bad as the rough texture and natural saltiness of the tuna mixed with soft tofu worked well together. The diet said 1 cup tuna on its' own initially, I was not down for that.
After dinner I realised I had very little energy left so exercise was really out of the question. But who cares when my daily calories were so limited. By about 10pm I was super sleepy again. Bedtime before 11pm two nights in a row? What is happening to me…
I bet you want to find out if it worked eh? Results in the next post so you'll just have to stick around I guess! ;)
Muchos love,
Bobbie