Murcia: the region in South-East Spain bordered by Andalusia and the Valencian Community on the Mediterranean coast.
A major producer of fruits & veg and flowers, it boasts ridiculously warm weather and something like 360 days of sunshine a year (okay I may be exaggerating there, but you get the idea).
In fact, the climate is so perfect the region has 120 ~ 150 days/year where the sky is totally clear, says Wikipedia.
And because it's on the coast, that basically spells sun, sea and miles and miles of beautiful sandy beaches.
The best part is everything there is has been made crazy cheap as the EUR is so weak. Perfect place for a holiday, my family and I thought. Temperatures were reaching early-mid 20ºC the week before we arrived. I was so excited. So, bikinis packed and sun lotion prepped, we donned our summer gear and headed over for a week during the Easter hols.
We must have chosen the one week the weather decided to suck.
We arrived in San Javier to gale force winds & drizzly rain and frankly didn't want to leave the warmth and comfort of our air-conditioned holiday abode. No joke, for a day we just went nowhere.
To be fair, we had a pretty nice holiday home. After the initial confusion and frustration due to lack of communication from the letting agents (although they were great in the end), the home itself was wonderful. It's spread across 3 floors with a living room, separate kitchen, ground floor bedroom & en-suite, two double bedrooms and a fancy bathroom, terraces on all levels and the second/final floor is a rooftop terrace!
My sister and I played cards whilst our parents watched their Chinese drama.
Slightly a waste of a holi-day in Spain, but the change in environment was very welcome.
After all, the most important part of a holiday is sleeping in family time, no?
Finally after a day the weather cleared a little and we jetted outside to make the most of it.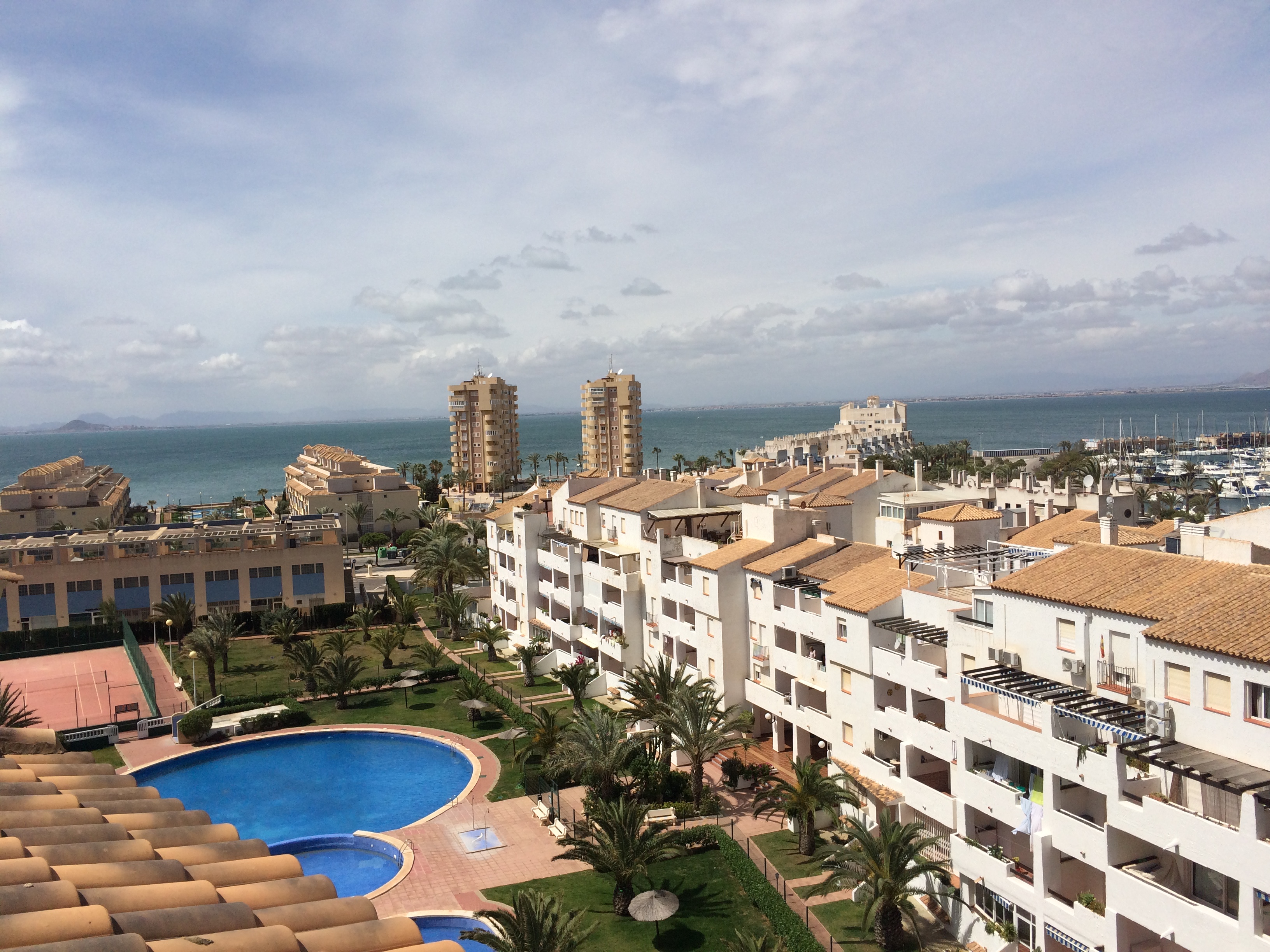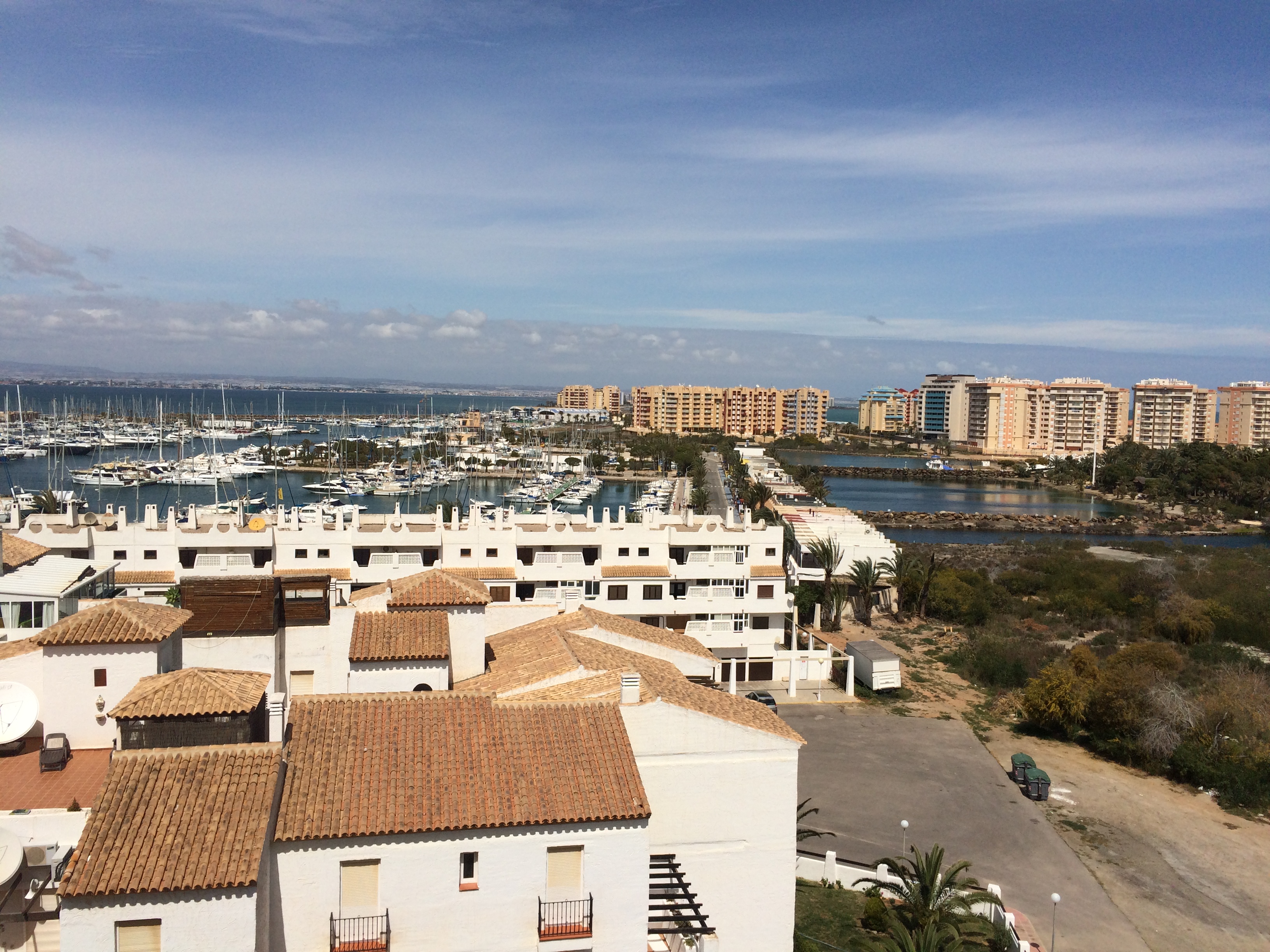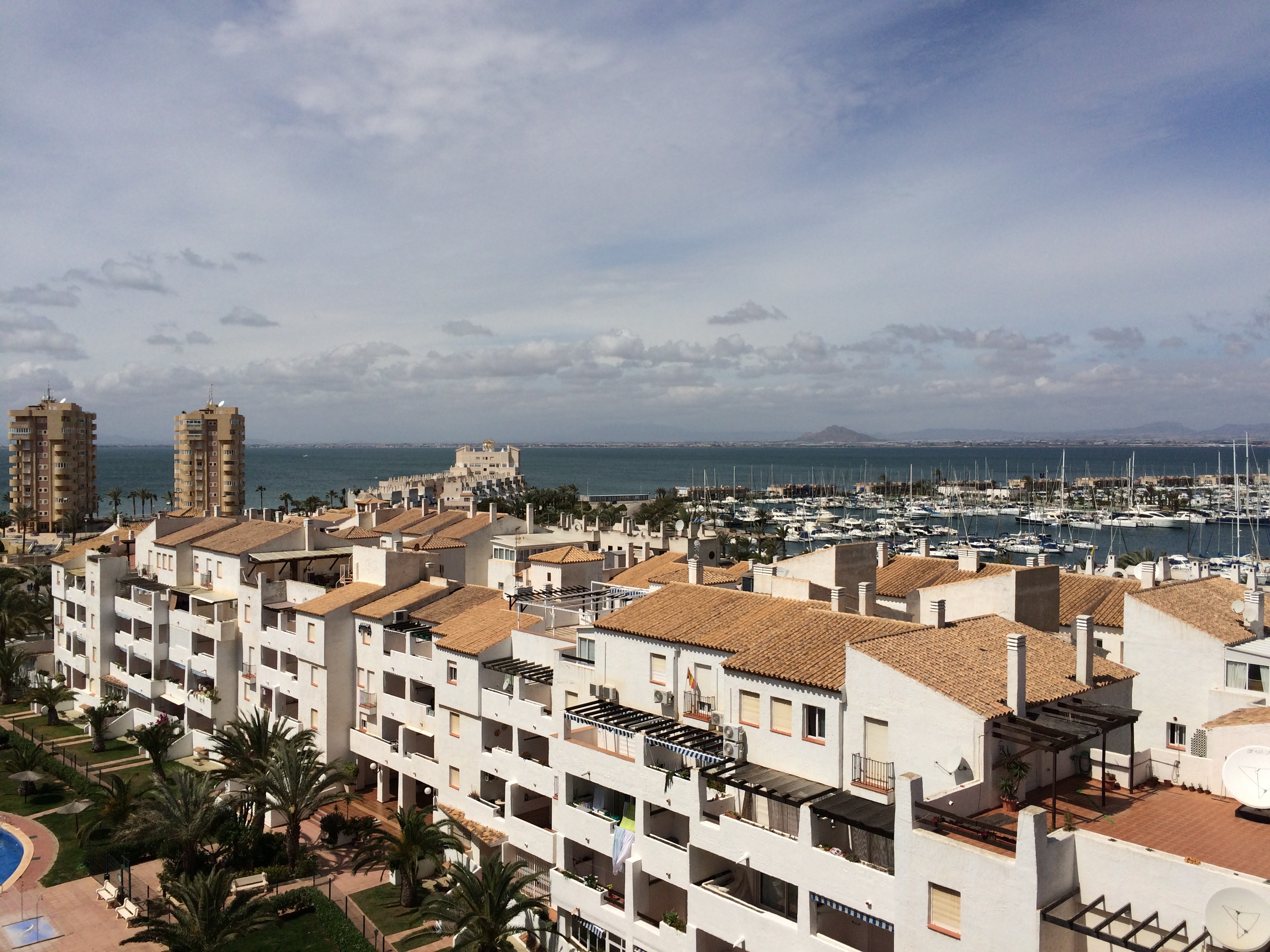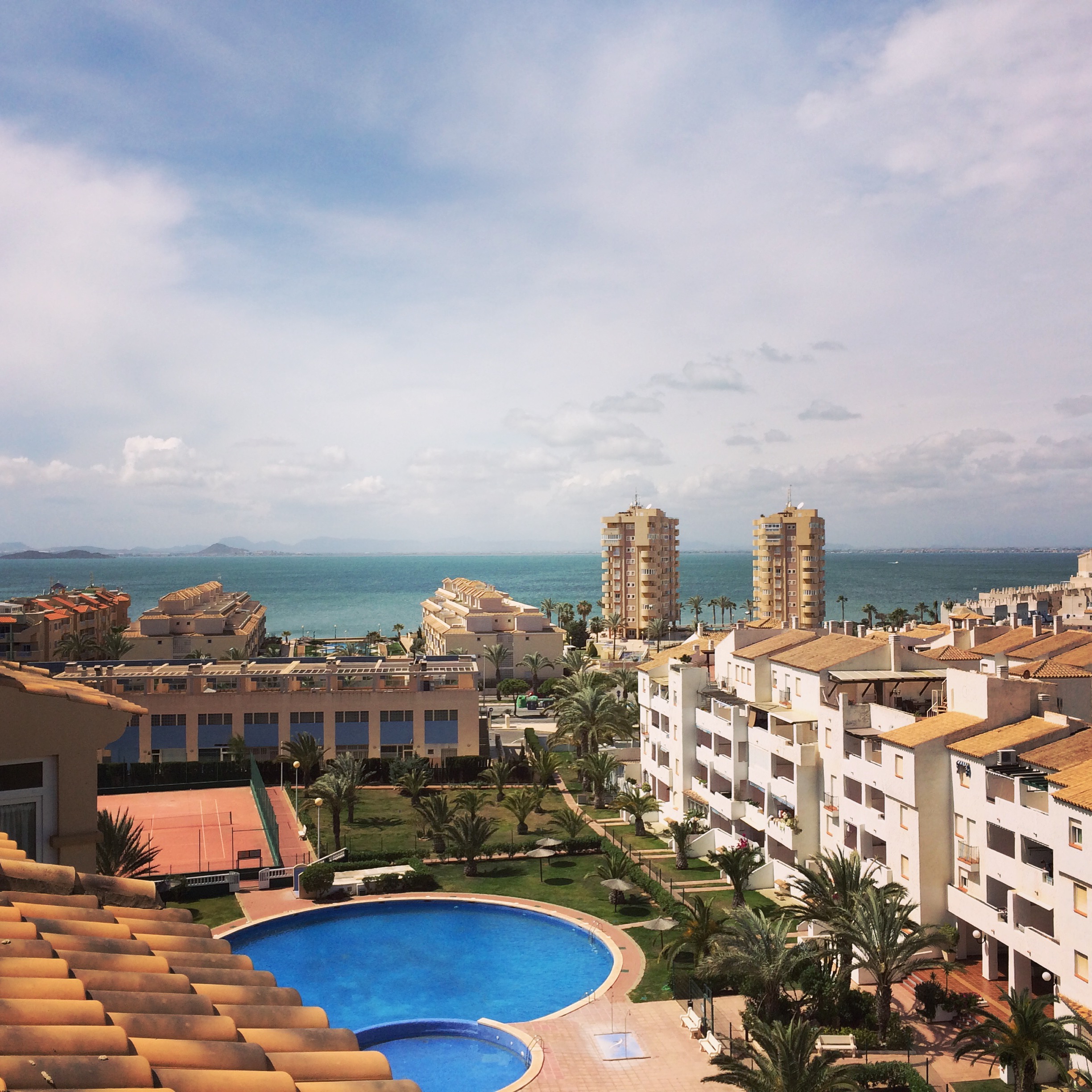 Not a bad view from our rooftop terrace if I do say so myself.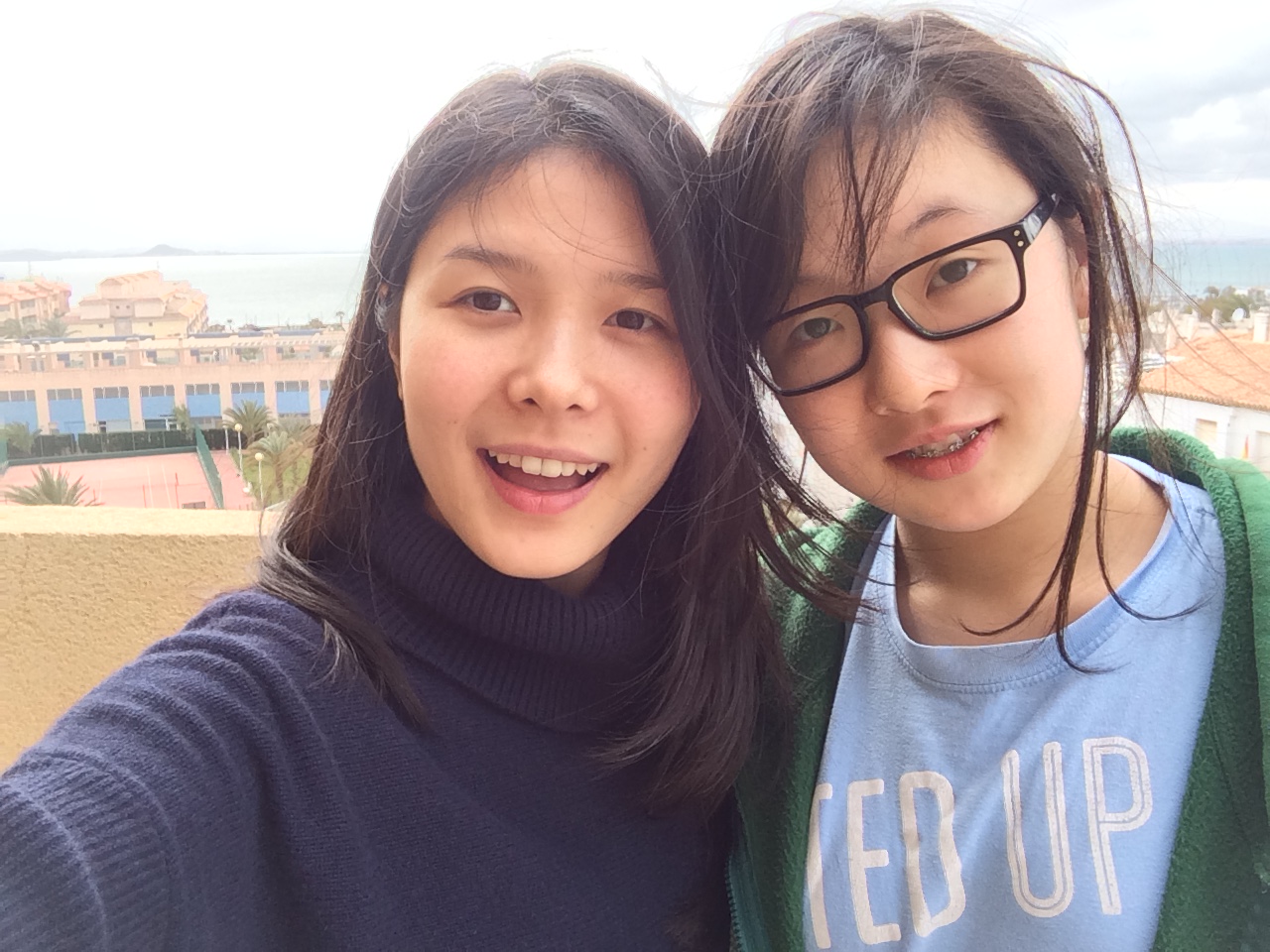 Le sis and I went to our first floor terrace to take selfies on my iPhone. Oh, you thought I was joking about the wind?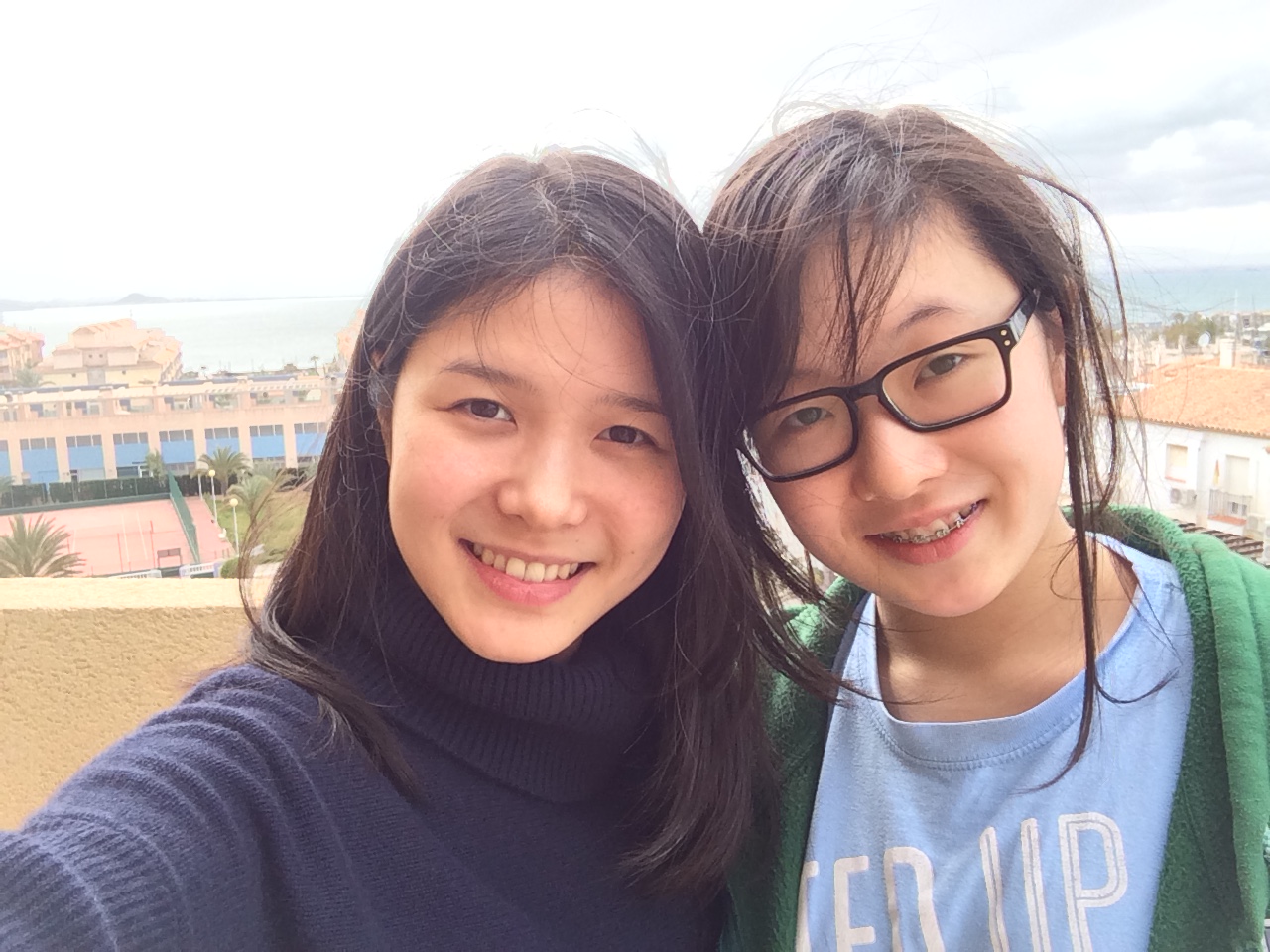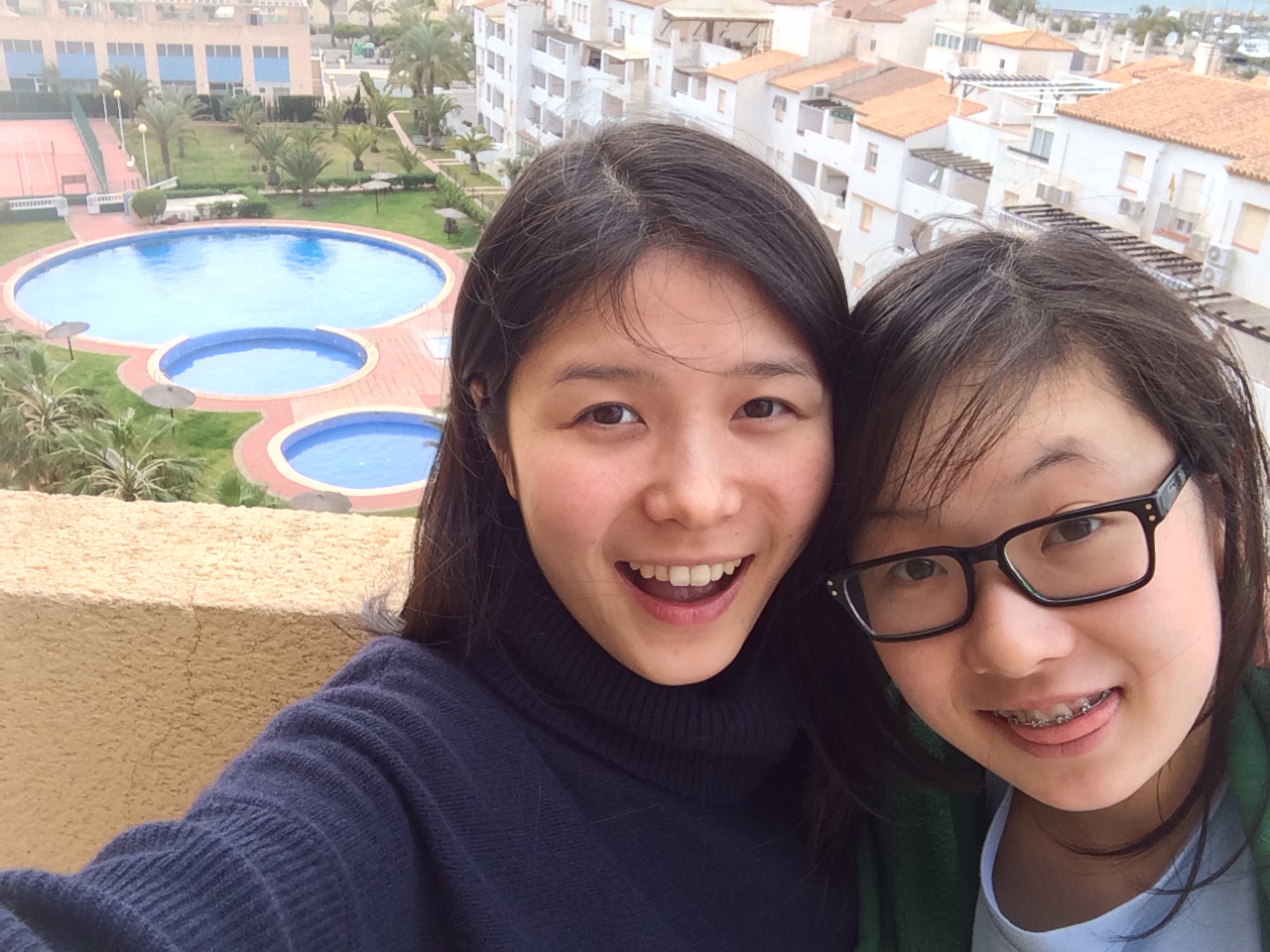 Just look what it's doing to our hair!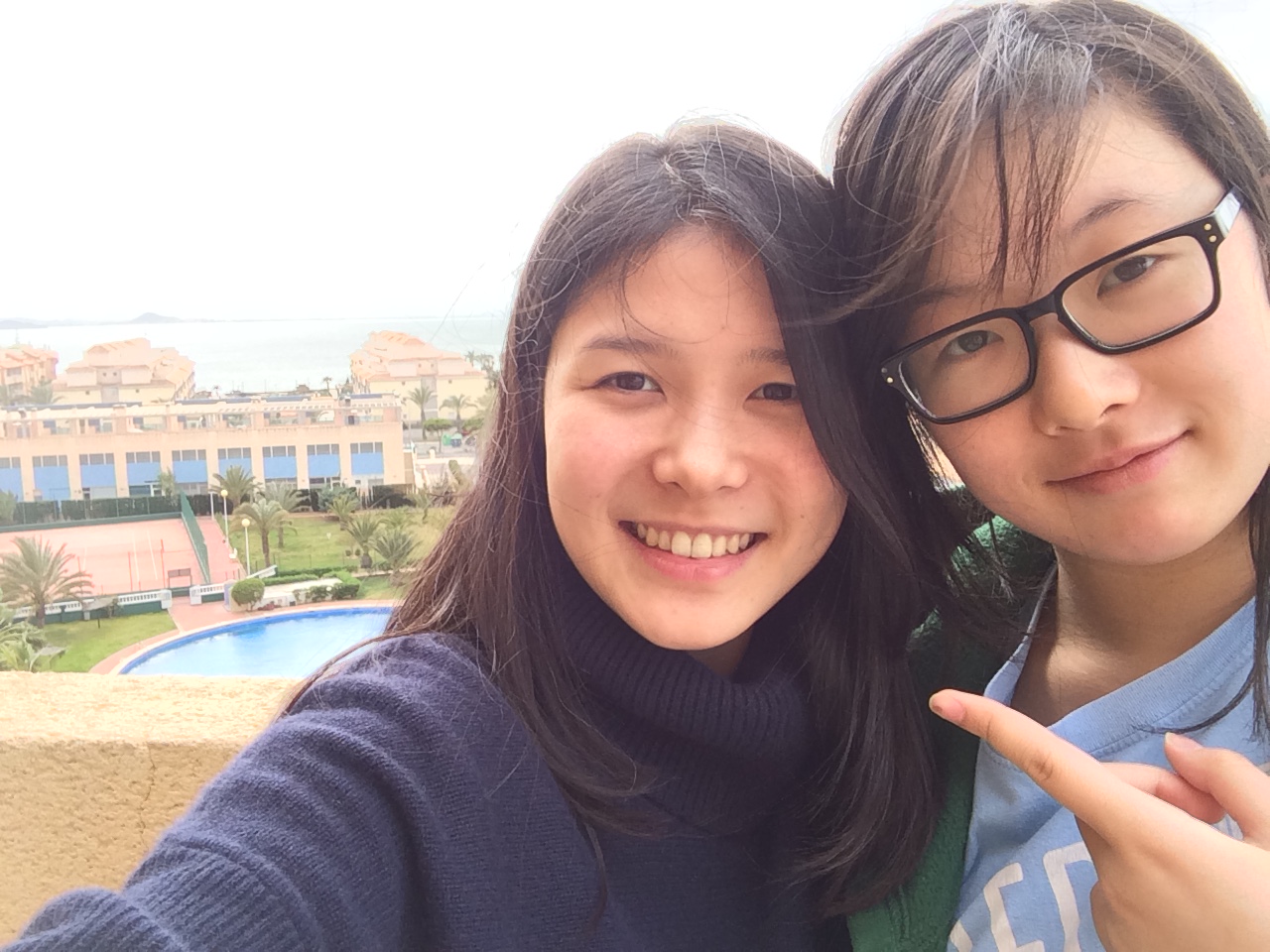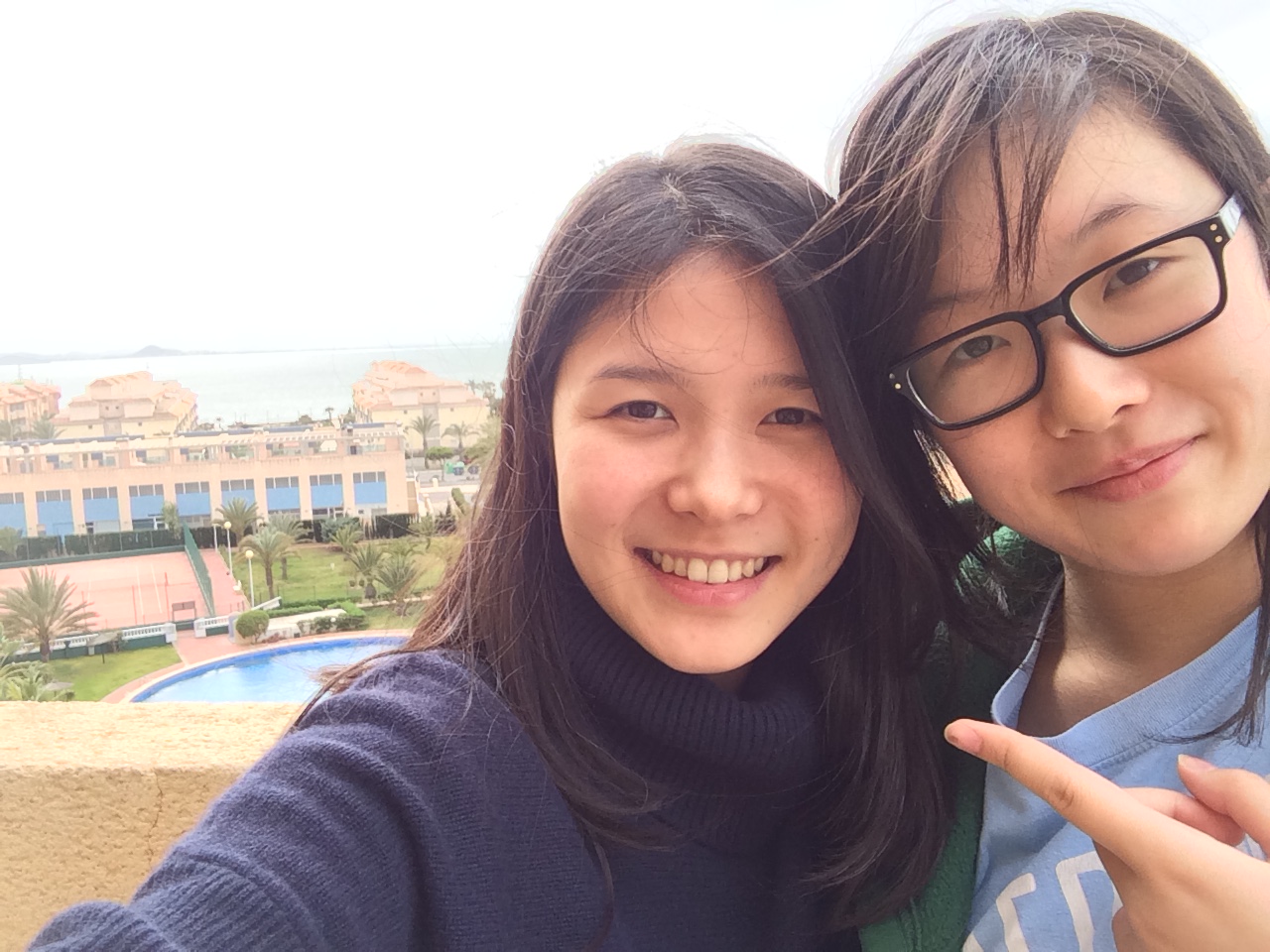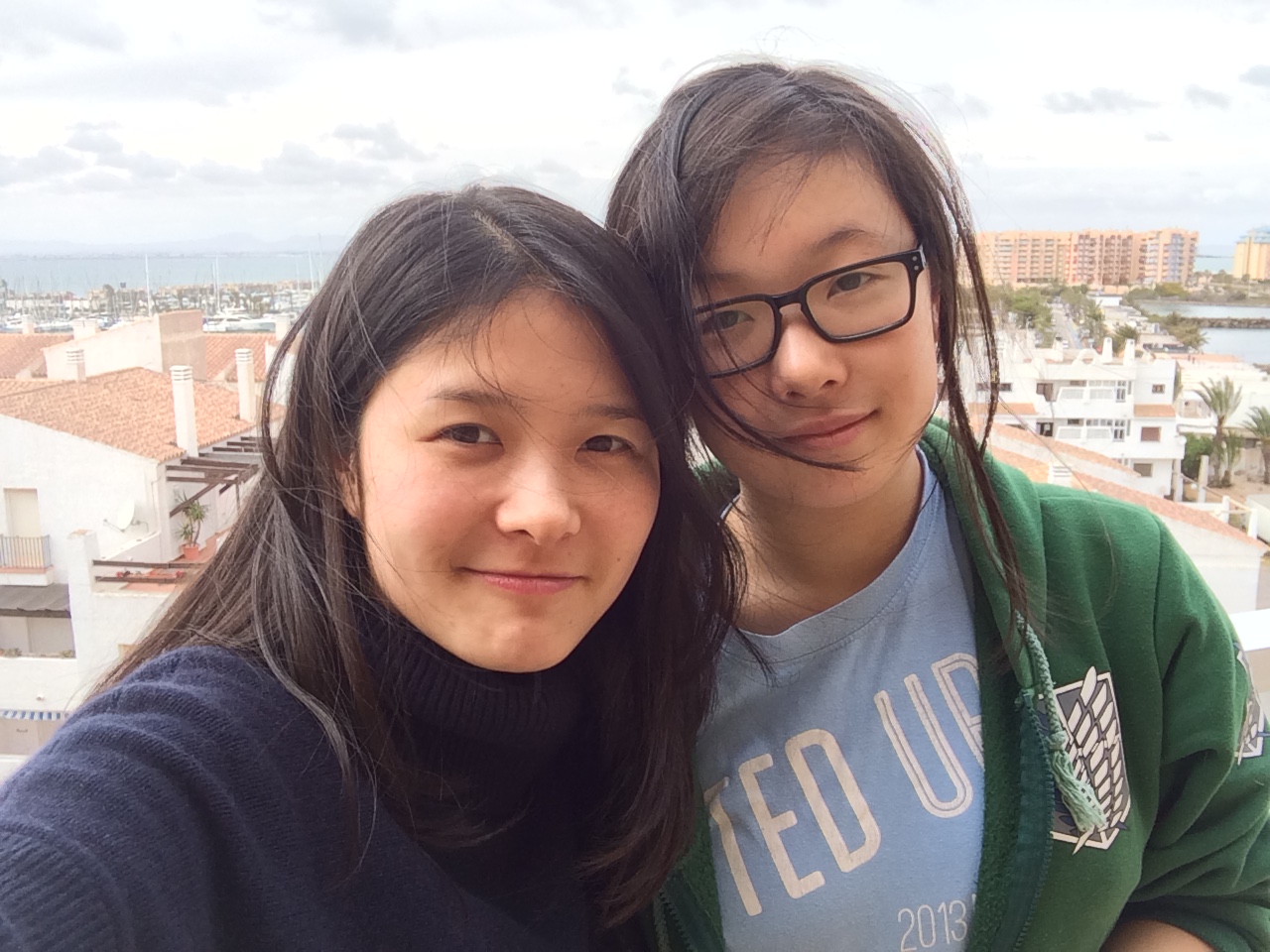 Ventured out for a bit of grub and caffeine at a local café a stone's throw away whilst our parents went for a walk in the area.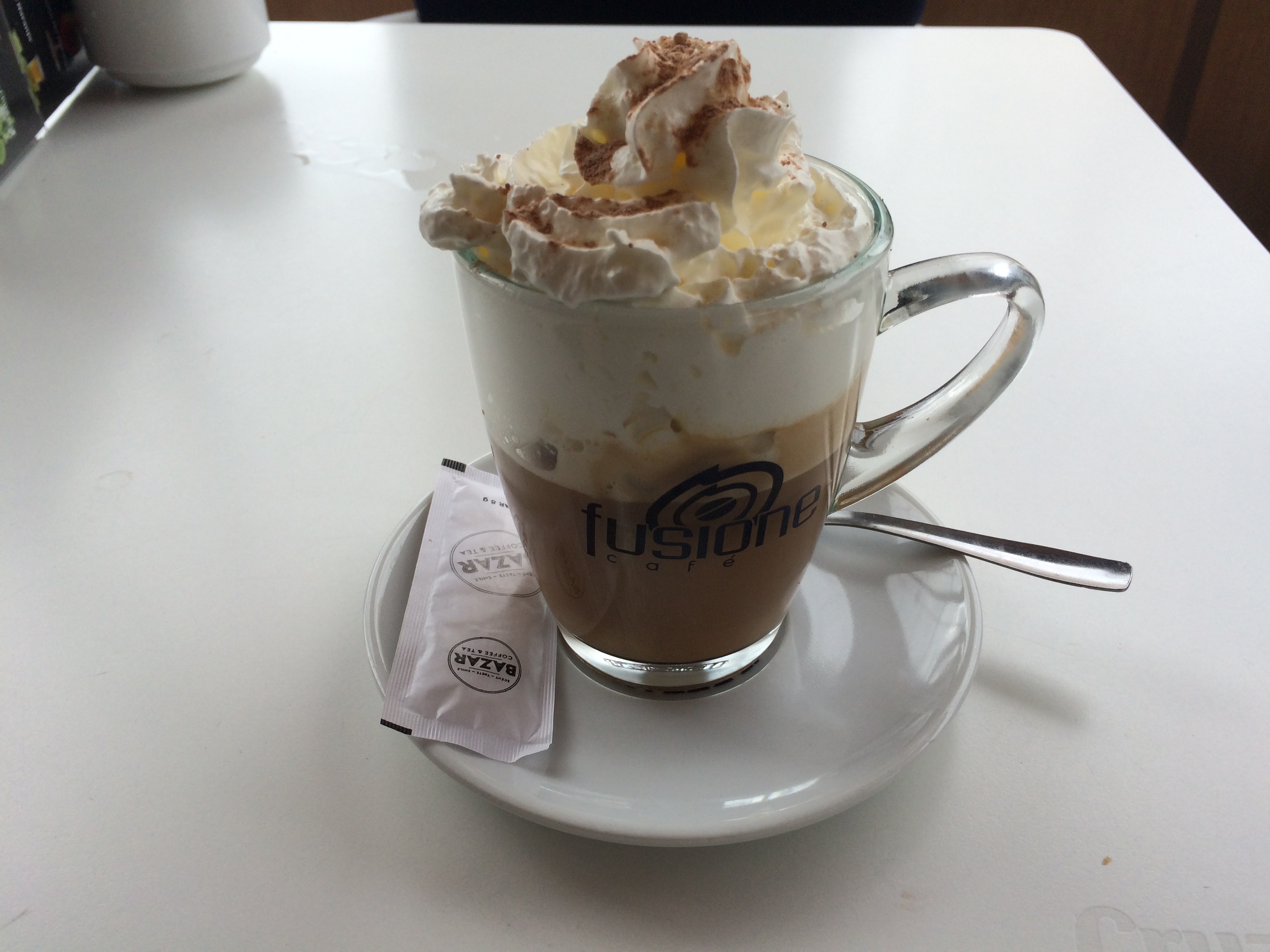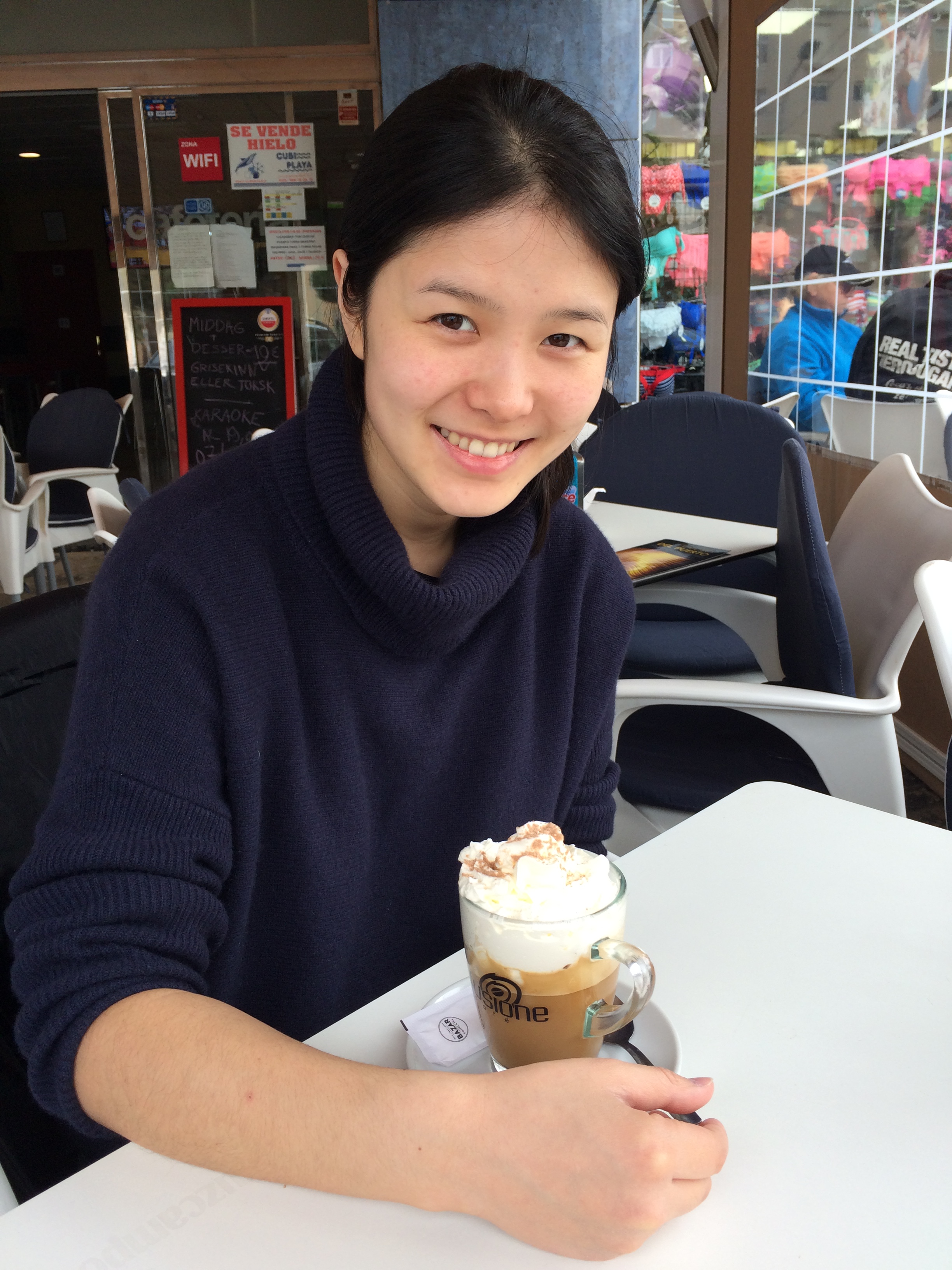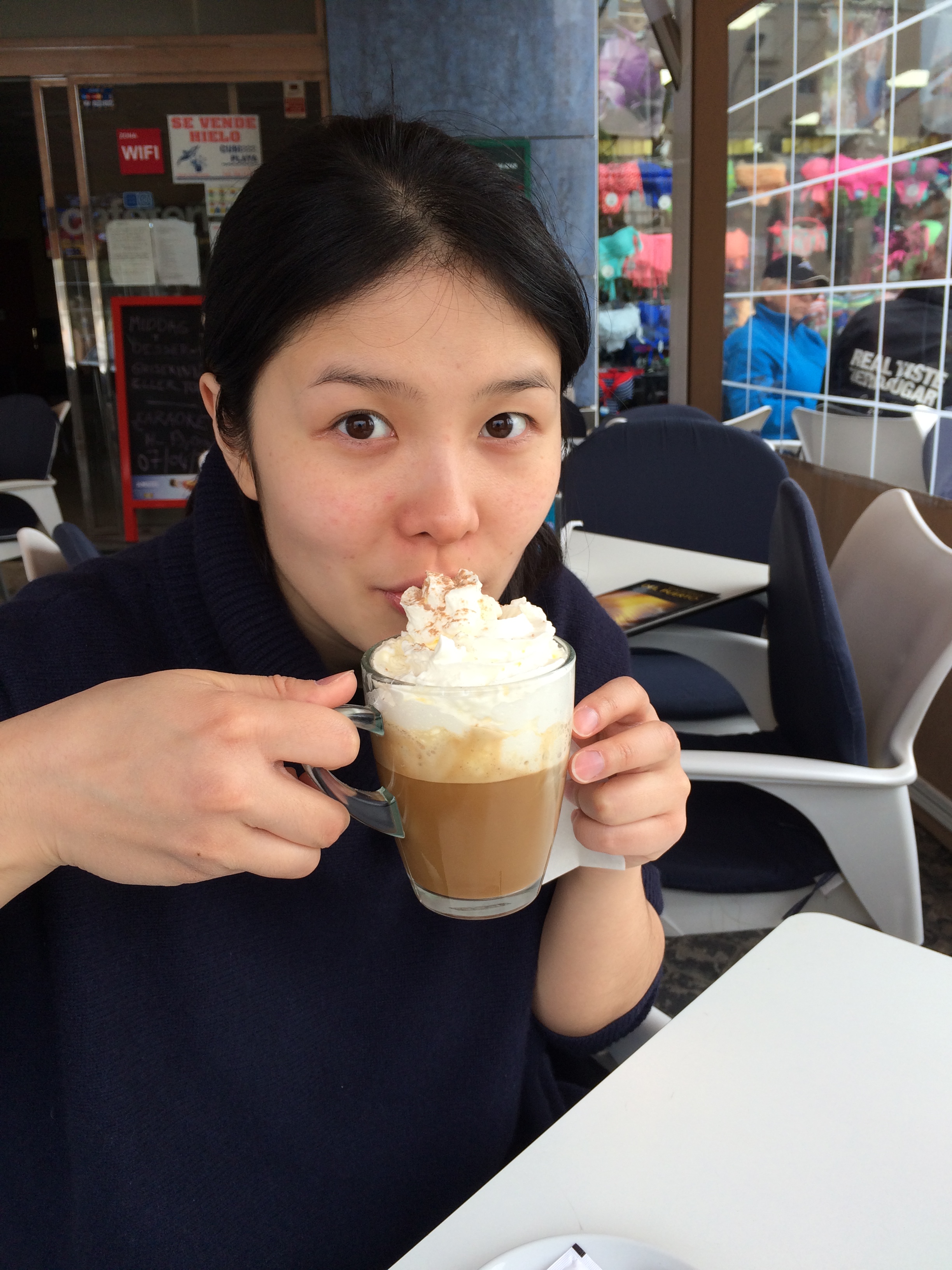 Where she took the most attractive photo of me – ever.
You ready?
|
|
v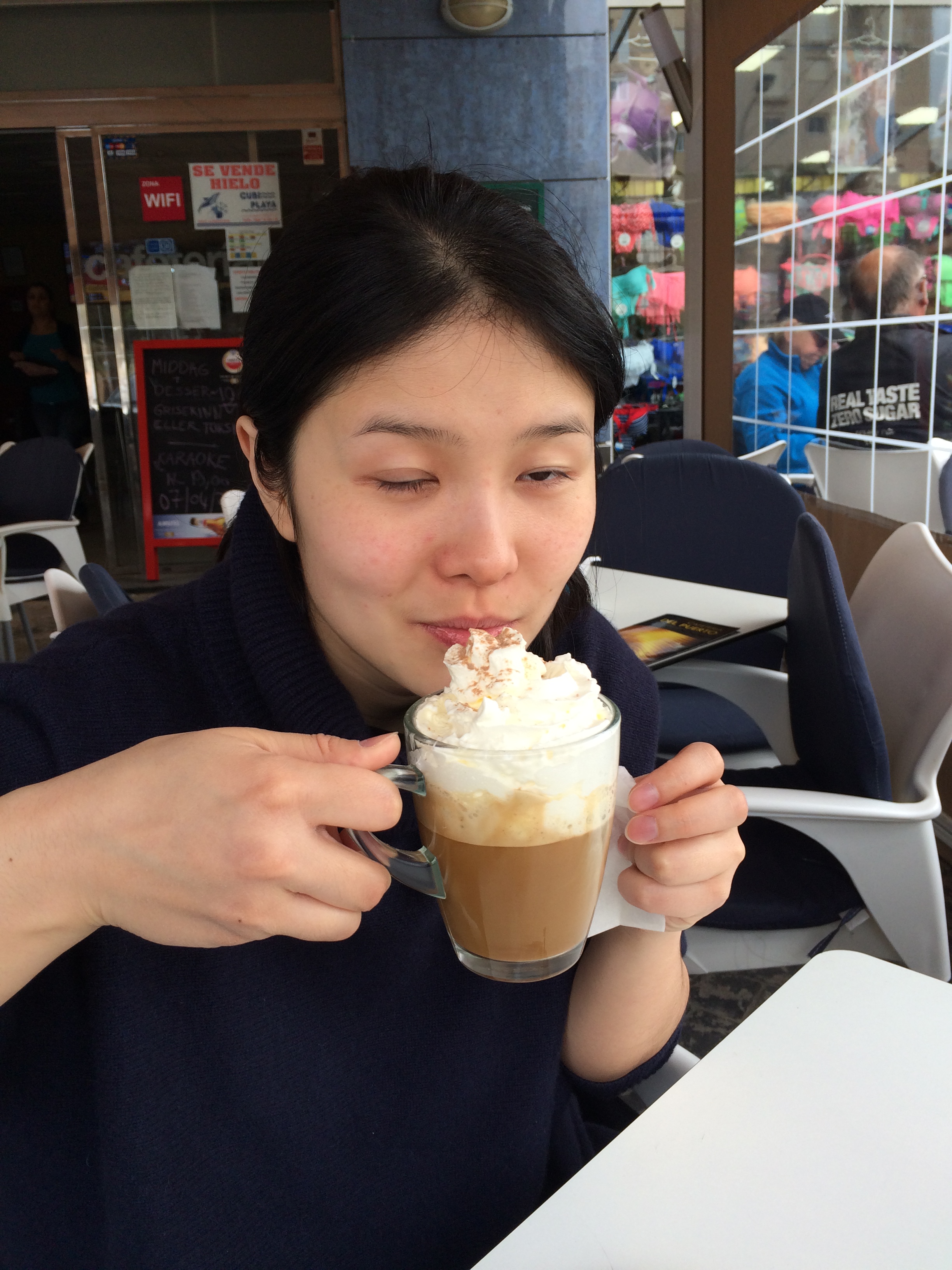 Oh yeah.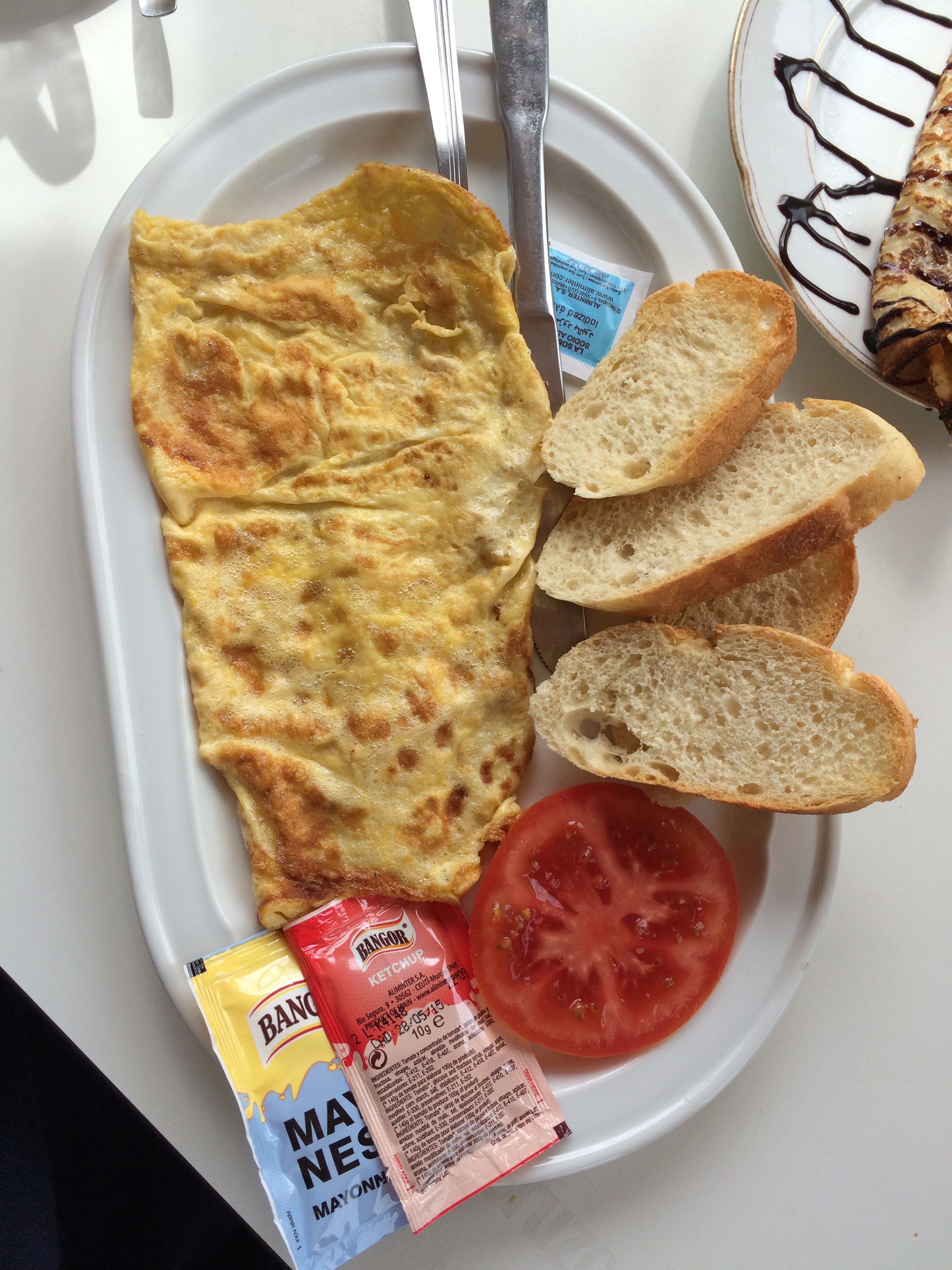 It said 'omelette' on the menu and I was expecting a Spanish omelette. Imagine my disappointment when this oily, sad excuse for an egg pancake arrived.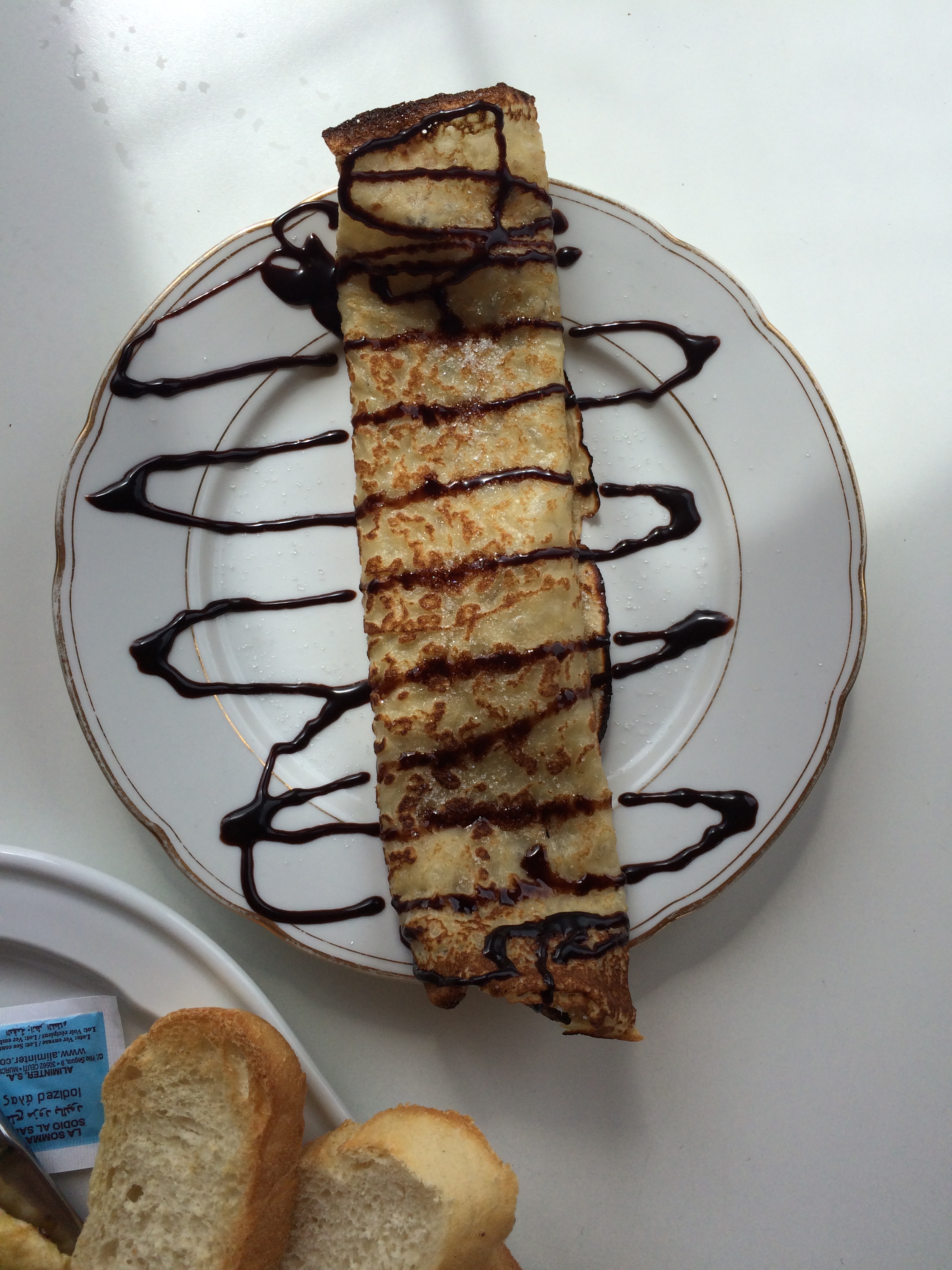 J went for a slightly better-looking crepe.
And I decided it was alcohol time. Irish coffee for me: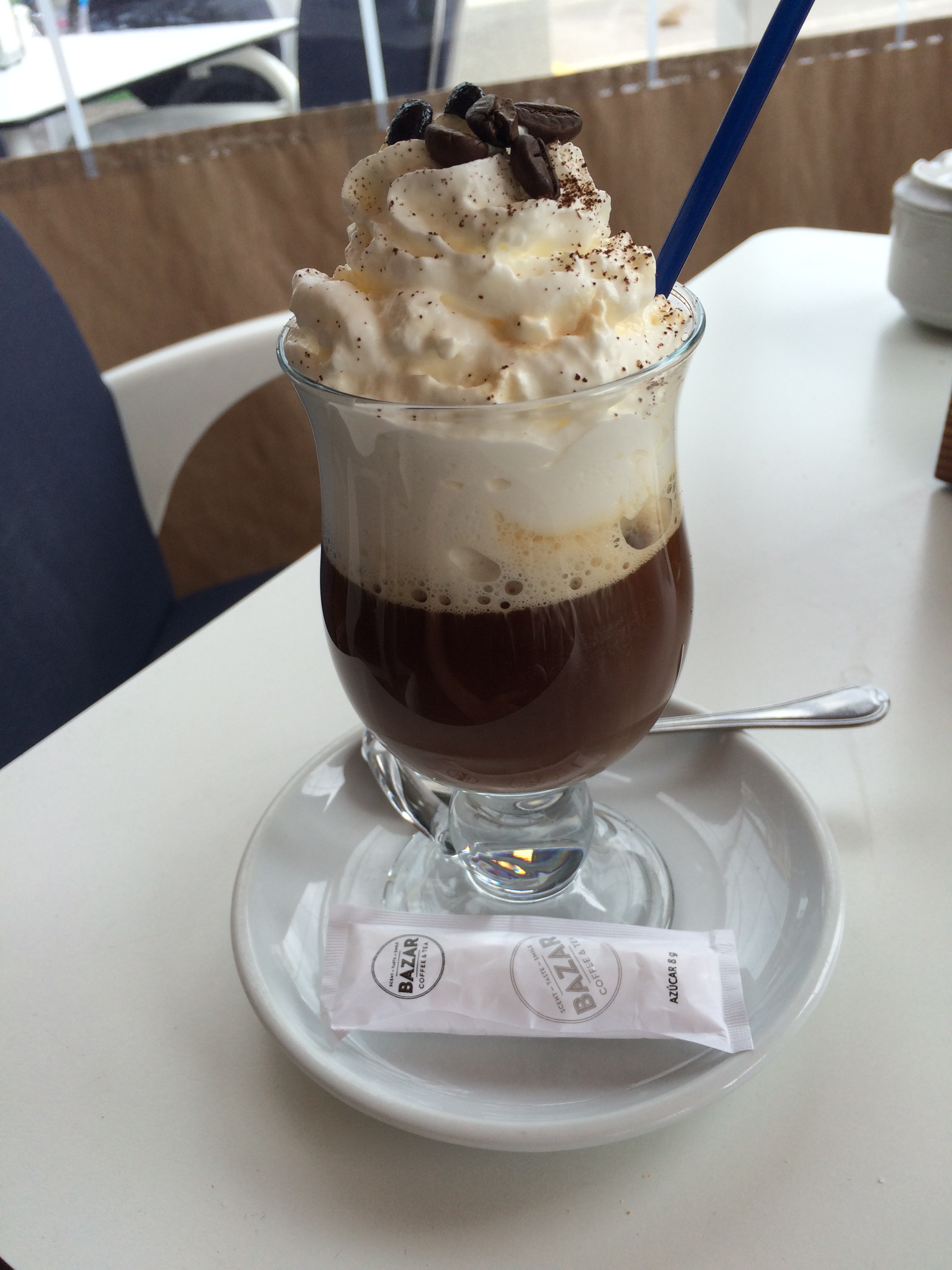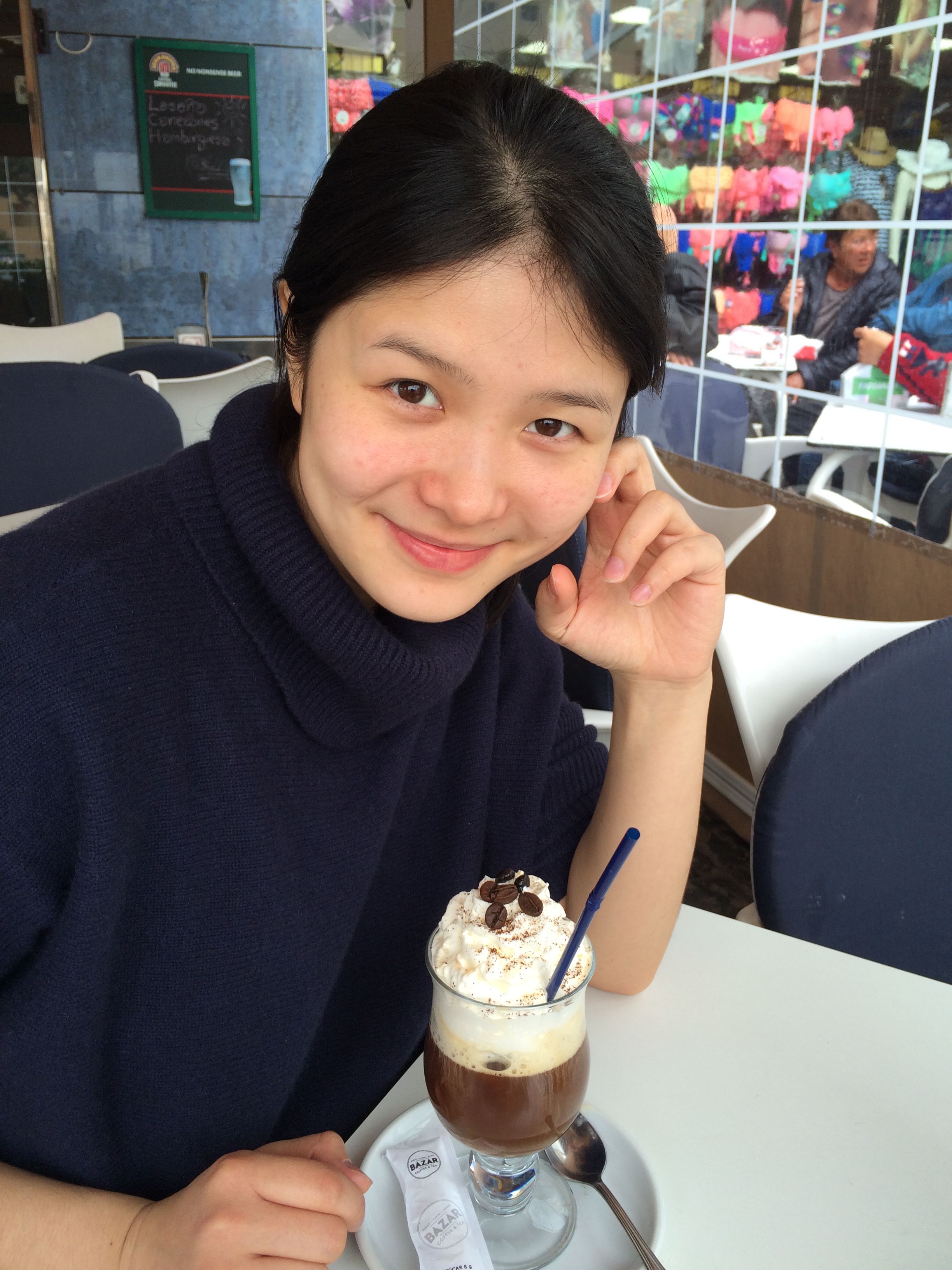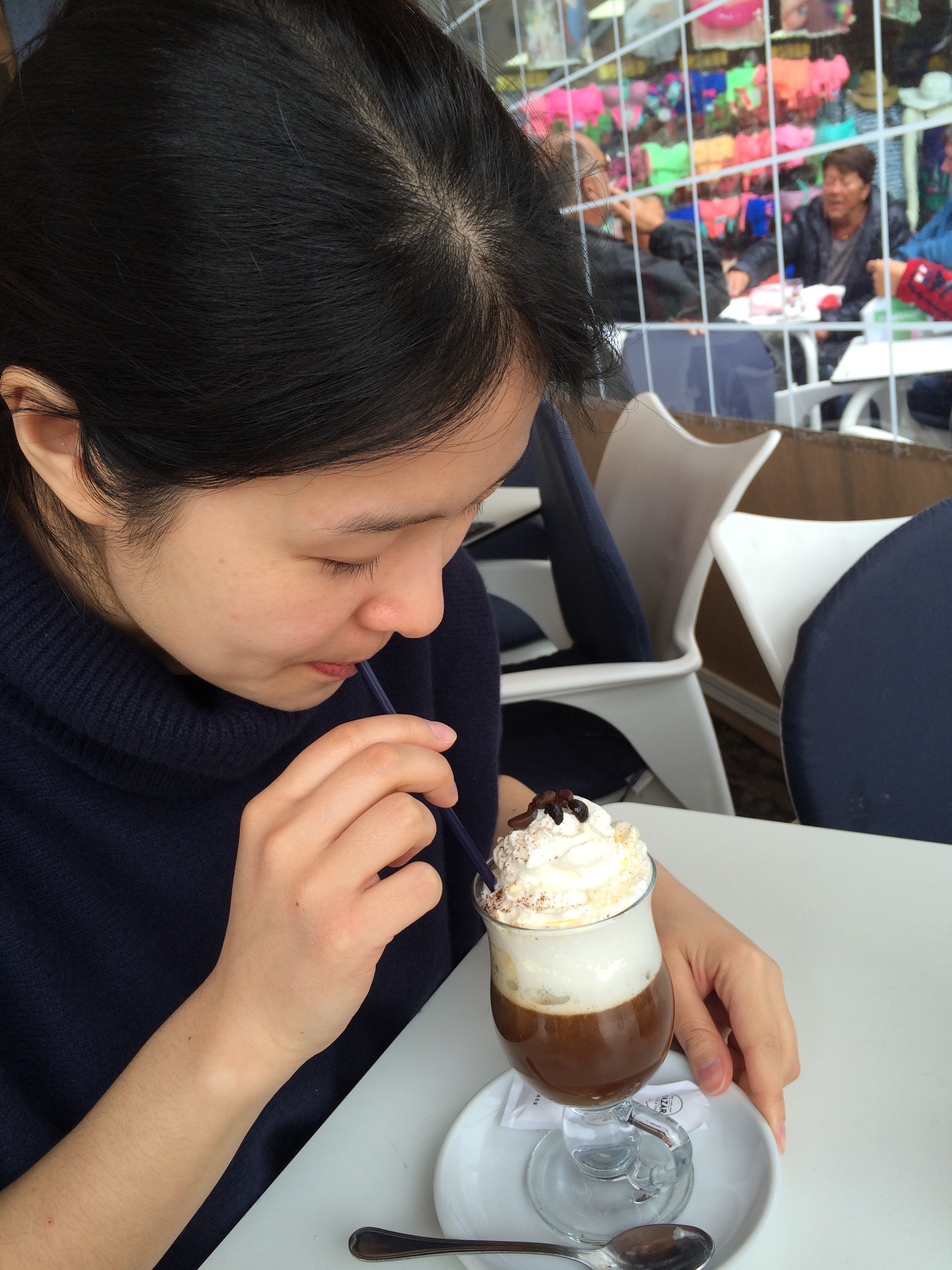 *Sip*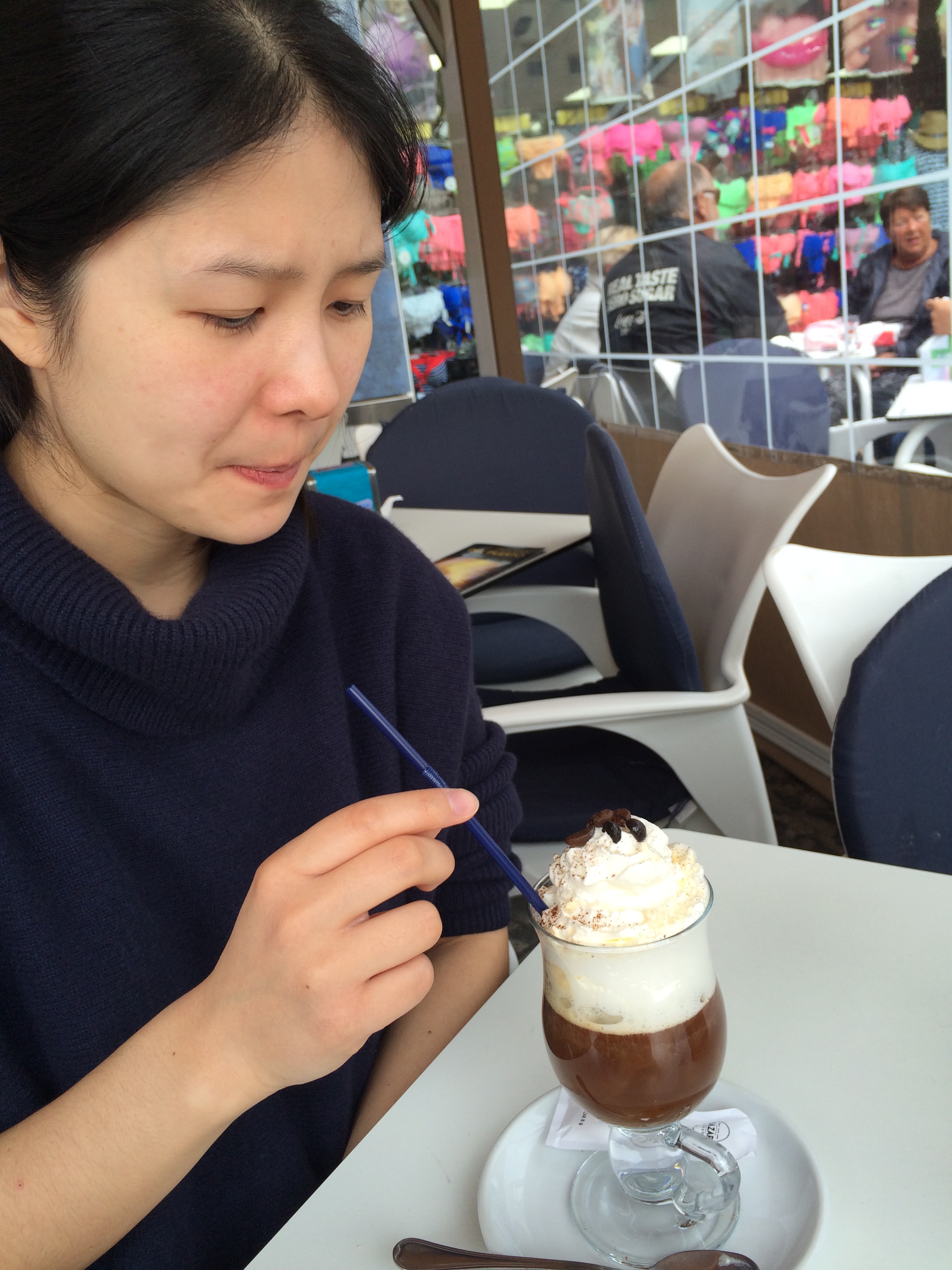 Reaction: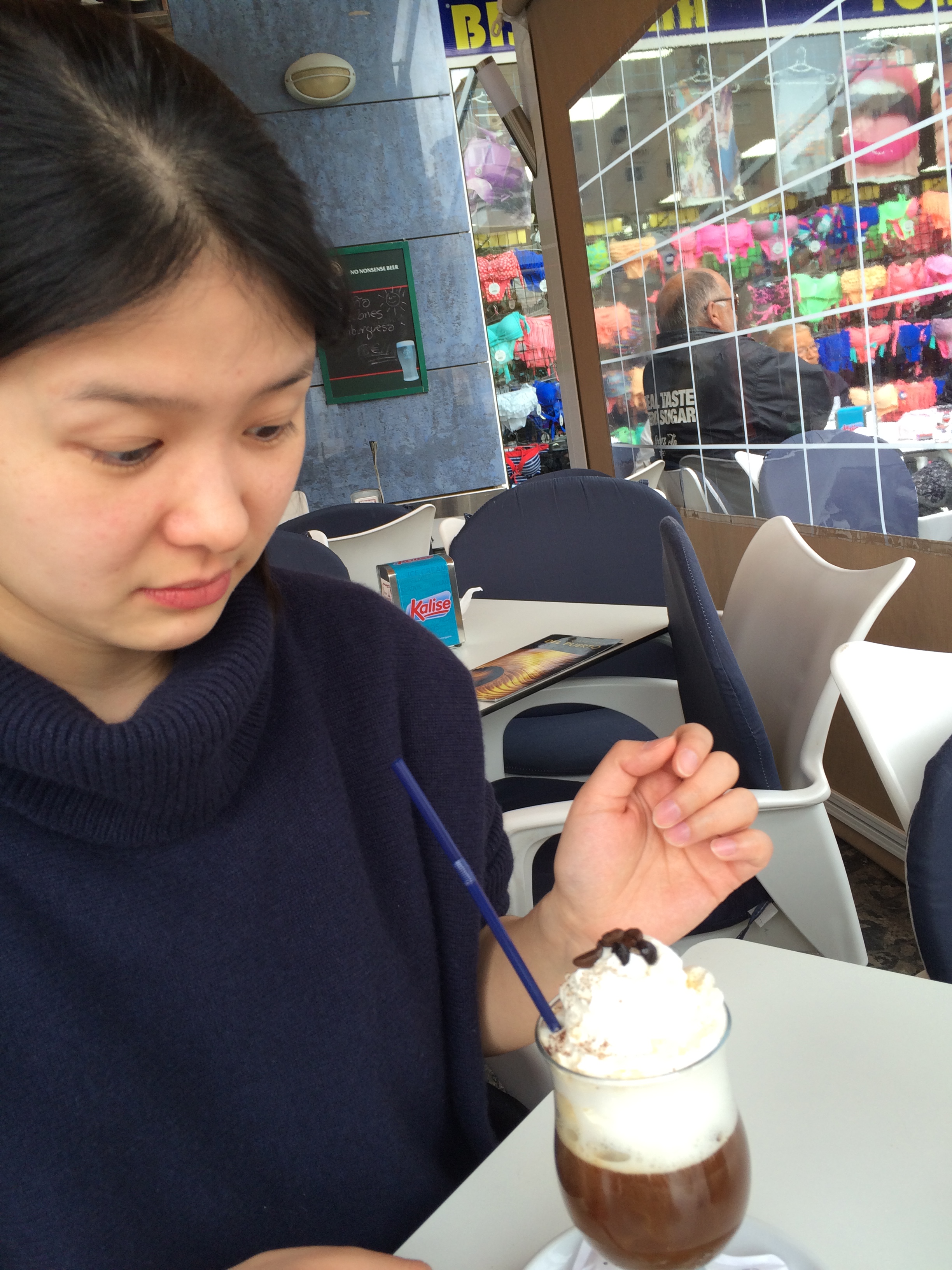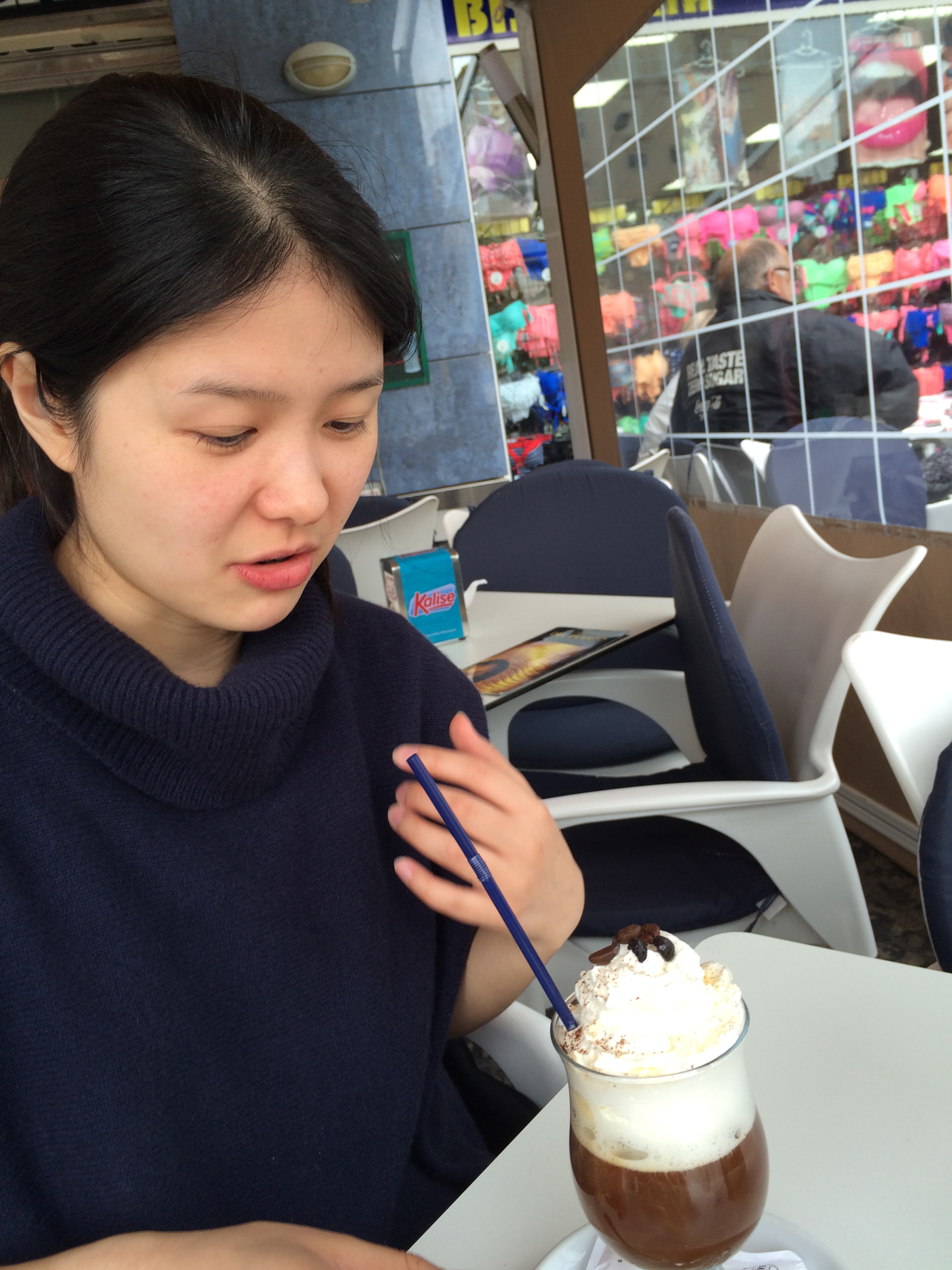 "Level of alochol is way too high, like, seriously".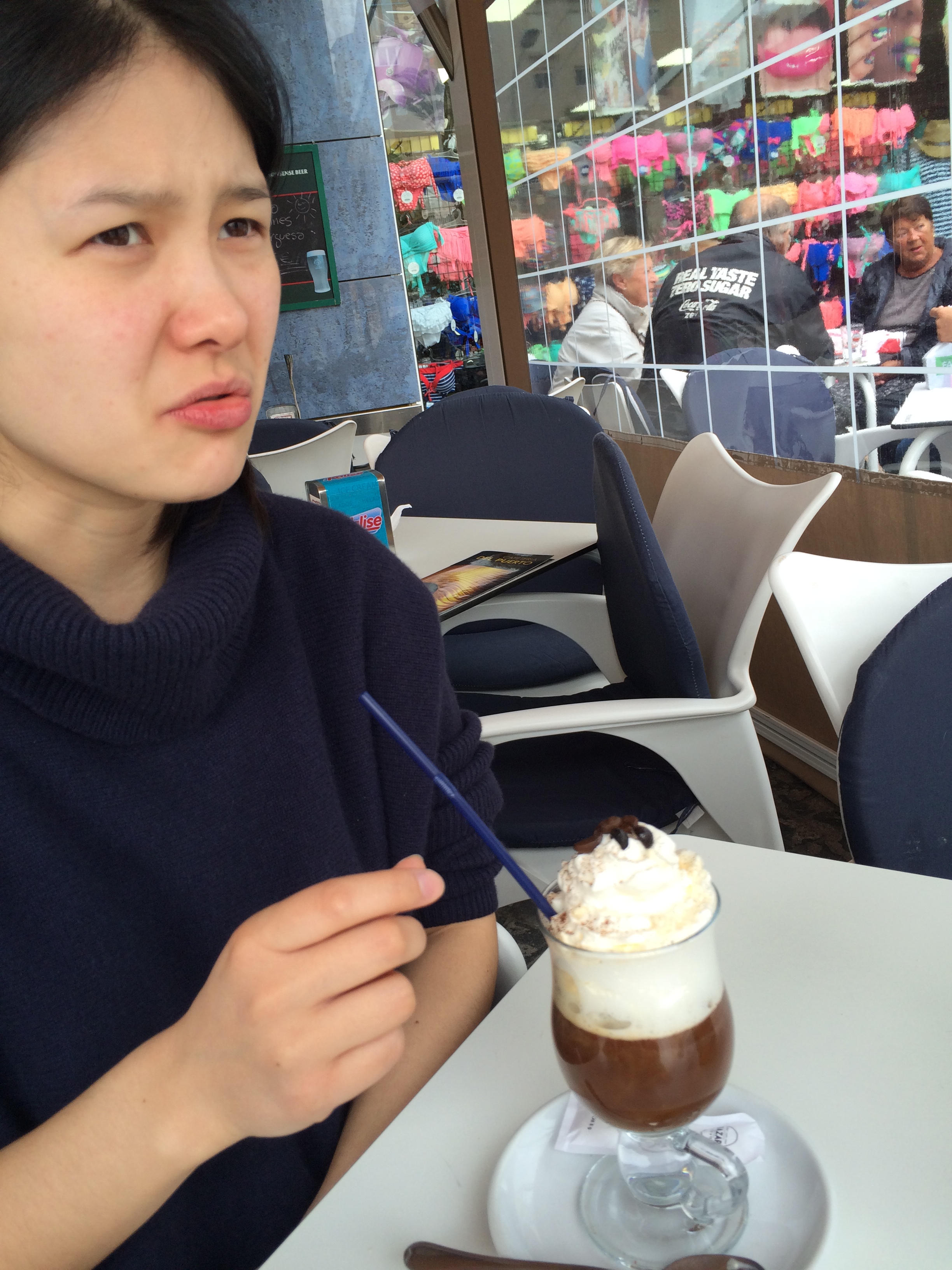 "Did they put a bottle of whisky in this?? I can hardly taste the coffee."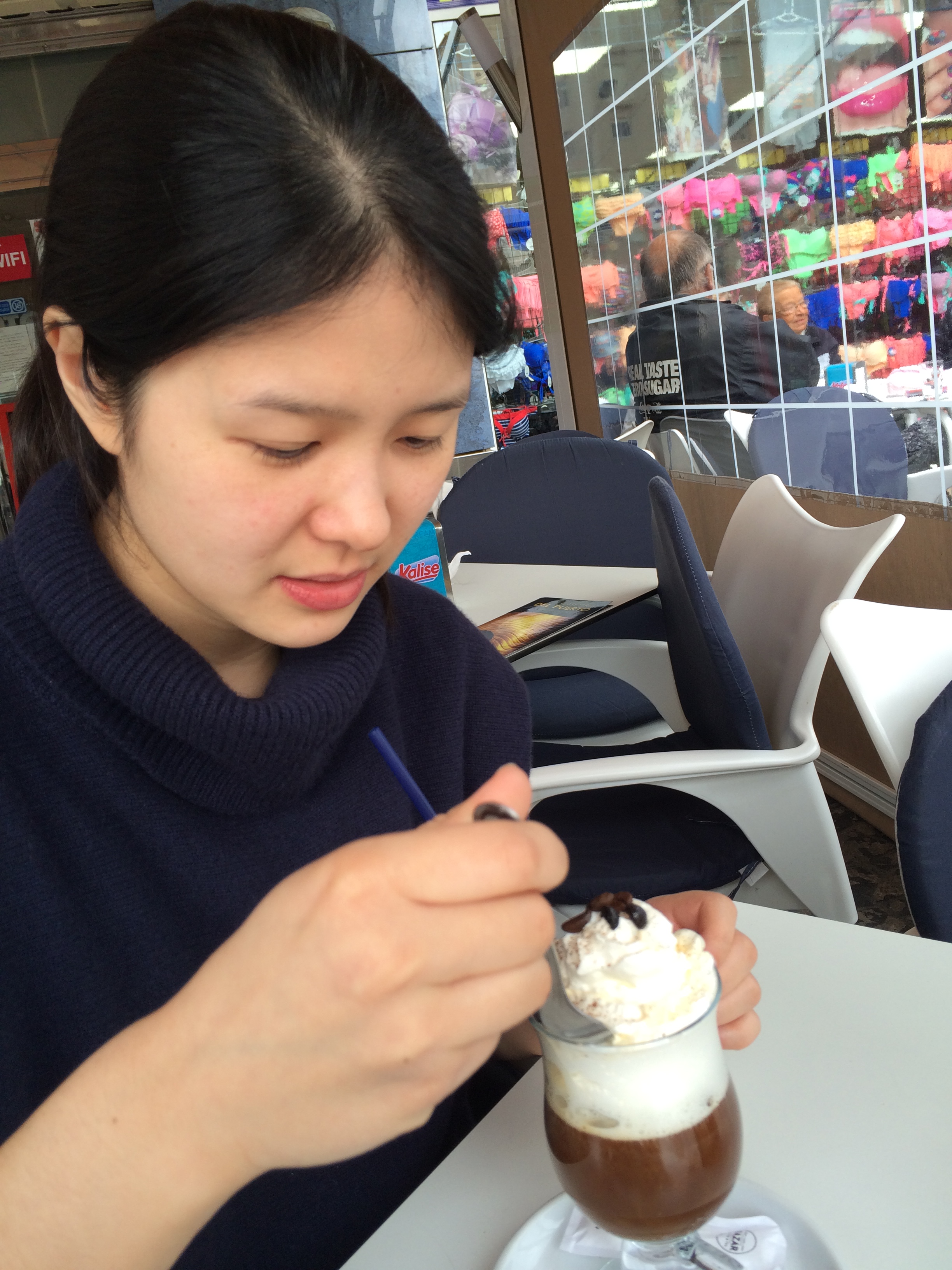 "I'll just eat the cream or something…"
Mum and dad came to pick us up and we went on our merry way to a neighbouring city for some lunch and sight-seeing. Hilarity ensued. I have video proof, of which I'll upload very shortly.
Have you been anywhere fun lately?