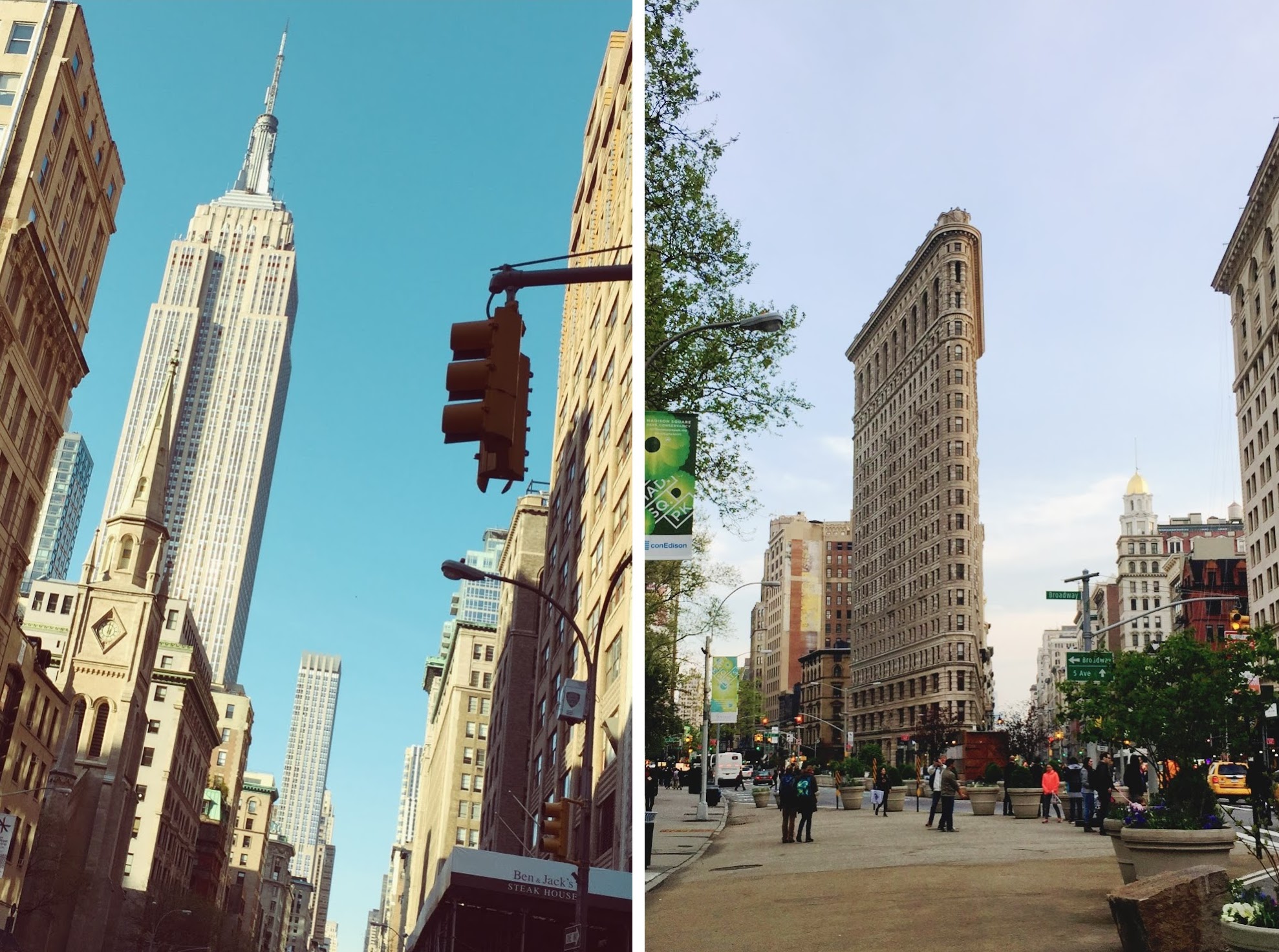 (I took these photos on my iPhone and ran them through Google Photo editor so they look fancypants and pretty. I did not do this for the rest of the photos in this post, also taken on iPhone. It takes too long and I'm lazy sleepy.)
It's been exactly 2 weeks today since I moved to New York from my home in beautiful, sunny LA. So far it's everything I imagined it to be: horrible weather, cramped, expensive, dirty and smelly, but hey, praise God I'm not comfortable here otherwise I'd lose sight of what He sent me for/has planned here for me right? :)
Actually my situation isn't bad at all. My room is massive by New York standards, it's in Manhattan and I'm only a 13-17min walk from my office depending on footwear (+5-10mins for coffee). The office is located between the Empire State Building and the Flat Iron Building, more or less. My housemate is super nice and I pretty much have the apartment to myself 90% of the time.
My entire transition has been nothing short of miraculously smooth. Within a day I'd already unpacked, decided on a local church (Redeemer – Tim Keller's church) recommended to me by brothers & sisters at CBCWLA and signed up for a cell group. Within a week, I'd already met and made friends with one of the cell group co-leaders (who, crazily, is high school friends with one of my CBCWLA worship leaders) and one of the other members, met a bunch of other brothers & sisters at Redeemer and signed up to serve at the church.
Within 2 weeks, I've already made some friends outside of church, wandered around Manhattan from east to west, found some cool coffee joints (yet to find one that blows me away though), gone clothes/shoes shopping (and returned with a massive haul that made my mum proud) and cooked at least 6 meals for myself (and sometimes for my housemate too.)
That said, it doesn't change the fact that I miss LA like crazy. My apartment smells like cat (less so now that I've slowly but surely been giving it a deep clean), the weather here has been getting me sick (seriously it's more temperamental than a woman's mood on her period, pretty much like London weather) and you literally cannot walk five blocks without finding rows of garbage along the pavement.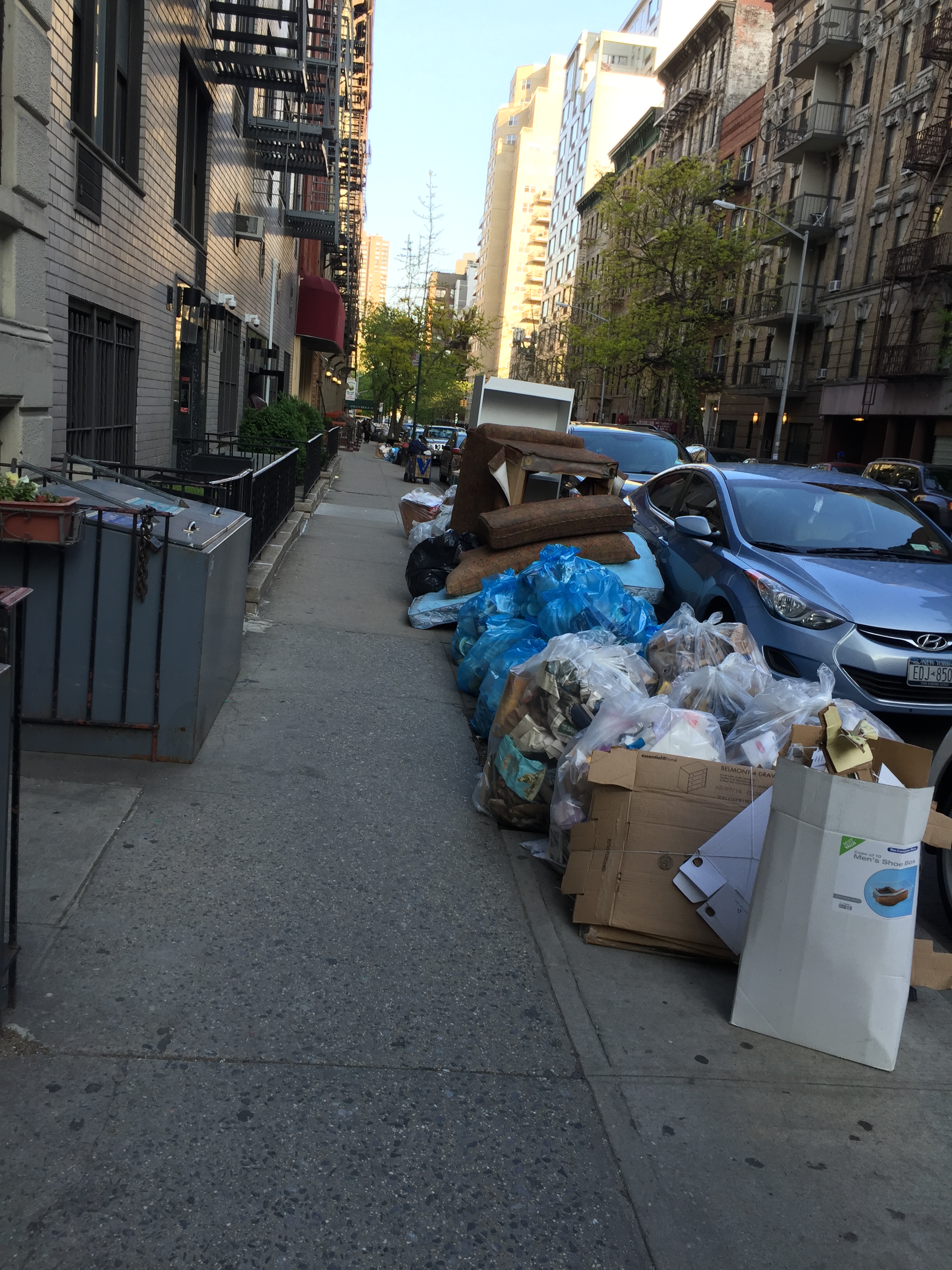 (delightful commute home)
I also don't have the close family-like bond with anyone here like I do back in LA. It's not a bad thing, per se. It allows me to just concentrate on… being. Being with God, being quiet, being me. This weekend I spent mostly by myself. Shopping on Saturday and, after church on Sunday, I went home, rested and read.
And missed my CBCWLA family. So much. And I still miss them so much.
Yesterday was mother's day and Ceri shared with me a video she made for children's ministry – all my beautiful darlings were sending their greetings to their mums. It was the sweetest thing ever and I really wished I could be there with them. Mother's day was back in March in UK, so I didn't speak to my mum a lot although I did wish her a happy international mother's day. We'd already had a long chat on Sat, which was really nice.
But I miss Santa Monica. I miss the weather, I miss the lifestyle, I miss my friends. I miss living around the corner from everyone. I miss bubble tea after fellowships and church on Sawtelle. I miss Kpop dance classes at Uno's. I miss the convenience of having a car. I miss the friendliness of the locals. I miss it all.
I don't know. I don't feel very coherent right now, possibly because I have another headache from the drastic changes in temperature and the weather outside. I've had to turn the heating up again because it's so freaking cold, work is getting stressful and tiring again as I find myself back in the habit of sitting at my desk for 10 hours with no lunch break and, if I'm honest, any potential inclination for me to like NYC (and maybe stay longer than 6mo without coercion) has faded.
In my first week, I was maybe enjoying it and slowly being won over a little. The food was good and I enjoy walking to work, having fresh fruit & veg stalls on my daily commute and having the convenience of everything I could need in close proximity. I also have a really great view outside my window and walking out along the plaza where I live. This past week, I've been mentally and physically exhausted.
Sigh, maybe things will be different in two more weeks?
I'm not miserable though… I guess I'm content with what I have now because I recognise that despite all that I miss, I'm still really blessed to be here. That, and moping sucks and self-pity gets one nowhere. Plus, who the hell doesn't like NYC and is crazy enough to complain about living in Manhattan by the waterfront? I know, I'm nuts, right?
I want to leave this post on a good note, so here are some things I have enjoyed lately: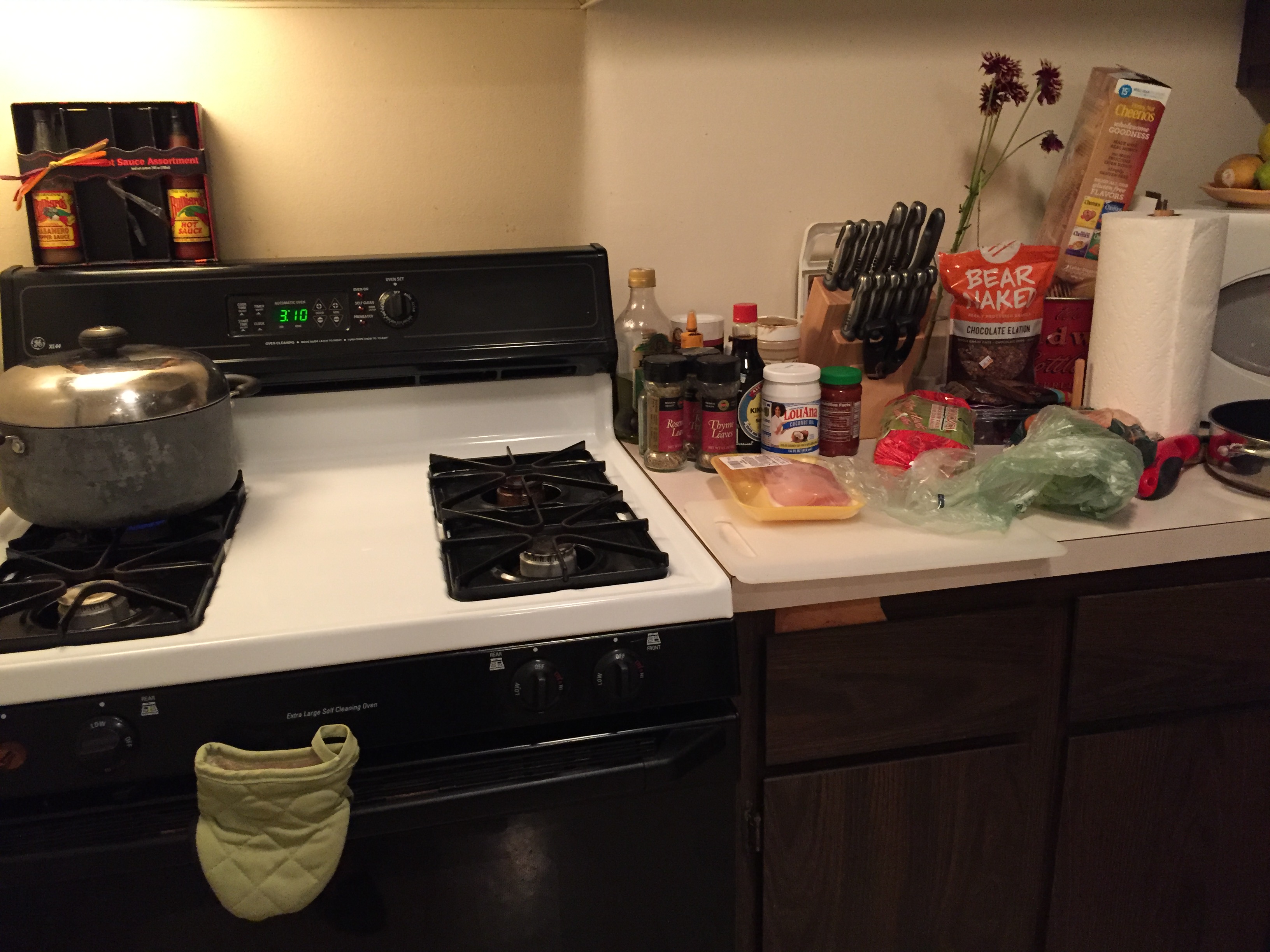 Cooking again.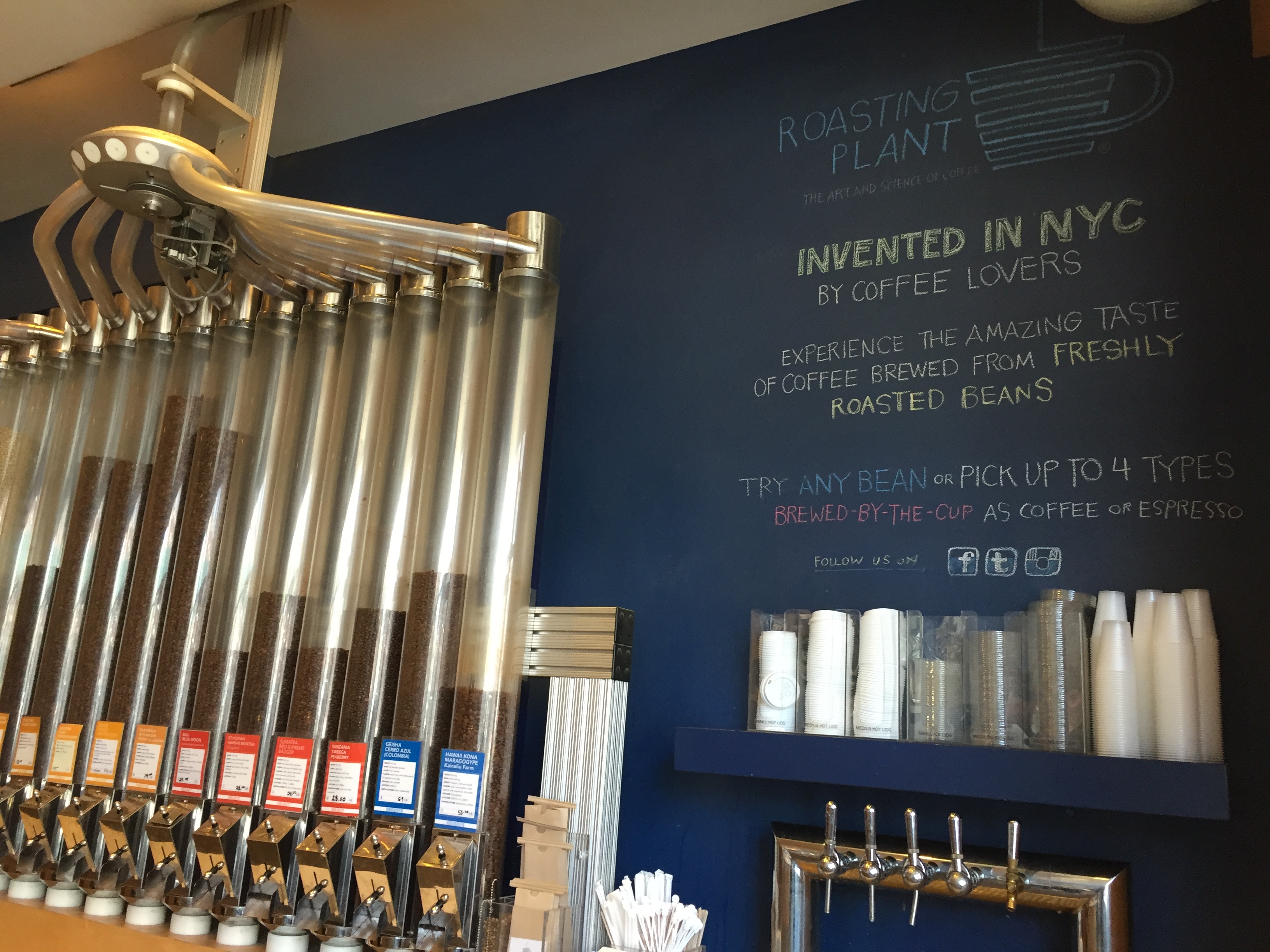 A SUPER COOL coffee place, although the iced latte I had could have done with a little less milk. It's still weird to me that Americans seem to like milk-flavoured espresso. I guess they like the idea of coffee but don't really want to taste it?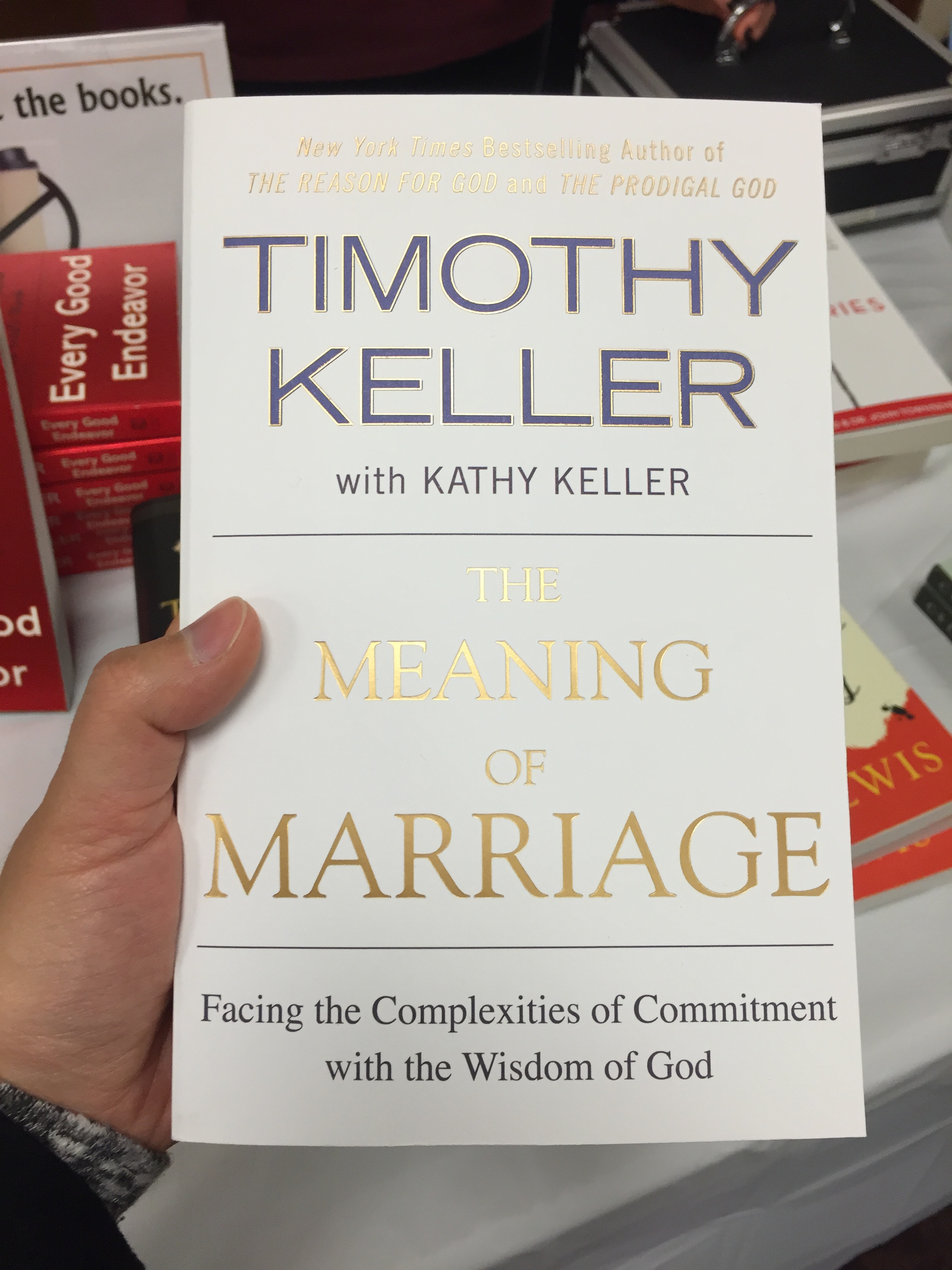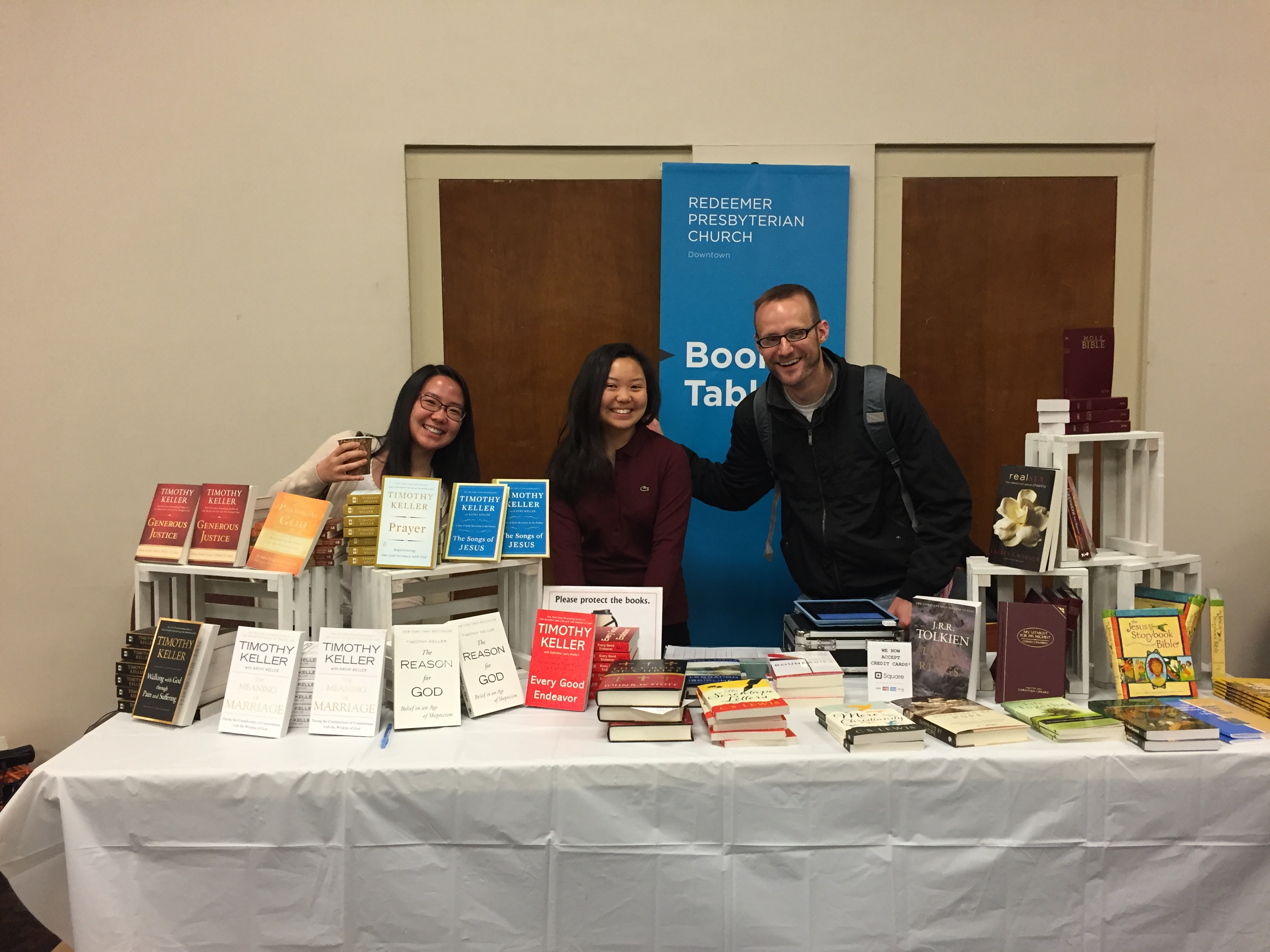 Redeemer.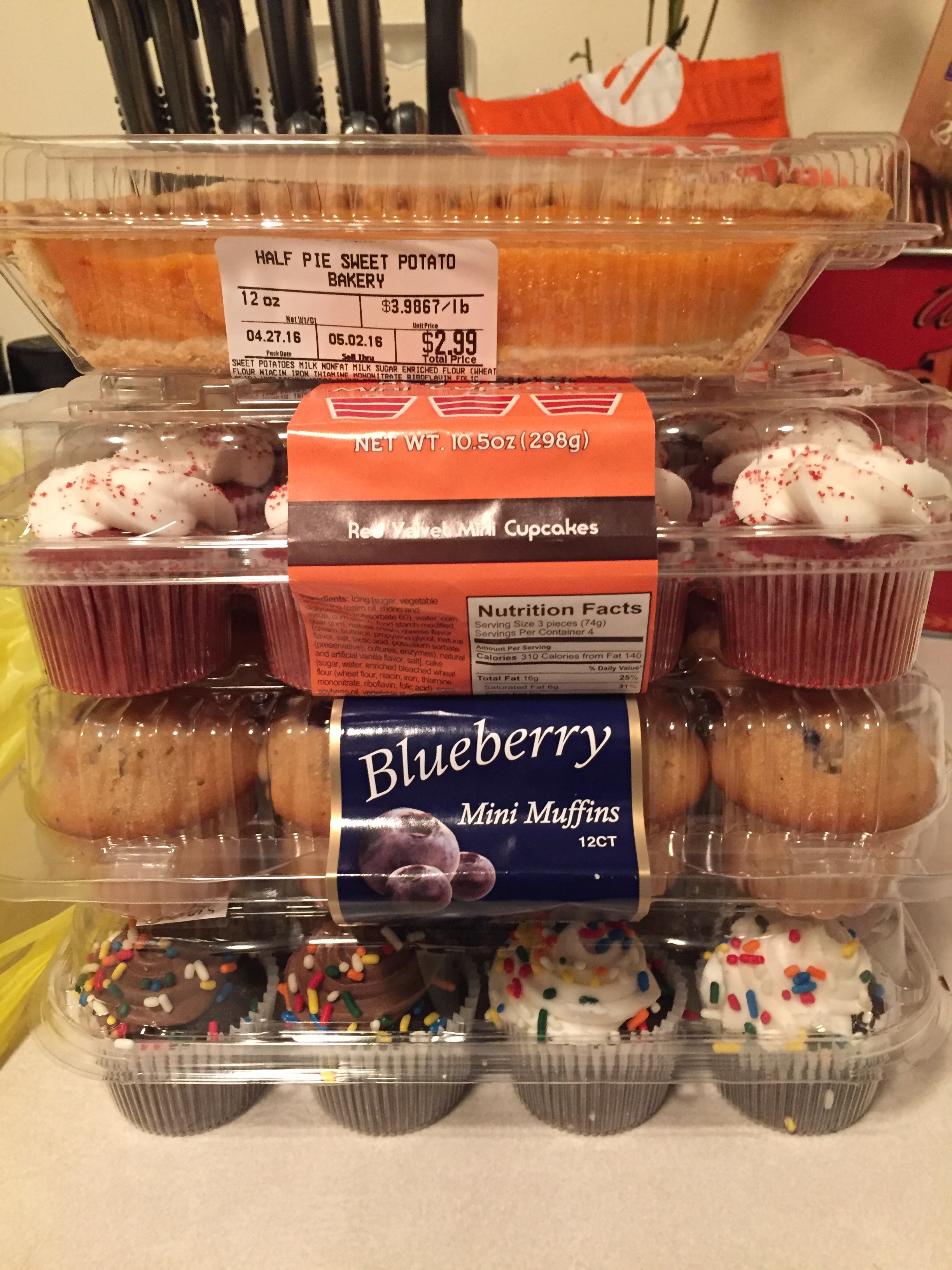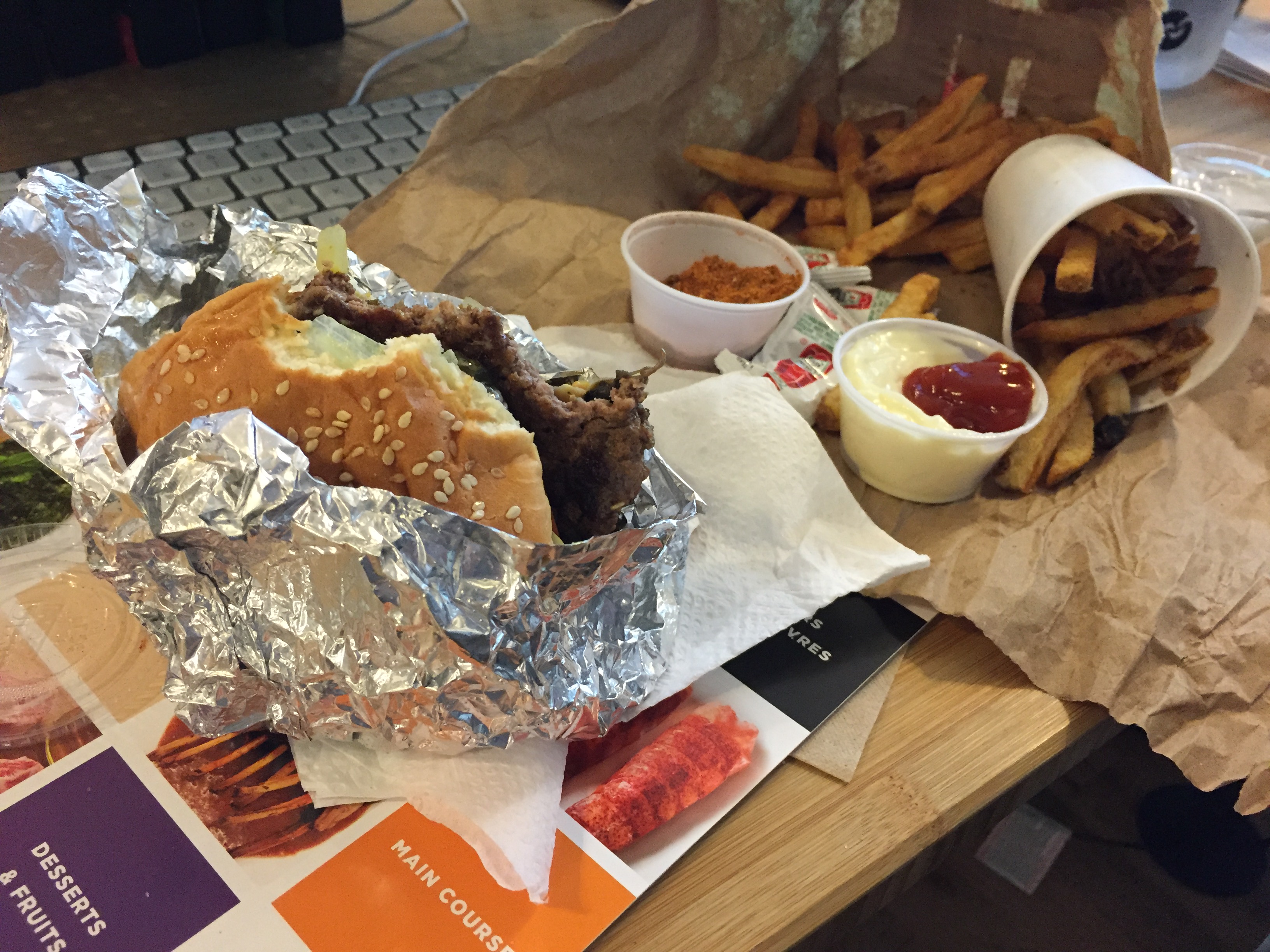 Fat Food.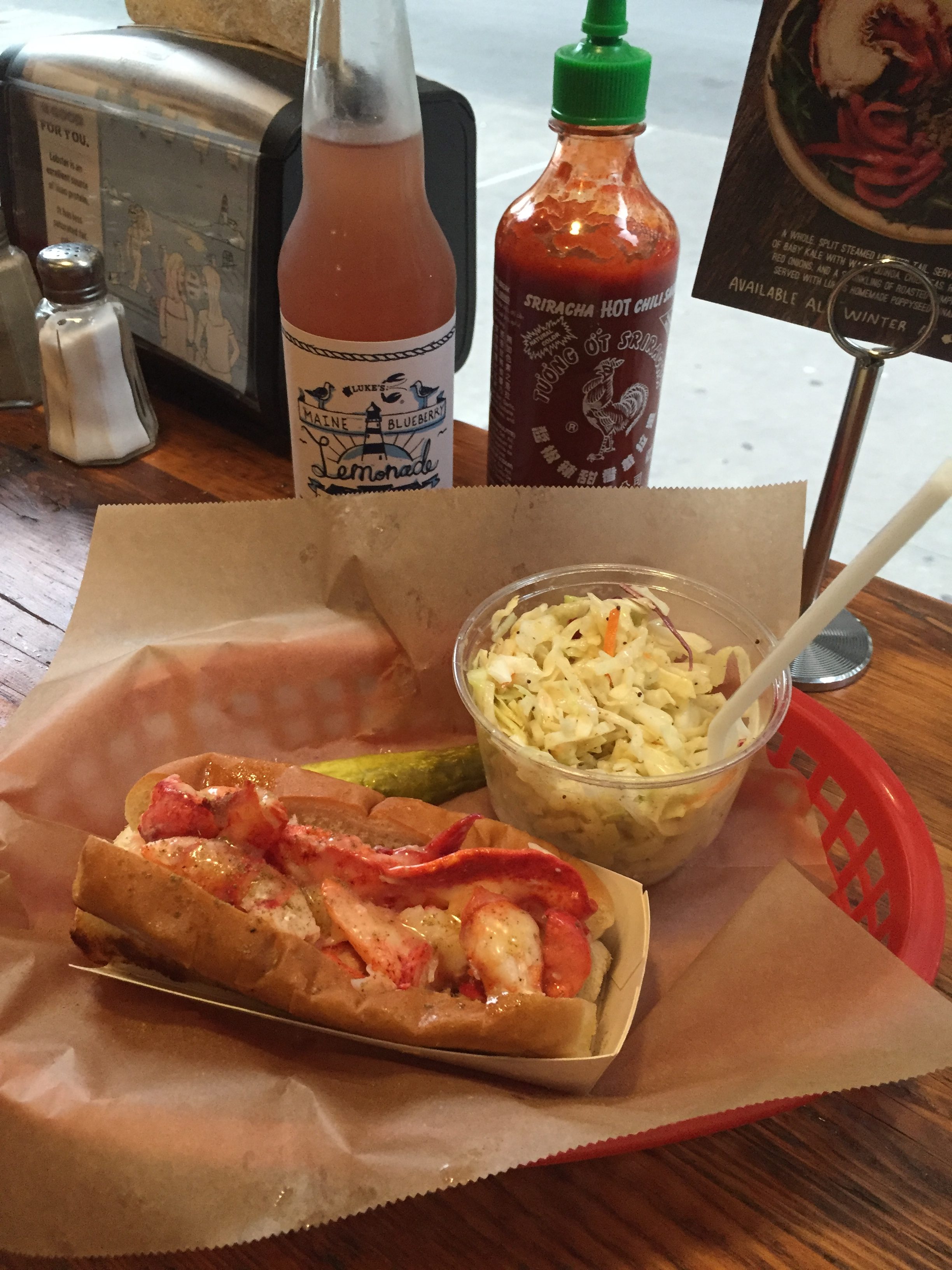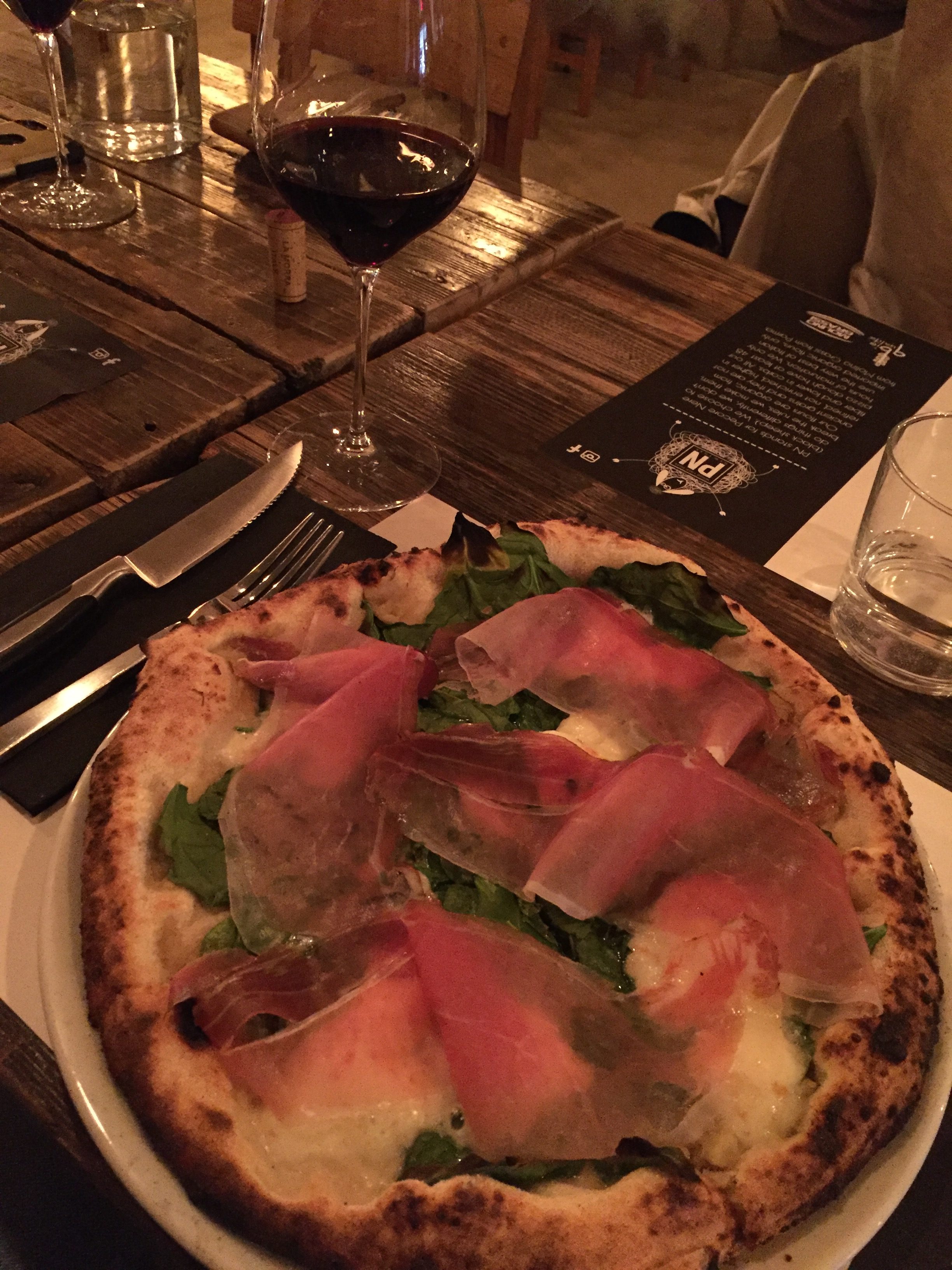 Good Food.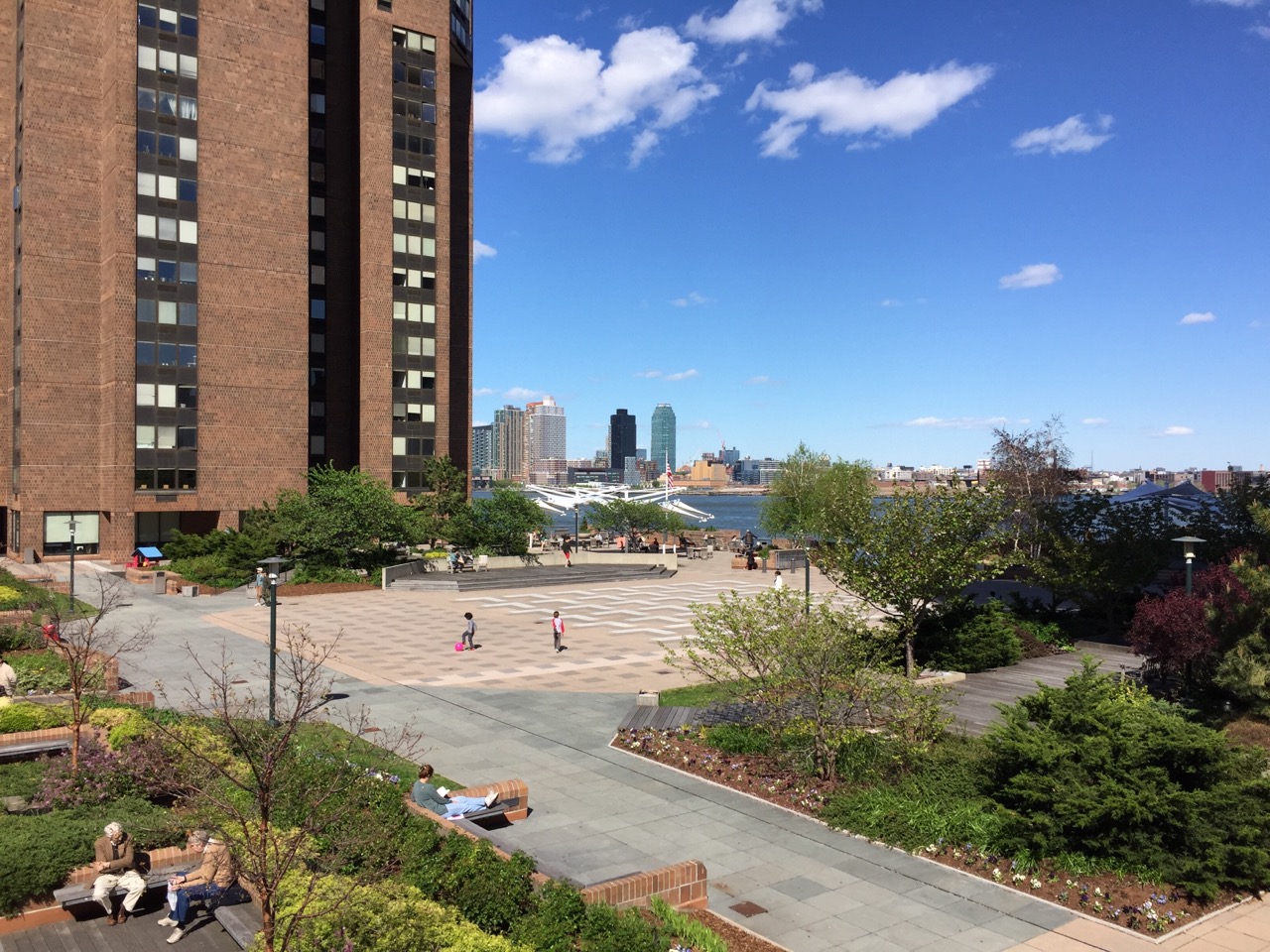 This crazy gorgeous view from the upper level of the plaza right outside my door. Not bad when the sun is shining.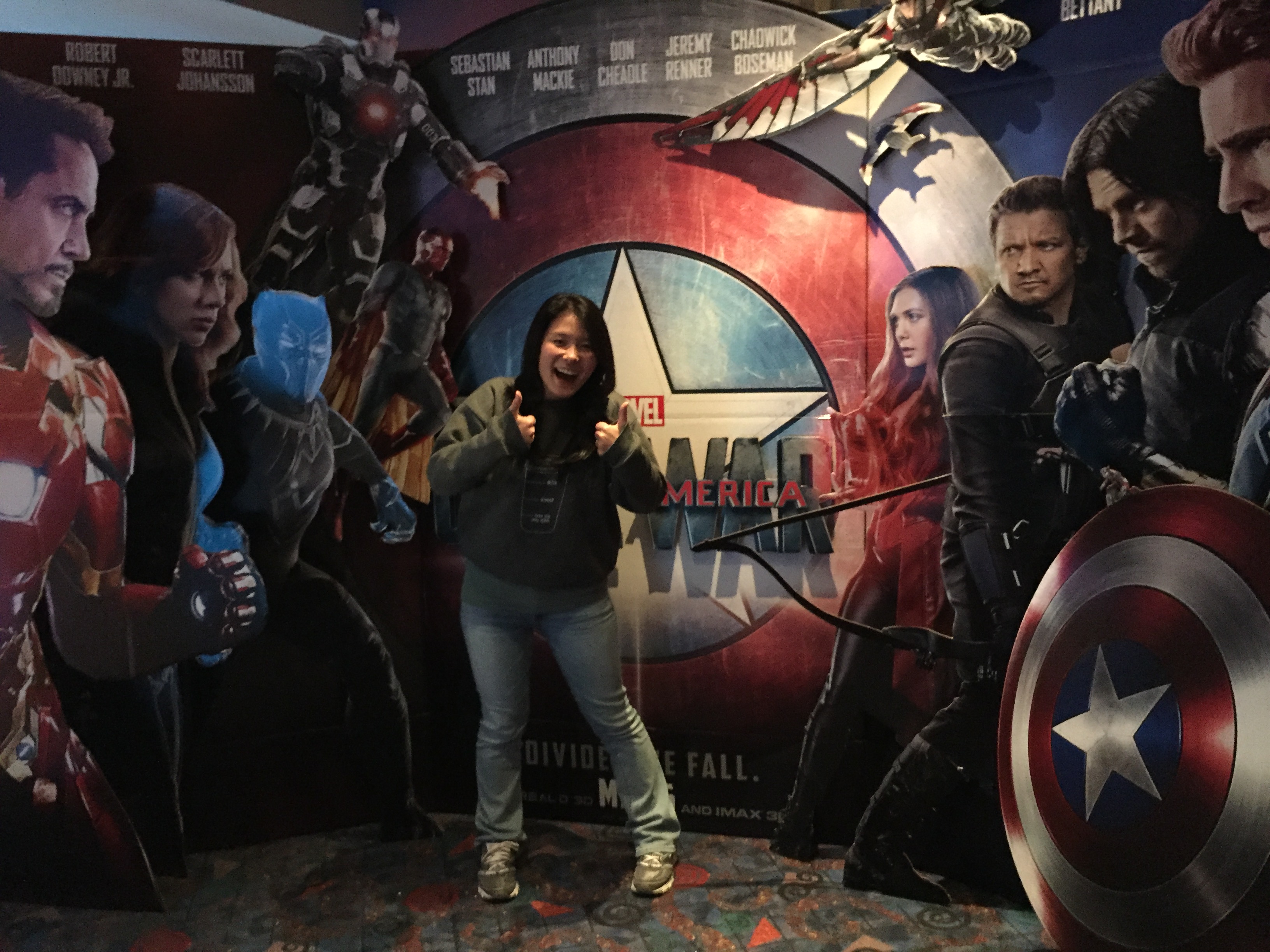 Civil War Part 1. I have slits for eyes because 1) I'm Asian and 2) it was half past midnight by the time the film ended and I'm a grandma that normally sleeps at 11pm so could barely keep my eyes open at this point.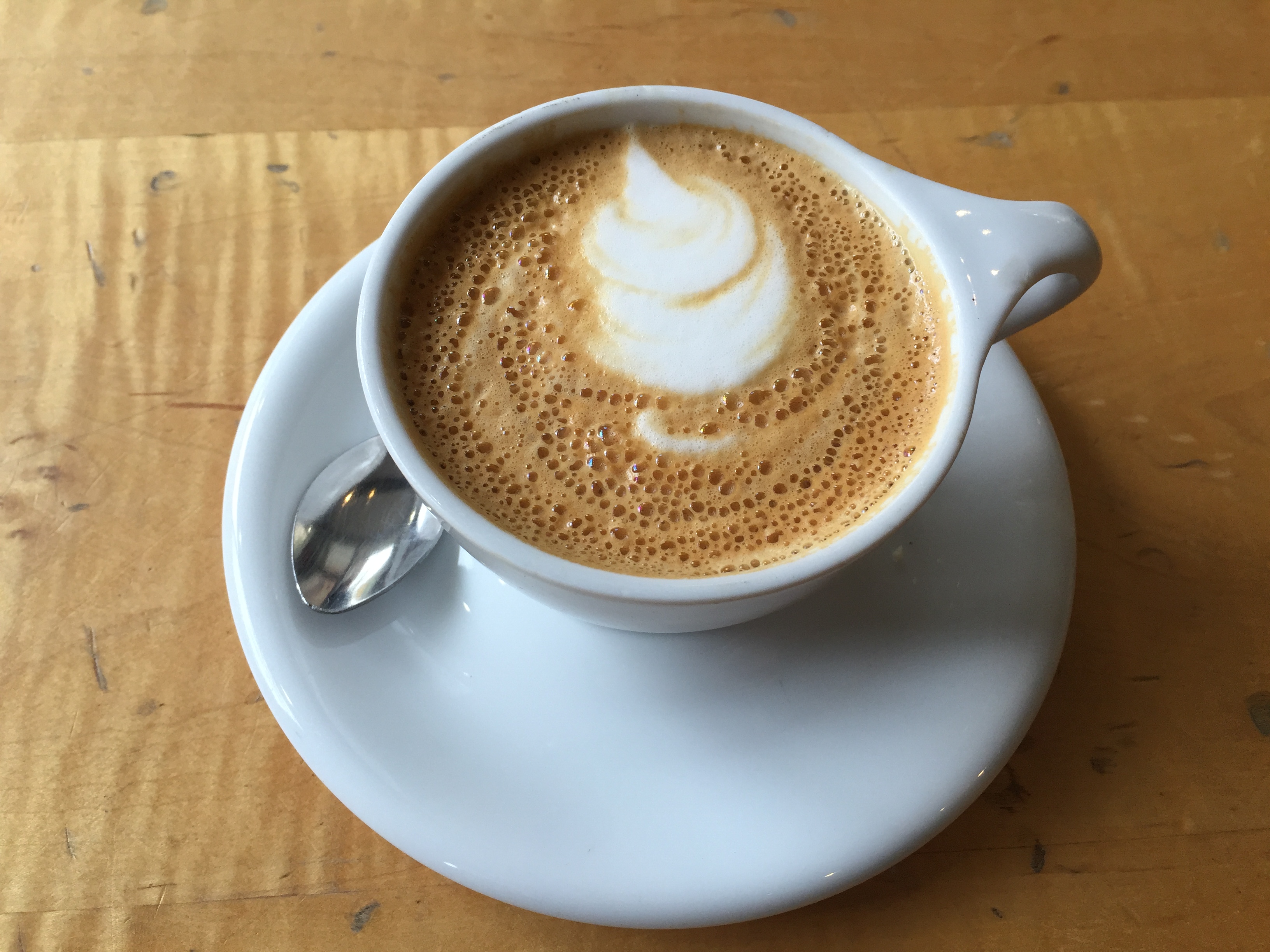 Hipster coffee. Actually, this one was decent.
Bedtime!
Muchos love,
Bobbie