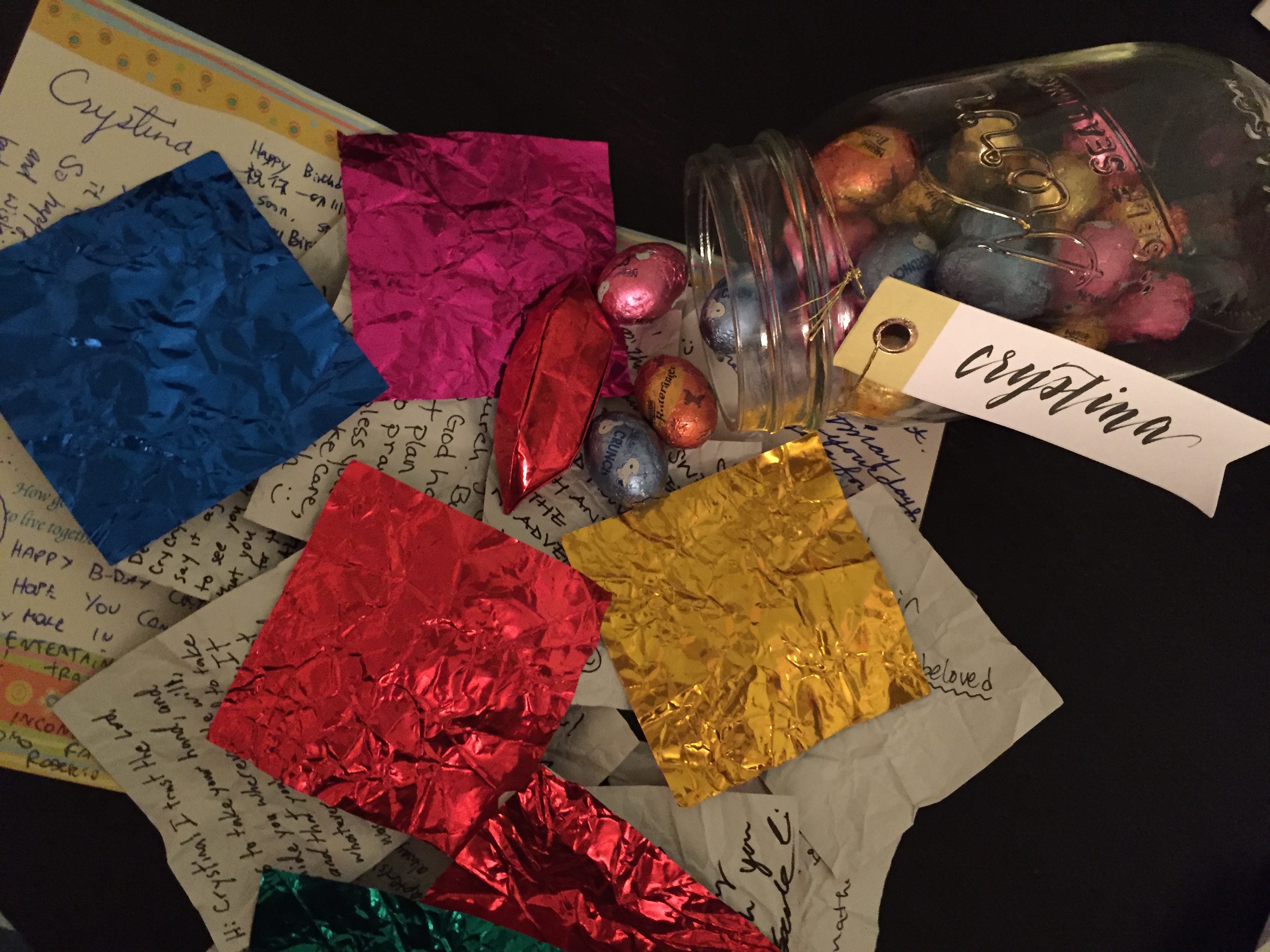 Following on from Part 1, this is a story I want to tell in full as it really warms my heart! I was about to head home anyway when I received the text from my housemate but most certainly had not been expecting company. Confused, I asked her who she was talking about?
She told me 3 guys had shown up that she didn't know, but they left since I wasn't in. She had met one of them before. I deduced two of them to be Ryan and Jon, and gave Ryan a call. It turns out they had stopped by to wish me a happy birthday and drop something off but were already on their way back home since I wasn't there. We had just missed each other.
I wasn't even disappointed since the mere thought of that gesture had been so sweet! I thanked them, said I thought it was a shame that I wasn't able to thank them in person but could understand that they were tired. I live around the corner from Roberto & Bean so I arrived home a few minutes later.
I walked in to see a bunch of cupcakes on the table, wondering if that's what they dropped off, but didn't touch them in case they were my housemate's instead. I did look around to see if they'd left anything else, but nope, didn't look like it. I still had groceries to unload from our grocery shop during the day and had just about finished putting everything back before plopping down on my bed to rest… only to receive a text from the third and final guy I hadn't deduced, DC:
"Hey Crystina, happy birthday. We stopped by but you weren't home. Hope you had a great day!" Followed by this vid. I was sooo touched I almost cried! I thanked them and told them they were the best, and that it was the sweetest thing ever.
He replied, "No we're not… if we were, we would've stayed". I'd hardly finished responding when my doorbell rang and who should be singing happy birthday again at my doorstep with guitar, cajon and vocals?
THESE THREE.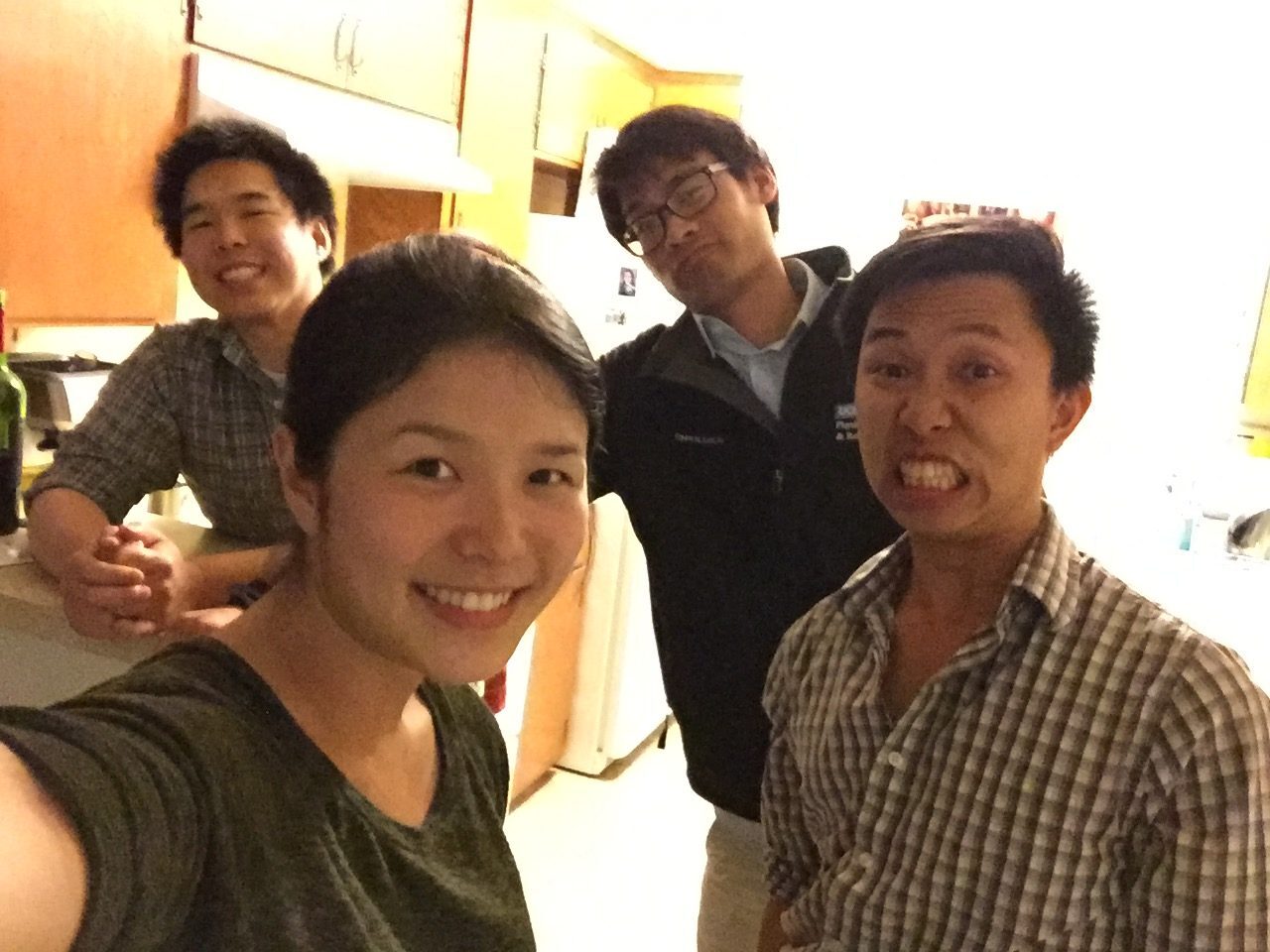 OHMYGOSH YOU GUYS. I have never had such a surprise before (or a birthday surprise before at all). Even now, I am speechless with gratitude and feel like crying I'm so touched. I honestly had no idea what was happening until my doorbell rang after that text – that's when I suddenly had a sneaky suspicion… but by then it was too late since I was only 5 seconds away from opening the door and the rest is history.
Seriously I have the best CBCWLA family ever. You brothers are the best, *sniff*.
Anyways, it turns out those cupcakes were for me. One was missing as it featured in the video (and later ended up in someone's stomach), and it turns out they filmed the video IN MY ROOM. LOL. Wth, creepers. I mean, who does that, sneaking into someone's room without permission and filming random short music videos ;)
A week later we would the favour to DC by surprising him too, hee. I can't recall what we did for Ryan's birthday anymore, and Jon's is coming up at the end of this month but I won't be there :( Anyway, I still just feel so blessed by this and thank Christ for such wonderful siblings in Him!
They came in for a bit to chat and have cupcakes and almond milk.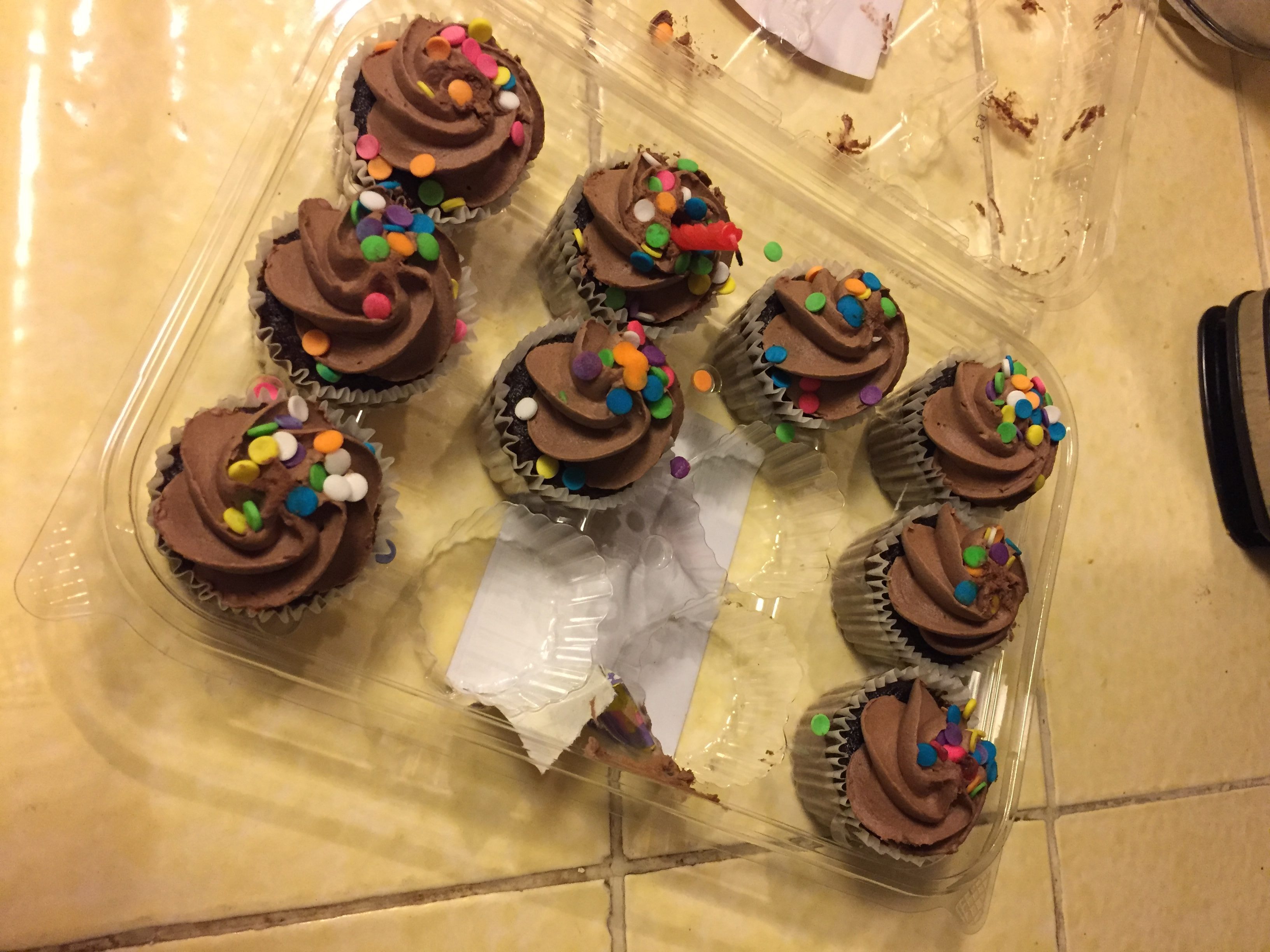 And more selfies!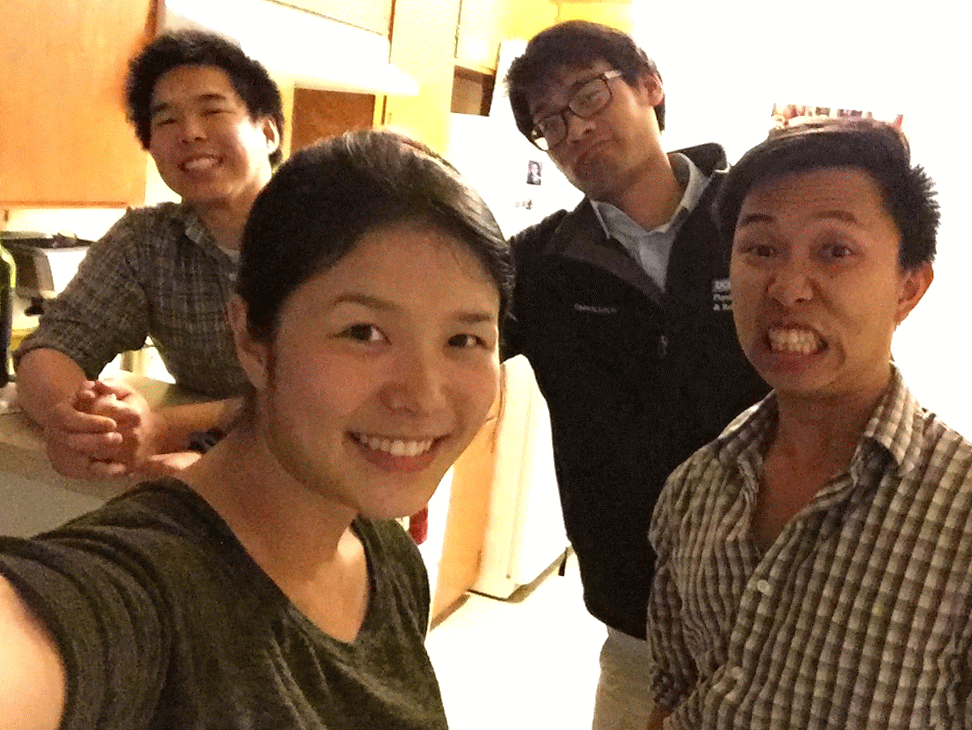 And another silent birthday song with a candle in the cupcake that this time I blew out.
After they left, I collected all my little bits and bobs and cards and well-wishes I'd received from everyone…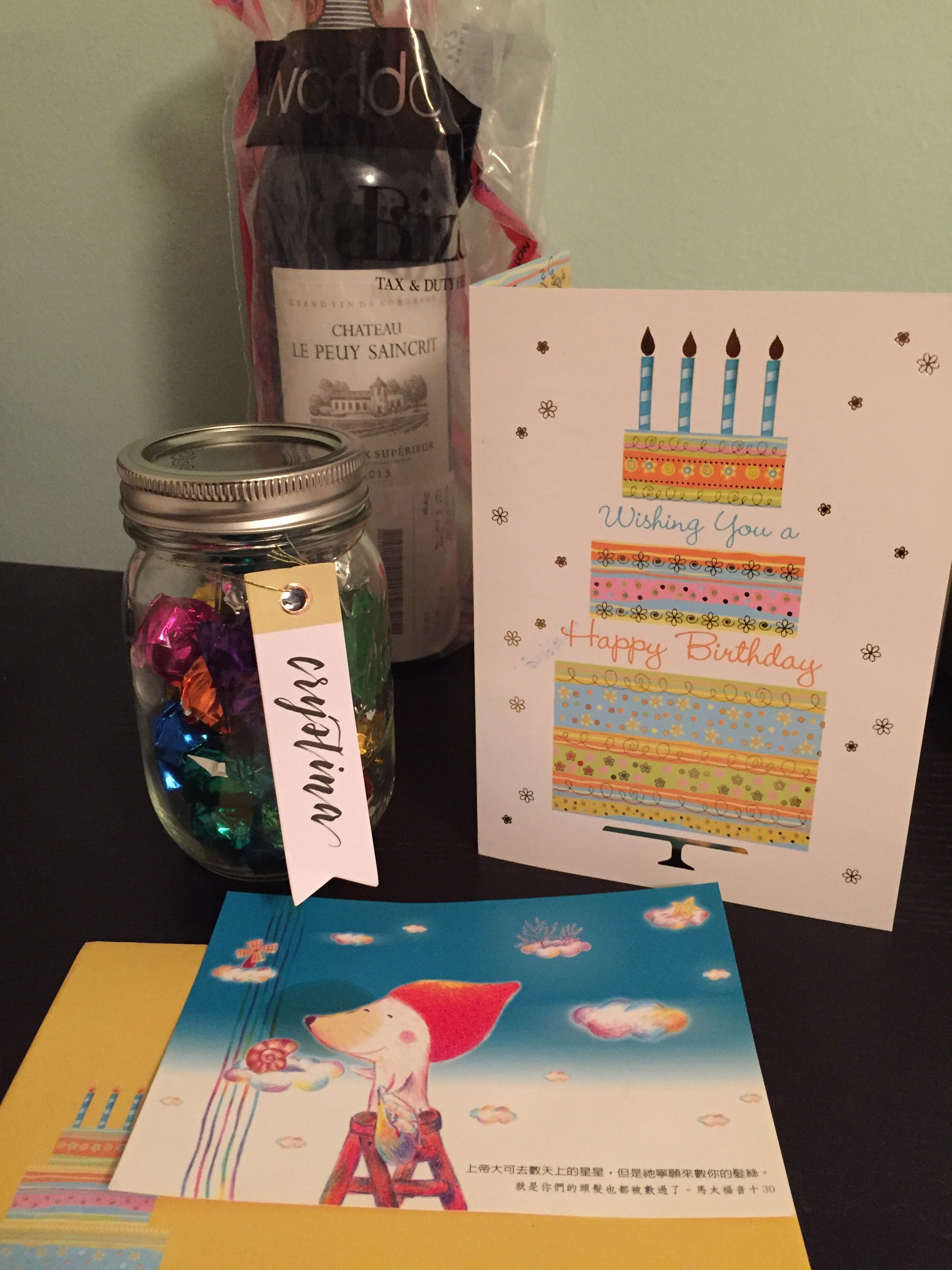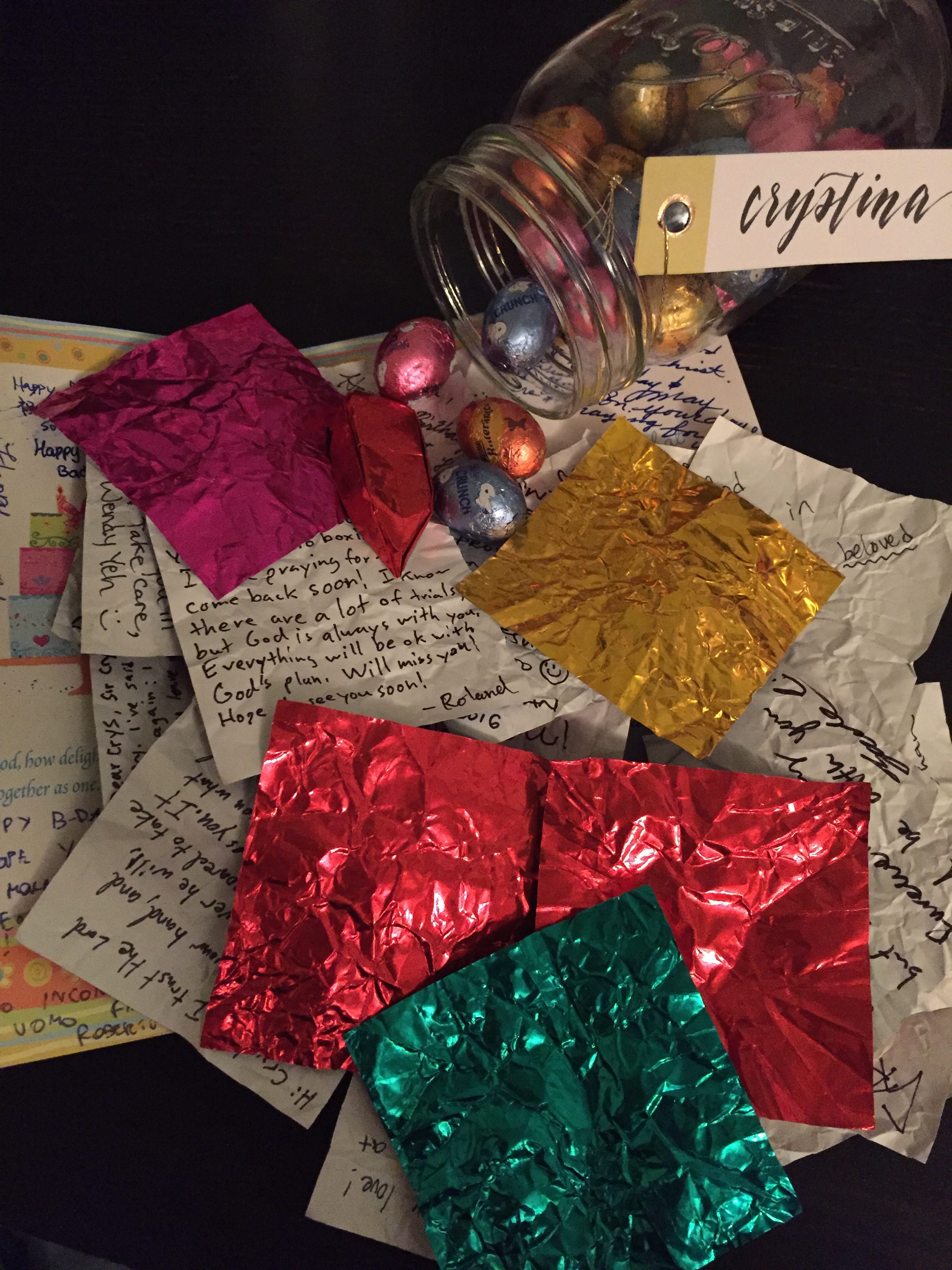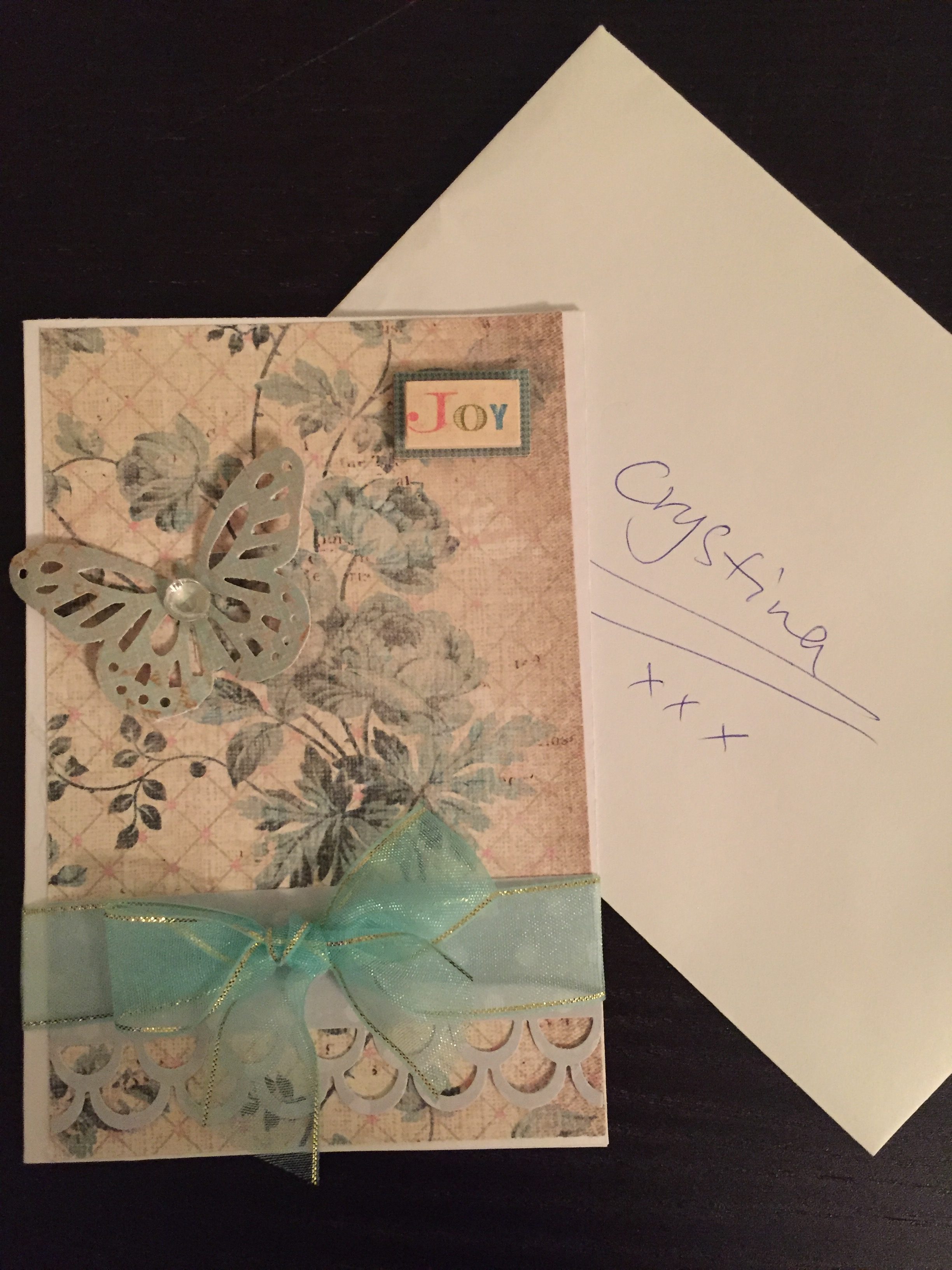 French wine imported via daddy, the jar of birthday greetings/goodbye messages wrapped in easter chocolate, collective card from the SMC crew etc., the card my family gave me is pictured separately, because parents & sister <3
I went to bed that night praising God for such wonderful gifts and giving me the best families ever.
Tuesday 4/5 saw us back at Bean & Roberto's for dinner and DRINKS with Jason as well. Haha, a new tradition where Jason and I provide the alcohol, and Bean & Roberto open up their home to us once every couple of weeks. We toasted my birthday yet again.
Wednesday 4/6 was daddy's last day in LA. I took the afternoon off and we went to the east side for some proper Chinese food. We had intended to treat Daniel & Ceri to dinner for their hospitality, but when we ended up wandering into a Chinese grocery store, dad looked at all the veggies and was aching to make us some good home-style Chinese cooking.
They generously allowed us to use their kitchen and…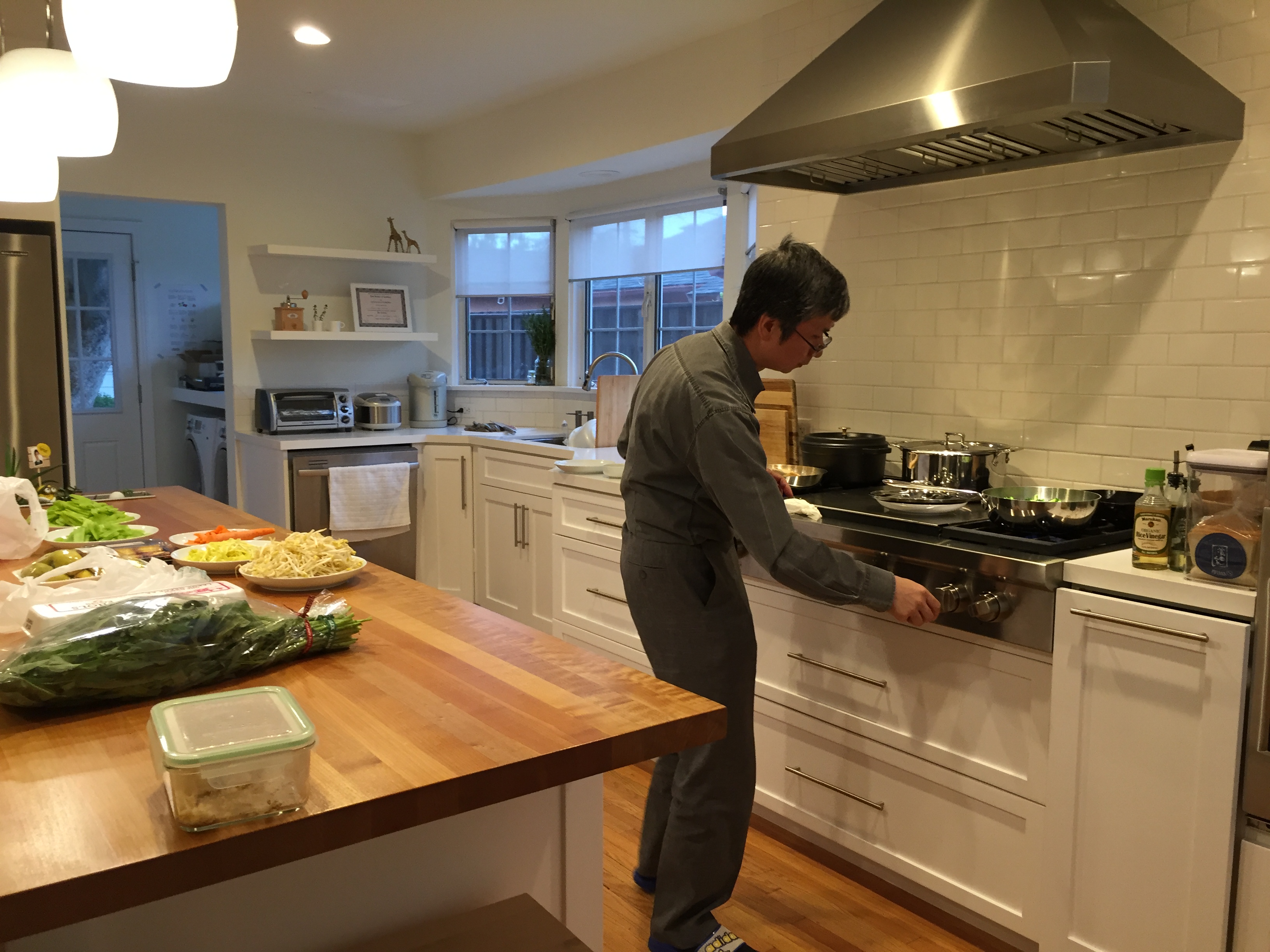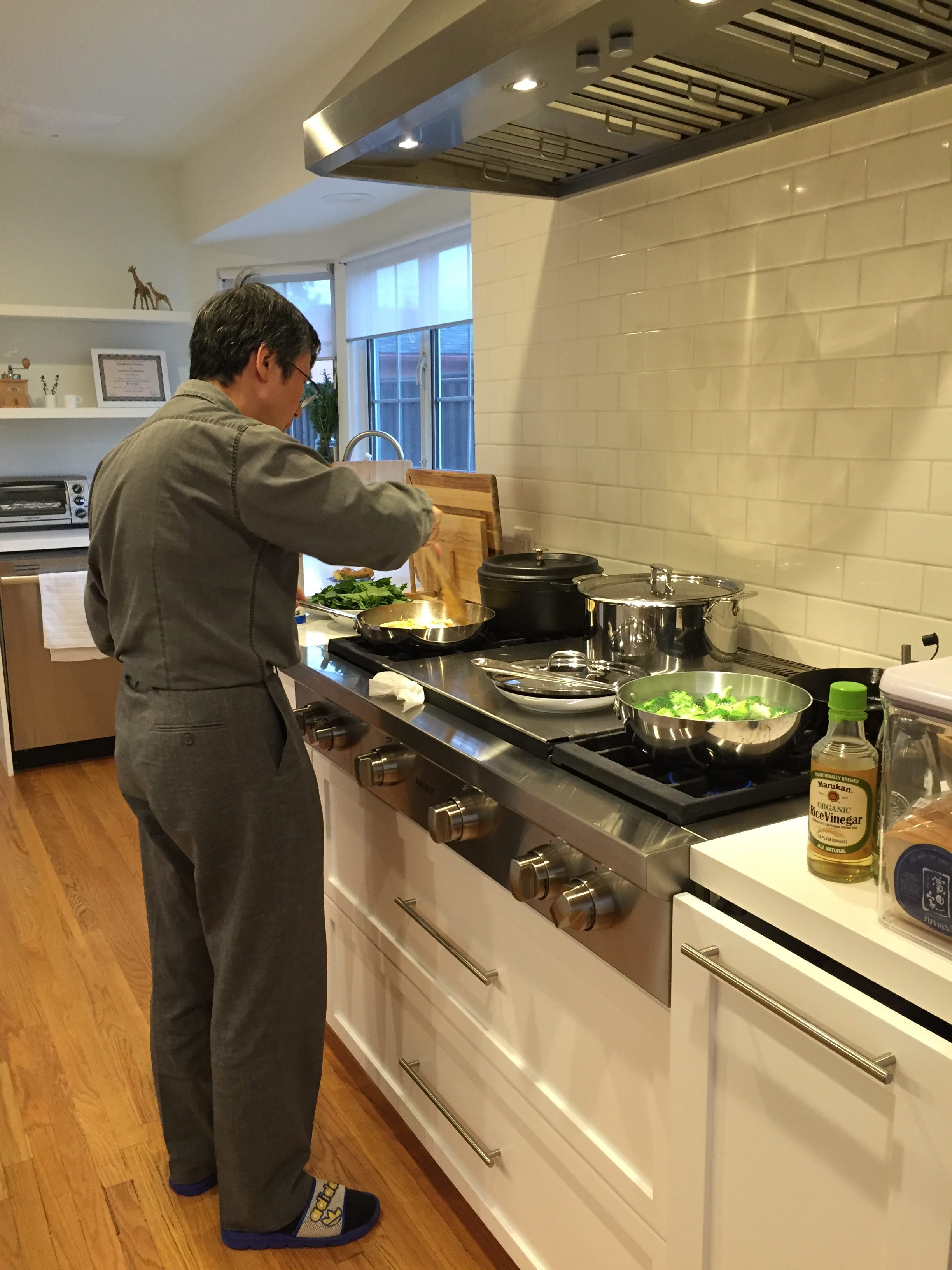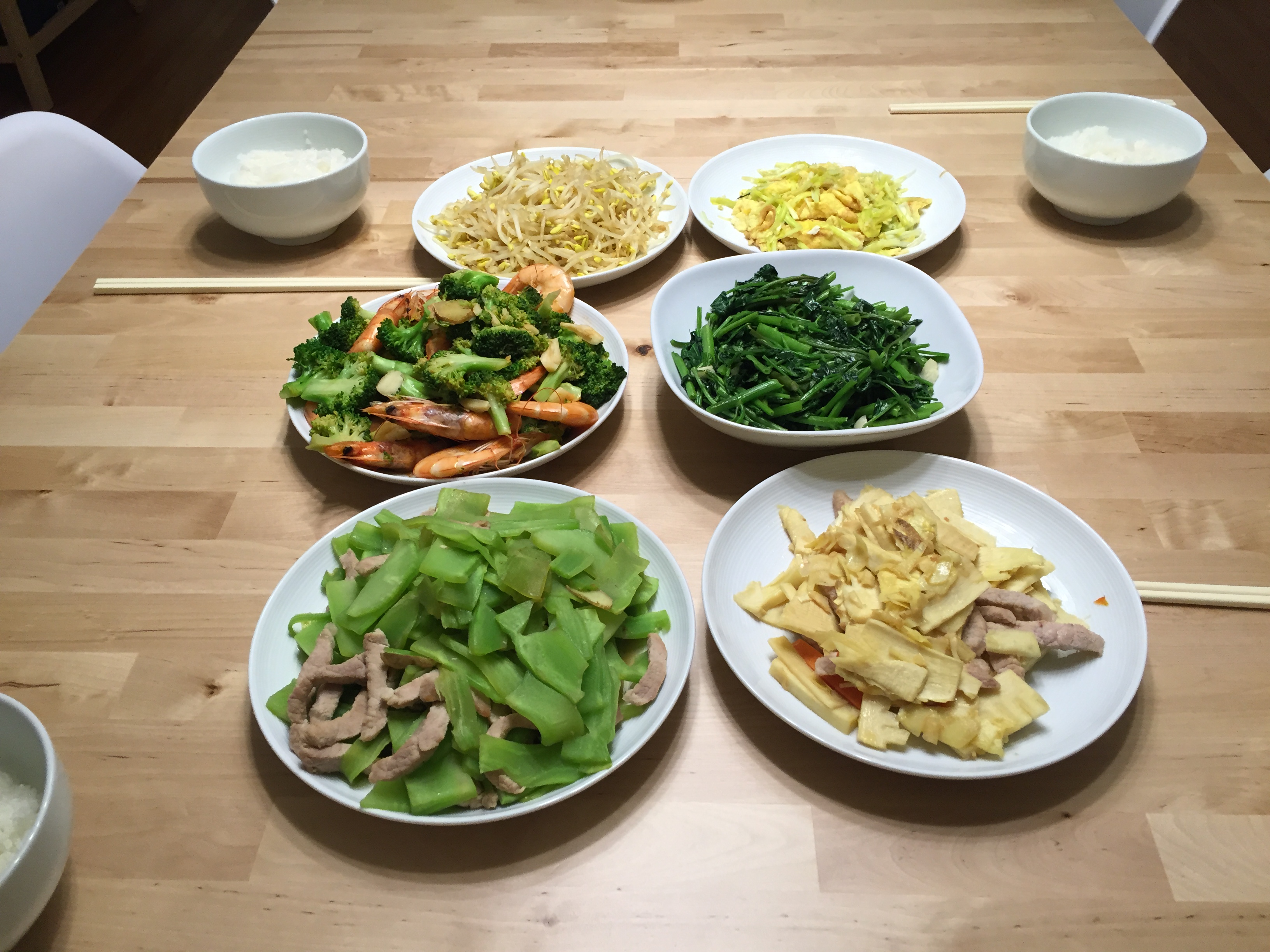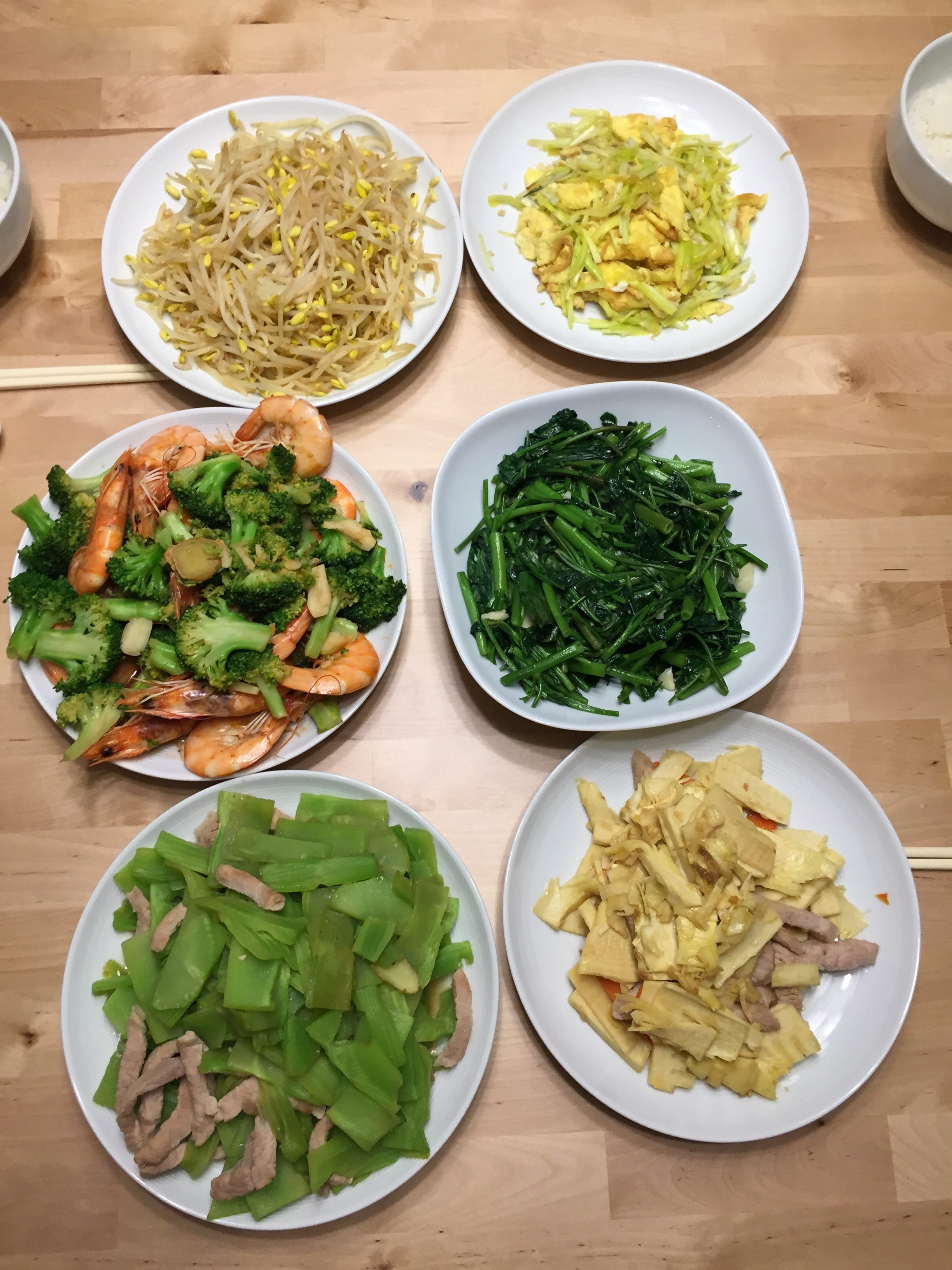 Ta-da! Those were the results :)
Dad left the day after, and from there on everything was get-ready-to-move-to-NYC. I only had two weeks or so left to prepare.
My celebrations were getting close to an end on 4/15 when Ac and I found time to have lunch together, her treat as a birthday gift to me…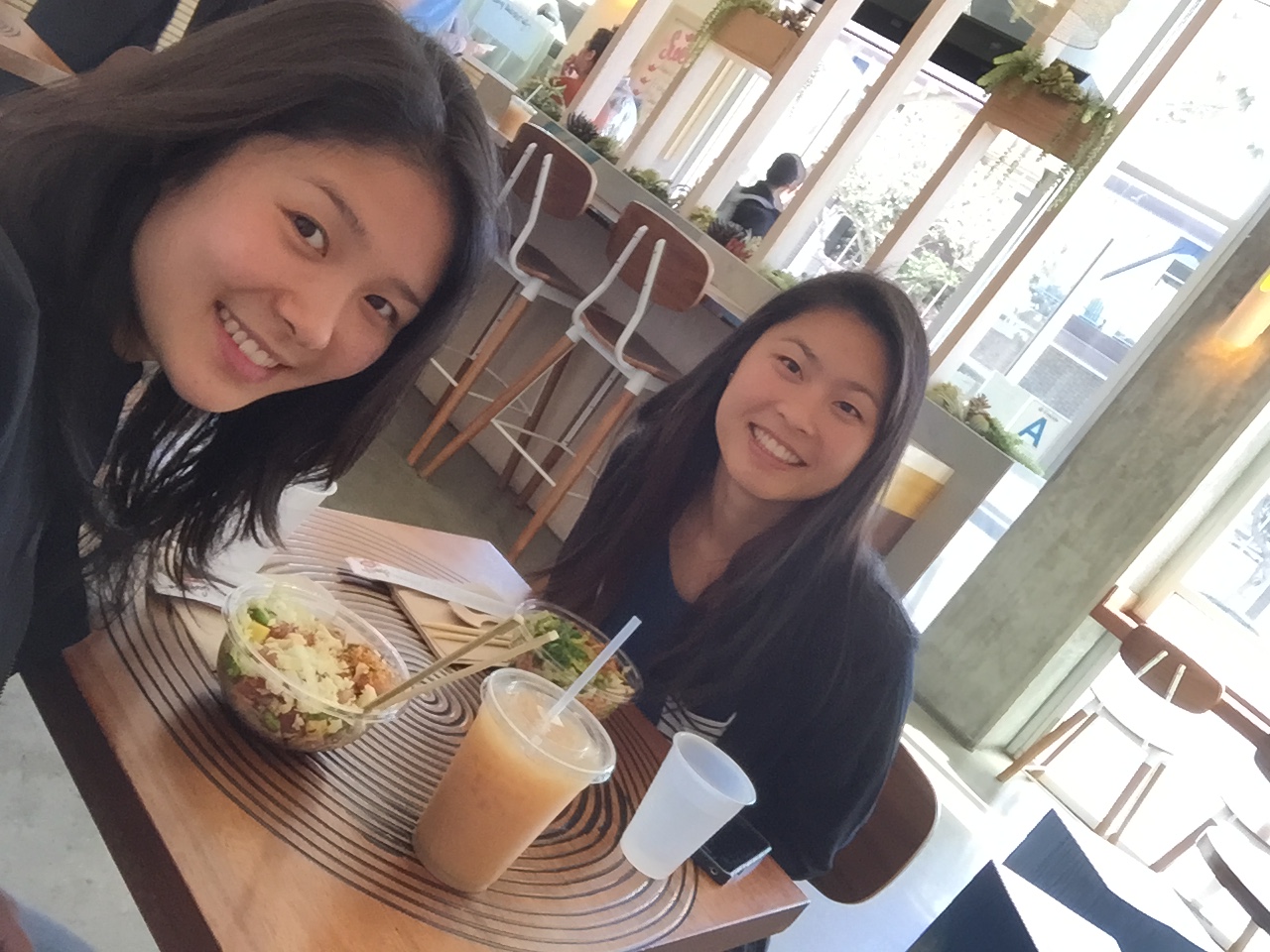 …and finally concluded on 4/16 with Kristy taking me out for a British style afternoon tea in Santa Monica with other sisters from my Chinese-side fellowship as a half-birthday, half-farewell thing.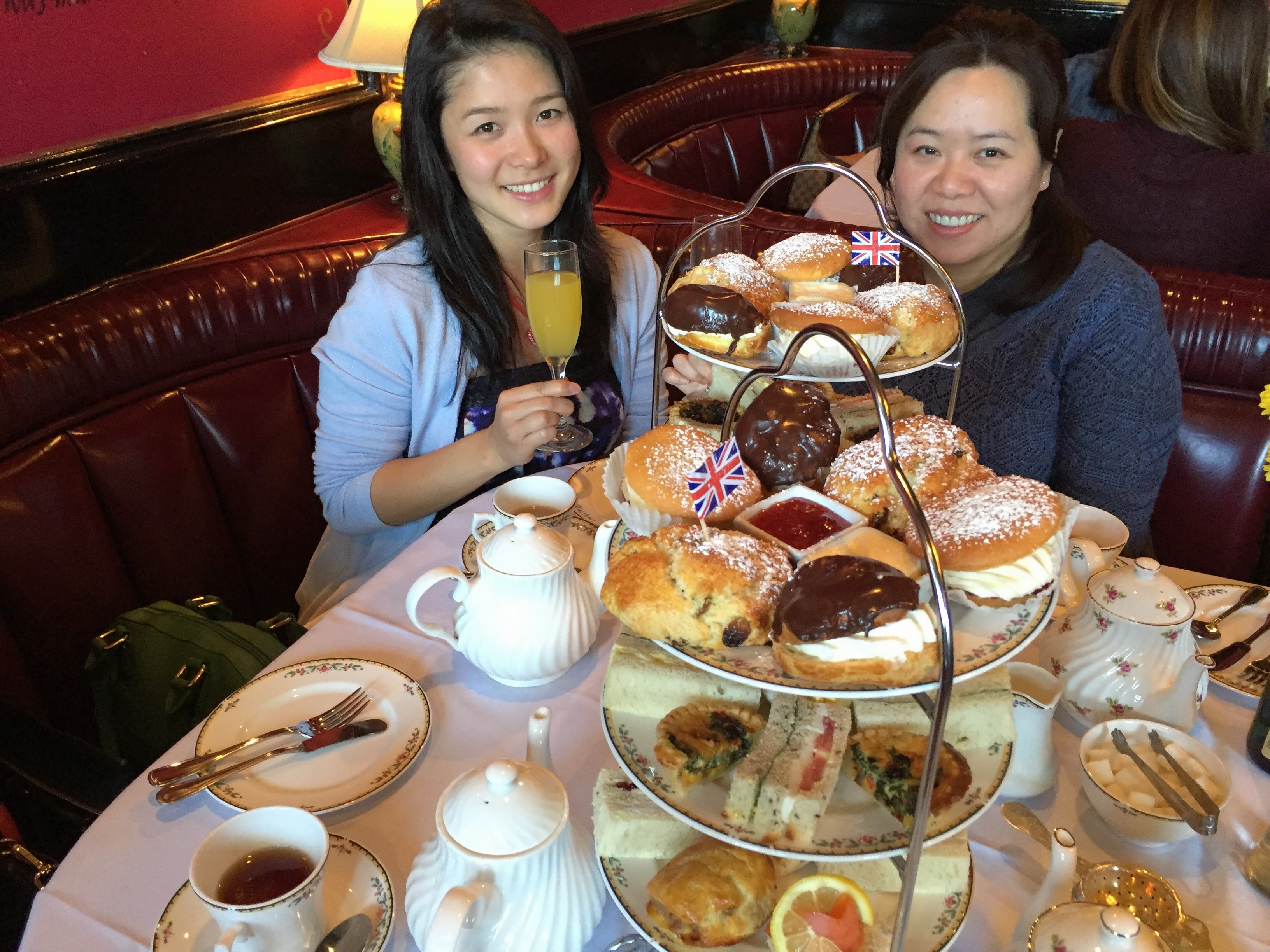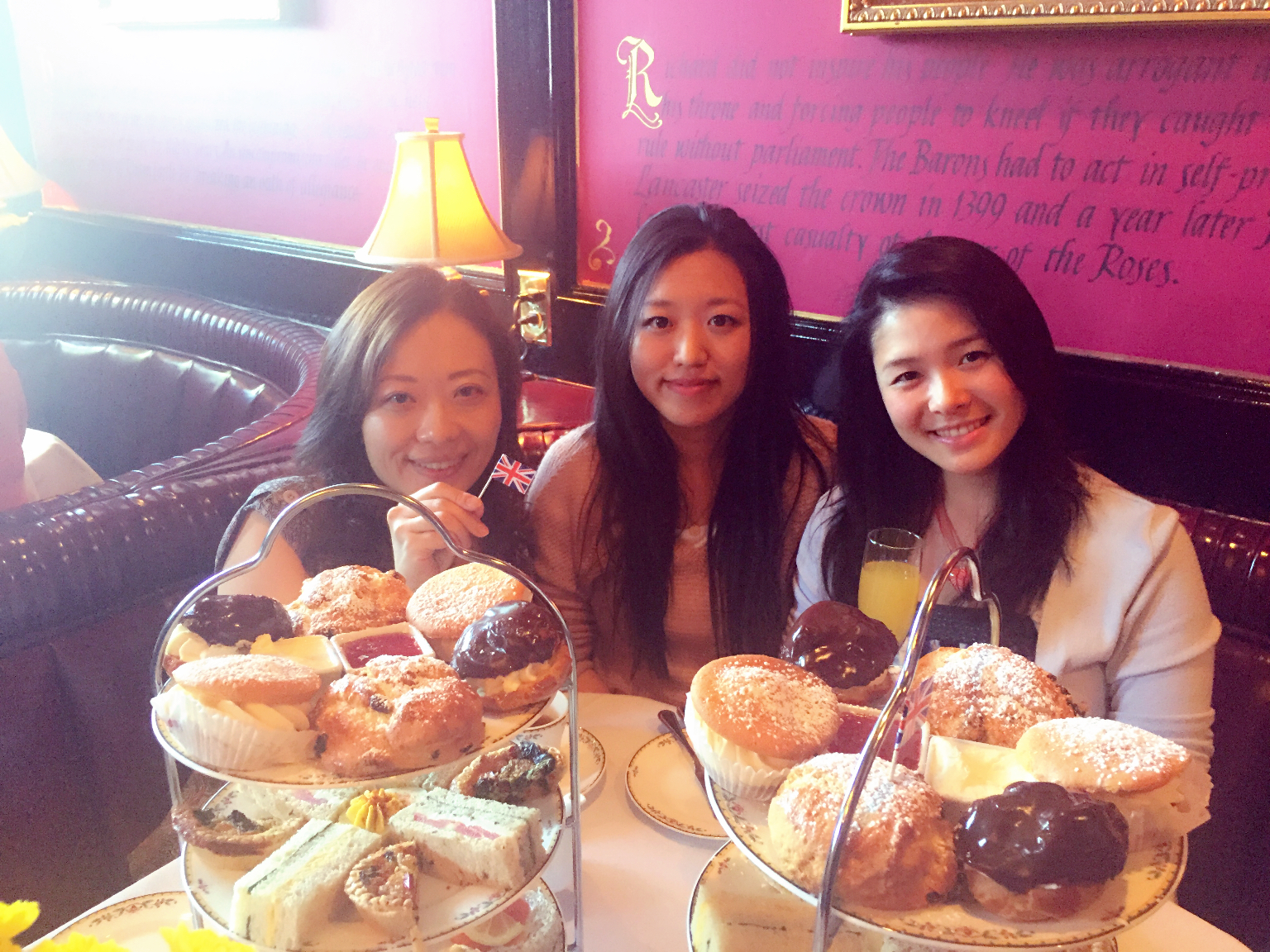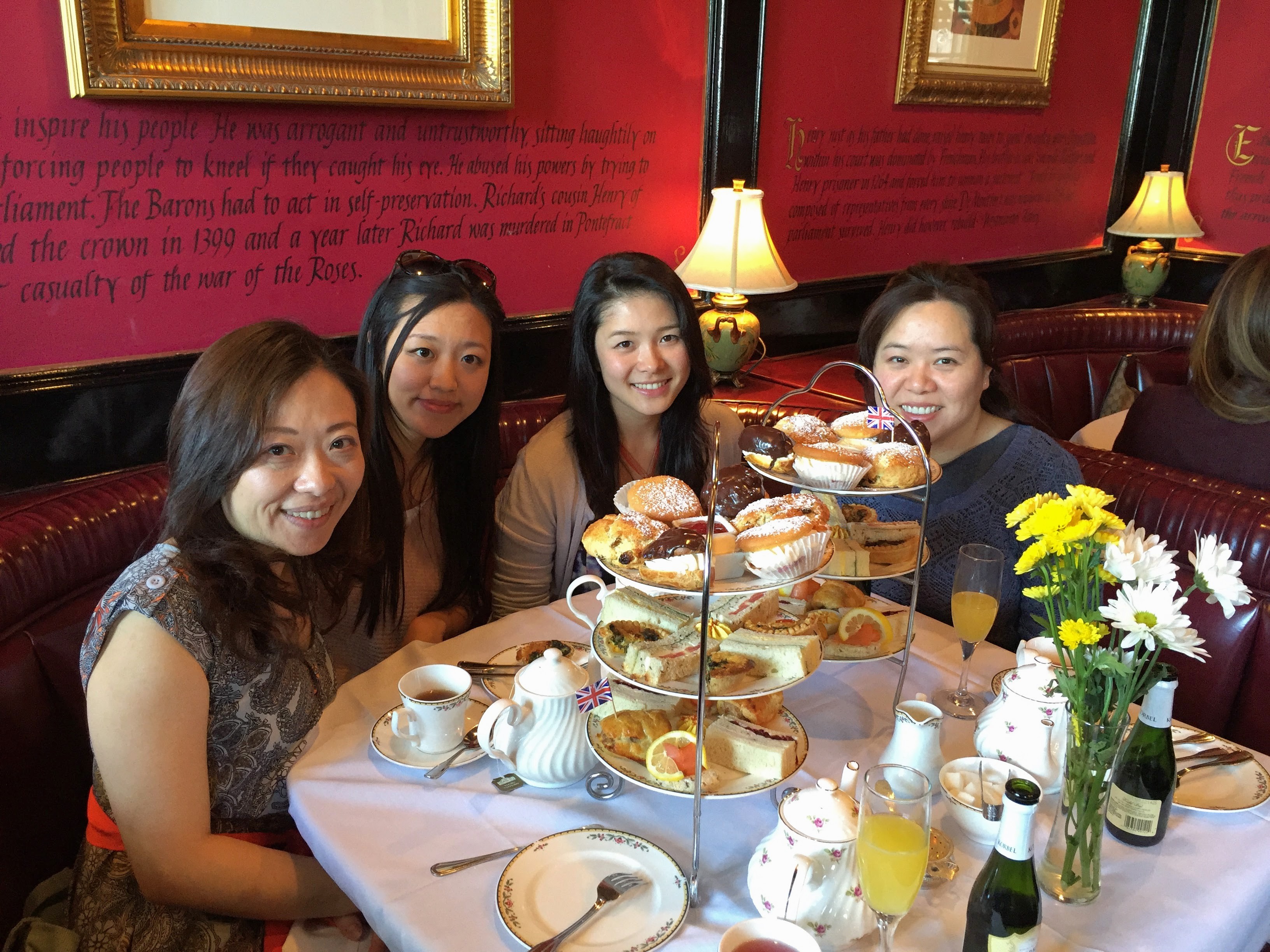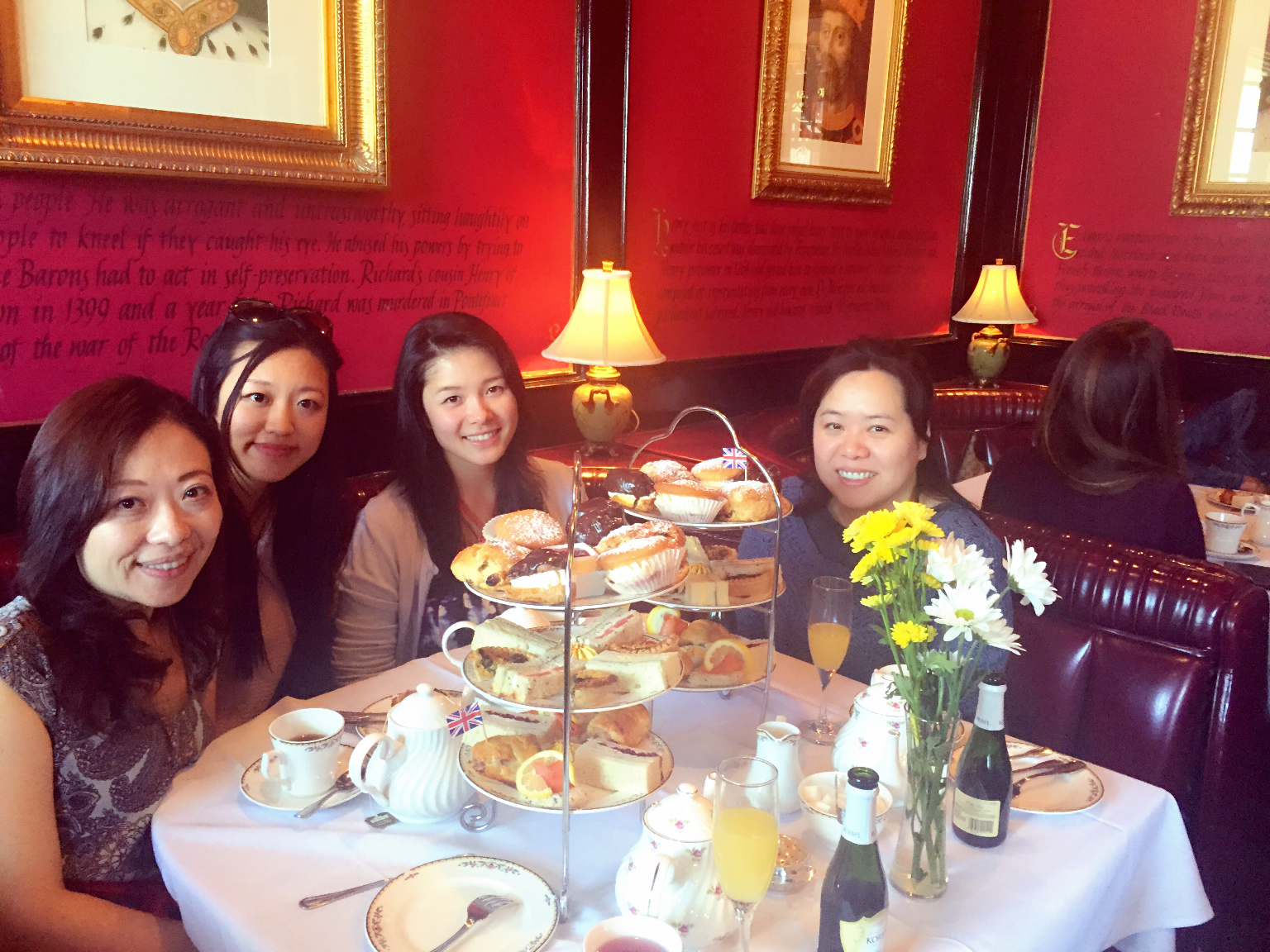 Half of those photos are from Kristy's phone – automatically beautified hehe.
That same morning, a bunch of darlings including the teacher of my Kpop dance class went to a local cafe after class for a send-off meal for me. Not quite birthday related, but I still wanted to share because I consider that a part of the celebrations too.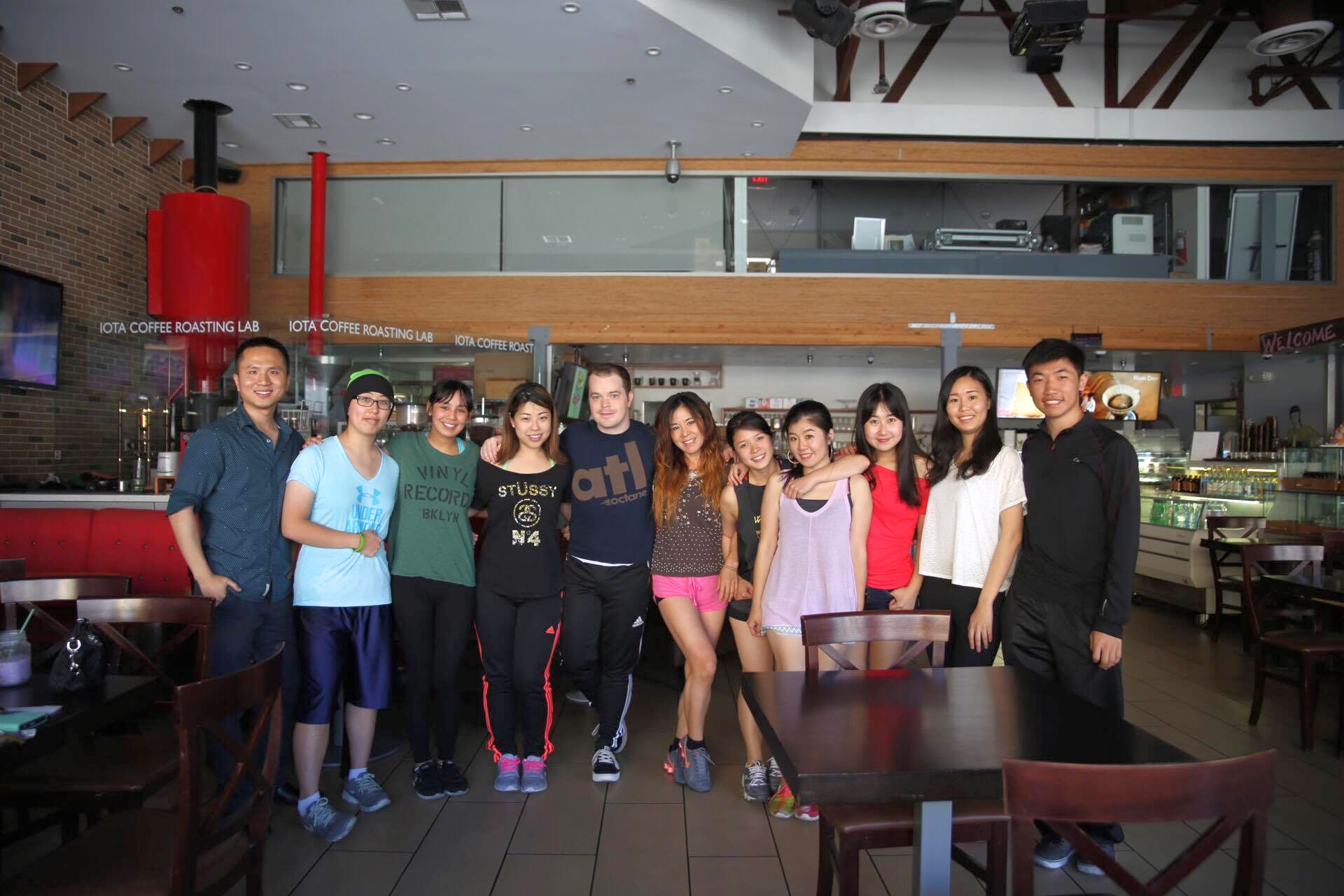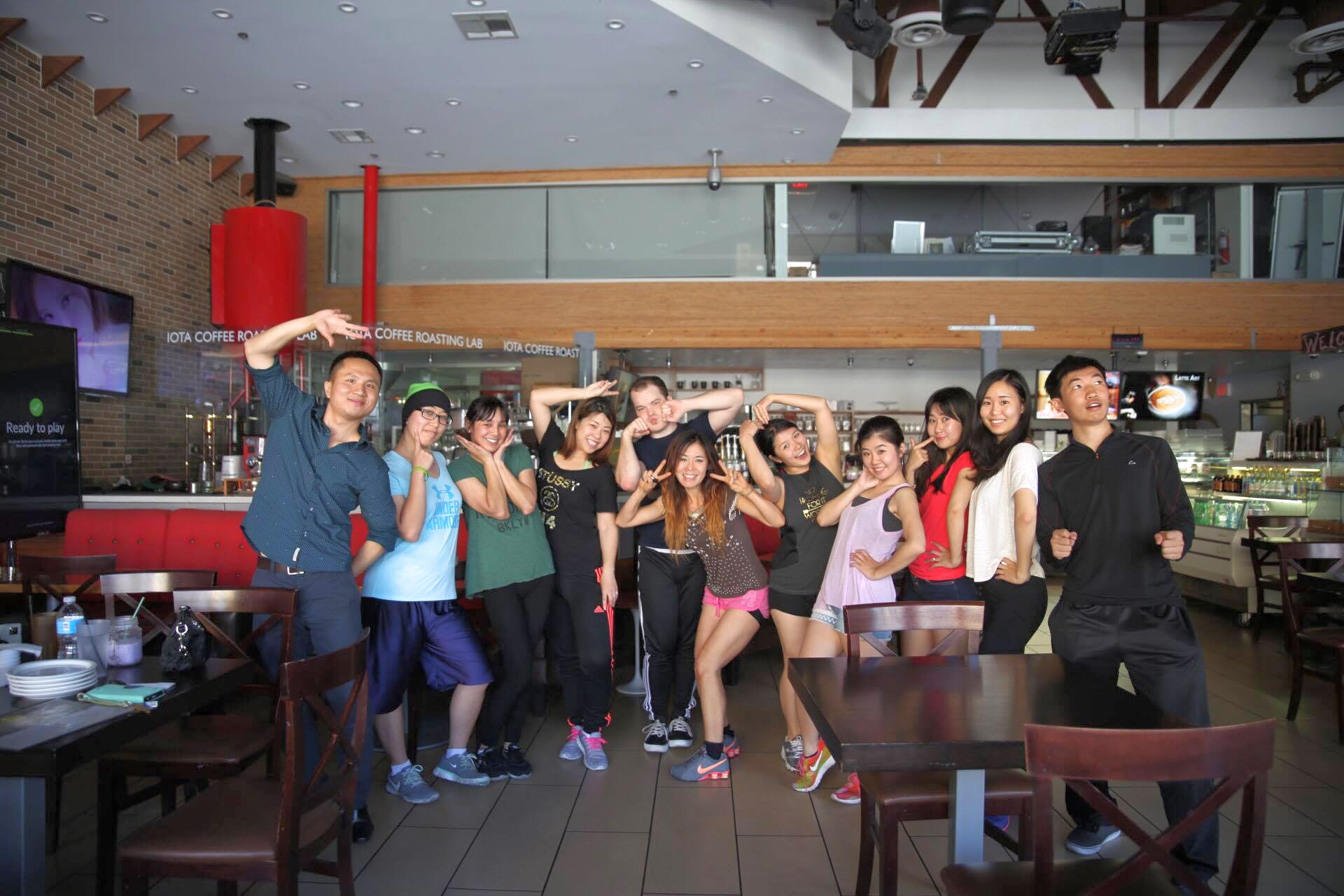 What a blessed time!
Thanks for reading and sharing these memories with me! Going forward, it'll be New York adventures from here. For the next while, at least.
Oh, and, May the 4th be with you.
Muchos love,
Bobbie x