Week 43 runs from Monday 19th October — Sunday 25th October, 2020.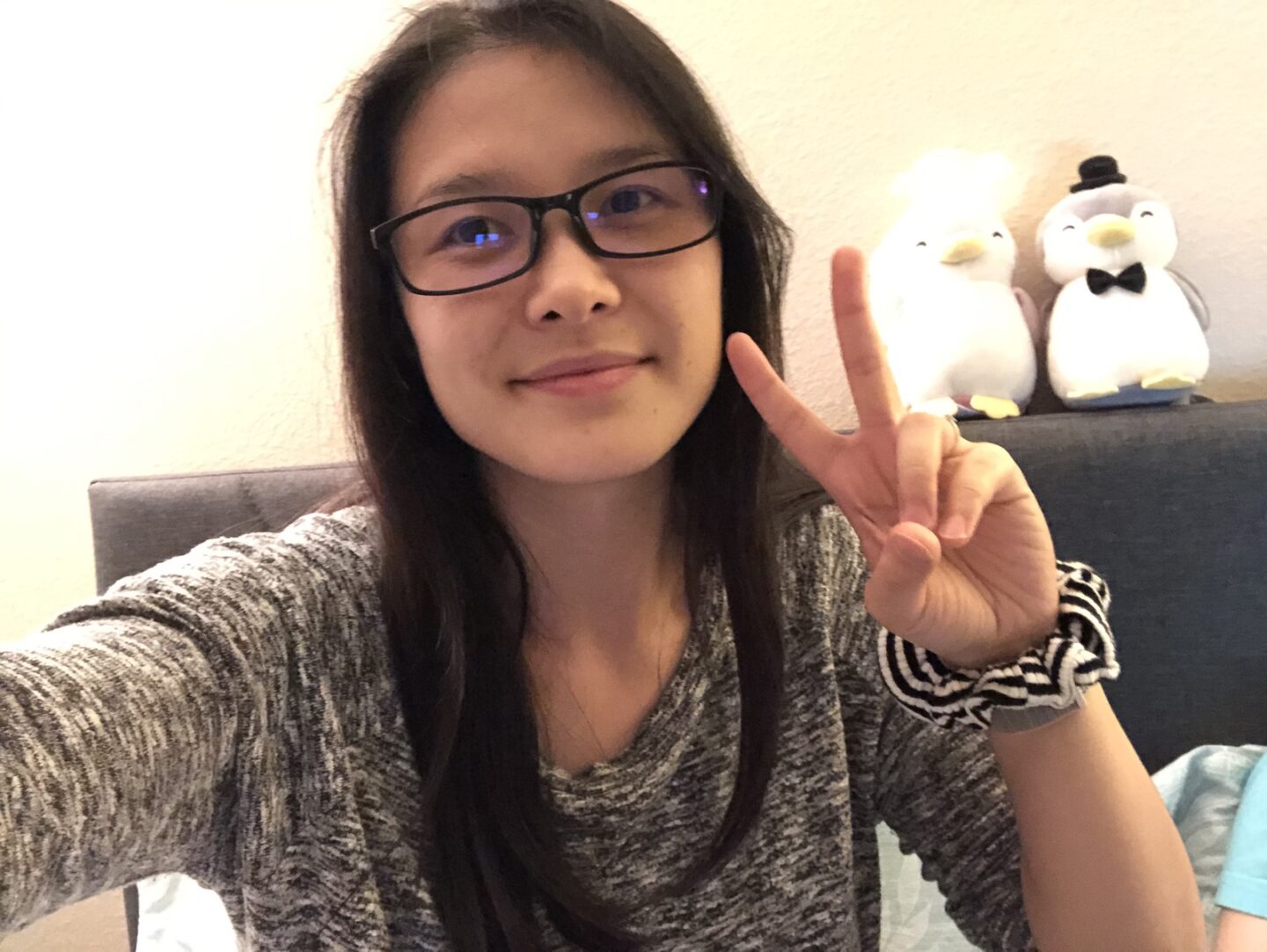 For more information on what, why and how I'm tracking everything, including my health & fitness goals, please click here. To skip to the end of week summary, please click here. This is my second week doing Chloe Ting's Get Peachy Challenge.
The Week in Fitness & Food
10/19 – Monday. Rest.
I had a pretty busy and productive day today so ended up not doing a workout. However, I did do laundry and some additional cleaning. Not quite the same, nor even similar, but I'm really happy with the amount of stuff I got ticked off my to-do list today.
Also, these arrived!
They've been on my products wishlist for a while, and Jacky saw that they were on sale for $189 at Woot.com last week so said I could buy a pair. I had a bit of a rough start with them as the case wasn't charging properly and it wasn't pairing as well, but after a quick Google search on what to do, I reset my AirPod Pros and the charging case and it's working great now.
I love the noise cancellation and look forward to going for walks with these in future!
Last night I didn't sleep enough (we got distracted playing Sudoku till late… yes, that's right, the numbers game… yes, we are geeks) but surprisingly I wasn't feeling particularly fatigued during the day. It was a struggle to get up, but after I was up I was fine. There was no change in my weight between yesterday and today.
Food-wise, I had a pretty large breakfast, some leftover curry for lunch and then hot pot again for dinner. I also realised, after having a sip of diet coke for the first time in a while, that it's possible my previous headaches could have been from diet coke withdrawal too.
I'd been drinking at least one every day for some time before suddenly cutting it out of my diet (we were running out). Then after not drinking it for couple of weeks or so my body got used to not having it again. Not sure. Anyways, I don't plan to drink it again for some time. We only have 1 can left and Jacky and I agreed we wouldn't buy anymore 35 can packs from Costco again.
I'm looking forward to finally doing Chloe's Hourglass workout for the Get Peachy Challenge!
Sleep
Time
Wake
Time
Hrs
Slept
Restful
Sleep

Disruptions

Awoke Feeling

Weight
02:20
08:45
6hr 25min
4hr 20min
None
Somewhat rested
120.4lbs
10/20 – Tuesday. Rest.
Lol. Silly me. Why did I think I'd be able to exercise today? Of course all that PMS was leading to something. I just rested, ate oatmeal and veggie burgers and congee. And finished off half a Cinnabon with Jacky.
Also I slept late last night because Jacky and I were distracted by solving multiple sudoku puzzles haha. We usually just watch Cracking the Cryptic for funsies (yes, we are nerdy) but this week we decided to try some of them for ourselves. Needless to say, we tried a few, and each puzzle took us much longer to complete than it does for Simon and Mark.
Sleep
Time
Wake
Time
Hrs
Slept
Restful
Sleep

Disruptions

Awoke Feeling

Weight
01:30
09:50
8hr 15min
5hr 20min
1x
Somewhat rested
120.2lbs
---
10/21 – Wednesday.
Sleep
Time
Wake
Time
Hrs
Slept
Restful
Sleep

Disruptions

Awoke Feeling

Weight
01:45
09:50
8hr 5min
5hr 25min
None
Somewhat rested
119.8lbs
---
10/22 – Thursday. Completed 11:38 (?)
Videos completed: Natacha Oceane 10min Warm Up, Chloe Ting Hourglass, MadFit 20min Lower Body Stretch (very loosely followed).
Sleep
Time
Wake
Time
Hrs
Slept
Restful
Sleep

Disruptions

Awoke Feeling

Weight
01:25
09:45
7hr 55min
5hr 40min
3x
Somewhat rested
120.2lbs
---
10/23 – Friday. Rest.
Sleep
Time
Wake
Time
Hrs
Slept
Restful
Sleep

Disruptions

Awoke Feeling

Weight
00:40
10:10
9hr 30min
6hr 25min
None
Somewhat rested
120.4lbs
---
10/24 – Saturday. Rest.
Lol so the fact that the previous days are pretty much empty shows how I sadly haven't been updating this page properly, and neither have I really exercised (except for on Thursday). In fact, I don't think my 'completed' time on Thursday is accurate because my Activity app did not save my cool down that day.
Anyways, I was pretty sore yesterday from my workout on Thursday, even though I went lighter than last time. I only used a light/medium resistance band and my 5lb dumbbells and I'm still feeling remnant soreness today.
This week I've had headaches and felt fatigued for most days. I'm surprised I felt well enough to exercise on Thursday despite not sleeping that well, but I am glad I did workout that day. Hopefully next week I can stick to the actual program because, in a way, I'm now "caught up" to the Get Peachy schedule but just a week behind haha.
I have also been gaining weight because of my diet haha. I bought these amazing chocolate cupcakes from Trader Joe's and ate one on Thursday and yesterday. Yesterday I also ate cheesecake from Trader Joe's. Aaand Jacky and I basically finished 2 bags of the peanut butter puff snacks between us.
We finished off our 5th or 6th meal of hot pot at the beginning of the week, then we got Korean takeout again. We had fried chicken and seafood pancake between us, and I had bibimbap over 3 meals. Although there were 2 meals where we ate wraps, but we haven't really gone grocery shopping in a while so we're really running out of healthy ingredients.
Given the amount of junk food I've eaten this week, I'm kinda surprised I haven't gained more lol. But gosh how easy it is to gain weight but hard it is to lose! We're going to Costco today so I can go back to eating my healthy diet. I'm craving healthy wraps and greek gyros and protein bars.
My median weight for the week is in: 120.2lbs, which is +0.4lbs from last week.
Sleep
Time
Wake
Time
Hrs
Slept
Restful
Sleep

Disruptions

Awoke Feeling

Weight
00:20
09:35
9hr 15min
6hr 35min
None
Decently rested
120.6lbs
---
10/25 – Sunday. Rest.
Well! What an end to the week haha. I thoroughly enjoyed my week of rest and I ate very well this week. I have been more interested in playing sudoku than exercise but my weight dropped back down into the 119's so I guess my period bloat has gone down.
I haven't exercised much this week, but next week is a new opportunity to start fresh :)
Sleep
Time
Wake
Time
Hrs
Slept
Restful
Sleep

Disruptions

Awoke Feeling

Weight
01:45
08:45
6hr 45min
3hr 45min
1x
Somewhat rested
119.6lbs
---
End of Week Summary
Days Exercised: 1
Pushup Count: ??
Median Weight (Tues – Sat): 120.2lbs
Weight Change (if any): +0.4lbs
Days Slept 7.5hrs+: 5
Days Slept Before Midnight: None

Date
Sleep
Time
Wake
Time
Hrs
Slept
Restful
Sleep

Disruptions

Awoke Feeling

Weight
10/19
02:20
08:45
6hr 25min
4hr 20min
None
Somewhat rested
120.4lbs
10/20
01:30
09:50
8hr 15min
5hr 20min
1x
Somewhat rested
120.2lbs
10/21
01:45
09:50
8hr 5min
5hr 25min
None
Somewhat rested
119.8lbs
10/22
01:25
09:45
7hr 55min
5hr 40min
3x
Somewhat rested
120.2lbs
10/23
00:40
10:10
9hr 30min
6hr 25min
None
Somewhat rested
120.4lbs
10/24
00:20
09:35
9hr 15min
6hr 35min
None
Decently rested
120.6lbs
10/25
01:45
08:45
6hr 45min
3hr 45min
1x
Somewhat rested
119.6lbs
Muchos love,
Bobbie