Week 44 runs from Monday 26th October — Sunday 1st November, 2020.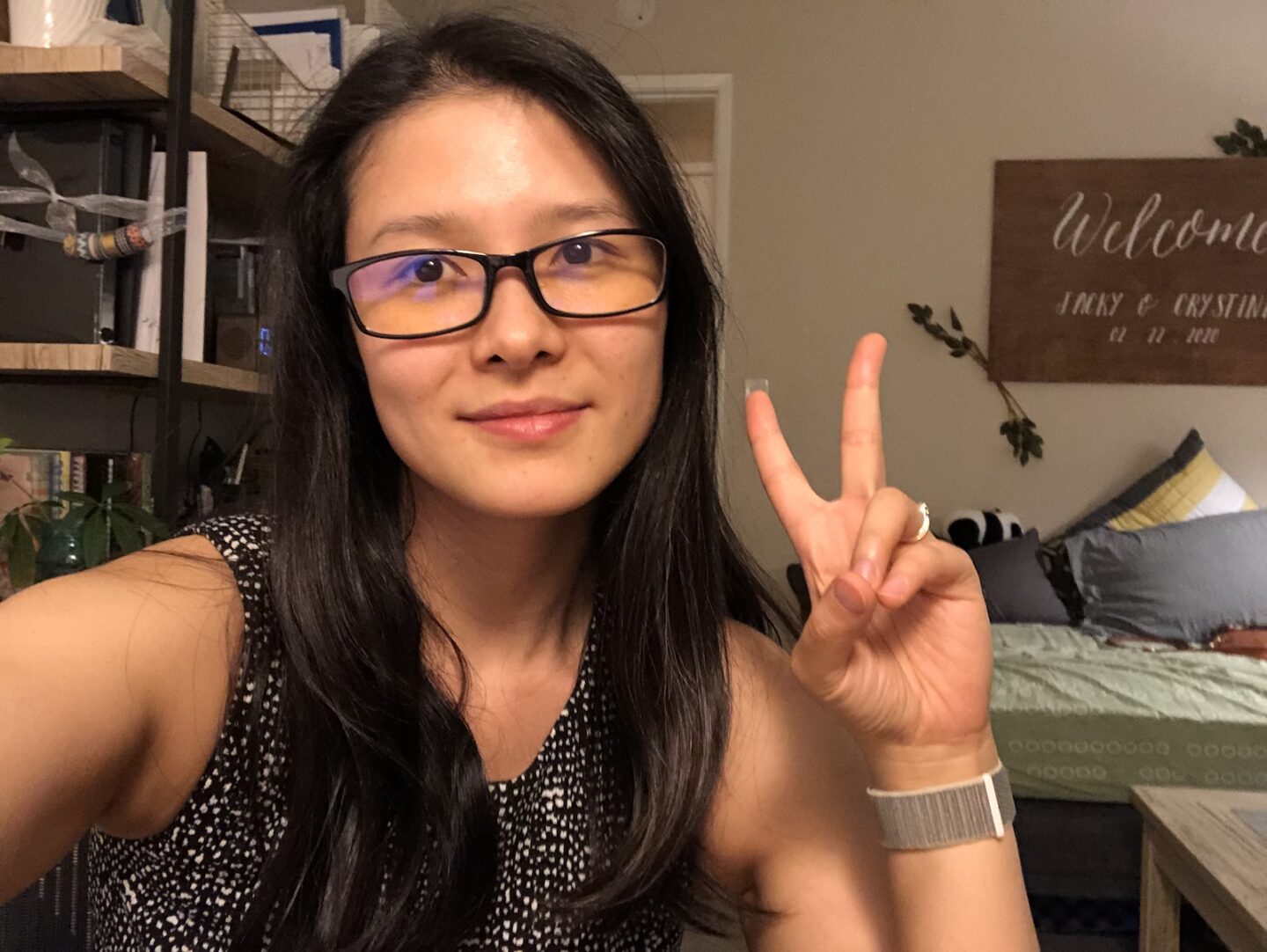 For more information on what, why and how I'm tracking everything, including my health & fitness goals, please click here. To skip to the end of week summary, please click here.
The Week in Fitness & Food
10/26 – Monday. Completed 19:19.
Videos completed: Natacha Océane 10min Warm Up, Chloe Ting Best Booty Workout, Pamela Reif 15min Daily Stretch.
Wow it really looks like my period bloating went down because apparently I am 118.6lbs as of this morning. I was expecting to drop into the 118's this week but I didn't realise it'd be that fast, especially since I hadn't really eaten diet foods or exercised much last week.
However, I was trying to eat at/around maintenance and tried to ensure I did not overeat. I also played piano a few times last week, which increased my NEAT (Non-Exercise Activity Thermogenesis; basically calories I burned outside of exercising). I didn't think it'd burn that many calories but maybe it does because my Apple Watch counted exercise minutes and a few hundred additional calories burned from my piano playing. I was sweating after playing for an hour or so, I guess.
I almost didn't work out today but in the evening decided I still really wanted to exercise, so I ended up doing today's videos after all! I'm glad I did because I felt much more energised afterwards.
I used 5lb dumbbells (with a 4lb extra weight for the squats) and a light resistance band for today. I think that was enough; I don't think I trained to failure, but I didn't want to over-exercise and be so sore I can't do anything the next few days.
Tomorrow I will still be aiming to follow Chloe's schedule with the 6 Pack Abs video first, but for Day 11 I will try doing her 2 Week Abs video after the arms video so I have enough strength to properly work my arm muscles first.
Food-wise I had a large pasta dinner with a protein bar and a decent sized brunch with coffee, plus a small smoothie snack between the two meals. Not sure how that will affect my weight tomorrow but we'll see. I think it will remain about the same?
Either way I am so impressed to see 118 on the scale. I'm pretty sure the last time I weighed less than 119lbs, my body composition was very different and I was two dress sizes larger. I think it was something like 10yrs ago. Only 3-4lbs left to go to reach my initial target weight of 115lbs, but right now I'm not actually counting calories, nor do I feel like I'm on a diet, so I guess I can just keep tracking to see when my weight loss plateaus.
To clarify though: I did track my calories for about a week (I even weighed out my food), so even if I'm not tracking these days I still have an idea of approx calories I've eaten. Every few weeks I sort of track for a day just to make sure I'm still fairly accurate with my estimates.
I do eat what I want these days but much of the time I want healthy, nutritious food. Plus I love vegetables, which is very filling whilst being low in calories. That's probably why I can get away with eating until I'm full, still have junk food every now and again, and still lose weight.
Sleep
Time
Wake
Time
Hrs
Slept
Restful
Sleep

Disruptions

Awoke Feeling

Weight
01:15
09:50
8hr 30min
??
1x
Somewhat rested
118.6lbs
10/27 – Tuesday. Rest.
I definitely intended to exercise today, but I have been so busy all day I literally didn't have time. I'm so pleased to say that I actually was productive today.
I finally recorded my Hebrews 4-6 video in a way that I was happy with, edited and uploaded it. I also finally finished editing my What I Eat In A Day (to lose weight) video that I intended to post last month – yes, that I actually wrote about in a blog post last month – but hadn't been able to do until today.
It'll be going up on my YouTube channel on Thursday! Yay. I also had another idea for what I want to do with my music channel, God-willing. Between the first video and the second video edits, I had lunch, then after finishing up my second video edit I made a huge batch of pasta with sauce for us to eat for tomorrow as well.
Then we had our Tuesday night Galatians study with a couple of sisters, I'm writing this update and…. that's it. The day's over. Well, over enough that I don't plan to exercise at 9:30pm. I am genuinely thrilled.
Definitely worth it to get all of this done. Also, I don't feel that sore so I'm very happy with how I exercised yesterday :) Today my weight increased more than expected but, I have to say, I don't think I had enough fibre yesterday. Let's leave it at that haha.
In terms of my sleep app, I kind of regret updating it. It's now even worse than before, sigh. I know my wake time is correct because I know what time I woke up, but my sleep time is something I'm not sure of. I saw on my watch that in total I slept for 9hrs 15min so I worked backwards from there.
I woke up briefly once when my 08:30 alarm tried to wake me up but I shut it off. I've decided to just switch off my alarm permanently now and we'll see what happens.
Sleep
Time
Wake
Time
Hrs
Slept
Restful
Sleep

Disruptions

Awoke Feeling

Weight
00:35
09:50
9hr 15min
??
1x
Decently rested
119.4lbs
---
10/28 – Wednesday. Completed 19:45.
Videos completed: Natacha Océane 10min Warm Up, Chloe Ting 6 Pack Abs, Chloe Ting Complete Upper Body, Elizabeth Chu Weighted Ab, MadFit 15min Cool Down.
What a workout today! I was nervous that I might have ended up not exercising again because it was starting to get late and I hadn't exercised again, but thankfully Jacky wasn't going to be home until much later so I didn't need to prepare dinner. I ended up starting the workout at 18:30.
I think it went well today! I definitely felt stronger for Chloe's ab video because there were moves I was able to do this week that I just could not do before, and I think I had very good form for most of the moves. Watching footage back, it looks like I also have l had less of my belly sticking out when doing the moves so I think that shows I was actually engaging them better haha.
I certainly felt my abs being engaged, at least. I also was able to feel my shoulders and arms working more during the arm video despite using 5lb weights the entire time. I focused on mind-muscle connection, especially for my left (weaker) arm.
Then I figured why not challenge myself further by completing another ab video. Elizabeth's video was recommended to me by YouTube and, well, I guess I'm a sucker for reps-based workouts these days. I really liked her form and the way she did the movements slowly so wanted to try it out.
I originally tried using my 5lb dumbbell but oh my gosh my lower abs were not having it. I switched my dumbbell for 2lb ankle weights instead and that worked out better whilst still feeling challenging for me. Welp, I guess that isn't surprising haha. My abs are so weak *sobs*.
I enjoyed today's workout a lot :) Food-wise, I'm not sure what I ate anymore. I've kind of been snacking and eating all day… ummm… Let me see: I started with a soy milk latte and my apple cider vinegar + sparkling water drink, then I had brunch, which was a large bowl of last night's pasta + sauce (which I made with tomato sauce, cherry tomatoes, onion, garlic, mushrooms, basil and Trader Joe's turkey meatballs. Plus lots of seasoning) that I finished over the course of 4-5hrs haha.
Then I think I had a protein bar… and for dinner I had a large chicken wrap plus lots of Lays BBQ chips (kinda regretting buying them from Costco tbh) and another protein bar. What can I say? I love those protein bars. But honestly I'd forgotten I'd already eaten one so had another and now my tummy is not happy again. Or it could be from the chips, too. Blah.
Diet is not going well this week heh heh heh. But, at least it's been a decently productive week so far!
Sleep
Time
Wake
Time
Hrs
Slept
Restful
Sleep

Disruptions

Awoke Feeling

Weight
01:40
9:50
8hrs
5hr 20min
1x
Decently rested
119.6lbs
---
10/29 – Thursday. Completed 11:05.
Videos completed: Natacha Océane 10min Warm Up, Chloe Ting Side Booty, MadFit 15min Cool Down.
Surprise!! I was actually able to finish my workout in the morning today. Yes, I surprised myself when I naturally woke up at around 8:45am, which hasn't happened for quite some time now. Jacky was already awake before me, so I prepped coffee for him and did my workout after he left for work.
This morning I was definitely overly optimistic when I thought I could again do Elizabeth Chu's weighted ab workout after Chloe Ting's exercises for today, but nope. The exercises kicked my butt today – pun intended. I felt myself getting progressively weaker as the workout progressed and actually gave up on doing the last move entirely. My glutes were already on fire and I think doing this workout fasted, no matter how not-hungry I initially felt, was not the best idea I've ever had. I just didn't have any energy left by the end of it.
On the bright side, I really, really felt my glutes working today. I don't think I even felt it this much last time, but today? Boy was my butt hurting. I already had a little soreness in my abs and miiild soreness in my hamstrings from Monday's workout, but I don't think they impacted my performance today.
I used 5lb dumbbells for the weighted moves, and a Light resistance band all the way up until the second round of fire hydrants. 30 reps of fire hydrants? When my side glutes were already pretty fatigued? Oh my gosh. It's definitely a large jump from the first week where we only needed to do 20!
I switched to my X-Light resistance band for the 2nd set, and when that was still destroying me, I finally gave up on a resistance band entirely for the 3rd set. And let me tell you, I was still feeling it towards the end. I am questioning if I'll be able to walk tomorrow, but since I went lighter than last time I'm hoping my legs will be okay still.
Good thing tomorrow is abs and arms! Gotta admit, arms are a little sore from yesterday but I'm determined to power through this week. It's the week that women are typically strongest so I need to take advantage of that while I can.
If memory serves, I actually found this video most challenging in Week 1 as well. But I think because I went too heavy with the resistance bands and dumbbells, I didn't actually activate my glutes as much; instead, I compensated with other muscles. The 5lb dumbbells and lighter resistance/no resistance was perfect for me today.
It's a shame this video isn't coming back for the rest of the challenge! I really liked the moves in this one. Except the last move. That's just really awkward without a proper bench. My piano stool was unfortunately not a suitable substitute.
Also, originally I was going to do Pamela's cool down but I decided to switch to MadFit as I finished up my workout because of my arm and ab soreness as well. I feel like Maddie has a more well-rounded cool down whereas Pamela's focuses on legs and spinal mobility. Plus Maddie has more stretches dedicated to the side booty, which I really appreciated today. It was a perfect choice for cool down!
Sleep
Time
Wake
Time
Hrs
Slept
Restful
Sleep

Disruptions

Awoke Feeling

Weight
01:45
08:45
7hrs
4hr 55min
None
Decently rested
119.6lbs
---
10/30 – Friday. Rest.
Sleep
Time
Wake
Time
Hrs
Slept
Restful
Sleep

Disruptions

Awoke Feeling

Weight
02:10
09:15
7hr 5min
4hr 45min
None
Somewhat rested
119.4lbs
---
10/31 – Saturday. Completed ?? <– My Apple Watch didn't save, again! >:(
Videos completed: Natacha Océane 10min Warm Up, Chloe Ting Toned Arms, Chloe Ting Abs in 2 Weeks, MadFit 5min Cool Down.
Well, that was certainly unexpected. I haven't done a weekend workout day in a while I think! Especially today, the day had kind of just melted by and, before I knew it, it was 8pm. I typically don't exercise so late in the evening either, but at around 7pm I realised that today was Saturday and not Sunday.
In my mind, I had thought today was Sunday and was mentally prepared to workout tomorrow morning. But Sunday is the Lord's day and I always prefer to rest on a Sunday, so an evening workout it was! More surprisingly, Jacky ended up joining me even though initially he was horrified at the idea hee. I'm so proud of us!
So I did decide to do the arm video before the abs after all and I have to say it was a great call for me. I definitely needed all of my energy to do the weighted arm exercises and the pushups (which I did on my knees). I only used 5lb dumbbells but that was still enough for me. I felt my arms and my abs engaged almost the entire time.
Then the non-weighted ab workout was a perfect end to today's video challenges. I really felt my abs working this time, and I was able to do moves I wasn't able to do last time. I'm very pleased I barely felt it in my legs too, meaning my abs are finally strong enough to do the move without using my legs to compensate, yay!
That being said – Jacky mentioned that he found the workout easier overall than before he took a hiatus, probably because he lost 5lbs and had less belly fat as well. Definitely makes sense and may also be the case for me too! Well, compared to when I first started these workouts back in May at least. It's definitely easier when you have less body weight to shift heh heh heh.
I gotta say though: what the heck, Chloe? I literally felt no difference between your '10 second break' and your 'no rest here'. That 10 second break is not a break, lady!! Don't lie to me ;_;
Originally I thought I would be able to do Elizabeth's weighted ab workout after Chloe's ab video. Yeah, no. I was very much done. I loved the workout today. The length was great too. We didn't take additional breaks (except the ads – Chloe, literally feel free to add more. DON'T BE SHY) but I definitely would have appreciated more time to wipe off my sweat between moves haha.
Anyways, yesterday I was planning to exercise but I ended up having a really lazy day and did not do anything. Seriously, nothing productive was done. Then we were so distracted by sudoku in the evening that I didn't even update this post heh heh. Either way, I ate well, as you can tell from my weight gain lol.
I didn't eat as much today though, not because I intentionally restricted – I still had 3 meals + snacks! – but because I just wasn't hungry. So I had avocado toast for breakfast, then for lunch we had curry with rice, then I ate way too many BBQ chips (uh oh, forgot about that until just now), followed by a protein bar later on. For dinner I ate a turkey, avo and salad wrap and some pineapple.
I think that's it. But I really need to never buy that family-sized pack of Lays BBQ chips ever again. Jacky and I are a family, but we still shouldn't be eating half a pack in one sitting! Apparently the entire thing is 23 servings. Welp. I guess I am 5 people now.
Sleep
Time
Wake
Time
Hrs
Slept
Restful
Sleep

Disruptions

Awoke Feeling

Weight
01:45
10:00
8hr 15min
5hr 25min
None
Decently rested
119.8lbs
---
11/1 – Sunday. Rest.
It's Sunday! My rest day. I wasn't expecting to drop down to 119lbs though so that was cool haha. I was thinking I would have to restart my diet next week but I guess I was just carrying some extra water weight or bloat. Plus it's overall caloric intake over a week that affects your weight more than daily fluctuations, so I am very much still on track with my weight loss goals.
I tried some push ups today and I got 15 elbows-out knee pushups with very good form! I stopped there because I was still a bit full from dinner and felt tired overall (it was quite late). Progress!
My sleep time/hrs slept might look like it doesn't match up but it's because daylight savings ended last night, so I got an extra hour of sleep despite sleeping late, whew.
Today we each had a large chicken mayo avo salad wrap for brunch and then Japanese food for dinner, which consisted of tempura with sauce, sushi, chicken katsu with sauce and a side salad. We shared it between us but still had some left over.
Oh! And we had coffee, of course. And I had a protein bar as usual.
Sleep
Time
Wake
Time
Hrs
Slept
Restful
Sleep

Disruptions

Awoke Feeling

Weight
01:55
08:30
7hr 35min
5hr 15min
None
Somewhat rested
119.0lbs
---
End of Week Summary
Days Exercised: 4
Pushup Count: 15 elbows-out knee pushups.
Median Weight (Tues – Sat): 119.6lbs
Weight Change (if any): -0.6lbs
Days Slept 7.5hrs+: 5
Days Slept Before Midnight: 0
Workout Summary
Yay it's been a while since I exercised for 4 days in a week! I think 3x per week is enough for me and anything more is just bonus so I'm feeling very accomplished this week, workout-wise.
Also I'm thrilled I was able to do 15 elbows-out knee pushups with good form after not specifically training or testing them for quite some time. I didn't test to see how many elbows-in knee pushups I could do but I'm pleased with what I did already. Woohoo!
Weight Summary
Not much to say this week, very much on schedule with my weight loss goals yay.
Diet Summary
This week I mostly did not eat my diet foods haha. But the meals that I did, it looks like it made a difference.
Sleep Summary
Ehhh I should really sleep earlier more often.

Date
Sleep
Time
Wake
Time
Hrs
Slept
Restful
Sleep

Disruptions

Awoke Feeling

Weight
10/26
01:15
09:50
8hr 30min
??
1x
Somewhat rested
118.6lbs
10/27
00:35
09:50
9hr 15min
??
1x
Decently rested
119.4lbs
10/28
01:40
9:50
8hrs
5hr 20min
1x
Decently rested
119.6lbs
10/29
01:45
08:45
7hrs
4hr 55min
None
Decently rested
119.6lbs
10/30
02:10
09:15
7hr 5min
4hr 45min
None
Somewhat rested
119.4lbs
10/31
01:45
10:00
8hr 15min
5hr 25min
None
Decently rested
119.8lbs
11/1
01:55
08:30
7hr 35min
5hr 15min
None
Somewhat rested
119.0lbs
Muchos love,
Bobbie