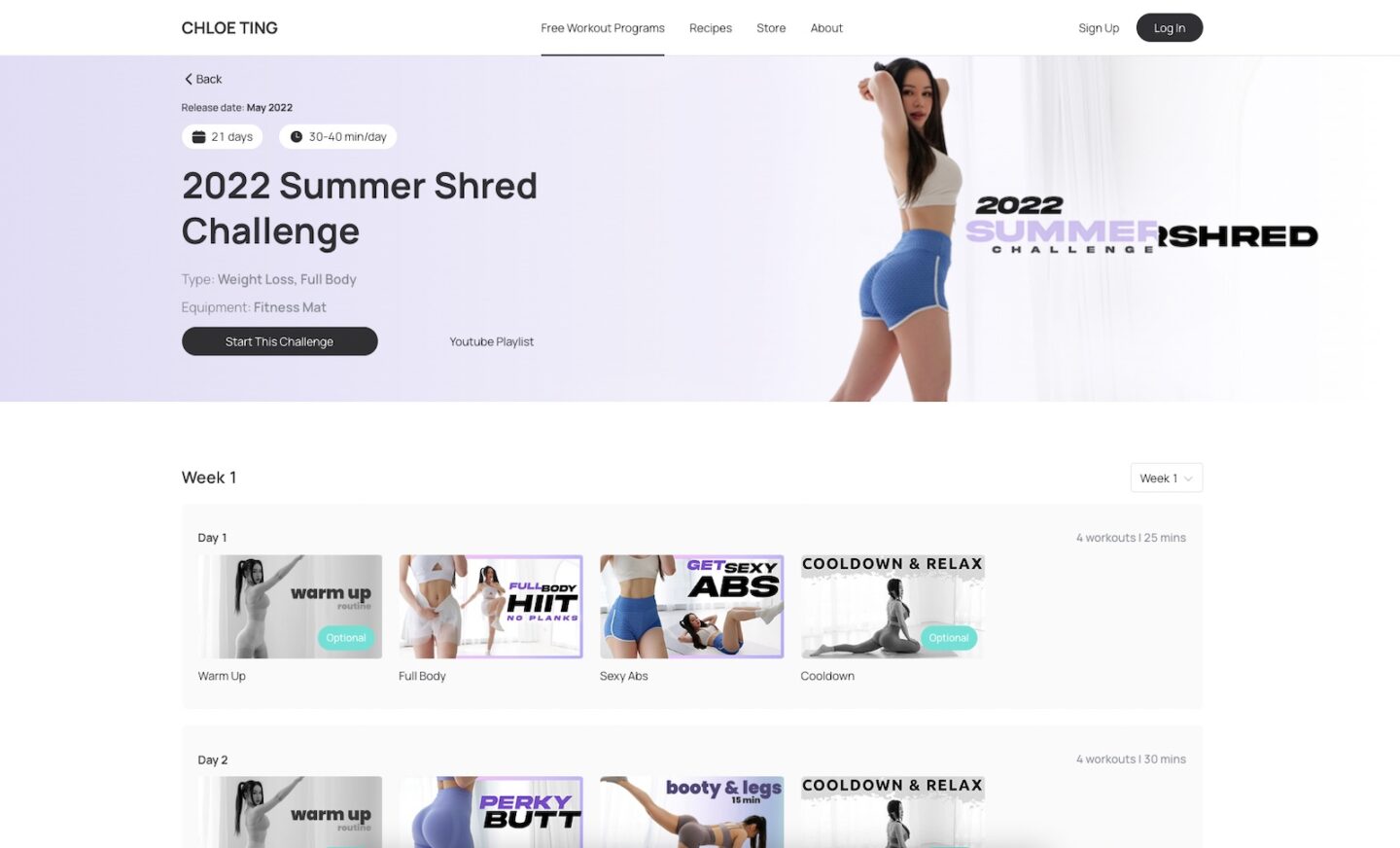 This post is a little different from the ones I usually do, not least because this post is going up on Day 8 of the challenge rather than going live Day 1 and being updated throughout the week. I'm trying something new, I guess? But also the past week has been… exhausting. I am exhausted lol. I exercised a lot over the last week, and I wonder if I maybe overdid it. I felt very inspired to exercise but now my body is just screaming for rest.
Work has been super busy, I also haven't fully caught up on sleep, I've also been distracted and perhaps a little too invested in the Depp v Heard trial, and any free time I've had has been spent either exercising or practising piano, which I am very glad to be getting back into these days.
Don't worry, I don't think I've developed an exercise addiction – I just mean I've been walking more. Walking is such good cardio and very underrated, in my opinion. It gives me time to think or clear my head and it's just nice to be outside in general. So over the past week I've been going for about an hour's walk (almost) every day aside from my Chloe Ting Challenge.
But since I haven't been updating my progress daily, I'll just be listing all the workout videos I completed along with any additional exercise I did, and writing a summary at the very end. This one will be shorter! I don't have the time or mental capacity to write more than that really.
Week One
5/23 – Day 1: Completed 18:29.
Videos completed: 5min Warm Up, Full Body, Sexy Abs, 5min Stretch & Cooldown.
5/24 – Day 2: Completed 12:32.
Videos completed: 5min Warm Up, Perky Butt, Legs & Booty, 5min Cooldown.
Additional exercise: 3.33mile walk, avg pace 19'02/mi.
5/25 – Day 3: Completed 13:21.
Videos completed: 5min Warm Up, Full Body, 10min Upper Body & Core, Sexy Abs, 5min Cooldown.
Additional exercise: 3.22mi walk, avg pace 18'40/mi.
5/26 – Rest Day. Additional exercise: 1.71mi walk, avg pace 18'54/mi.
5/27 – Day 5: Completed 11:53.
Videos completed: 5min Warm Up, Perky Butt, 15min Legs & Booty, Sexy Abs, 5min Daily Stretch.
Additional exercise: 3.31mi walk, avg pace 16'44/mi.
5/28: 3.37mi walk, avg pace 22'30/mi.
5/29 – Day 6: Completed 17:42.
Videos completed: 5min Warm Up, Full Body, Full Body No Jumping (3 sets), 15min Stretch & Cooldown.
There we have it, my week's worth of exercise, which happened to be a lot. A few things that stand out: technically I was supposed to complete day 6 on 5/28 (Saturday), but that was the morning I had a lot of errands to run and also booked my first martial arts class in the morning.
I was super excited to try out martial arts after having so much fun with Martial Club recently, but I arrived at the studio only to find that they were shut. The instructor had failed to update his online booking system and I guess he wasn't expecting any new students, so even though I'd received the confirmation to show up, it turns out they were all out of town for a competition. I was so disappointed.
Anyways, by the time I got back home and finished other errands and eating, it was already afternoon. I'd wanted to go for a walk and then do my workout, but Jacky joined me on the walk, hence the slower average walking pace. It was a lovely leisurely stroll but it also took significantly longer than expected. By the time we got back, I no longer had the time or energy to exercise so I took an extra rest day.
My average walking pace also changed throughout the week – for the first few days, I was listening to legal commentary on the Depp v Heard trial as I walked, so I guess my pace matched the talking pace of the commentary. On 5/27, I was listening to Kpop… haha, what a difference that made!
The Workouts
So far I've really really enjoyed all the workouts in this challenge. The new videos have been fun and, for the most part, they absolutely fly by. I've also been listening to legal commentary on the side while I do the workouts, so I don't know if that means I don't do as well because I'm distracted, or if that's what helps my workouts fly by.
Technically the challenge is equipment-free, but I've been using my medium band for videos that have optional banded movements. I've seen an improvement in my form and my left side is slowly but surely catching up in strength. I'm not falling over immediately when I attempt a single legged hip thrust anymore at least, let's put it that way.
For day 6 I was just tired. I was tired because I really hadn't slept well that night and had to wake up early for church. By the time I had time to exercise, it was getting late, I had been out all day, I still had to catch up on work in the evening, and I was not feeling the slightest bit motivated. I forced myself to get most of it over and done with, but I just couldn't push myself any further when it got to the last set of the no jumping video.
Normally I would love that video, but this time I just couldn't. I was also feeling ridiculously weak.
The Progress
Honestly I'm not too sure what to say here. I don't think I've seen a massive difference over the past week because I literally didn't take any photos at the start of the challenge. I also can't make a real comparison from today vs last week because today… well, I am bloated as heck, I'm hormonal, I haven't slept well and I'm in need of chocolate. That should tell you everything you need to know. It won't be an accurate comparison.
What I will say, though, is that my waist is now ~64.5cm, there is visibly less flab on my body as I do the workouts and my form continues to improve. I know I have either kept or grown some muscle, or at the very least increased in strength, so overall I am very happy. Also… in terms of my weight, I'm actually only 2.4lbs away from the target weight I set 1-2yrs ago. I literally decided to stop weighing myself because I wanted to build muscle so was expecting my weight to increase, but I actually lost weight recently without realising it. I'm not sure how I feel about that, but it's a measurement worth noting regardless.
All of this didn't all come from a single week of this challenge, of course, but it's just been really cool to be able to feel back on track with my fitness journey.
Probably doesn't mean that much when I don't have side by side comparison photos… but I'll take some soon, I promise! In the mean time, I'll try to upload a few more posts about what I've been up to lately, and if you compare it to some of my wedding photos here, the difference is quite noticeable.
Muchos love,
Bobbie