On our second day in Seattle we had nothing planned except for eat, drink, and eat and drink, which is kind of exactly how I like to spend my time! We enjoyed a delicious and surprisingly filling brunch, after which we set off on our way to find some coffee.
We tried out Herkimer Coffee. I was impressed by the fluffy foam that they managed to achieve with my soy milk cappuccino, which is apparently a specialty of theirs. However, I found the flavour of the coffee itself a little too dark for my liking. I'm more of a medium-roast type of girl. Jacky enjoyed his regular latte though.
We did our Bible reading and rested while we drank our coffee, then leisurely wandered over to Pike Place to line up for what we were anticipating to be the highlight of our trip: Sushi Kashiba's chef's counter omakase. We had the most wonderful experience dining there last year so basically planned our entire trip around returning this year. Unfortunately, this year was… not the same.
We arrived around 3:30pm and there were already a number of people in line before us. Lining up this time was really frustrating and disappointing.
One person in front of us brought all of her friends into the line at a later hour, which caused us to be bumped to the 7pm seating. This would have been fine had the friends just jumped right in and not literally looked directly at me and asked for permission to jump in.
I'd responded, "Not really, if that means we get bumped to 7pm," to which they responded that they're "reasonable people" and insinuated they would totally bump themselves to the 7pm seating if Jacky and I wouldn't be able to make the 5pm seating because of them. When the hostess came out to take names, they also turned to me multiple times to assure me that, "We counted, and you two are totally going to make it into the 5pm group."
We did not make the 5pm seating. The friends took up the final spots.
Once the hostess came out, it felt like she was in a rush to get everyone's names down and get the hell out of there. When I mentioned to her that the friends had jumped in late, she immediately went to ask them if they had jumped the line before coming back and telling me, with an edge of irritation, something to the effect of, "They're within their right to go in front of you – only one member of the party needed to be lining up before I come to take down names. You can take 7pm or 9pm or leave."
Those friends that had been so loudly asking for permission to jump in line and thereafter declaring that they were reasonable people? Suddenly were doing their best to avoid eye contact with me.
Everything happened very quickly and, since I wasn't given a chance to actually explain the situation, I can see how she probably thought my frustration was completely unwarranted. I may even have seemed like a patron attempting to harass her other patrons, and she wanted to protect them.
Jacky had been away to the restroom when the situation with the guests asking permission to jump in line happened. So, without context, he thought I was being unreasonable with my pushing back and started getting upset at me. In hindsight, I should have told him about them when he returned, but I honestly believed they would keep their word.
It left me feeling overwhelmed, confused, cheated and frustrated, and the hostess' flippant attitude made it 10x worse. There's nothing wrong with their policy of course, but a smidge more empathy and understanding or just the opportunity to explain the situation would have helped a lot.
It took a while thereafter for me to process why I got so upset about being bumped to 7pm: I was simply not prepared for it.
I don't blame them for not bumping themselves for our sake, because they are within their right to jump in with their friend, but just don't bother asking for permission to jump in or keep assuring me that I'll make it into the 5pm seating then.
Had they not said anything, I'd have spent the rest of my time in line mentally (and physically) preparing to be in the 7pm group. As it was, I ended up convinced that I didn't need to go to the bathroom first (Jacky went though), nor did I need to get some snacks during the wait because we're going to eat very soon.
I wish I hadn't trusted them and just gone to get a snack during the queuing process because I was getting hungry. We ended up getting me some snacks to help my hunger after the 5pm group went in to be seated, which also ended up affecting my enjoyment of the meal because I got full very quickly.
All in all, just not the best experience, and it's enough to put me off making the effort to return to be honest.
We ended up getting the end seat at the counter and were able to see the chef making the sushi. It was probably the best seat in the house! I have a myriad of photos and would normally share them while detailing my experience with each dish, but since I no longer consider the dining experience as a positive one, I've decided that I'll just share the pictures but won't go through them in detail. They are in order of what we were served: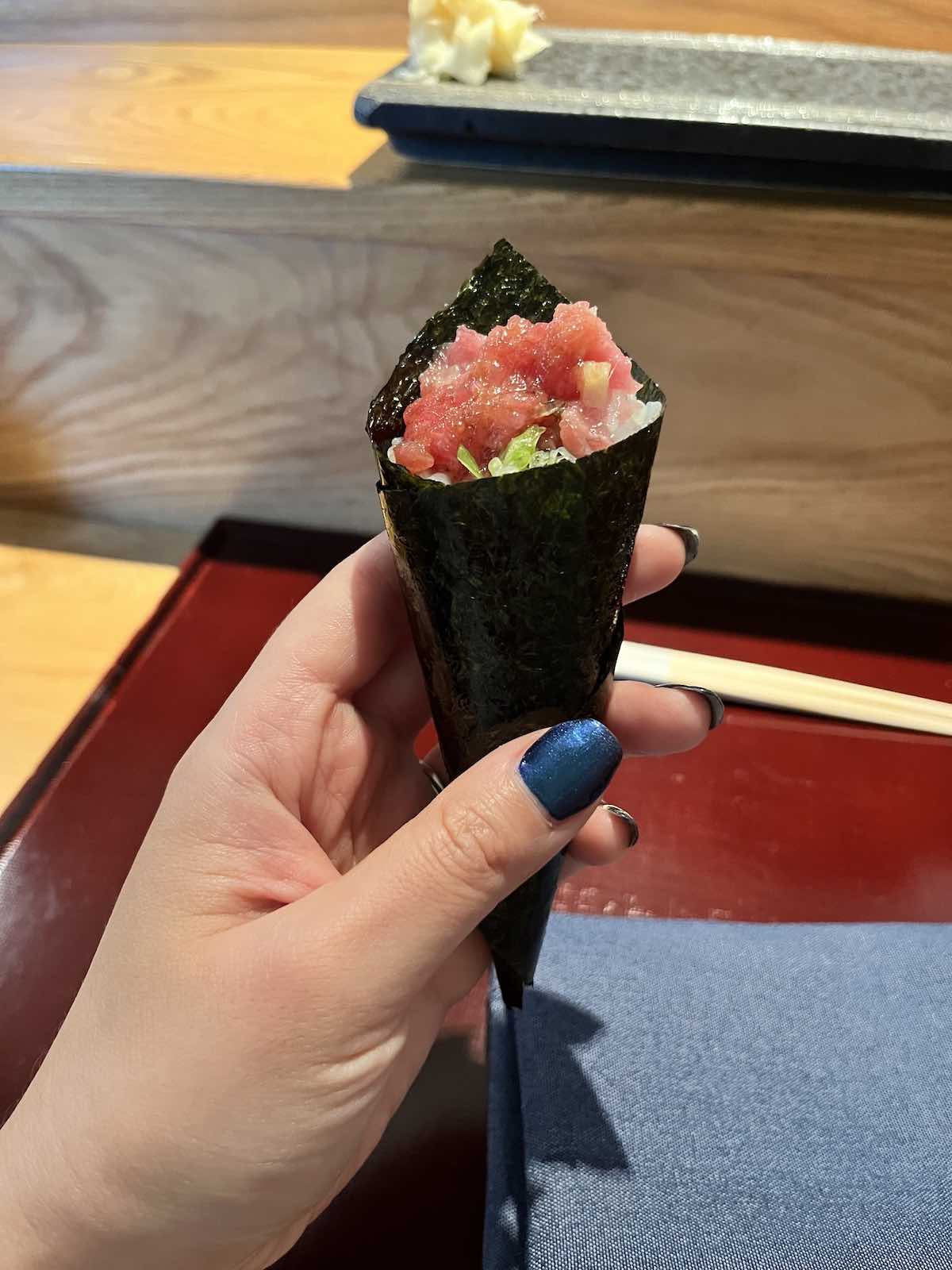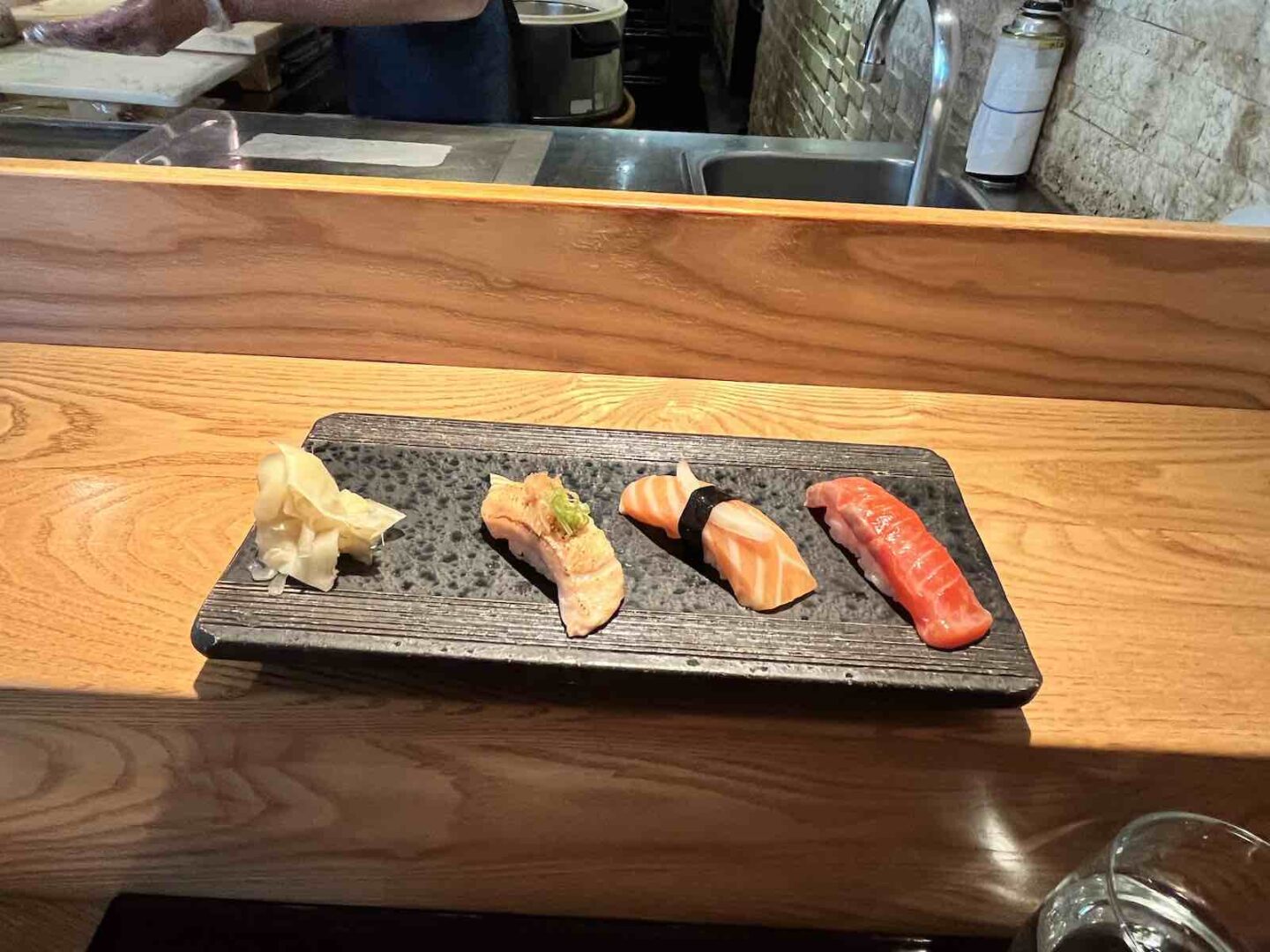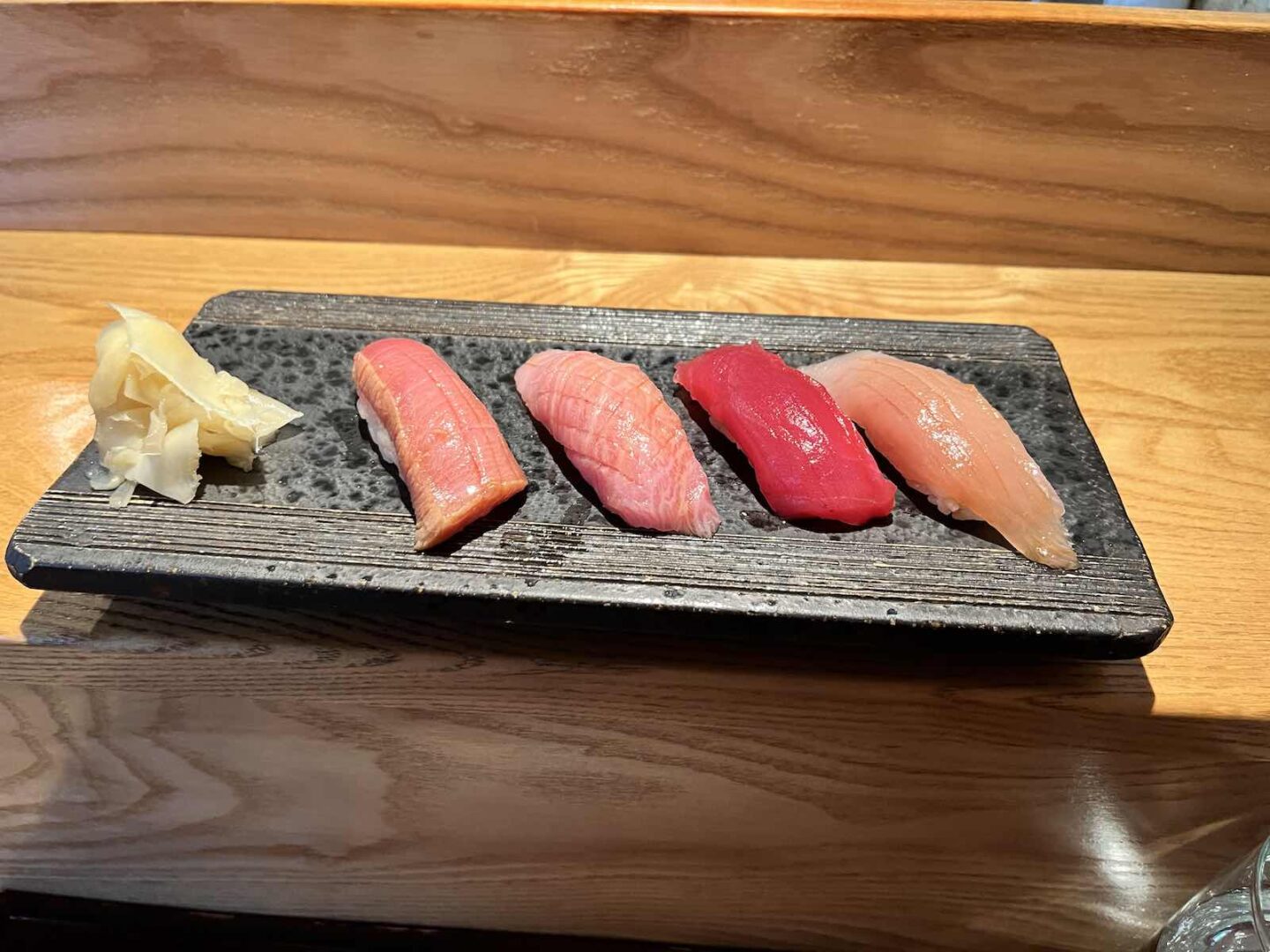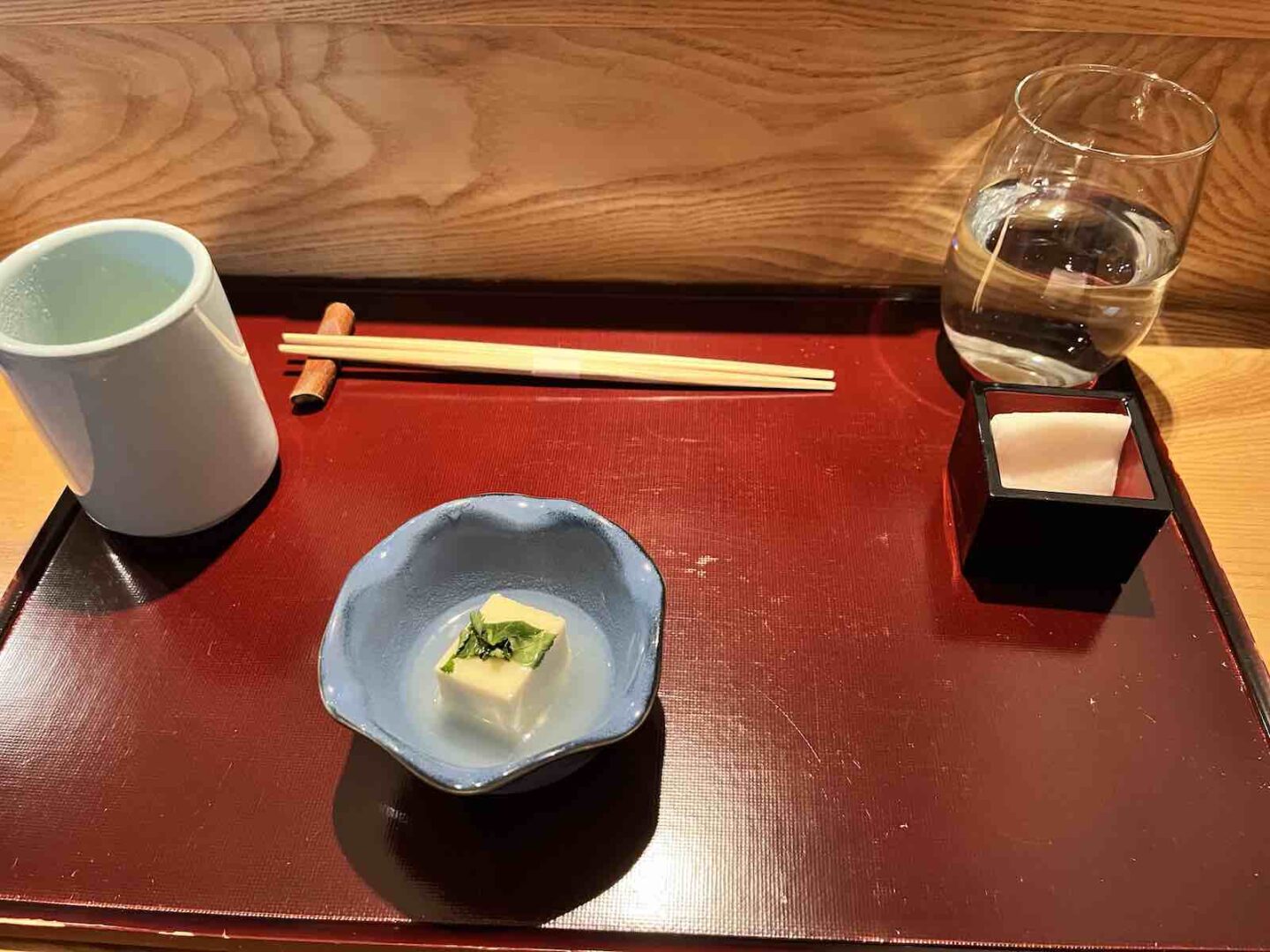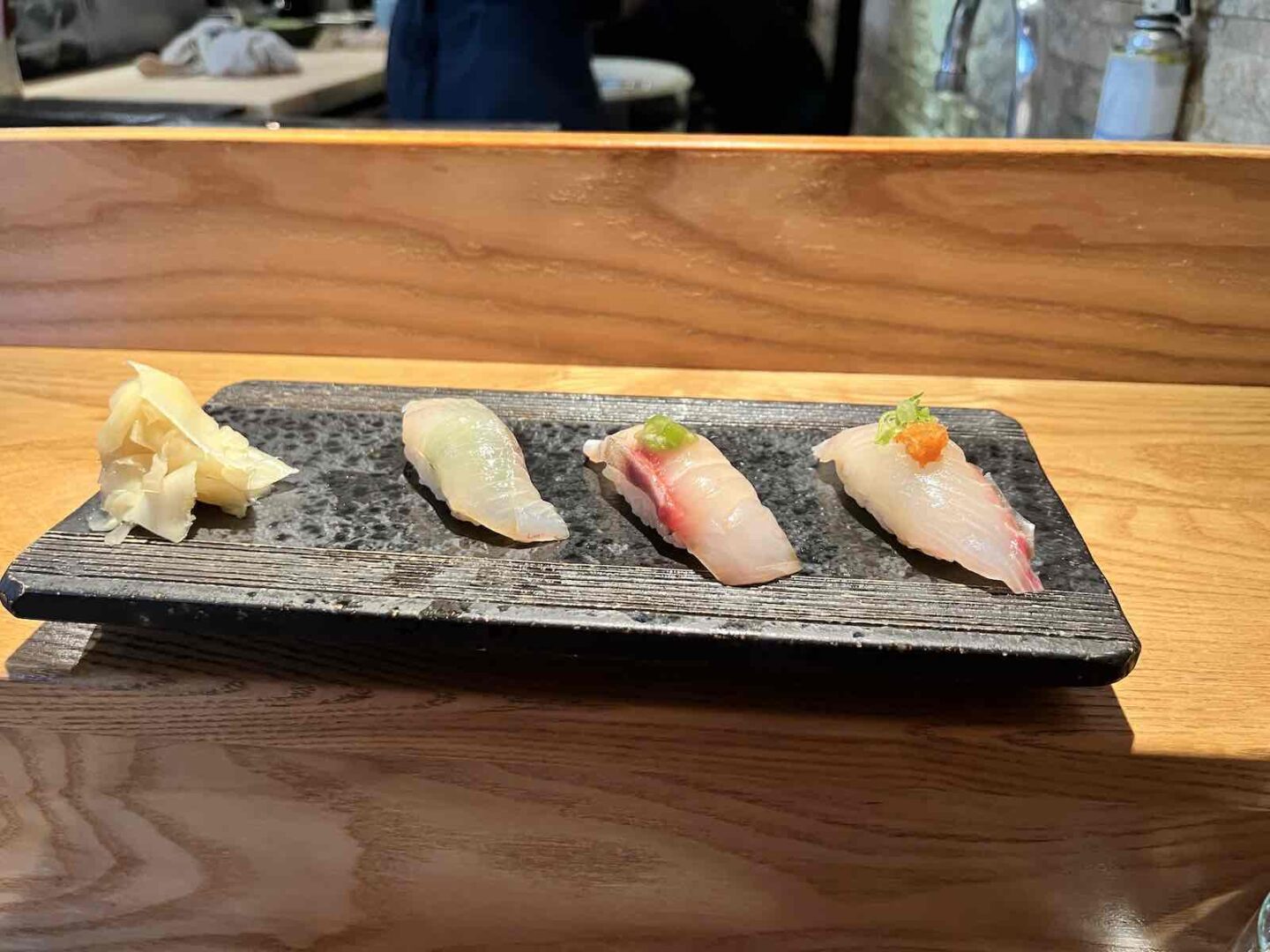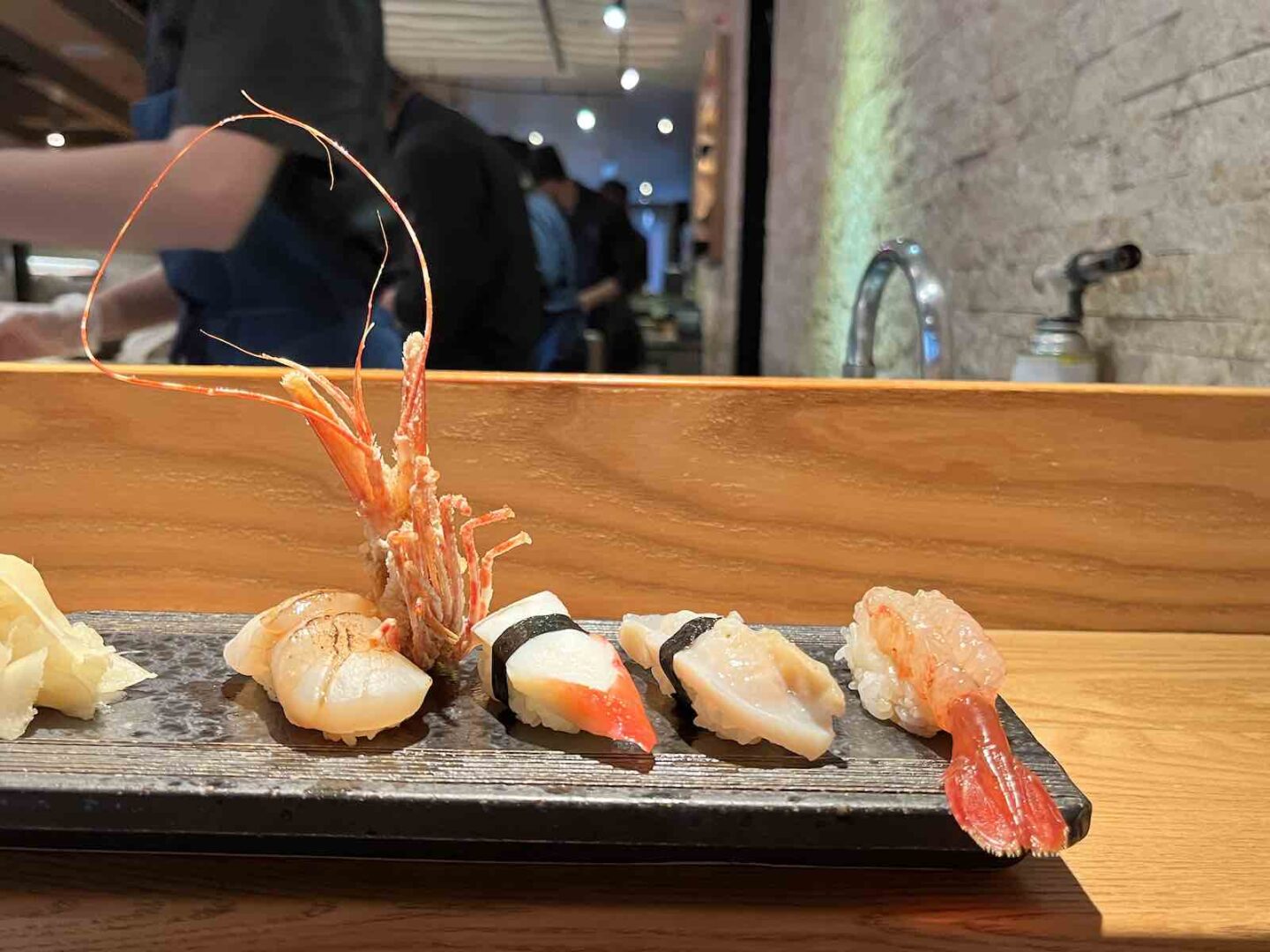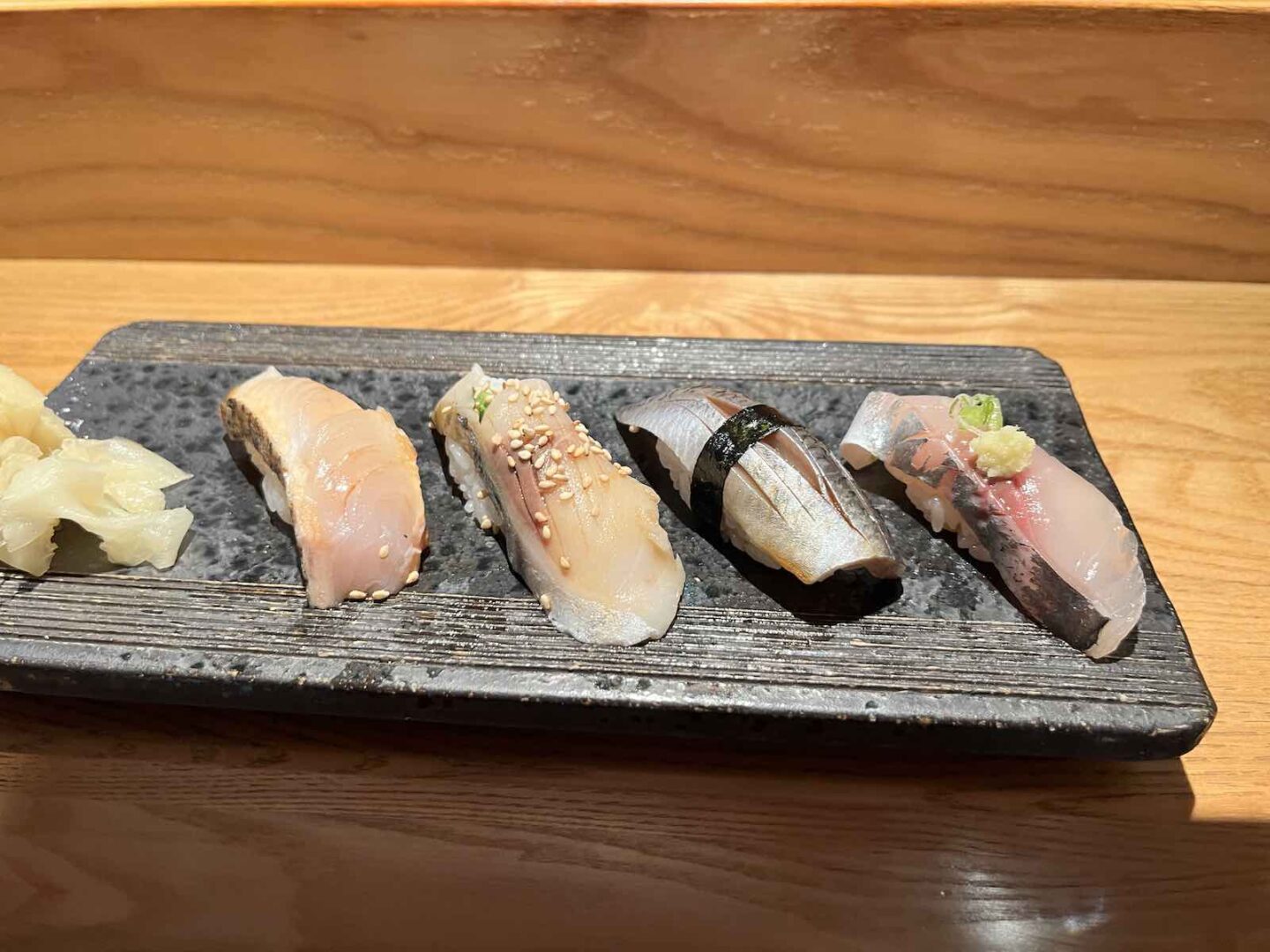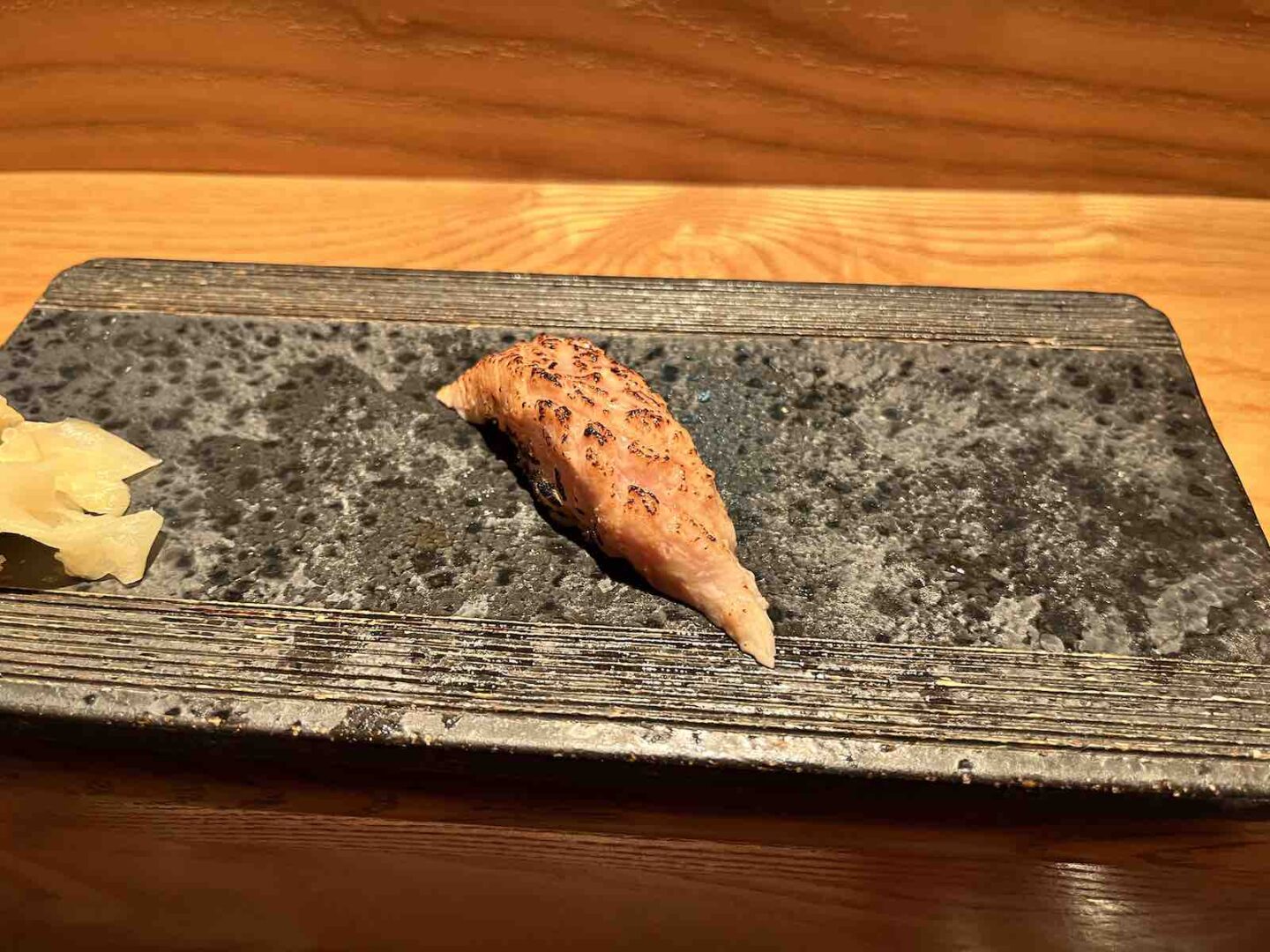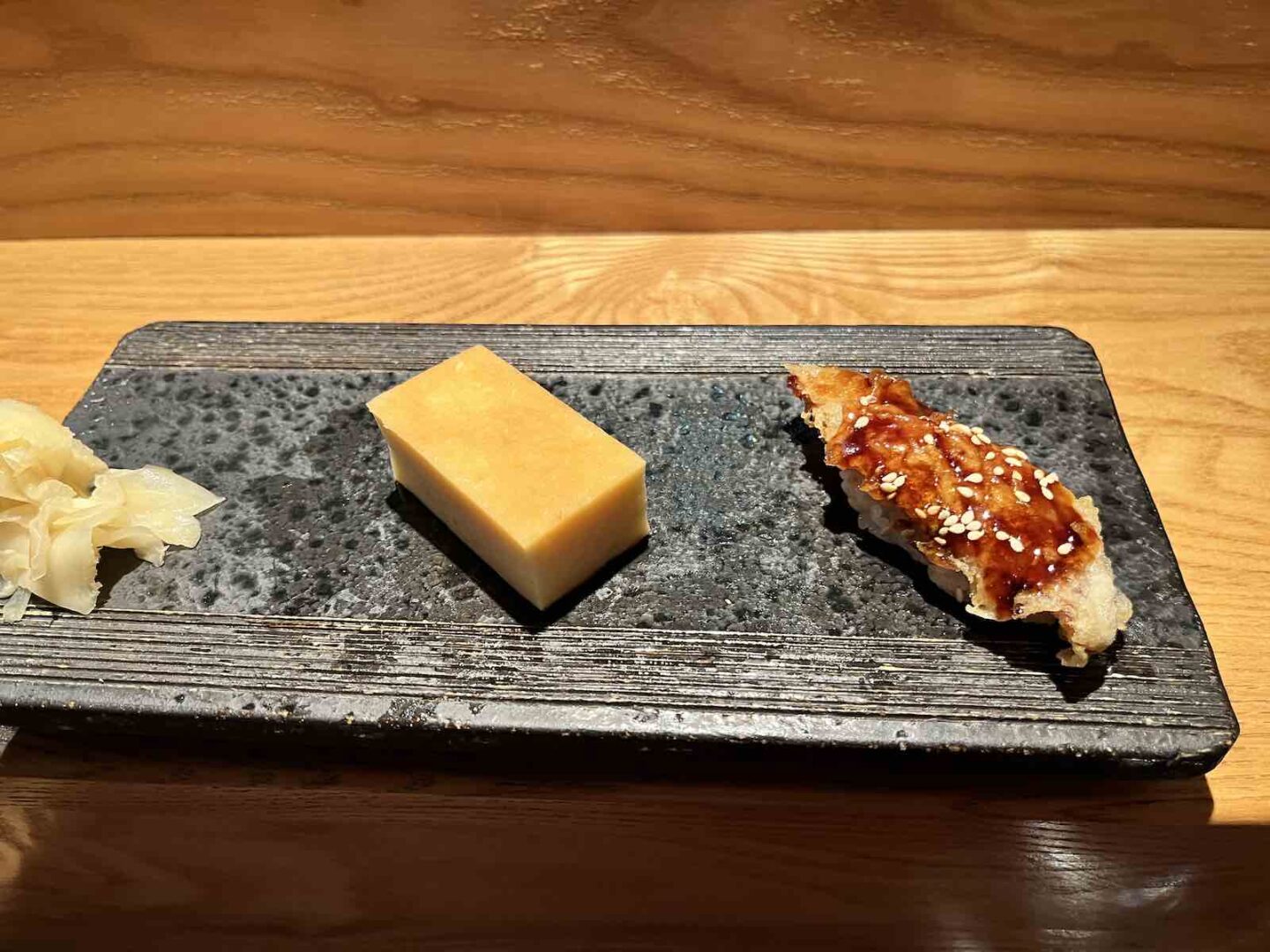 The food was still good but the chef we had was different from last year. Last year we paid $145/person and the food was exquisite. Every bite was sheer perfection with the fish being the absolute star and all other components coming together to complement it to form the perfect bite. We must have had our eyes shut in enjoyment for half of the meal because the balance, the flavours, the freshness, the consistency – everything was just… wow.
(Last year, Chef Shiro himself was standing behind the counter watching all the chefs so that may also have had something to do with it.)
This year, the cost increased to $160/person, which is still good value for money for the amount of sushi you get, but there was only one piece that truly felt outstanding to me – the tuna collar (which we had to pay an extra $15/person for). Everything else was good, but not next level incredible.
Sometimes the fish didn't taste as fresh, the balance of wasabi/rice/fish/sauce was off, and the meal felt more rushed. The variety of fish felt cheaper (last year we had uni as part of the regular offering) and what should have been a 1hr 45min culinary experience was over within ~1hr 20min, which included the time for an extra round.
The chef was lovely though, and we were also pleasantly surprised by a visit from Chef Shiro Kashiba, who happened to pop in that day when it's usually his day off.
Anyways, it really is too bad that I don't have better things to say. I may revisit some of my photos from last year and share that experience because it felt like a surreal, once-in-a-lifetime gift haha. This time was still good, but not an experience I am rushing to repeat.
Muchos love,
Bobbie