A couple of evenings ago I had the honour of being invited to a 'tastemaking' session at a newly opened restaurant: Panino Giusto.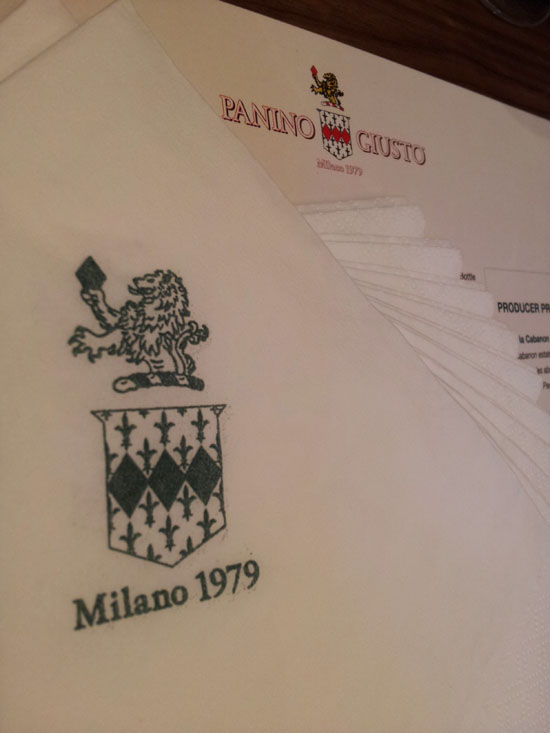 A colleague's friend had organized it and a group of us were invited to participate in the event. I had no idea what to expect before arriving – all we were told was that it was Italian food. I love Ital–all food. So why not! :)
It is located at the Royal Exchange Buildings 1-3, right in the heart of the City of London, at Bank. In case you get a little lost like we did, it's behind the massive shopping centre with large stone pillars outside of Bank Station (walk along the outside of the building, follow it round to the back, and voila! The restaurant is right in front of you).
I was too hungry and excited to take photos of the interior upon arrival, but you can find some gorgeous photos of the place on their website.
Before I start showing off the foodporn I feel it is necessary to let you all know that… I hate cheese. Unless it's a (very) little tasteless Mozzarella on a pizza. And I hate pork. Unless it's German pork. And no, Italian cuisine is not limited to cheese and pork, thank you!
However, the entire meal was comprised of cured meats and cheese, and very fine wine.
And I loved it.
I'm sure they probably have vegetarian options too, but I'm guessing the ones we tried were their flagship paninis, so, lots of meat and cheese.
On to the food!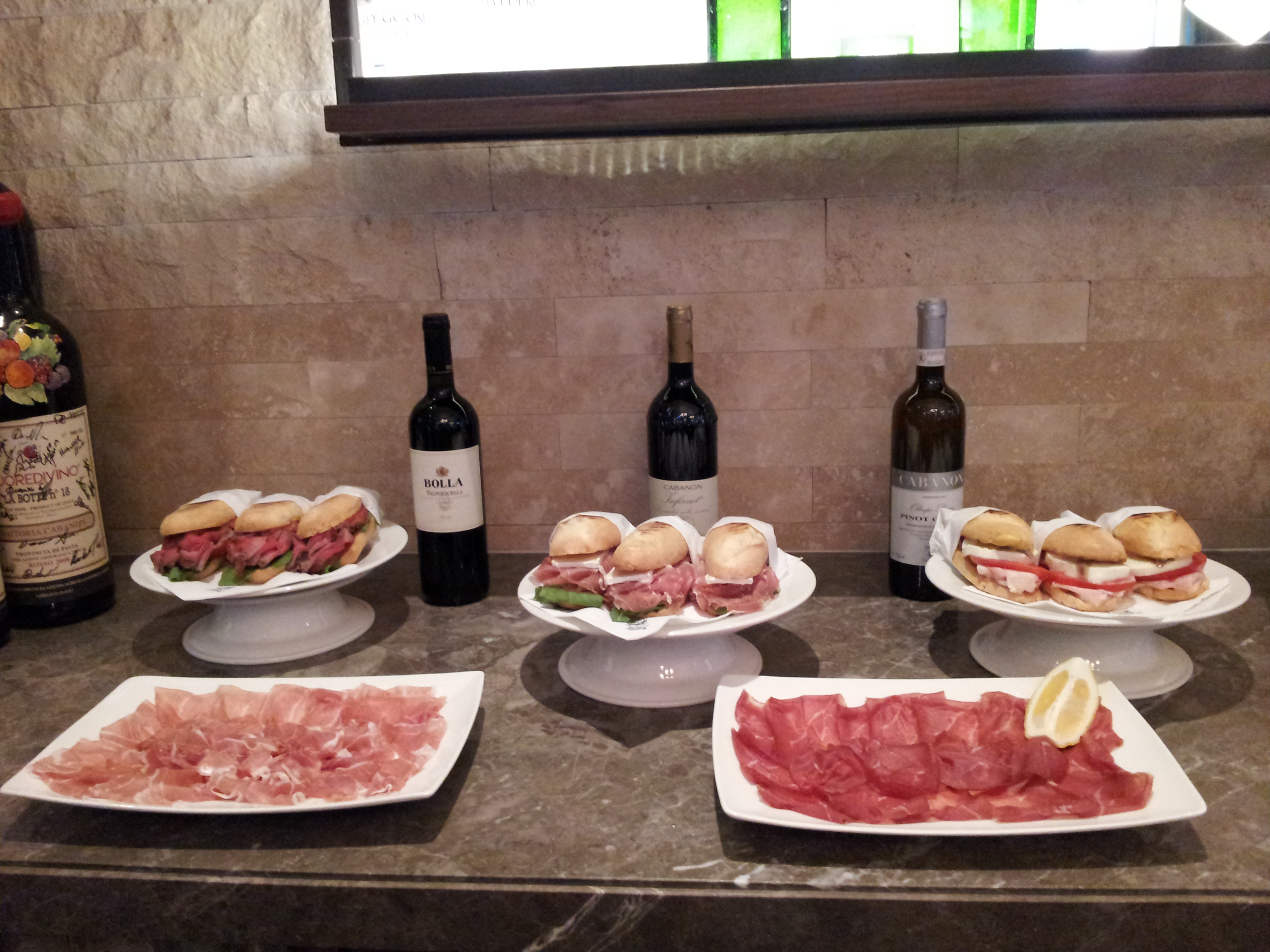 We were presented with 3 different mini-paninis (don't ever call them sandwiches!) to try, as well as extra plates of the meats (they were very accommodating with this particular request of ours). We were really given the royal treatment with our own waitress, Dora, explaining each wine's origins, and how to taste them.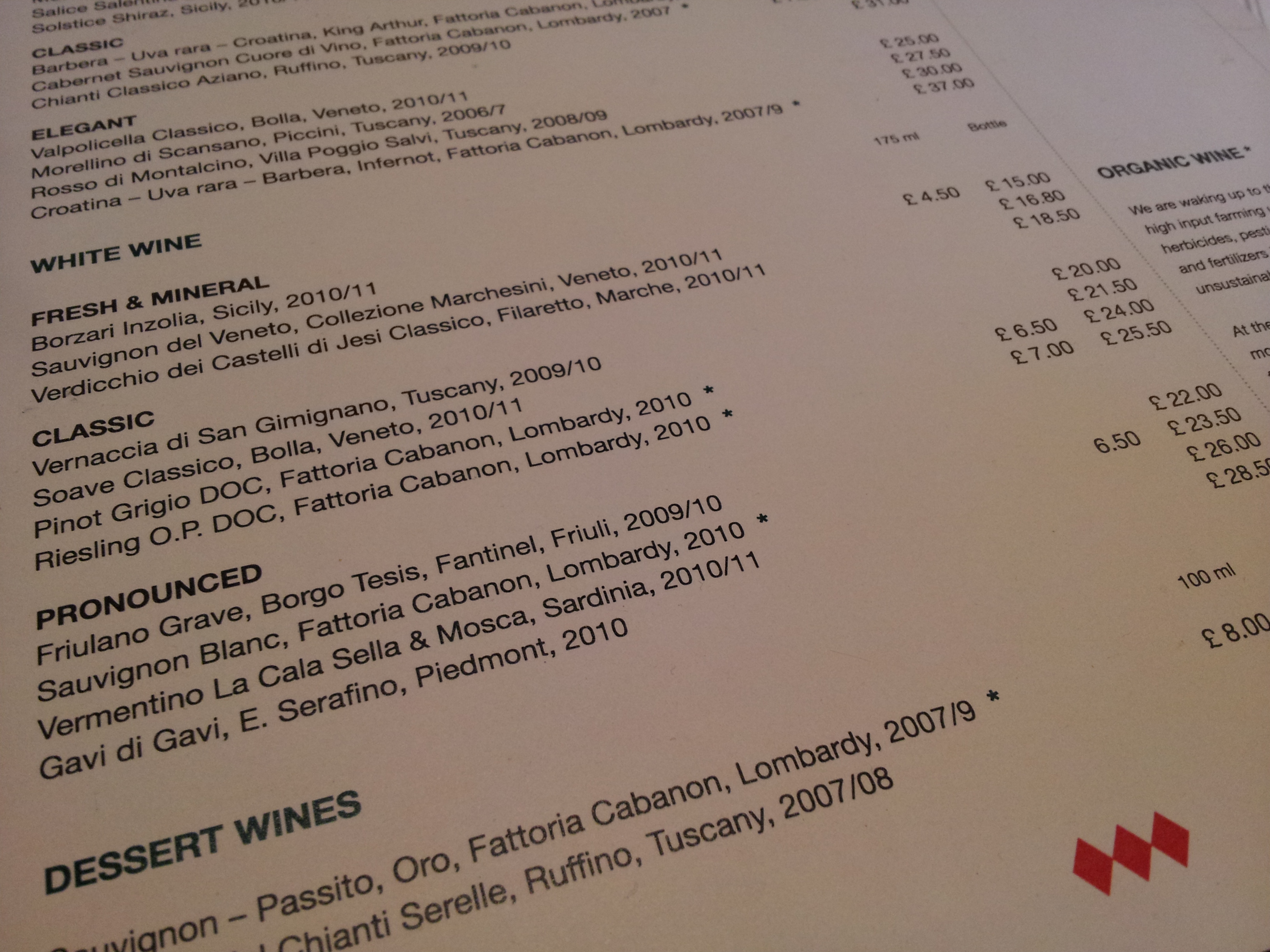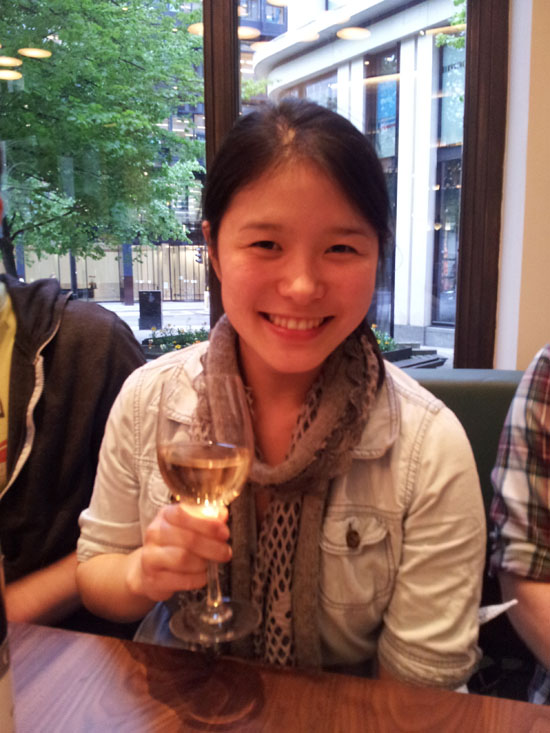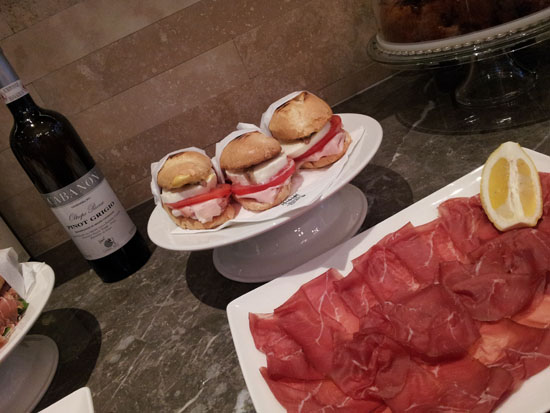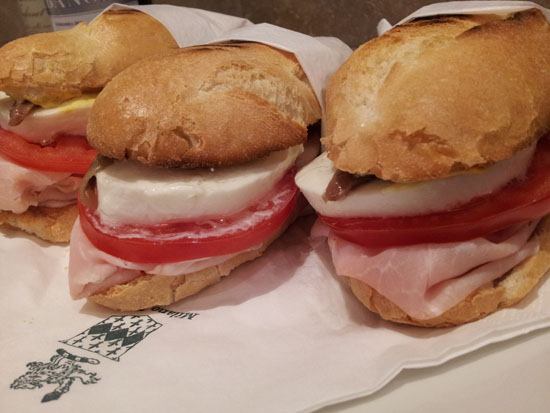 This was: big chunks of Mozzarella, a lot of ham (I don't remember what type, but it was delicious), tomatoes, anchovies and a big smear of mustard. Remember when I said I didn't eat cheese?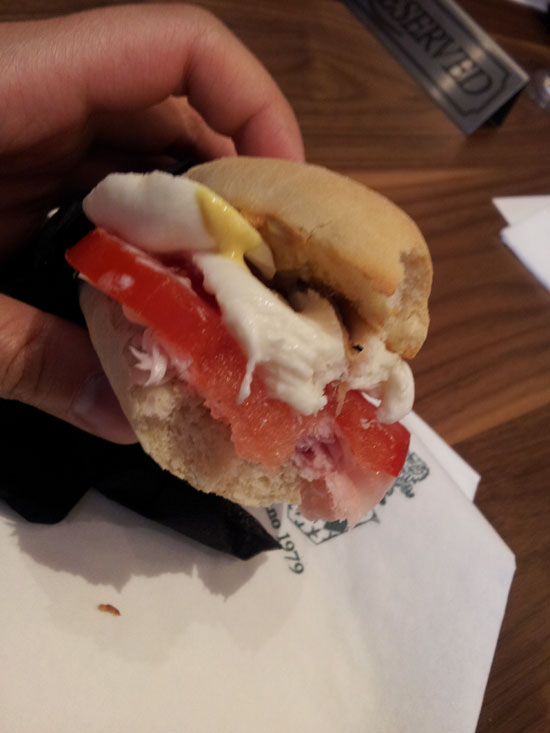 It was delicious. All of it. Yum :9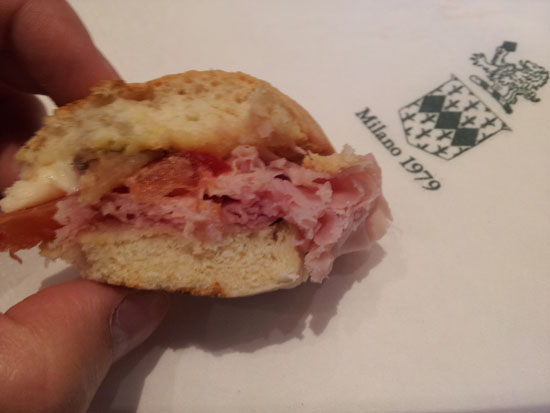 This was actually (surprisingly) one of my favourites. Apparently it's also the cheapest out of the three. (£6.80, according to Dora's memory, but we didn't consult a menu to double check. It shouldn't be too far off the mark though).
Next was beef, thinly sliced, carefully roasted and– I'll just let the food do the talking :)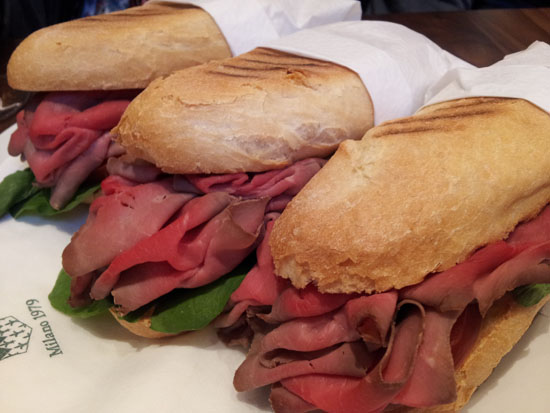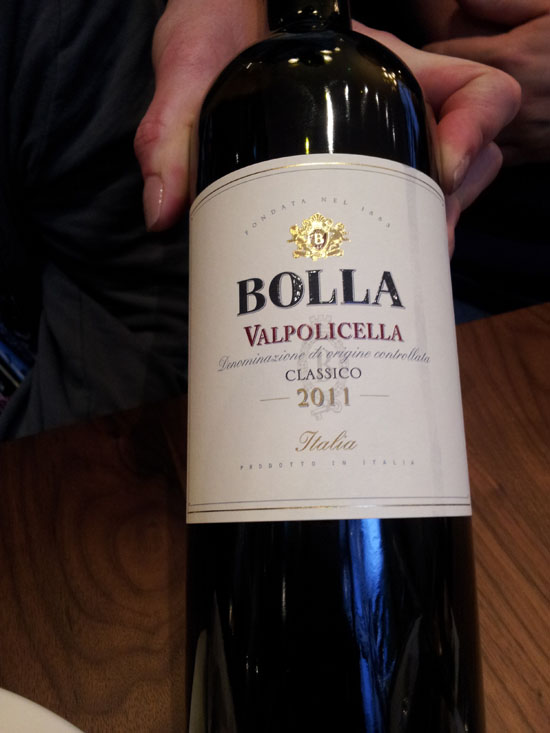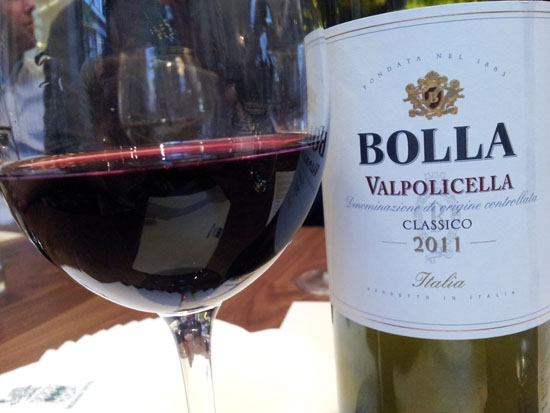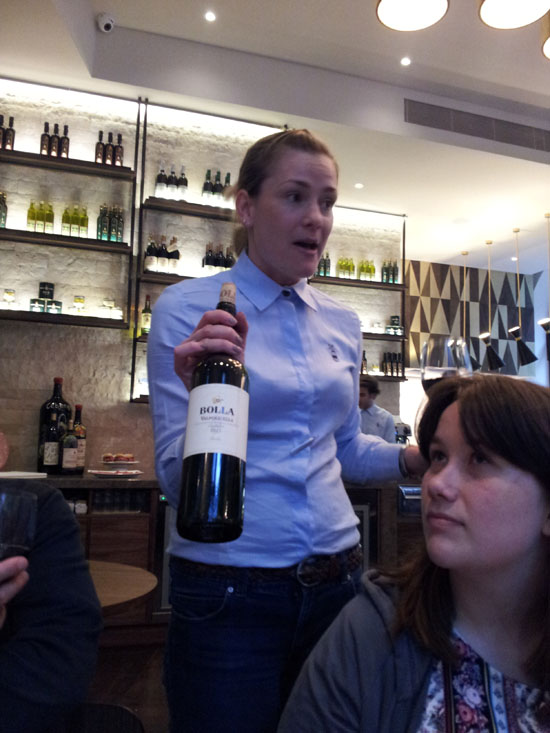 Dora's doing her thing, and explaining how to test and taste the wine:
1. Give it a good swirl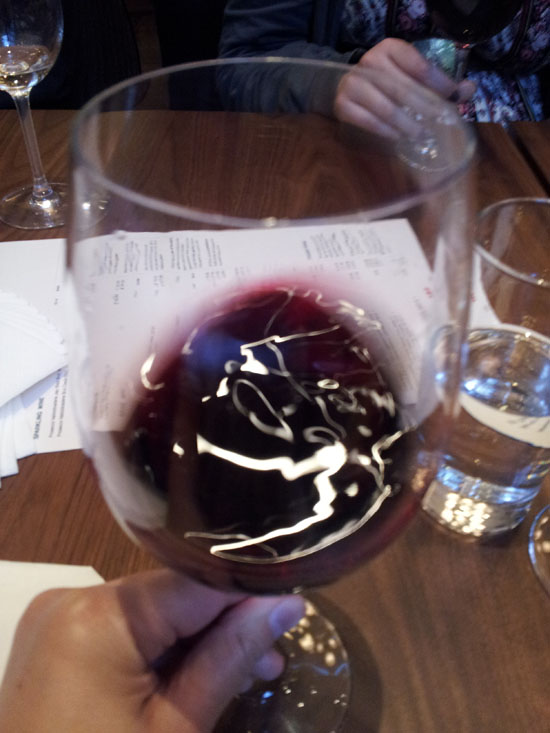 2. You'll notice that the wine has not stuck to the sides of the glass – this means it is quite a light wine. You can give it a sniff if you want.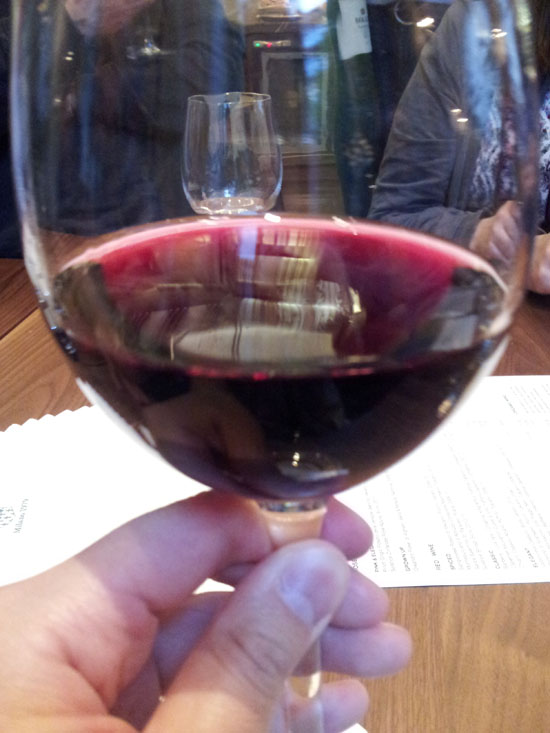 3. Take a sip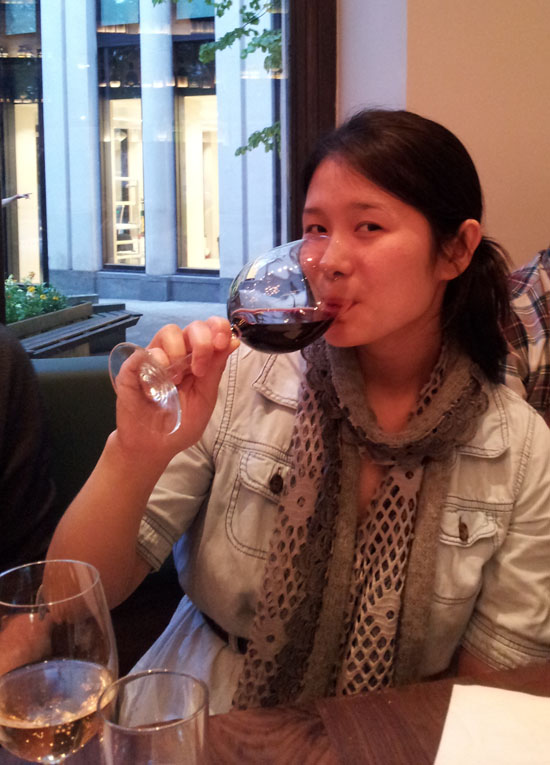 And slurp it around in your mouth! This brings out all the flavours and allows you to really 'smell' the wine as well as tasting it at the same time. No photos obviously, but feel free to laugh at your fellow friends/colleagues/classmates at their attempts to gracefully slosh wine around in their mouths.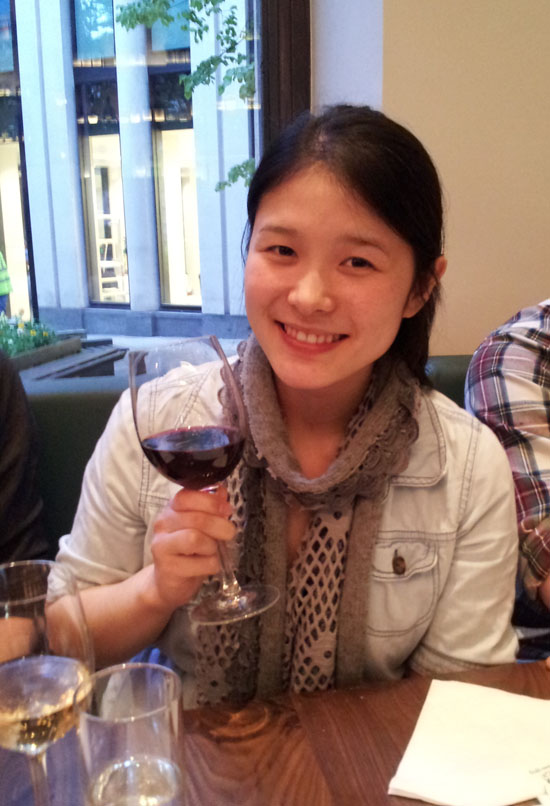 Cheers!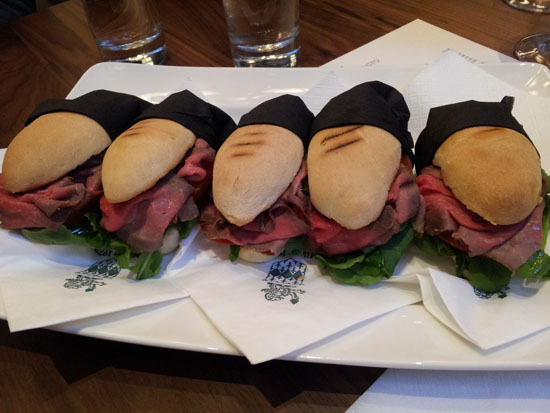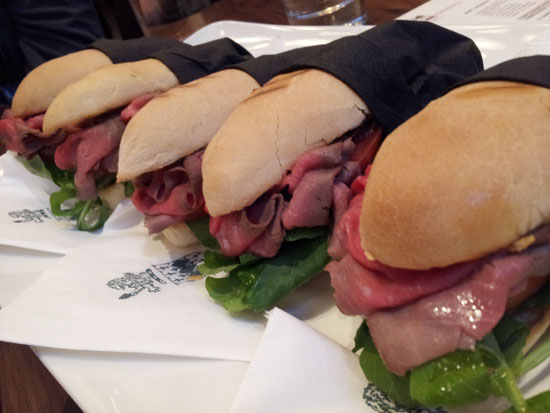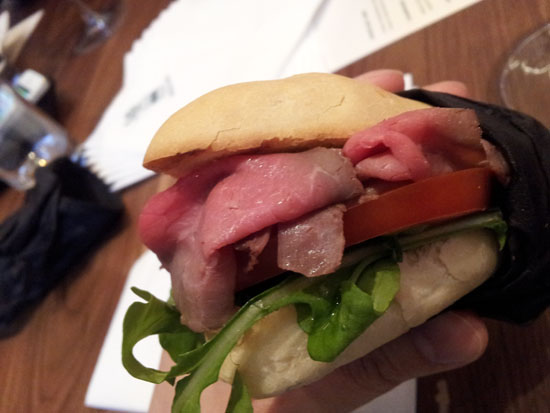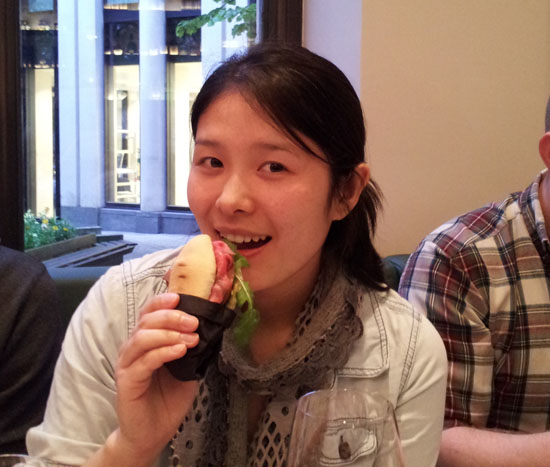 We were presented with a plateful of pure sliced meat to try: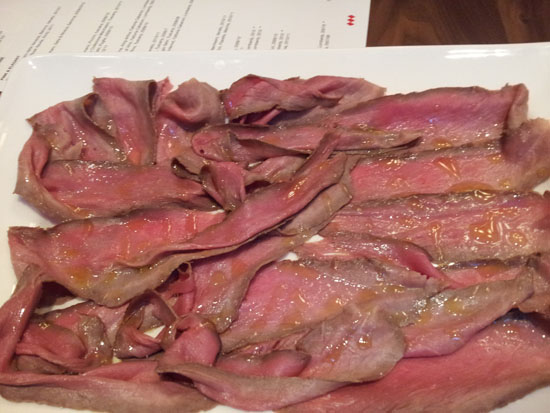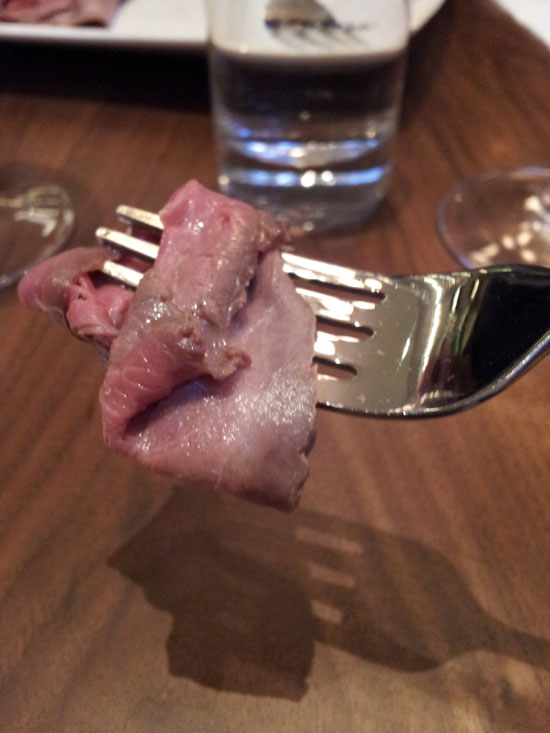 Not gonna lie, I found the flavour of the meat a little too strong on its own. I'm guessing the chefs poured some olive oil/vinegarette on it to bring out the taste but I personally felt it was rather sour. In the panini though, paired with rocket leaves and tomatoes, this was heaven on a piece of bread. This baby is around £7.50 I think, and was my favourite.
Also, the wine matched this panini perfectly. Mmmmmm…. *drools*.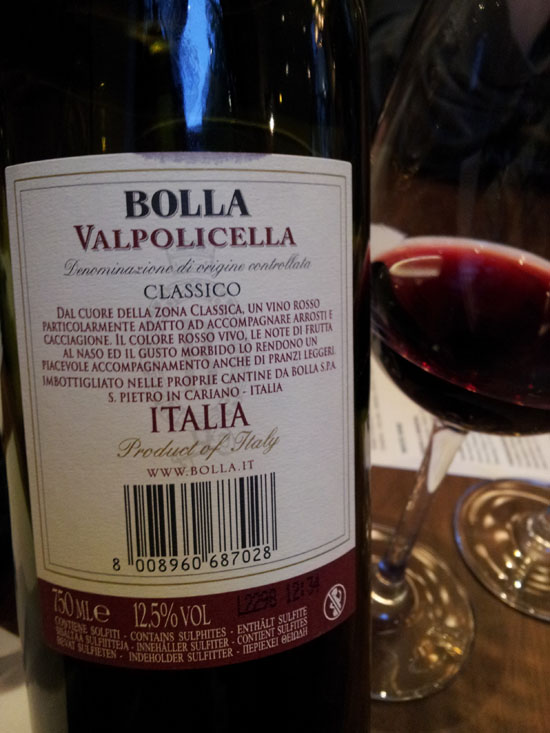 Apprently 12.5% isn't very strong…
Our final treat for the evening: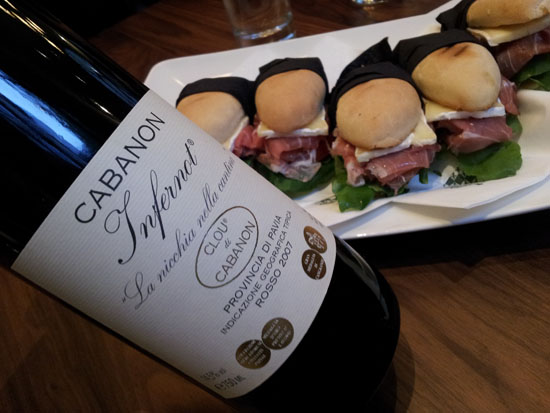 This is their flagship wine (£37.00/bottle!) and flagship panini (£7.80), made with cured parma ham.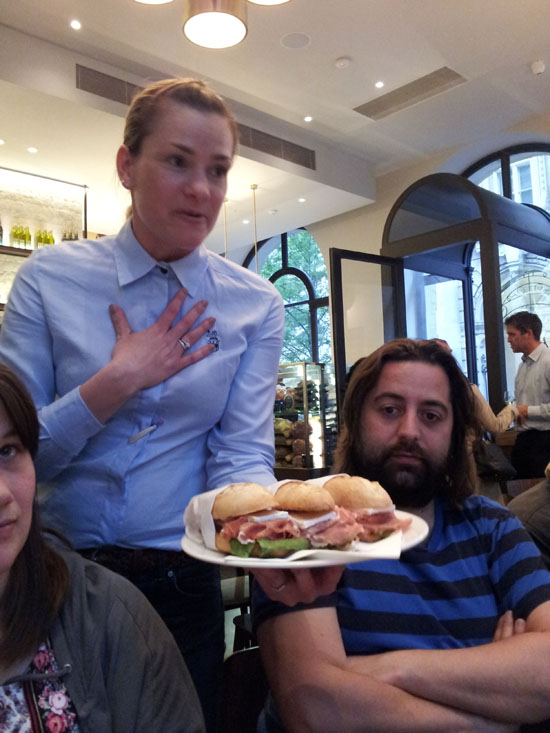 Dora proudly explained that normally, parma ham is only aged for 4 months, the minimum requirement for parma ham, but their parma ham has been aged for 24 months. Whew, that's a long time to age a piece of meat!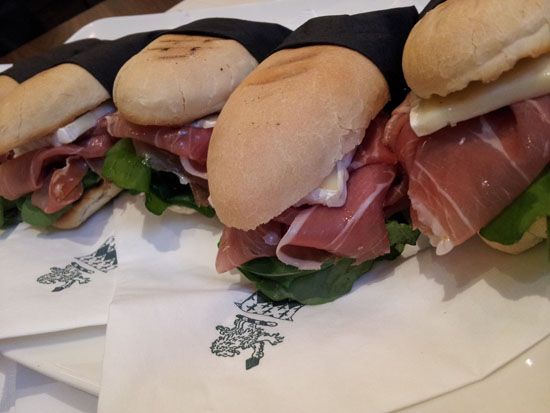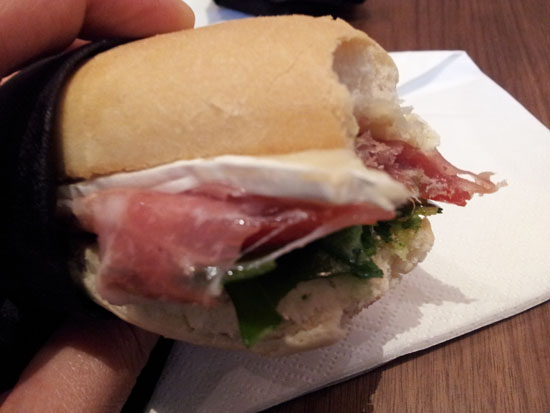 I even ate the brie! And I don't even like cheese :p
In case you're wondering, they have a glorious cabinet of cured meats: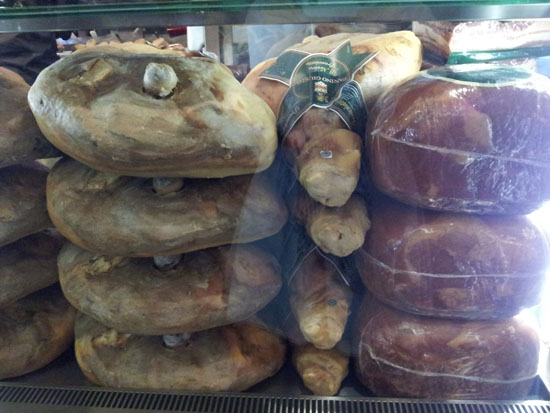 Our wine was the most expensive wine on the menu, Infernot.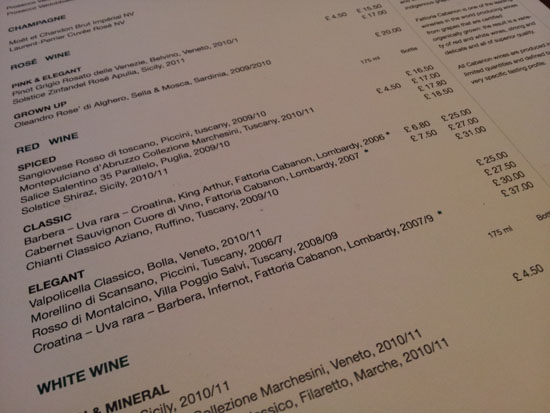 This was a much richer, stronger wine. If you look closely, you can see that the wine really sticks to the sides of the glass: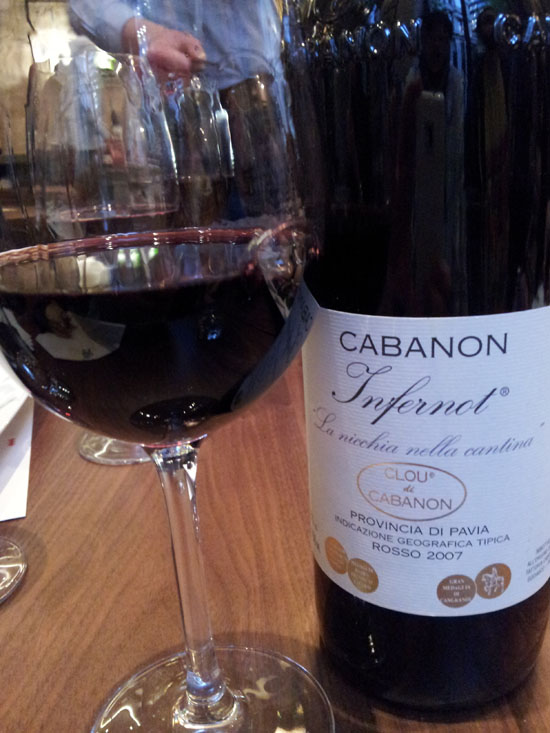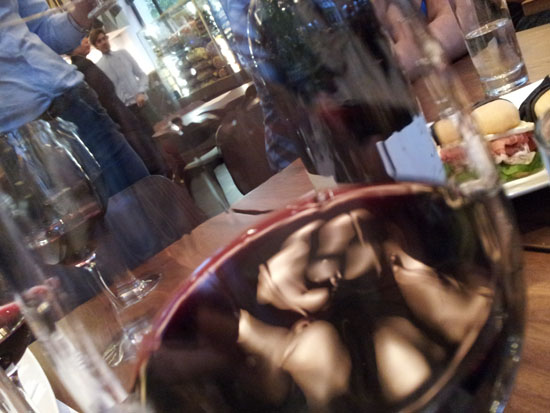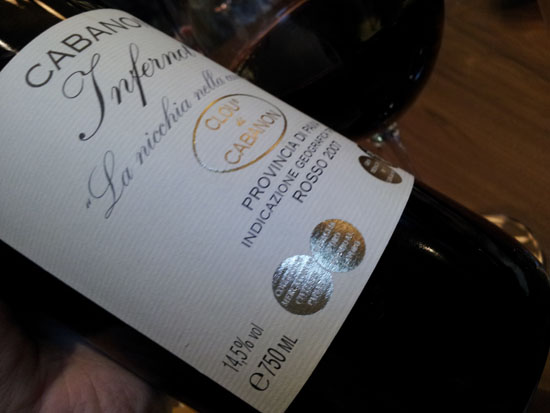 With good reason, at 14.5%! A lot of my colleagues felt it was a little too sweet for their tastes, but I quite liked the sweetness. We also received a plate of the aged-for-24-months parma ham: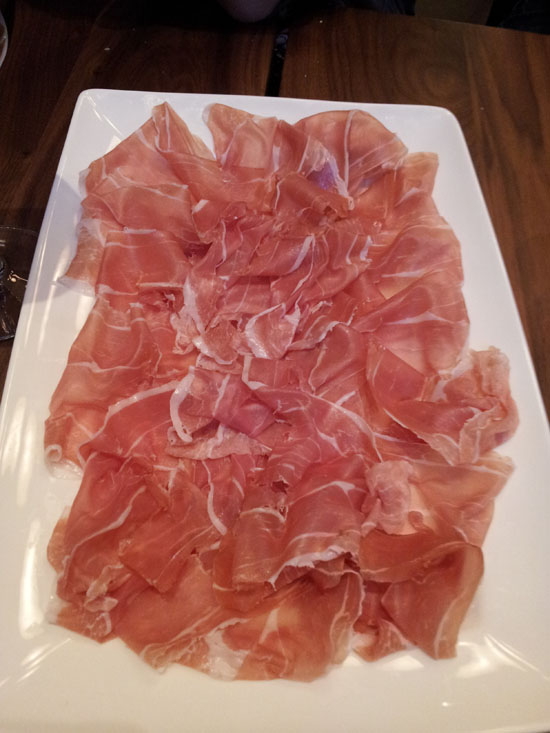 Delicious :) Unfortunately I'm not a massive fan of parma ham, or cheese. This one I'd rank as my least favourite out of the three, but that is really personal taste. If you like the two, I'm sure you'd love it!
We were also allowed to try the Mortadella, of which I am a massive fan.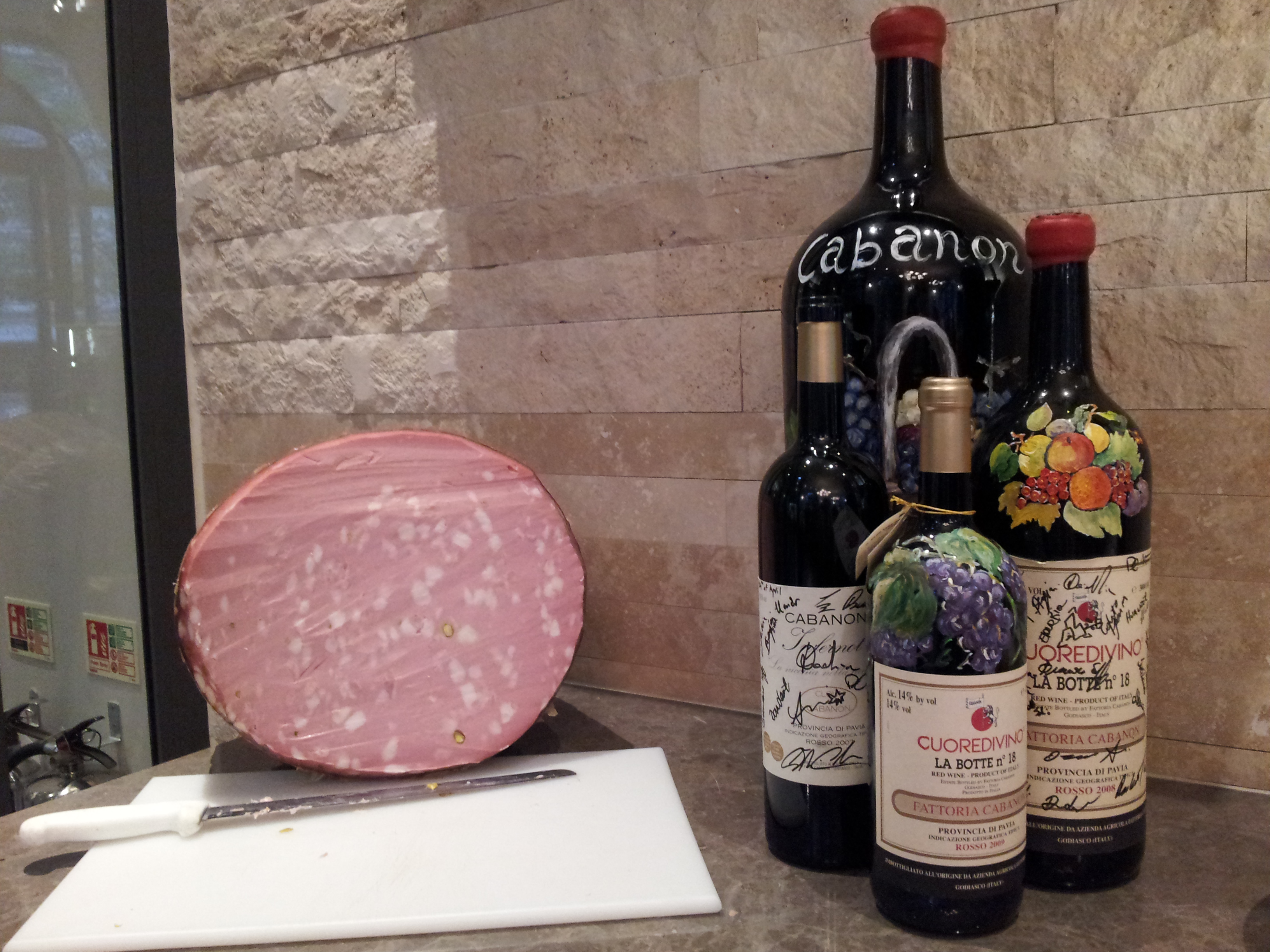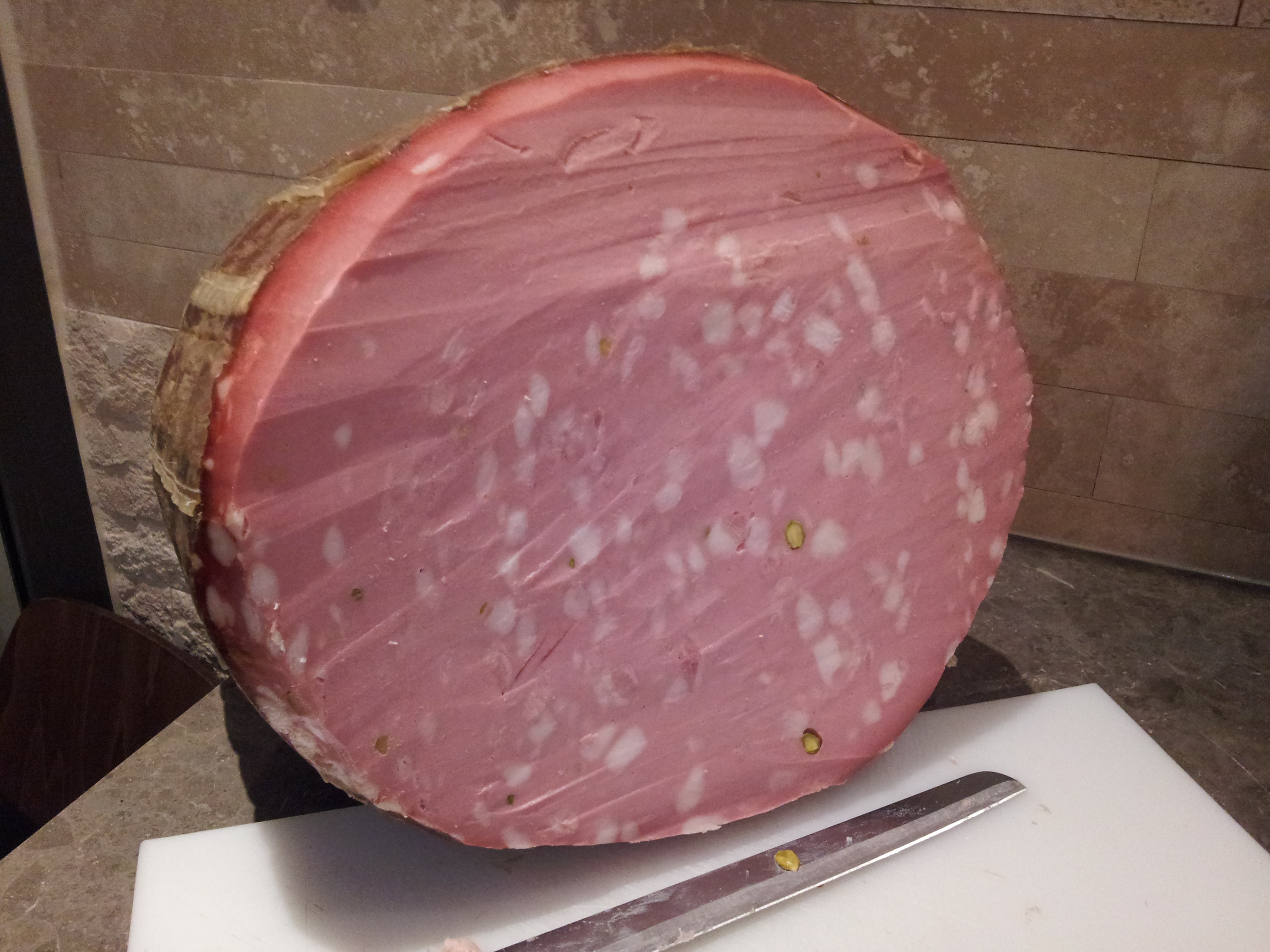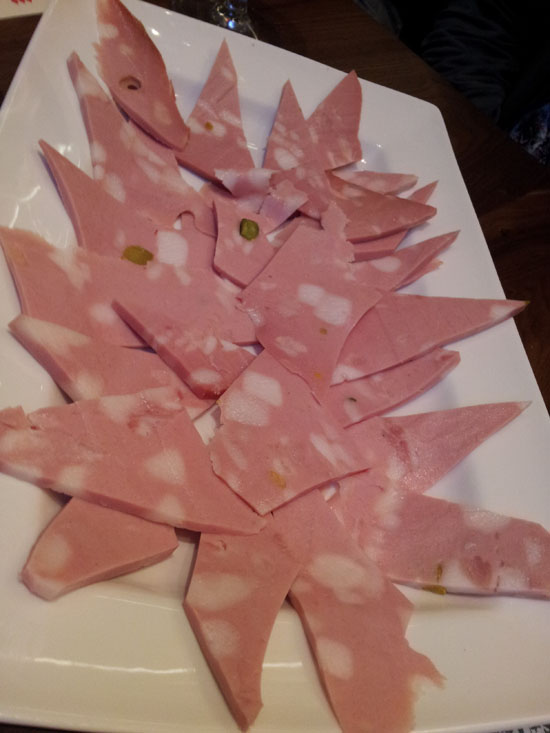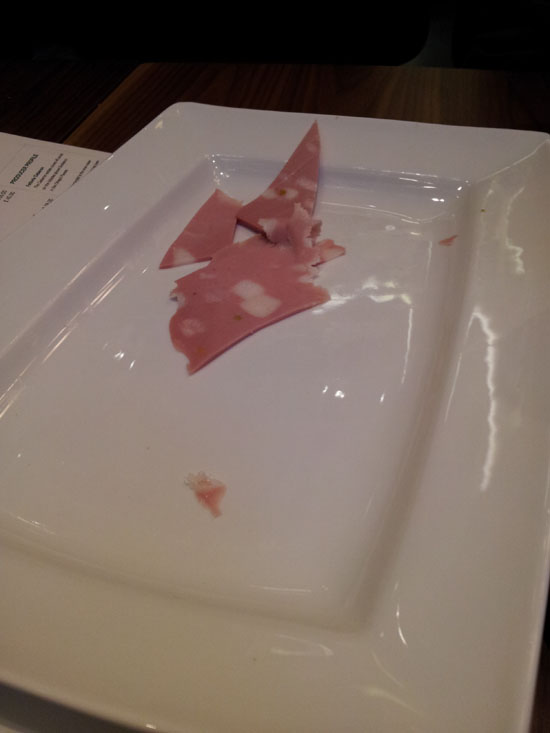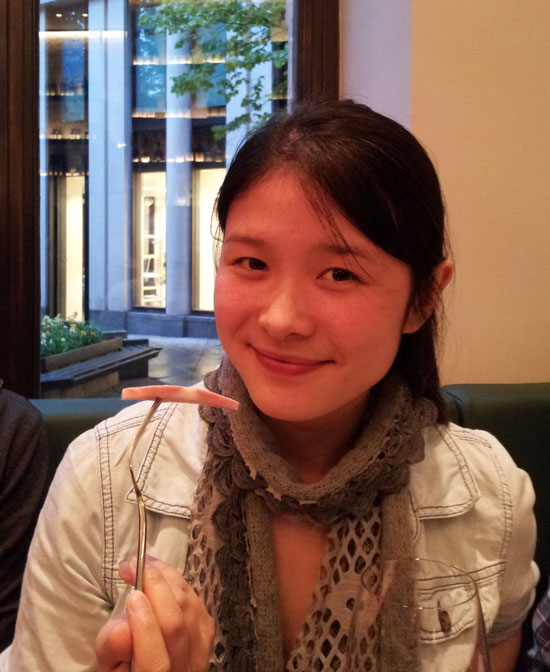 I practically scoffed the entire plate down on my own! Shhh…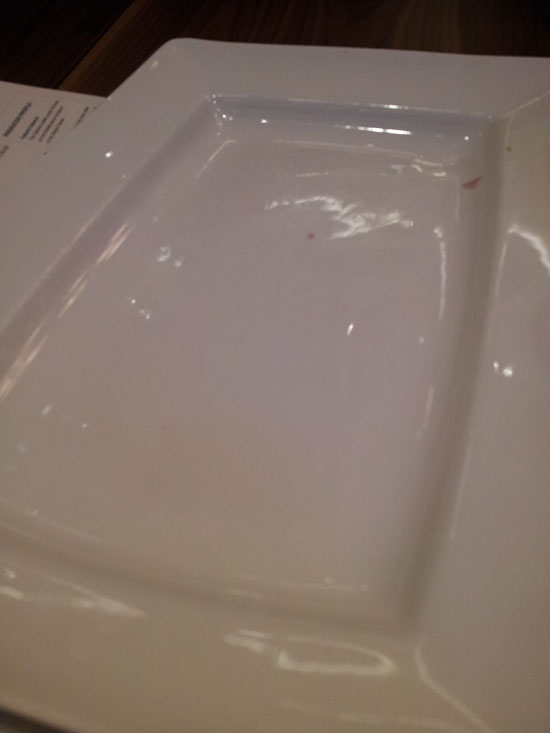 All gone! We were then presented with dessert, the 'best Tiramisu in the world'. It lacked alcohol, as my colleagues were very quick to point out, but it was delicious.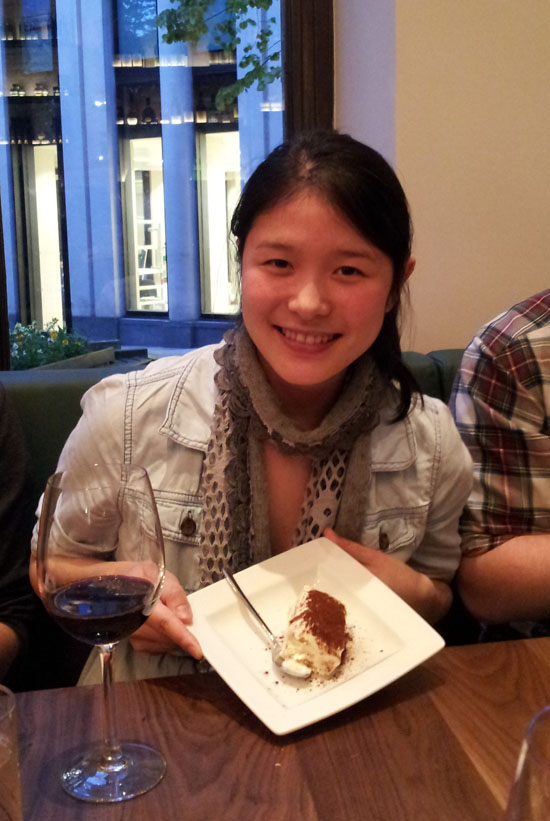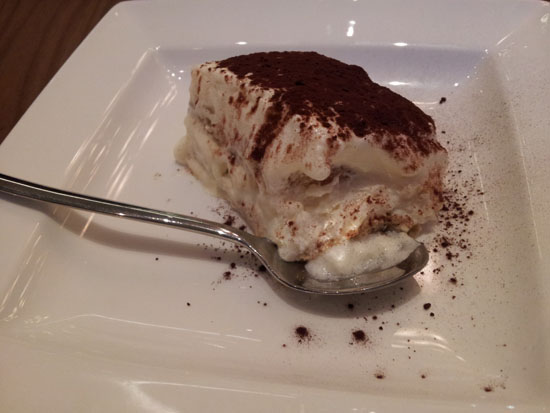 Dora even told us the secret to making such delicious Tiramisu, but I have been sworn to secrecy, sorry! :p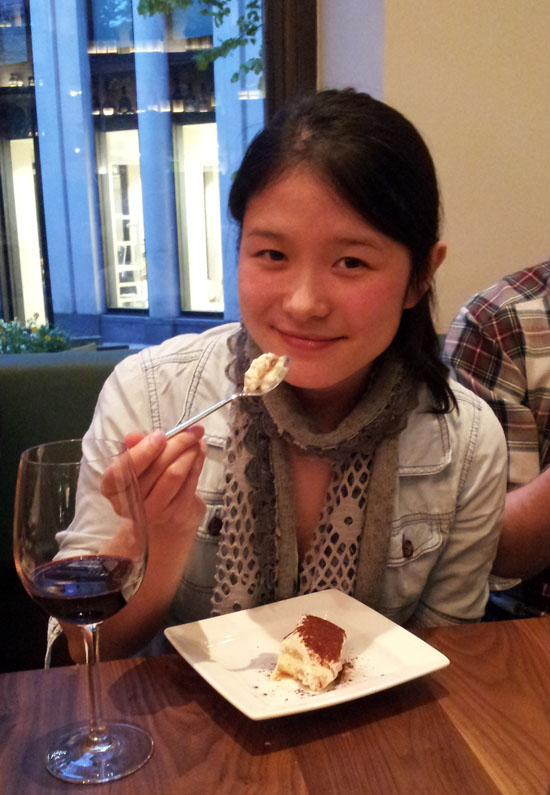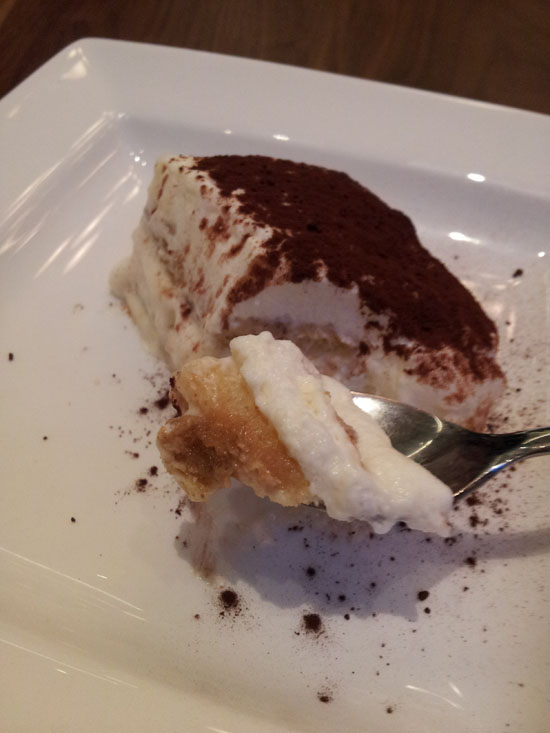 Massive props to the chefs, tucked away in their little corner behind the cured meats cabinet!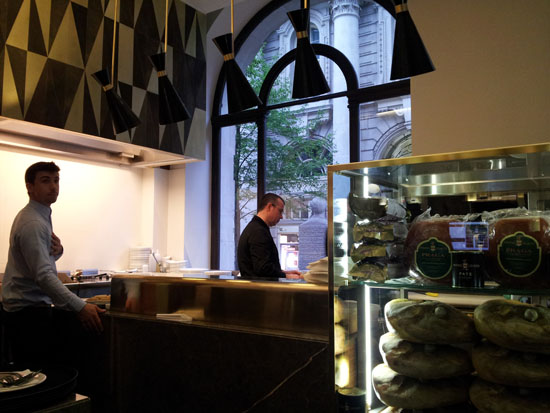 I was fully stuffed by the time coffee rolled along…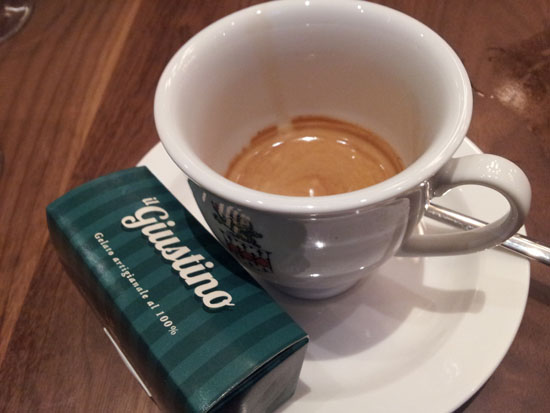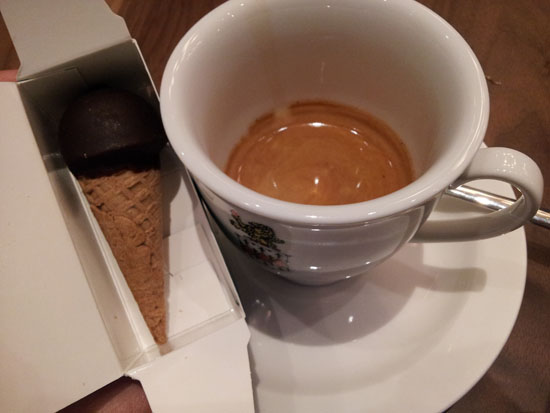 But couldn't resist trying some anyway. We even got a mini dipping-cornetto with our coffee!!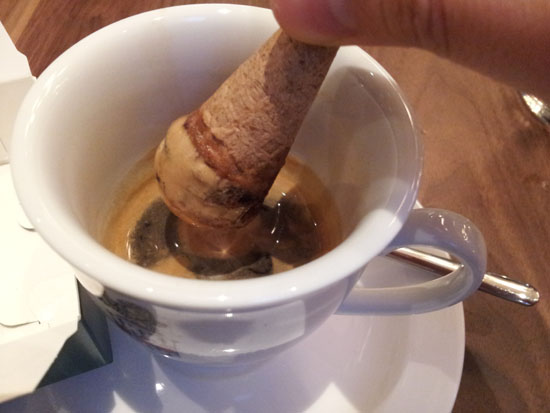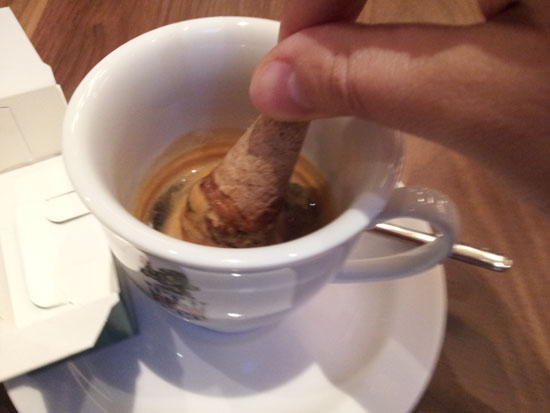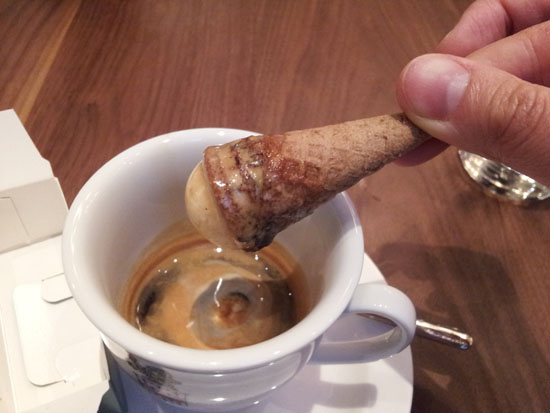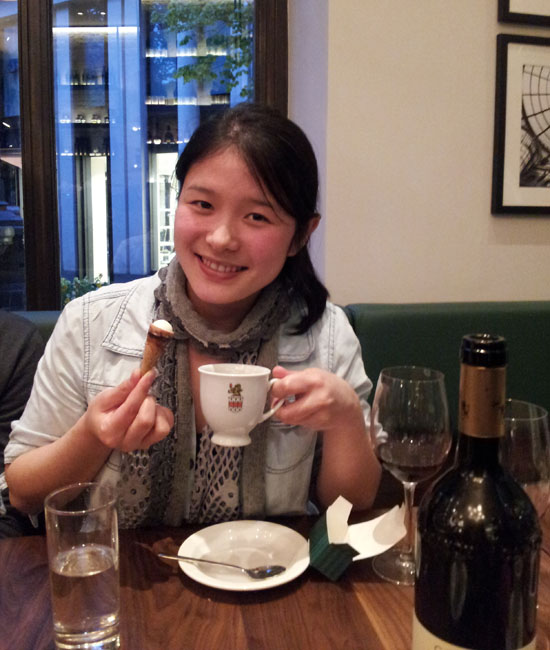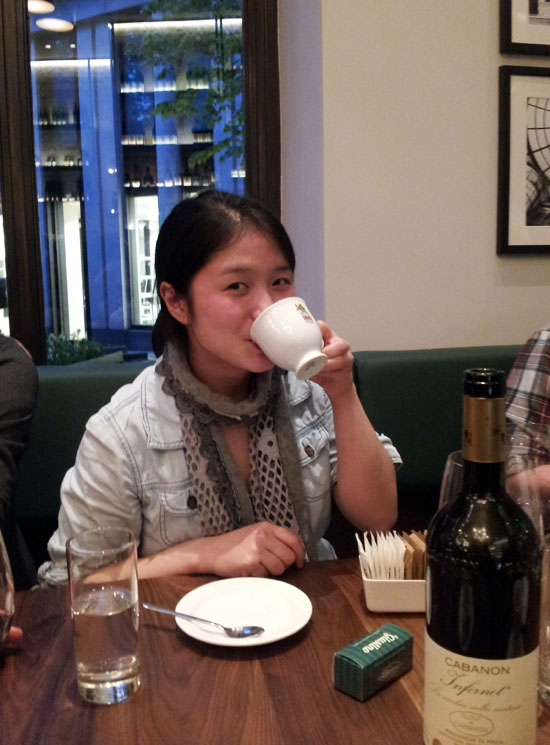 Thanks for a wonderful evening, Panino Giusto!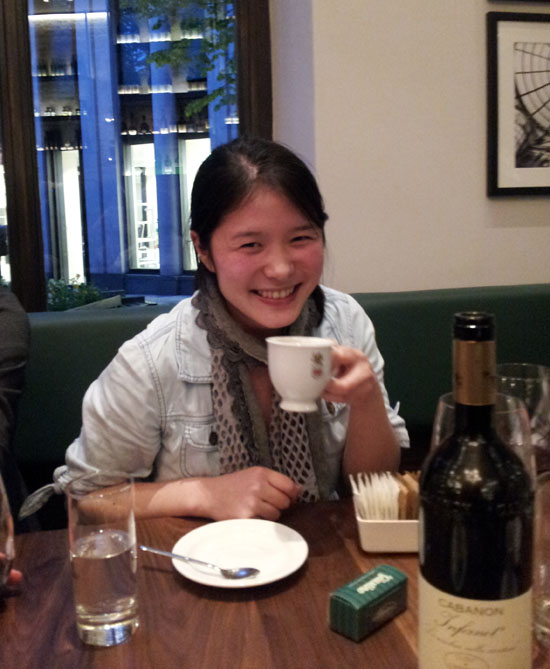 Muchos love,
Bobbie