Recently my super talented friend & Women's Fashion Editor for a variety of publications, Emma Cooke, spent her time gallivanting around London Fashion Week.   Of course, she ended up with tickets to all of the after parties, and being an amazing friend, she invited me as her +1 to one of them as well: Beautycon.
I had a helluvanamazingtime, drank a very happy amount, scoffed some sweeties, nabbed myself a goodie bag, and took altogether way too few photos.  Not pictured are: photo booth, DJ, bar, SWEETS TABLE, the actual location with chandeliers and posh bathrooms that I really should have researched.  Apparently it was a swish place.  Sending me there was pretty much like putting a pig in a castle.  Sadly no real appreciation for it whatsoever.
But I met some famous people! :)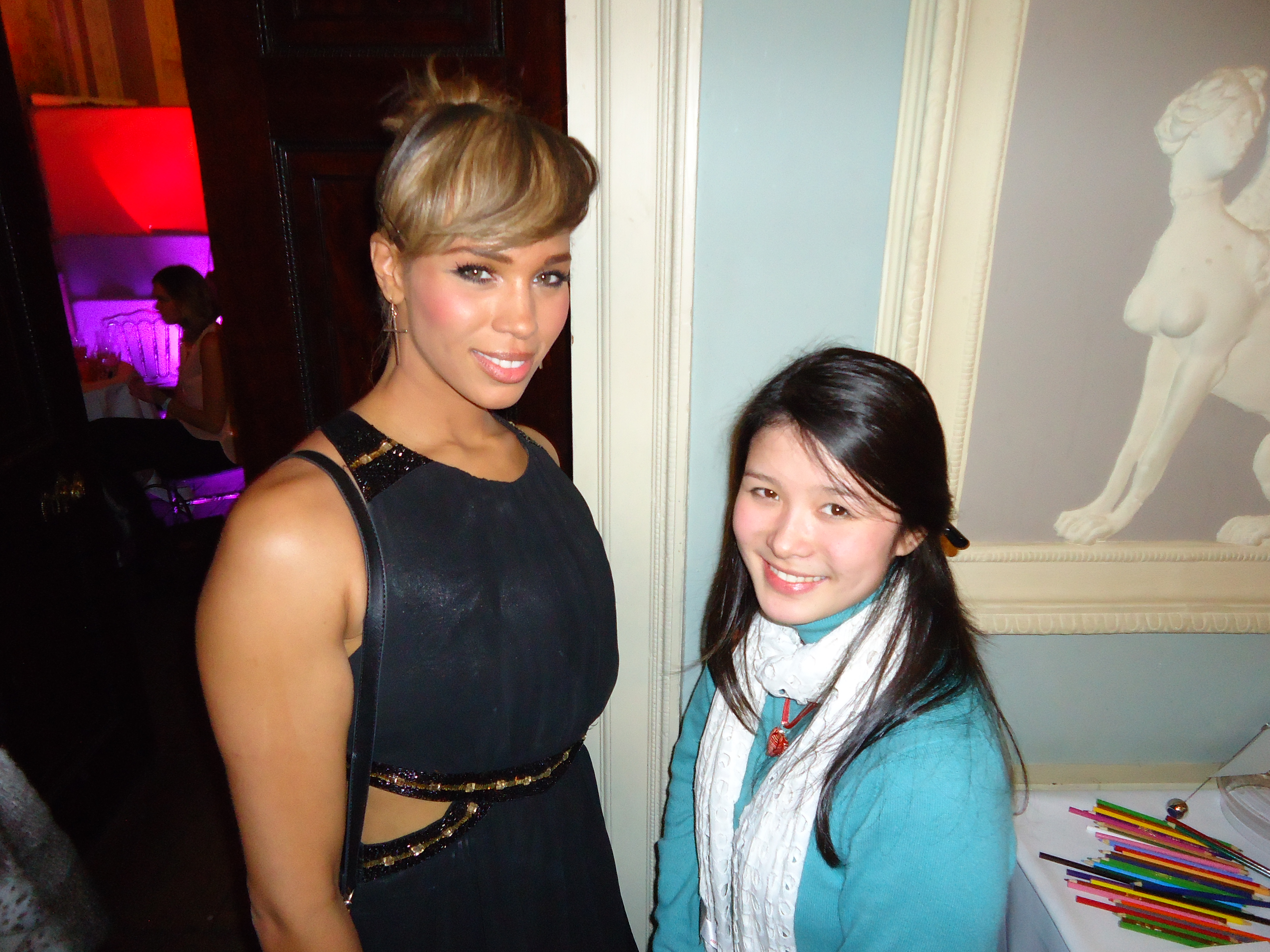 Sadly I look better in the blurry photo: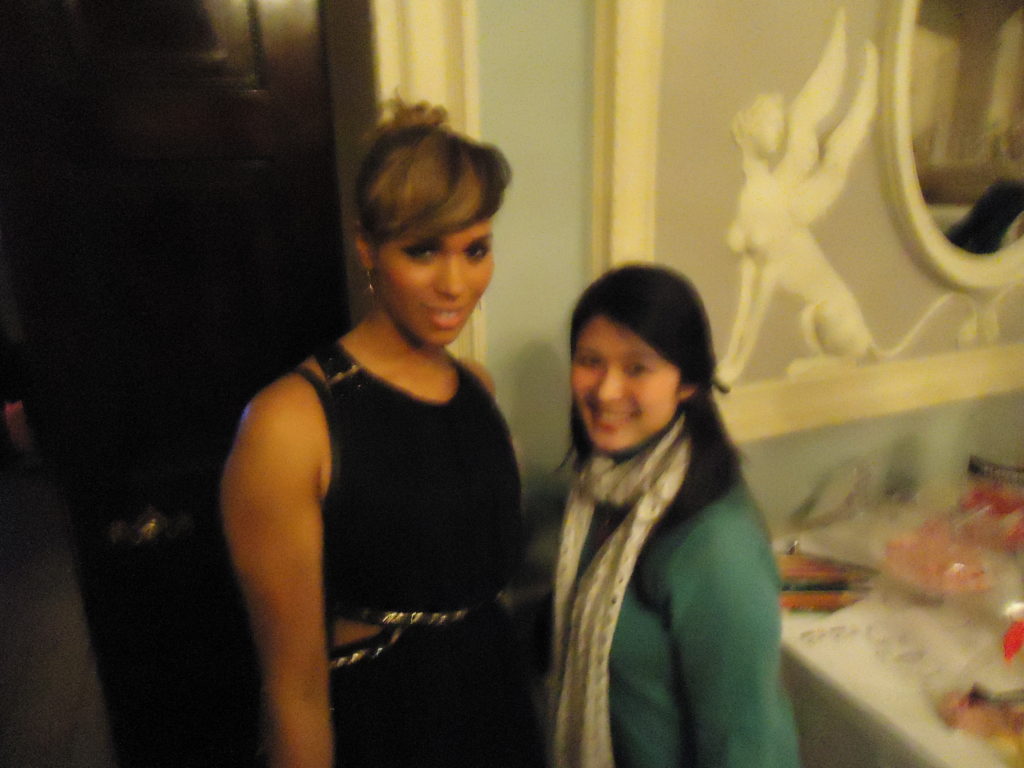 I'm not entirely sure what her name is.  All I know is she's famous, and she was so lovely.  She came with her sister (equally lovely), who took the photo for us.  I promised to buy her single when it drops.  She also has a film coming out soon, something similar to Step Up 3.
Can someone tell me who she is please…??  Anyone?
Will Keenan might kill me for uploading this, but oh well!  He looks fine, no matter how many times he grabs the camera and tries to claim he doesn't whilst attempting to delete photos he's drunkenly unhappy with: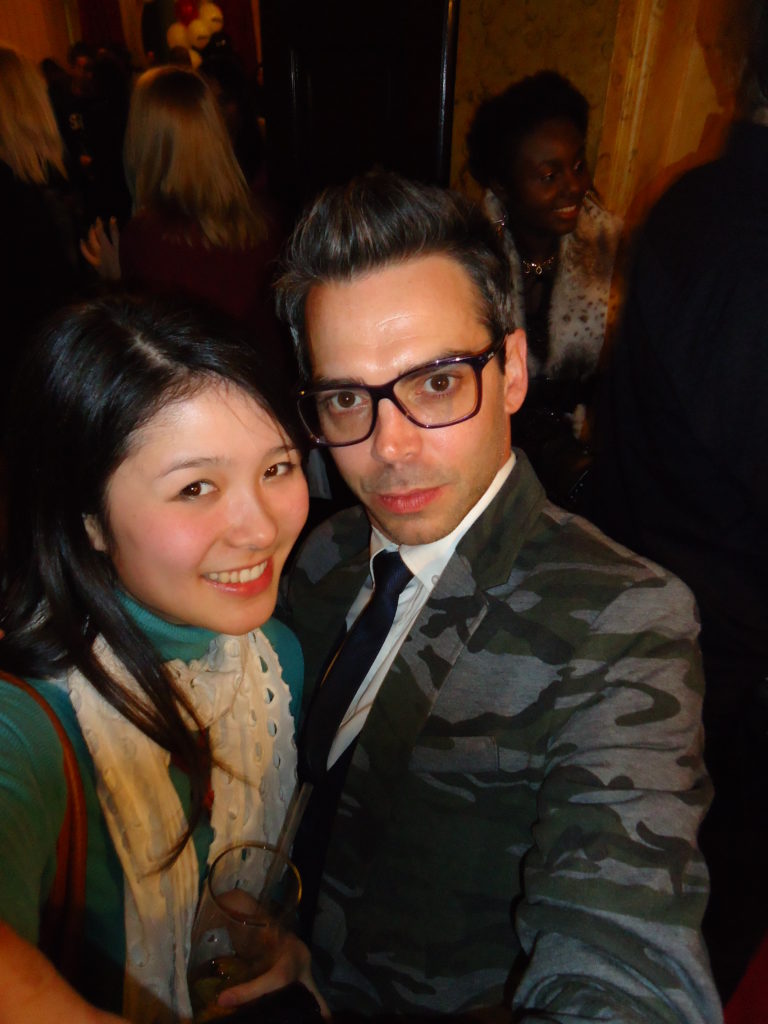 I also just googled him and realised he's so much more famous than I thought he was o_o;;  Thanks, Wikipedia and IMDB.  Sorry, Will!  Although good thing I didn't know, otherwise I may have been a little too starstruck to speak to you!
I met the gorgeous P'Trique (from The Platform) and grabbed him for a photo outside as we were all leaving.  His shoes were insane (not pictured, although in hindsight I really should have taken one of his outfit).  Oh my gosh.  And here I thought my 5-inch heels were high.  How he walked in them without tripping over and breaking his ankles, I have no idea.  He is a better woman than I'll ever be.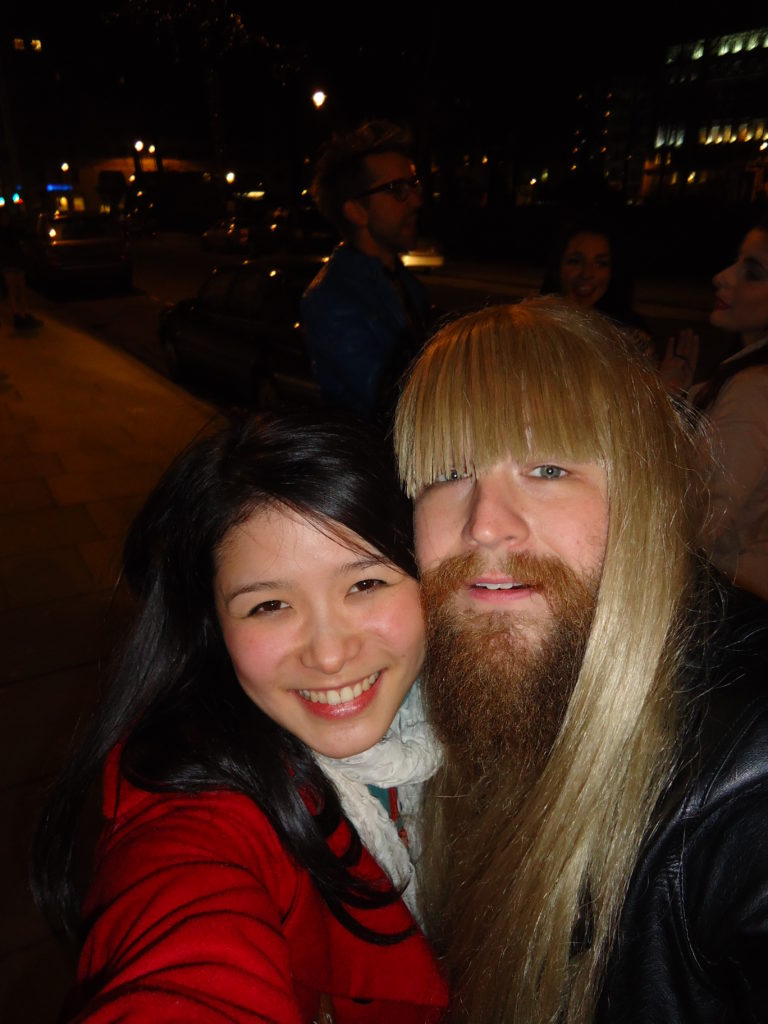 Dale's standing behind us.  I made him pose for a couple of photos too: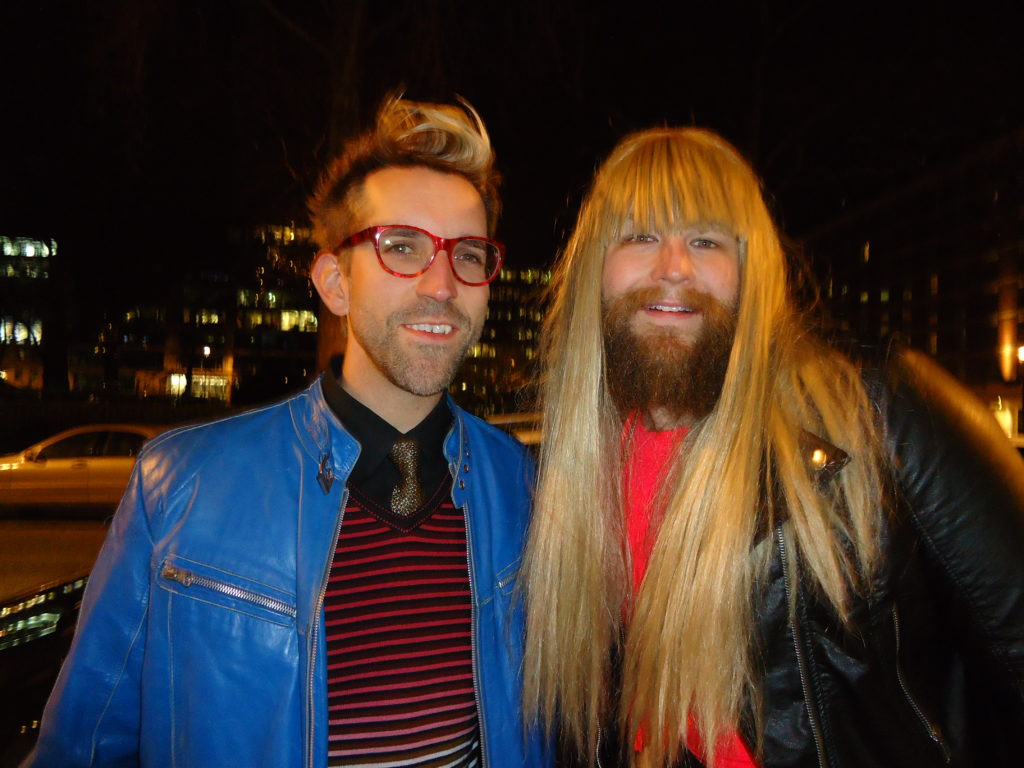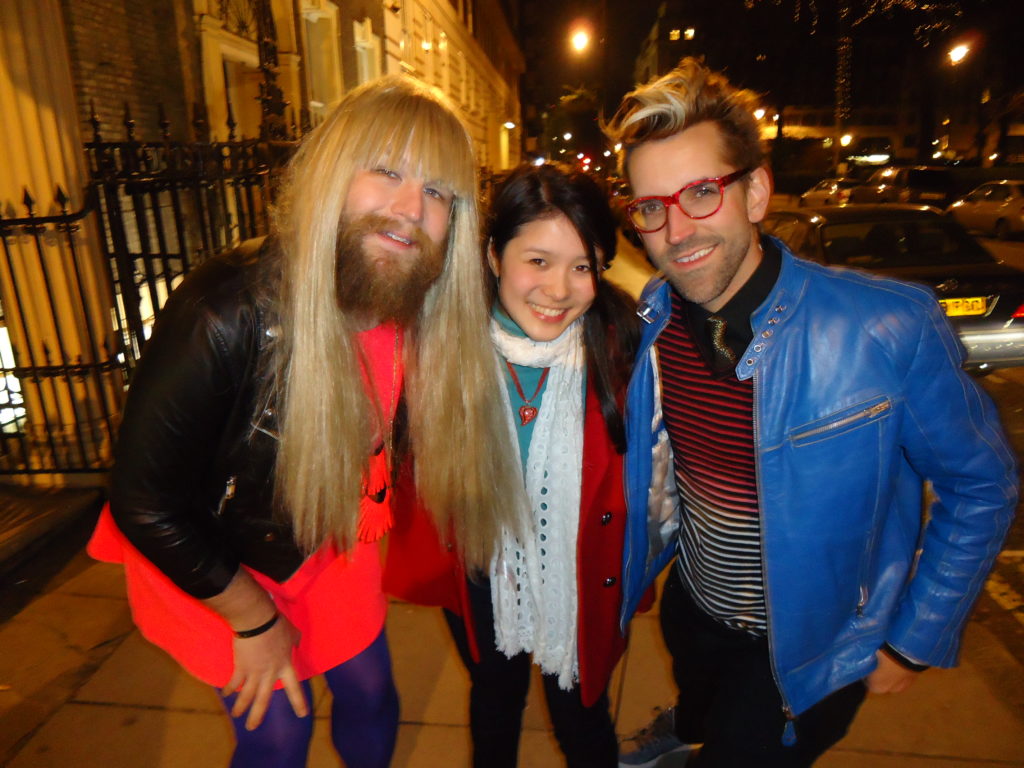 P'Trique from The Platform on YouTube, and Dale from Maker Studios.  Yes, that's right, I was hangin' with the YouTube stars ;)  They both had to bend down substantially to my height level since they easily towered over my 5'1 frame.  I probably should have worn my heels too.  Sorry, boys!
In case anyone's interested, my cashmere sweater (ooooh!) and jeans are from Uniqlo, my coat was from T.K. Maxx, and my heart necklace and scarf were gifts, although I think the scarf was from Debenhams.
This was around 11pm and I had work the next day, so home I went.  Time to hit the hay!  But not before checking out what gems I had in my Beautycon bag.  I rushed home and tore open my (massive) goodie bag only to find…  The fake tan (that I will never touch anyway) had leaked everywhere.  BOO!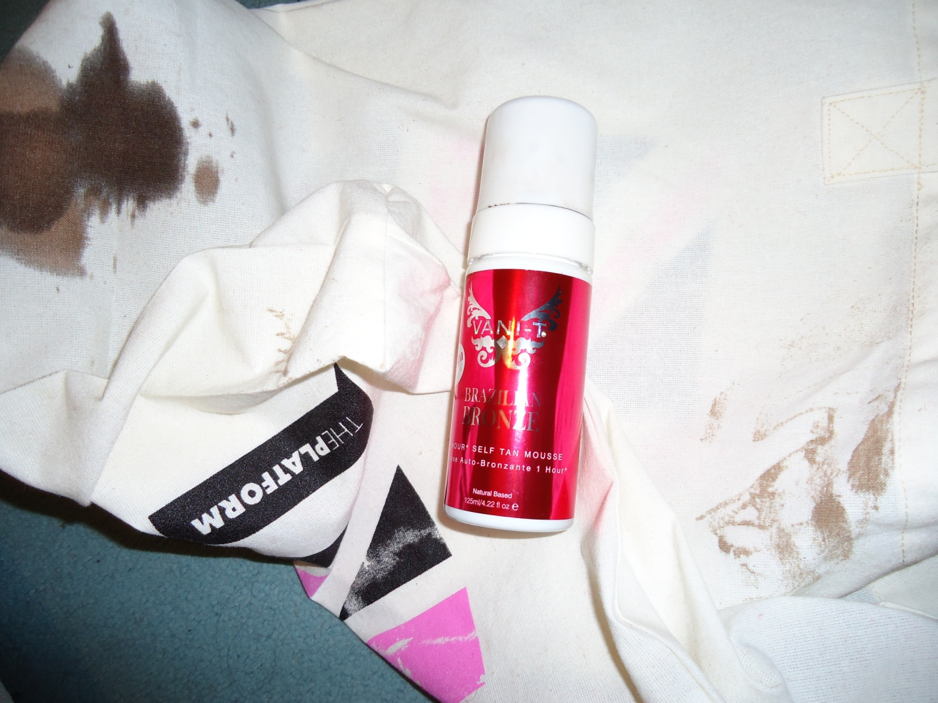 It was alright because the rest of my goodies managed to remain fairly unaffected: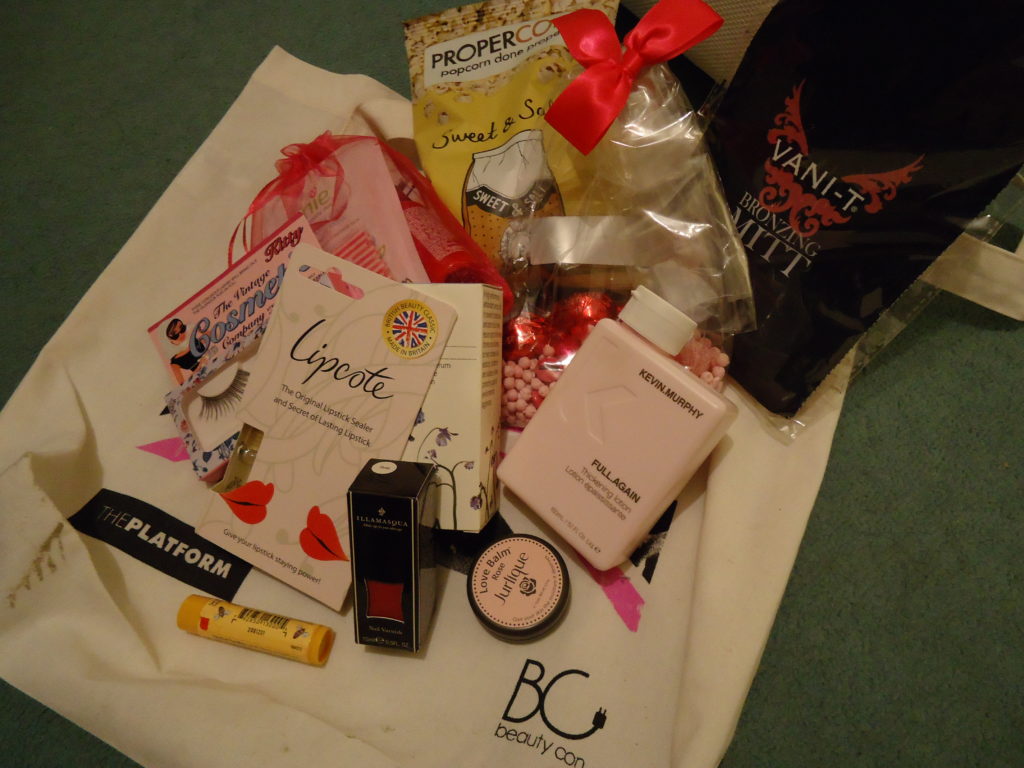 Have you ever seen a better goodie bag in your life??  The bag of sweeties I picked up at the party are also pictured here.  Let's break down what I received shall we?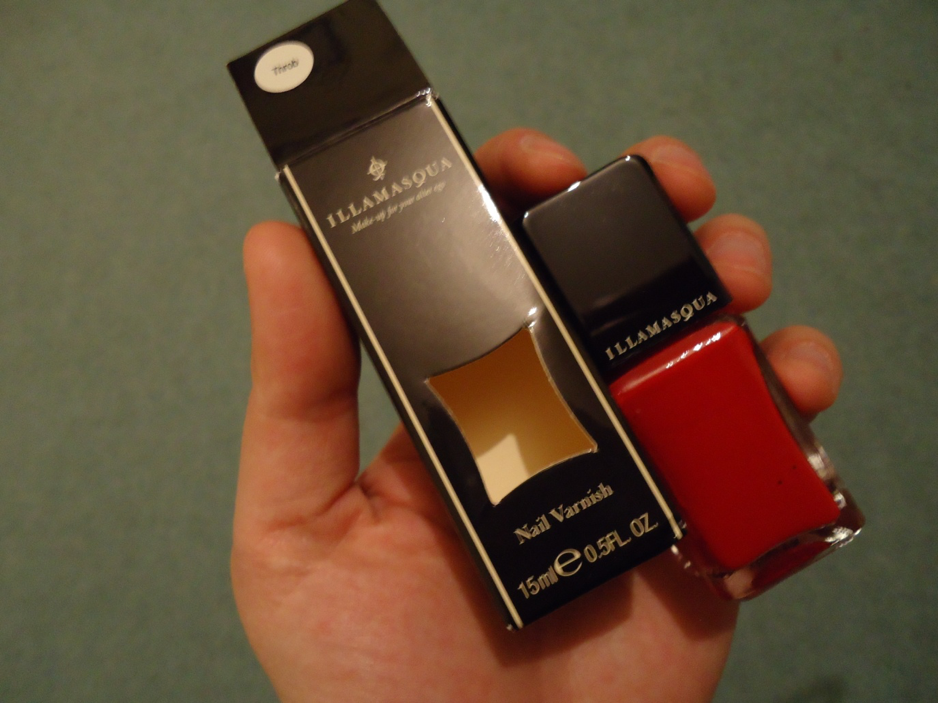 Full-sized Illamasqua nail polish in Throb (£13.50).  The plan is to find some time and patience to actually use this.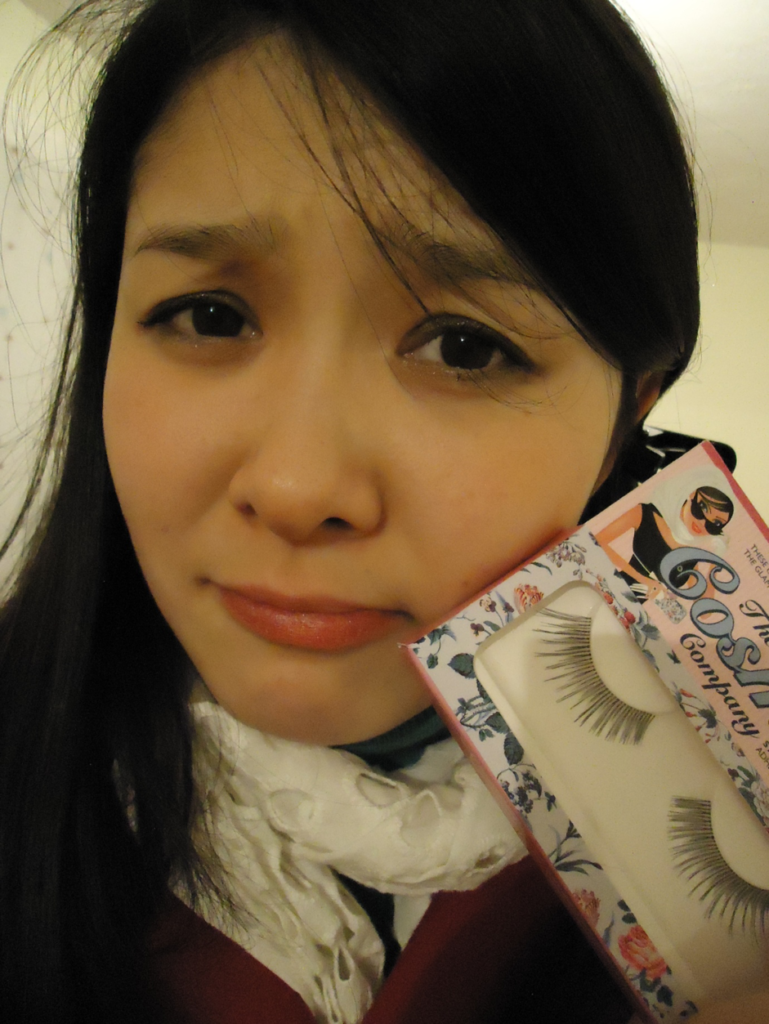 Fake lashes I do not even know how to put on, let alone imagine myself ever wearing.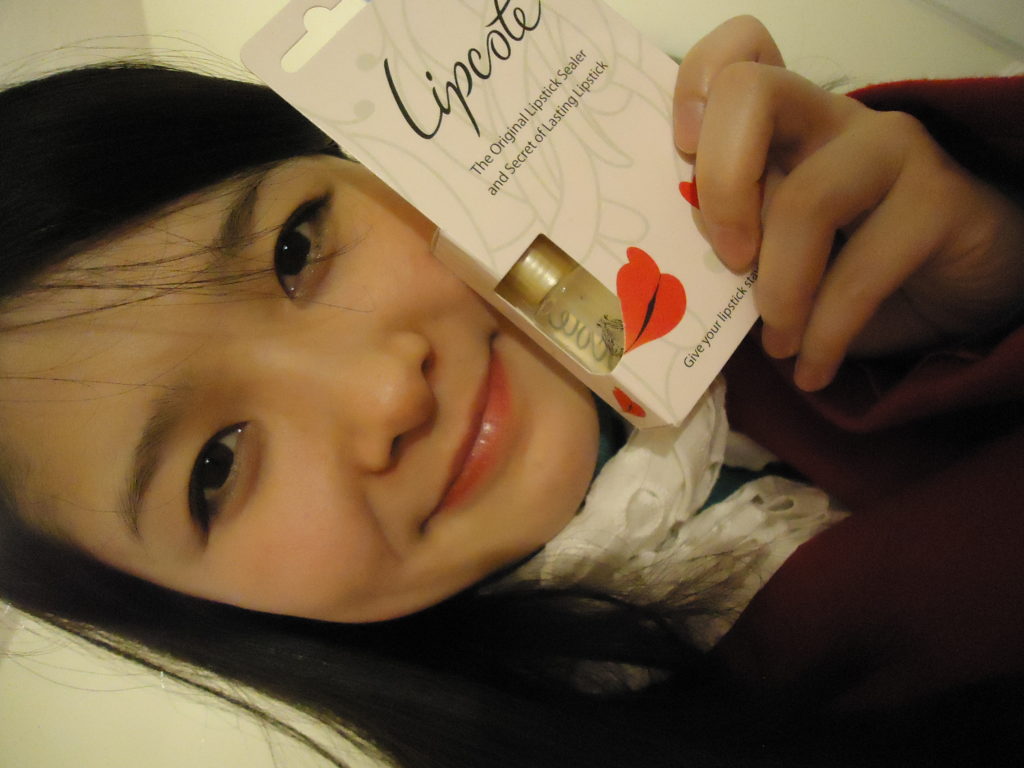 Lipcote, which supposedly seals your lipstick on your lips to keep the colour there for longer.  I'll let you know how we get on next time I actually wear makeup.  Goodness knows I need some of that stuff.  Lip products never stay on me for long thanks to the sheer amount I freaking EAT because erm… yeah!  You can purchase it on here on Amazon (~£3.00) or here on eBay (£2.88) if you want to give it a try too.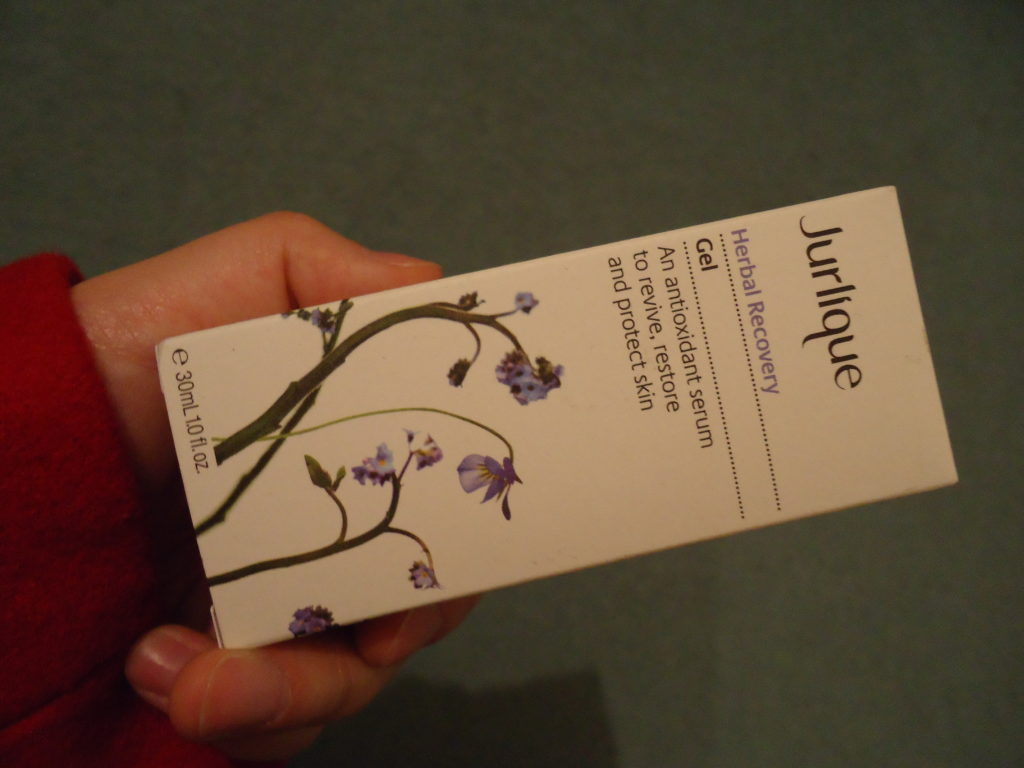 When I find out how this is actually used, I'll let you know.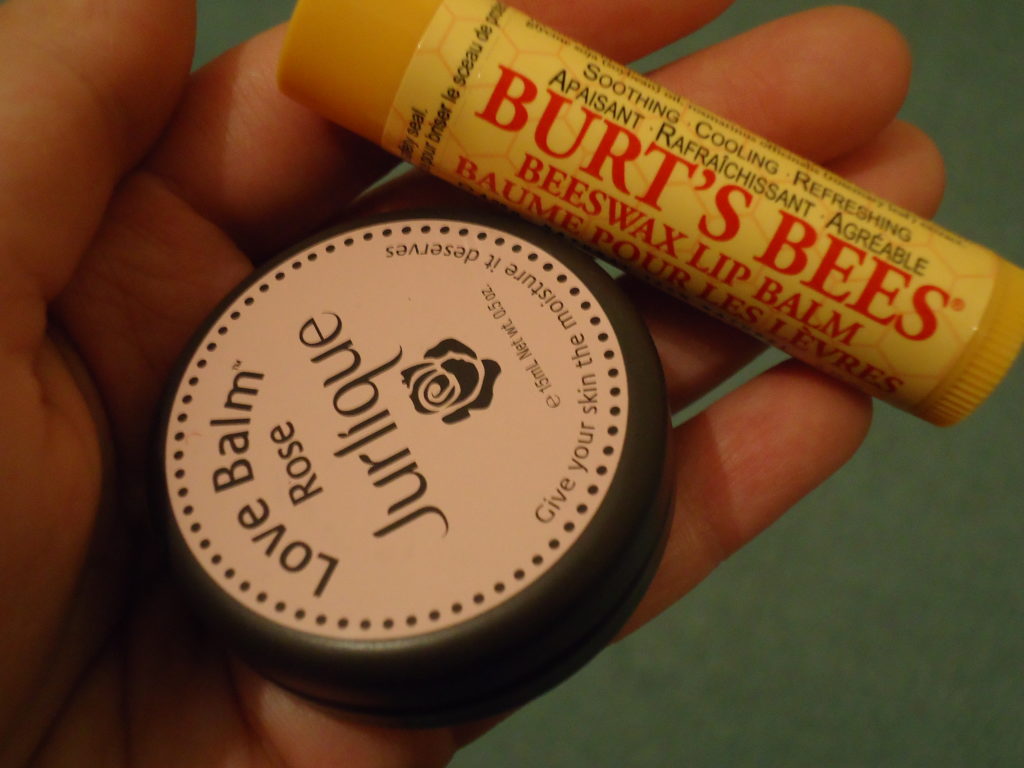 Thanks for the free Burt's Bees!  I never would have purchased one myself.  I'm perfectly content with my Original Chapstick (only £1.10 on Amazon!).  Now I can give this stuff a go.  I hear it's all the rage with the ladies these days.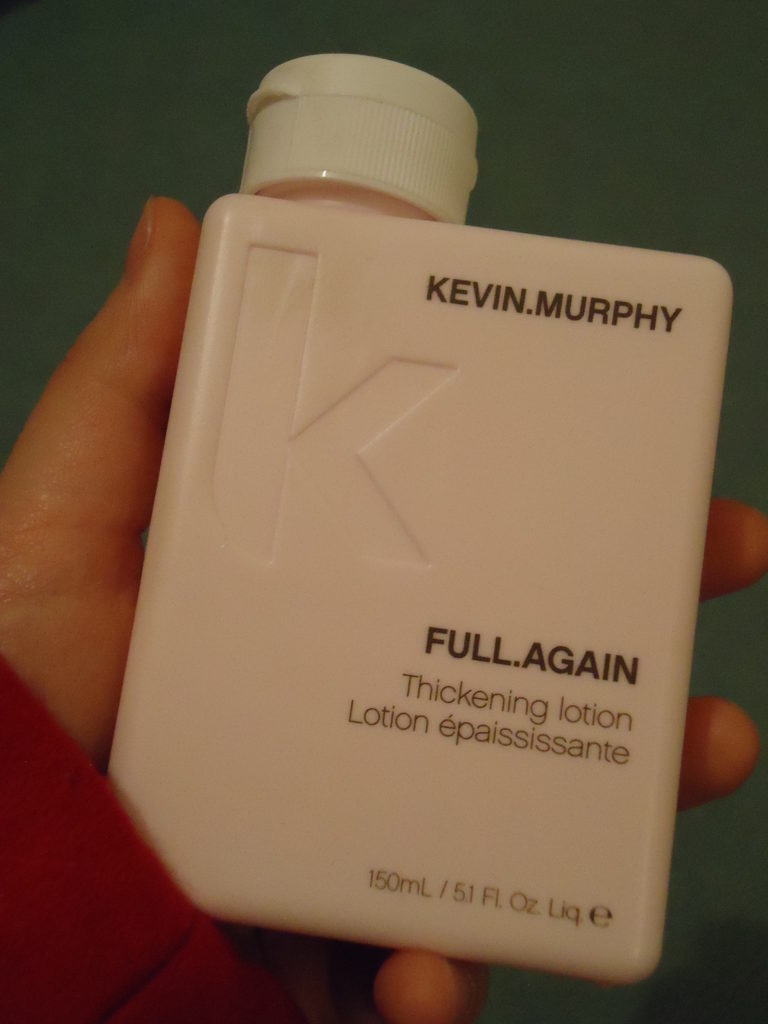 If you have thin hair, this is the miracle cure for you.  It's the Lancome Hypnose for hair.  It'll thicken, lengthen and— yeah, no, it won't really.  I tried it on yesterday.  It is actually pretty good, and I'll admit that my hair definitely felt thicker at first, but by the evening my hair felt the same as it usually would without the lotion.  The only thing that remained was the scent, which I suck at describing.  It wasn't bad per se, but I wouldn't want to smell it to sleep.  No matter how much they tried to mask it with flowery overtones, I could still smell the chemicals.
You can buy it here on Amazon.  Apparently the one reviewer wasn't particularly impressed.  To be fair, I also wouldn't pay £17 for it.
I'll give it a few more tries then let you know if you should actually purchase this.  I don't think I've given it a fair trial, especially since I was feeling completely dead yesterday, and you don't really notice anything when you're dead do you?
Don't forget my ProperCorn Sweet & Salty Popcorn that I forgot to give a close-up to!  It's all in my stomach already.  It was delicious whilst it lasted (not very long) :p  There was also a Vani-T Bronzing Mitt to complement my bottle of fake tan, but I'd already thrown the stuff away and would probably never use the Mitt either.  So no close-up of that either, sorry.  If anyone wants it, let me know.  You can have it.
But seriously LOOK AT ALL THIS FREE STUFF :)  I'll try each product out and let you know how it goes.
I've linked all the above products I can, so feel free to check them out at the online retailers.  If you try them before I do, LMK if they're good?  If not, look out for my blogs on these, coming up soon!
Muchos love,
Bobbie