So we're a week into January and I have some good news.
Yup. The sentence ends there. No bad news I'm afraid, just good news ;)
"Well, what is it?" I hear you cry.
Patience, my dear! All will be revealed in good time.
First, let me show you the new toy I bought a couple of days ago.
I'm only slightly insanely obsessed with it.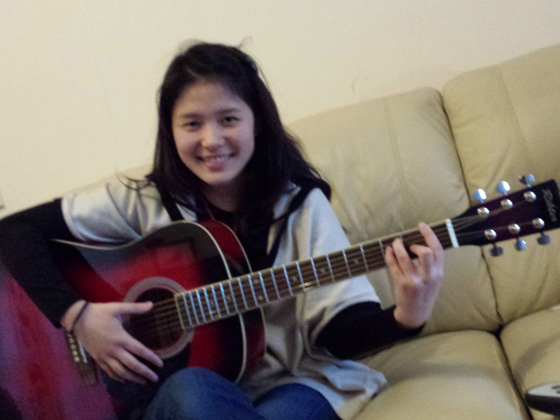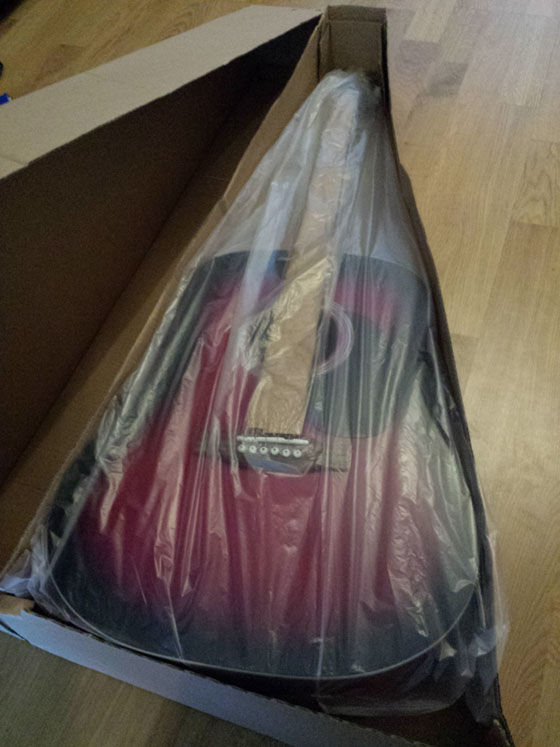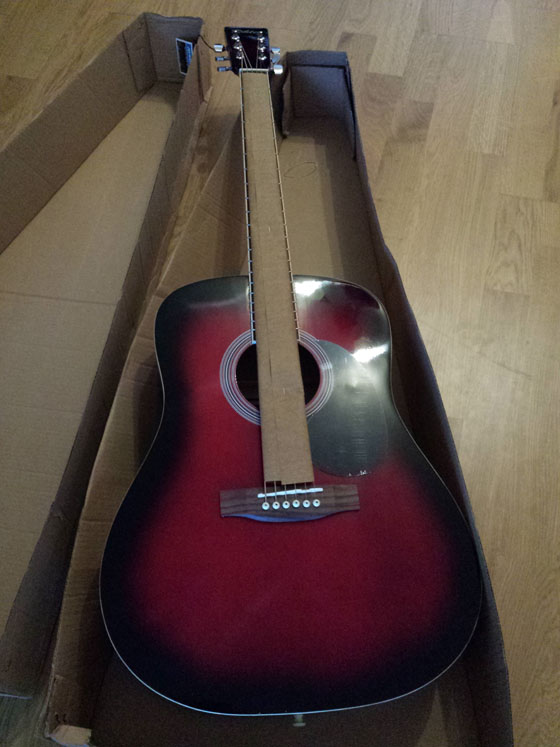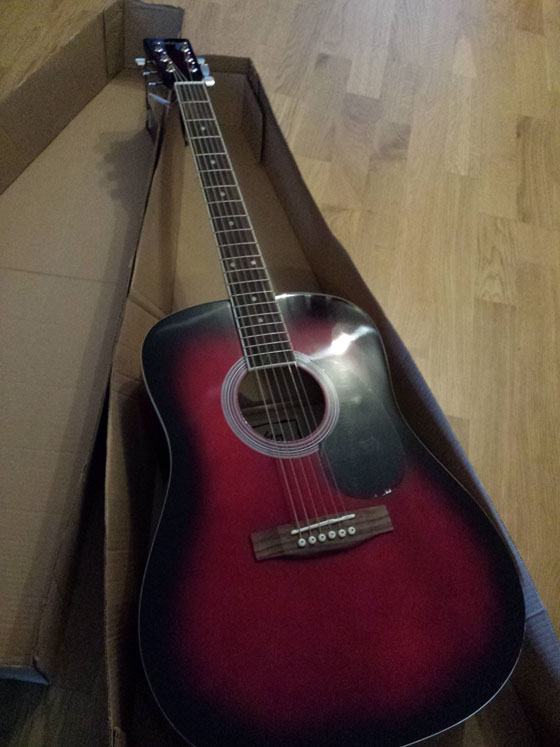 Isn't she beautiful? I saw her in a Charity shop window in passing, and she was only £54.99 – brand new.
I'm kinda crazy about musical instruments, and I especially love guitars and drums, so seeing this at that price pretty much meant God had spoken from the heavens and it was finally time for me to buy myself a guitar.
She's a Rikter 20PGD2 Acoustic Guitar and I think you can buy one on Amazon, or here for £89.
Plus, wasn't it just Christmas a few weeks ago? I don't recall getting myself anything, and my Selfridges haul totally does not count ;)
Now I can finally practice and learn guitar properly!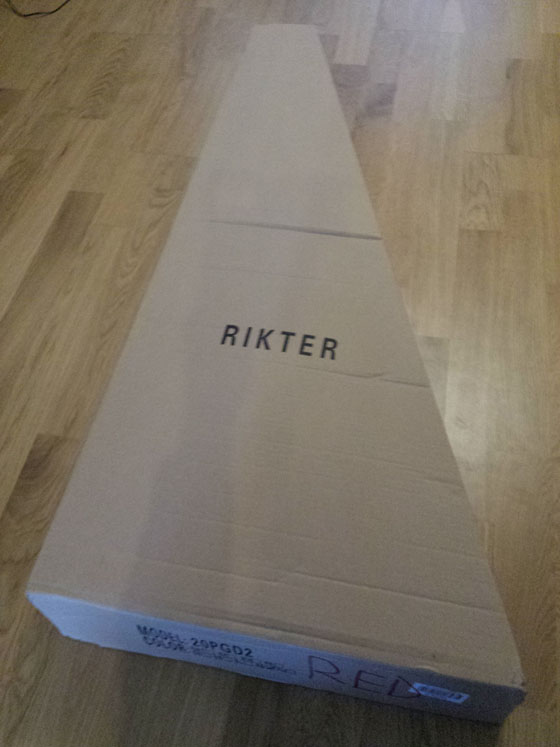 On the flipside, I'm now banned from purchasing any more musical instruments for the time being.
Dad says 10+ different types of musical instruments in the house is rather enough for now (yes, we're quite a musical family. We should form a band or something).
Maybe I'll intro you to all of them eventually if you ask super nicely.
You may be thinking I'm being a little indulgent here, but hear me out. Normally, girls buy shoes, clothes and make-up, and sometimes splash out on other stuff every now and again.
I buy electronic devices and musical instruments, and sometimes go on a clothes/shoes/make-up shopping spree (once, max twice a year). It's a fair trade, really.
But that's not the good news!
Well, it is, but now I have some really good news…
I'M GOING TO CHINA, woohoo!!!
For Chinese New Year, only for a couple of weeks, but I literally cannot contain my excitement.
Even my love for my new guitar does not compare to the excitement of going back to China to celebrate CNY with my grandparents and aunties and uncles for the first time in nineteen years.
Yup, the last time I was there for CNY was in 1995, and I definitely don't remember any of that anymore.
CNY is a massive Chinese holiday, a Christmas-and-New-Years all smooshed into one, where families reunite with celebratory firecrackers and dragon dances and give little red packets of money to younger siblings/elderly family members and watch the New Years' Gala and (if you're from up north) eat dumplings together.
This year is even more special as it'll be my 本命年 (my "birth year" according to the Chinese Zodiac).
My plane leaves in a little over 2 weeks.
I went to hand in my Chinese visa application yesterday and should be able to collect it on Thursday.
I'm so excited.
I'm so excited.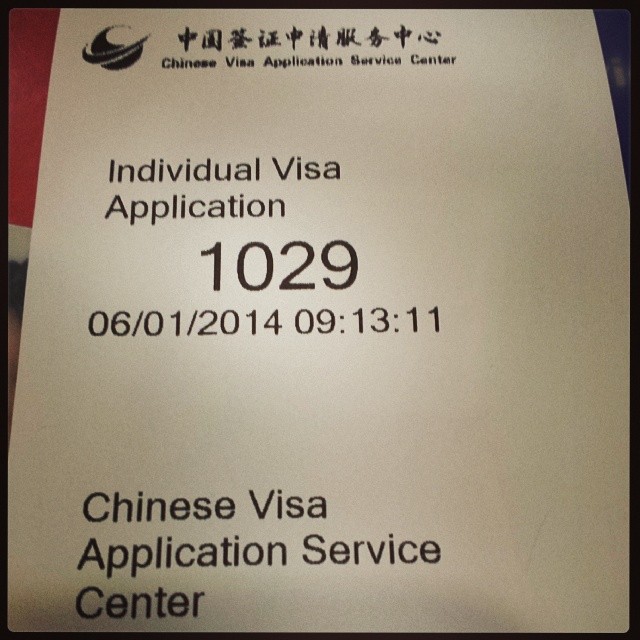 I'll take lots of pics and share them with you, promise :)
Mucos love,
Bobbie