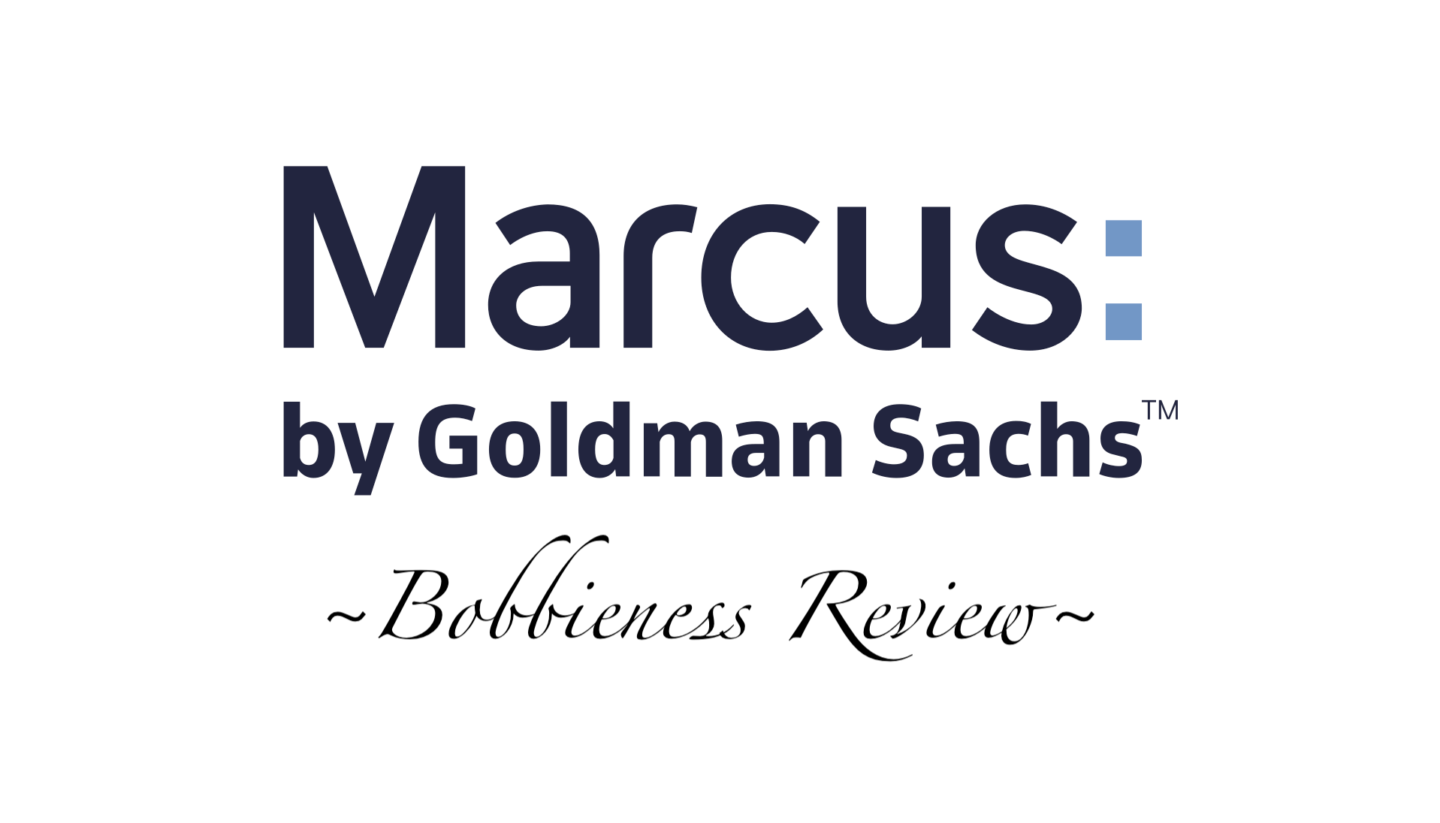 This post was published 6/5/2020 and edited on 6/16/2020.
I said I was going to rave about Marcus, so here we are.
As mentioned in my previous finance post, we opened up an 11mo no penalty CD and a High-Yield Savings Account (HYSA) with Marcus by Goldman Sachs. If you haven't read it yet, check it out to find out our thought process behind choosing those specific accounts. If you're interested in opening up your own, click here for the CD and click here for the HYSA.
I'm now officially a Marcus fan. Here's why:
1. The account creation and funding process was super easy
Unlike other banks that require you to jump through hoops and show your US citizenship or residency (looking at you, Ally Bank and Fidelity), our account creation process with Marcus took mere minutes. We were able to register jointly, create both the CD and the savings account during that same registration process, and fund both of those accounts within the hour.
The signup process is so simple and smooth, and I love their minimalist interface. You can link your regular checking (or savings) account by logging into your bank account securely (it will require two-step authentication), and transfer money directly from that account into your selected Marcus one.
However, the caveat is that you are required to be the full owner of the bank account you link, and have full access to those funds (so you can't be a secondary user, for example).
In addition, once you fund your Marcus accounts, despite it being a no-penalty CD or a savings account allowing unlimited deposits and withdrawals, your money is locked for an initial period of 7 days. Don't worry though, it will start to accrue interest as soon as the money hits your account.
Finally, Marcus is not a bank in itself. You cannot open a checking account with them and you will not get a bank card to use from them. They are literally just a savings/investment platform, so if you want access to the funds in your Marcus HYSA, you need to withdraw the money into your regular bank.
This is probably why we didn't have to jump through as many hoops to open an account, and these services were exactly what we wanted, so it worked out perfectly for us.
2. High quality customer service
This might be a silly one, but I loved calling their customer support number and not needing to deal with listening to an automated machine telling me to enter in all my account details and then declare my bank balance and then go through several layers of "press one for this service, press two for that service etc." and that they're "sorry they didn't quite get that" when I just want to speak to a representative darn it!
Oh, and "by the way, did you know that they have a fantastic website and mobile app that can allow you to check your balance, transfer money and more without needing to speak to a representative? Now, just to make sure we get you to the right department, press one…"
-___________________________- Wow, I can get my balance online? No way! Really? Thank you so much and could you please repeat everything to me again so I can waste more of my time with a machine? Also while you're at it try to sound a little more patronising, would you? I couldn't hear you over the sound of me ripping my hair out.
…Ehhem. Anyways! When I called Marcus, the auto-voice just asked me to confirm which department I'd like to get to and I kid you not, I only spoke to a non-robotic auto-responder for less than a minute! And then I was speaking to an actual human being!! A human being who sounded American, no less.
I feel slightly stupid saying this, but it's rare, ok? I really love that they didn't outsource their customer service to another country. Seriously it made such a huge difference, and I, for one, welcome it with open ears.
3. Sleek website and great communication
I really like the simplicity and aesthetic of their website. I like the white. I guess I am a millennial after all. But I also just appreciate the clean UI and there is just one button at the top right that pulls down the entire menu, as well as the footer showing all their available products. No clutter, no frills, no hiding stuff under sub-menus and whatnot, and a big login button at the top.
In addition, I really appreciate their communication – I got email auto-responses for everything major that you'd expect from a bank, and I loved that their emails look professional too. The font is legible, the emails were well-formatted and they get straight to the point.
I know you might think this should all be a given… but Ally Bank did not even send an email confirmation to say they received our application. We were notified at the end of our application to simply note down an application number, and if we didn't note it down, we wouldn't have it again.
And the emails I get from my regular bank are never formatted correctly.
Edit: I have to add this – not only do they communicate all your standard "Your bank account has been linked" etc. emails, they also send out notifications if their APY rates change on their HYSA, which is a huge plus as you can make adjustments to your investment accordingly.
4. Great mobile app
Learn more here. What can I say? It's smooth, it's sleek. The entire experience just makes me feel a million bucks even though we barely have a fraction of that to our name.
I guess being a purely savings solution means it can afford to be cleaner in its interface – it's not trying to promote a hundred of its other products or services to you, and it only needs to worry about getting you vital information you actually care about.
Final comments
This is supposed to be a review, after all, so is there anything I wish they'd improve on? I don't think so. So far I've been 100% satisfied. Well… apart from the part where I didn't get a login created automatically as a joint owner, but since it'd asked for my email address during account creation, I just selected 'reset password' and I was able to proceed from there.
A very minor blip – because as soon as the account was created we were able to log in with Jacky's credentials, so it wasn't like we were ever locked out of the account.
I, for one, would highly recommend them if you are looking for some guaranteed returns on your savings, or a place to keep your savings at a higher APY. What we did here was a very, very low-risk option, but ultimately, it is your decision on where to invest your money, and is not a decision to be taken lightly. Proceed with careful consideration. I hope I helped a little.