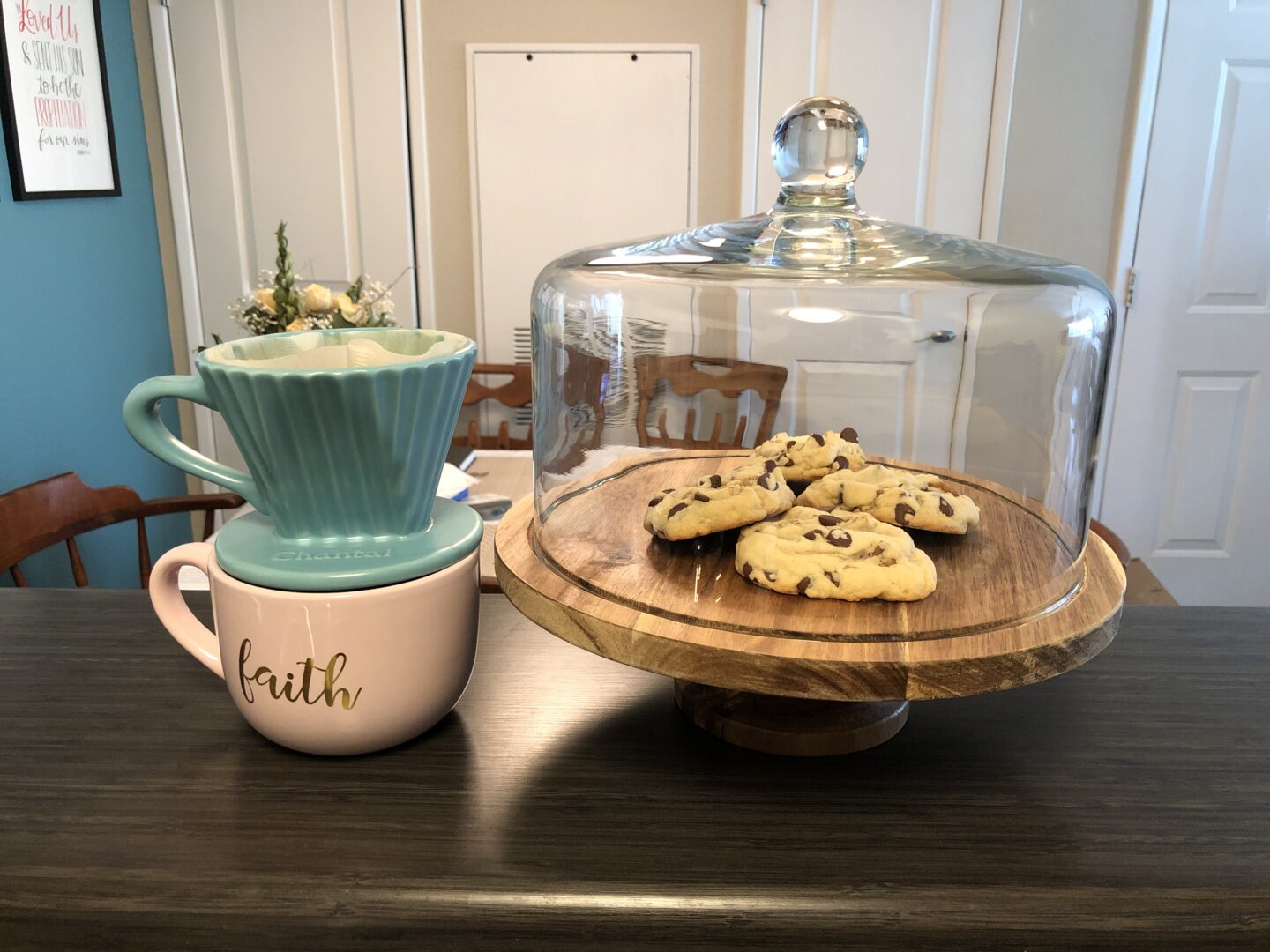 This is a recipe based off allrecipes' and Tasty's chocolate chip cookies recipe, except I don't have as much of a sweet tooth. Best served with coffee. This recipe yields approx 24 cookies.
Ingredients:
1 cup unsalted butter, melted
2/3 cup granulated sugar
1/2 cup packed brown sugar
1 teaspoon salt
2 eggs
2 teaspoons vanilla extract
1 1/2 cups bread flour
1 cup all-purpose flour
1 teaspoon baking soda
1 1/2 cup chocolate chips
1 cup walnuts, chopped
Instructions:
Step 1 – pre-heat oven to 350°F.
Step 2 – mix your wet ingredients.
In a large bowl, melt your butter in the microwave until it's about 70% melted, then use a spatula to mix it so the rest of it melts.
Add your sugars and salt to the butter and whisk until smooth. If you are using a hand mixer, use the whisk attachment.
Add in the vanilla extract then whisk in the eggs one at a time, until light ribbons fall off the whisks.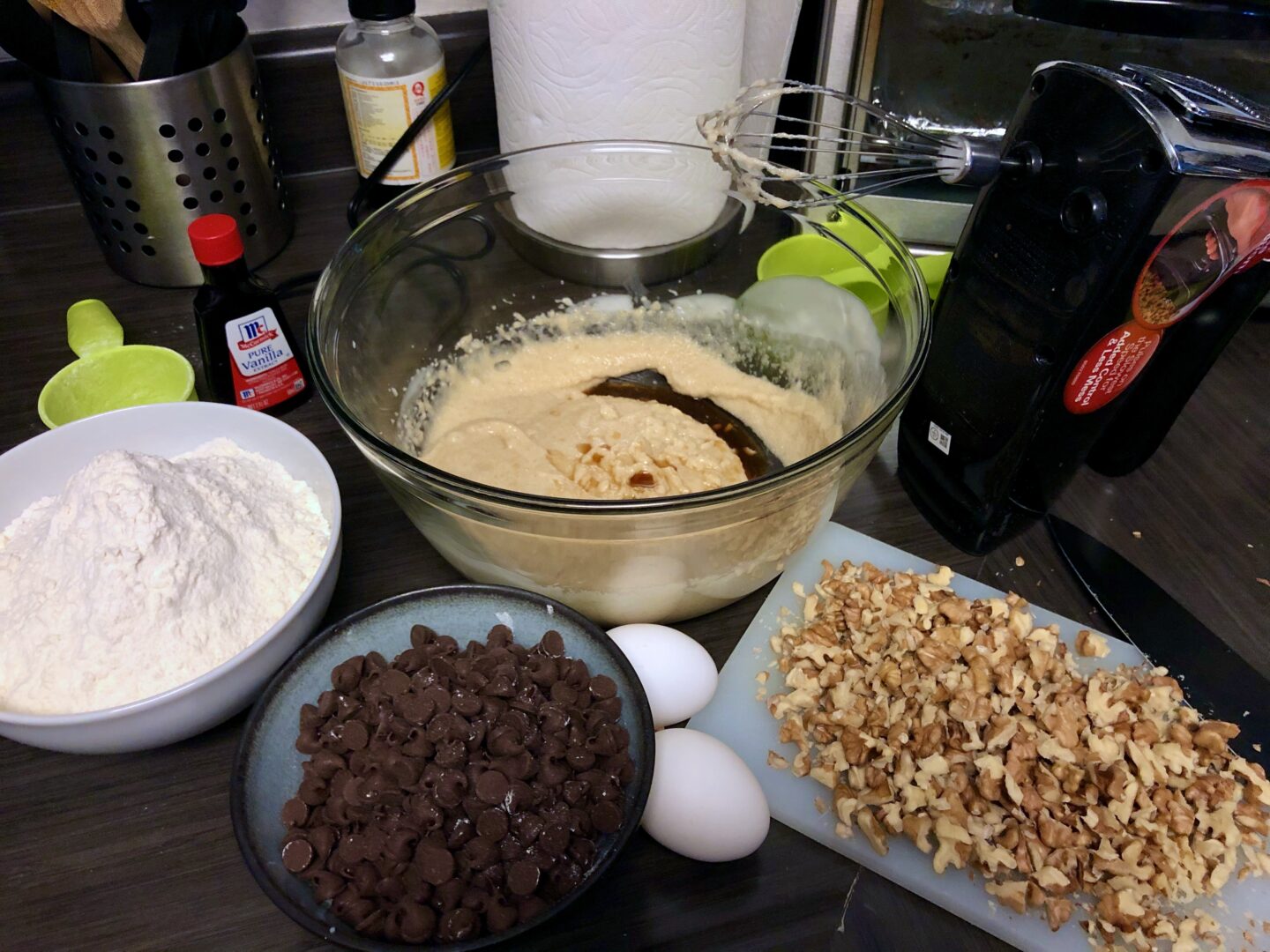 Step 3 – mix in your dry ingredients.
To the same bowl, sift in the flours and the baking soda, then gently fold into your mix until half incorporated.
Fold in your chocolate chips and walnuts until mixed in and all the flour is incorporated.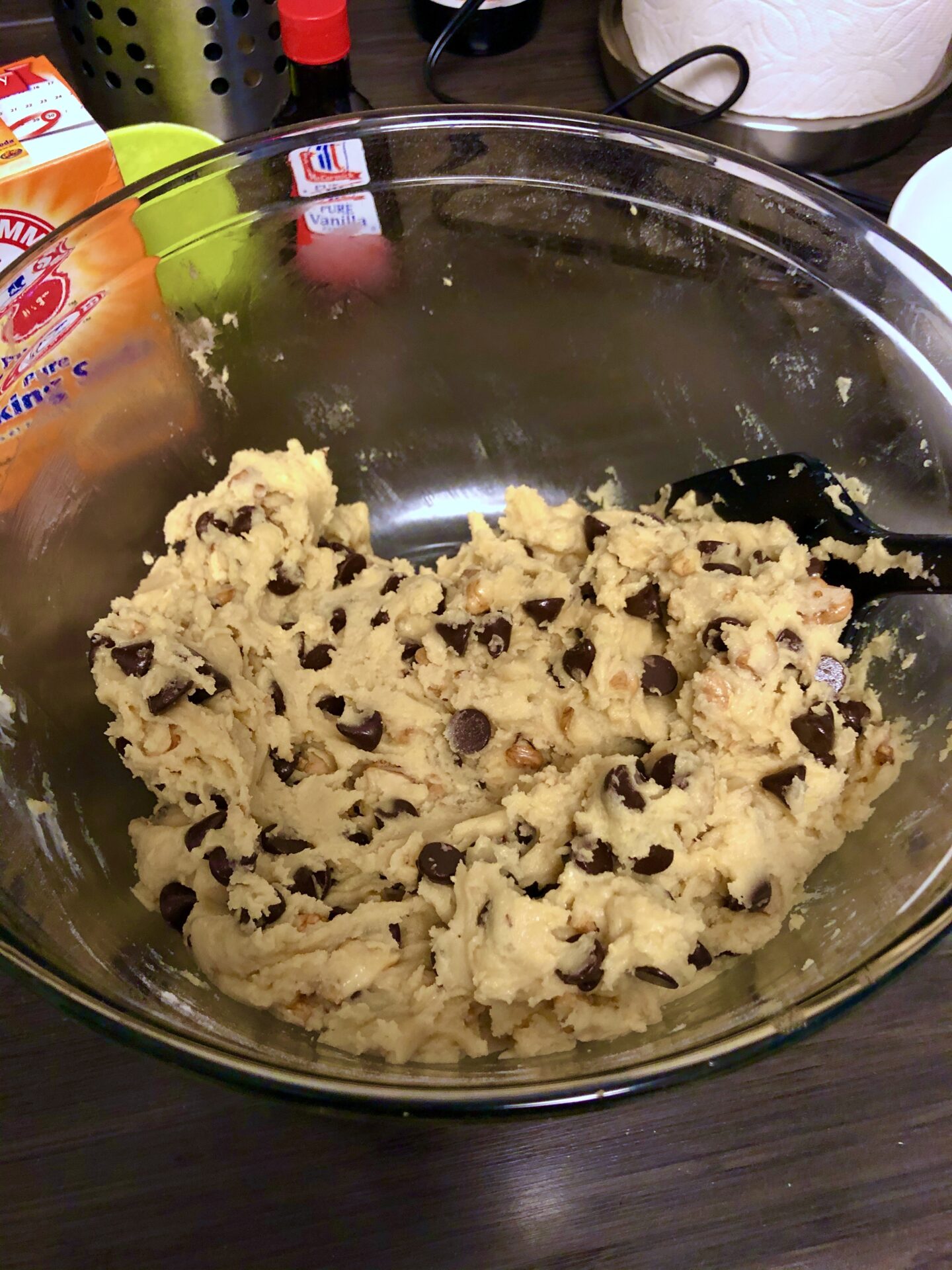 Step 4 – bake your cookies!
Drop by large spoonfuls onto an un-greased baking tray.
Bake for 10-12 mins then take out of the oven and let it rest on the tray for a few minutes before transferring to a wire rack to continue cooling. Allow to cool for at least another 10mins if you can help it (they actually taste better cooled), but I won't blame you if you eat one right away.
It will come out from the oven VERY soft but continue to cook and harden as it rests. This will result in a very gooey cookie.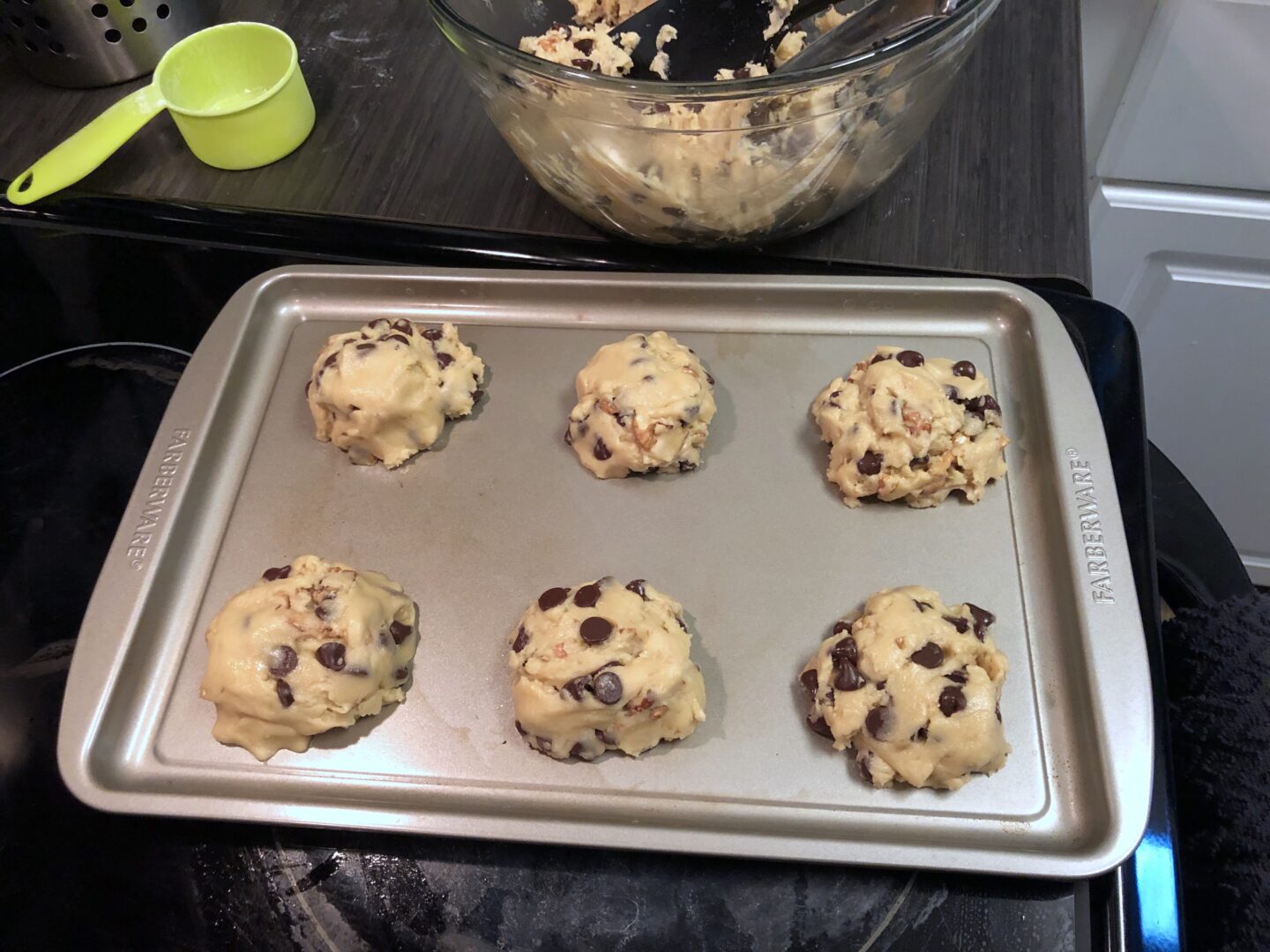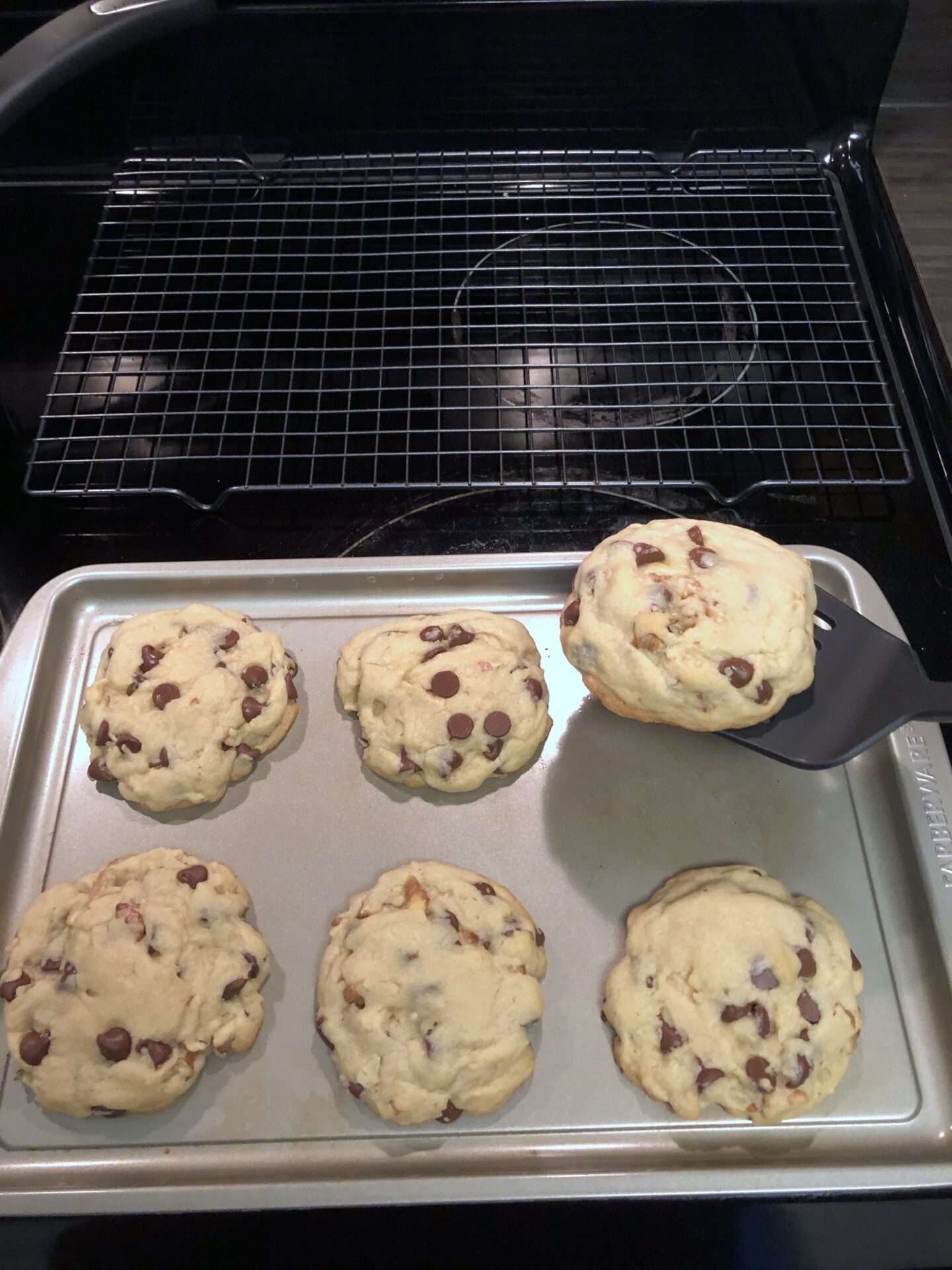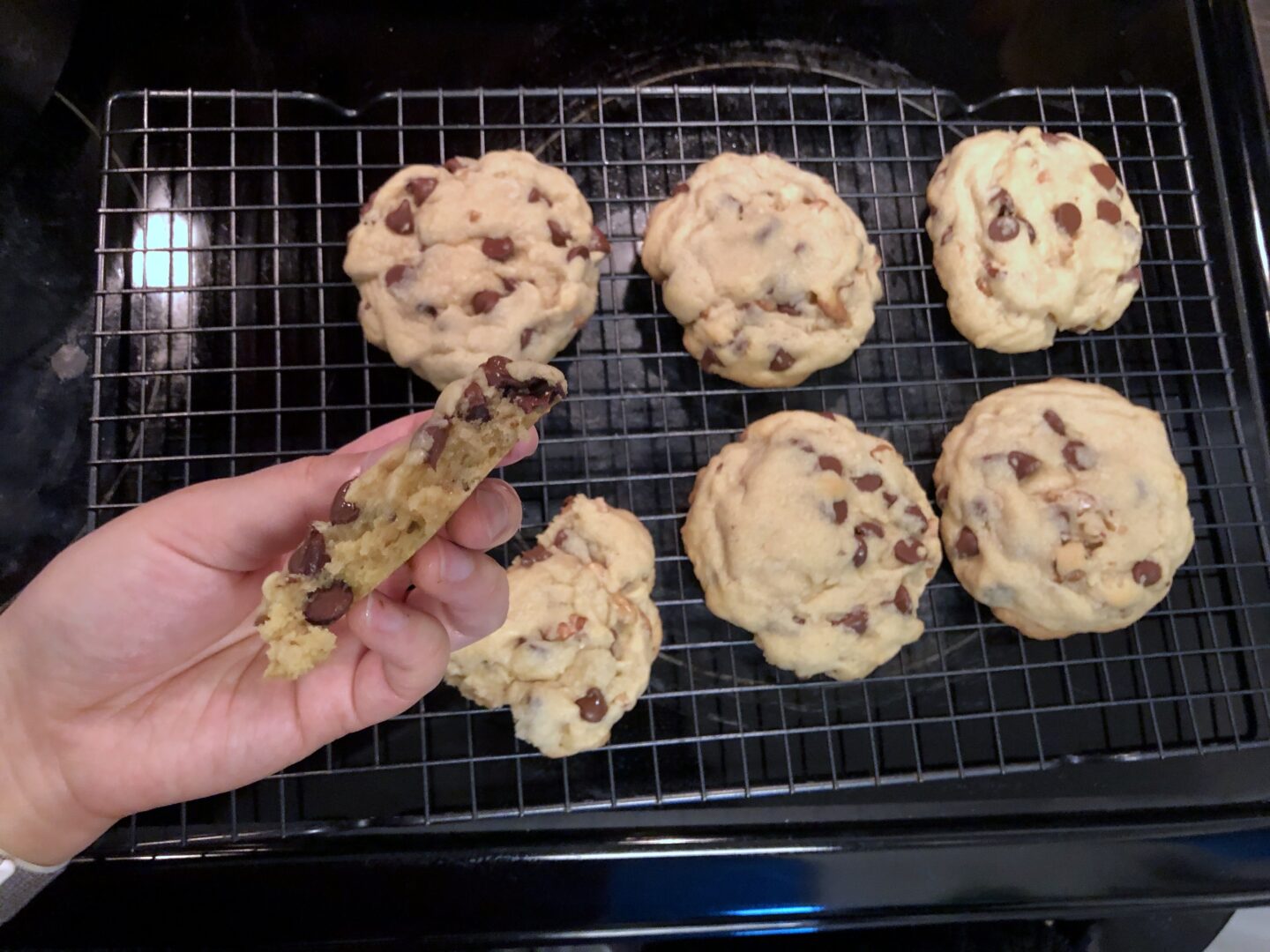 Make as many as you want, then cover the rest and put it in the fridge for when you want to make more.
If you have the patience, then put the entire mixture in the fridge for 1-2 days before baking.
Leaving it in the fridge will result in deeper colour and more intense flavour when you bake it but make sure you cover it or your mixture will go dry.
Here's a batch I made after I left half the mix in the fridge for 2 days (left) vs 2 left of the original batch (right):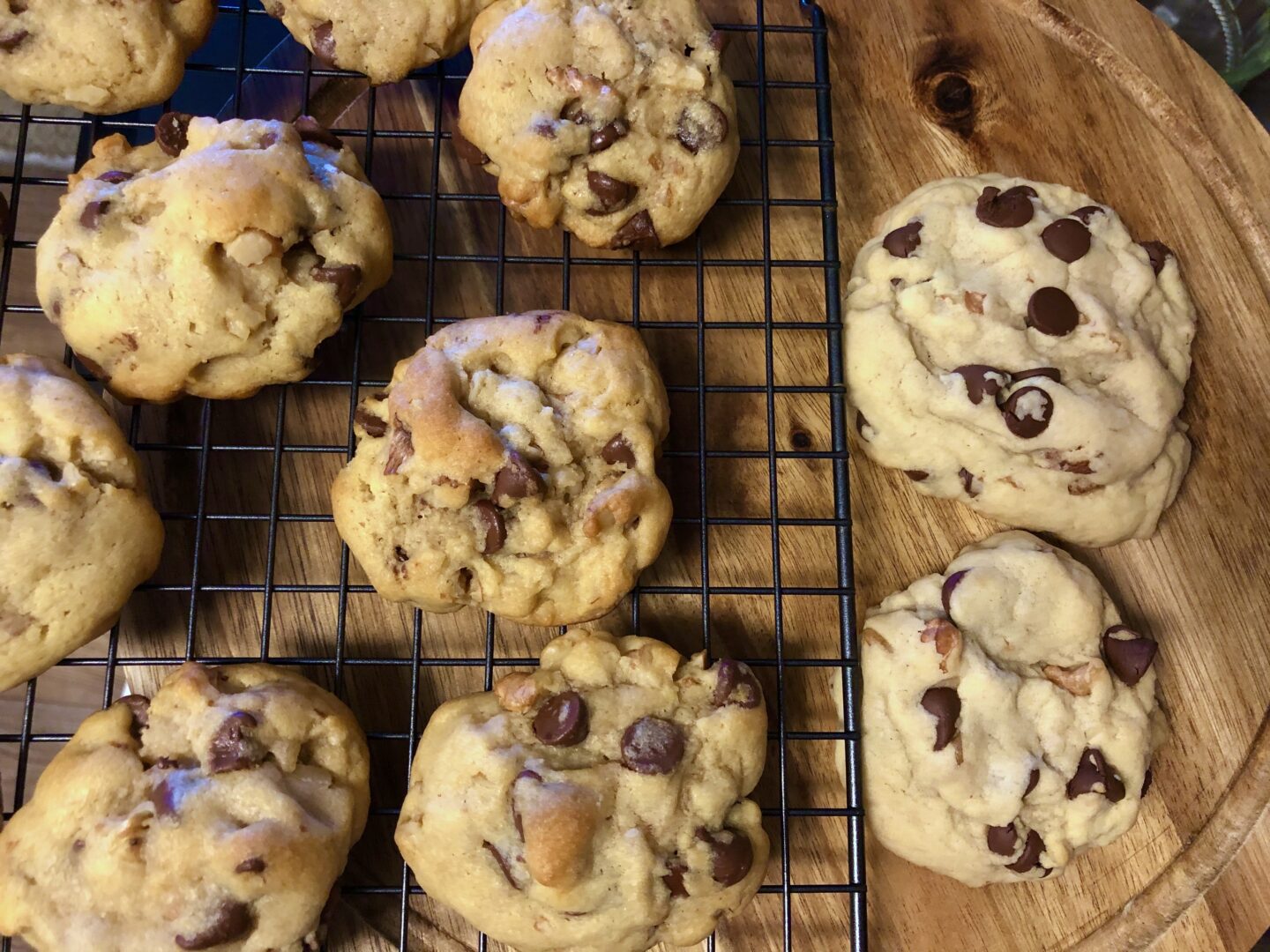 Enjoy!