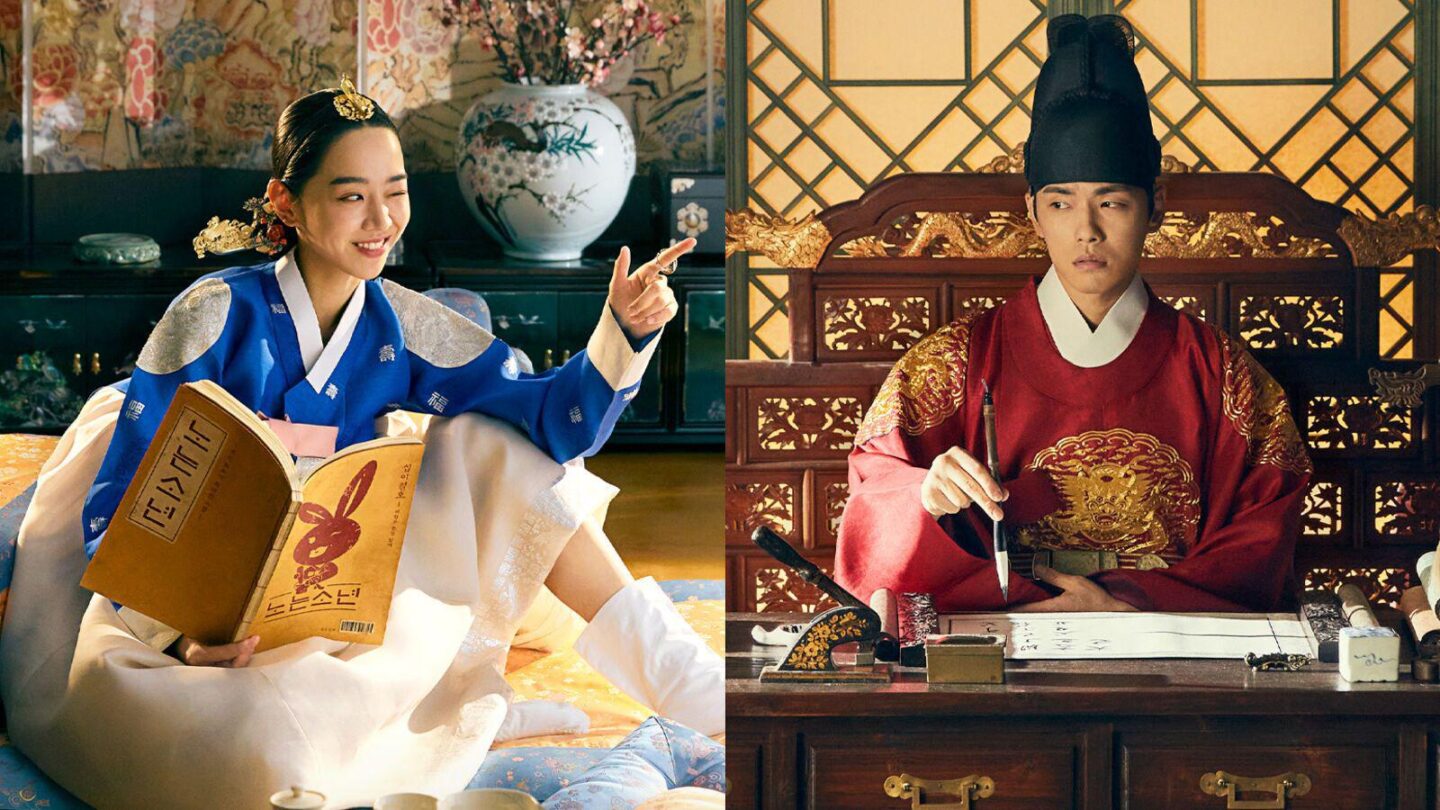 Alrighty, it's been a while since I updated my list haha. Maybe I should just change the title to 'the last six months' or something to be more accurate, but I'll leave it as is haha. We cancelled our Netflix subscription in protest of a film that Netflix added, and unfortunately, since Netflix hasn't removed that film, we aren't re-subscribing for now.
I haven't actually watched many dramas these days anyway, and I've primarily just been reading recaps for the ones I thought sounded interesting… apart from one. Ohhh boy. This one is an absolute gem. This one, I do watch.
I typically refuse to watch ongoing dramas but I cannot hold back with this one. My hubs even likes it so much he watches it with me. We also recommended it to his parents a couple of weeks ago and his mum binge-watched all the released episodes in one day (9hrs worth! Lol!)
It stars one of my favourite actresses of all time and I just love it. I'm disappointed there aren't full recaps so I'm kind of tempted to write my own, but I don't think I have time or dedication to do that these days, so I'll just talk about it a little here for now.
Currently Watching
Mr. Queen
Ohhh my goodness. In case you couldn't already tell from the banner, this was the one I was hyping up and considering recapping. I freaking love Mr. Queen. It's been a while since I actually sat down to watch a drama, and I literally don't remember the last time I watched a drama that was still airing.
I don't have enough good things to say about it to be honest. It's freaking hilarious, Shin Hye Sun is an incredible actress and I absolutely adore her. I thought she was great in Angel's Last Mission: Love, but she is actually next level amazing in this drama.
Kim Jung Hyun I originally wasn't too sure on because I know he had some health problems that caused him to drop out of a previous drama, but oh boy have I been very pleasantly surprised. He is actually an excellent actor and I'm very happy I now know how good he is through this drama.
I wasn't sure what their chemistry was going to be like (and I couldn't really imagine it before) but… oh my goodness. It's like on fire. End of episode 8 -> beginning of episode 9, phew…!!! I have never, ever seen SHS like that before, let's just put it that way.
KJH already said that he'd like to work with her again and I'm 100,000,000% behind that haha. Oh my, they're really adorable together, and you can tell they're really comfortable around each other, though there's still this subtle, shy flirtatiousness between the two actors. The likelihood of them dating is slim but they are excellent together and I am a fan.
The drama itself is laugh-out-loud hilarious, outrageous, intriguing, original and the execution has been exceptional. There have been a couple of episodes where I felt like it dragged a little because I missed seeing the interactions between our leads but it's okay, I understand they needed some episodes for more plot build-up.
I finished watching episode 12 today (it was just released today) and thus begins another week-long wait for the next episode. I'm bouncing in my seat in anticipation. It's 20 episodes long in total but it looks like they're filming a few spin-off specials as well due to high ratings, which I am thrilled about. Seriously, cannot recommend this enough. If you have a chance, definitely give it a try.
Dropped
My Mister (aka My Ajusshi) – Read Only
Yep, sorry. Dropped it again heh. I guess it must be one of those that you have to watch to appreciate, but I can't bring myself to watch it because it's really not my type of drama. I'm sure IU was amazing, but unfortunately I won't get to see it.
Private Lives – Read Only
I can't really link where I read it because Dramabeans weren't recapping it past episode 2, so I had to look through a few other recap sites to piece together what was happening (sort of). I have to admit I really enjoyed the behind the scenes.
Go Kyung Pyo and Seohyun's chemistry was sizzling. I've not seen them like that with any other partner before. I'm pretty sure GKP had a crush on Seohyun, which was super cute, but it didn't look reciprocated. Anyways, that's beside the point. I loved their making videos and decided that was a rom-com in its own right haha.
Based on what I read, it sounded like the actual plot of Private Lives was a bit all over the place, and since it was hard to figure out what was happening without proper recaps, I gave up following the series in written form and just stuck with watching behind the scenes until it finished hehe.
Romantic Doctor Teacher Kim – Read Only
I dropped it after reading up to episode 12 or 13. Sorry, it just got too boring for me.
Completed
Do Do Sol Sol La La Sol – Read Only
I am not a fan of Go Ara but I started reading the recaps and decided it sounded pretty cute. I watched half of it and then just stuck with reading the recaps again. Sounds like that was a good idea because apparently the ending sucked heh heh.
Tale of the Nine Tailed – Read Only
You know for sure I only read this haha. Anything with horror is a big no-no for me so there was no way my chicken self would be able to actually watch the show. The recaps were fun to read though, and I enjoyed the ride.
To Watch/Read
Crash Landing On You
Hospital Playlist
My First First Love
My Holo Love
My ID is Gangnam Beauty
Romantic Doctor Teacher Kim 2
Stranger
That Winter, The Wind Blows
The King Eternal Monarch
The Tale of Nokdu
You may notice this list literally hasn't changed since last time. Lol. Welp, I guess it hasn't really been top priority haha. I pick my dramas pretty carefully since it is rather time consuming to follow and I have a personality that is easily addicted, so I guess it's not a bad thing that the list hasn't changed :p
There were also some that I kind of wanted to read (the new dramas starring Jang Dong Yoon) but I can't find decent recaps for past episode 2, so unfortunately I'll have to accept that I'll never see them. Sigh, why does he pick dramas that have horror elements to them? Ah well, I'm not mad that I can't waste more time on dramas to be honest.
Muchos love,
Bobbie