This post is totally overdue but I've been a bit off my posting schedule lately. I also probably shouldn't be writing this at 9pm during my fasting hours but I shouldn't keep delaying it.
You can read my first review of the restaurant here, my second review of the restaurant here, and my third review of the restaurant here.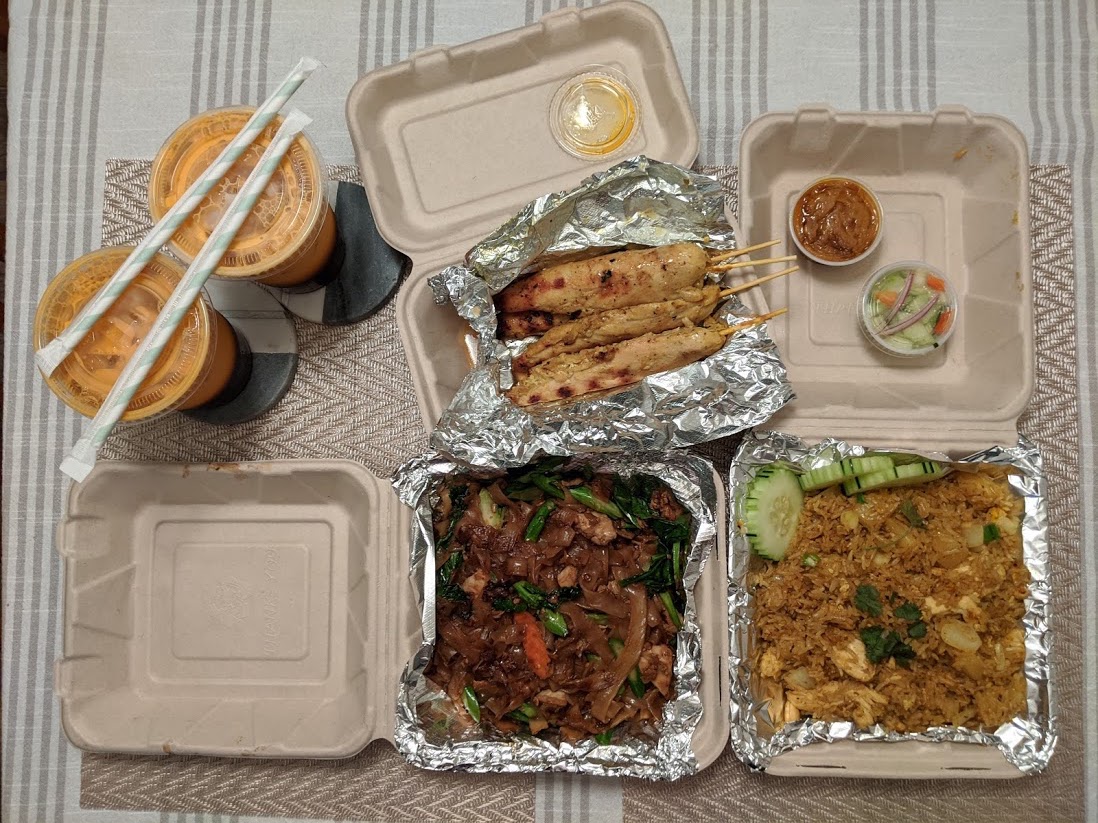 Restaurant: Ros Yi Nom, CA, Livermore
Delivery service used: The restaurant's own (free over $30).
Date ordered: 27th June, 2020
Dishes ordered:
Chicken Satay – $10.00 – 9.9/10
Pad See Ew Chicken – $12.50 – 8/10
Pineapple Fried Rice – $12.50 – 8/10
Thai Iced Tea – Free Gift <3 – 10/10
Okay so after we were quite put off from our last experience, we really went from ordering once a week to not ordering from them for an entire month… after which we decided we still wanted Thai food, and this place has been great 2/3 times, so we tried again.
Imagine our surprise when the delivery guy from the restaurant introduced himself as one of the chefs who worked there and gave us two free Thai Iced Teas as he'd read my reviews and learned that I had been disappointed last time. Awww! That was so nice of him. (First of all, wow, how did they know it was me?? Also, hello!!!! Thank you for reading my blog posts and reviews!)
Read More