Not that I haven't eaten shedloads, but I've just been super lazy busy lately! Here are some highlights: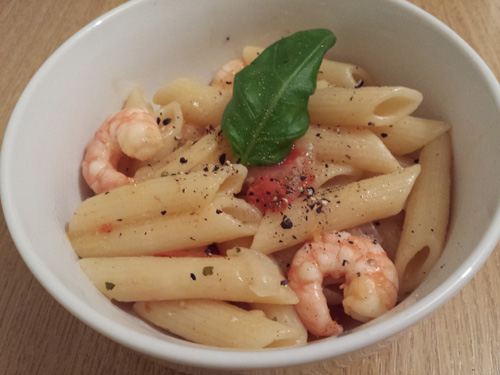 Home-made One Pot Pasta, based on the recipe from The Londoner found: here. I just threw in some prawns lightly fried in garlic and olive oil, and sprinkled an extra dash of pepper with a fresh basil leaf on top to serve :)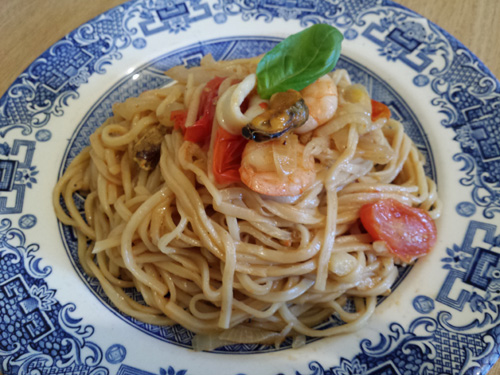 Home-made seafood spaghetti :9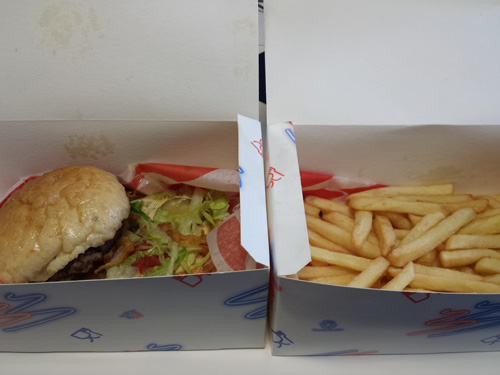 Despite waiting over 30mins for my food and it looking rather unappetizing, this Red Dog Saloon Burger ended up being delicious.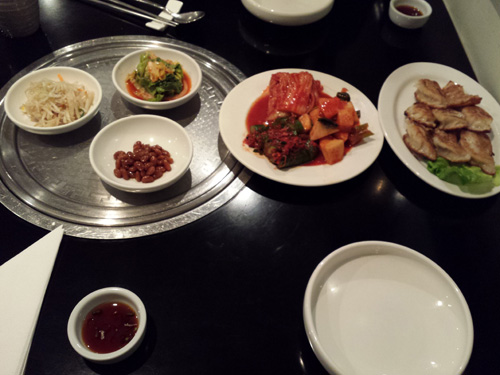 This was a lovely Korean place in New Malden. Unfortunately I can't actually remember the name of the place and I probably won't go again as it's so far out; the food wasn't amazing but the service was fantastic.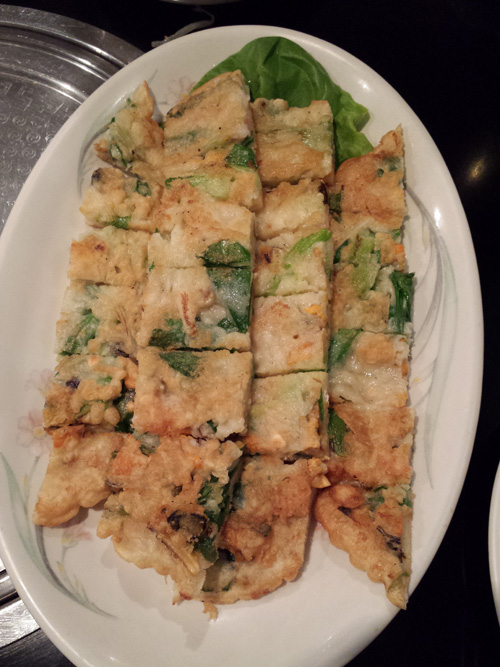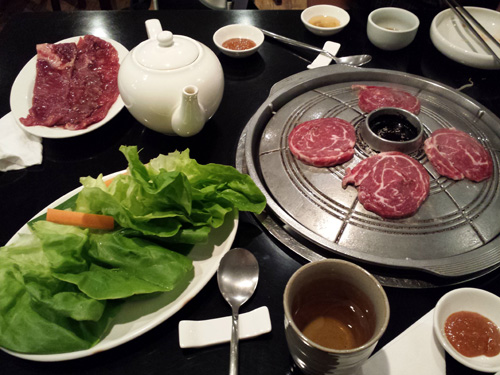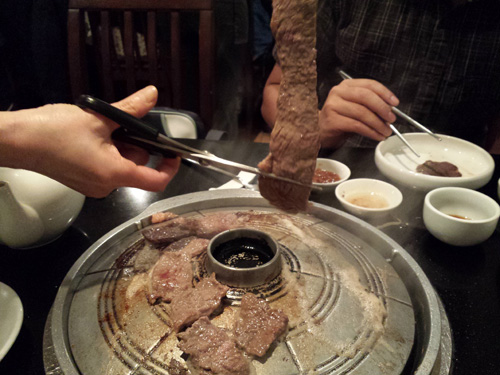 They ensured you never had to lift a finger to cook or cut your own meat :)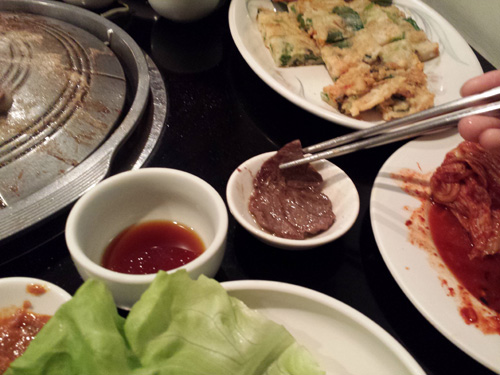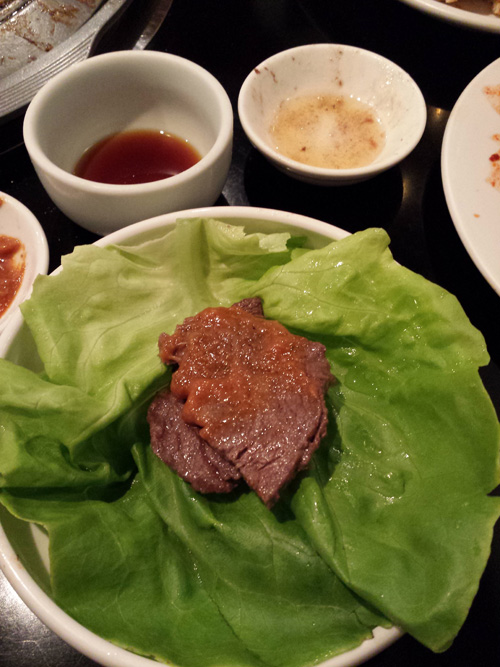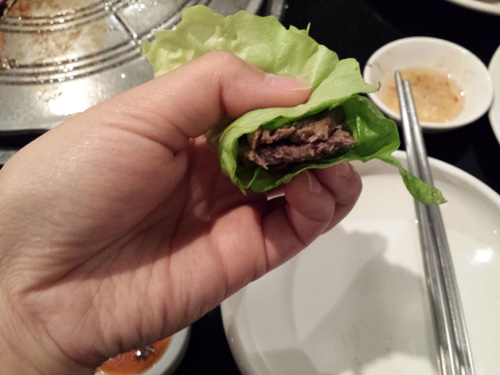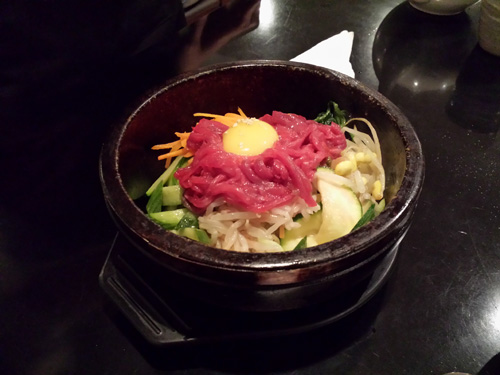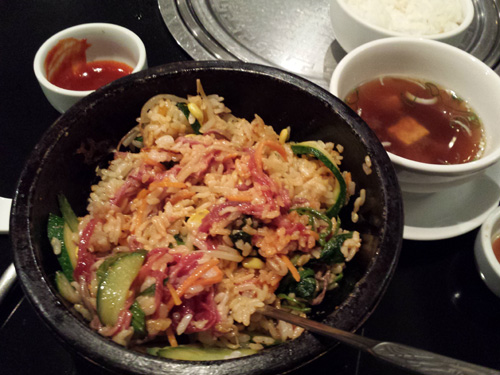 I found the flavours of everything fairly bland, or perhaps I have developed a stronger taste pallet since living in the UK for so long. I personally prefer Asadal at Holborn – I think the food is far more delicious, and getting there is much easier than trekking out to New Malden. But Korea Town definitely wasn't bad! I wonder if it's more authentic?
I also went to Hawksmoor a couple of times. That place is so amazing it deserves its own blog post, so I'll get that up very shortly! But here's a teaser: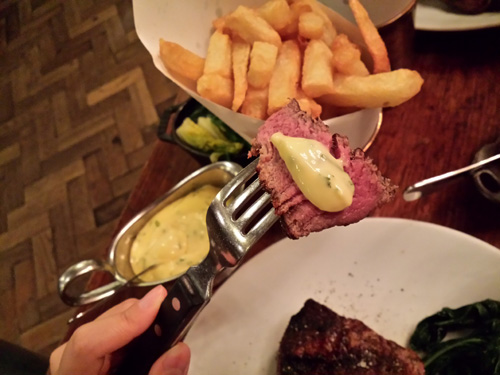 Lush.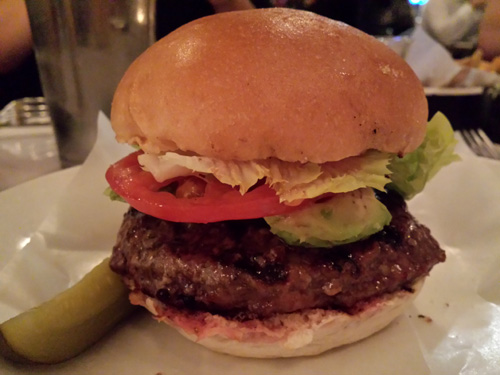 No month is complete without a Byron burger.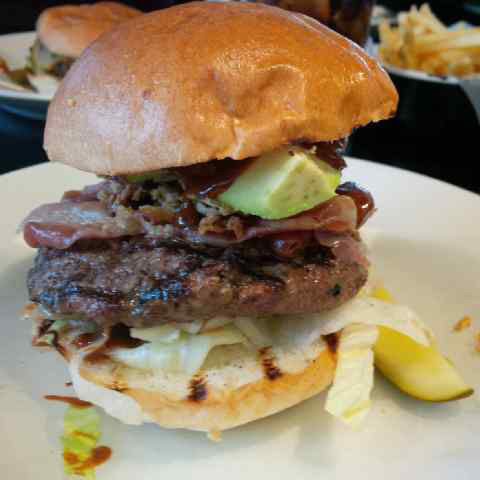 Or two! :) …Well, actually, three four. But I gave up photographing the rest.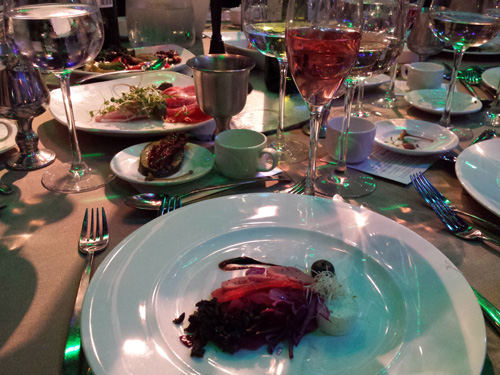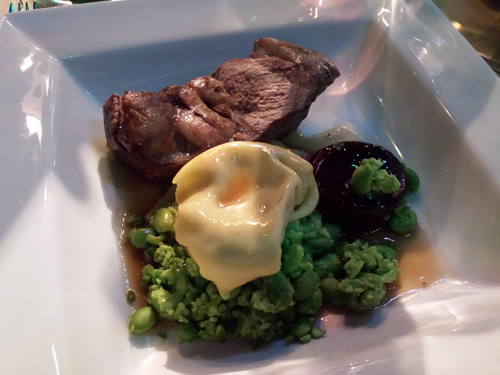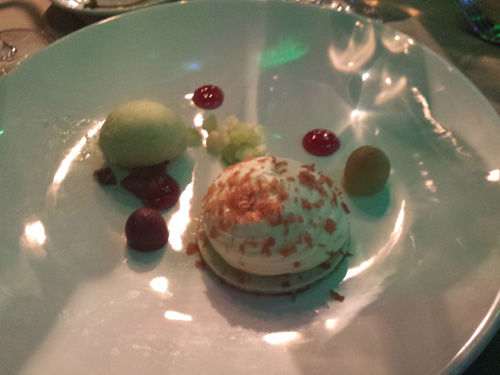 This was from a work event, the food was definitely not bad, but the best part of the evening was definitely meeting these two gorgeous fellas (if you're ophidiophobic skip the next two photos!):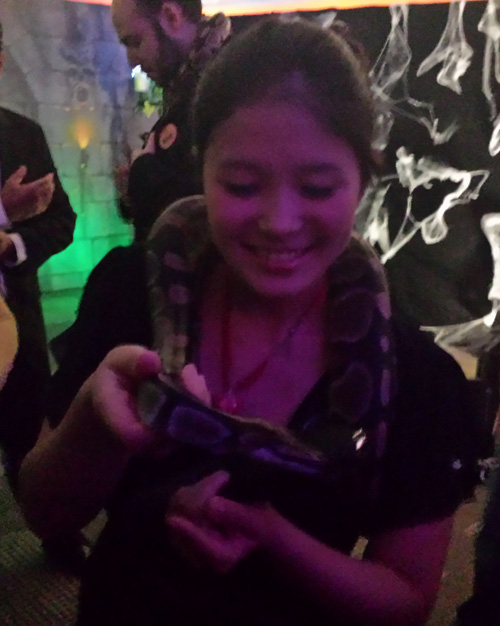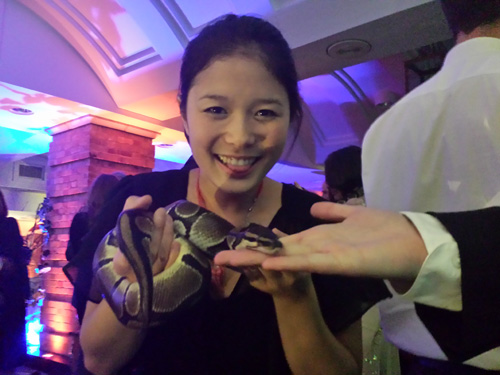 Aren't they delightful! In case you're wondering, my black dress is from ASOS – I purchased it from the petite section, but it's now out of stock. Hee :p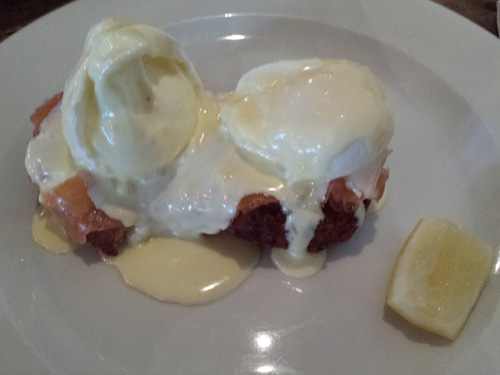 Ozone Coffee do fantastic food as well as amazing coffee.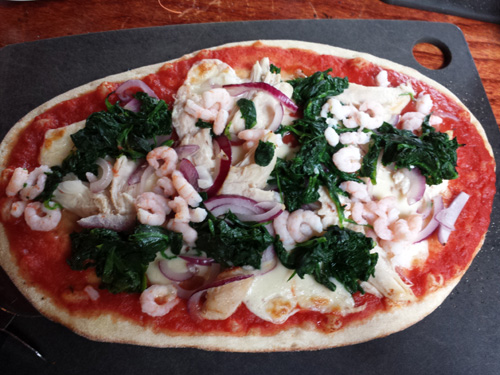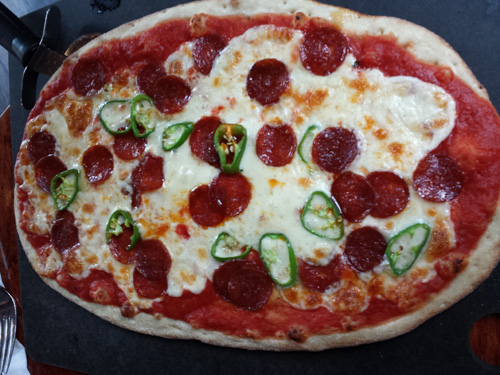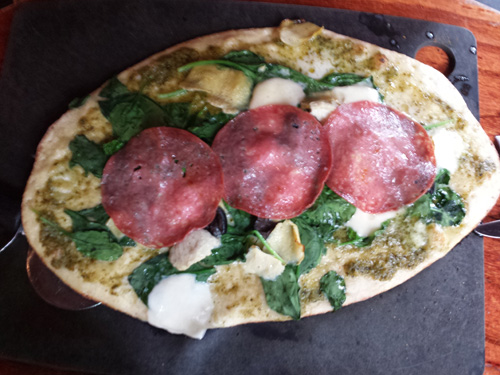 3 super yummy Yard pizzas. Don't worry, I didn't eat all of them on my own ;)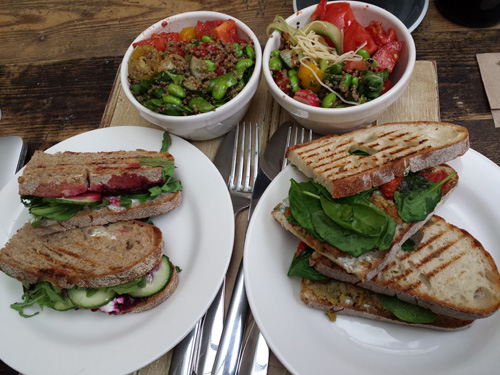 These tasty Timberyard meals weren't all for me as well!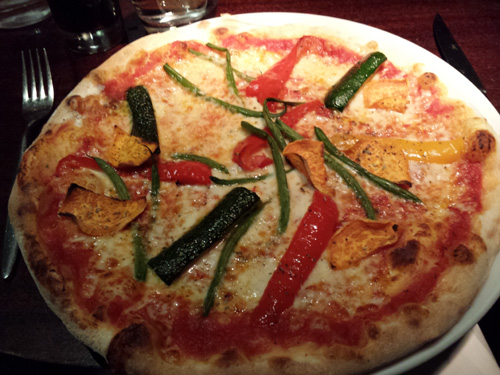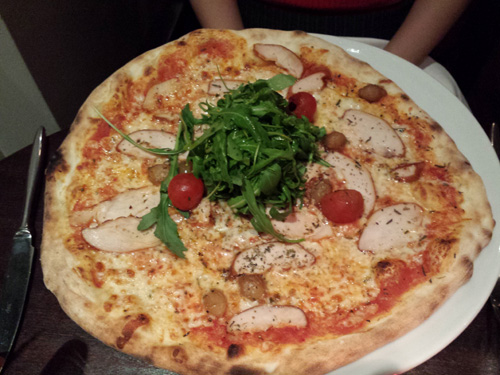 I can't remember the name of this place, but it was a restaurant / bar / club tucked away in some obscure alley near Bank station. You would totally miss it if you didn't know where it was. Honestly the food wasn't the best I ever had, so I won't bother hunting down the name for you. I had wonderful company though, catching up with an old friend I hadn't seen in a while! :)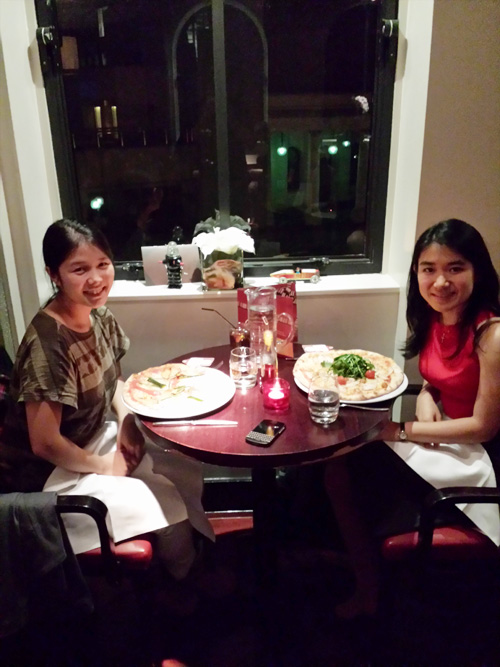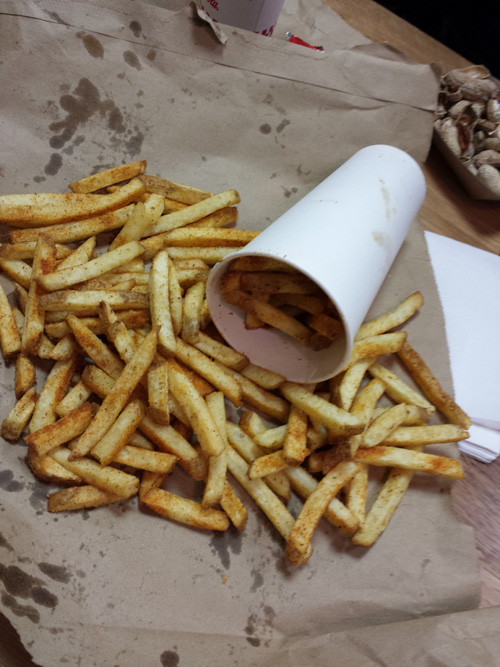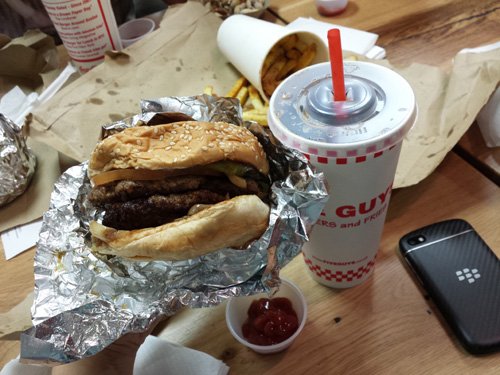 One of the best burgers in town: Five Guys. I hear they are nearing cult status in the US. I can see why!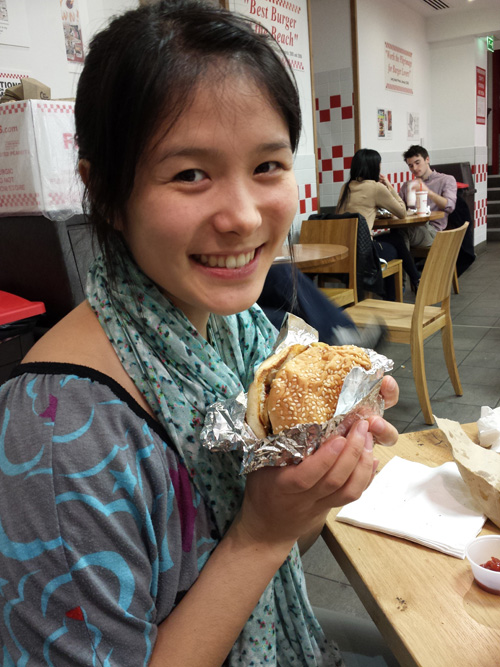 Last but not least, the obligatory…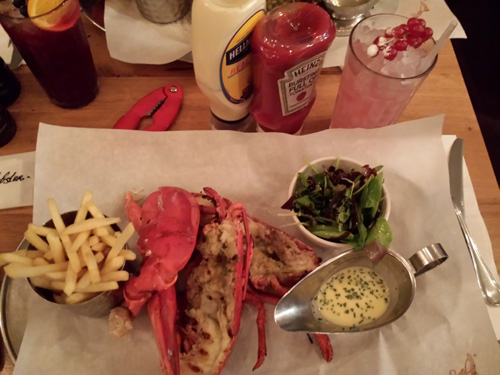 Burger and Lobster photo. Hey, at least I didn't Instagram it — oh, wait.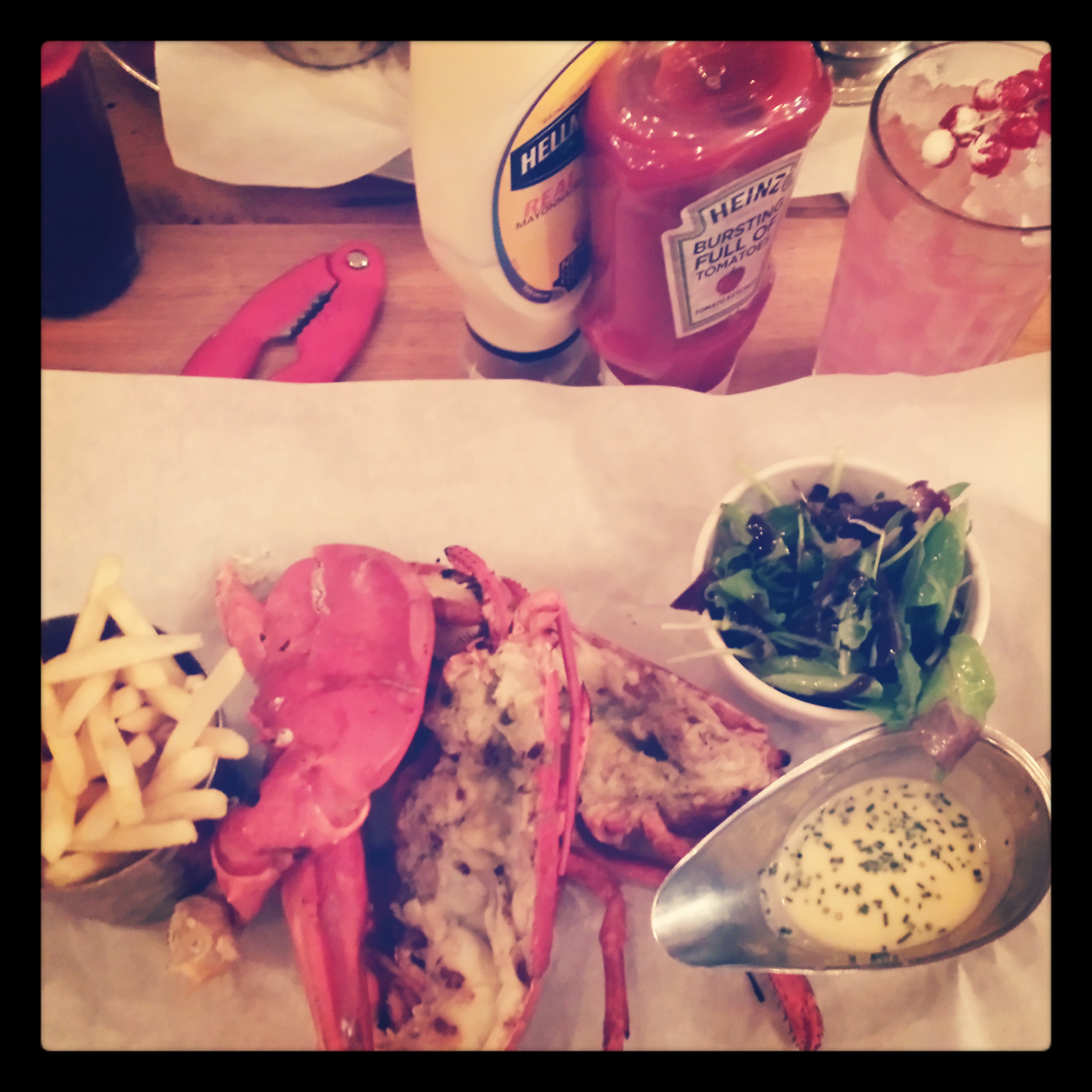 Are ya hungry now? Betcha wish you didn't read this just before lunch time aye ;)
Muchos love,
Bobbie