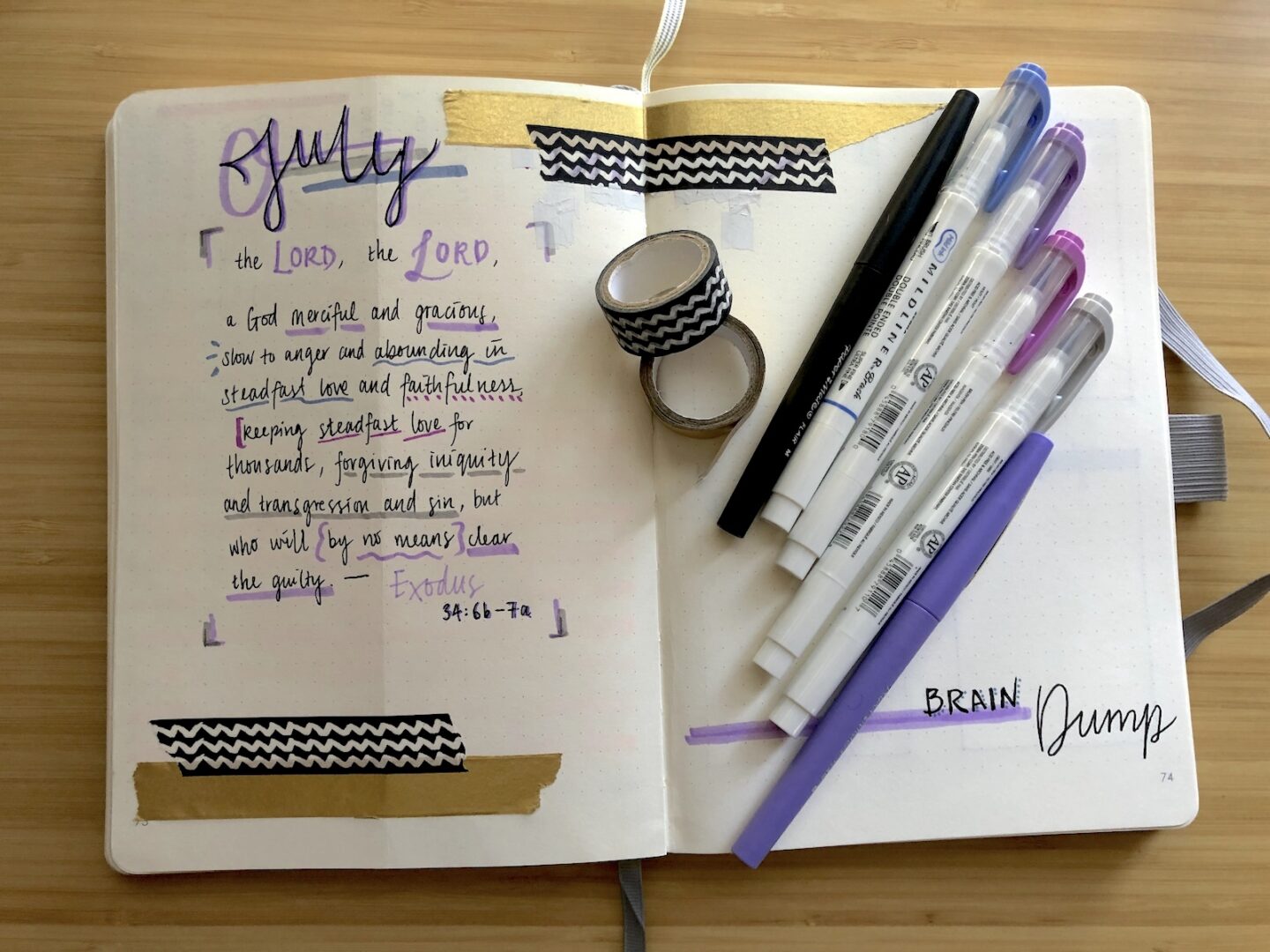 Woah! I actually drew out a proper spread for the first time in forever. Life has been far busier lately with all the moving logistics. You've possibly noticed that my posts have become more frequent recently in the sense that I am uploading new posts 2-3x per week, both for my blog and on YouTube. As such, I've had to use full weekly spreads to plan and write out my to-do lists.
I thought it would be a good opportunity to do a cover page with a Bible verse as I initially planned but only did once. Jacky and I have finished reading Exodus and we're currently in the middle of Leviticus. But I just loved the way God revealed Himself and His character to Moses, so I chose those two verses to be the verse of this month as a reminder of who He is. May my heart be drawn to the one true God as He reveals Himself, and not whatever I might have twisted him into in my own sinful heart.
I've also had a lot more thoughts racing through my mind that constantly need to be dumped out somewhere, so I brought back my brain dump page. It's possible I don't have enough space here… plus I'm really fairly disorganised these days, so if I need to, I'll create another brain dump page later in the month.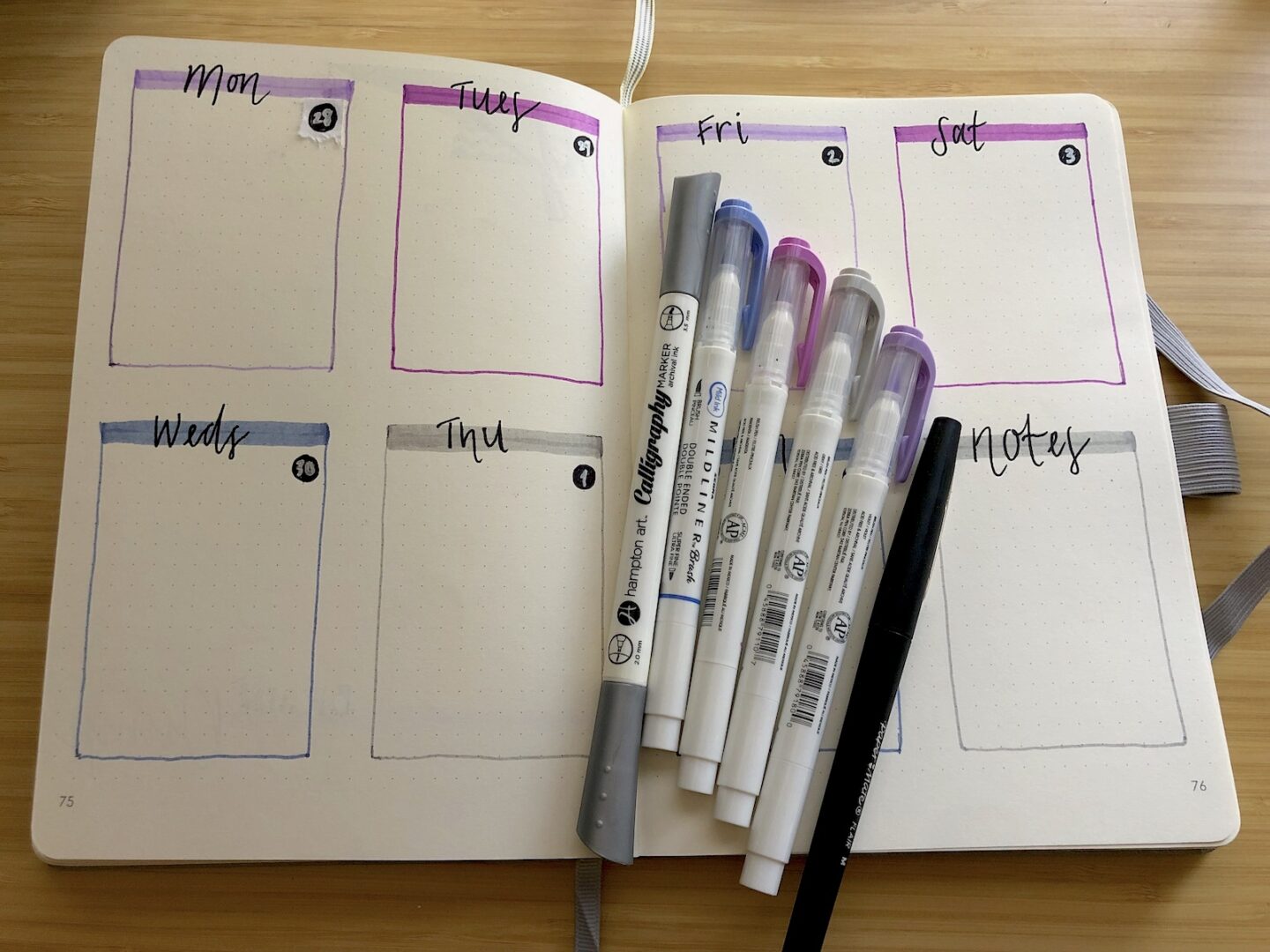 I really like this spread. I mean, you can see that, while I was experimenting with the date blocks, Monday's went a little wrong and I had to cover it with paper. I don't love the colours but they're growing on me and, ultimately, it's been the perfect size for the amount of writing I've needed to do in each.
I also drew another spread to help me with coordinating my content, but alas, that one turned into a giant mess and isn't working well for me, so I'm scrapping it. It's here if you want to see it, I attempted a Kanban board for content, having been inspired by this video, but I have clearly done it wrong because it's been more confusing than helpful.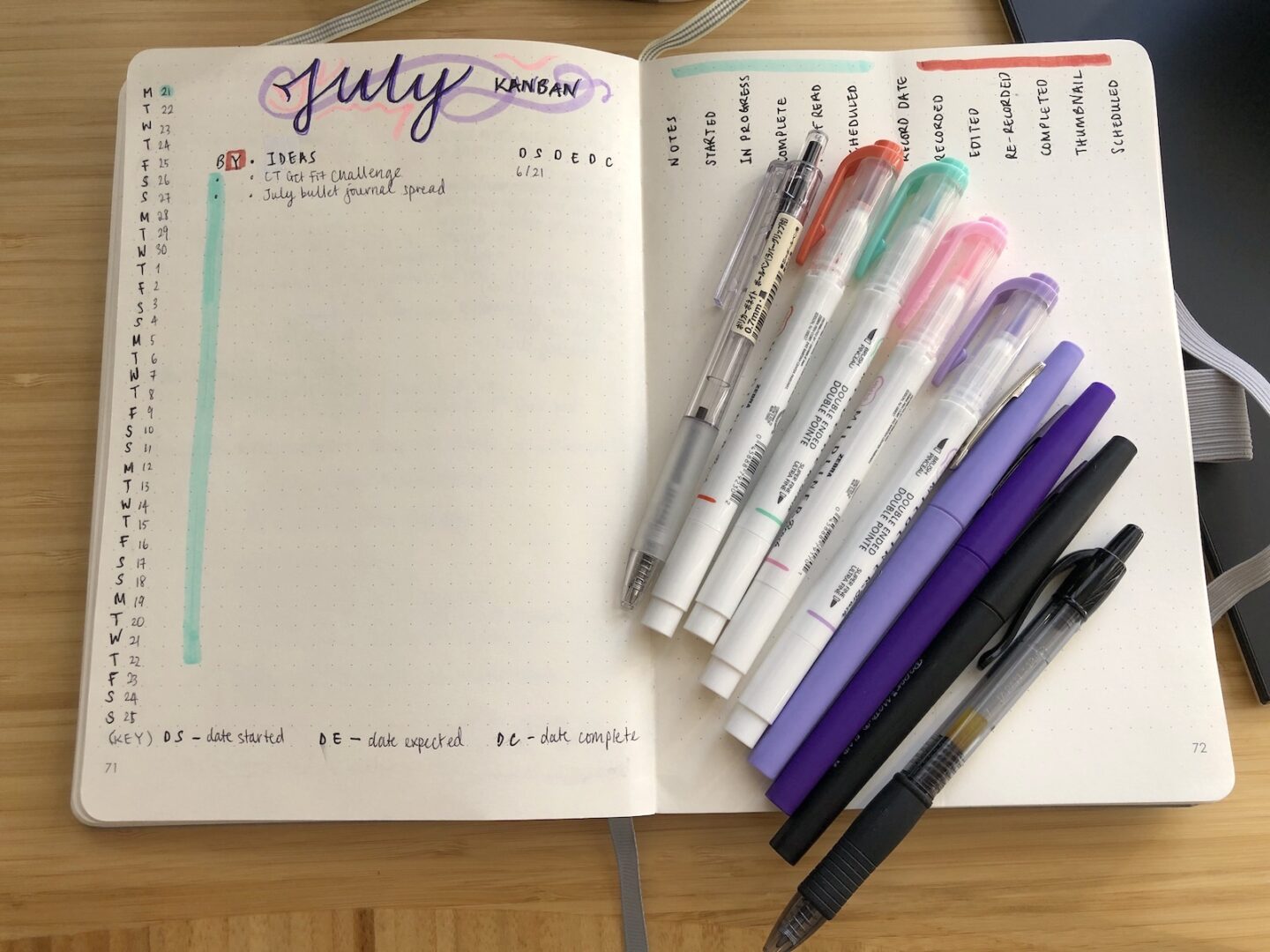 I think one of the biggest issues is that I've tried to stuff too much onto one page. After filling it in half way, it feels busy and claustrophobic. I can't look at it without my head spinning, which is the exact opposite of how a BuJo spread should be.
My new weekly spread allows plenty of writing and negative space, giving the impression of clarity and simplicity; like I can conquer the world, so I'm going to continue with that instead. I've also started to try out a personal (free) plan on Notion, which is taking me some time to get my head around. I must also not be using it entirely the right way, but it's been okay so far. I'm sure I'll be able to use it better as I get to know it more.
Muchos love,
Bobbie