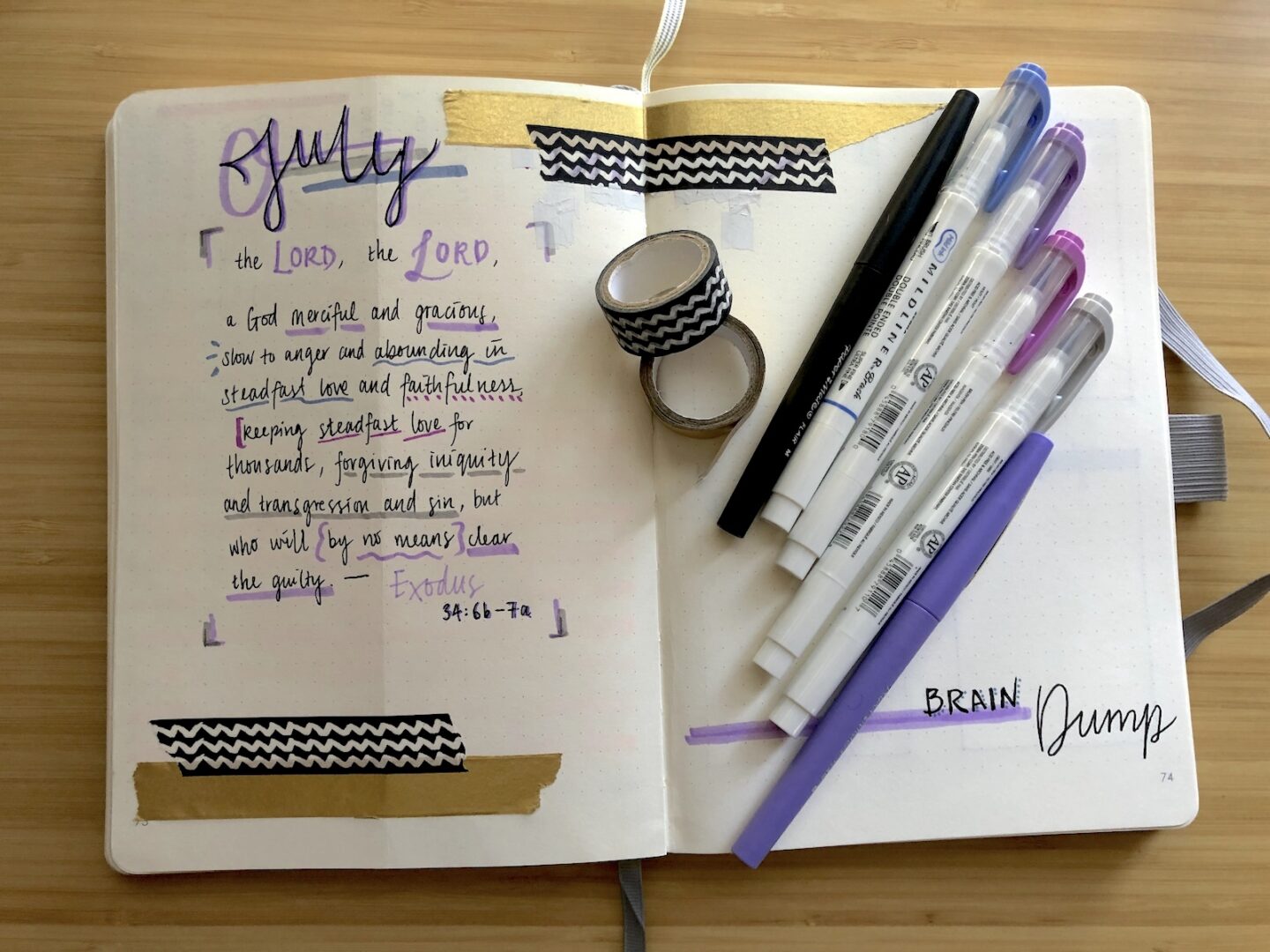 Woah! I actually drew out a proper spread for the first time in forever. Life has been far busier lately with all the moving logistics. You've possibly noticed that my posts have become more frequent recently in the sense that I am uploading new posts 2-3x per week, both for my blog and on YouTube. As such, I've had to use full weekly spreads to plan and write out my to-do lists.
I thought it would be a good opportunity to do a cover page with a Bible verse as I initially planned but only did once. Jacky and I have finished reading Exodus and we're currently in the middle of Leviticus. But I just loved the way God revealed Himself and His character to Moses, so I chose those two verses to be the verse of this month as a reminder of who He is. May my heart be drawn to the one true God as He reveals Himself, and not whatever I might have twisted him into in my own sinful heart.
I've also had a lot more thoughts racing through my mind that constantly need to be dumped out somewhere, so I brought back my brain dump page. It's possible I don't have enough space here… plus I'm really fairly disorganised these days, so if I need to, I'll create another brain dump page later in the month.
Read More