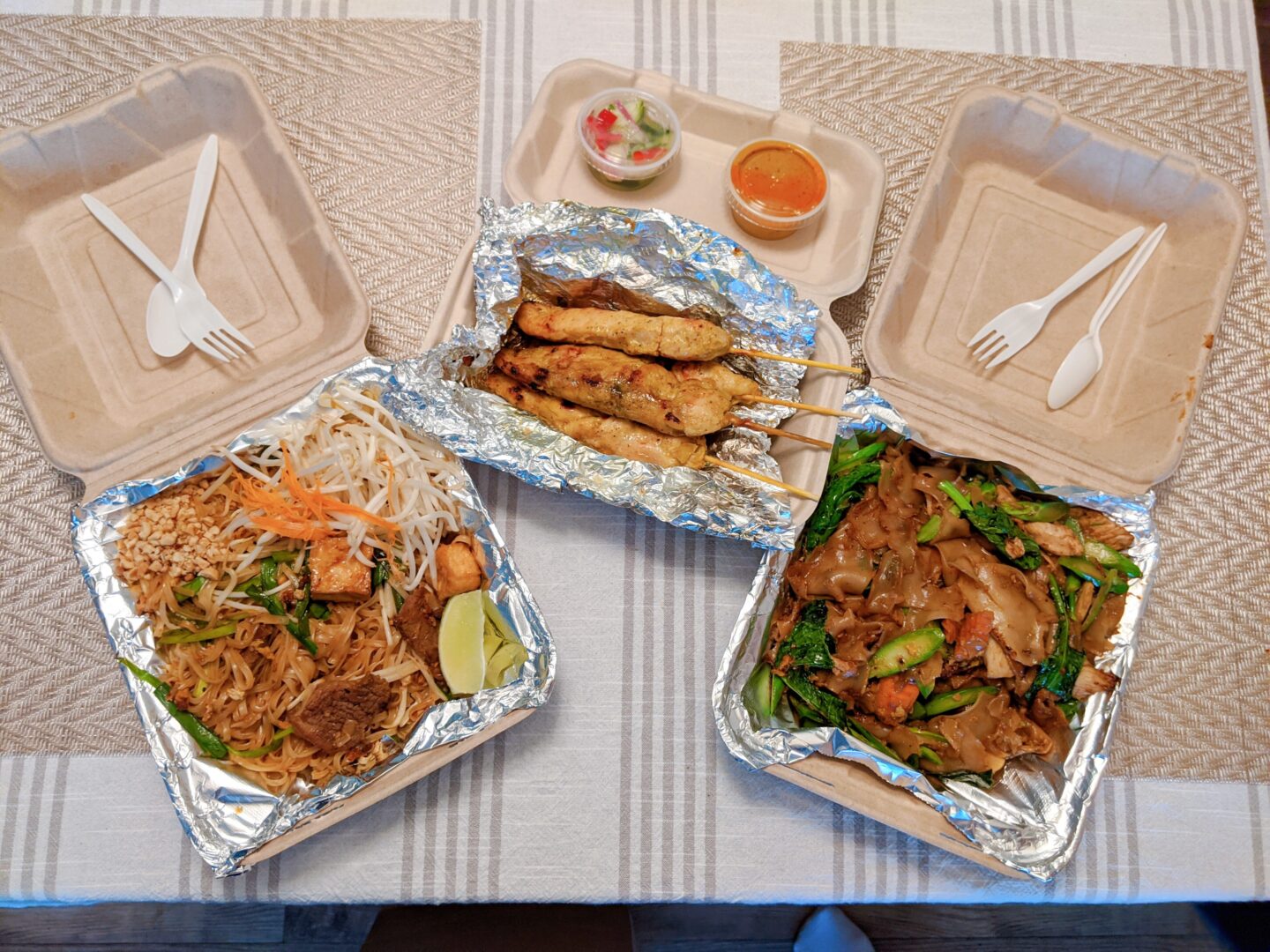 Edit: Read my latest review of this restaurant here.
Read my third review of this restaurant here.
Read my second review of this restaurant here.
Restaurant: Ros Yi Nom, CA, Livermore
Delivery service used: DoorDash
Date ordered: 4th May, 2020
Dishes ordered:
Chicken Satay – $10.00 – 9.8/10
Pad See Ew Chicken – $12.50 – 9/10
Pad Thai Beef – $11.95 – 6.5/10
Portion sizes: Very good! The mains lasted Jacky 2 meals and lasted me 3 (though I was trying to eat smaller portions in general).
Flavour: Let's talk about that chicken satay. We were craving chicken satay and honestly I was a little overwhelmed by the number of restaurants offering chicken satay on DoorDash, with varying prices and no information about portion size.
I then checked on Yelp and this was the first Thai restaurant with a full 5 stars and a bunch of reviews, the first of which was praising its chicken satay as the best she'd ever had and that was enough to pique my interest.
The prices were reasonable, though I considered $10 for 4 skewers a little steep, but the hope was that the taste would be worth it. And oh boy, was it worth it!
Juicy, succulent, tender chicken – seasoned perfectly with a mild spice rub, accompanied by nutty, creamy, sweet with the perfect amount of tang satay sauce. This is the mother of all chicken satays, I'm telling you. When I think of chicken satay, that sauce is exactly how I'd imagine it to taste.
It also comes with a mini sweet/pickled cucumber, sweet pepper and red onion salad. This flavour combo was a pleasant surprise and I really enjoyed it.
Jacky immediately suggested we just go back for more chicken satay hahaha. And, to be honest, while the size of those skewers is substantial, I have to admit I still find $10 + tax & tip & delivery fee for 4 skewers a bit difficult to swallow.
I suppose it's a good thing they aren't any more affordable otherwise Jacky and I would really be eating them daily. Anyway, after singing allll those praises, why isn't it a 10/10? I suppose I'm leaving the 0.2 for when we finally visit Thailand one day and I find the same dish except this time I'm sitting on a sandy beach sipping something cool instead of being locked up indoors heh heh heh. A girl can dream, right?
Read More