Yesterday I went to a friend's house for fellowship and prayer. Regular church prayer meeting had been cancelled due to holidays but Jon opened up his place so we had an impromptu one there instead.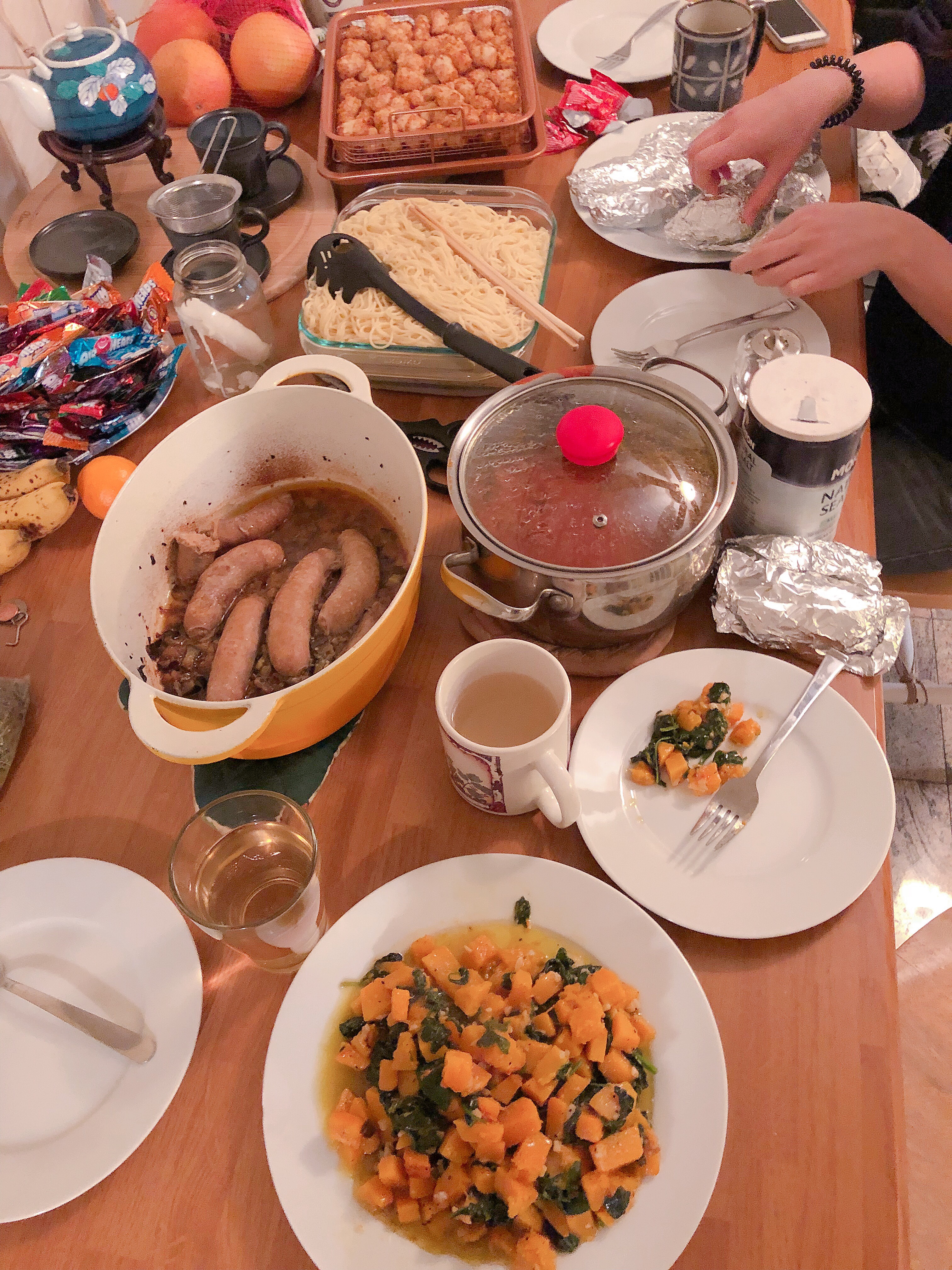 Aw man, I bought ingredients I wanted to eat and they cooked up this FEAST. My photo doesn't do it justice but man every dish was bursting with flavour. I am salivating just thinking back.
Thank you, Trader Joe's, for providing a nutritious and delicious meal for a small army for <$20 (omg). And thanks to Jon and Ak for actually cooking it, of course. I have a new found respect for Jon's cooking now. Don't tell him. Out of all the many meals he's cooked (seriously many), this is probably my favourite.
That wasn't the point though. Sorry. The point was, it'd been a long time since I last went to prayer meeting. I used to go regularly but when MasterLife started I felt the burden was too great to complete MasterLife, devotional, and dedicate 1.5-2hrs of my evening to prayer meeting every Wednesday. What ended up happening was I'd rest at home, complete MasterLife but end up vegging out in front of the TV for an hour or two instead. I rationalised this by saying I needed rest and relaxation time. Really, my spiritual and prayer life was just deteriorating without me even realising.
Thanks be to God, that He is changing this mindset within me and placed in me the desire to attend prayer meeting again, and even more thanks be due to Him for providing the means to do that despite regular meeting being cancelled.
We ended up having a night of praise, open sharing and heartfelt prayer following a fresh and delicious home cooked meal. My favourite was the baked aubergine and the butternut squash. Er, aside from the fellowship, obviously :)
It's early days, but thanks be to God that He is indeed working!
SDG.