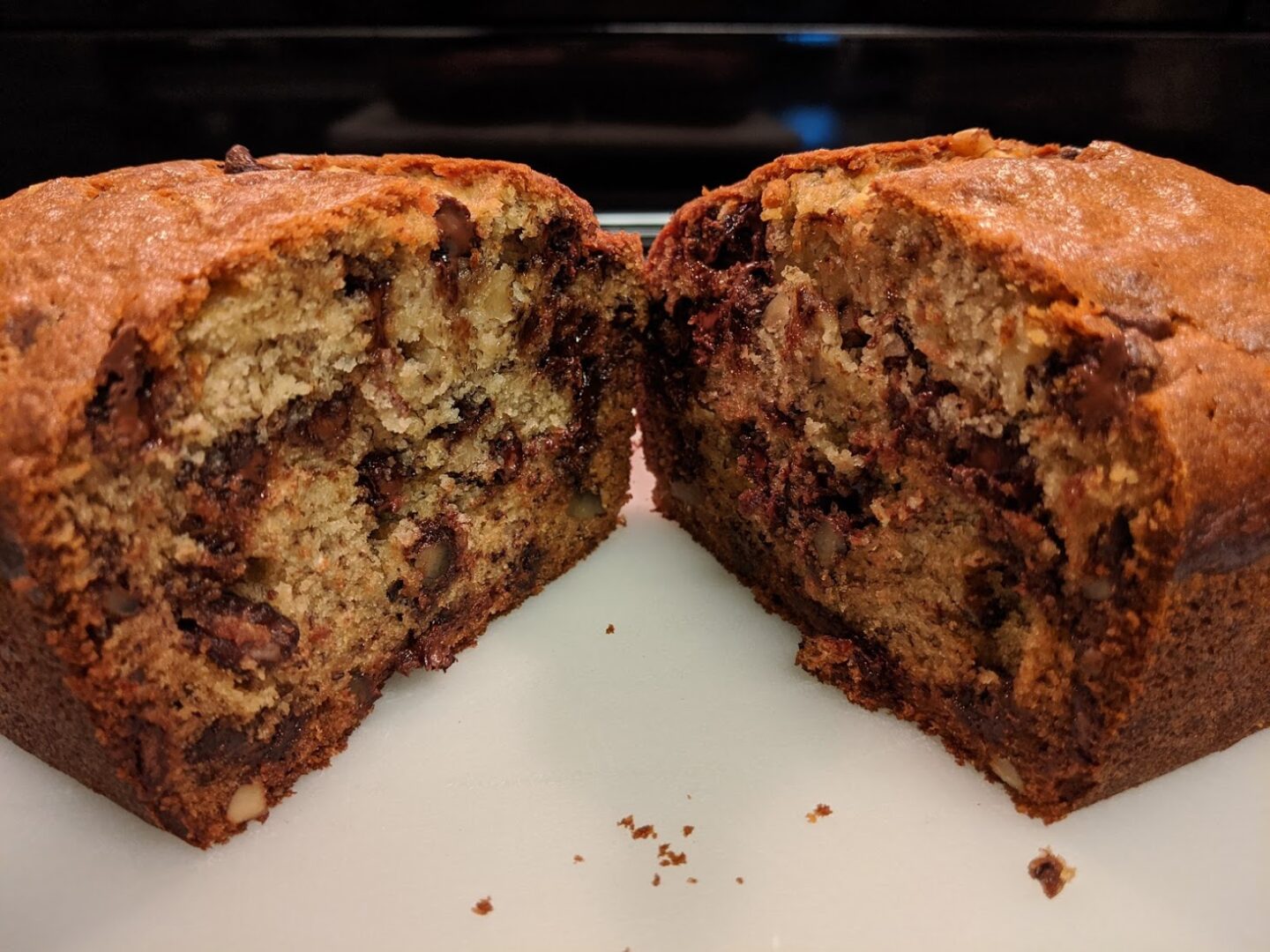 This recipe is actually fool-proof because I am not a baker. And yes, it is the best chocolate chip and walnut banana bread. (Because if your banana bread doesn't have chocolate chips or walnuts in, what's even the point amiright?)
I have tried various recipes to varying degrees of success (though Jacky was more than happy to eat all of them, and my neighbours graciously accepted to eat some too haha), but this one I'm writing down so I never forget.
And you, in case you are not a baker either, can benefit too. Ha!
For the first time ever it did not come out all dense and crusty; the bread was so moist and the colour was just perrrfect and the chocolate was all melty and, well, we didn't take many photos before we dug in.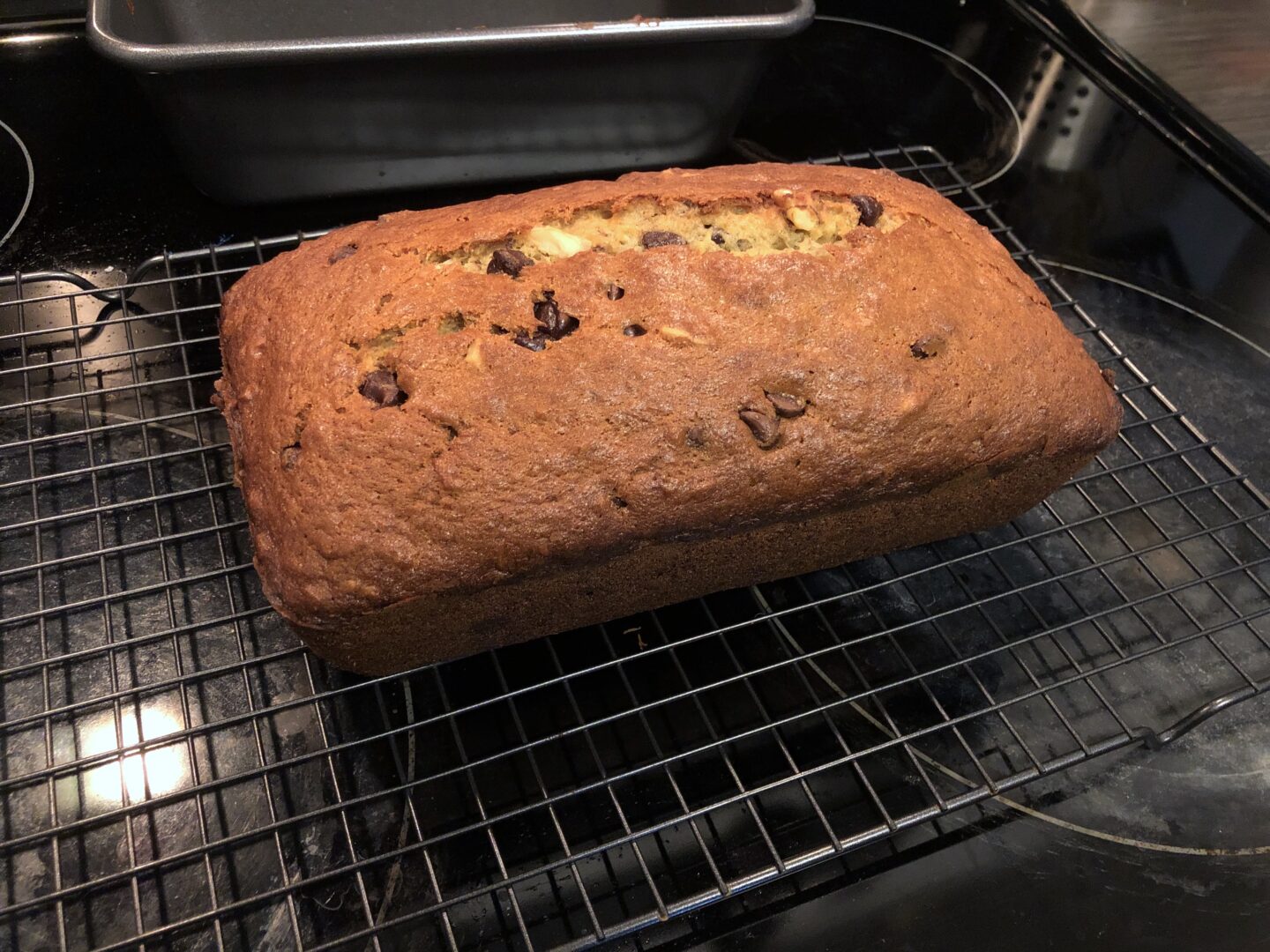 First thing's first: this is the recipe I followed. However, there were a few crucial things I want to note. Read this before you begin:
I prepped all the ingredients beforehand, except the eggs, which I left in the fridge until they were to be cracked in. During prep, it's fine to put the baking soda and salt in the flour (they are to be added in together later on anyway).
Chop walnuts roughly and only use the actual chopped walnut pieces – do not add in the tiny bits of residue.
I'd forgotten to take out my butter in advance, so I used the hot-mug-over-the-butter trick. However, my butter still wasn't softened enough when I started creaming it with the mixer, so I went in with my hand for a few seconds, using my hand to cream together the butter and sugar. This softened the butter perfectly, then I used a hand mixer.
Actually cream the butter and sugar together on medium speed for an actual 3-4 minutes. Don't think "hey, it looks done now" after 2mins on low speed like I did the first few times.
Do not over-beat the eggs and banana. It really doesn't take long to mix. And using low-medium speed on the hand mixer is fine.
I used 4 and 1/2 bananas because mine were really, really brown. As in, about 75% brown. In fact, they were so brown they'd shrunk in size. So I compared the quantity of what my banana looked like with hers from the pictures – 4.5 overripe bananas was perfect.
Do not sift in the flour. Just dump it into the mix.
Fold the flour in with your spatula instead of using a mixer and do not over-mix. Use your spatula to get rid of any flour clumps too.
Be super, super gentle when folding in your walnuts and chocolate chips.
When pouring your mix into the loaf pan, spread it around quite a bit (gently). Make sure the mixture is even across the top and filled in all 4 corners. When I didn't do this previously, too much of the mixture remained in the centre of the pan and I had a misshapen banana bread that couldn't fully cook in the centre.
And yes that is a lot. But this was already like my 4th (5th?) banana bread and the first one that turned out this good. I've learned a few things about baking since, and most recipes don't go into such detail. I want to be able to replicate this banana bread whenever I make it again in future and remember what I did. So, here we are.
Enjoy!