Can you tell? We like this place a lot. Or, at least, we did. Unfortunately, today's meal was disappointing.
You can read my first review of the restaurant here, and my second review of the restaurant here. Edit: Read my latest review of this restaurant here.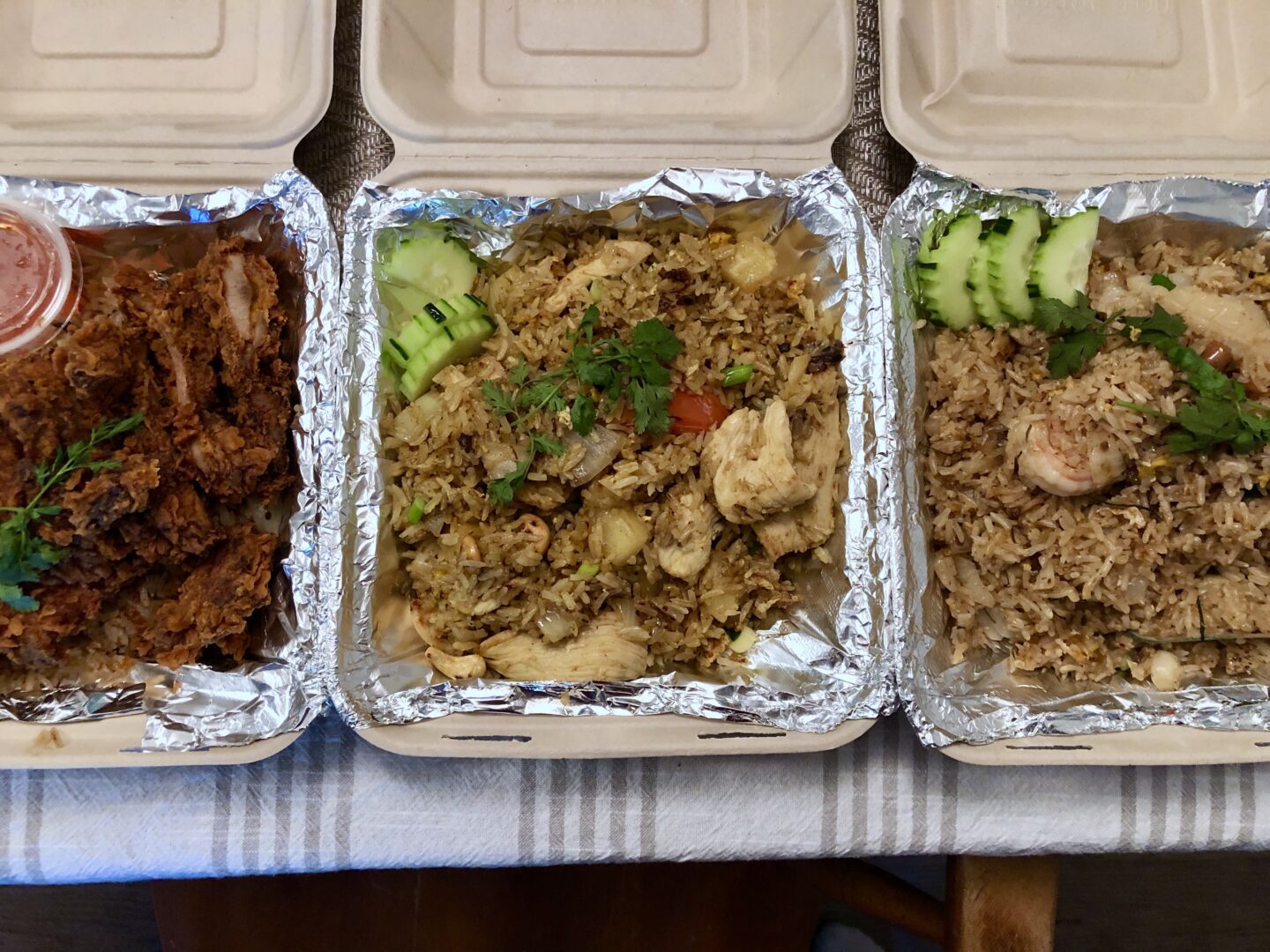 Restaurant: Ros Yi Nom, CA, Livermore
Delivery service used: The restaurant's own (free over $30) – we had to call to order because their online ordering service was not working for us.
Date ordered: 20th May, 2020
Dishes ordered:
Khao Pad Gai Tod – $13.00 – 7/10
Tom Yum Fried Rice – $14.00 – 6.5/10
Pineapple Fried Rice – $12.50 – 7.5/10
Flavour: I don't know if the chef was just having a bad day or if it was a different chef entirely. The Khao Pad Gai Tod today was dry. Last time we didn't even get the sweet & sour sauce that was supposed to come with this dish and it was still full of flavour and the chicken was juicy and tender. This time, the flavours were… lacking. And the chicken was old and dry. We definitely needed the sweet & sour sauce.
Such a shame, because last time Jacky was drooling over my dish. Now that he ordered it for himself, it was disappointing. I do think they gave us extra chicken though, which was nice, and the breading was still crunchy… but it was all just so dry. It's the complete opposite of last time; this time, all the rice dishes could have benefitted from more oil.
Just look at it… I can make the colours more vibrant and the lighting brighter but you still can't hide that it's dry: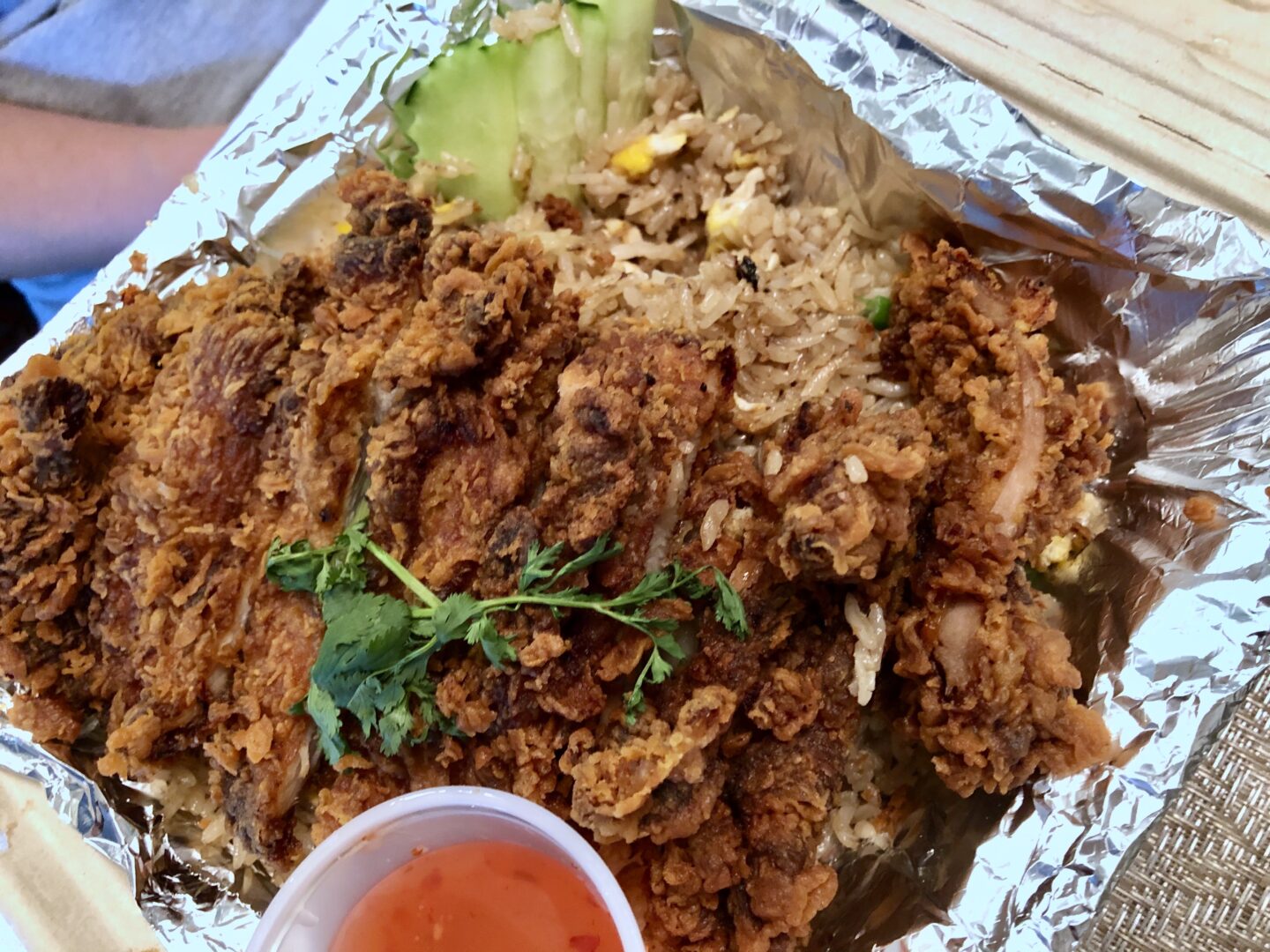 I was wrong about the tomato too. I don't even get what the point of the tomato was anymore. All 3 dishes had one block of tomato haphazardly thrown into the mix. Like, just one quarter of a tomato. Why?
View Full Post