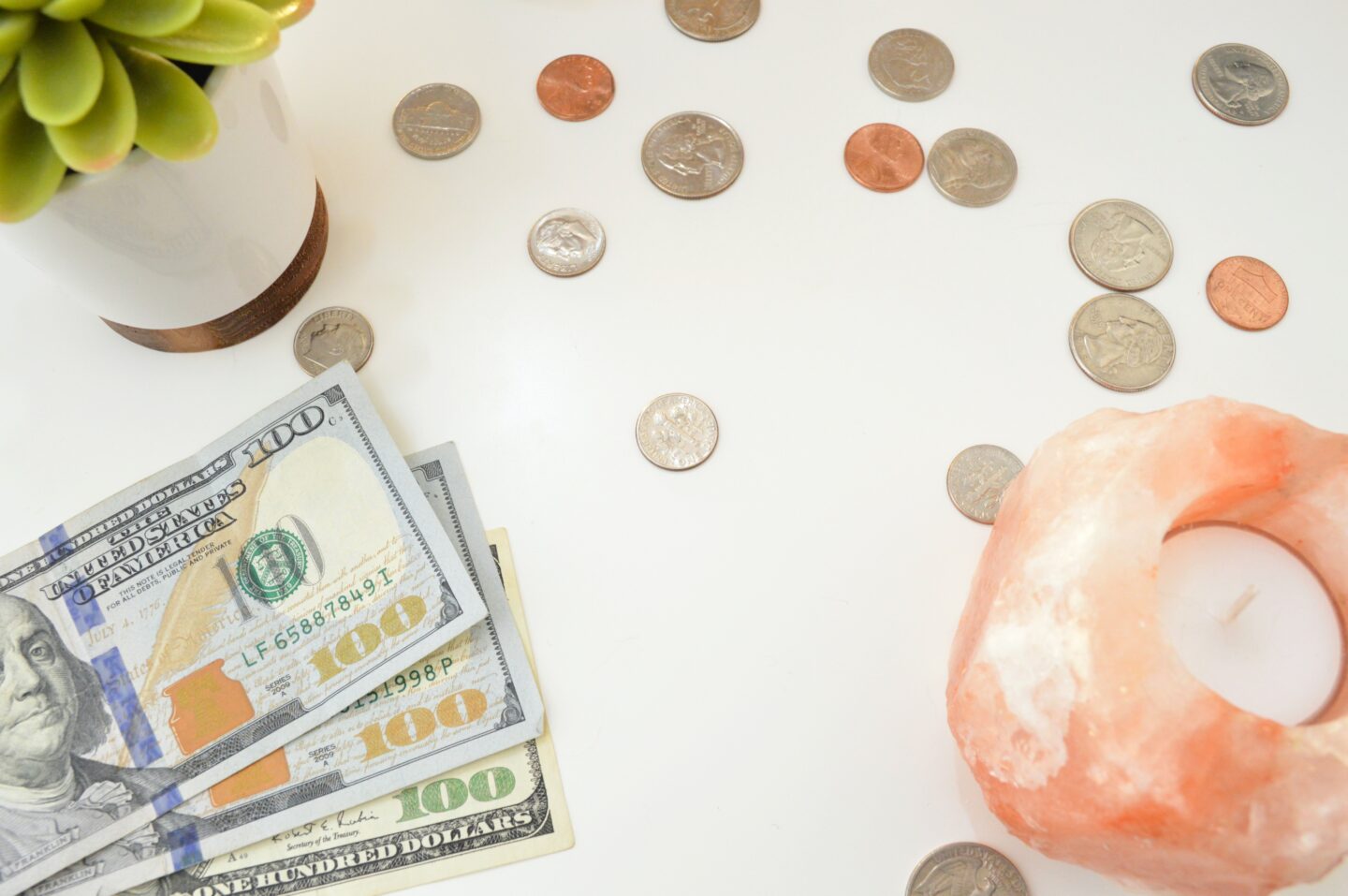 This post was published on 5/30/2020 and last edited on 6/16/2020.
Click here to skip this post and just read what we ended up opening.
In my previous post I wrote about researching the best CD in the market at present because we were interested in opening up a new one.
However, what we found out during the process of deliberation between Ally and Marcus, was that Marcus also have a High-Yield Savings Account (HYSA) that offers 1.30% APY. Also if you don't live in California, there are other banks that give much higher APY %'s for their HYSAs. What the heck! So I guess if you live in another state you should look into what's best for you there.
Anyways, let's go back to the 1.30% APY that we actually have access to. This is higher than most of the no-penalty CDs!
But there's also a reason for this: this high APY rate will fluctuate as the Federal Reserve's interest rates rise or decrease, so you aren't guaranteed that rate will remain. The Marcus representative I spoke to advised that unfortunately they do not send out emails to notify their customers if the APY rate decreases.
Edit: Turns out this is untrue and they do actually notify customers if their rates change! I literally just received this email: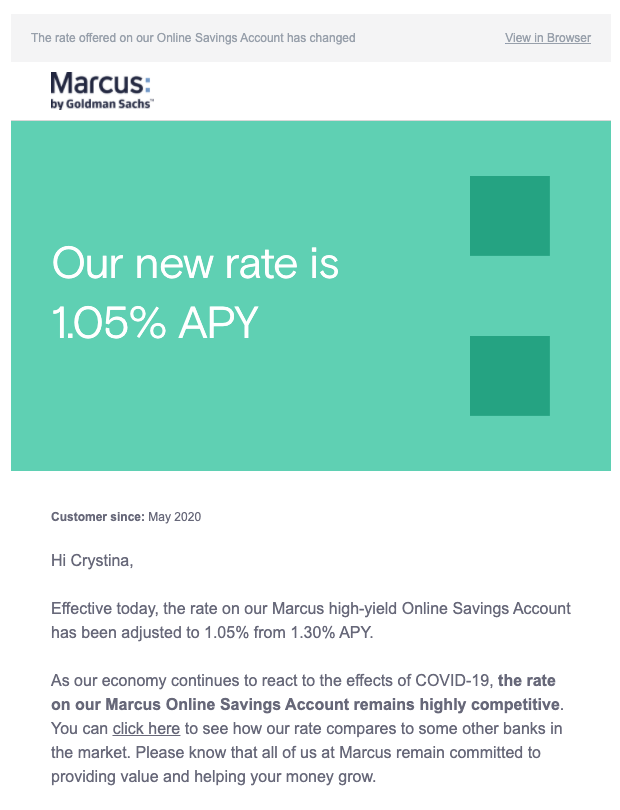 As such, we had to decide if we should still open up a CD to lock in the APY rate, or if we should just put the investment into a HYSA instead. Also, if we were still going to open up a CD, should we open a 7mo or 11mo one? By this time, I already had my heart set on Marcus by Goldman Sachs, so all of these are related to what they offer. Here's our thought process:
Read More