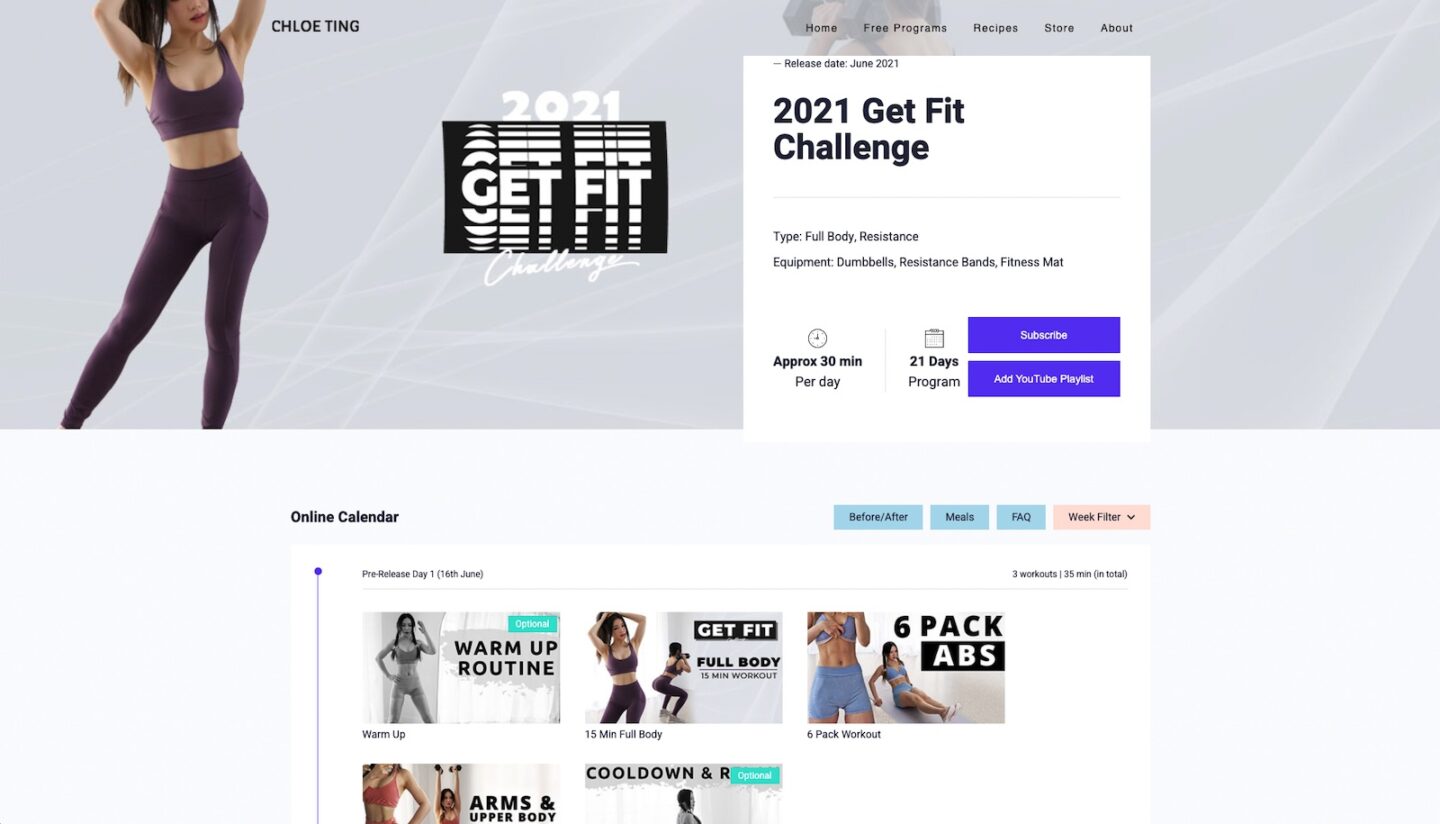 This post contains my workout summary for week 2 of the Chloe Ting 2021 Get Fit Challenge.
Last week I had such a great time with the first week of the challenge, but the weekend completely wiped me out. I didn't have time or energy to actually do any working out in the end. We spent pretty much the entire weekend over at our new place just packing and unpacking, sorting out a lot of things that we need for the move, and that just completely tired me out.
We got a lot of stuff done though, so I'm really pleased with that. I might end up with a similar situation this week where I just simply won't have time to exercise over the weekend but we will see. It's July 4th weekend and we have plans, we need to get the house painted this week, and I think we have a friend coming over to help us move next week as well.
I'm looking forward to the moving process being over. It is stressful and tiring enough without being under a serious time crunch, so I am incredibly thankful that we have the luxury of moving in slowly. If that means that my workouts suffer for a couple of weeks, so be it. I don't anticipate such issues arising for any future challenges after this!
Read More