Week 37 runs from Monday 7th September — Sunday 13th September, 2020.
For more information on what, why and how I'm tracking everything, including my health & fitness goals, please click here. To skip to the end of week summary, please click here.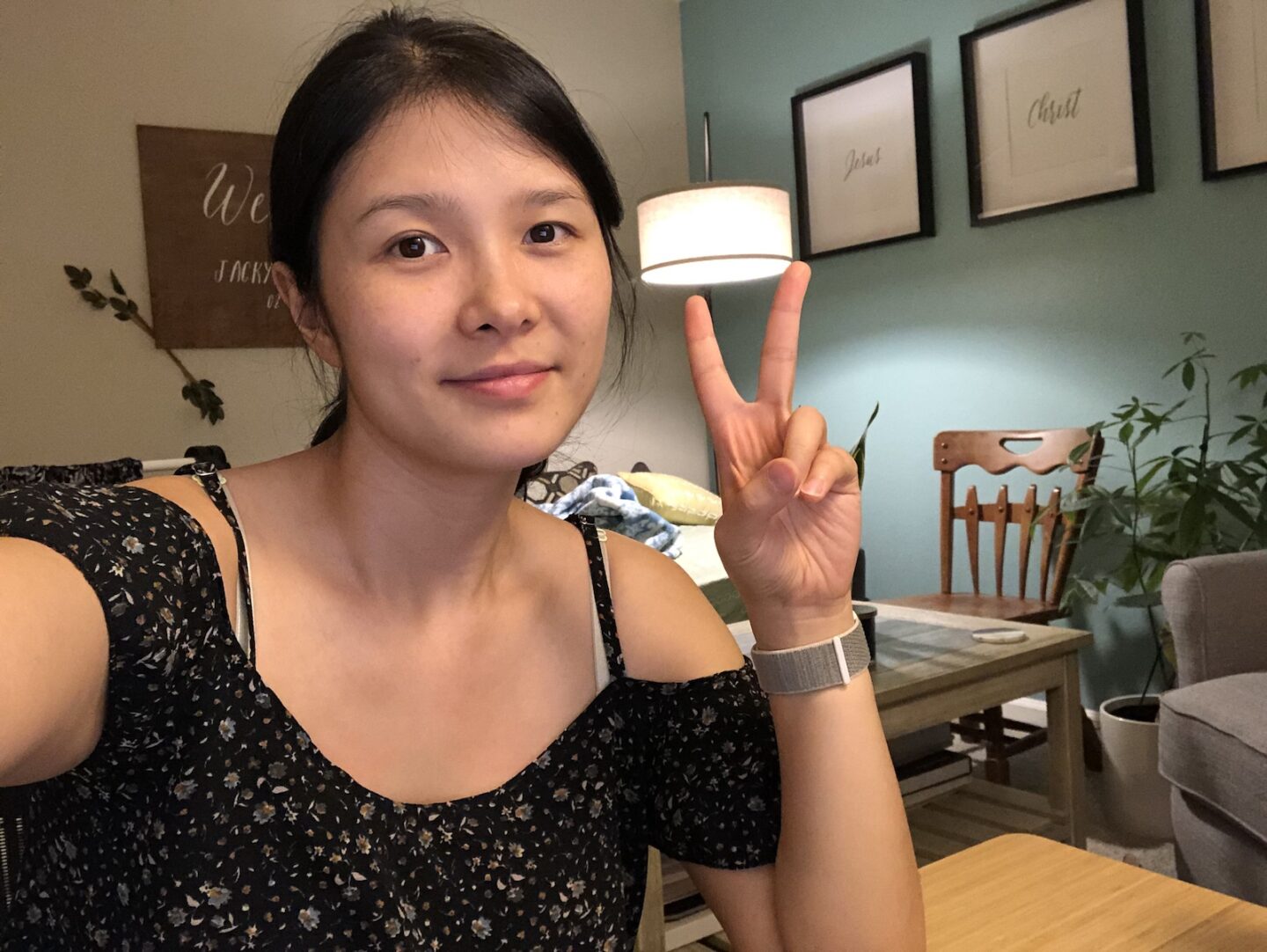 The Week in Fitness & Food
9/7 – Monday. Rest (ish).
Today was Labour Day in the US so Jacky had the day off. Because he had the day off we just lazed around and had a leisurely breakfast this morning instead of exercising. I was also feeling a little tired and sluggish, probably because it's been so hot lately, but also because I slept late last night.
In the afternoon we decided to go to a nearby mall to walk around, be outside but not actually outside, and — more importantly — get me Cinnabon. Haha. There were loads of sales going on but I was just interested in the Cinnabon buy-one-plus-a-drink-and-get-one deal. I ate half of one and am saving the rest for another day.
I didn't exercise today, so I took a random photo just now. The top I'm wearing looks a little large for me and the bat wings under my arms look to have shrunk significantly, both of which are perfectly fine by me haha.
To be honest, I'm very not used to not exercising two days in a row anymore, especially if one of those days is on Monday. Or maybe it's just I'm really not used to not exercising on a Monday (I did walk a lot more than usual but it was only 6,000 steps). I feel a bit bleurgh and want to work out. It's too late now because it's bedtime, but I cannot wait to get back to challenging my body again tomorrow.
I'm taking that as a good sign because I've learned that exercise is a reward and it is a joy and pleasure to take care of my body by pushing it to grow stronger. I love working out now; I love working hard during a workout, I love the feeling of accomplishment when I'm able to do one more rep than last time, I love the challenge of keeping good form, I love how energised I feel afterwards.
I did do my weekly pushup test today though!! I did 10 elbows-out knee pushups with actual good form (Jacky was very impressed) plus 3 more where my form was getting increasingly poorer. I then did 1 elbows-in knee pushup with good form (I think?) before I collapsed. I rested for a few minutes and was able to do 5 more elbows-out knee pushups. Result!
There was no change in my weight, but that'll probably go up tomorrow given my Cinnabon and lack of exercise heh heh.
Sleep
Time
Wake
Time
Hrs
Slept
Restful
Sleep

Disruptions

Awoke Feeling

Weight
01:25
09:25
8hrs
4hr 45min
None
Somewhat rested
122.4lbs
Read More