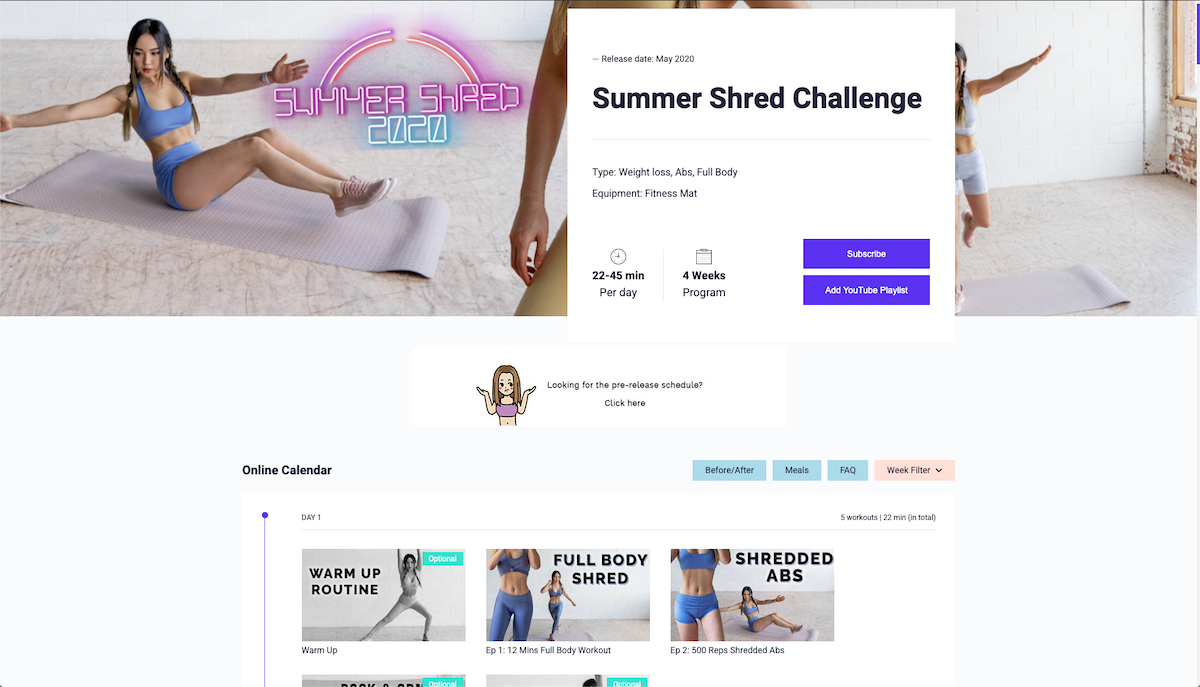 This post will be updated daily until the challenge is complete.
Jump to starting numbers.
Jump to week one or end of week one update.
Jump to week two or end of week two update.
Jump to week three or end of week three update.
Jump to week four.
It's that time again where Jacky and I take on another one of Chloe Ting's workout challenges. Yes, last time I said that we would start the new workout on Wednesday and that did not happen. We were both very tired that week and then my period started and I ended up feeling way too tender.
I was still nursing a headache this morning but I finally decided enough was enough, I can't keep excusing myself from exercise, and now I can finally fill in that 'exercise' column of my new bullet journal, lol.
I checked out a number of her programs and ultimately decided this one would work best. Jacky's a trooper and is just happy to do any exercise with me so he let me choose. He's the best <3
I'm glad this challenge has a lot more rest days. But of course, you can afford to take more rest days if it's more of a long-haul program. I think after doing her 2 Week Shred Challenge I'm less intimidated by a slightly longer program, it's only approx. 22-45min per day, and now that we have a bit more strength from completing the previous challenge I do feel it's a lot more doable. Oh! And I actually like the music for this one haha, which I learned is more important to me than I thought it would be.
We had a noise complaint from our downstairs neighbour last time (with whom we've now made peace by the grace of God and some homemade banana bread hehe) so we've decided to replace her "Ep 1: 12min Full Body Workout" video with her "Ep 4: No Jumping HIIT" video. This should also be easier on our bodies while still giving us a great workout.
Unlike last time, I'm not going to post my weight, but I will still post my waist and hip measurements. This time, Jacky made sure to take photos of where on my body I measured my 'before' from so we can make sure the measurement results are accurate.
Last time I measured my hips at the smallest part, but this time I've taken the measurement from the largest part of my hips as you're supposed to. In addition, I've made mini-videos of my progress pictures so we'll be able to better perceive if there is a difference.
I took these photos just before we started exercising. I ate in the morning (albeit not a lot) and had an iced coffee in my system, but these are pretty close to what I'd look like in the morning anyway.
Without further ado…
View Full Post