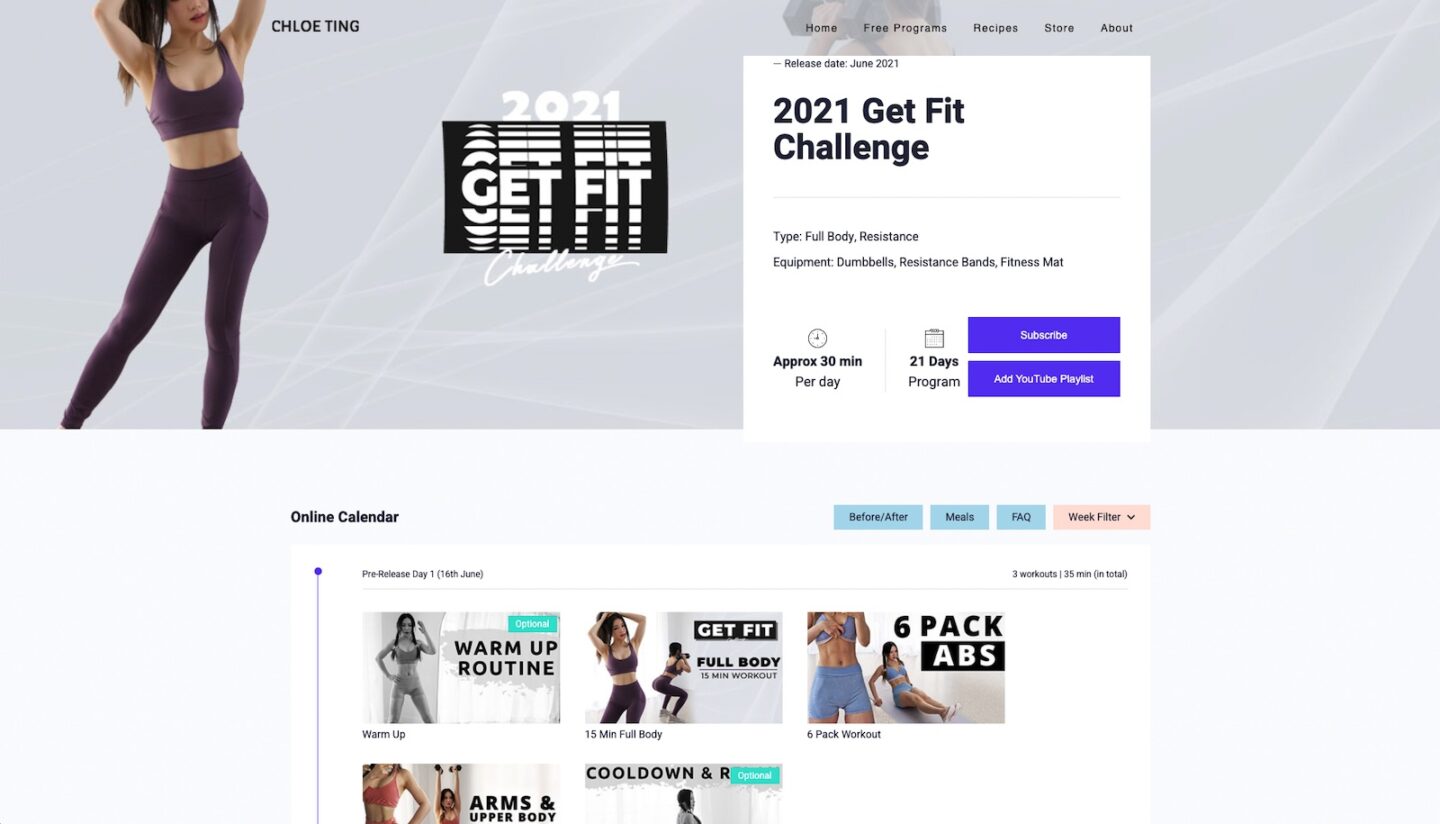 This post will contain my workout summary for the Chloe Ting 2021 Get Fit Challenge pre-release schedule.
Well, well, well, what do we have here? Why, if it isn't the lazy-as-all-things, hasn't-worked-out-in-way-too-long Bob. I mean, I have exercised here and there, but it has been way too long since I've tried a challenge. I was sooo close to finishing week 2 of the Hourglass Challenge but this is the point where I admit defeat. I failed. Miserably. Which… is kind of disappointing given that the last challenge was only 3 weeks to begin with. What?
Then past two challenges she released were very HIIT-heavy and honestly I was disappointed that I wasn't able to do them. But, living on the 3rd floor with sensitive downstairs neighbours with passive-aggressive tendencies, plus given how hectic life had been lately, I wasn't really willing to stress myself out more by fighting that battle. We're moving soon and I'm really looking forward to having no one bang on the ceiling downstairs when we're only vacuuming.
The Get Fit Challenge is primarily weights-based, and so far I am digging the music. That intro tune gets me so pumped to exercise! Plus, one of my favourite full body workout videos is included in the lineup so I think it's a sign for me to give it a go. The pre-release just launched today and is 5 days long, so this post will be dedicated to my attempt at the pre-release schedule.
The actual challenge officially begins on Monday 21st, and I'll upload a new post for that week's workout progress if I commit to the challenge.
Read More